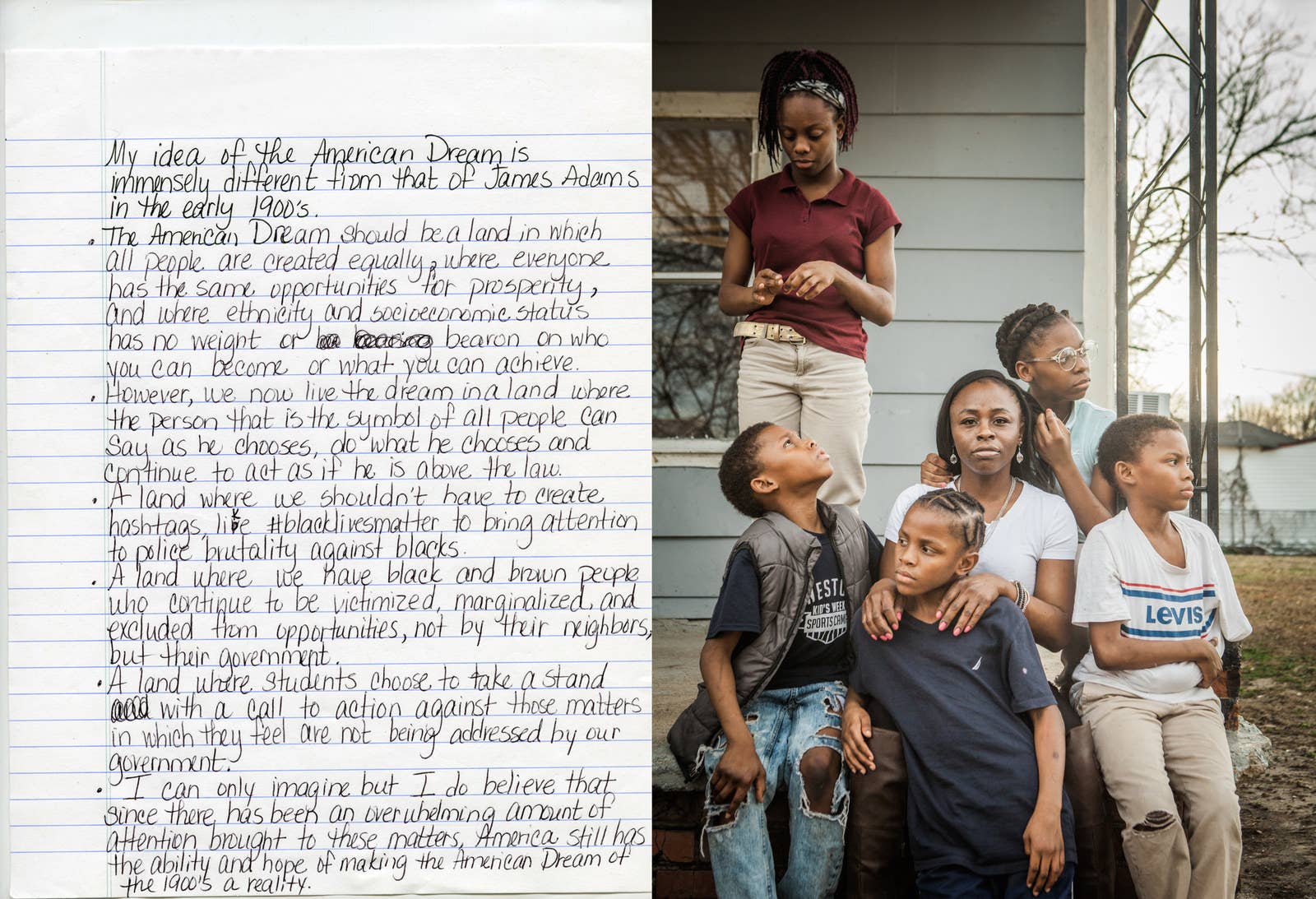 Since 2007, photographer Ian Brown has traveled the United States taking portraits of the country's citizens and asking each subject the same question: What does the American dream mean to you?

The question is simple, but the answer couldn't more complex. "The American dream doesn't actually exist in any formal document or in the founding papers," Brown tells BuzzFeed News. "It's a vague term that was coined to be understood that there was a positive result if one aspired and worked hard enough."
For each US citizen, the American dream can represent something entirely different from person to person — one person's American dream can be another person's American nightmare. "At this moment in time, with this president, there is such a polarizing divide," Brown continues. "I think that it has exposed a lot of issues and questions about what direction the country is going and what values and ideals make up the national identity."
Here are some portraits and thoughtful words that photographer Ian Brown has gathered for his ongoing project, American Dreams.
Chris J. Wright from Liberal, Missouri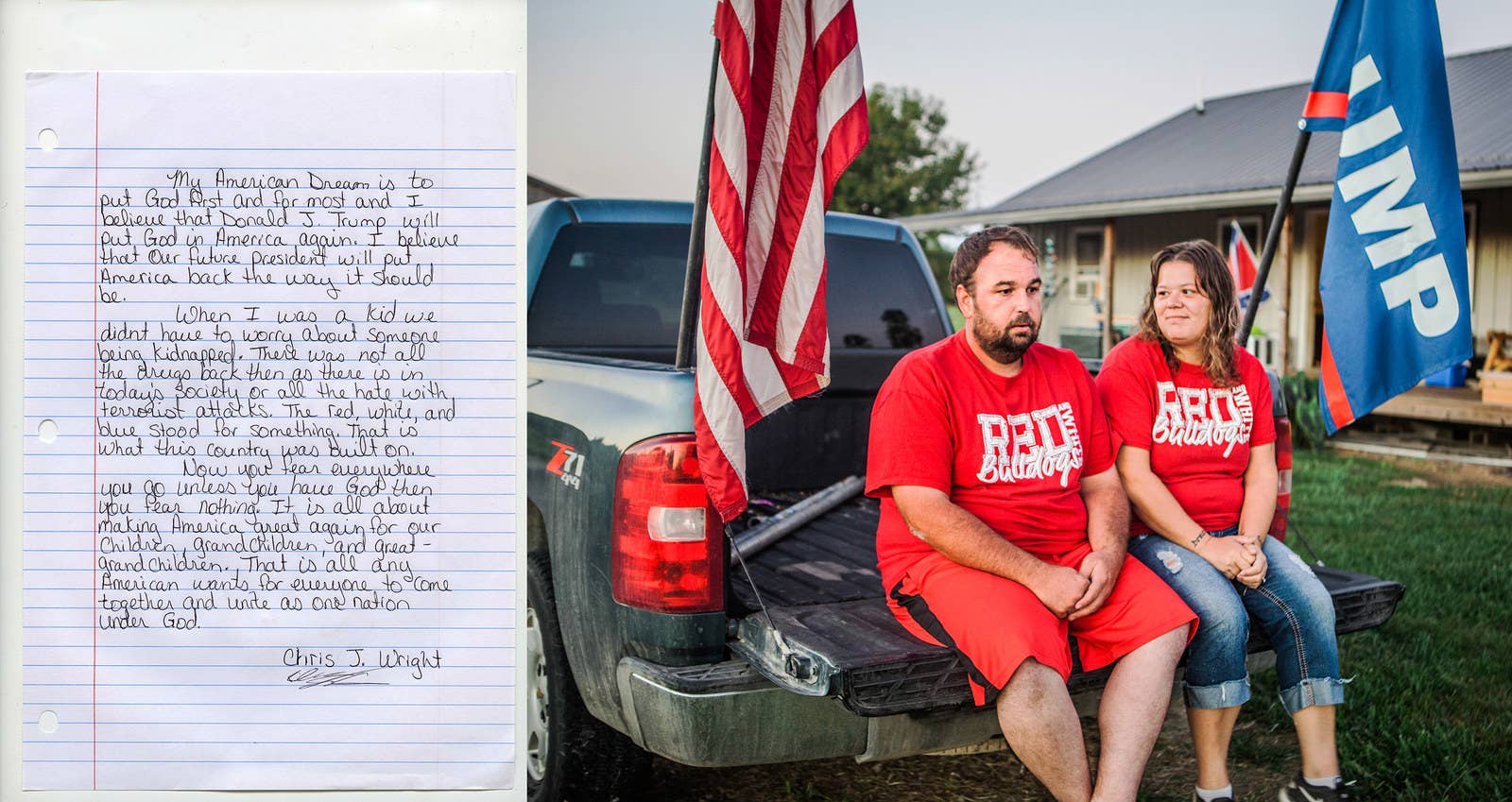 "My American Dream is to put God first and for most and I believe that Donald J. Trump will put God in America again."
Dakota Overland from Wyoming, Minnesota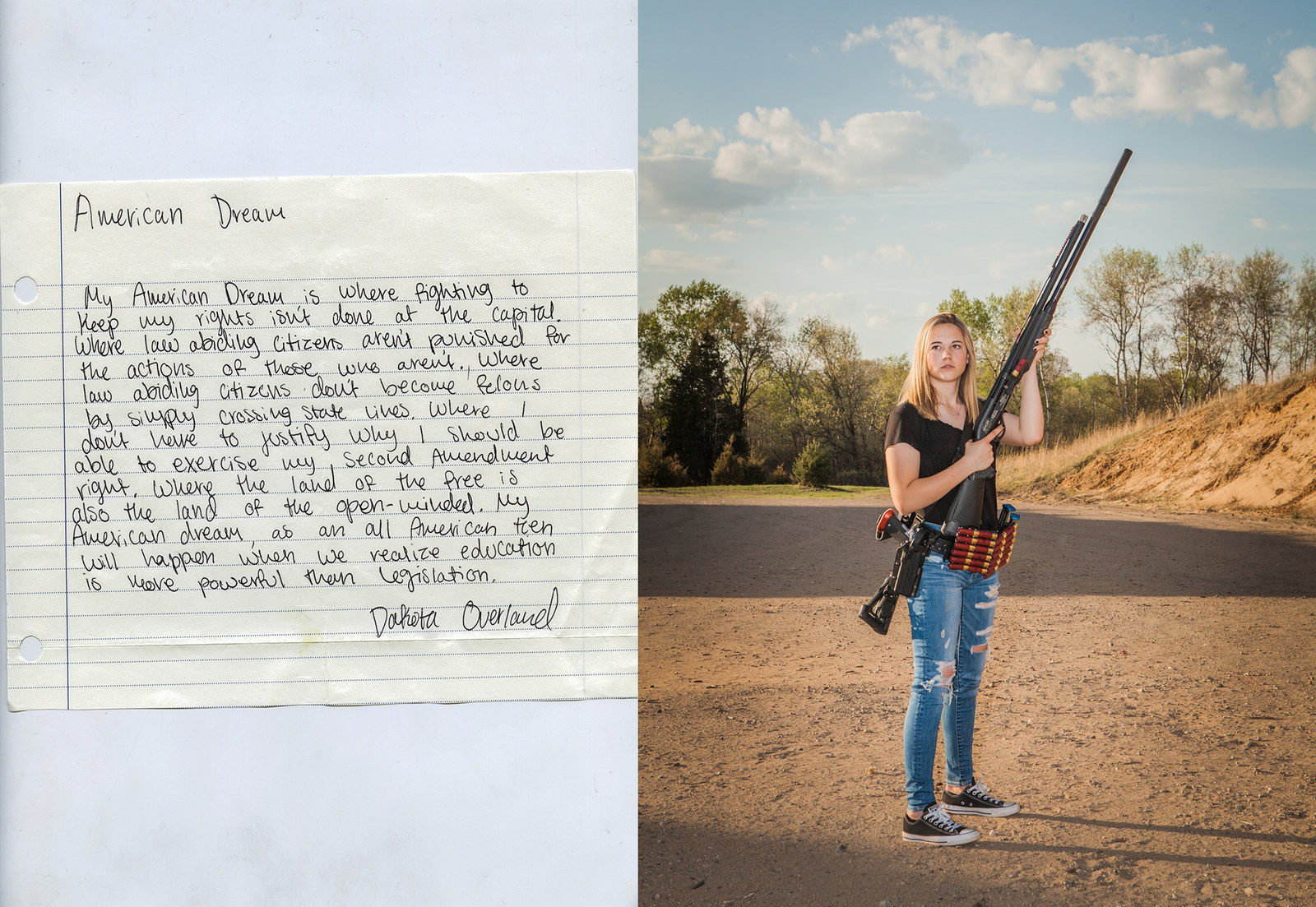 "My American Dream is where fighting to keep my rights isn't done at the capital. ... Where law abiding citizens don't become felons by simply crossing state lines. Where I don't have to justify why I should be able to exercise my Second Amendment right."
Connor and Chase LaCoste from Kentwood, Louisiana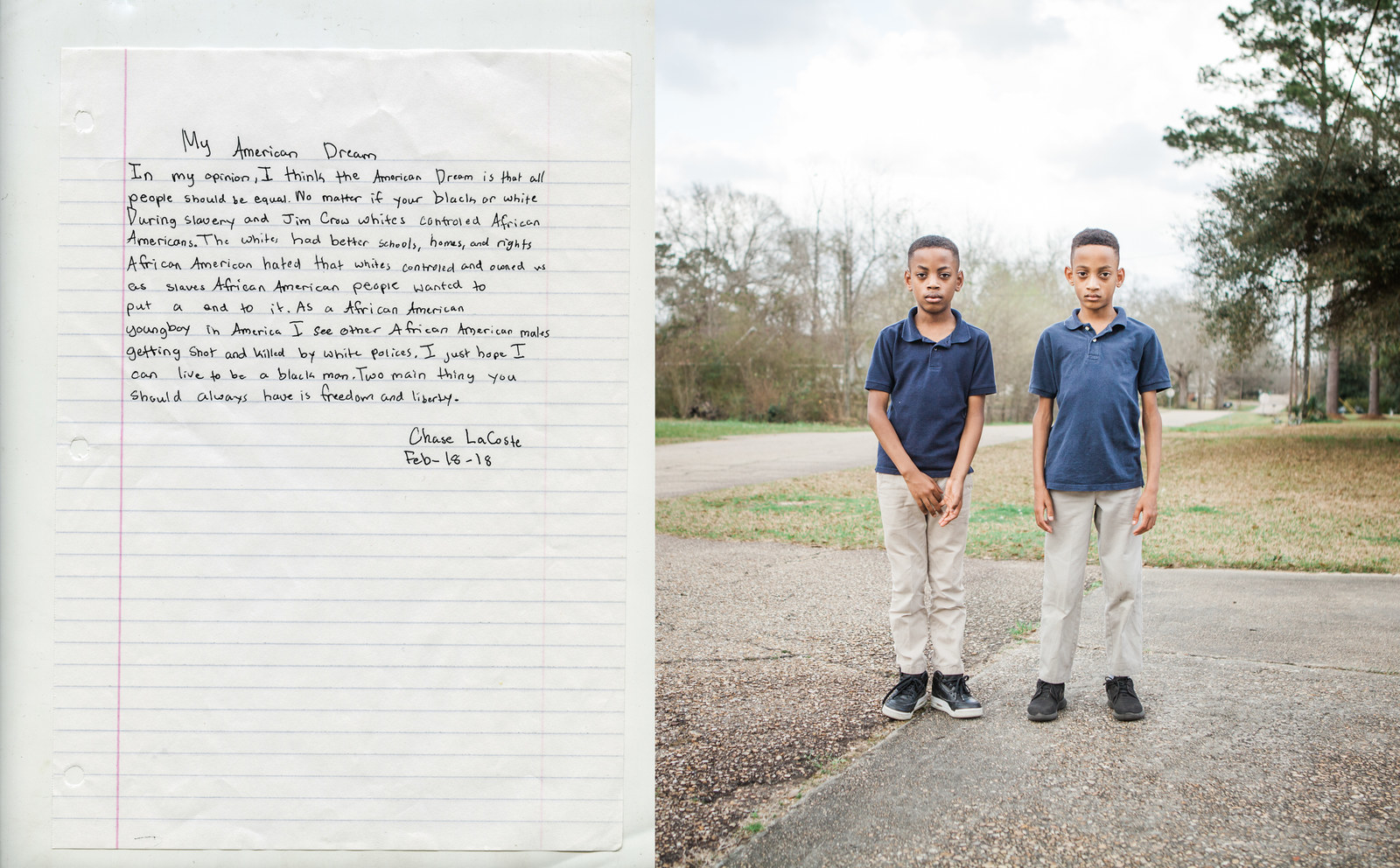 "In my opinion, I think the American Dream is that all people should be equal. No matter if your black or white."
Milton Socher Jr. from Goldfield, Nevada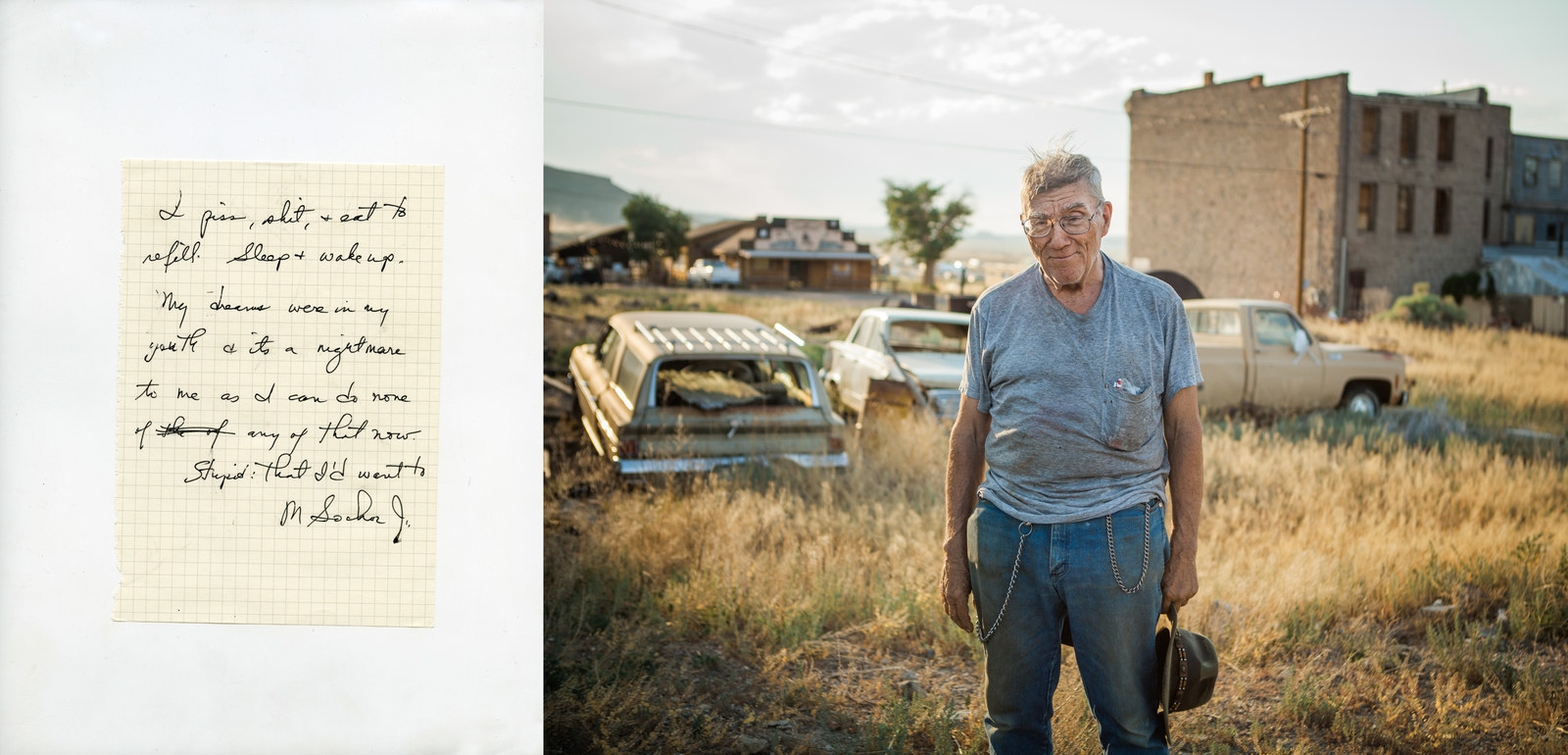 "I piss, shit, and eat to refill. ... My dreams were in my youth and it's a nightmare to me as I can do none of any of that now. Stupid that I'd want to."
Antoinette Harrell from Fluker, Louisiana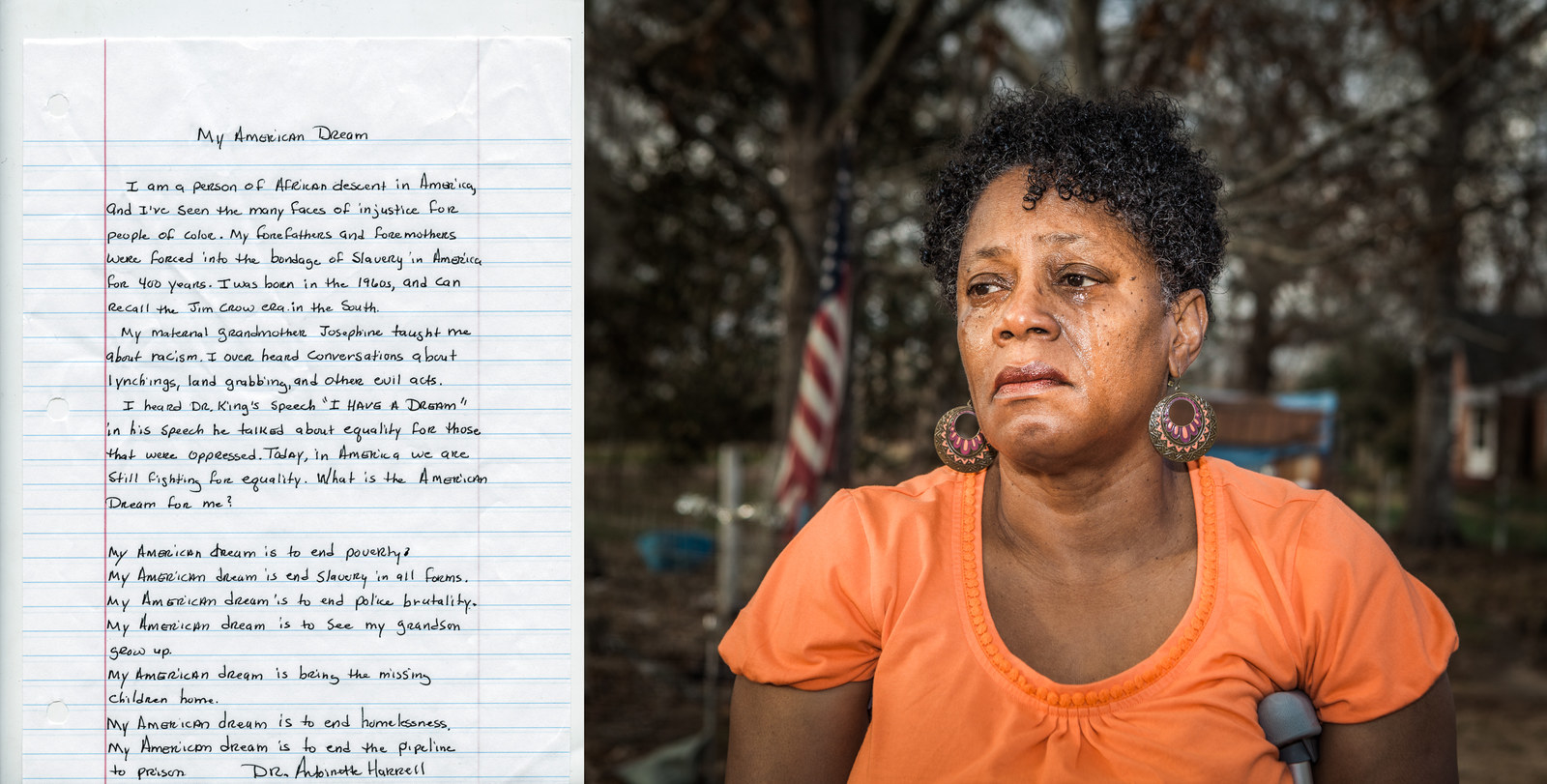 "I heard Dr. King's speech 'I Have A Dream.' In his speech he talked about equality for those that were oppressed. Today, in America we are still fighting for equality. What is the American Dream for me?"
Guy Lucero, incarcerated at the Sterling Correctional Facility in Sterling, Colorado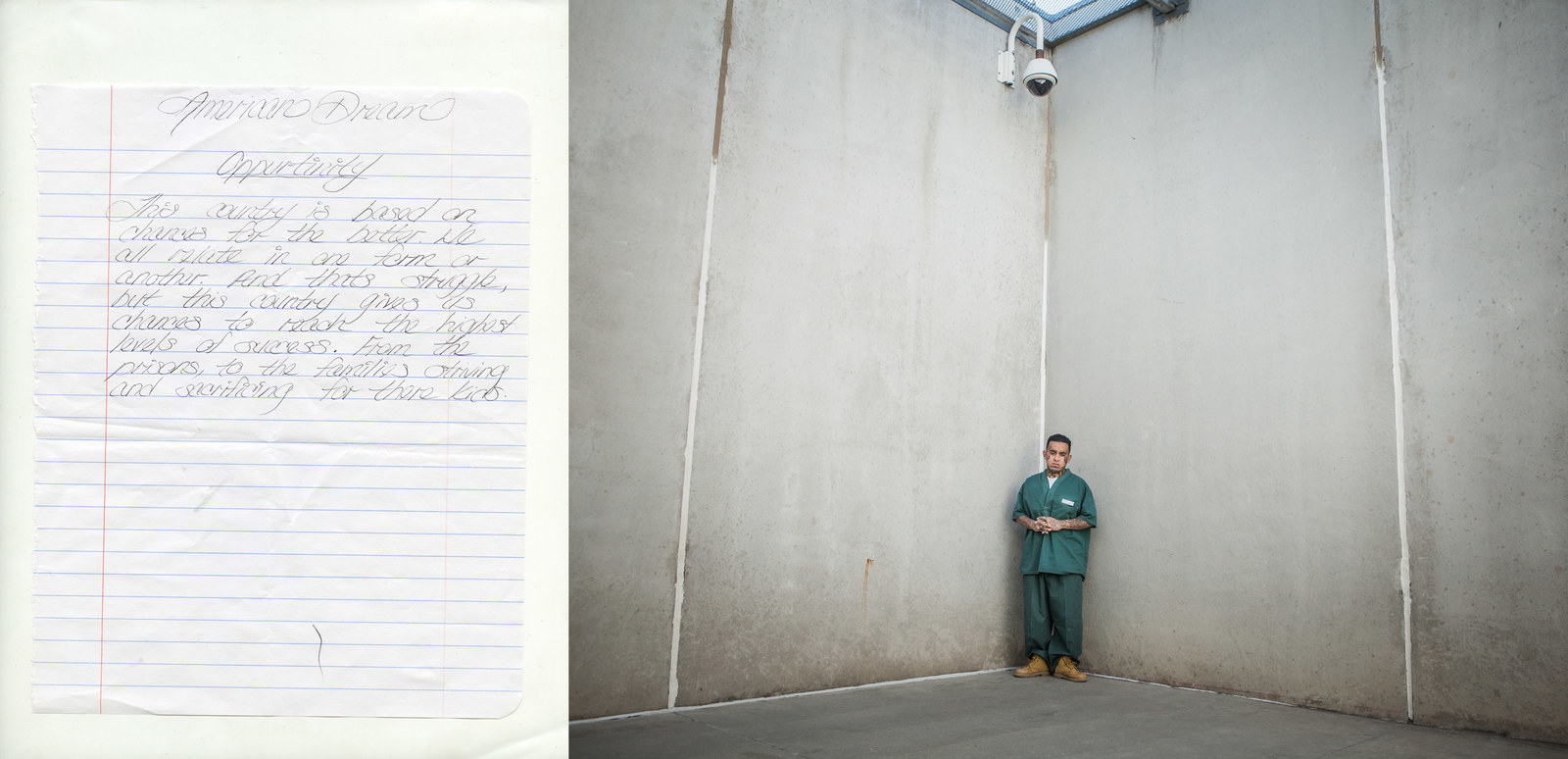 "This country is based on changes for the better. We all relate in one form or another. And that's struggle, but this country gives us chances to reach the highest levels of success."
Allison and Sam from Blacksburg, Virginia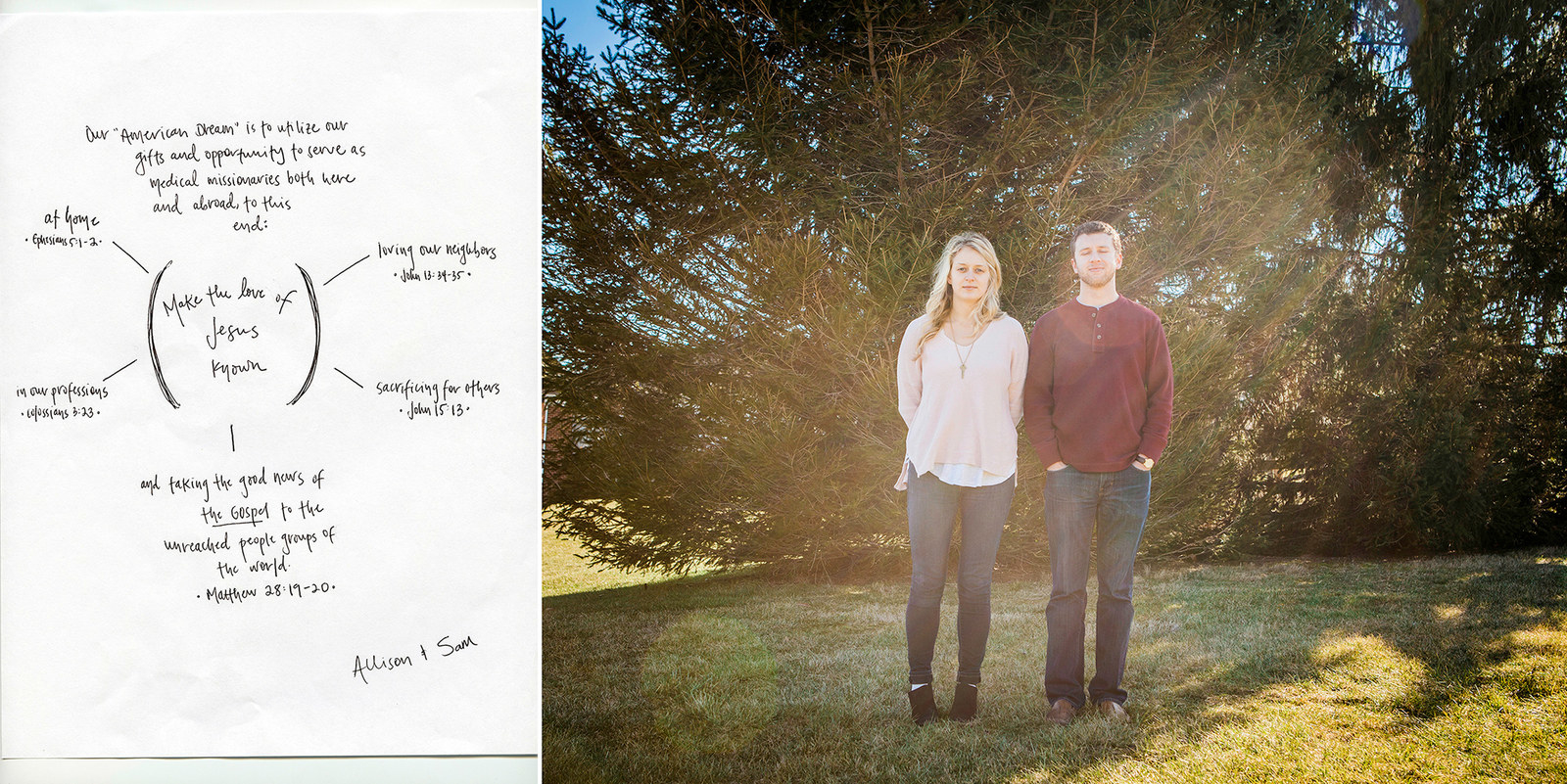 "Our American Dream is to utilize our gifts and opportunity to serve as medical missionaries both here and abroad."
Justin Lansford from Tampa, Florida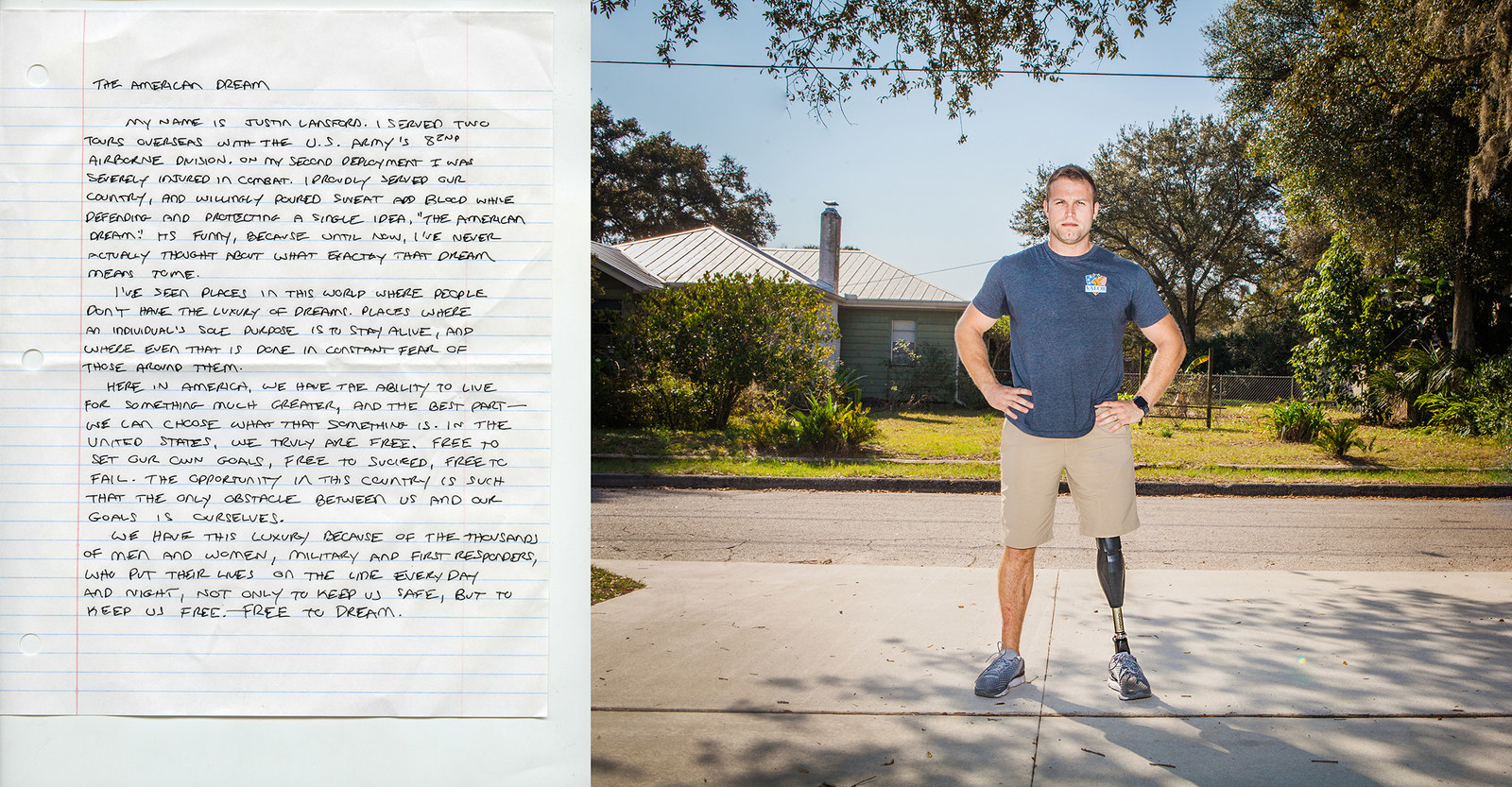 "Here in America, we have the ability to live for something much greater, and the best part — we can choose what that something is."
Cody LaRue from Flint, Michigan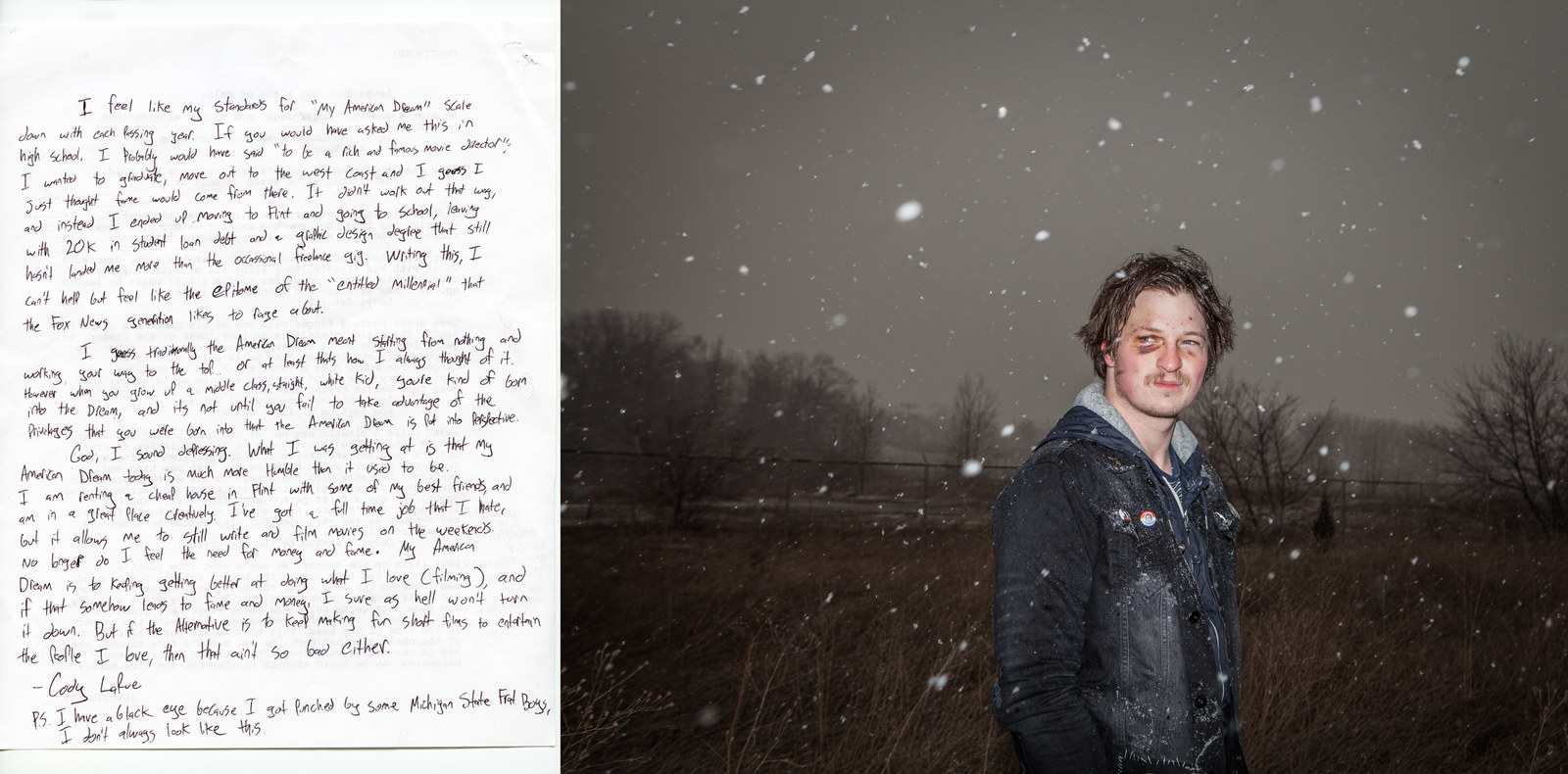 "I guess traditionally the American Dream meant starting from nothing and working your way to the top... Or at least that's how I always thought of it. However, when you grow up a middle class, straight, white kid, you're kind of born into the Dream, and it's not until you fail to take advantage of the privileges that you were born into that the American Dream is put into perspective."
Toni Holt Kramer from Palm Beach, Florida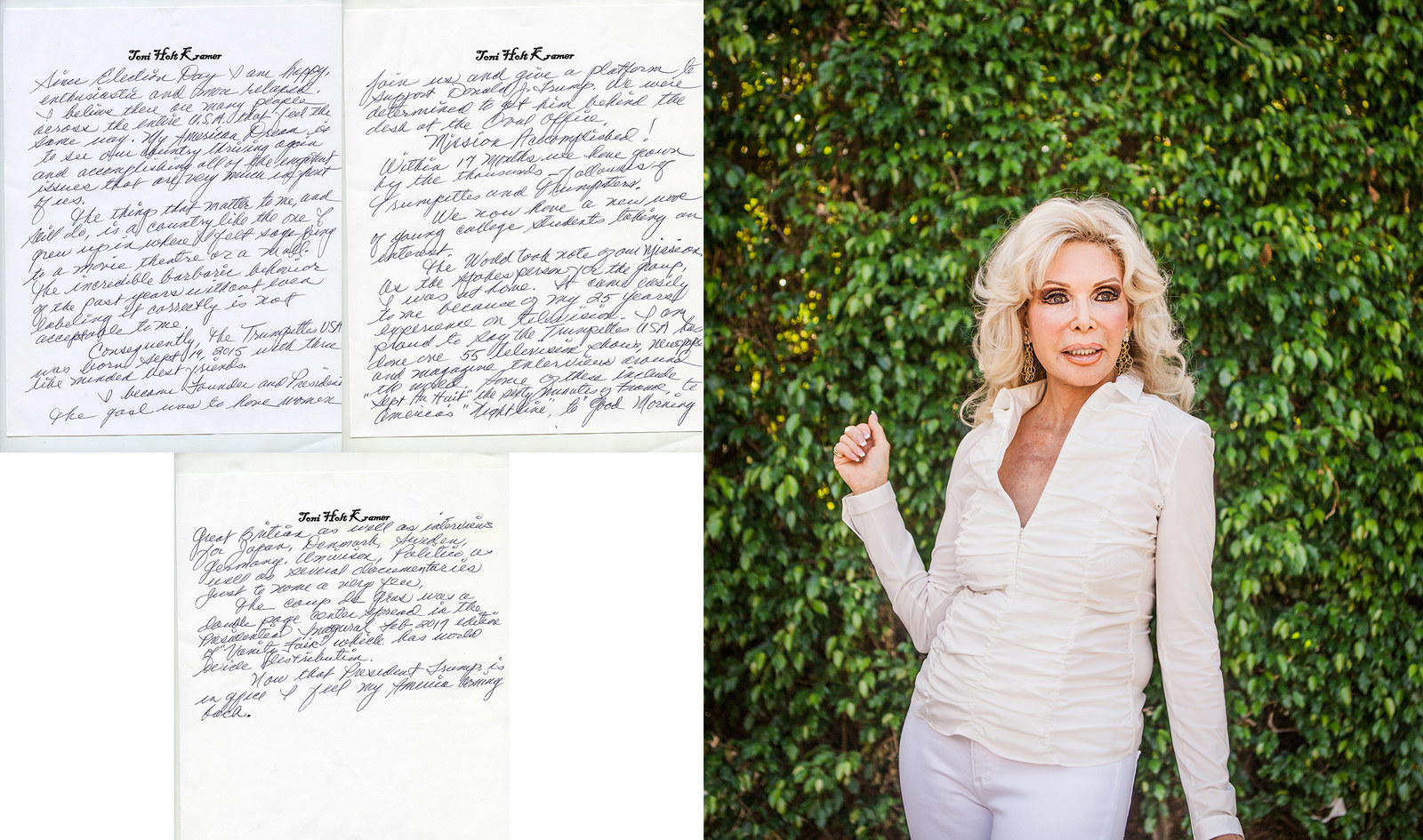 "Since Election Day I am happy, enthusiastic and more relaxed. I believe there are many people across the entire USA that feel the same way. My American Dream is to see our country thriving again and accomplishing all of the important issues that are very much in front of us."
Clodite from Roseland, Louisiana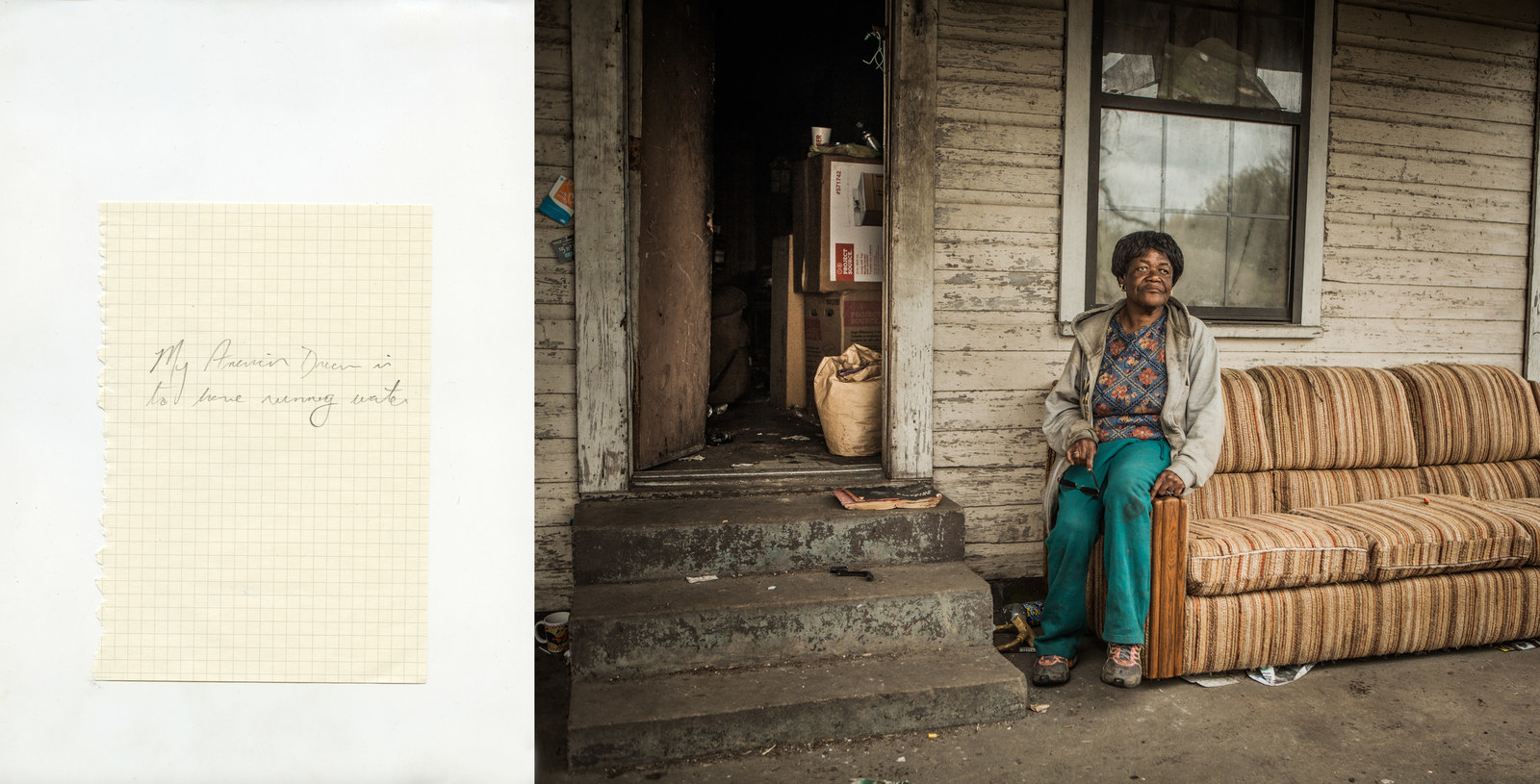 "My American Dream is to have running water."
David Anthony Segura from Albuquerque, New Mexico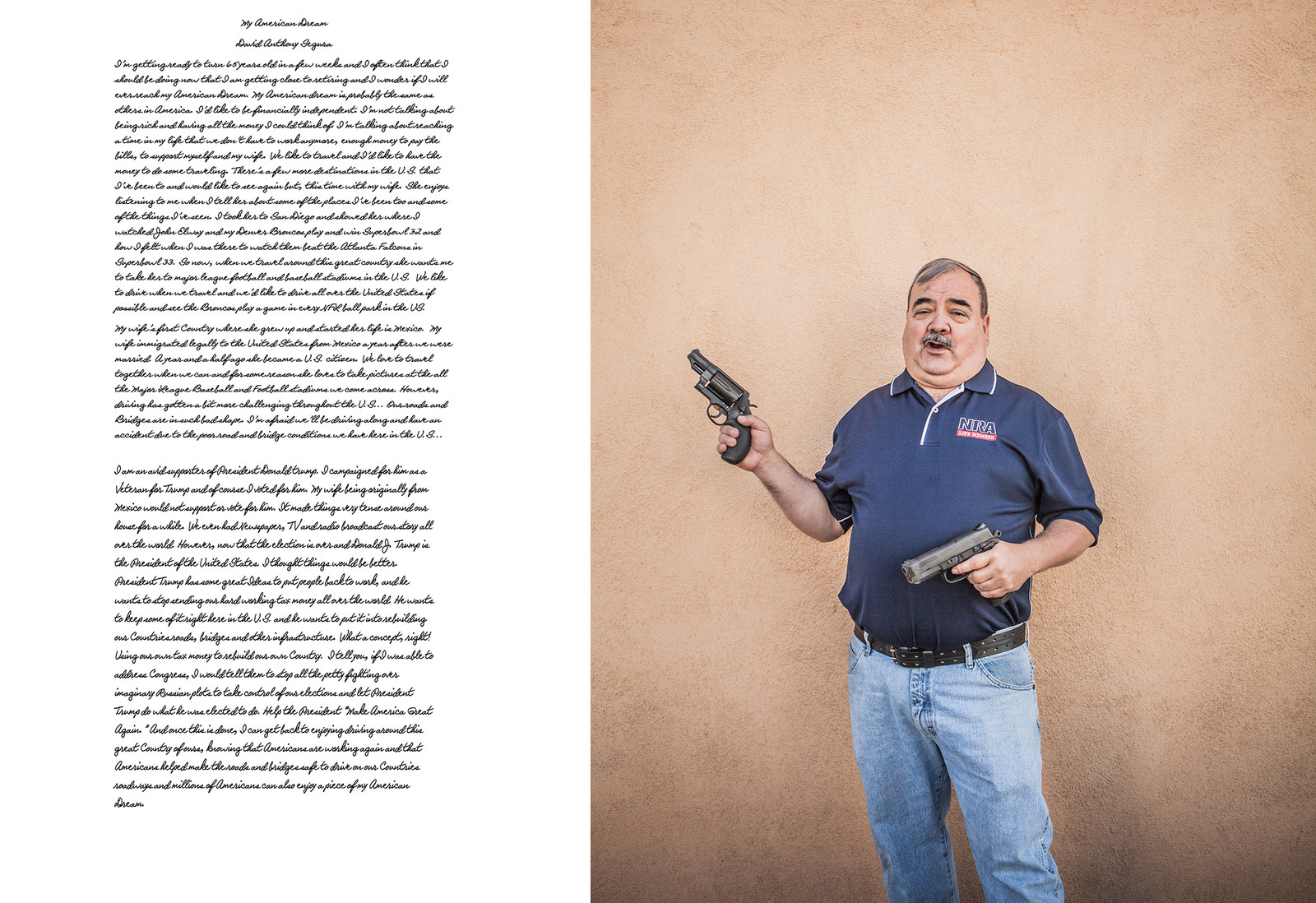 "Help the President 'Make America Great Again.' And once this is done, I can get back to enjoying driving around this great Country of ours, knowing that Americans are working again and that Americans helped make the roads and bridges safe to drive on our Countries roadways and millions of Americans can also enjoy a piece of my American Dream."
Robert Norton from Cleveland, Ohio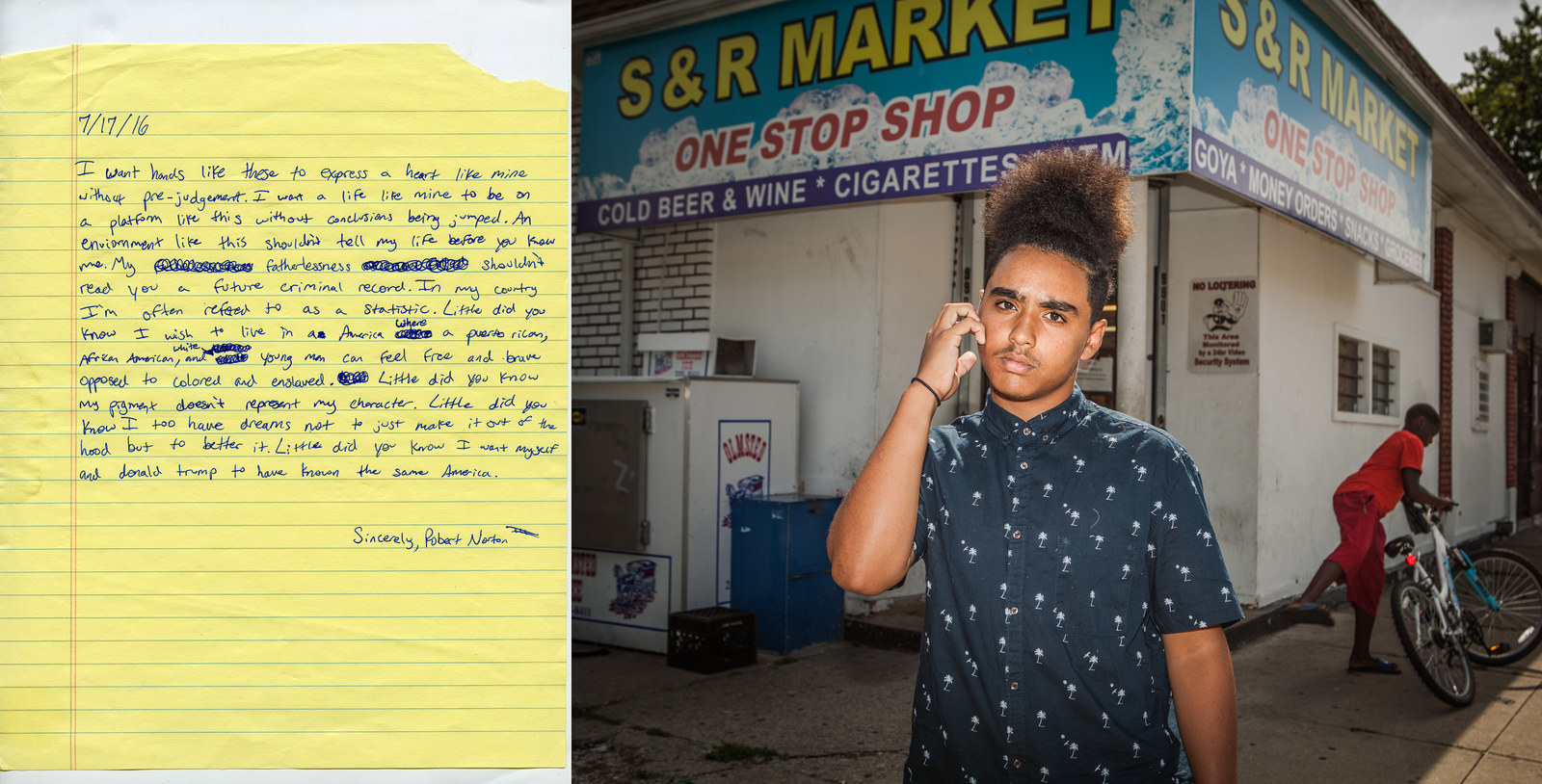 "In my country, I'm often refered to as a statistic. Little did you know [that] I wish to live in a America where a Puerto Rican, African American, white, and young man can feel free and brave [as] opposed to colored and enslaved."
Keandra from Kentwood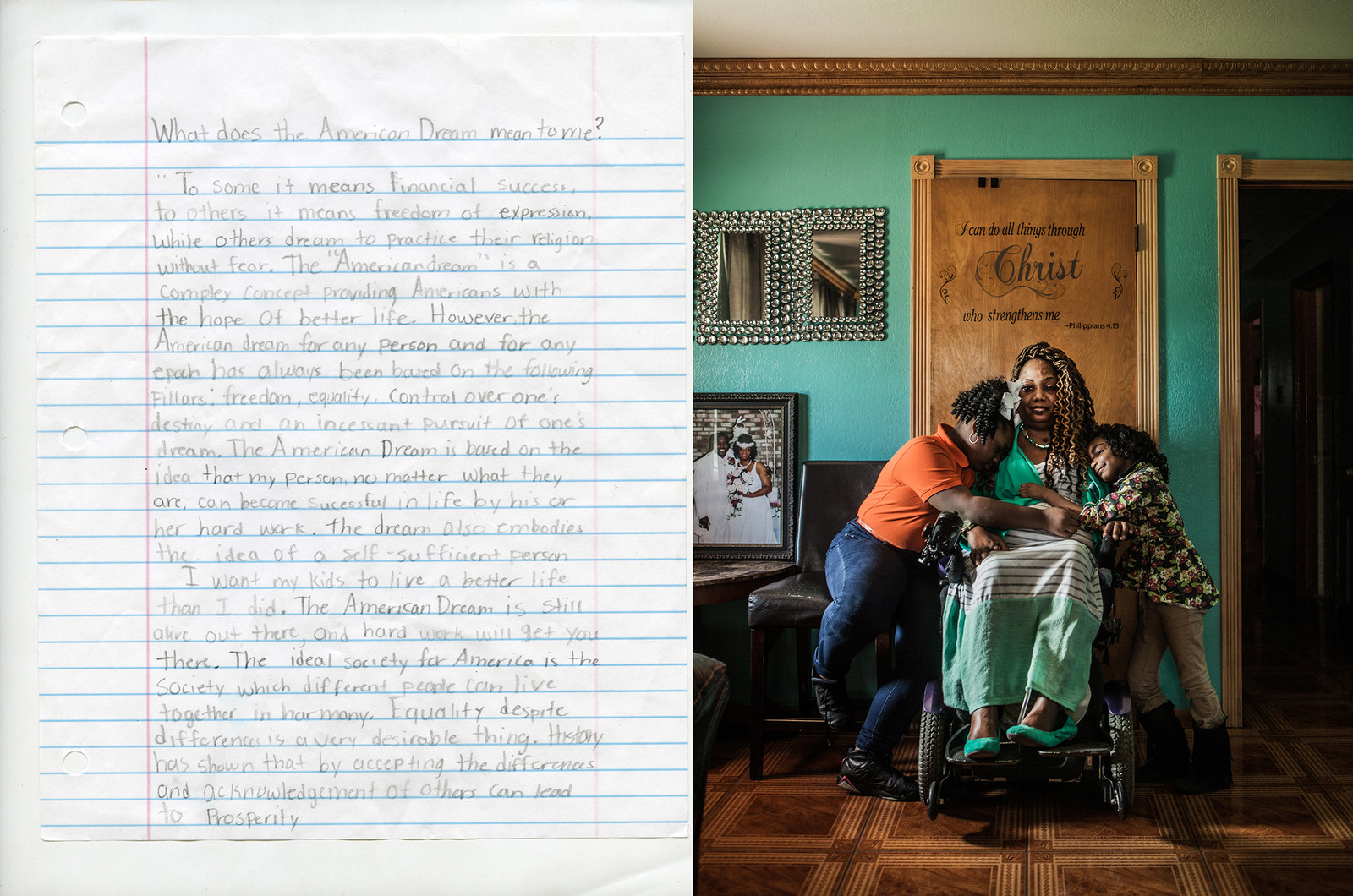 "The 'American Dream' is a complex concept providing Americans with the hope of a better life. However, the American Dream for any person and for any epoch has always been based on the following pillars: freedom, equality, control over one's destiny, and an incessant pursuit of one's dream."
Hallie Winter from Osage Nation, Oklahoma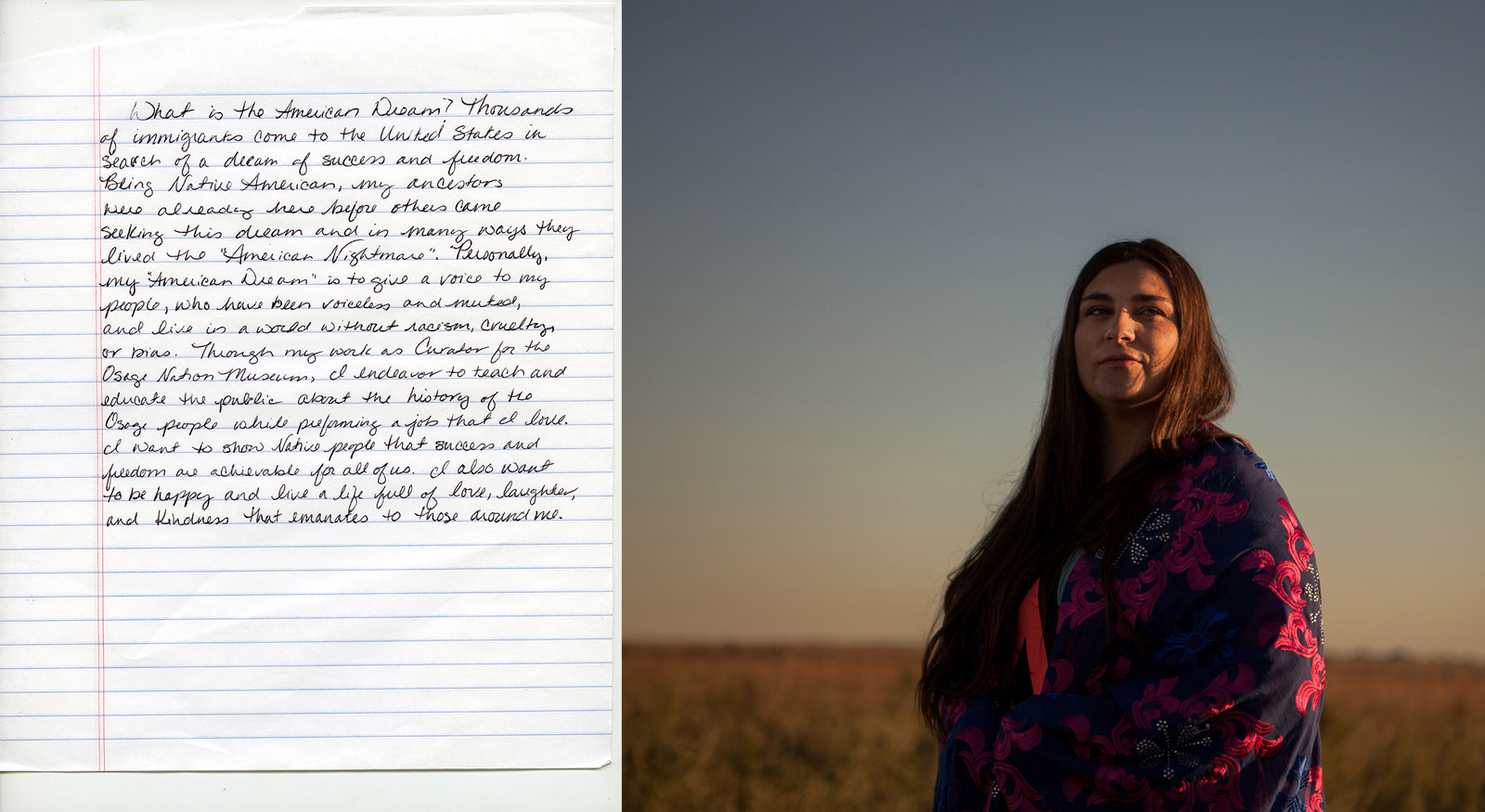 "Thousands of immigrants come to the United States in search of a dream of success and freedom. Being Native American, my ancestors were already here before other came seeking this dream and in many ways they lived the 'American Nightmare.'"
To see more of Ian Brown's work, visit his Instagram: @ianbrownphotography.