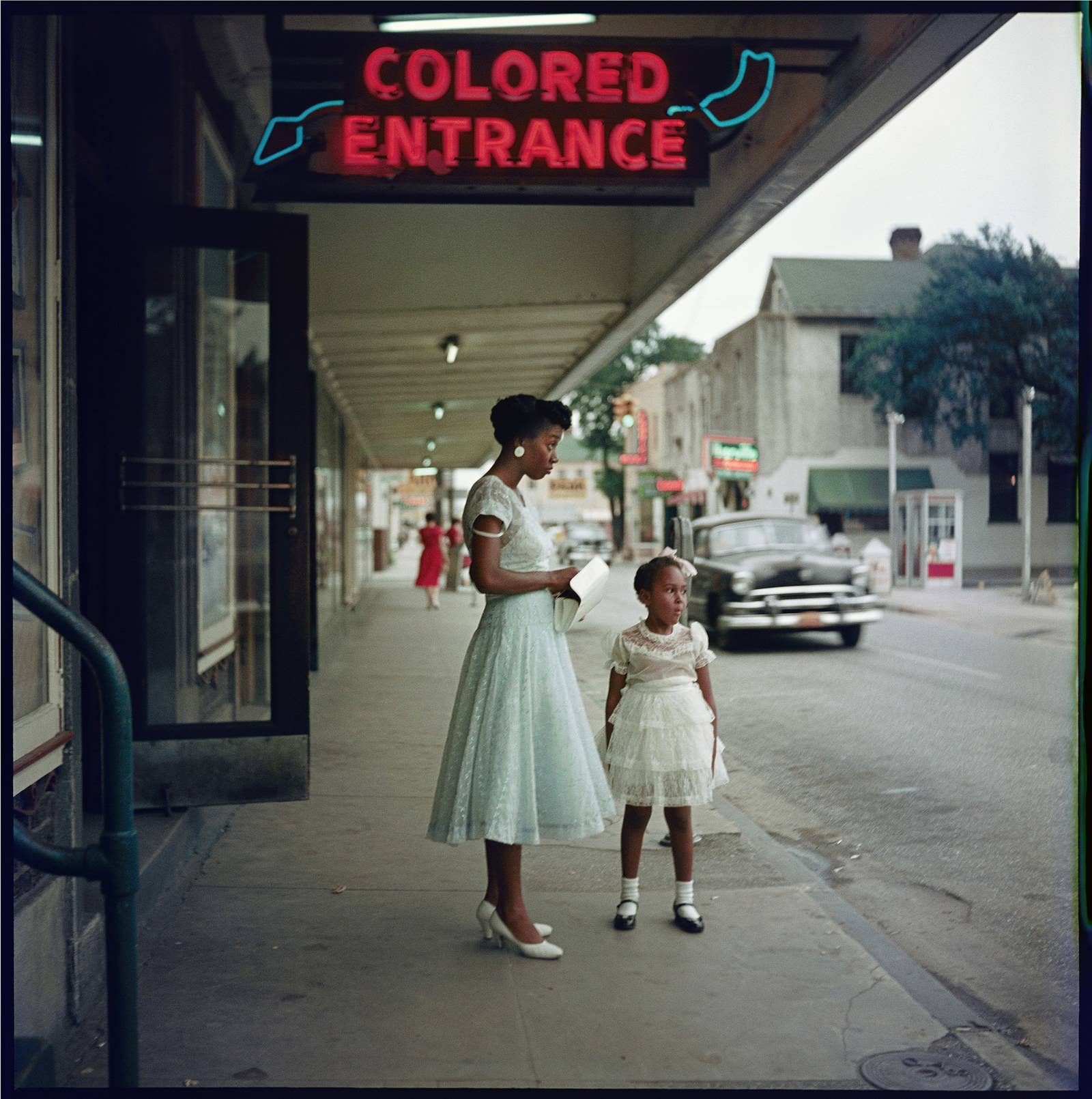 Gordon Parks is a photographer whose name is synonymous with artistic genius and unwavering perseverance amid an era of bigotry and hate. Parks rose to prominence as one of the nation's preeminent photojournalists, hired to be the first black staff photographer for Life magazine. While his pictures expertly depict a wide range of topics, some of his most iconic photographs show aspects of African-American life that many of his white colleagues simply did not have access to. Because of this, Parks became the voice of a generation, able to capture and contextualize the African-American experience at a time when many sought to silence black voices in the US.
A two-part exhibition of his work titled Gordon Parks: I Am You, on view now at Jack Shainman Gallery in New York City, brings together some of his most iconic pictures. On the occasion of this exhibition, BuzzFeed News spoke with Peter W. Kunhardt Jr., the executive director of the Gordon Parks Foundation, on what Gordon Parks accomplished during his long life of 93 years. His legacy can still be felt today:

What Parks did was transcended all barriers. Gordon Parks was the first African-American photographer to work on the staff of Life magazine. He didn't allow racism and discrimination stand in the way. He knew he had a creative calling as a young boy growing up in the prairie land of Kansas, in a small town called Fort Scott.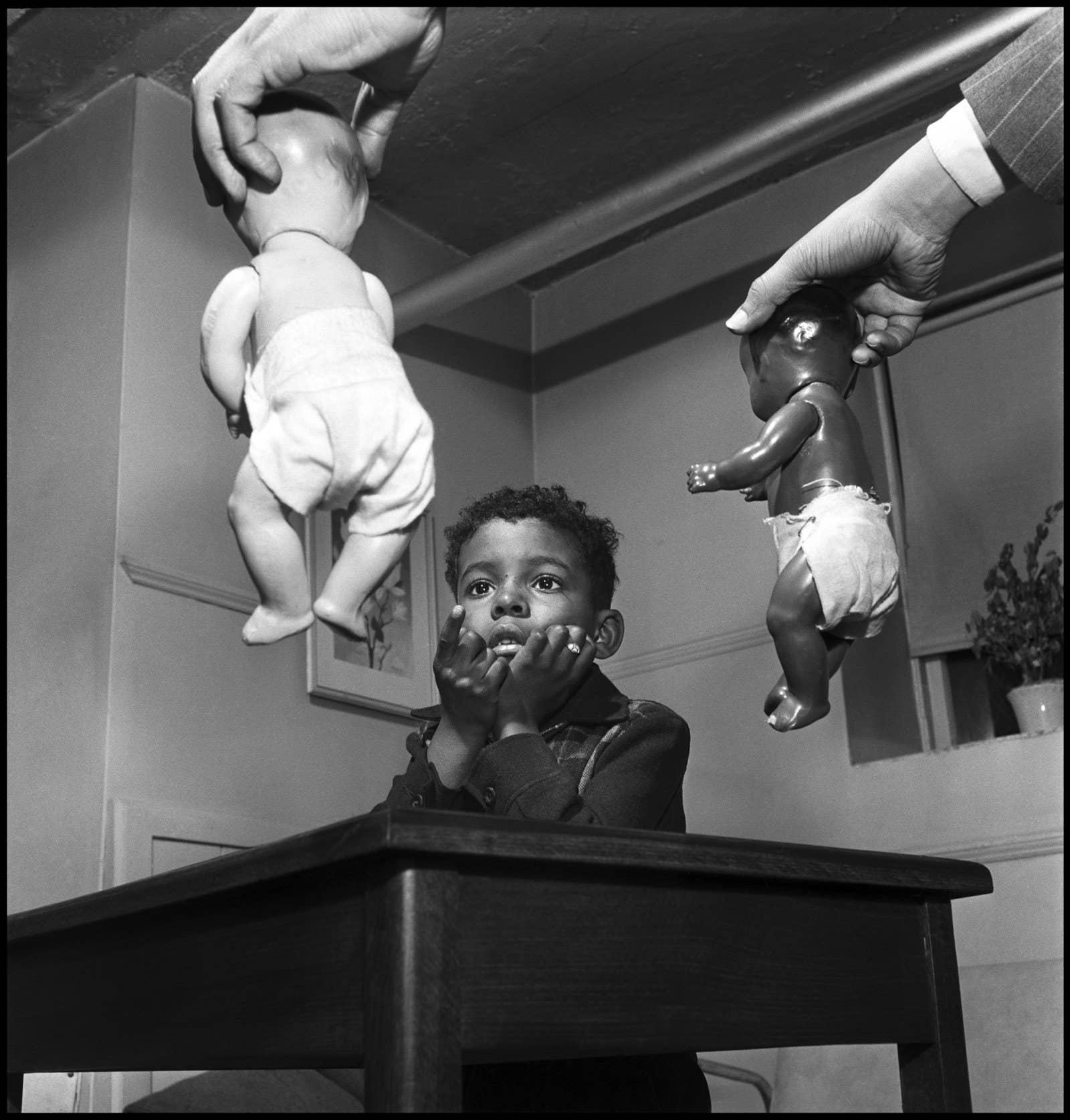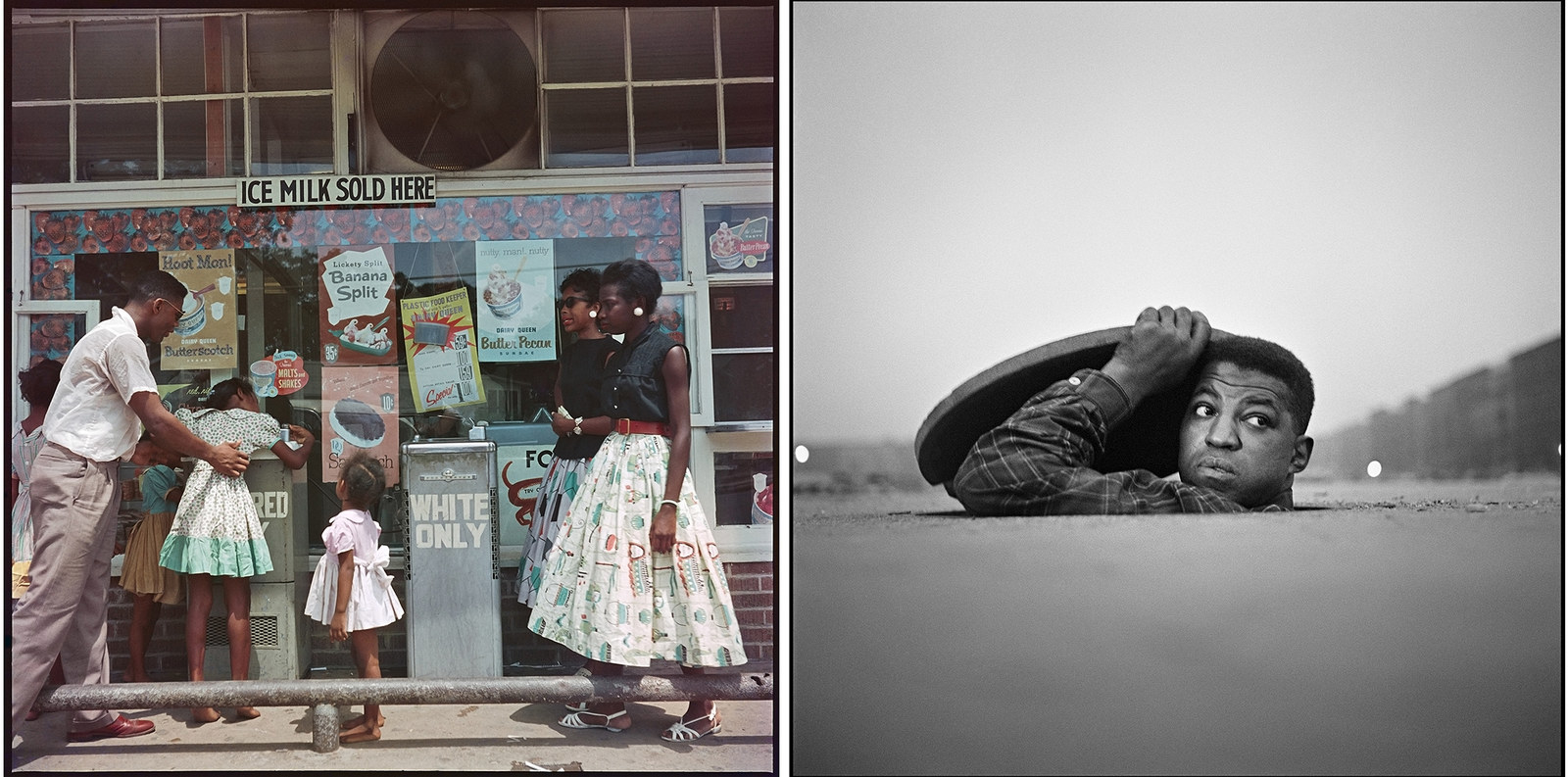 He was the youngest of 15 children and knew that he had to have an education, though he actually never finished high school. Looking back on his life as an older man he realized that the best thing that he did was pick up a camera. His choice of weapon was a camera. He had to express himself in other formats.
Before Life [magazine], his mother died when he was 15 and he was sent to live with his sister in St. Paul, Minnesota. There, he got into a big fight with his brother-in-law and was eventually kicked out onto the street. He was homeless at the time and ended up moving to Chicago to work on the railroad. That's where he found his calling, photography.
He worked at the Southside Community Art Center, processing his photographs in the there darkroom after hours. In 1941, he was awarded the Julius Rosenwald Fund, the first photographer to receive this grant. That's as prestigious today as winning a MacArthur Genius grant, for example.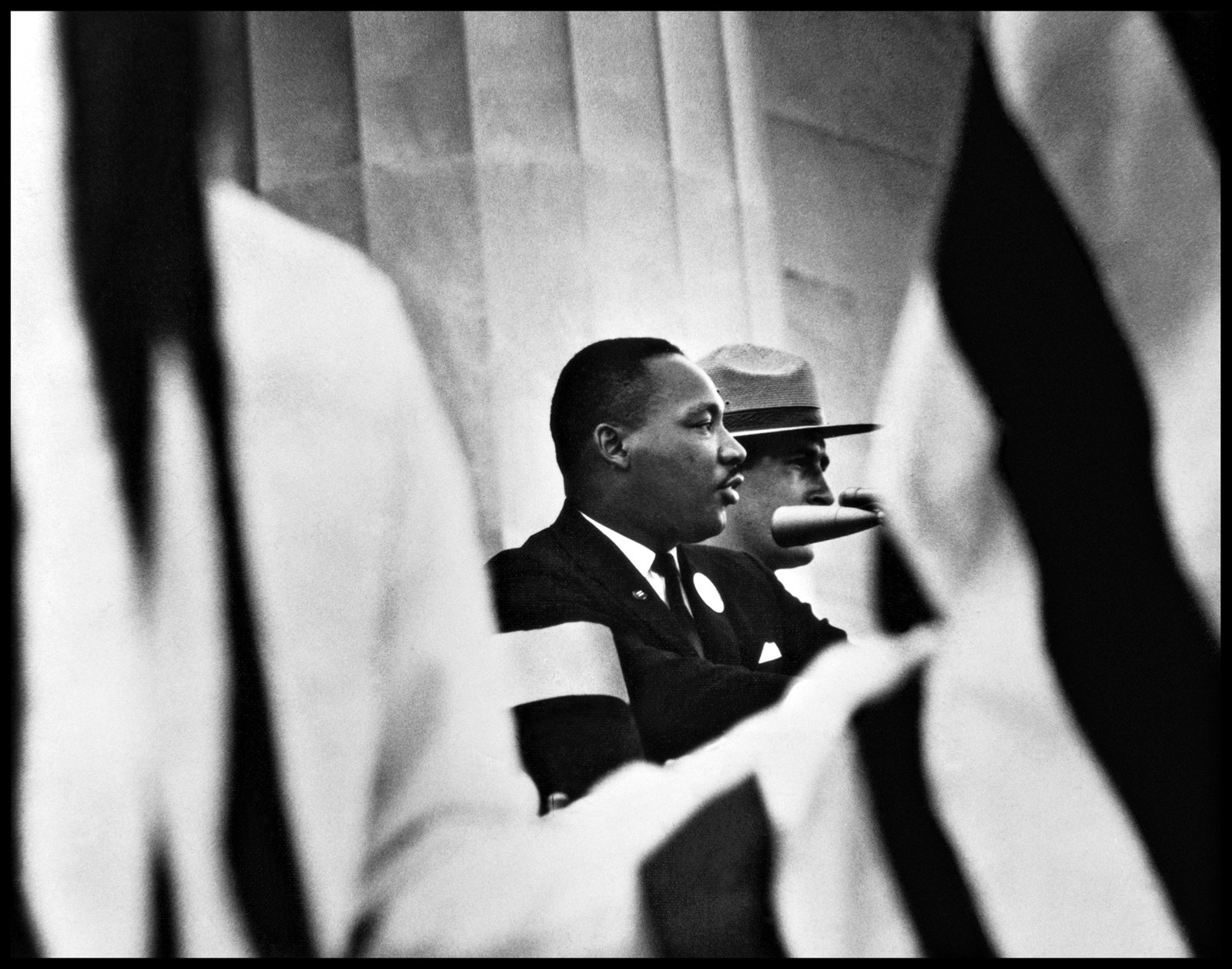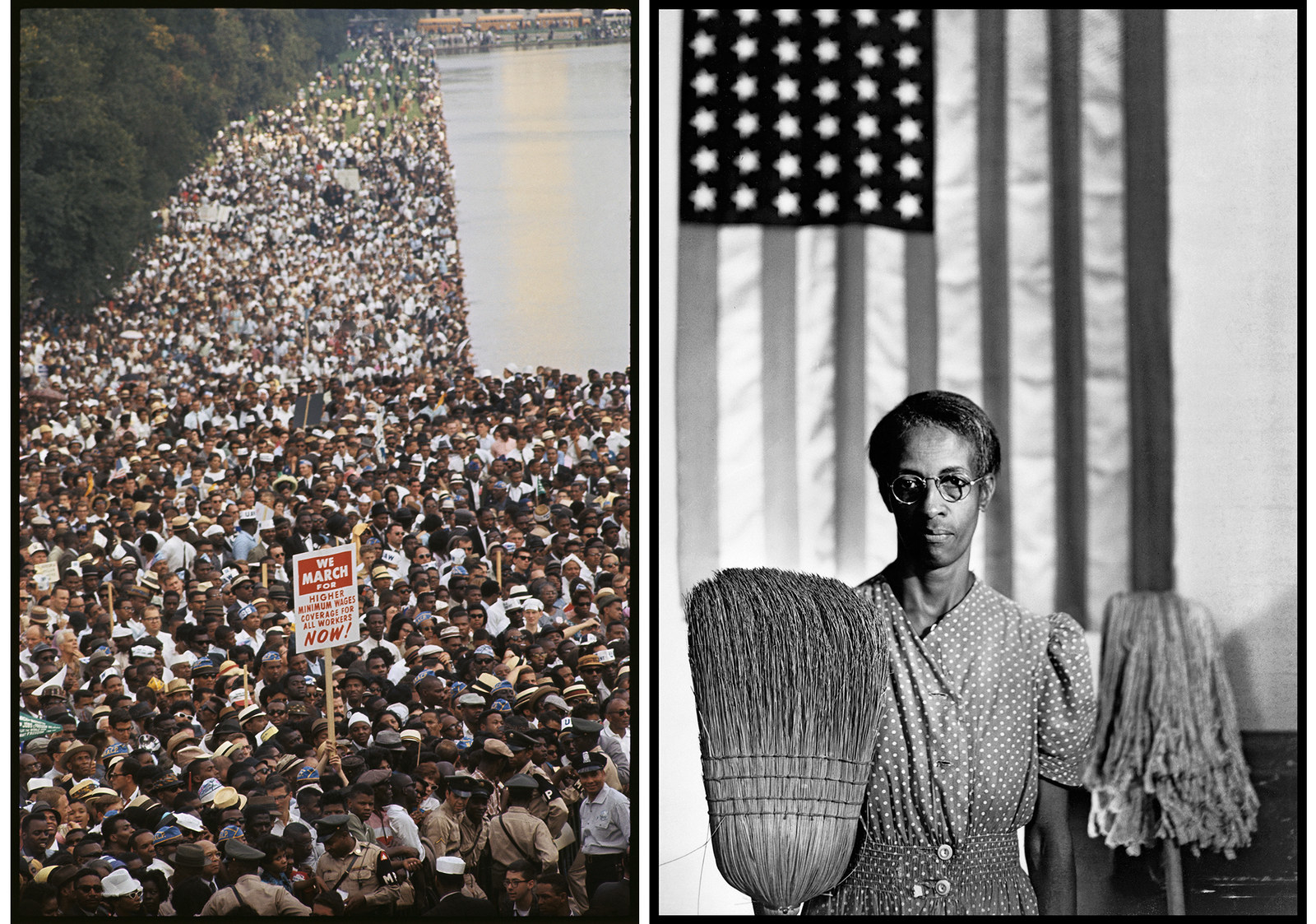 Gordon had this explosion of creativity when he went to Washington, DC, to work for the Farm Security Administration under Roy Stryker. That's where he took many of his most famous photographs. From there, he moved to New York and worked for a period of time for Vogue, before he was hired full-time for the staff of Life.

What's so interesting about his time at Life was that he not only had to prove himself as a photographer, but also a black man. As I said before, he was the only African-American on the staff. So they used Gordon to go into places that they didn't think a white photographer could go — and he'd always come back with really strong material.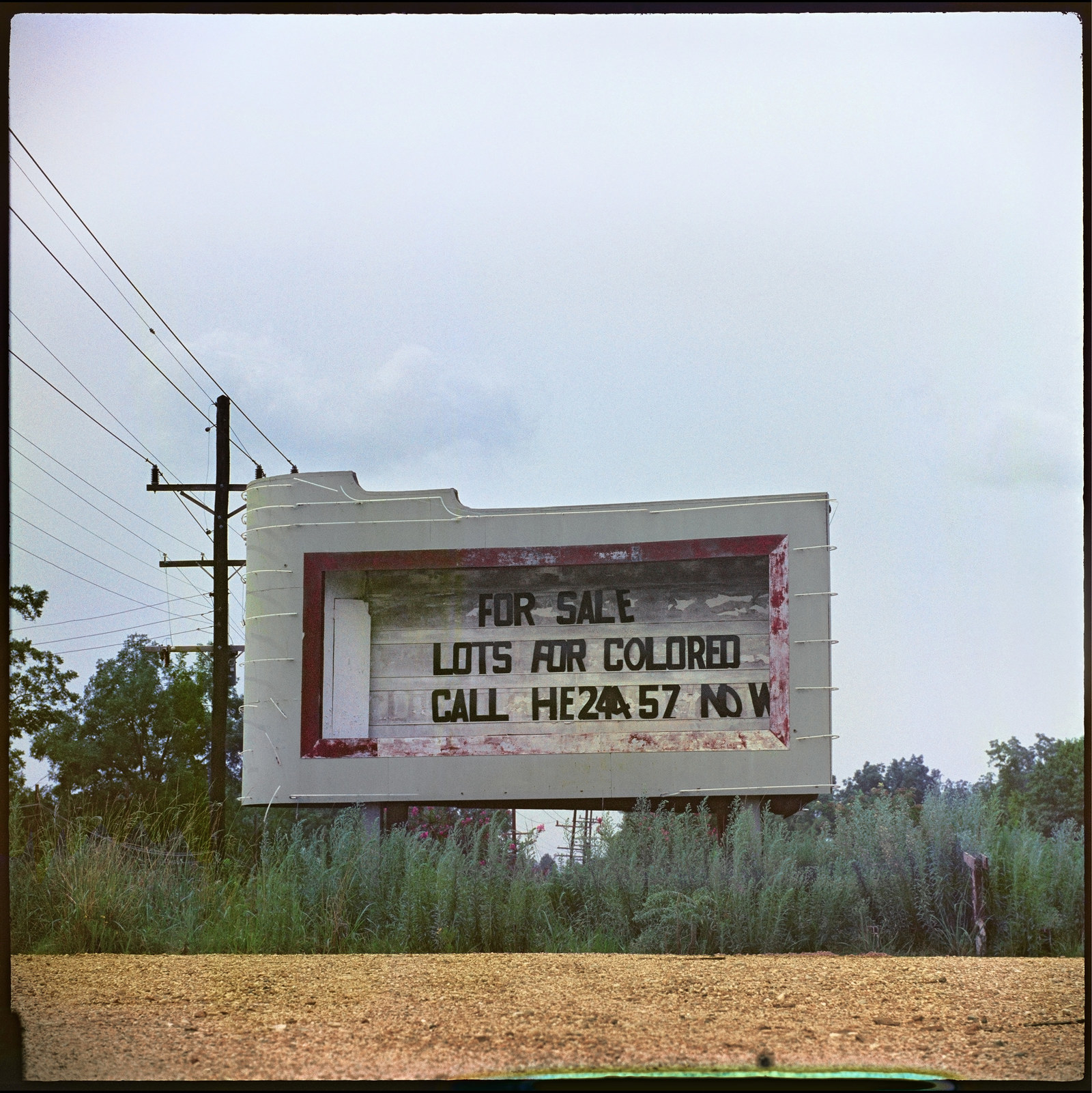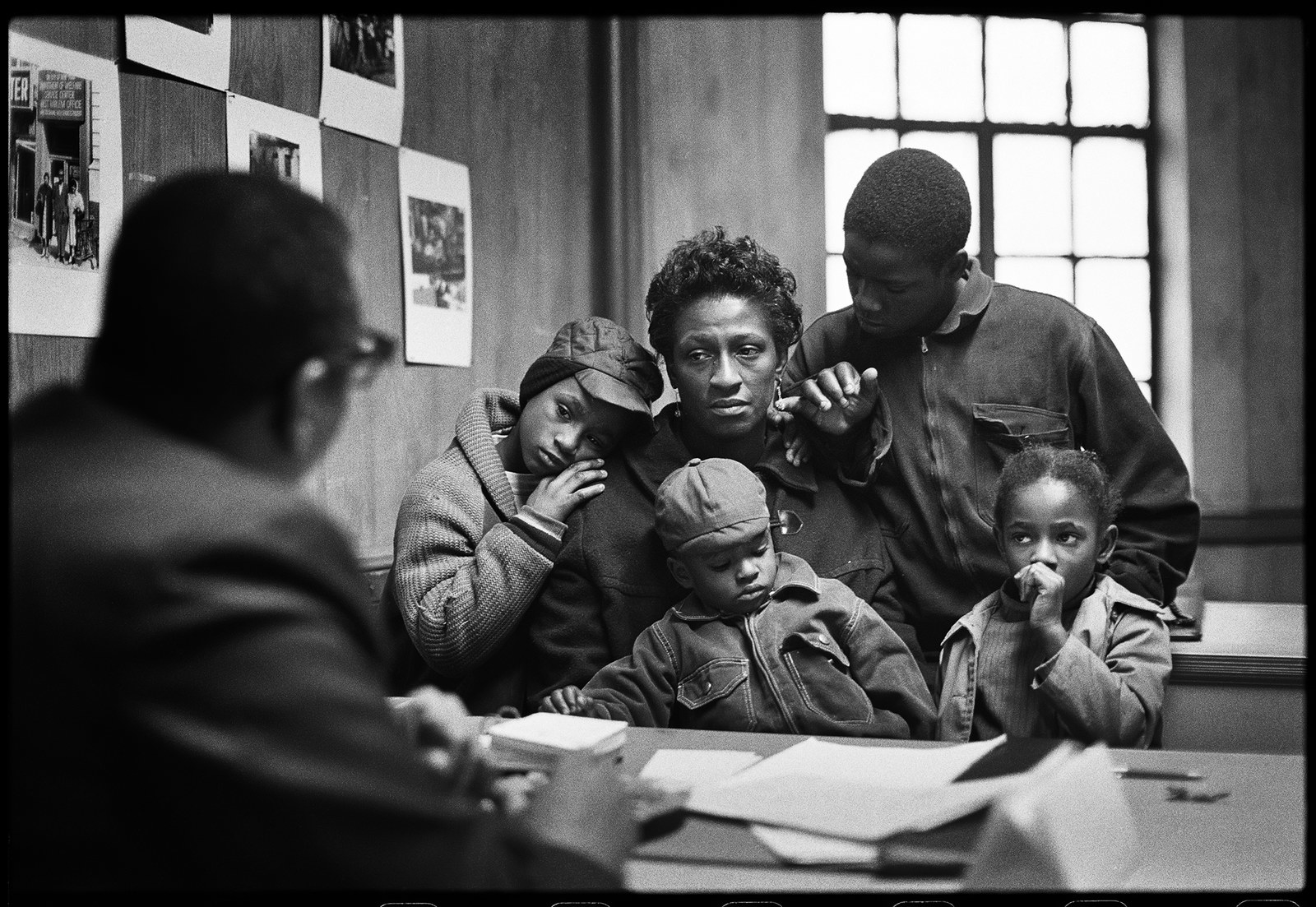 When Gordon went to photograph gangs in Harlem, those were relationships that he had built and would continue to relish over the course of his entire life. Red Jackson was a gang member in Harlem and probably one of Gordon Parks' most important stories. Parks befriended him and his family, and this was all prior to taking a single photograph. This was something none of the other photographers at Life could possibly pull off.

Later in his career, when photographing Muhammad Ali, Parks took pictures of the boxer when he was leaving the ring and his face was all battered and his eyes were bruised. Gordon simply destroyed the negatives after he took the pictures because it was such a disservice to Ali that he figured, "I can't let these be out in the world." He was a humanitarian and had such a respect for all of his subjects in a way that this wasn't just the day's news; it was a Life story — no pun intended.
Suddenly Life realized that this guy really knows what he's doing. He can shoot fashion, gangs in Harlem, artists, everything. As Gordon became more established in the Life community, he began to write for them as well, becoming a writer for the magazine as well as a photographer. That led him to really take on a senior role within the ranks of the magazine. He continued to do that for several decades then went on to become a filmmaker, producing an autobiography, The Learning Tree. Then he directed the film Shaft in the 1970s. Gordon Parks' life was multifaceted and he continued his writing, filmmaking, and photography all the way up until the end of his life.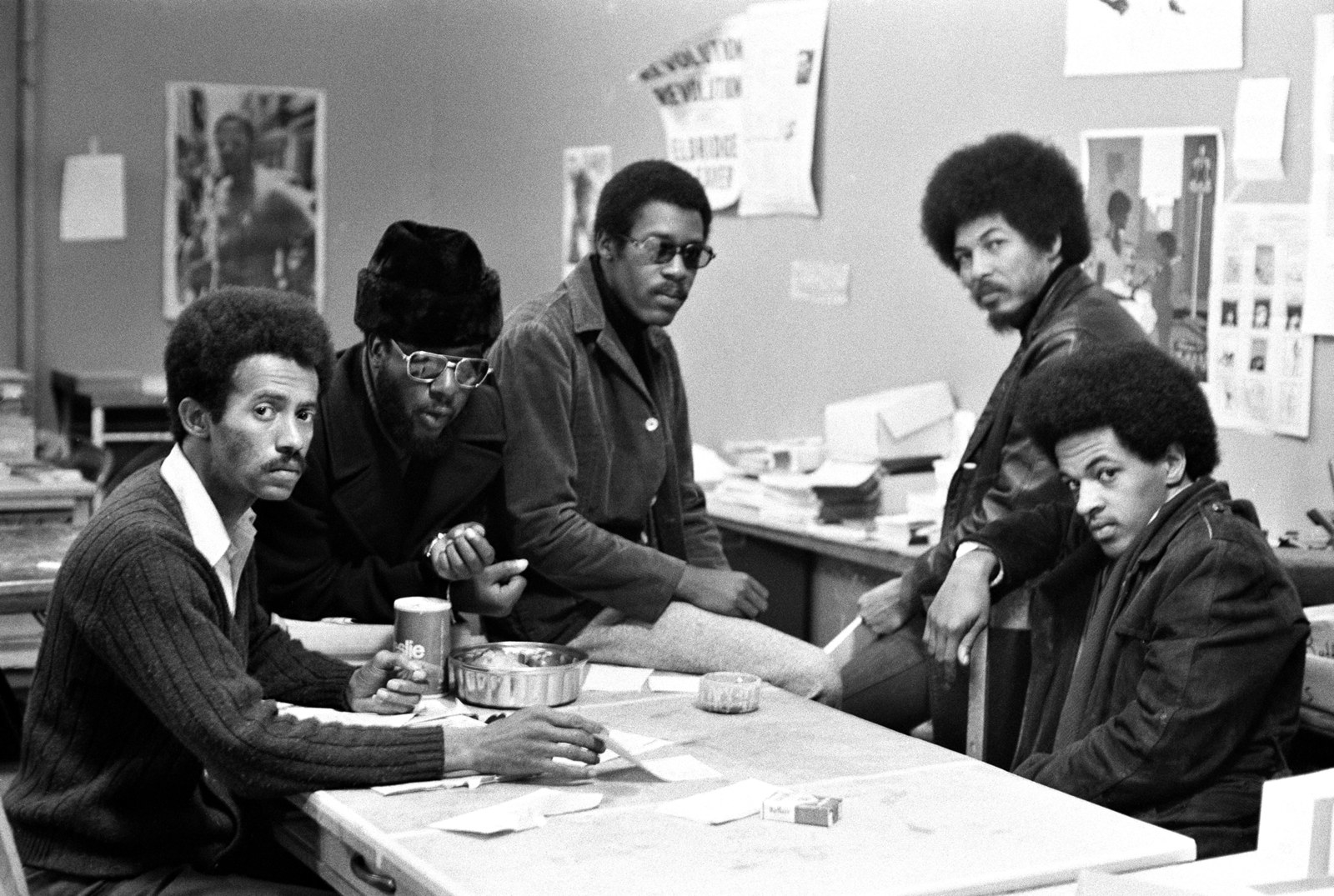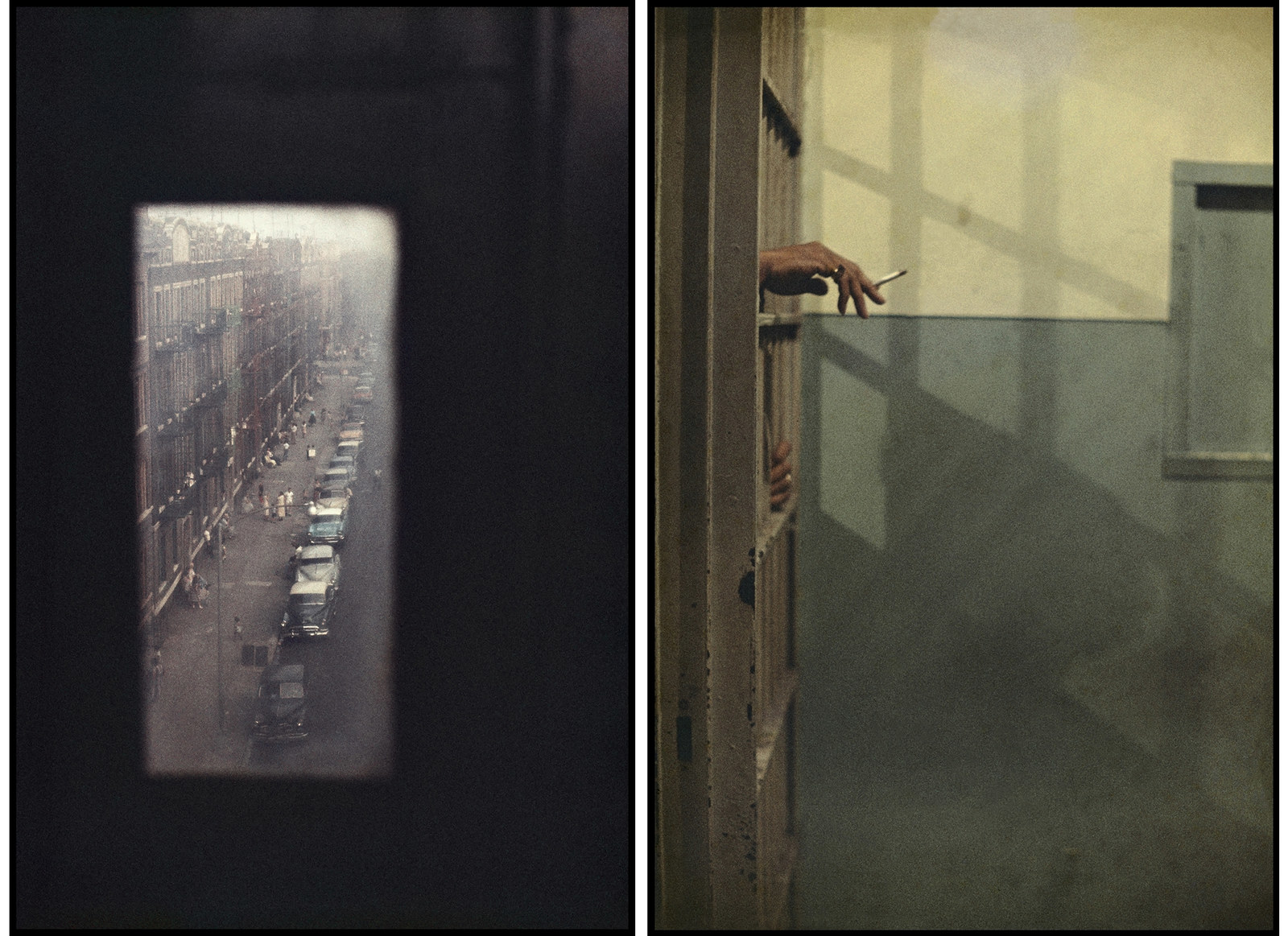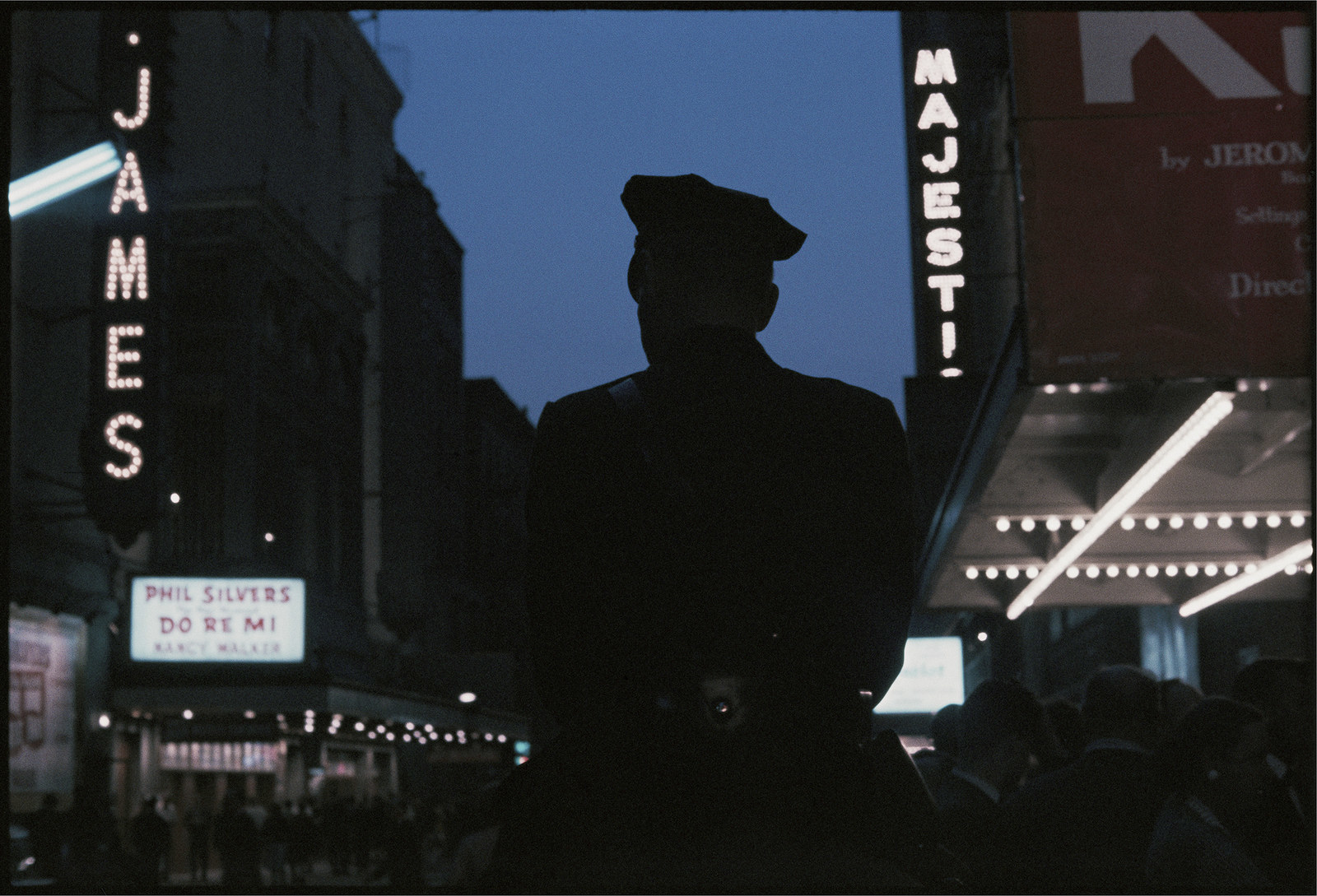 I knew Gordon very well. My grandfather was the managing editor of Life magazine and worked with him on many of his assignments, so I grew up as a kid knowing Gordon very well as a family friend. All of his books sitting in my office are signed "Uncle Gordon." He was a fixture in our lives.
Unfortunately, he and my grandfather died two weeks apart from each other. It was really a hard time because they were both so important in my life. With that, running this foundation has been important to me for so many reasons, because this is something that I promised would work for Gordon.

The foundation was formed shortly after to preserve his life's work — his photographs, his films, his music. Since then we've built the foundation around all of his creative works and spent the last decade preserving and cataloguing the material. We've preserved approximately 30,000 negatives, 10,000 prints, not including his other mediums. We probably have 15,000 contact sheets as well.
With Gordon, you have to remember that he also lived a very long time and he kept everything! As well as the boxes upon boxes of film, writing, and outtakes — it's a vast archive.
So many of the contemporary artists who are working today, especially African-American artists, feel like Gordon Parks paved the way. He was able to bring social justice to life and to show that an African-American voice can and should matter. What Gordon was able to do was break down those boundaries.

On that level, having him become a metaphor for what came before and what people can do today is really important, but I also think on a more historical level to see that times really haven't changed is also significant. So many of Gordon's pictures from the crime series have a lot to do with police brutality. Look at the times that we're living in today; some of these pictures look like they could have been taken last year. There's such a relevance to his work, not only from his personal story but also his subjects.
That's why so much of his work fits so well within museums and educational institutions, because it crosses so many disciplines — you could be studying African-American history, US history, photography, race, gender, English.
Gordon is a slice of everybody.