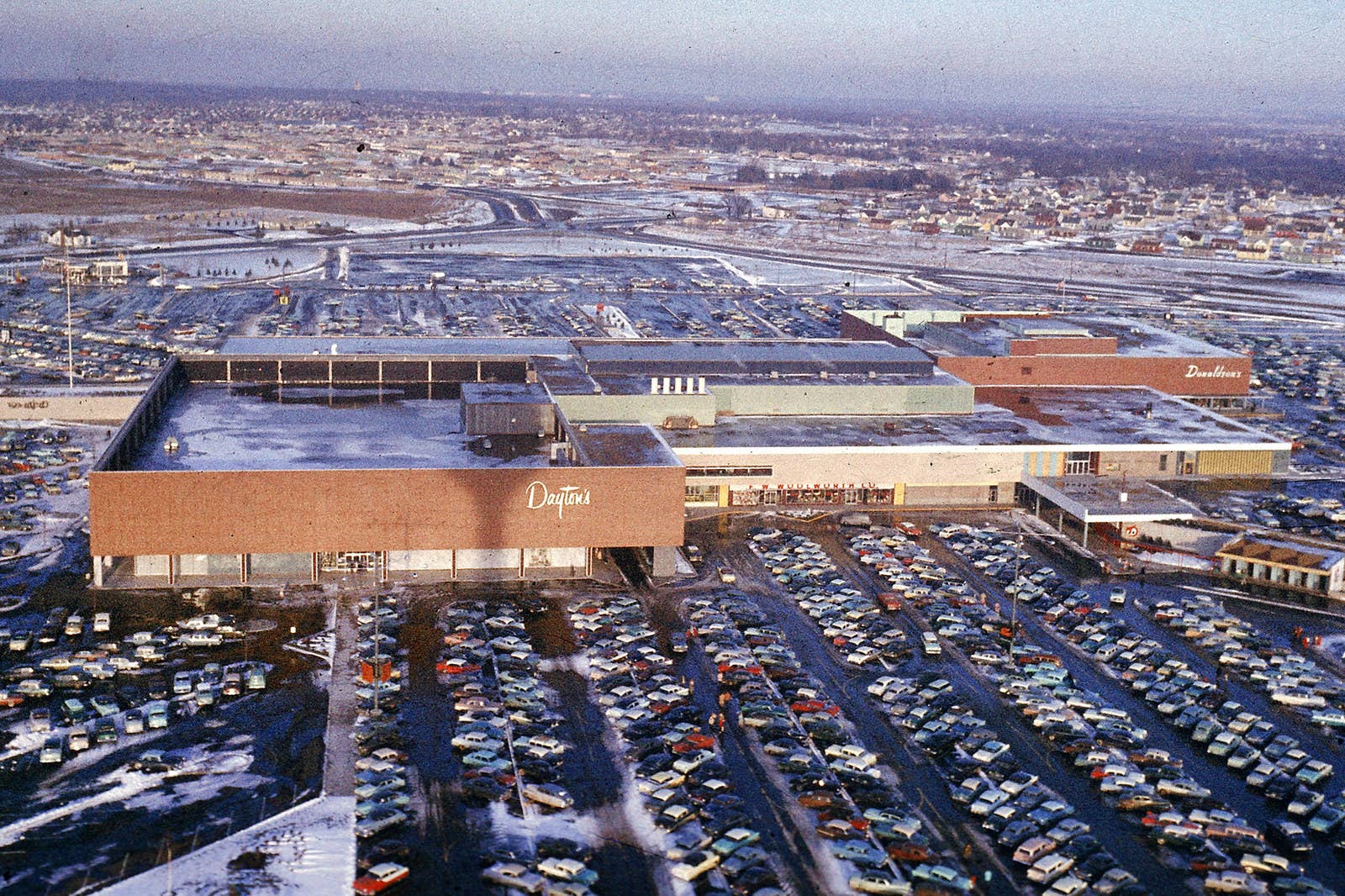 In 1956, the Southdale Shopping Center, located in Edina, Minnesota, opened its doors to the public as the first modern shopping mall in the nation. Its enclosed and air-conditioned architecture offered a shopping experience that was entirely new for postwar America: Two floors with 72 storefronts and two department stores brought products to consumers in a neat and orderly fashion; a food court and gaming arcade for leisure; 5,000 free parking spaces; and a central common area where families would cross paths, rest, and spend time together.
The design itself was developed by architect Victor Gruen and inspired by Europe's grand shopping arcades. Gruen's vision was to build a cultural city center that could help break the monotony of the suburban sprawl that was developing across the US after the end of World War II. What Gruen had not anticipated was that his new creation would become synonymous with the very thing he hoped to combat.
On Nov. 28, 1956, after touring the Southdale Shopping Center, famed architect Frank Lloyd Wright said, "Who wants to sit in that desolate-looking spot? You've got a garden court that has all the evils of the village street and none of its charm." While the shopping center still exists today, outfitted with more modern businesses, its creator would come to distance himself from the mall for the rest of his career.
These pictures, photographed for Life magazine in 1957, show what the Southdale Shopping Center looked like in its prime.