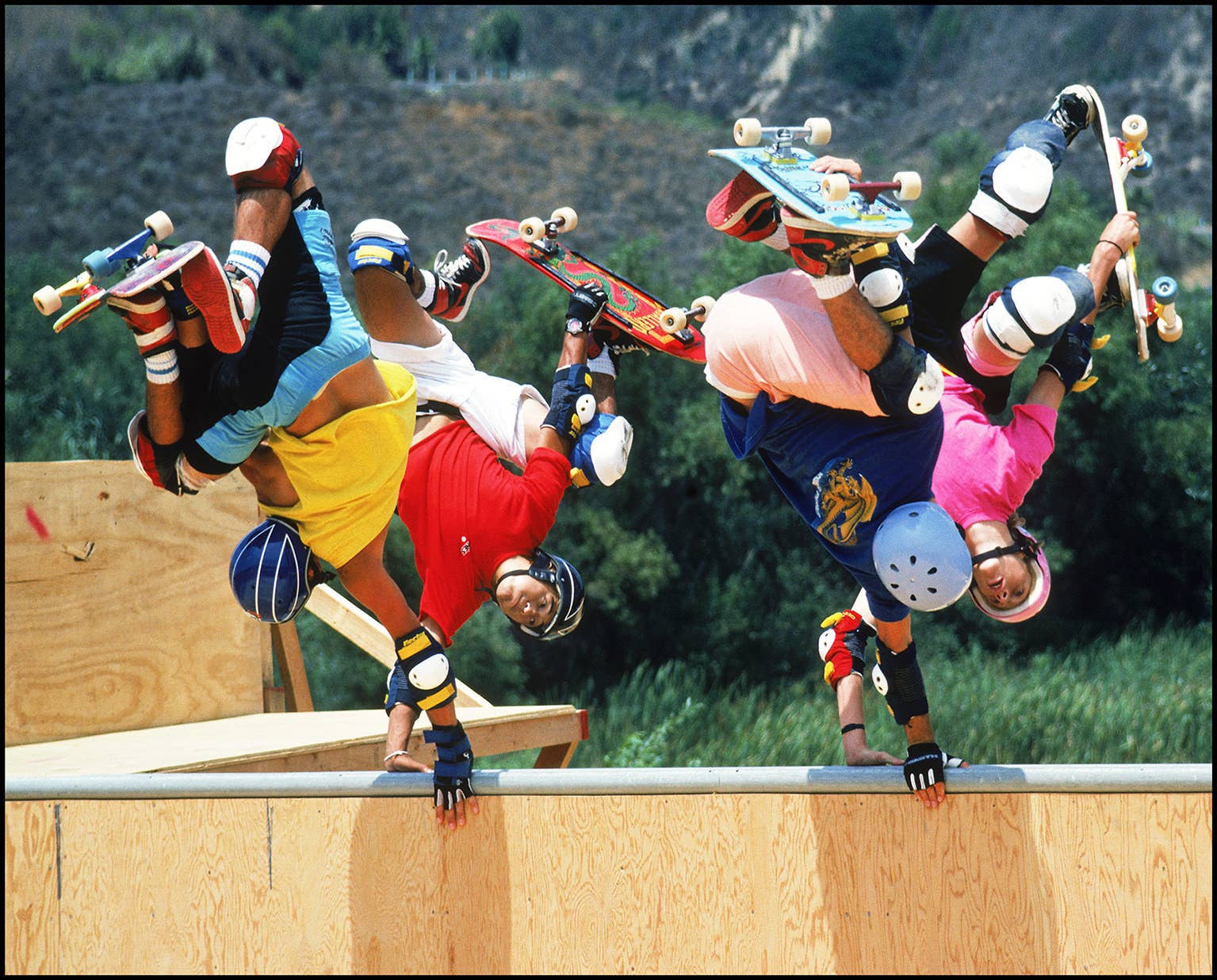 Since its early days as a sport in the '70s, skateboarding has become synonymous with freedom of expression and a raw creativity that pushes each and every generation of skater to new heights. The sport's influence on culture is undeniable — trends that begin at skate parks often make their way into mainstream pop culture, influencing music, fashion, and art.
A new traveling exhibition titled Against the Grain: Skate Culture and the Camera explores the cultural influence of the sport by examining the work of the photographers and filmmakers who have helped to define each generation of skateboarding — from acclaimed filmmaker Spike Jonze, whose career began by documenting skaters, to actor Jason Lee, who was once a professional skateboarder before his prominent roles in TV and Hollywood.
The exhibition's curator, Jaime Marie Davis, spoke with BuzzFeed News on how the exhibition came together, the influence of skateboarding on popular culture, and what the sport means to her.
I admire so much about skateboarding and relate to something artistic at its core. Every subject has a dark side but on the whole, skaters are driven by a way of life and have collectively made an entire industry to sustain something they are passionate about and love.
The focus of Against the Grain is to turn the lens back on the photographers and filmmakers who have played a vital role alongside the skaters they have captured for decades. It's about their do-it-yourself approach against all odds, as much as it is about their incredible lens skills and creativity. The title of the exhibition is a nod to Allan Sekula's important book Photography Against the Grain, which was about the social potential and networks traced through the medium.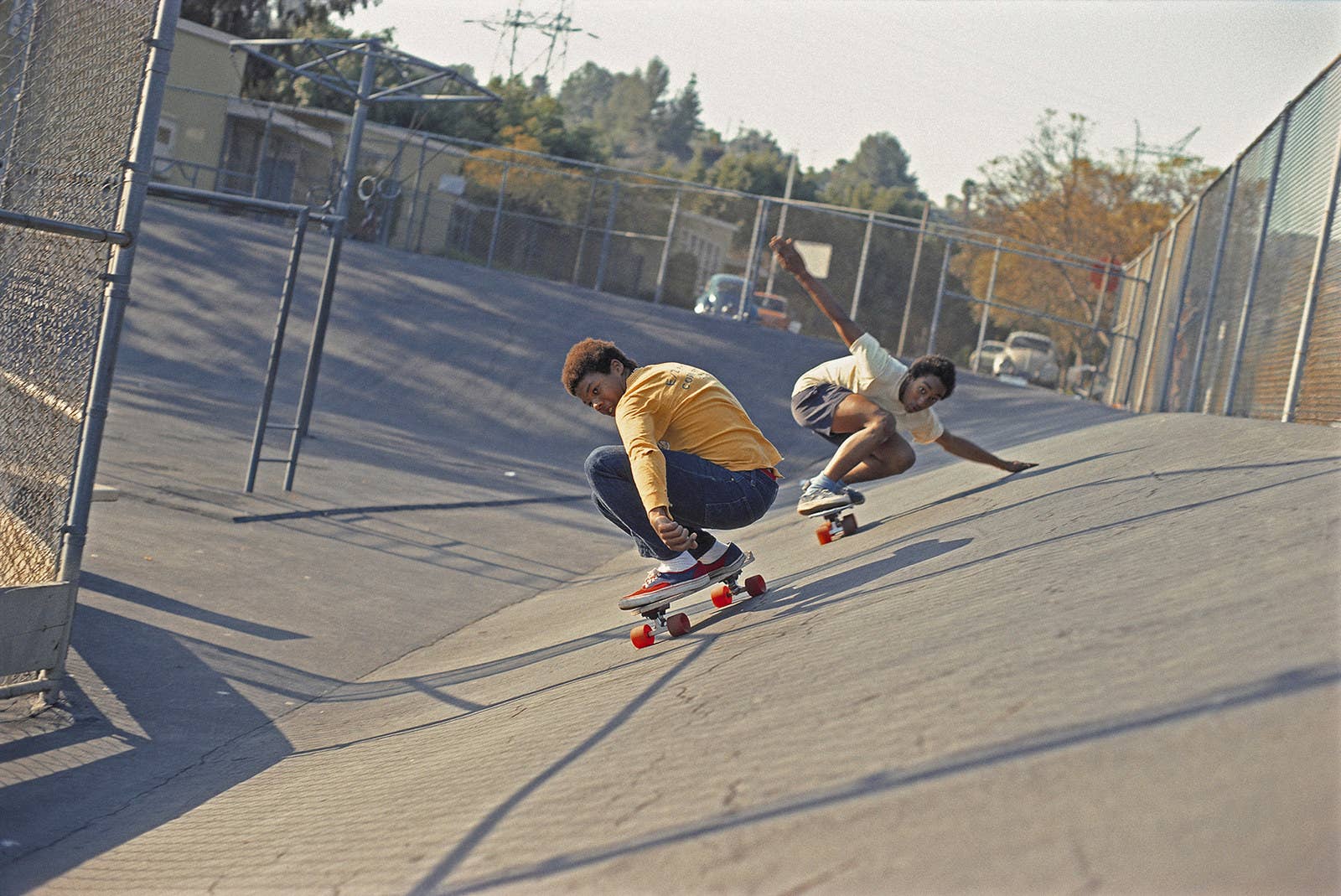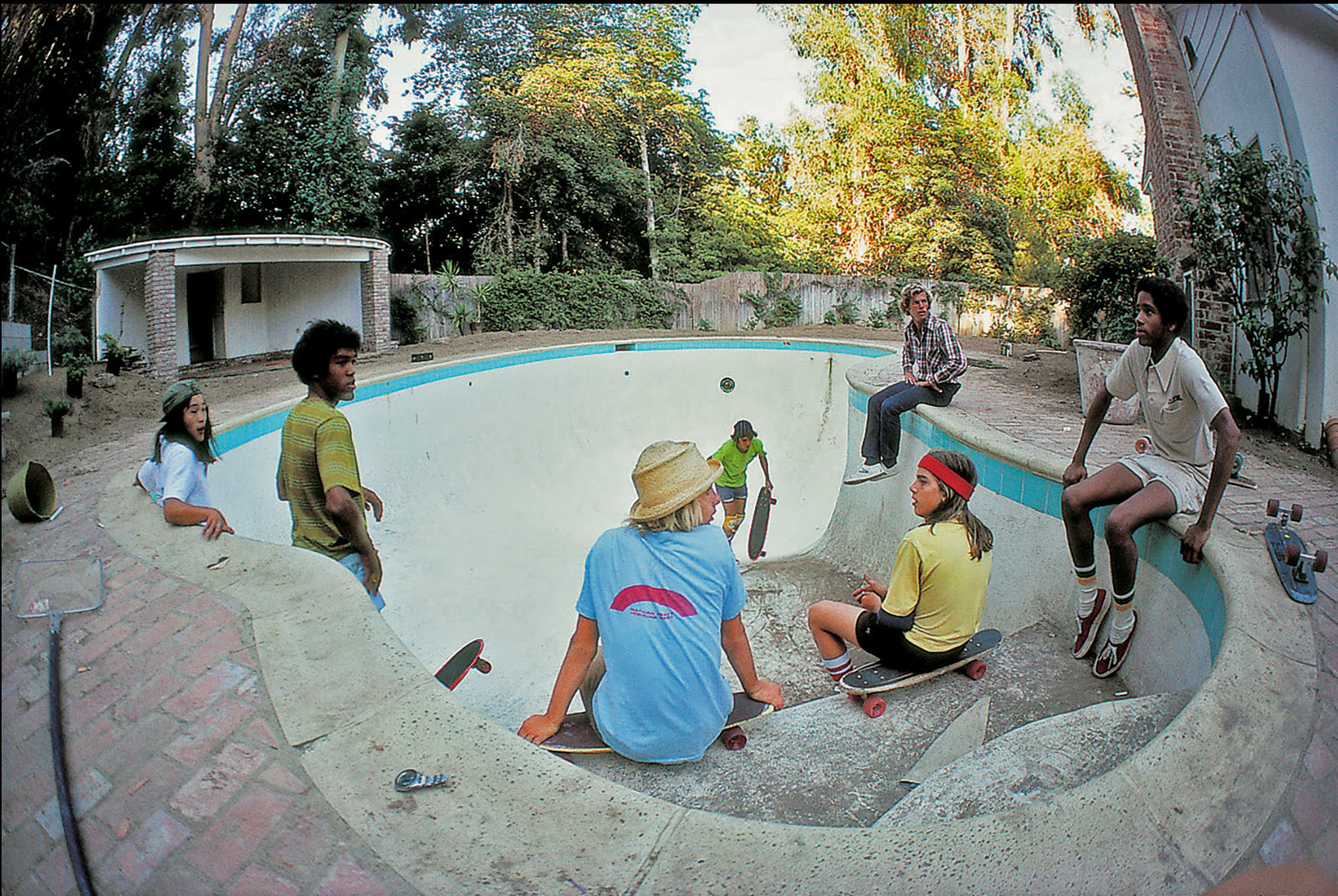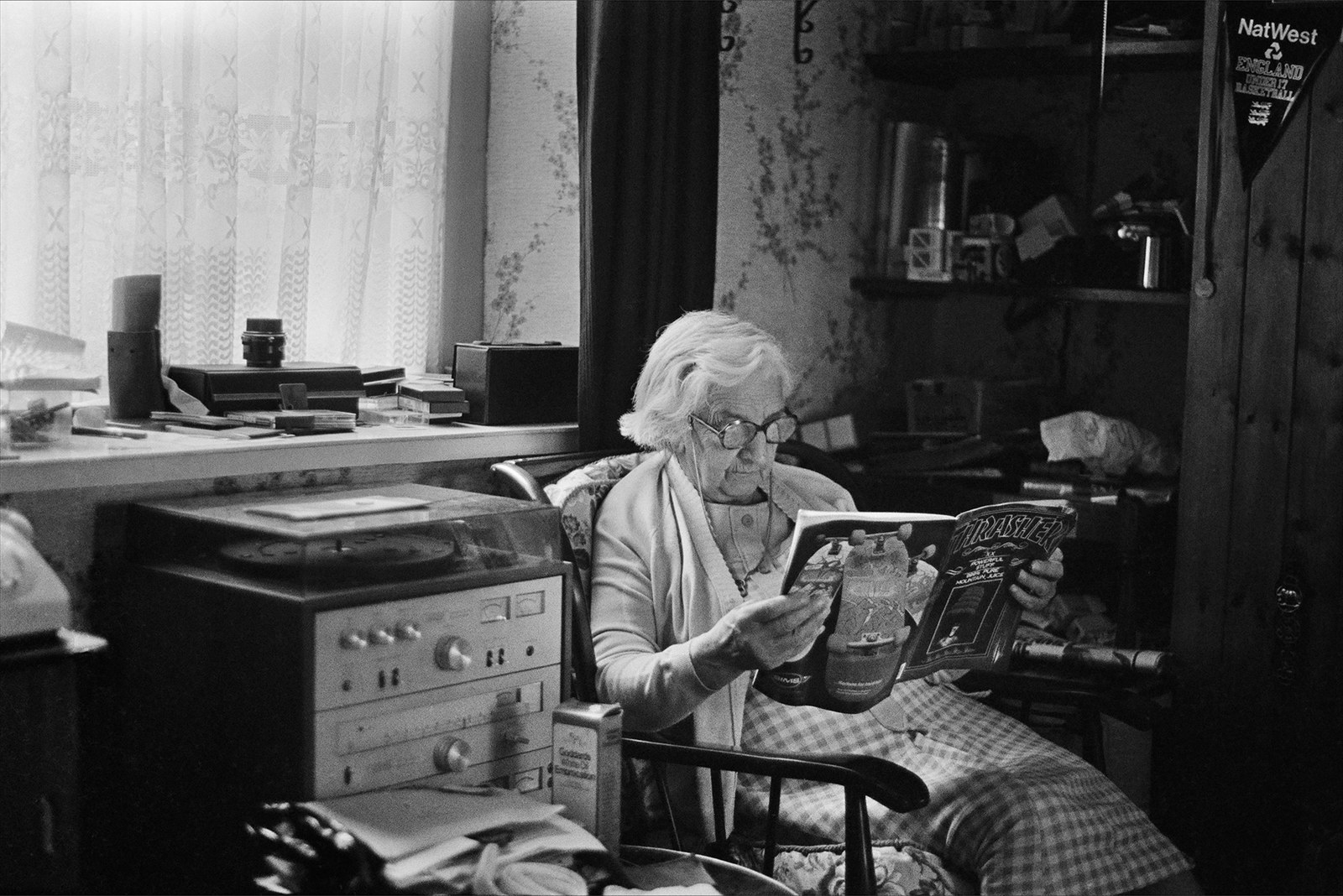 The "I grew up around skateboarding" response draws a lot of eyerolls and impatient smiles, but I have some fond memories growing up skating on Dictionary Hill in San Diego. I have memories as a little girl building curbside ramps and later leaving school early to go to the spot on Washington Street to watch friends skate.
Since then, I've moved to the other side of the world and spent the last 10 years thinking about photography's relationship to how we understand the world around us and even communicate with one another. But looking back on where I was from and listening to other people's parallel histories, it felt connected with where I'm embedded in now — which is curating photography and art.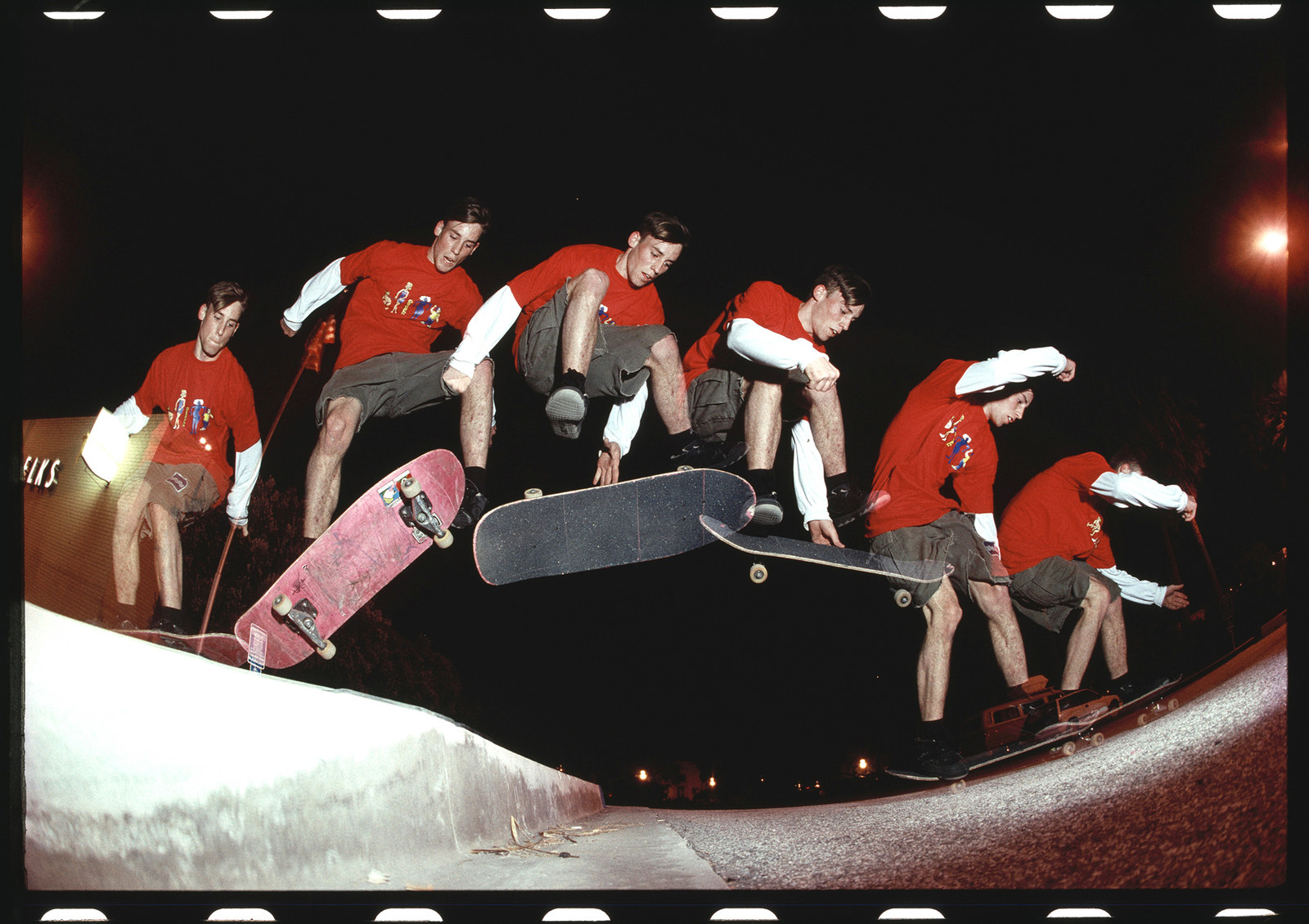 As I began to speak to some of the photographers, it seemed important to tell as much of the history as possible. Without modern skateboarding's originators of the '70s, the late '80s would not have felt like the renaissance they were at the time. The fury of the '90s and even today's overwhelming contribution of women skaters all connect skateboarding's many dimensions and vibrant histories, and bringing as many of them together as possible was an exciting prospect.
The photographers' archives hold so much history — nascent shifts in music scenes and groups of friends who looked after skate spots, personal histories that are the foundation of so many important developments. These archives, because they exist as delicate materials such as analog film, are in a critical state and should be looked at more closely — or in some cases, examined for the first time ever.
As much as the physical act of skating deflects the mainstream and is essentially of the moment, we might want to think about the future and how we want to preserve and conserve these traces of material culture and gather the stories behind the images.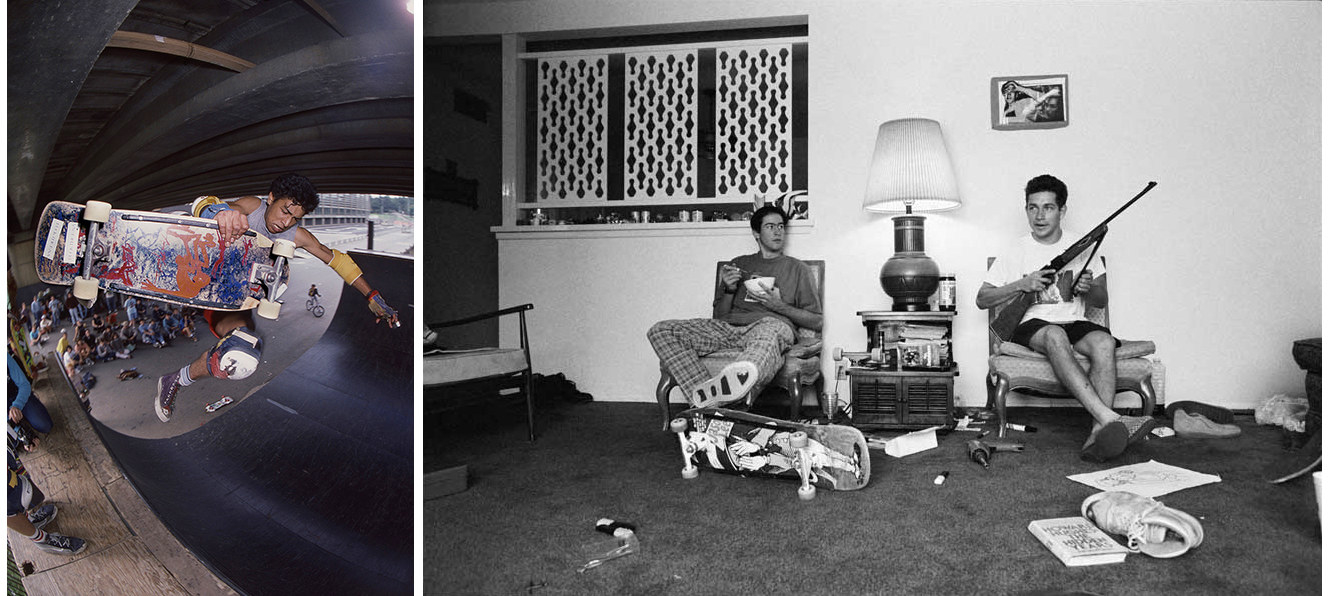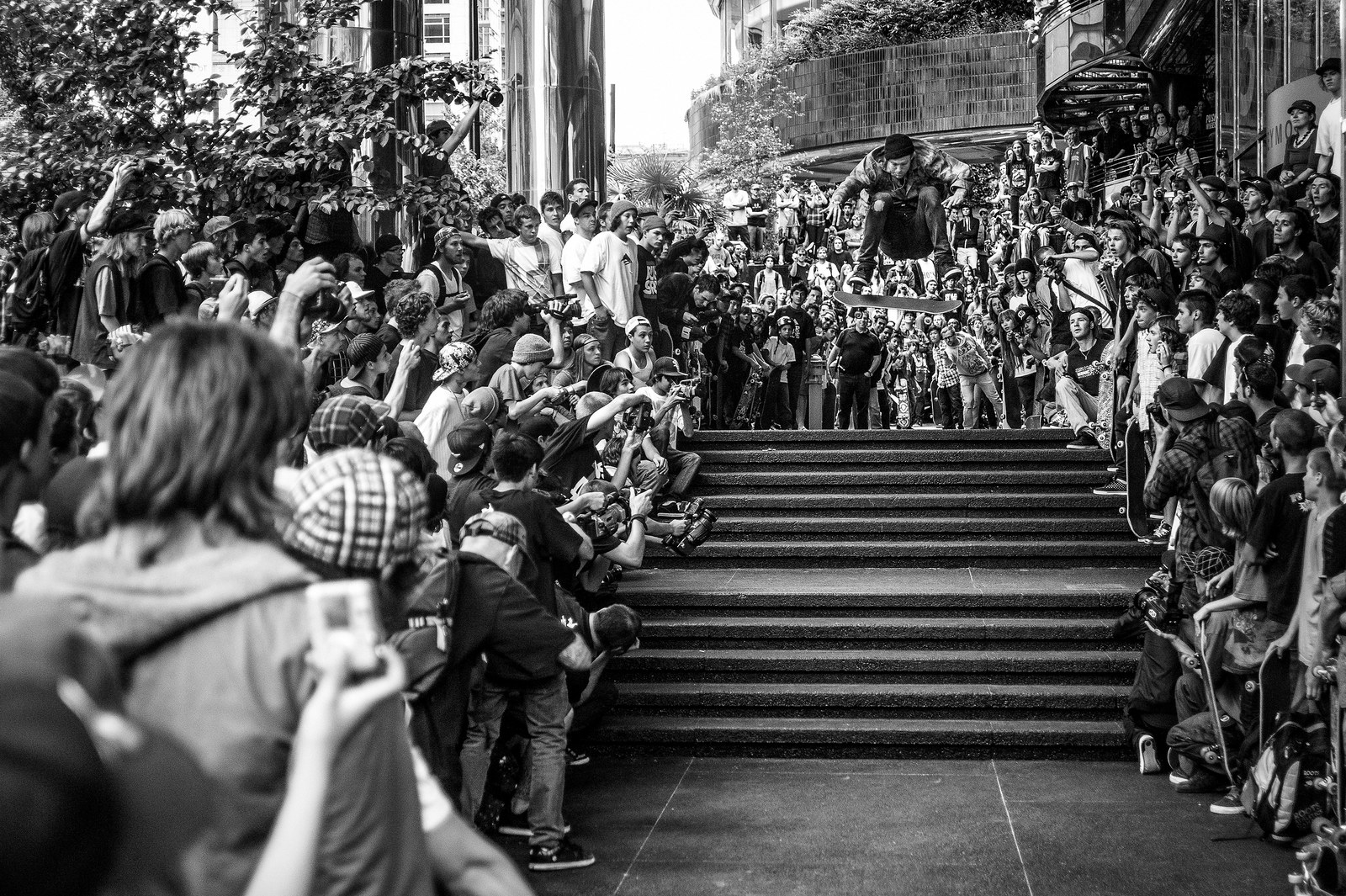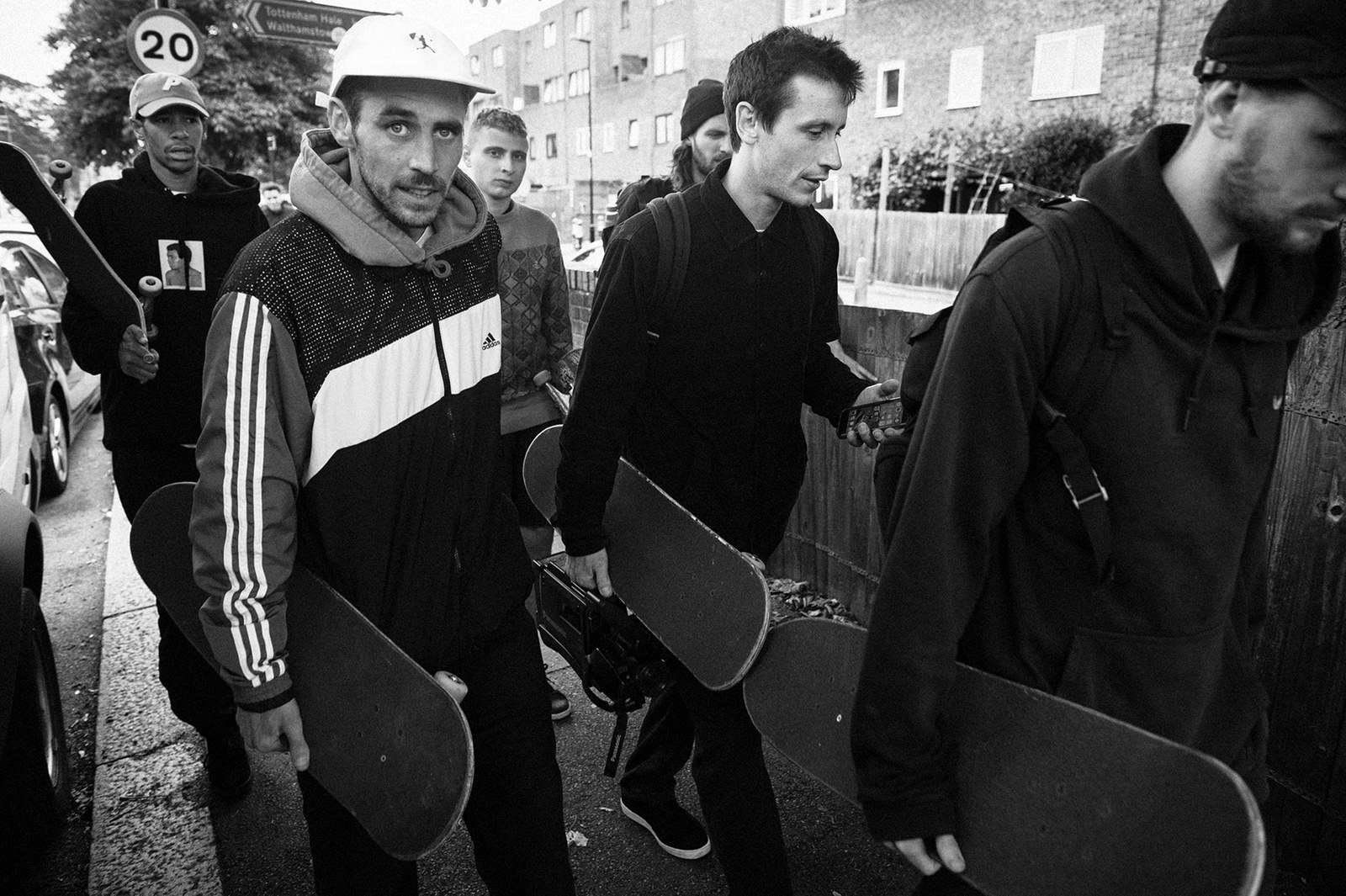 The photographs are moments in history — from Glen E. Friedman's first images of skaters practicing surf moves on concrete schoolyard banks to the Dogtown and Z-Boys skating in empty pools and J. Grant Brittain's iconic shots of legendary figures in vert, freestyle, and street skating of the mid- to late '80s.
You begin to notice a contrast in the mood and style of shooting in California versus London — and possibly New York or Northern California — working with the lack of light and technical manipulations of the shutter speed and flash. There is also a transition to a social documentary style of photography; for example, Tobin Yelland and Dobie Campbell, captured the culture surrounding the physical act through different chapters of skateboarding history.
Incredible photographs by Skin Phillips and Atiba Jefferson during "Go Skate Days" show that although skateboarding is a solo act, it has a special relationship with the audience and evokes reactions that are experienced with a closeness that, as photographer Mike John recently noted, "has more in common with a music concert than a sports game."
Producing artistic projects usually comes down to three challenges: time, space, and funding. All three were a huge challenge. There was so much more to show and say, but at the end of the day, you have to find creative solutions to the constraints you're given. I hope that during the tour, with additional support, we will be able to expand the framework of what was essentially an outline or sketch of the story.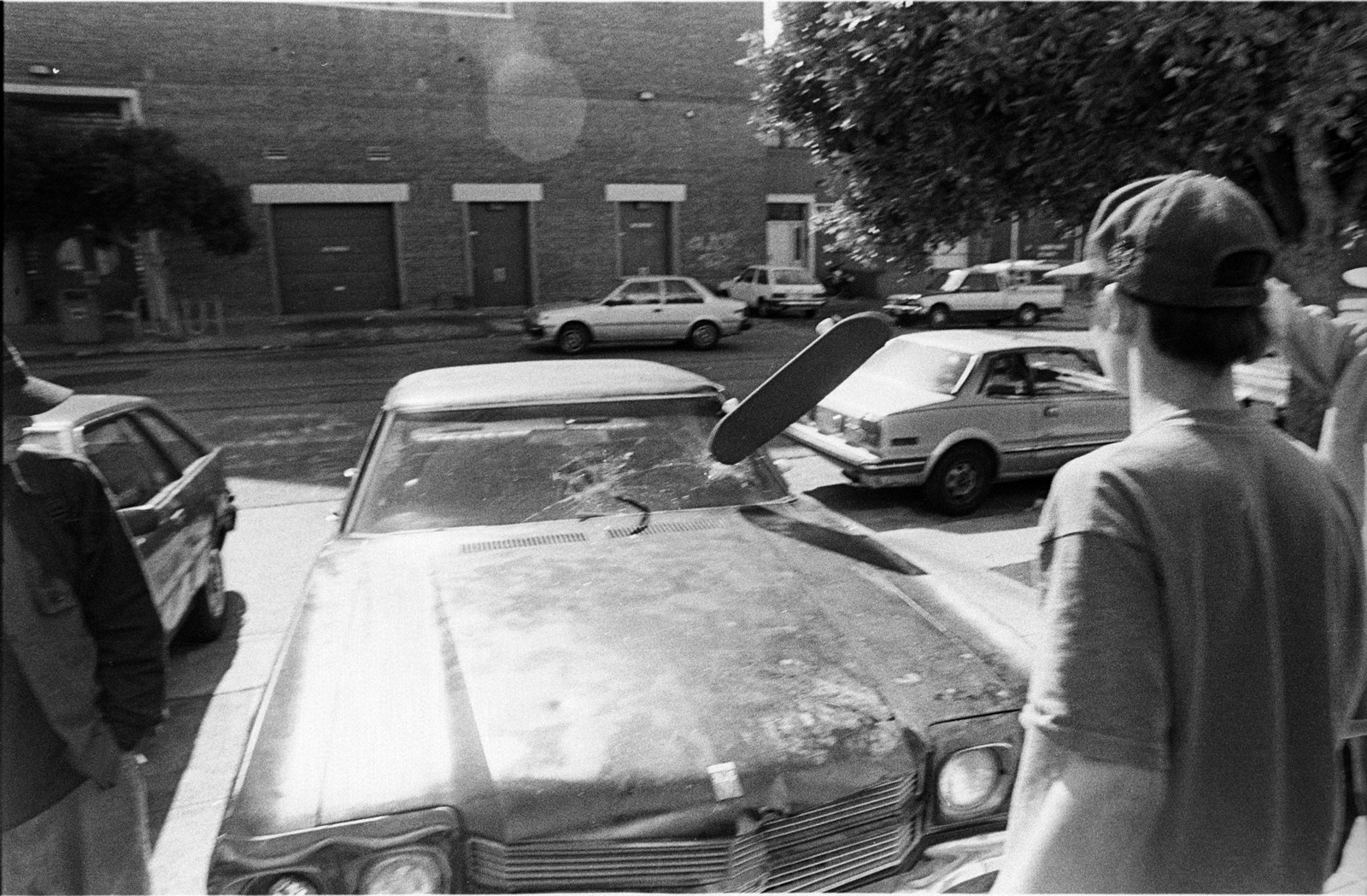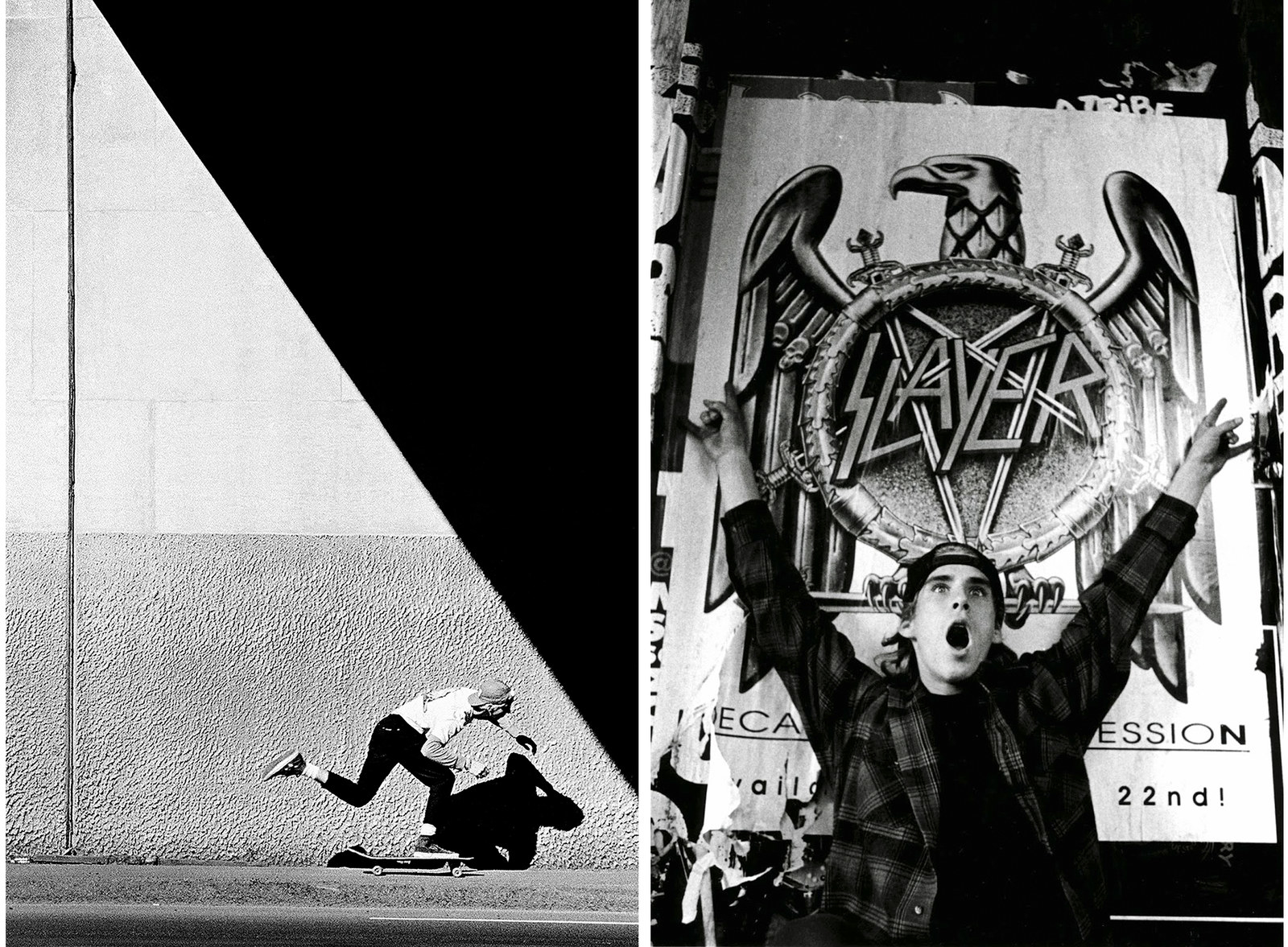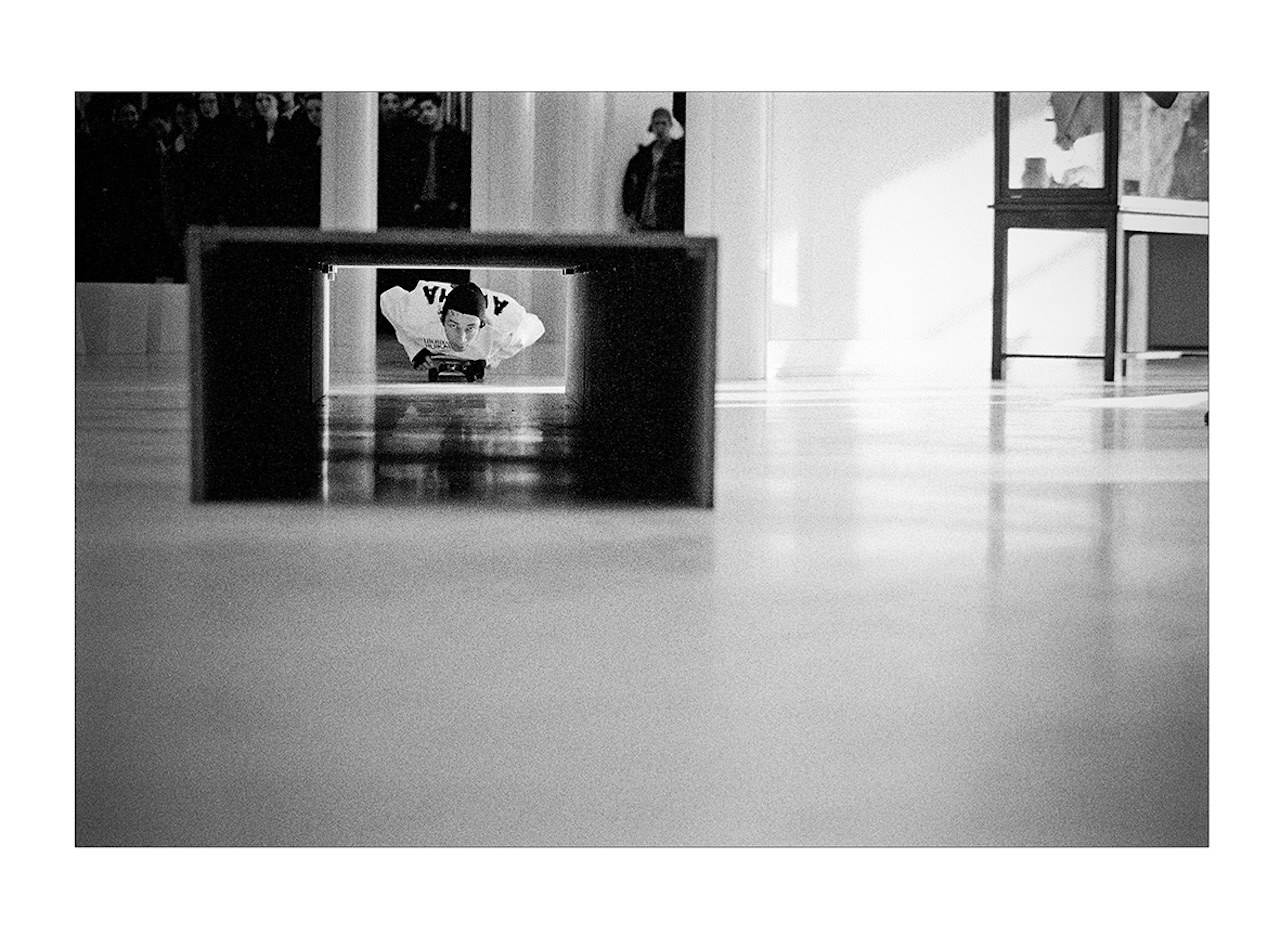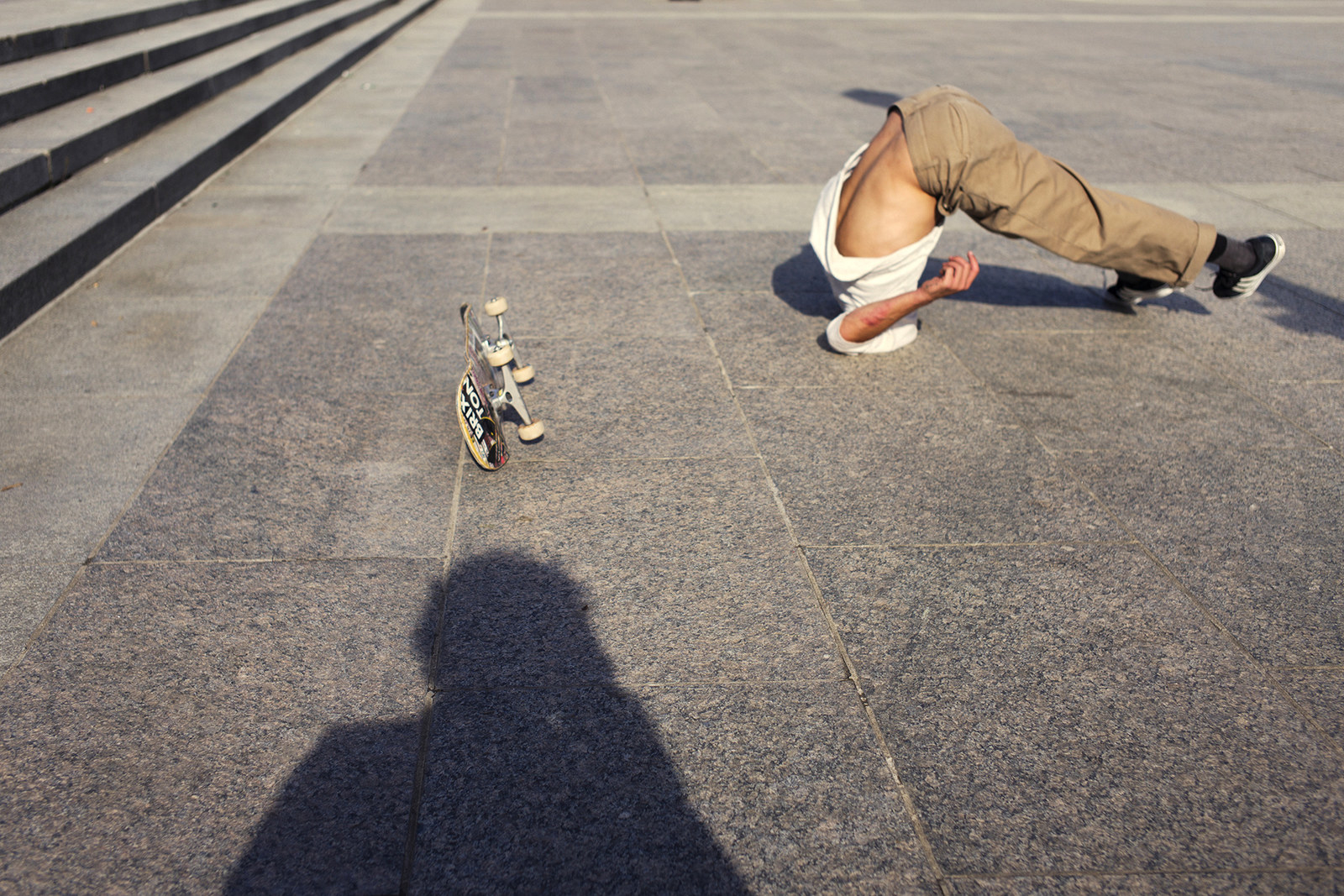 Against the Grain: Skate Culture and the Camera will be traveling to North America in 2019 and Tokyo in 2020. To learn more about the exhibition, visit atg-exhibition.com.