15 Haunting Photos From The Abandoned Ghost Towns Of Sinabung
"What would you take if you had to leave your homes and never come back?"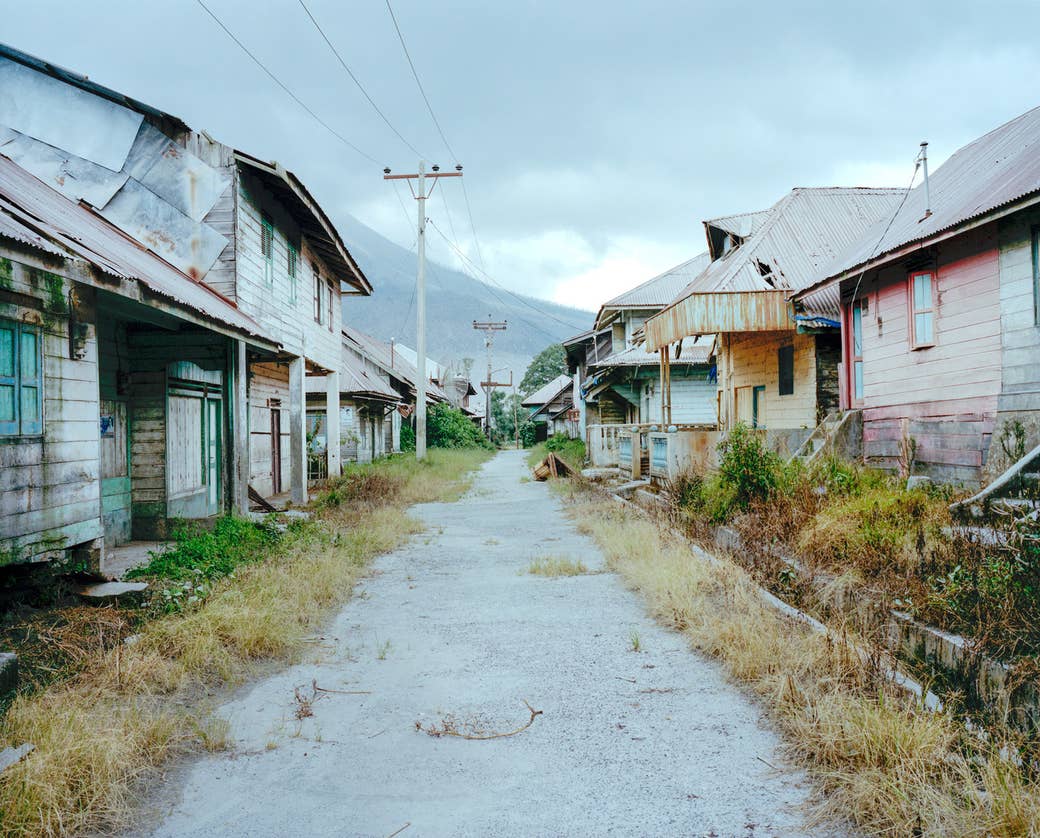 Since 2010, the Mount Sinabung volcano has menaced the Karo district of Sumatra, Indonesia, spewing clouds of toxic gas and lava as high as 13,000 feet into the air. The mountain's unexpected eruptions in 2014 — after sitting dormant for nearly 400 years — resulted in the deaths of 16 locals and forced as many as 31,000 of the neighboring residents to evacuate with little warning.
Andri Tambunan, an Indonesia-based documentary photographer whose work focuses on social and environmental issues, travelled to the region to see the ghost towns of Sinabung for himself and to discover the items that were left behind by a community forced to flee their impending destruction.
Tambunan spoke with BuzzFeed News about events surrounding Mount Sinabung and how his journey to the region began:
Mount Sinabung is one of 120 active volcanoes in Indonesia. The 4.3-mile area around the 8,070-foot volcano was declared by the government to be too dangerous to inhabit. More than 30,000 people living in the surrounding villages had to evacuate and abandon their homes and belongings for safety. Most of the villagers have not returned.

One of the things that I explored in this photo series is the concept of the traces to our existence. While exploring many abandoned homes in these ghost towns, I discovered many personal belongings left behind like photographs, clothes, books, etc., which gave me a glimpse into the lives of the former inhabitants. Also, it begs the question why some things are left behind while the rest are taken. The photo series also focuses on the concept of time and how these ghost towns are both frozen but also weathered by time.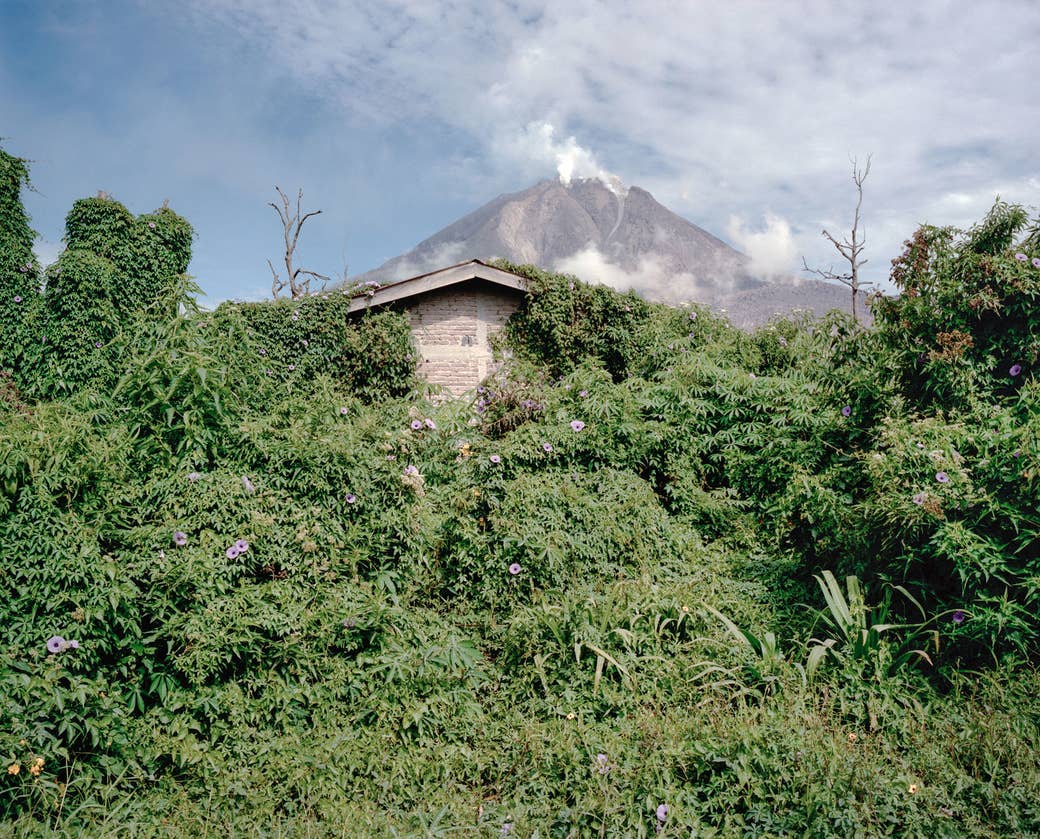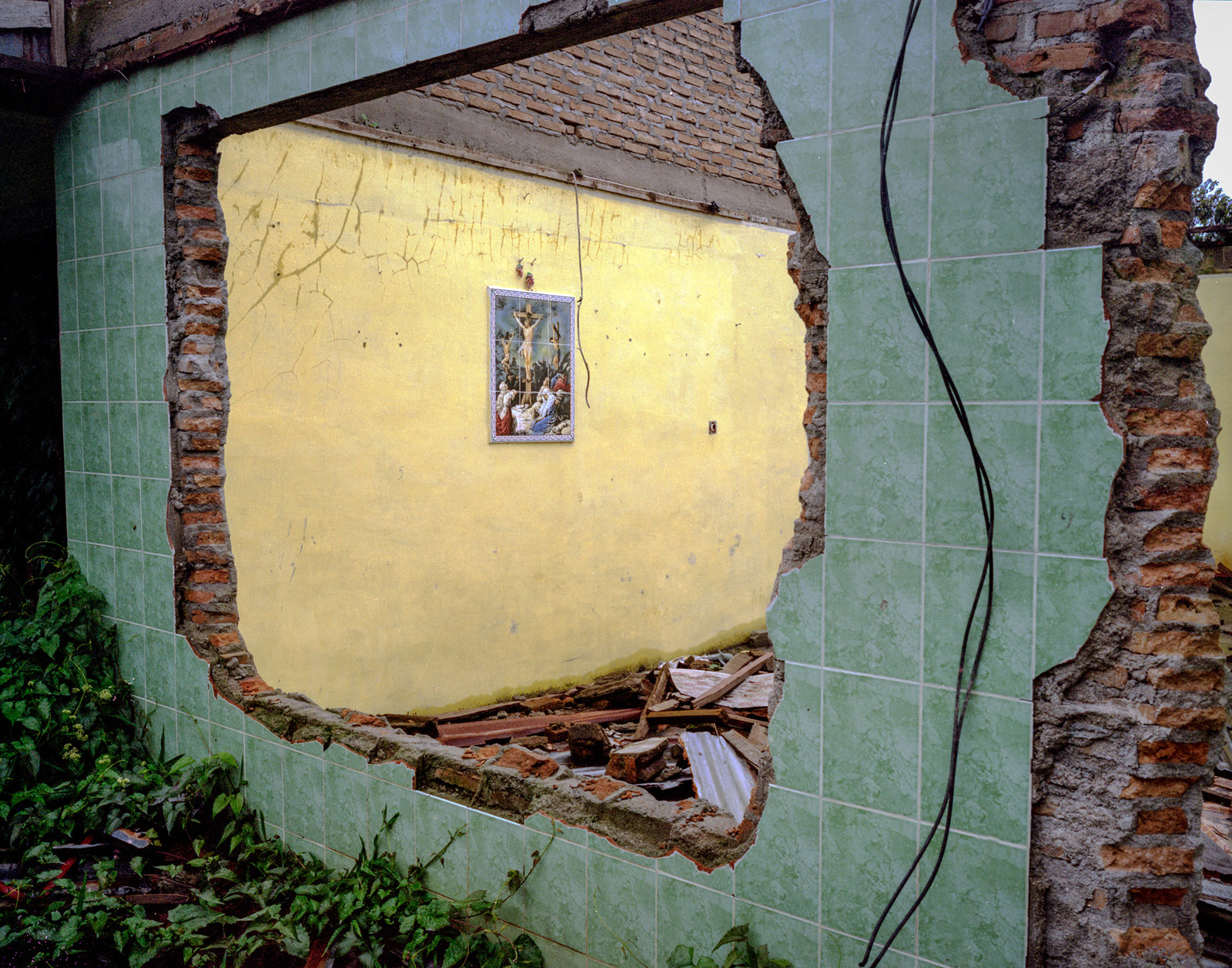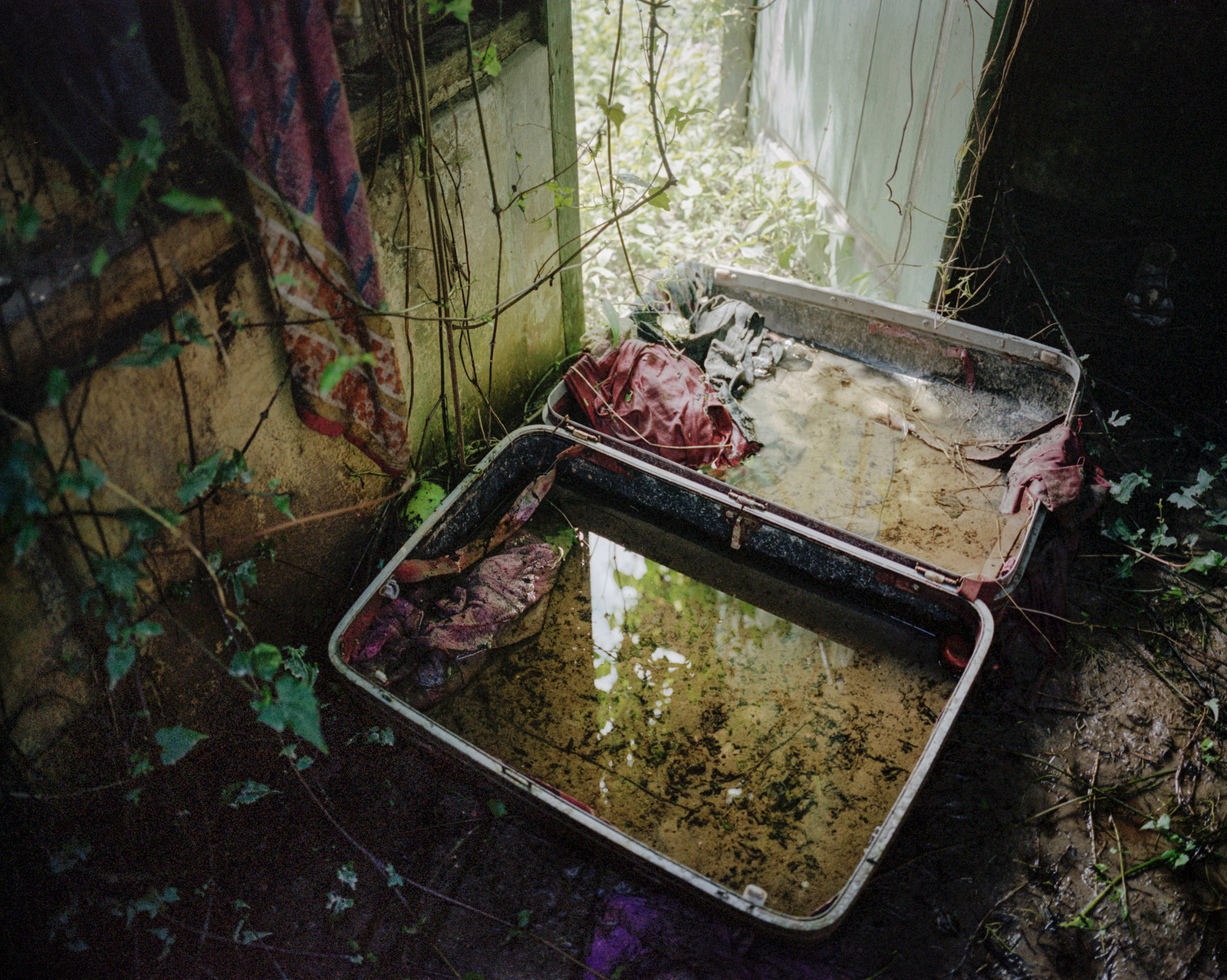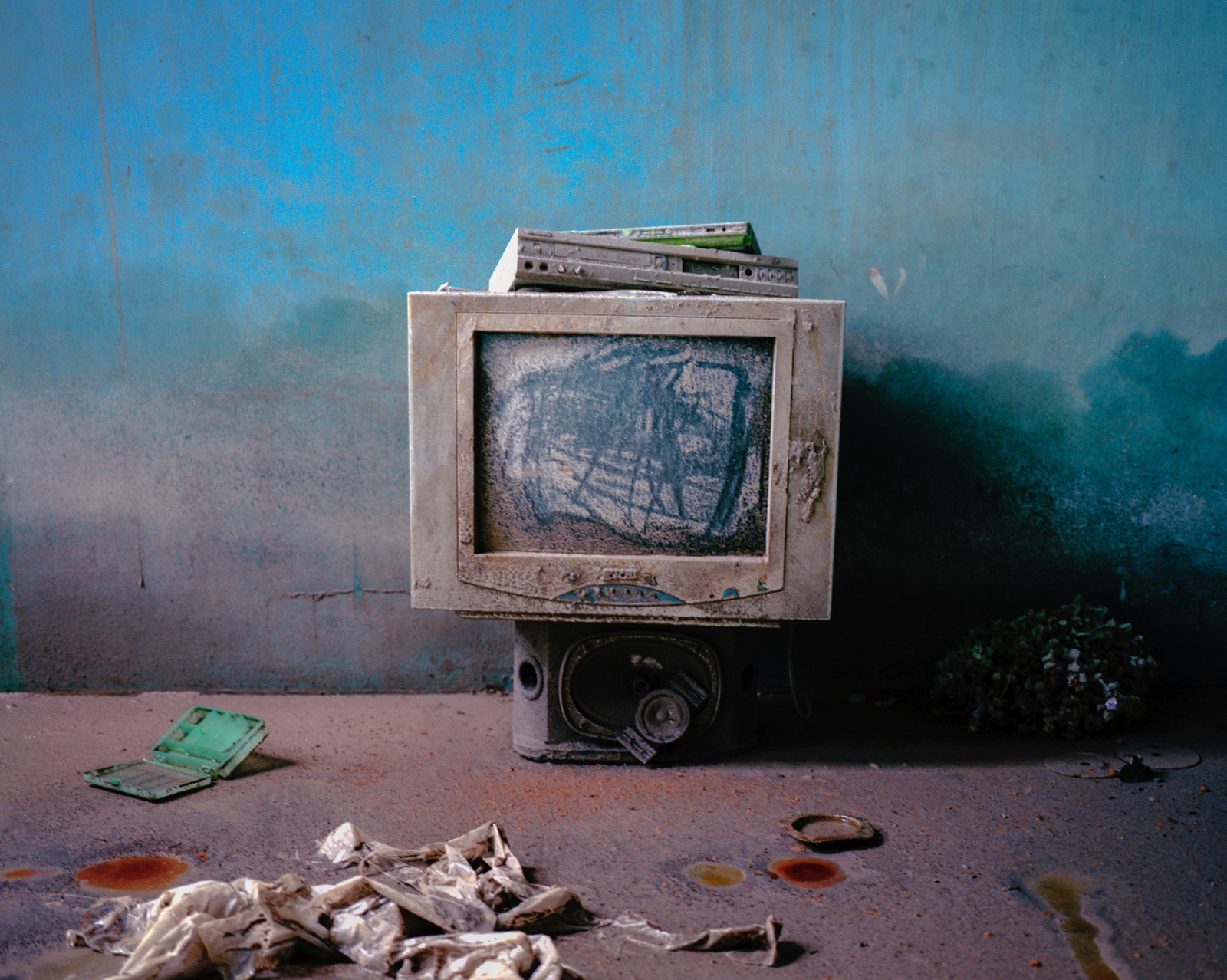 For me, this series begins in a town called Sukanalu. I discovered this town while actually looking for another town called Simacem. As it turns out, Simacem has already been swallowed by the earth from the last eruption of Mount Sinabung.
I was interested in photographing personal possessions that were left behind in the homes of these abandoned towns. However, I discovered that in many occasions nature has reclaimed the remnants of human existence. For example, my favorite image in the whole series is the moss-covered desk, because something that has been abandoned and forgotten has provided the perfect ecosystem for the plant to thrive.
People might perceive my photos in different ways and I do like the fact that it's open to interpretation. But if I could ask those who see my photos a question, it's "What would you take if you had to leave your homes and never come back?"
For my next personal project, this coming August I would like to continue this theme in a different form on how we will be remembered after we are long gone in the contexts of death and memories.