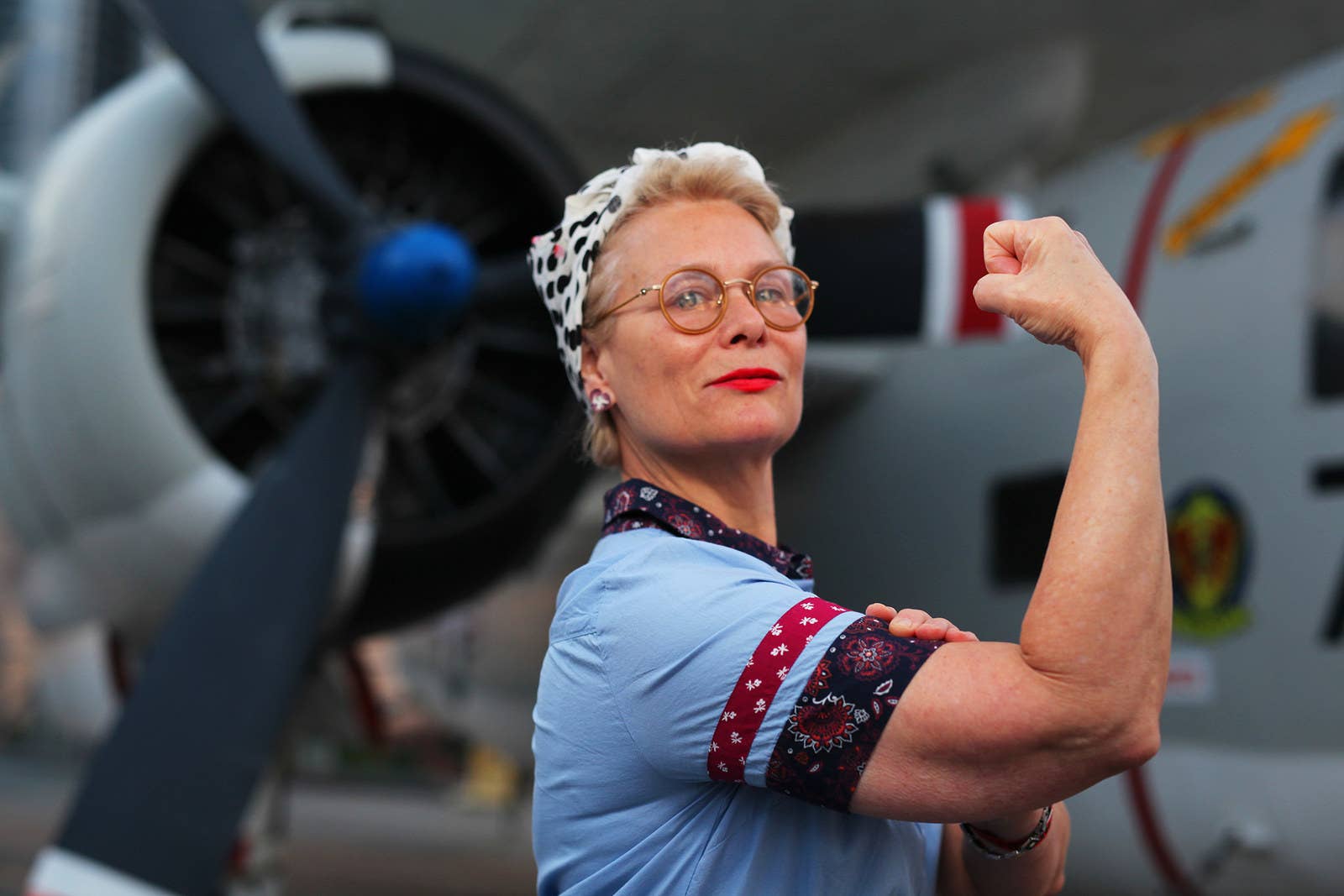 This Memorial Day, photographer B.A. Van Sise traveled for BuzzFeed News to the unique "Battle of the Big Bands" event at the Intrepid Sea, Air & Space Museum in New York City. Featuring the music, fashion, and charm of the World War II era, this one night a year offers guests a chance to step back in time and to be whisked away to the '40s.
Here, B.A. Van Sise captures the fashion and vintage swagger of this special night.
It was a stifling, sweaty Memorial Day weekend in New York City — except on the deck of the USS Intrepid, where it was a cool, refreshing 1947.

Right in the middle of Fleet Week — during which a bevy of military ships arrives in New York harbor, dropping members of the US Coast Guard, Navy, and Marine Corps into Manhattan for some On the Town–style R&R — a yearly tradition has popped up: swing dancing with, and on, the fleet.
Thousands of costumed dancers, most wearing vintage apparel from the 1940s, make their yearly pilgrimage to the 80-year-old museum ship for the annual "Battle of the Big Bands" — in which big bands with charismatic bandleaders in top hats and tails play swing music into the wee small hours.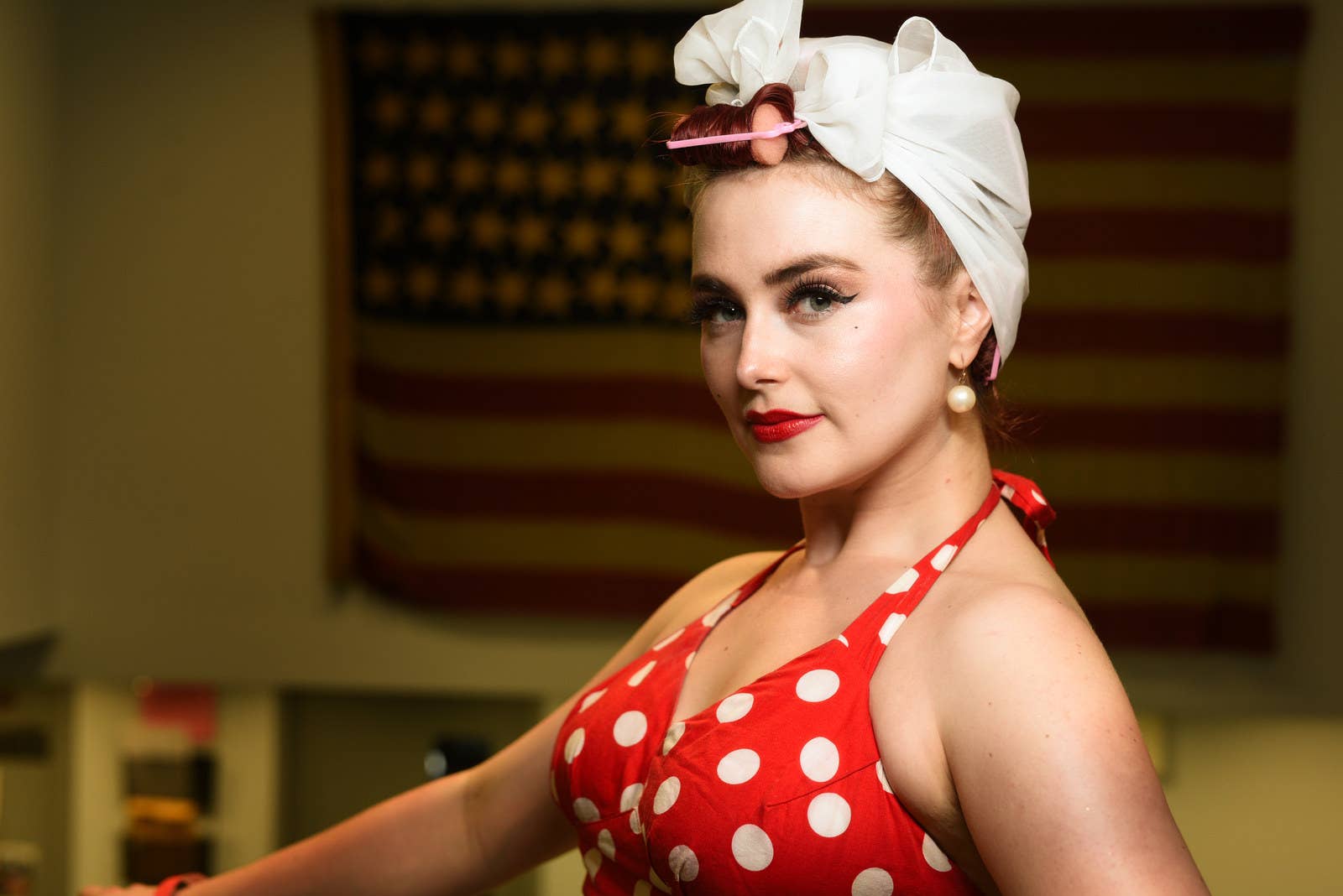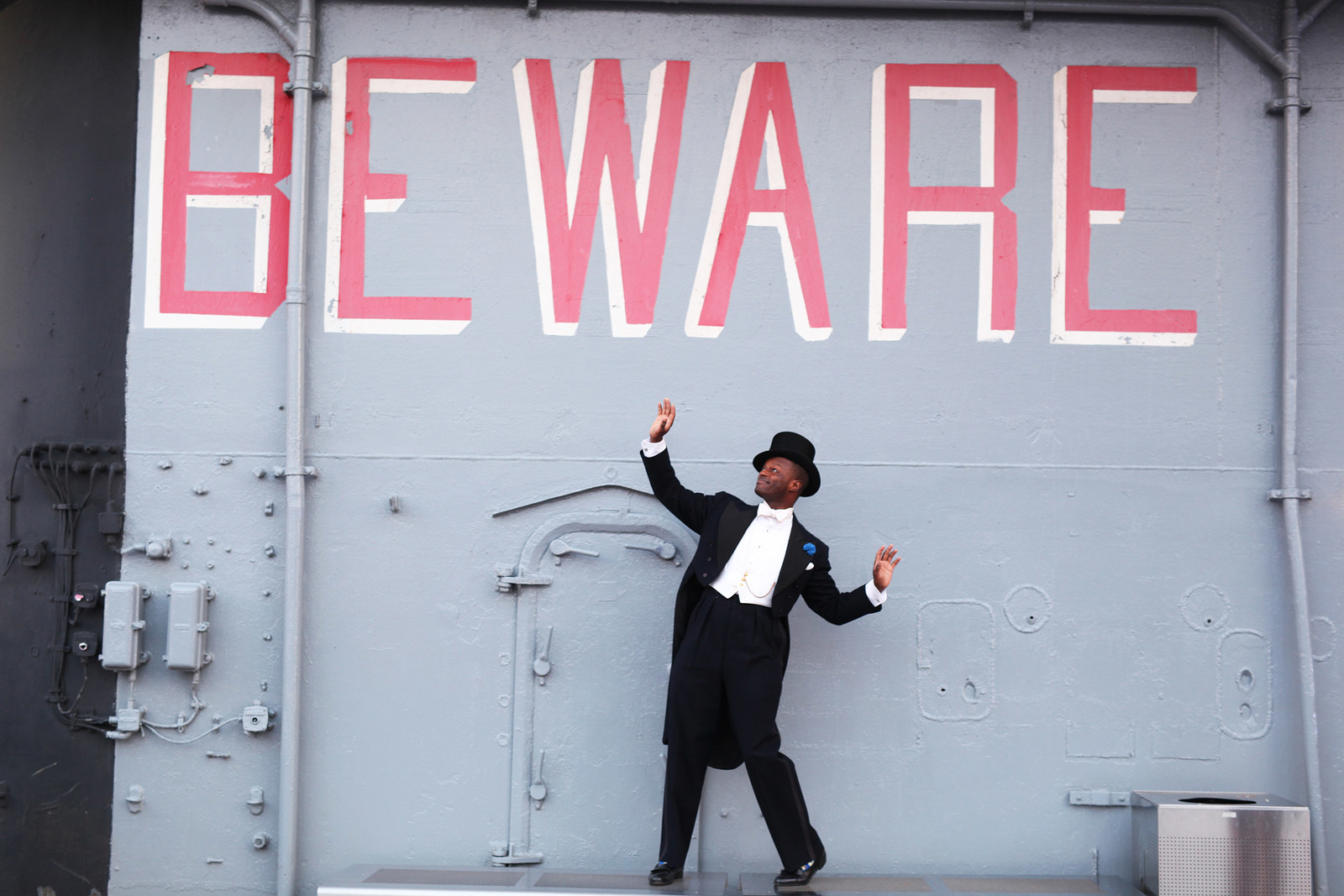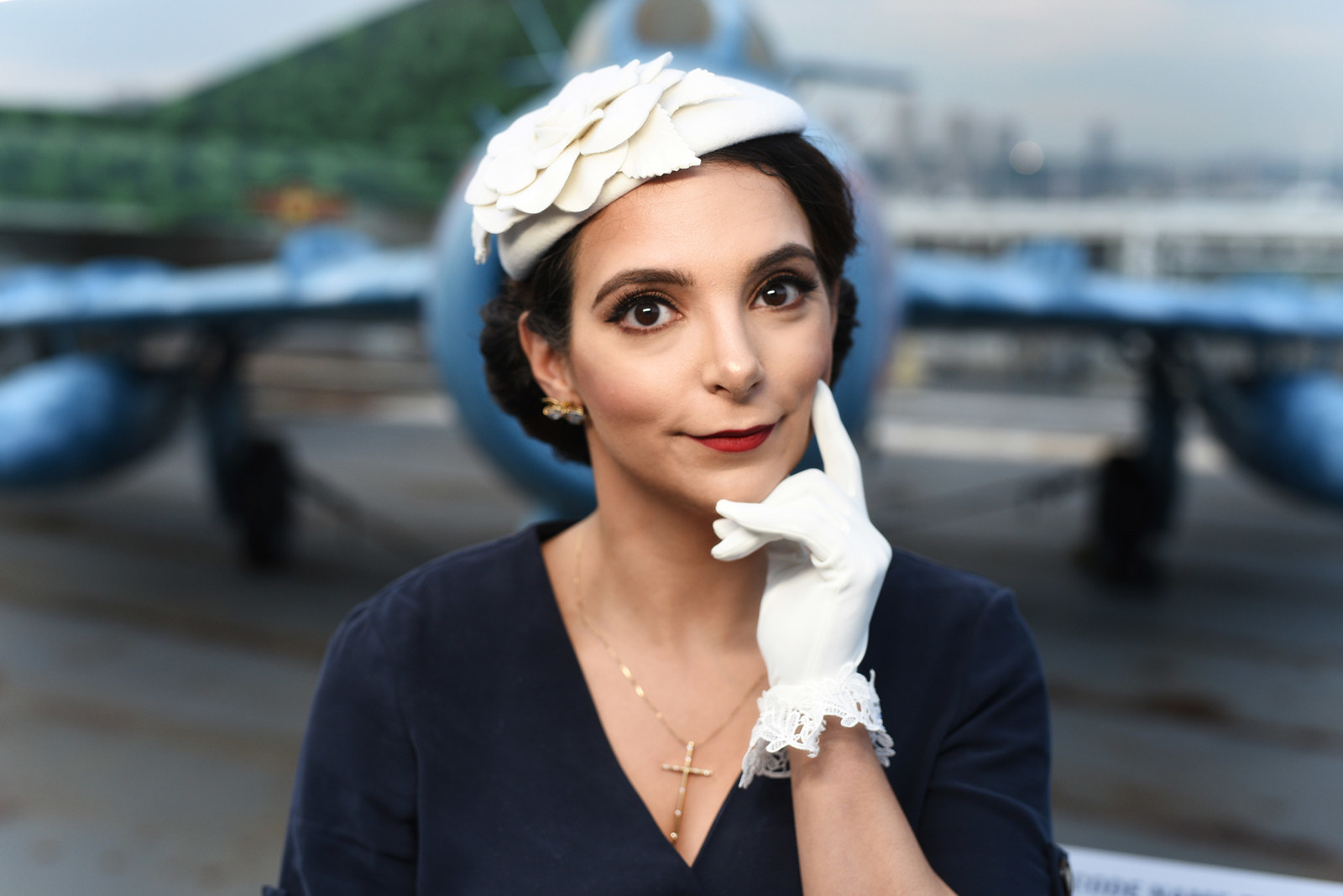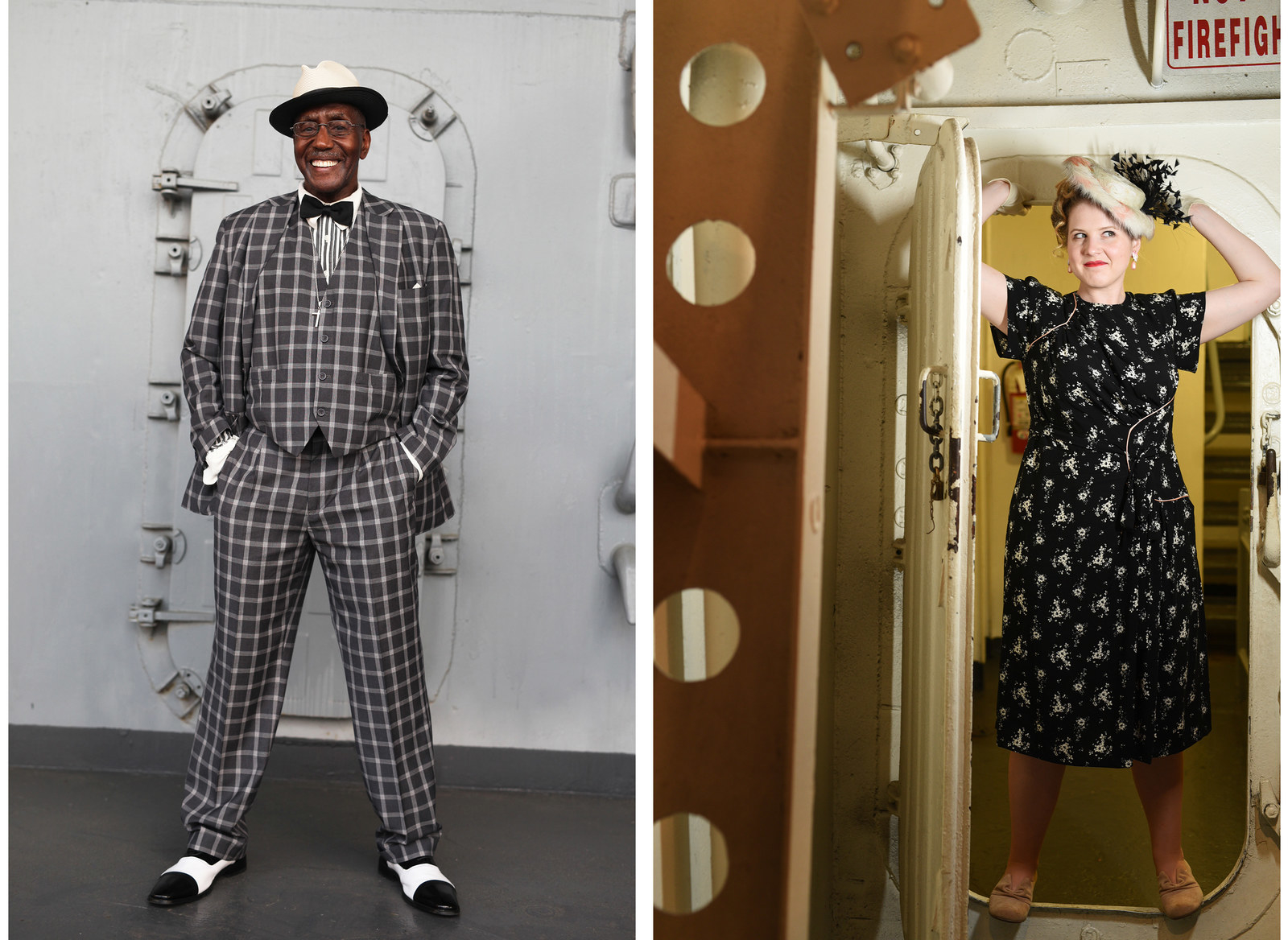 Service members join in on the fun, too, wearing their dress uniforms as they boogie with ladies in victory curls and gentlemen in the loudest pinstripe suits one might ever see.
"I started swing dancing 16 years ago and there's nothing like this," said Master Sgt. Jesse Stanley while standing on the ship's flight deck. "It's just great to come out here — all the dancers look great, and it's such an opportunity to dance and interact with other service members."
His dance partner, Skye Bronfenbrenner, wipes a speck of dust off his service uniform, and adds with a wink, "and he looks pretty great, too."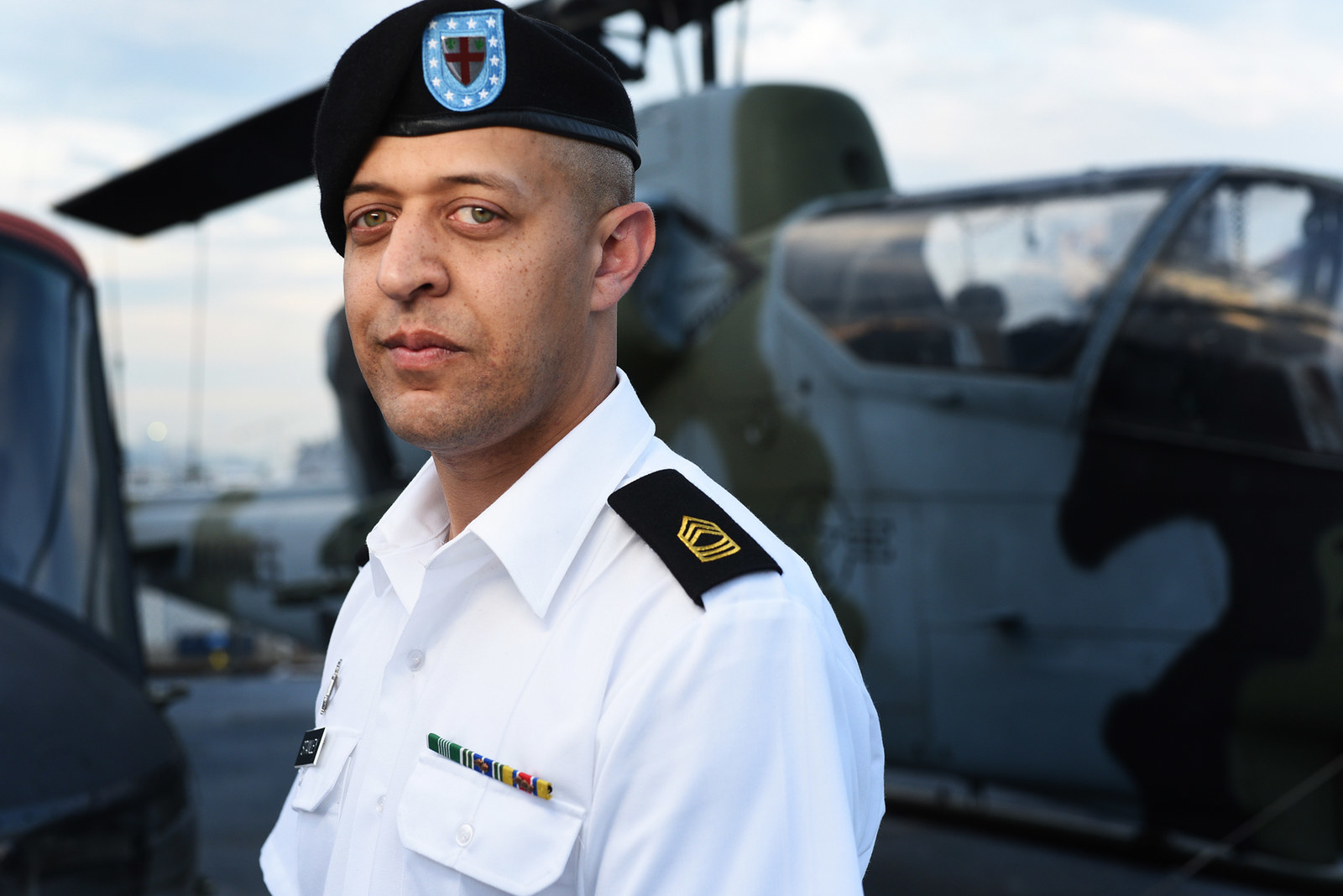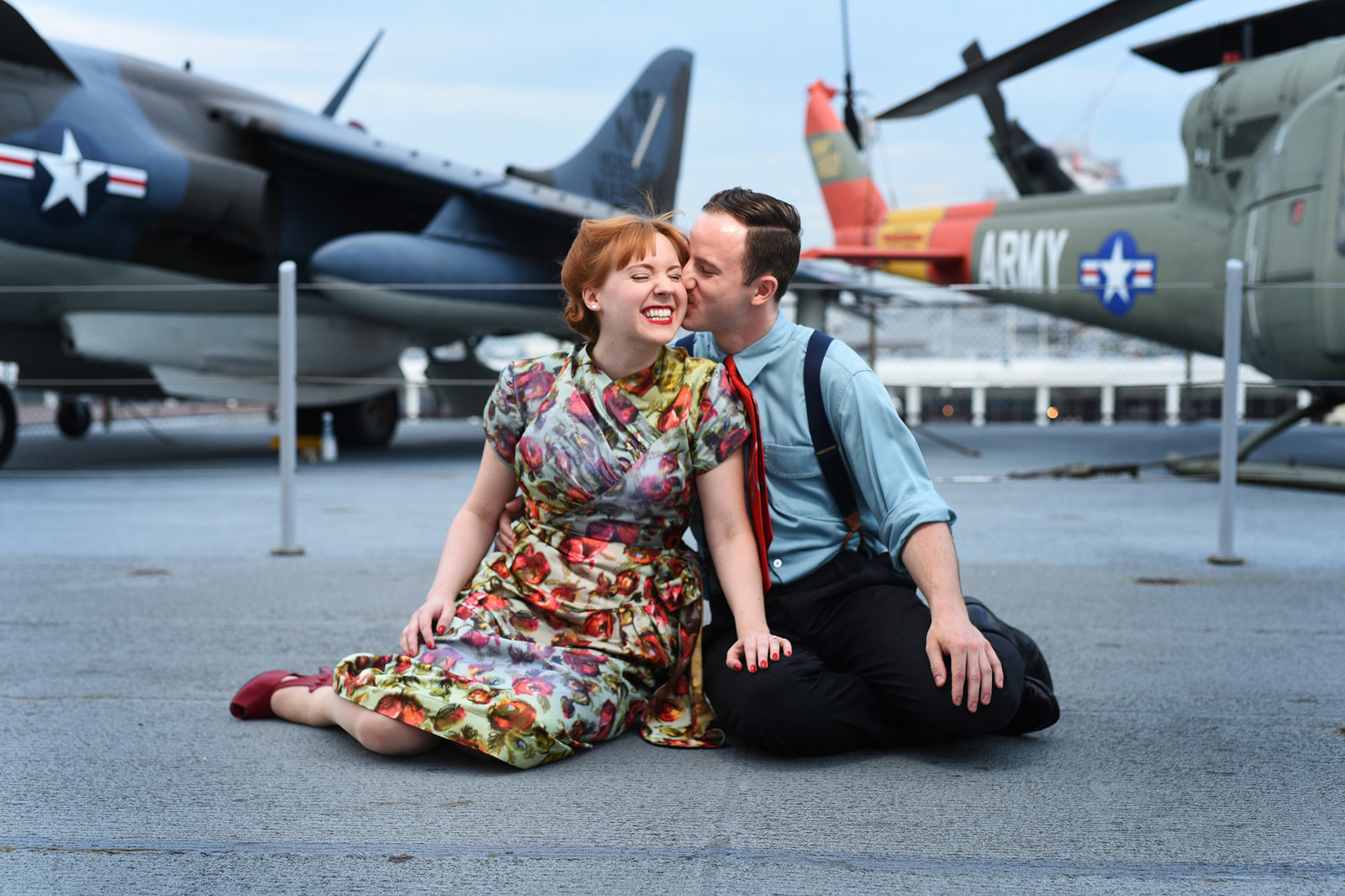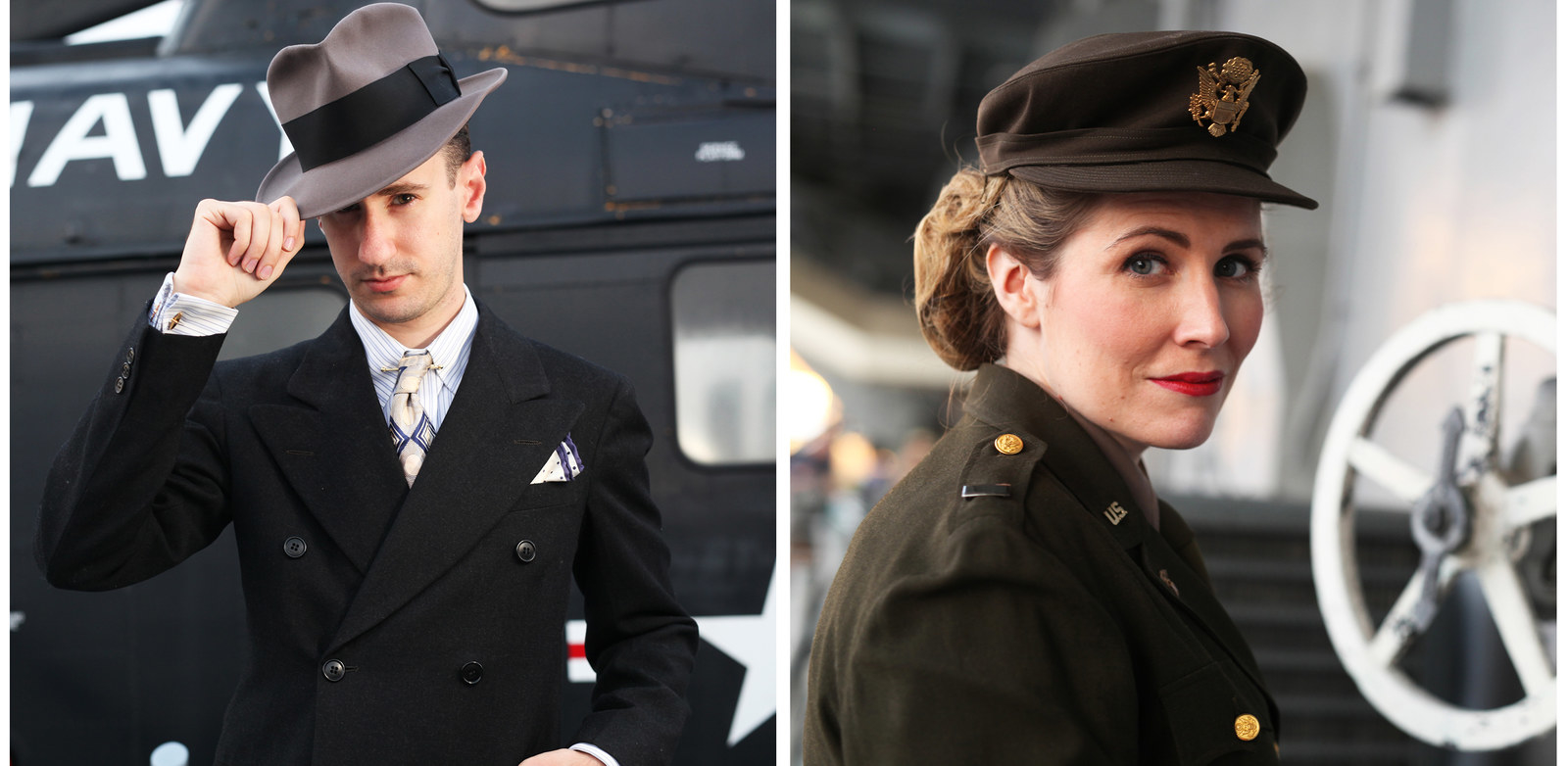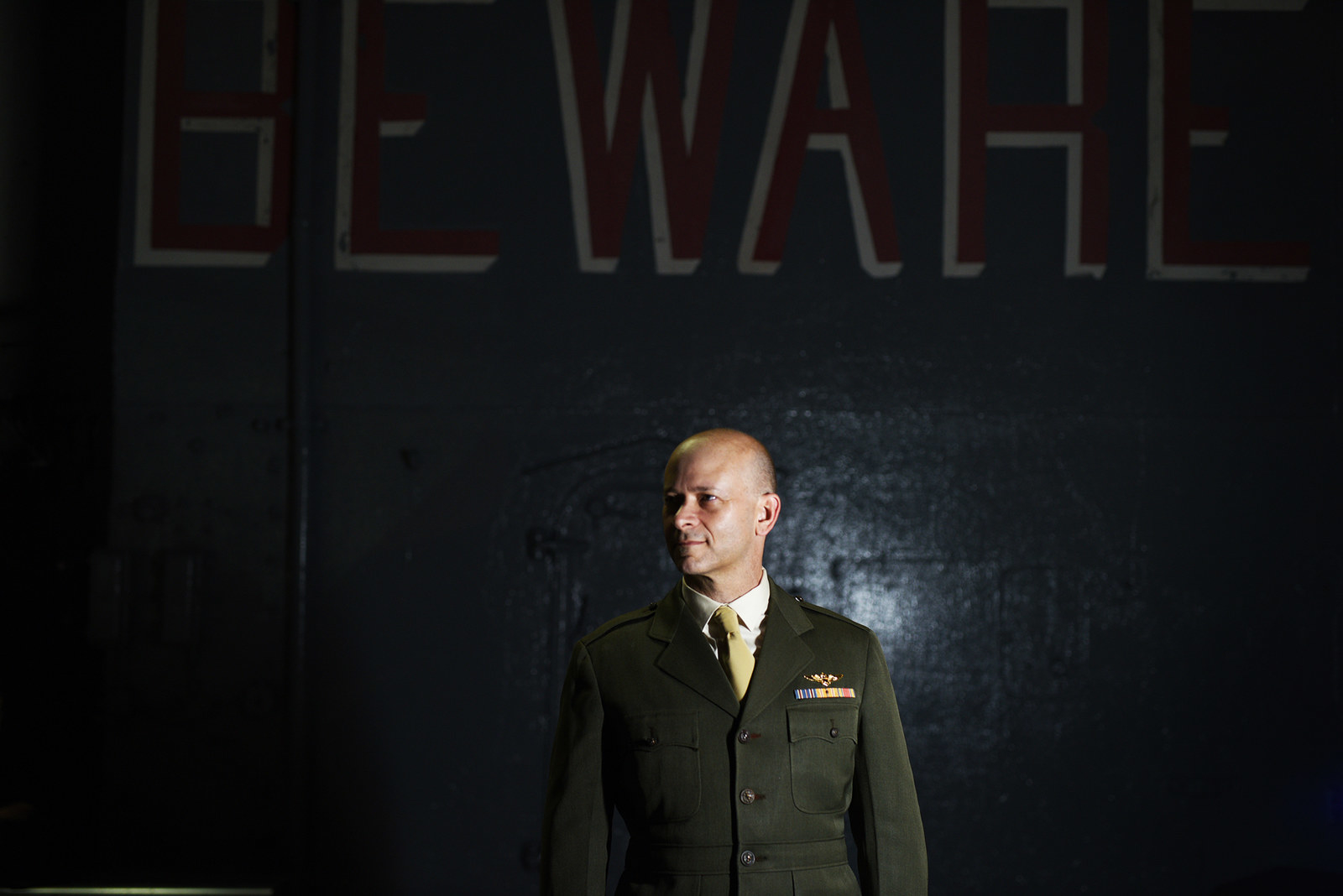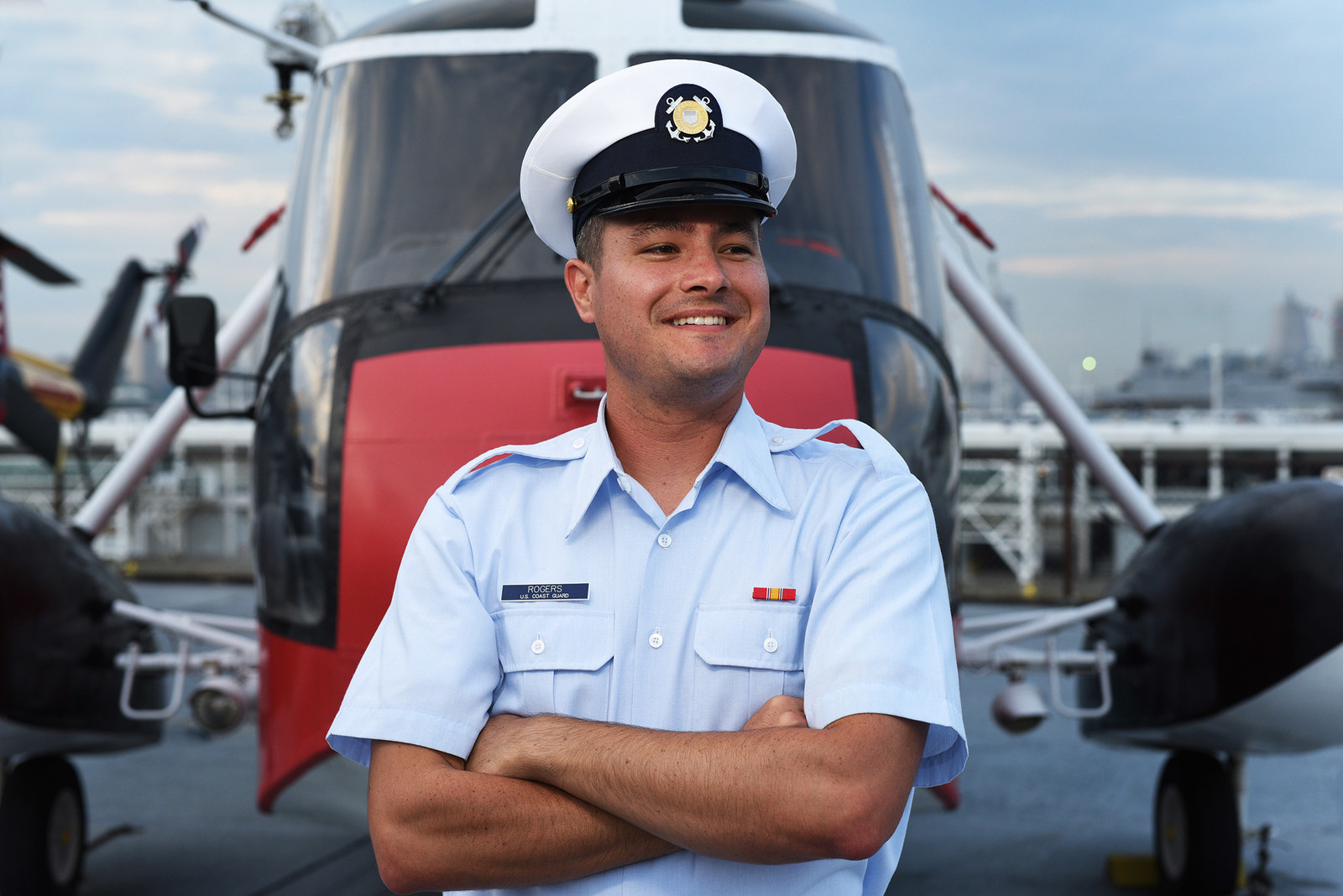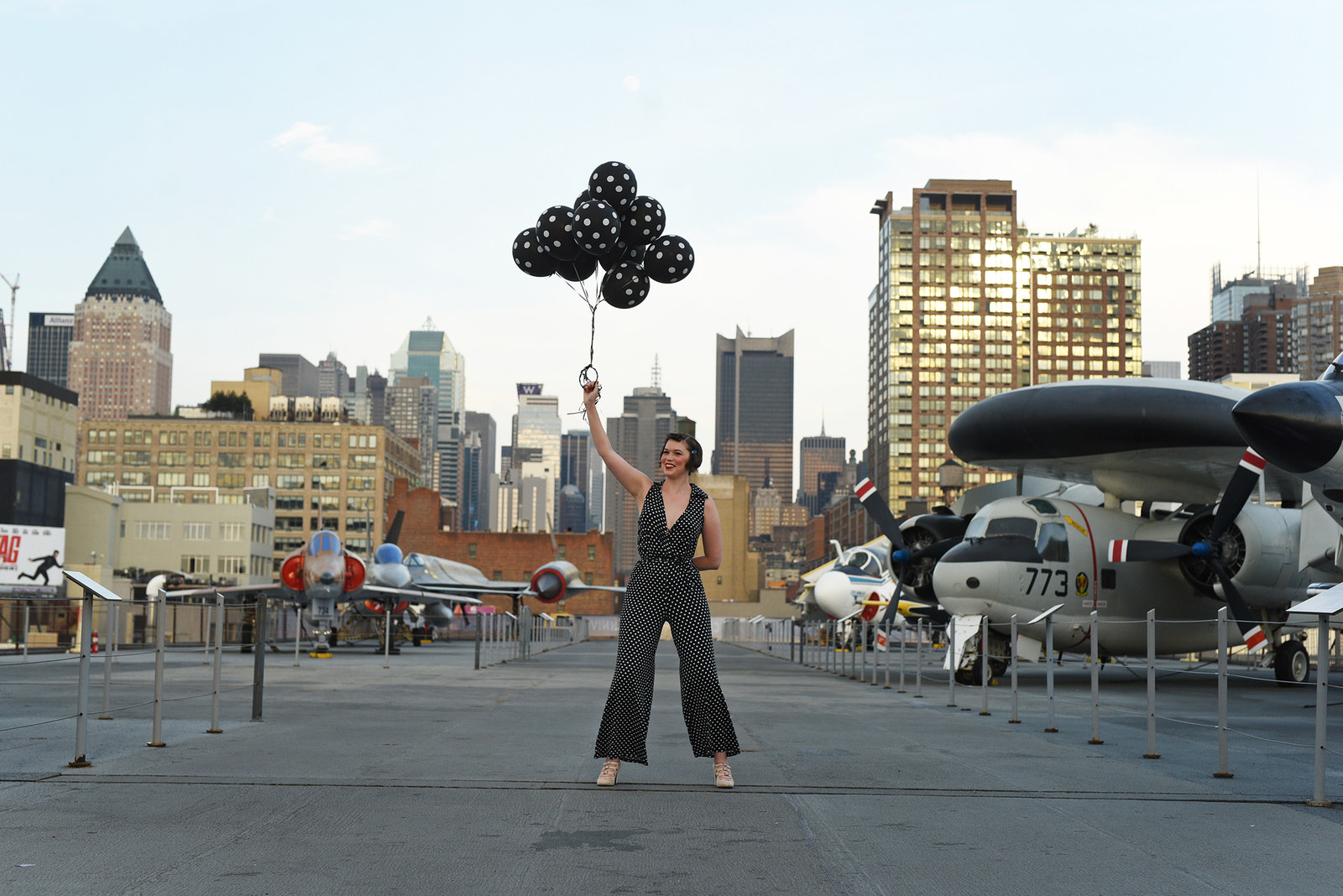 To learn more about the "Battle of the Big Bands" at the Intrepid Sea, Air & Space Museum, visit intrepidmuseum.org.