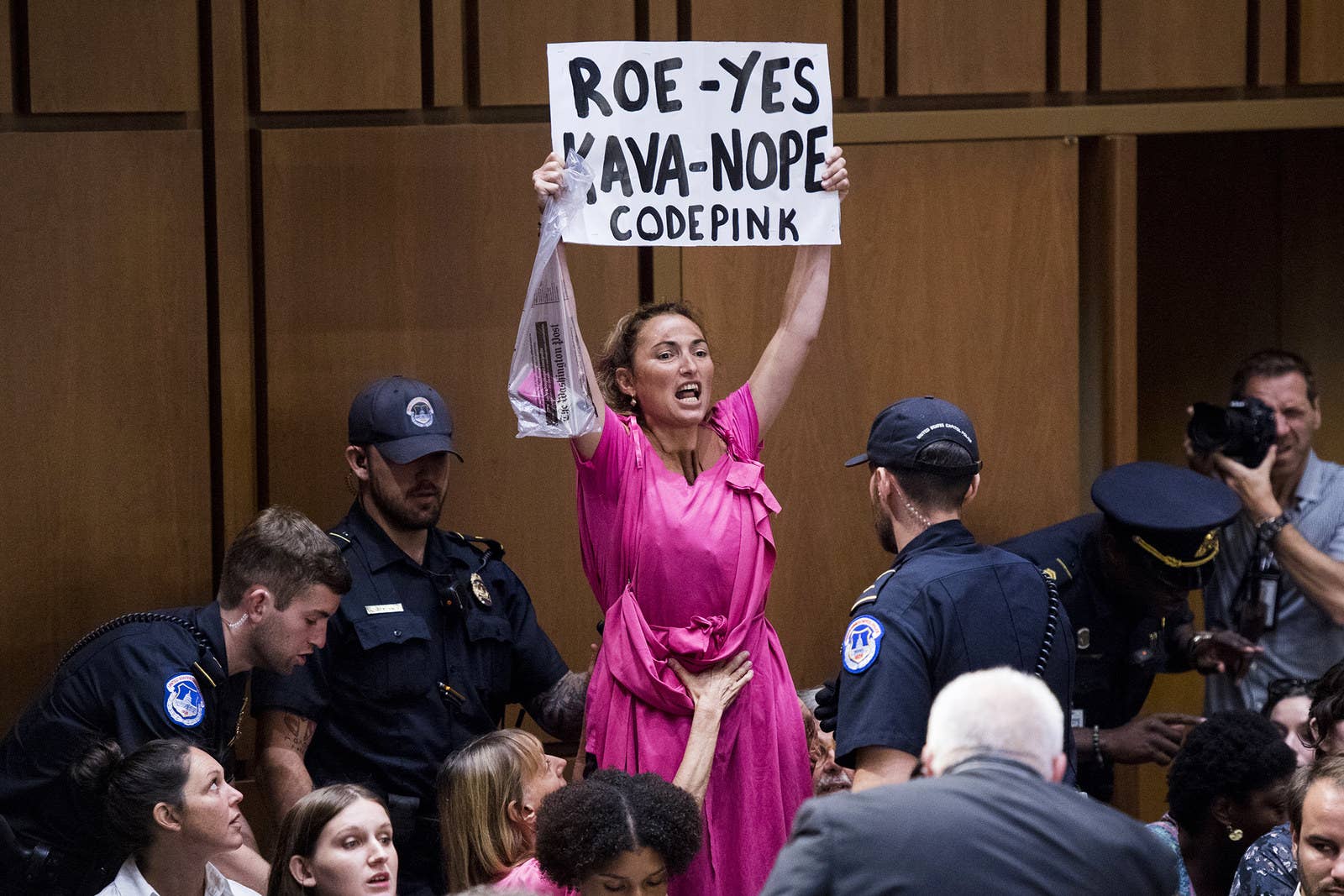 The confirmation hearings for Supreme Court nominee Judge Brett Kavanaugh began on Tuesday amid turmoil as Democratic senators attempted to delay the proceedings due to a last-minute production of some 42,000 pages of documents related to his work under the George W. Bush administration.
Adding to the disorder, by the second day of hearings, 73 people had been arrested during the proceedings for protesting in favor of everything from abortion rights to civil liberties and other issues. According to police, 66 of them were removed from the hearing room and charged with disorderly conduct, while an additional seven were arrested nearby and charged with "unlawful demonstration activities." Each charge is a misdemeanor and carries a maximum sentence of 90 days in prison.
These pictures capture the dramatic moments when the protests erupted.