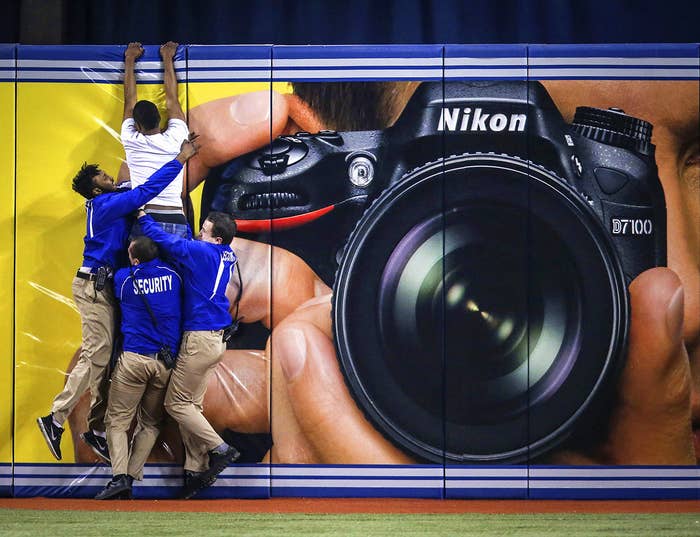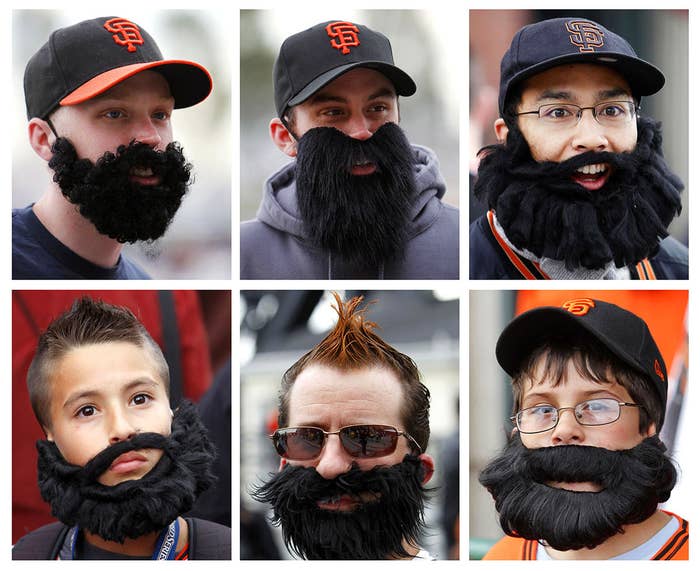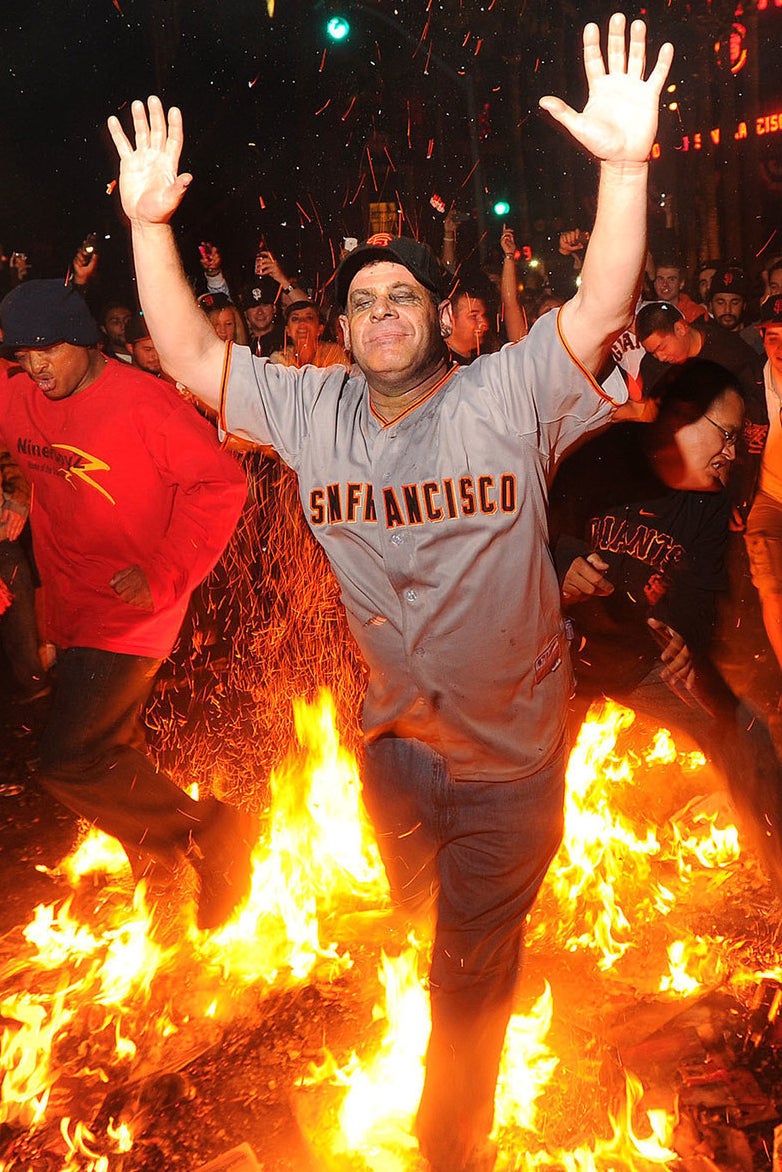 Left: Giants fans jump through a bonfire outside AT&T Park in San Francisco after the Giants won the World Series on Nov. 1, 2010. Right: A pregnant fan of the Chicago White Sox shows off her painted belly during a home game against the Pittsburgh Pirates at Cellular Field on June 17, 2015.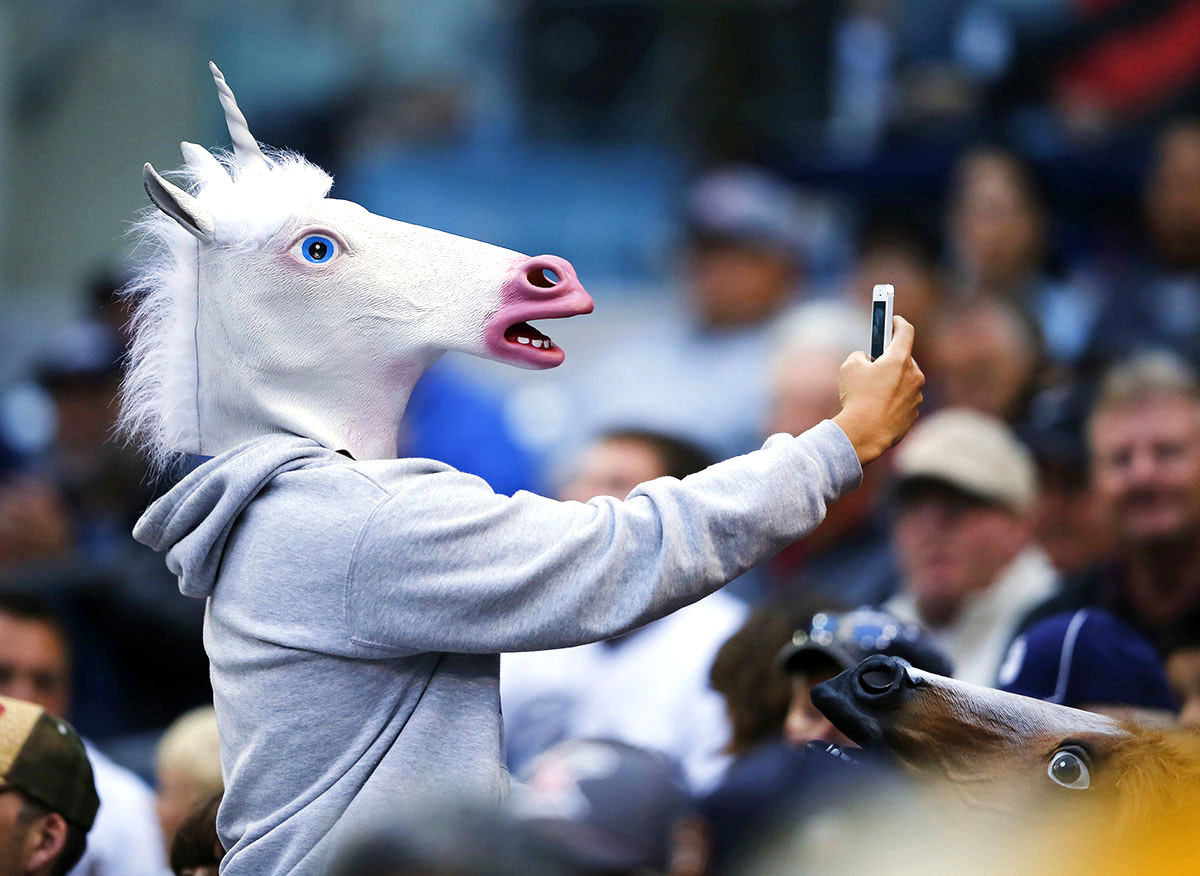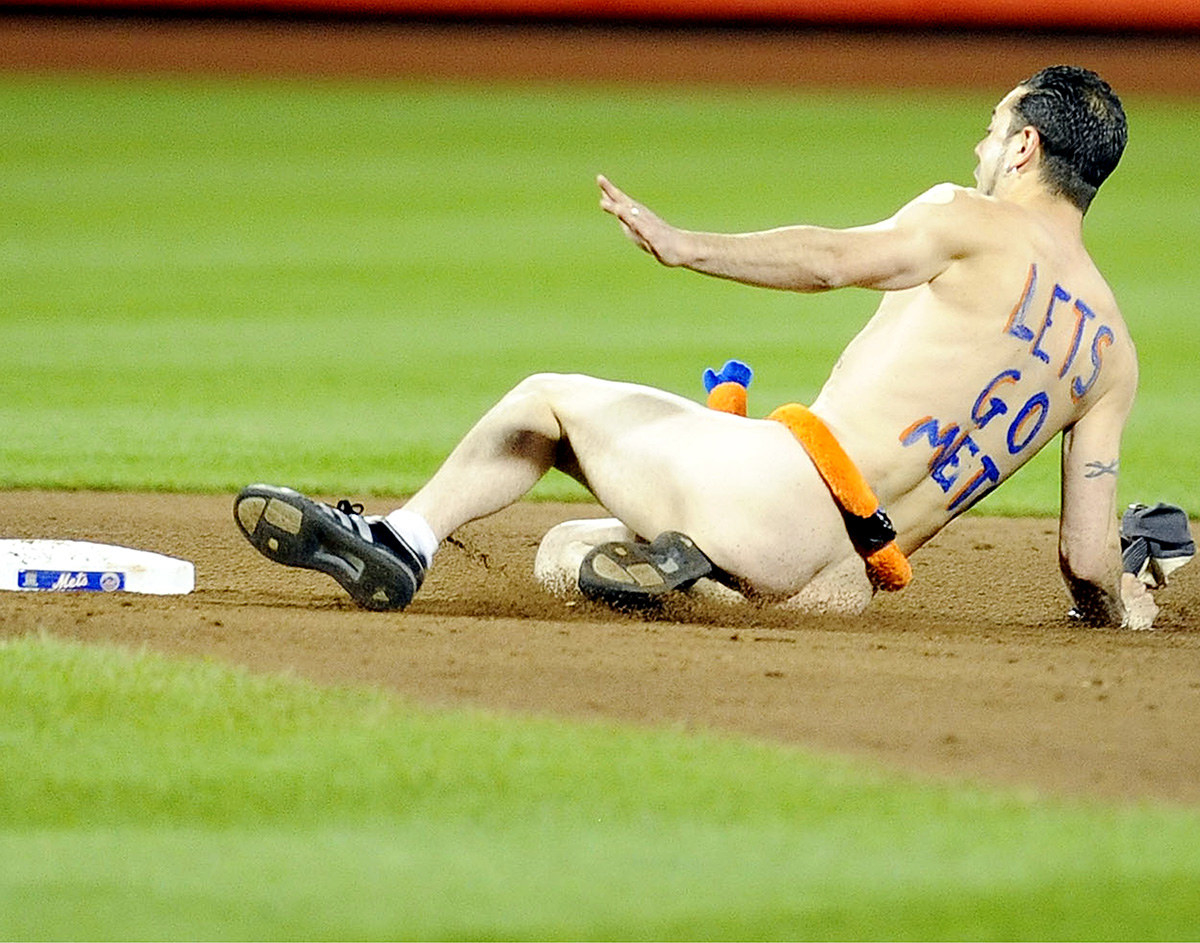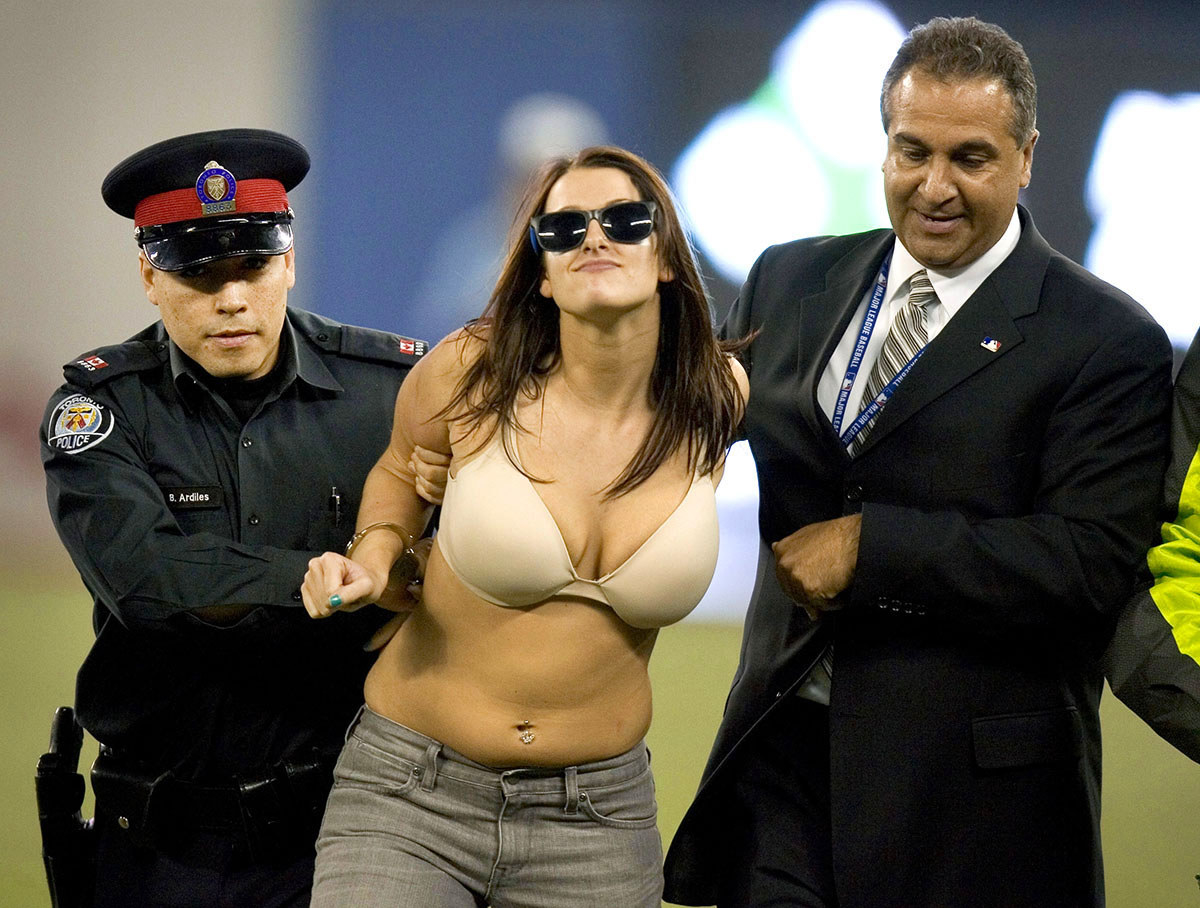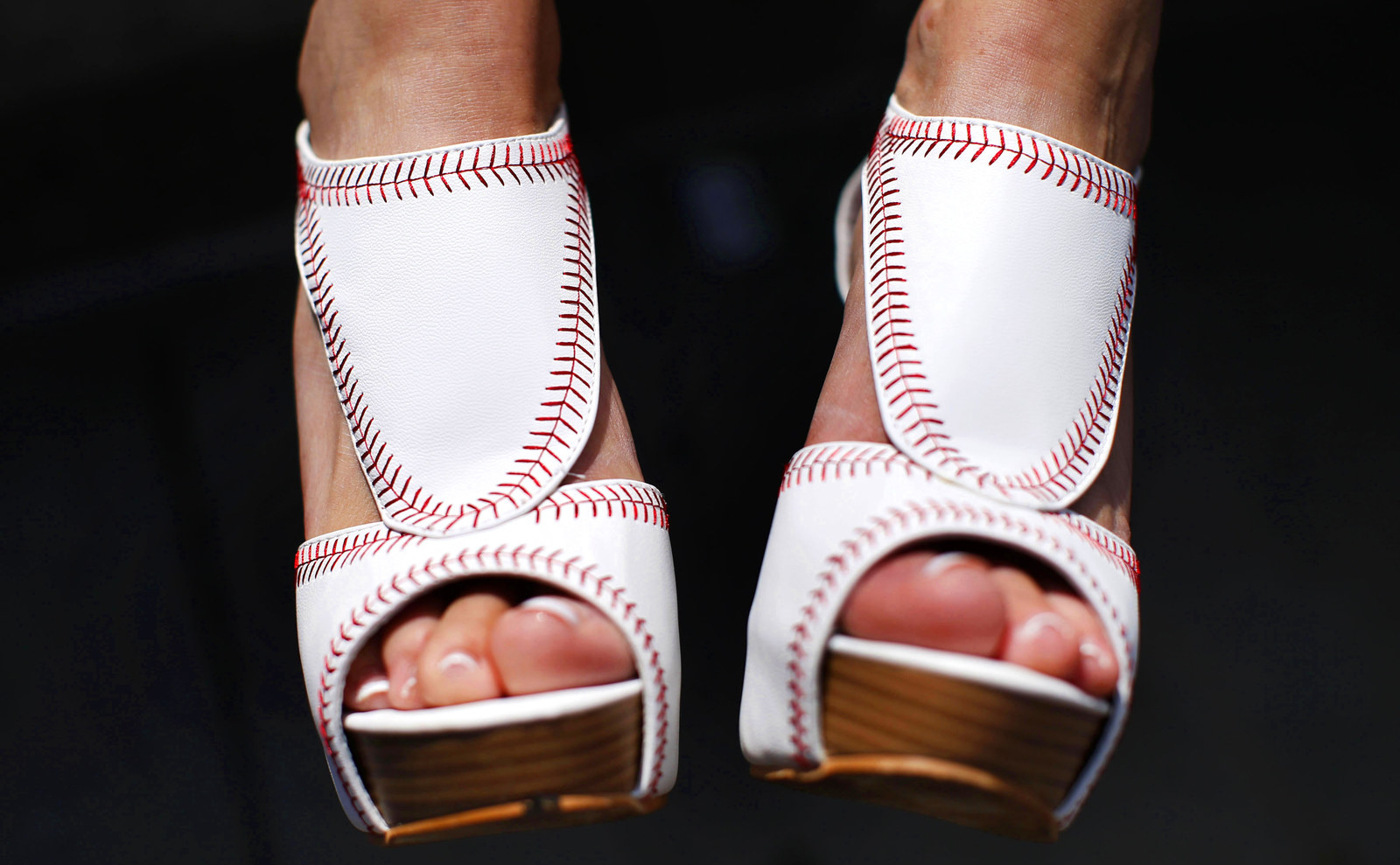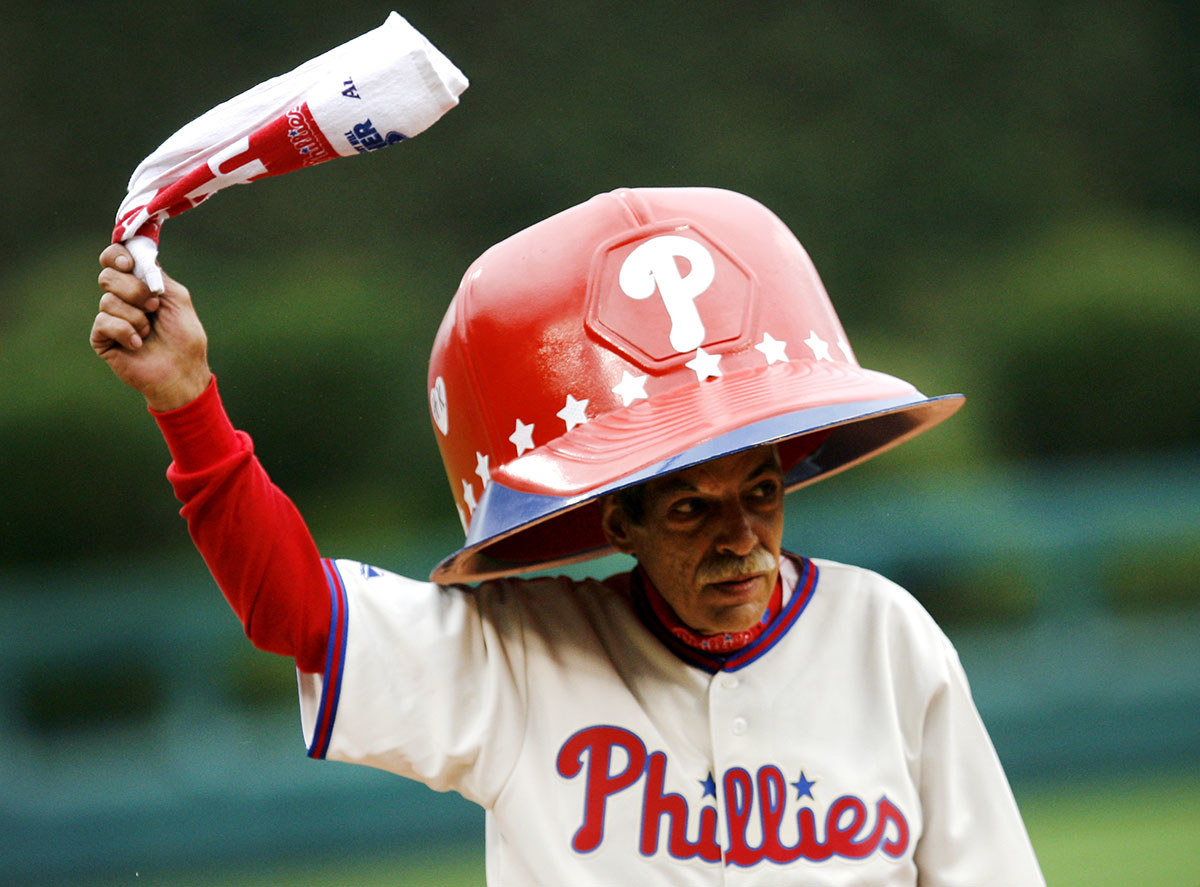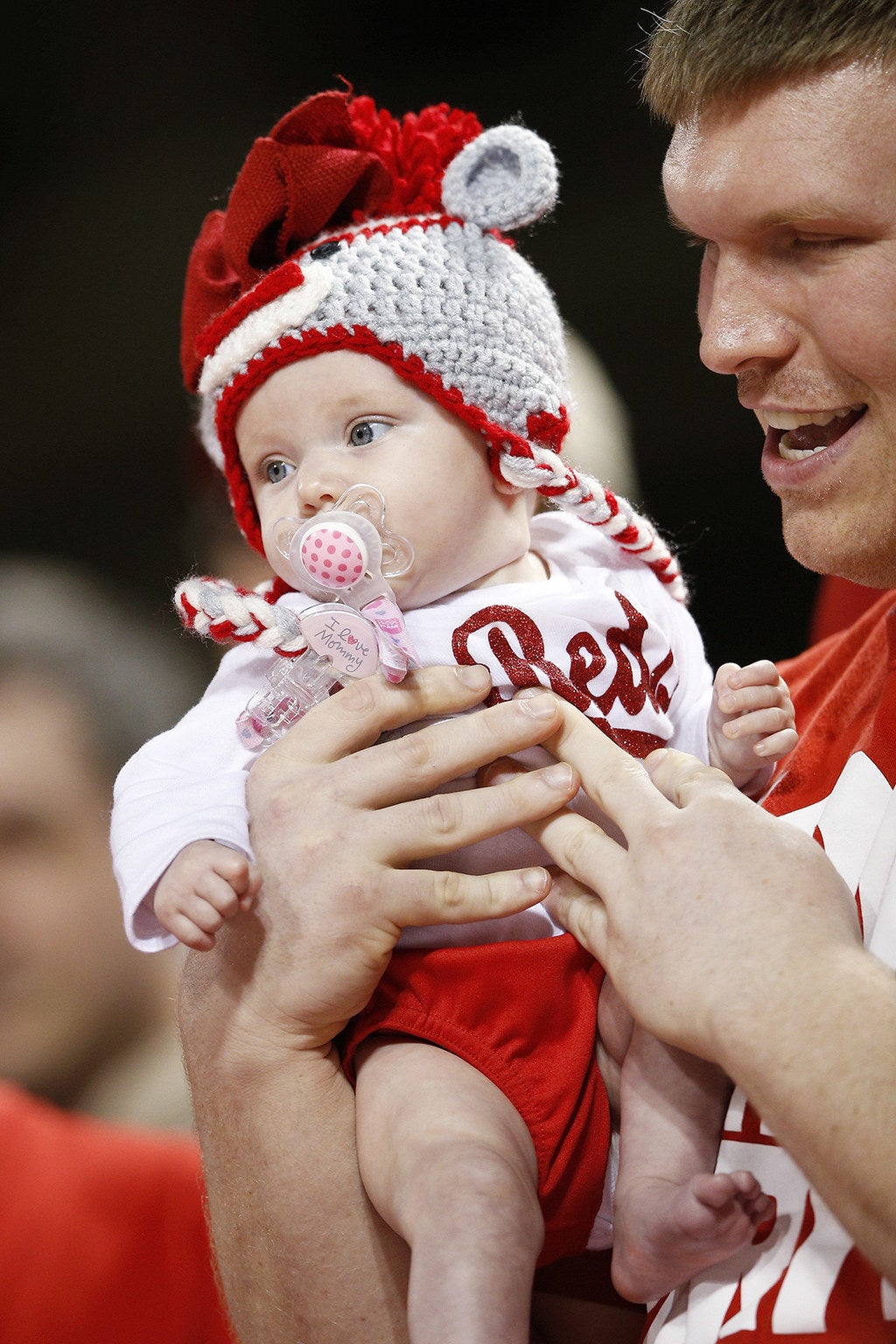 Left: A Cincinnati Reds fan holds his baby during a home game against the Detroit Tigers at Great American Ball Park on Aug. 24, 2015. Right: A fan cheers before the start of Game 2 of the World Series between the Phillies and the Rays in St. Petersburg, Florida, on Oct. 23, 2008.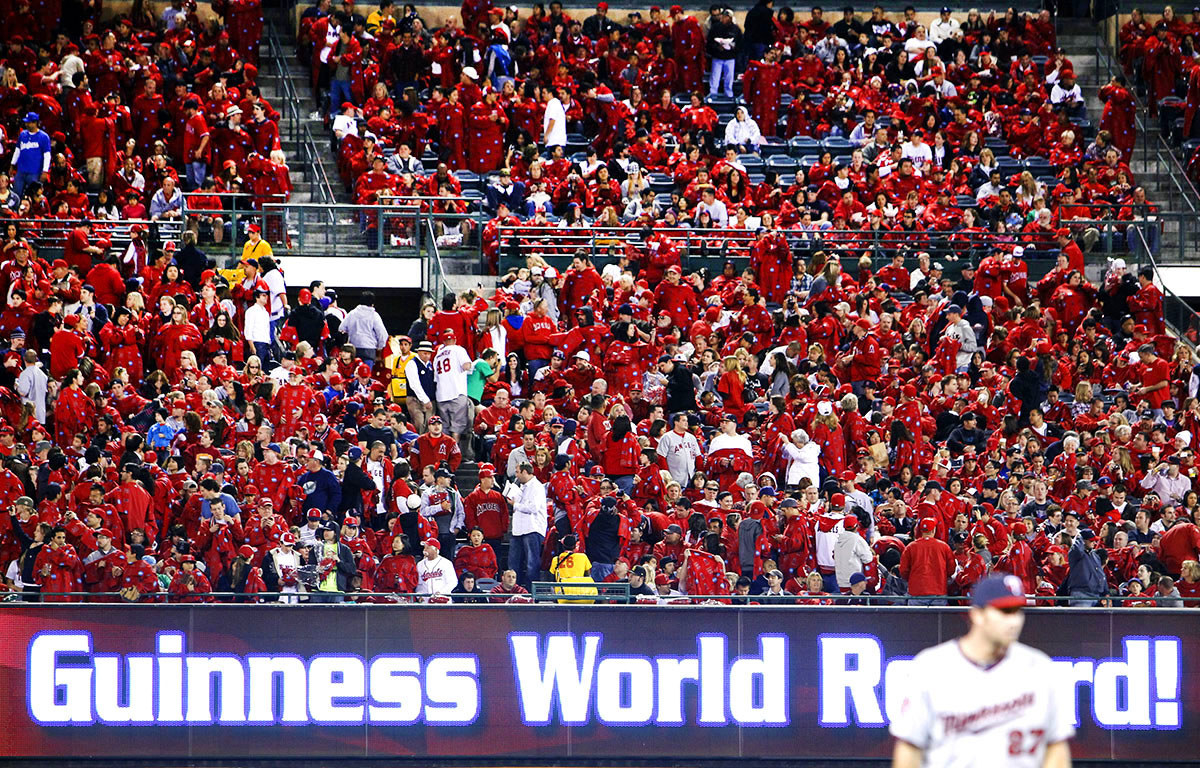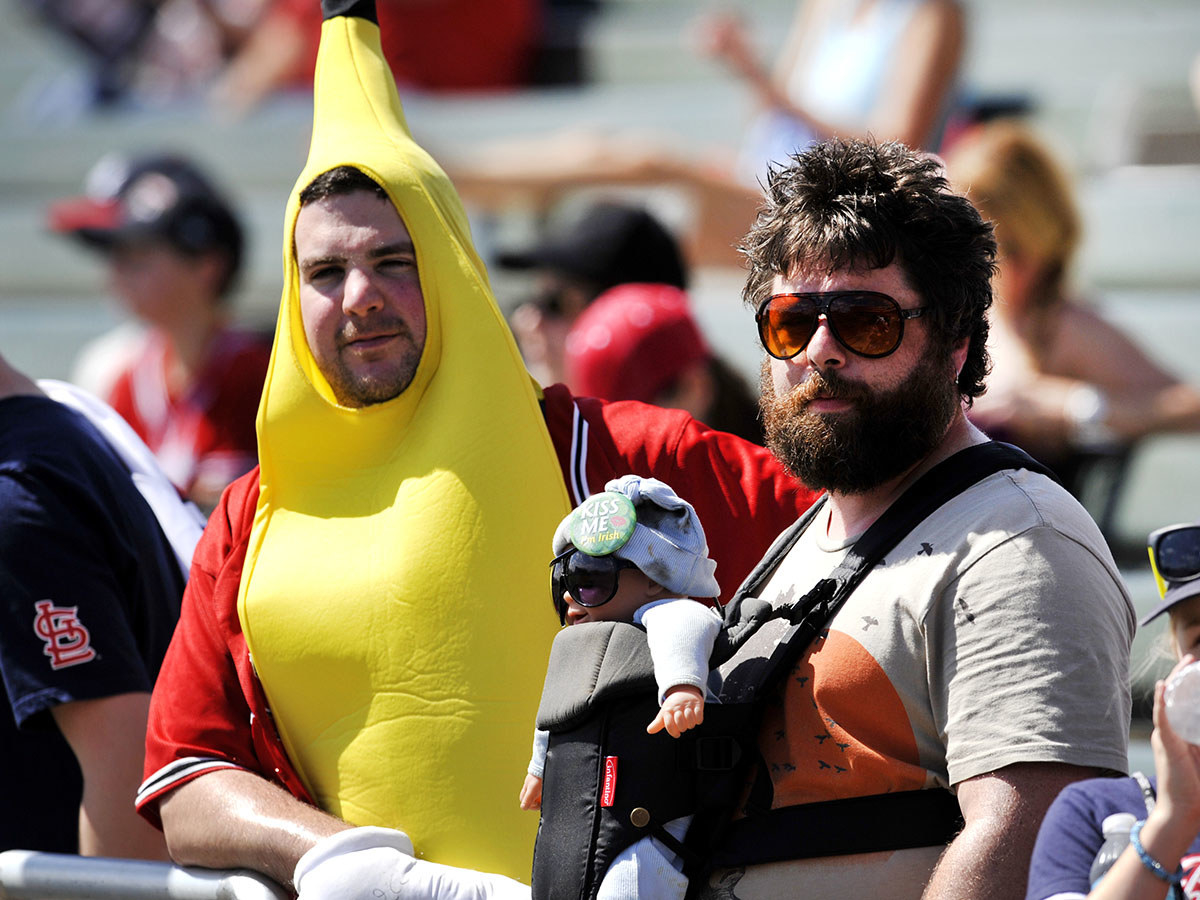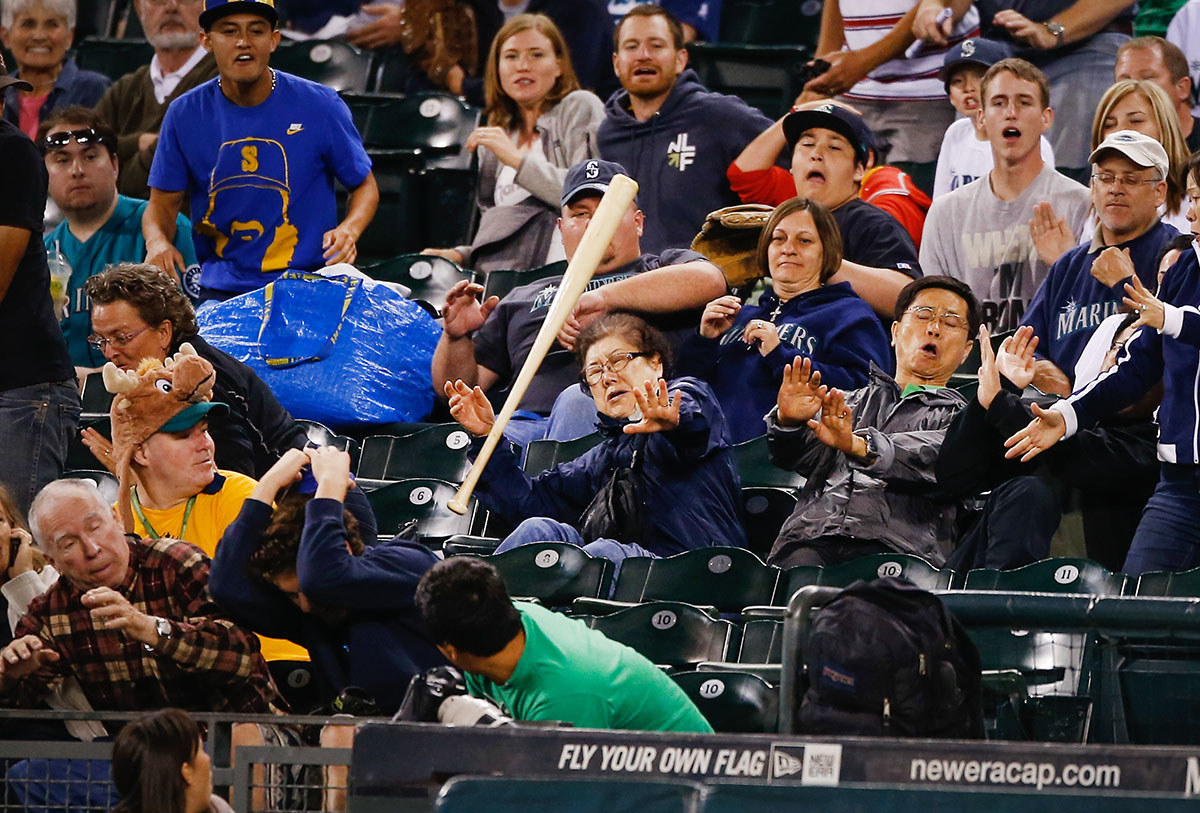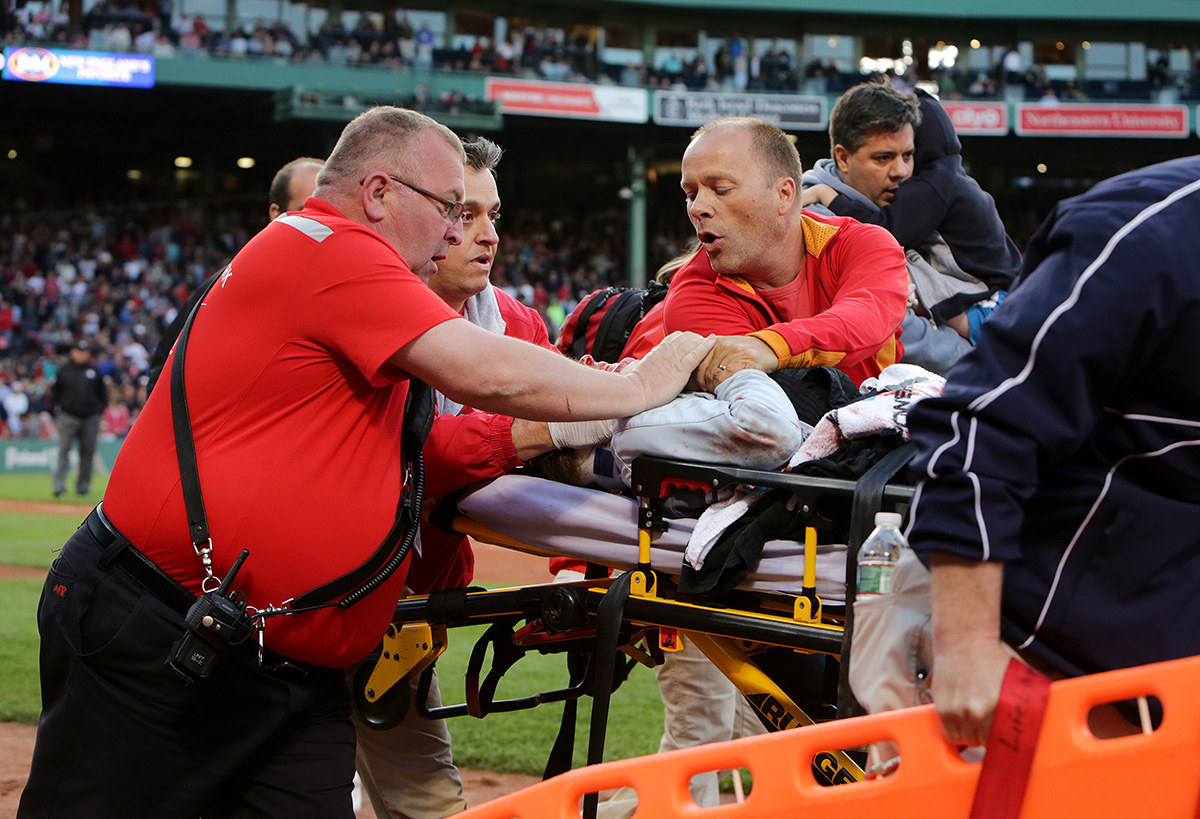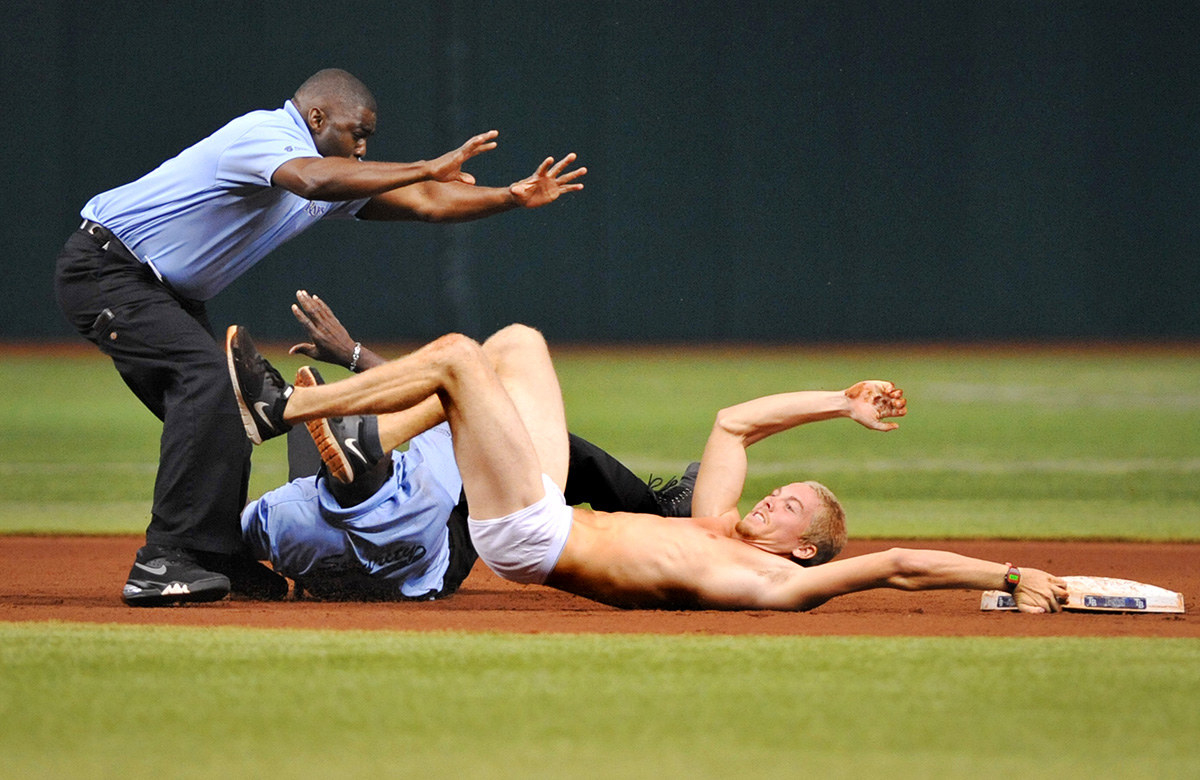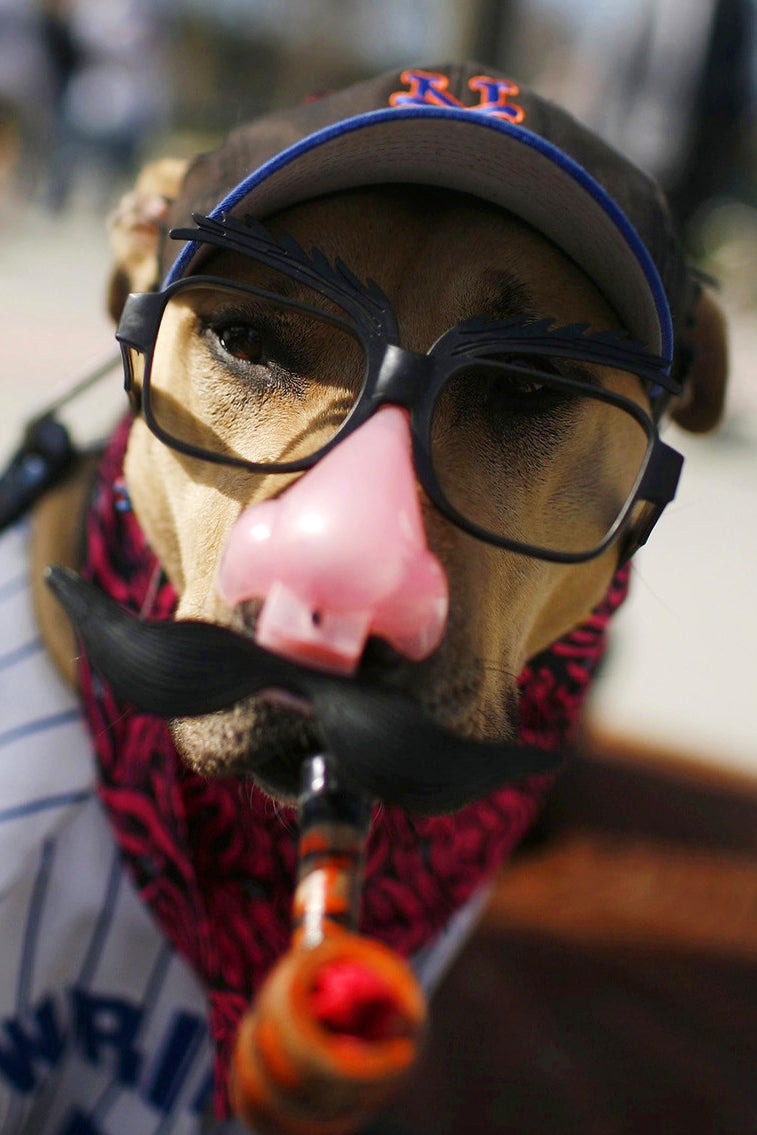 Left: A dog named Coffee is dressed up outside Citi Field before the New York Mets' home opener against the Florida Marlins in New York on April 5, 2010. Right: A fan dressed as Homer Simpson shows their support of the Los Angeles Angels during Game 2 of the American League Division Series against the Boston Red Sox on Oct. 9, 2009 in Anaheim, California.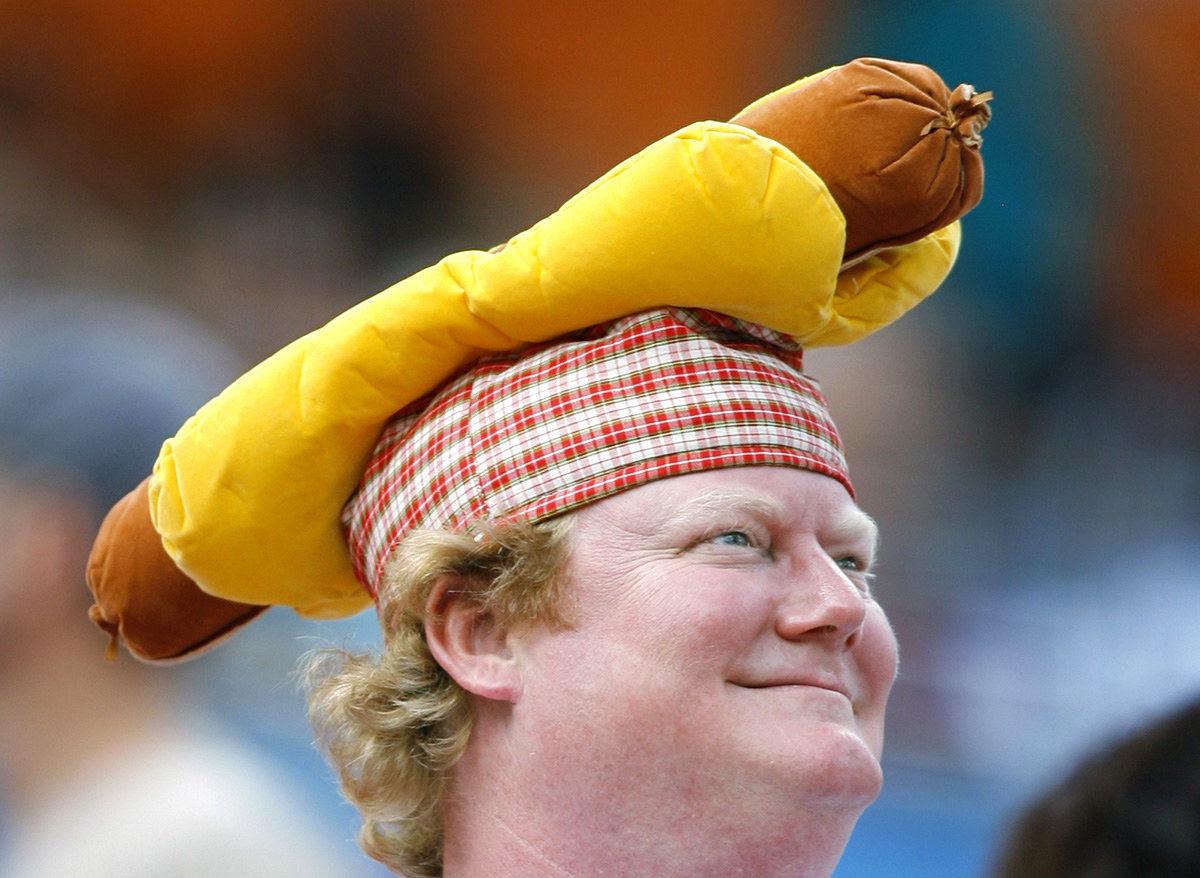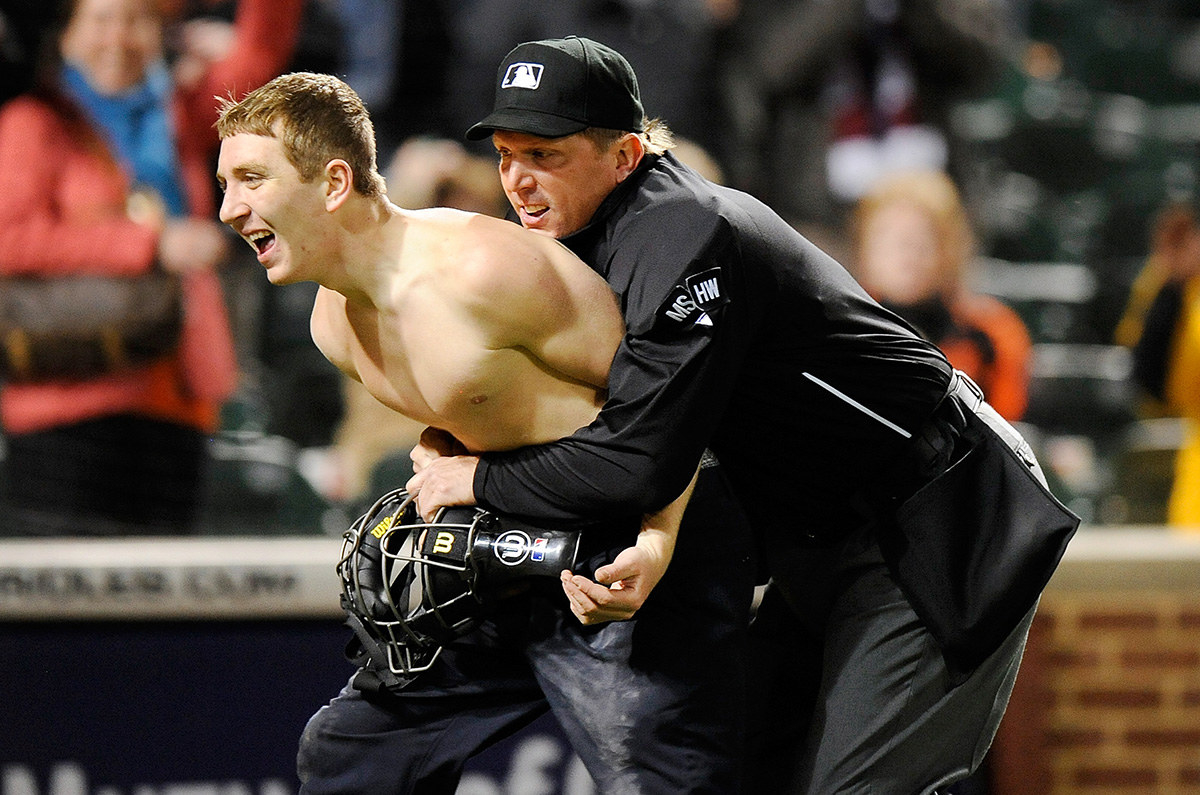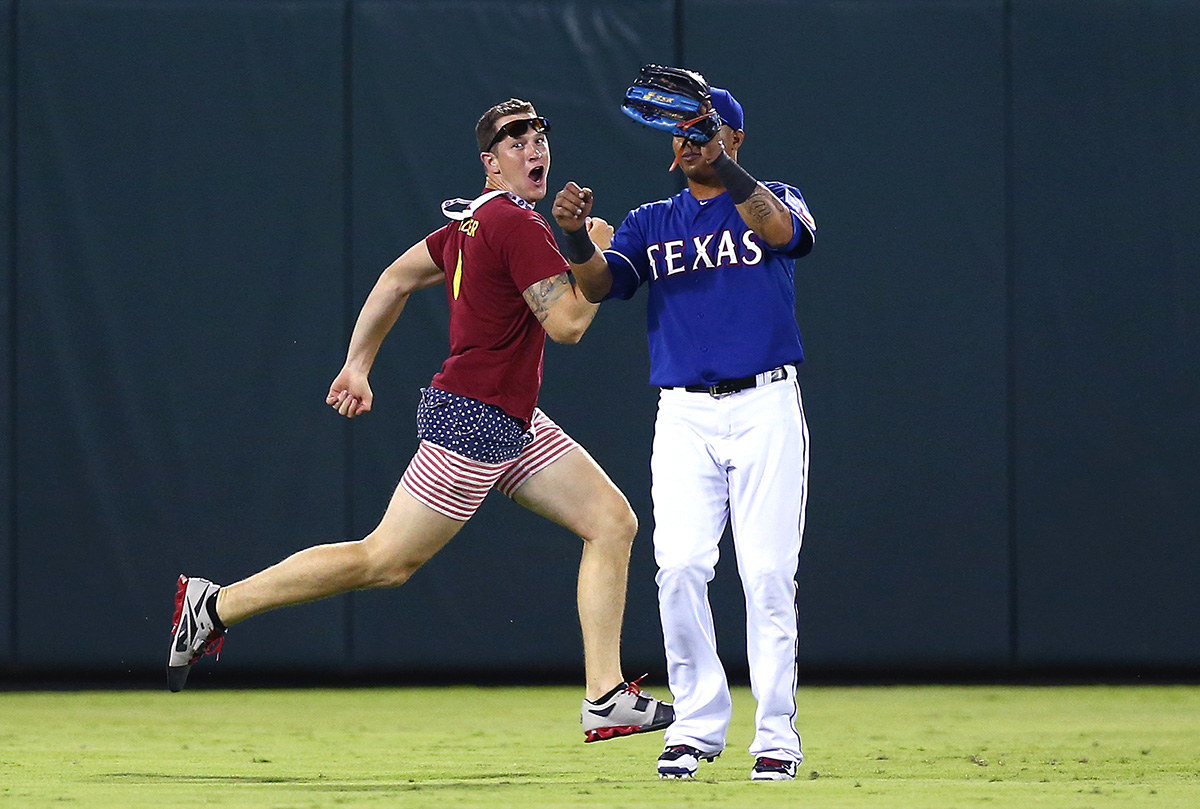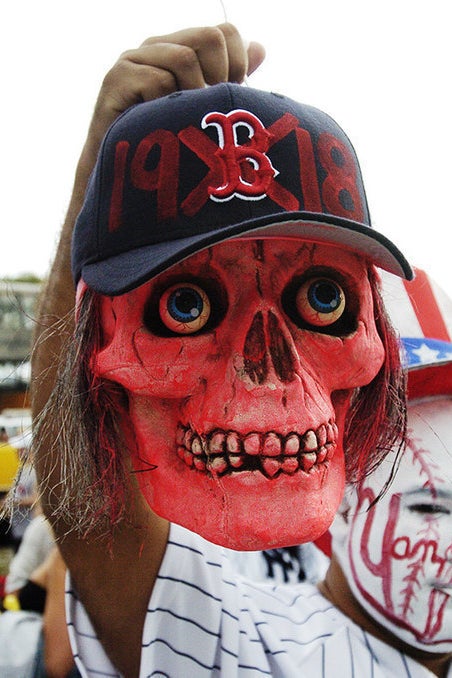 Left: Yankee fan William Arroyo of Newark holds up a skull in a Boston Red Sox cap outside Yankee Stadium before the start of a game between the notorious rivals. Right: A Chicago Cubs fan cheers on the home team in a game against the San Diego Padres on June 3, 1992, at Wrigley Field.