1.
Rihanna accepting the Icon Award from her mother Monica Fenty at the 2013 AMAs: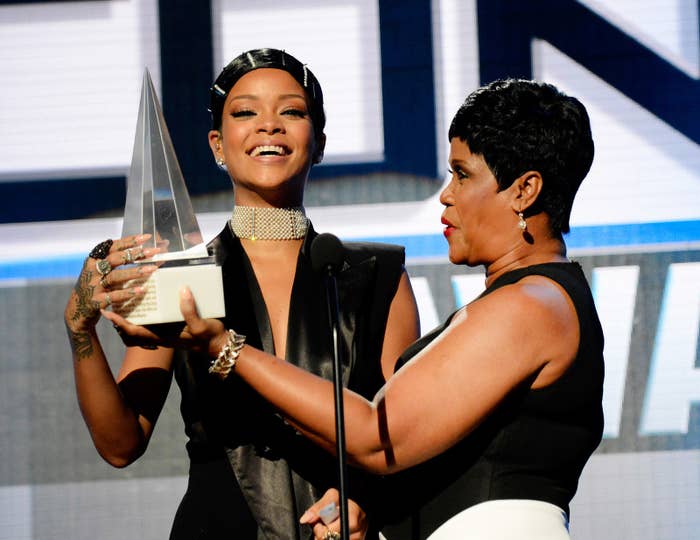 2.
Bruno Mars as a 4-year-old Elvis impersonator with his mom Bernadette in 1990: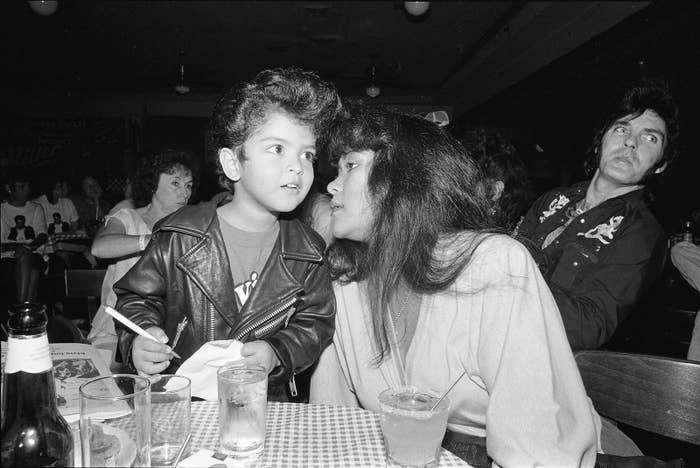 3.
Ryan Gosling walking the red carpet with his mom Donna in 2013:
4.
Leonardo DiCaprio accompanied by his mom Irmelin at the 1994 Golden Globes: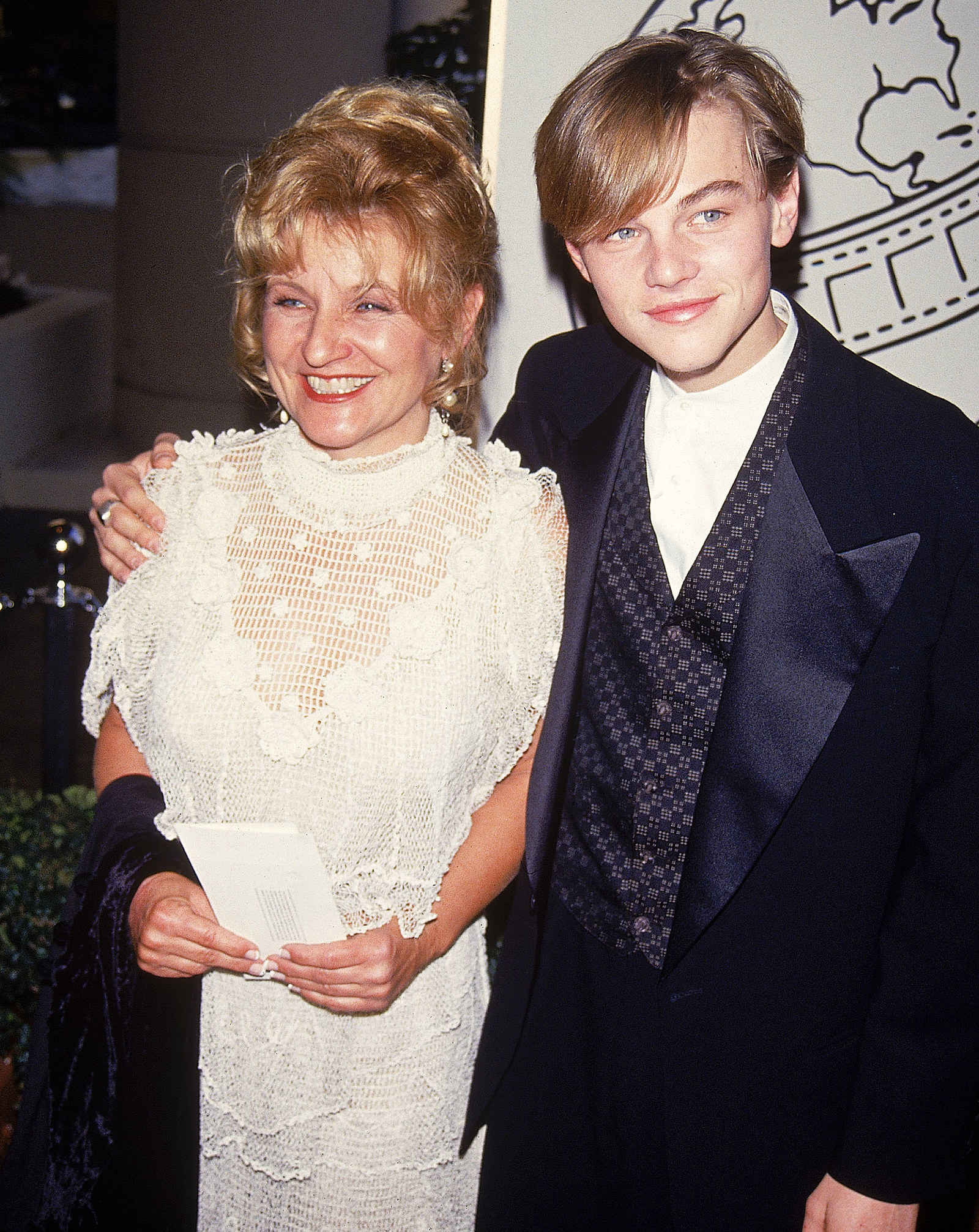 5.
Dwayne "The Rock" Johnson posing with his mother Ata at the Aussie Stadium in Sydney, Australia, in 2004: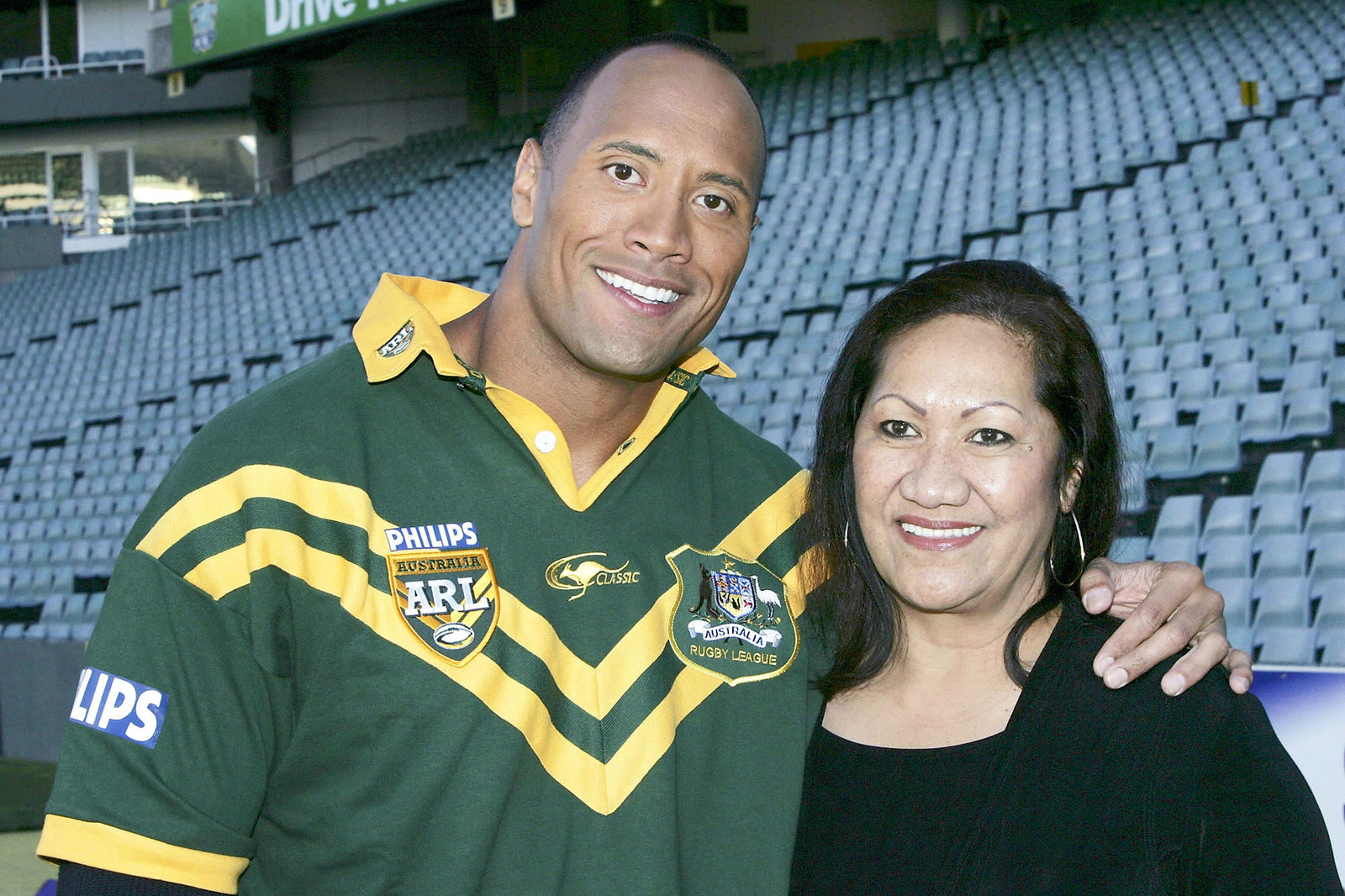 6.
Princes William and Harry with their mother Diana in Gloucestershire in 1986: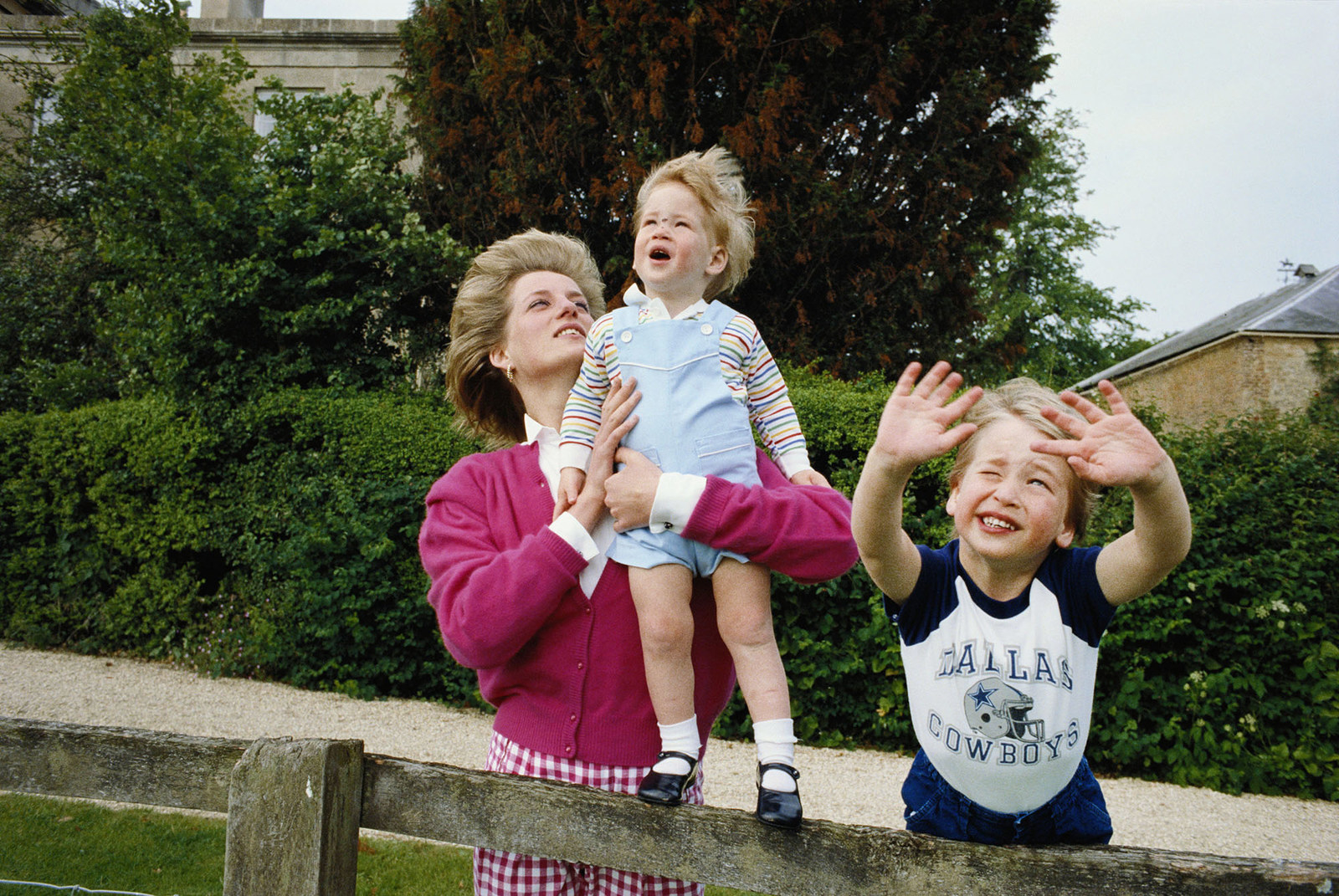 7.
Beyoncé and her mom Tina at her birthday party in 2006:
8.
Jay Z and his mom Gloria at a press event in New York City in 2004: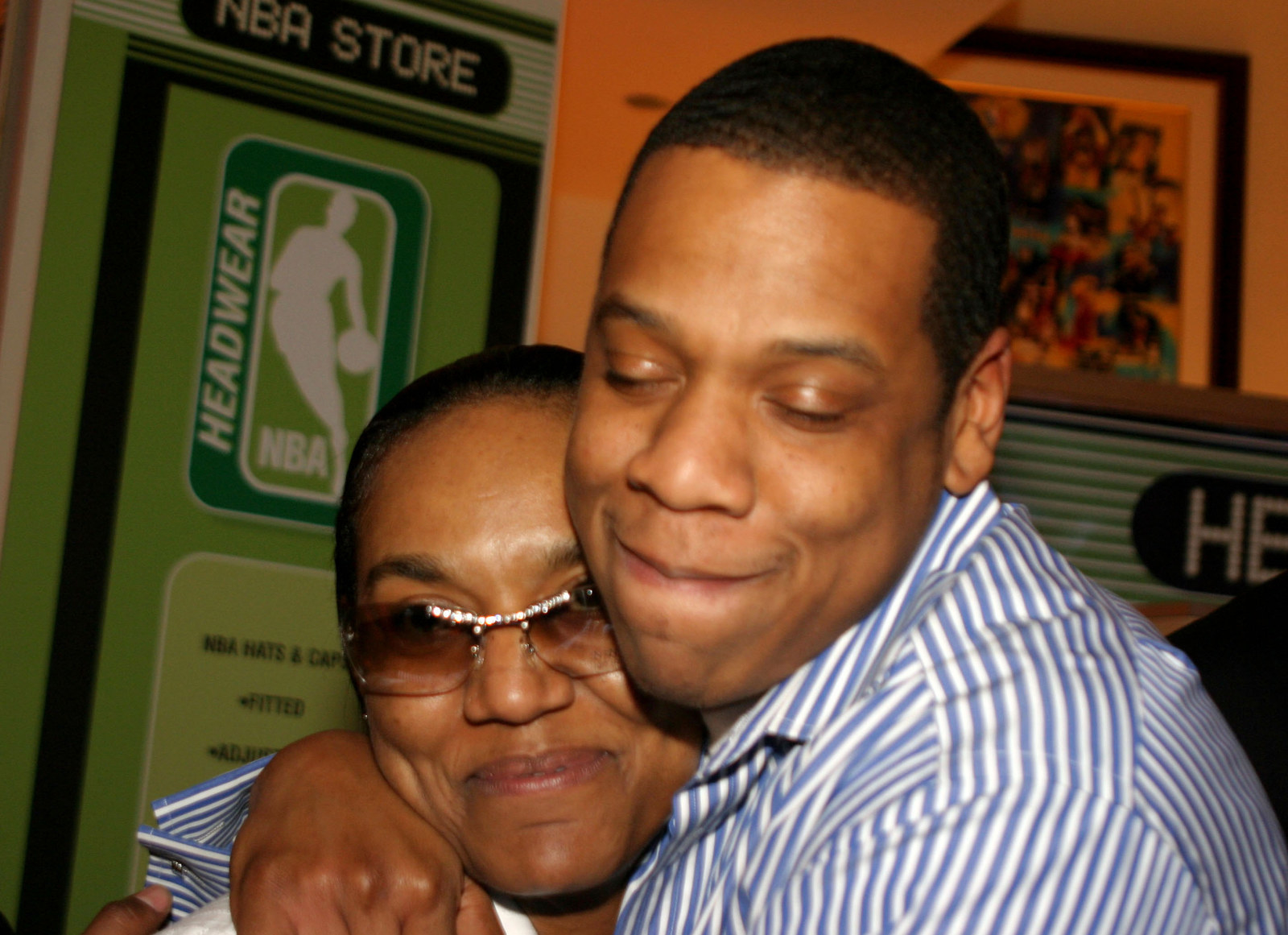 9.
Drew Barrymore, fresh off the set of E.T. the Extra-Terrestrial, with her mom Jaid in 1982: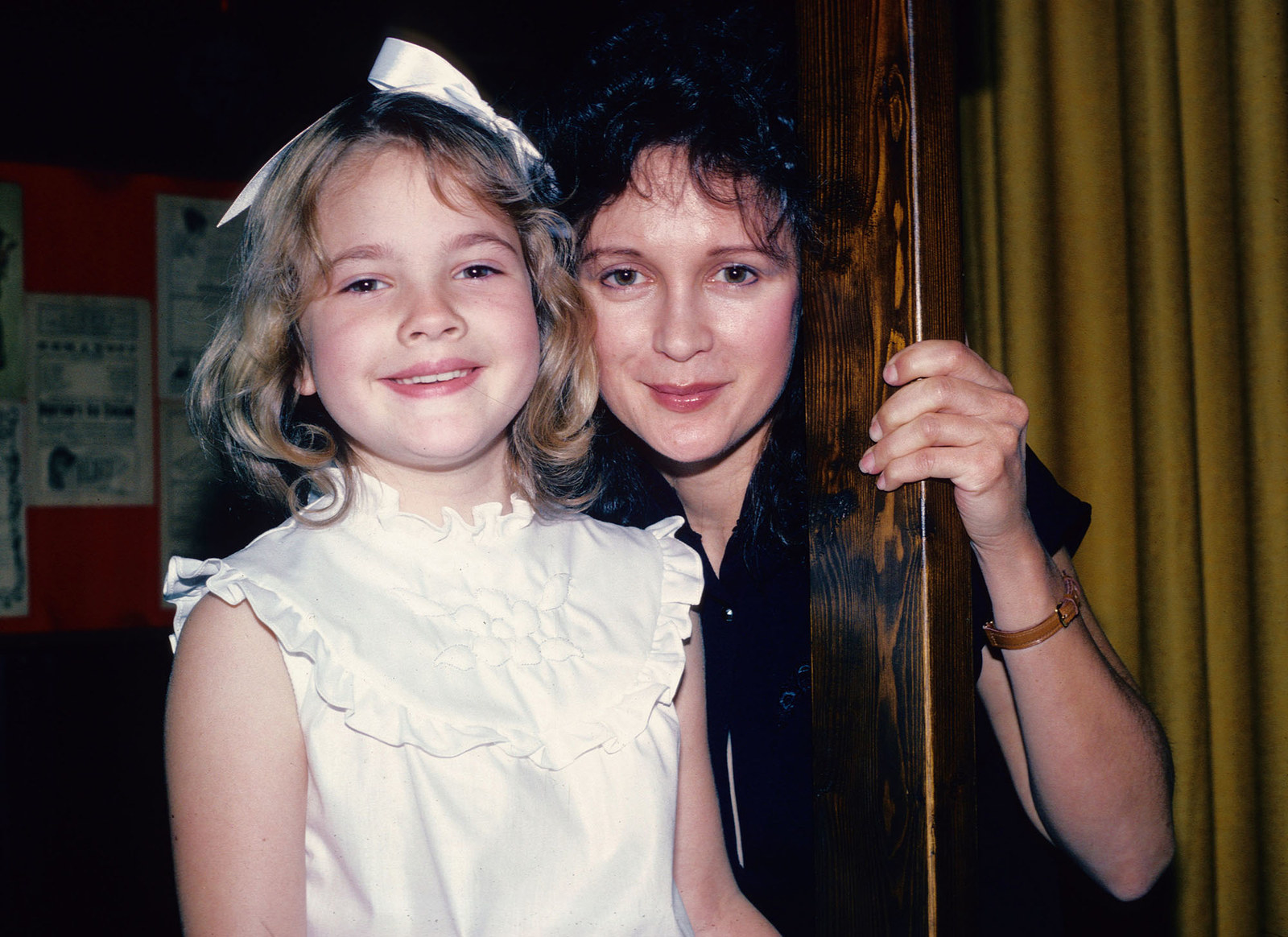 10.
Serena and Venus Williams with their mother Oracene during the 1999 Lipton Championships: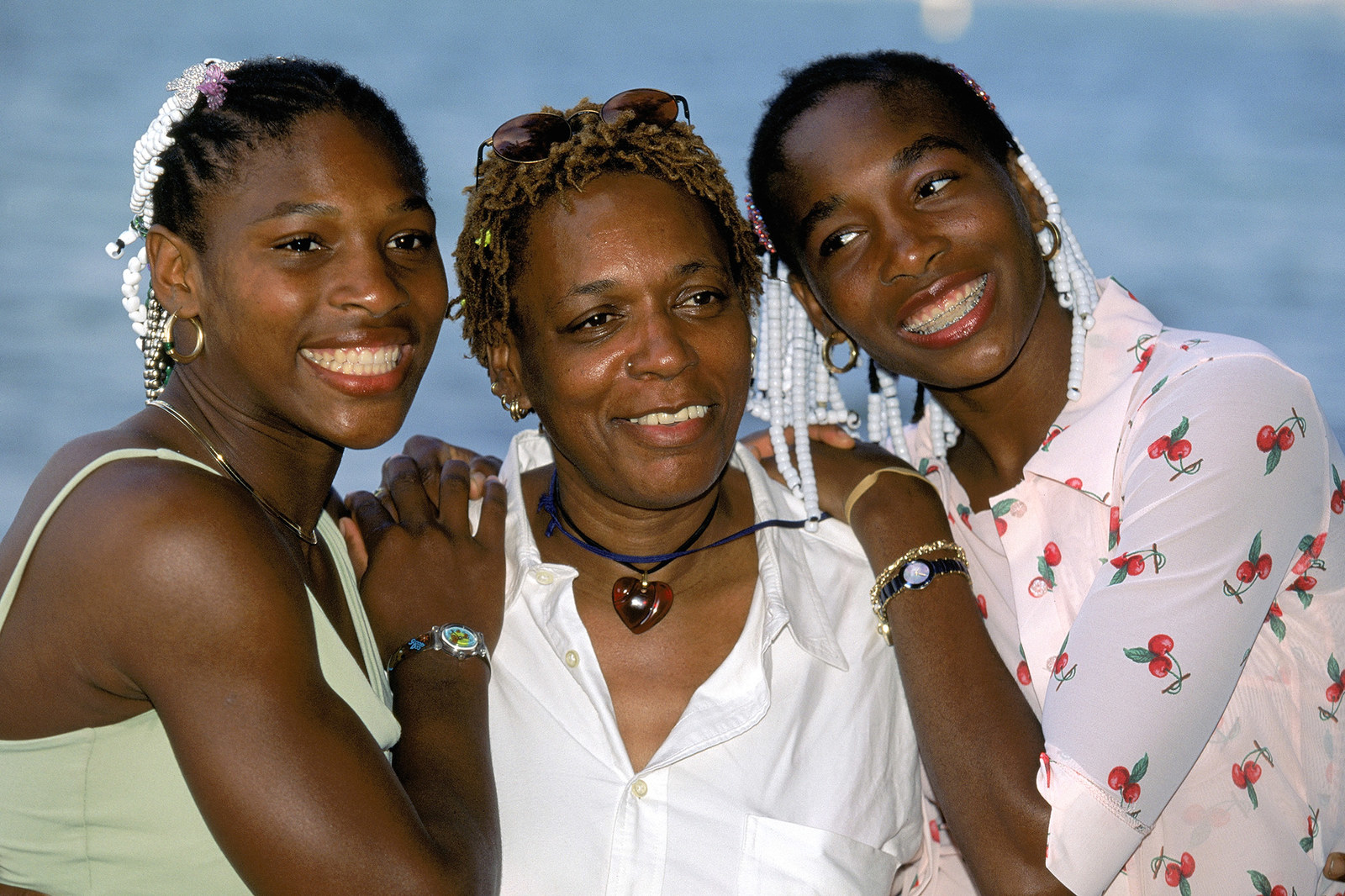 11.
Kanye West and his mom Donda at a signing for her book Raising Kanye in 2007: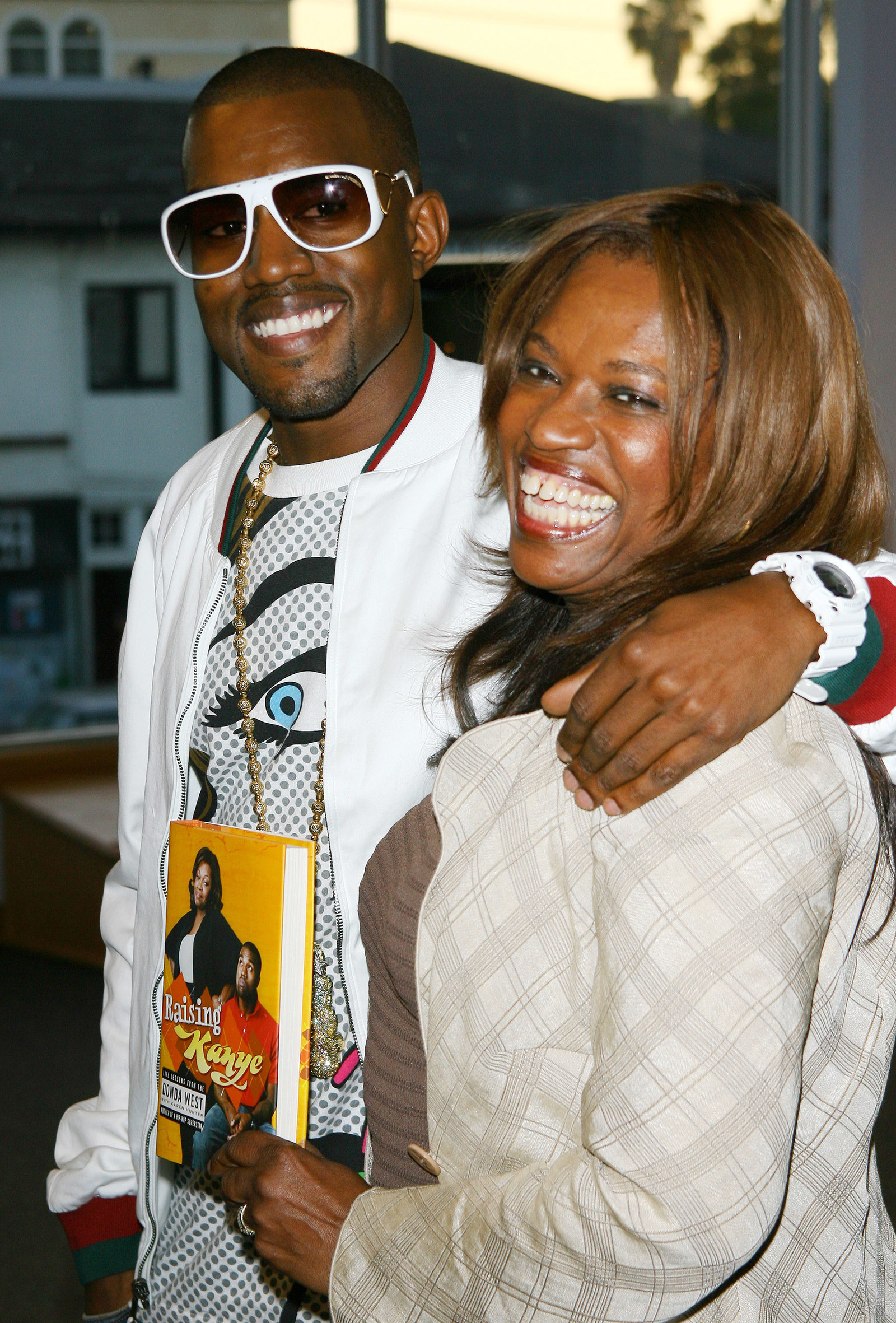 12.
Britney Spears and her mom Lynne on the red carpet of the first annual Teen Choice Awards in 1999: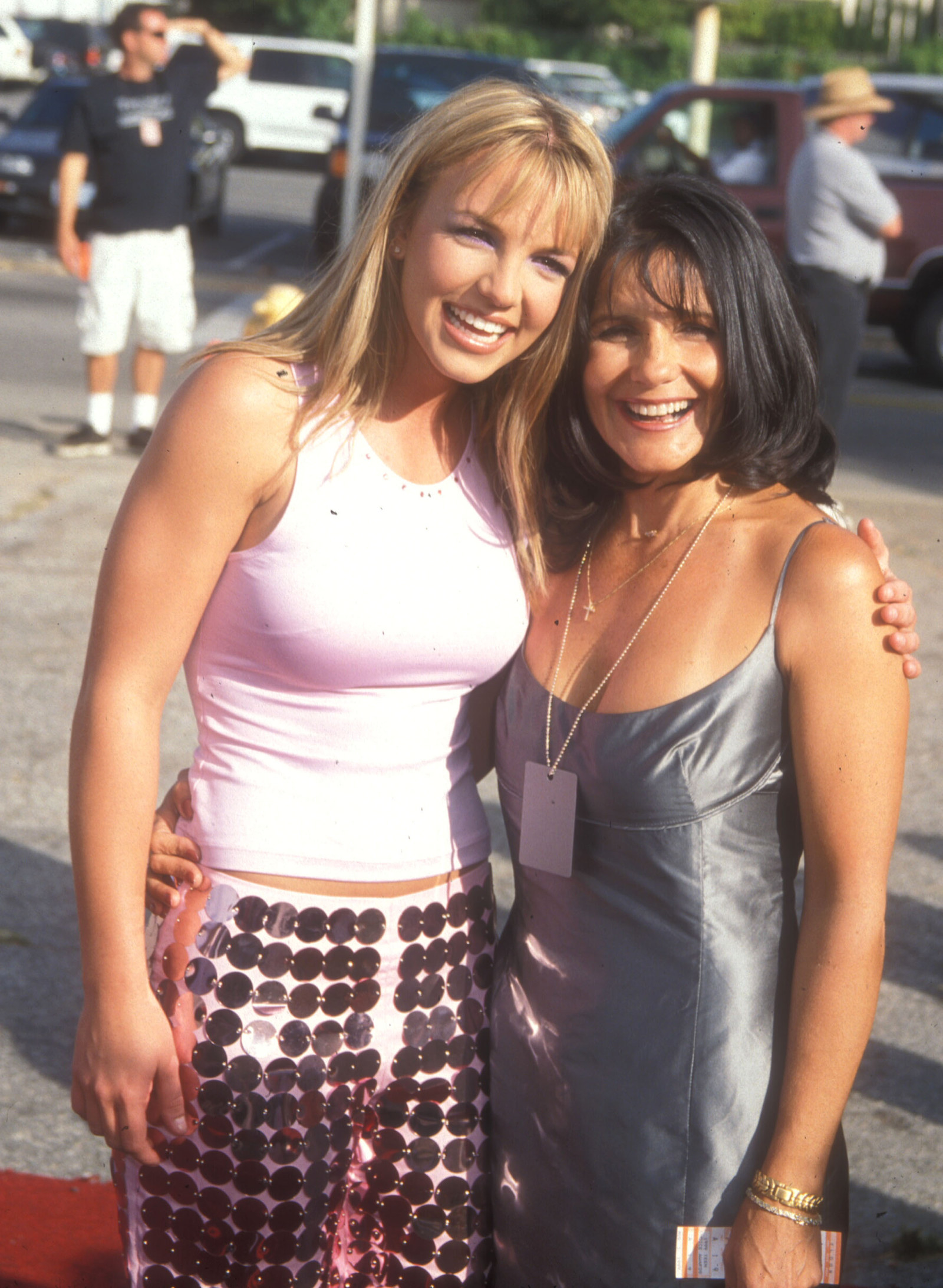 13.
Lebron James celebrating with his mom Gloria after being named the No. 1 NBA draft pick for 2003:
14.
Robin Williams accompanied by his mom Laura on the red carpet in 1997: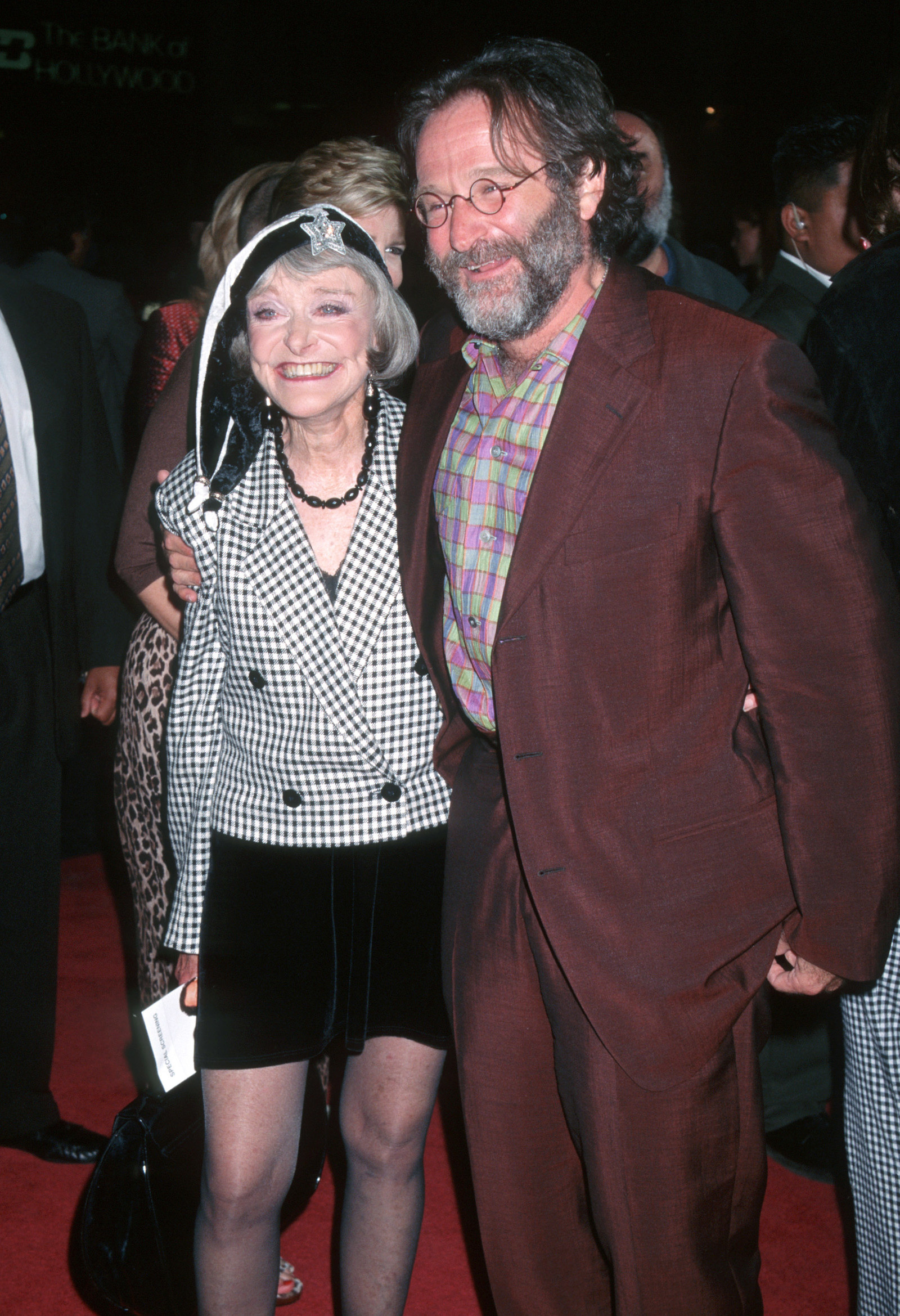 15.
Selena Gomez arriving with her mom Mandy to the 41st NAACP Image Awards in 2010: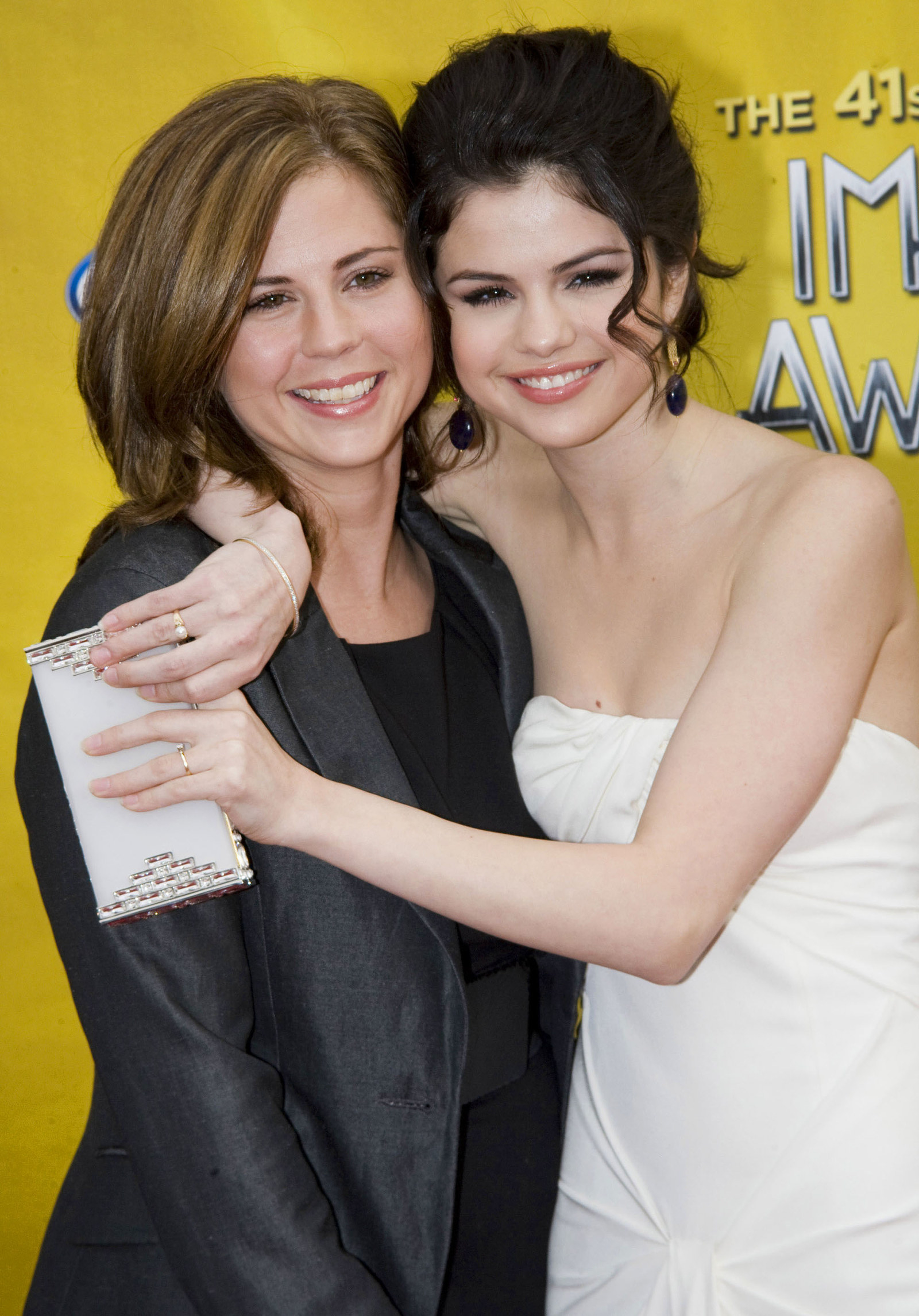 16.
Scarlett Johansson and her mother Melanie at the Tony Awards Gala afterparty in 2004: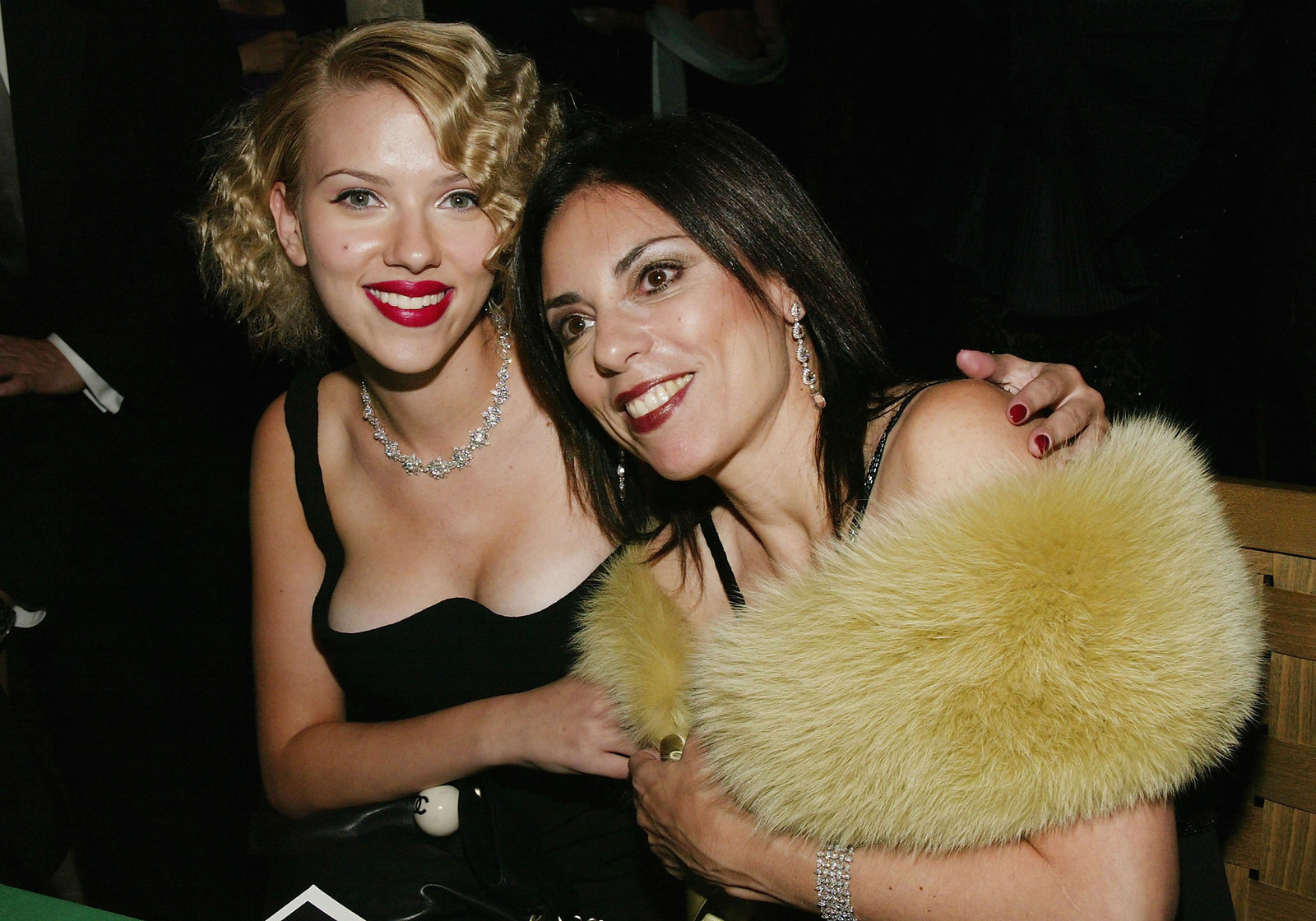 17.
Michael Jordan sharing a tender moment with his mom Deloris after winning the 1991 NBA Championship: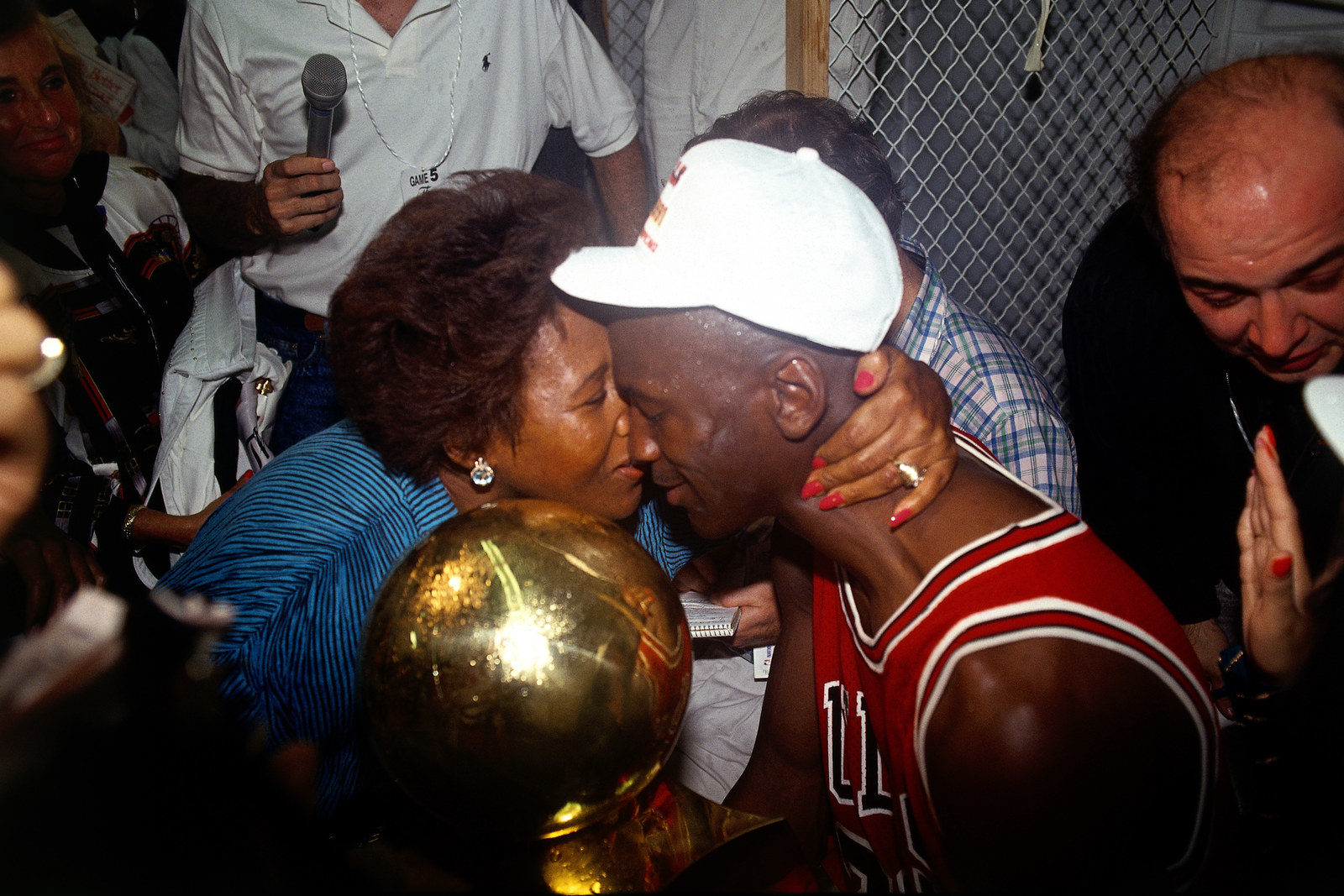 18.
Miley Cyrus and her mom Tish at the Bangerz record release in New York City in 2013: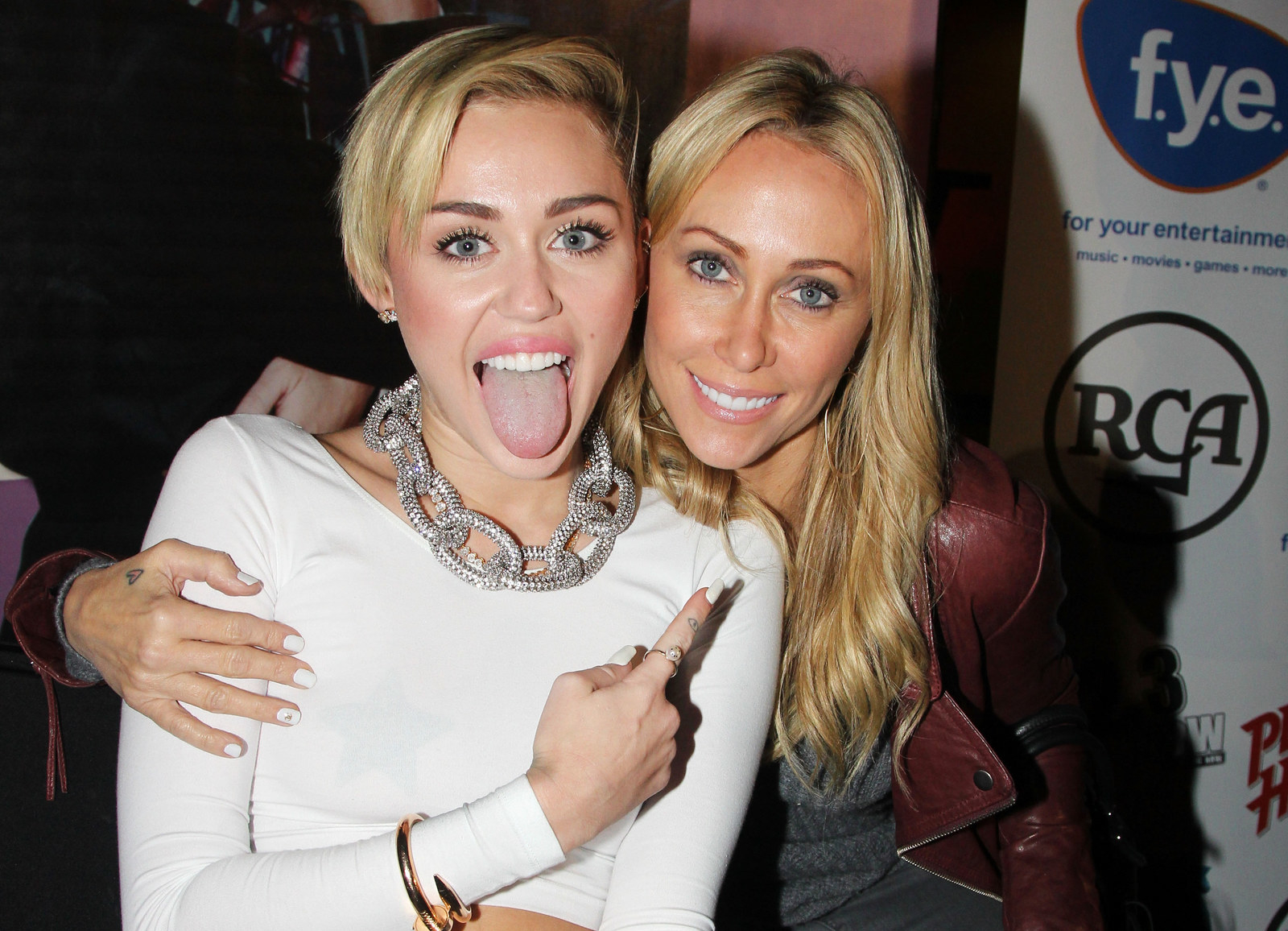 19.
Zayn Malik and his mom Trisha on the red carpet at the 2015 Asian Awards in London: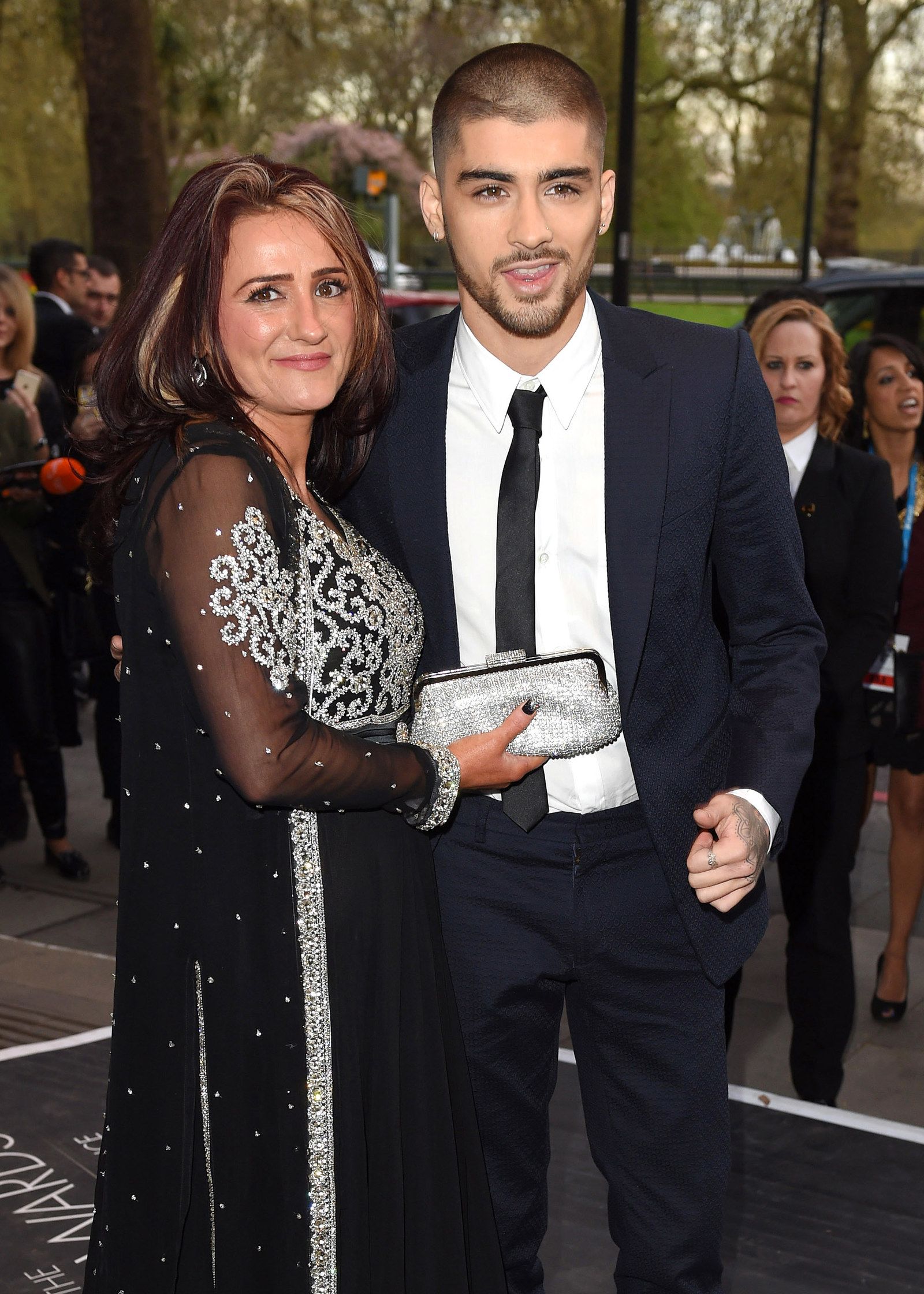 20.
Bella and Gigi Hadid with their mom Yolanda at the 2016 Victoria's Secret Fashion Show afterparty: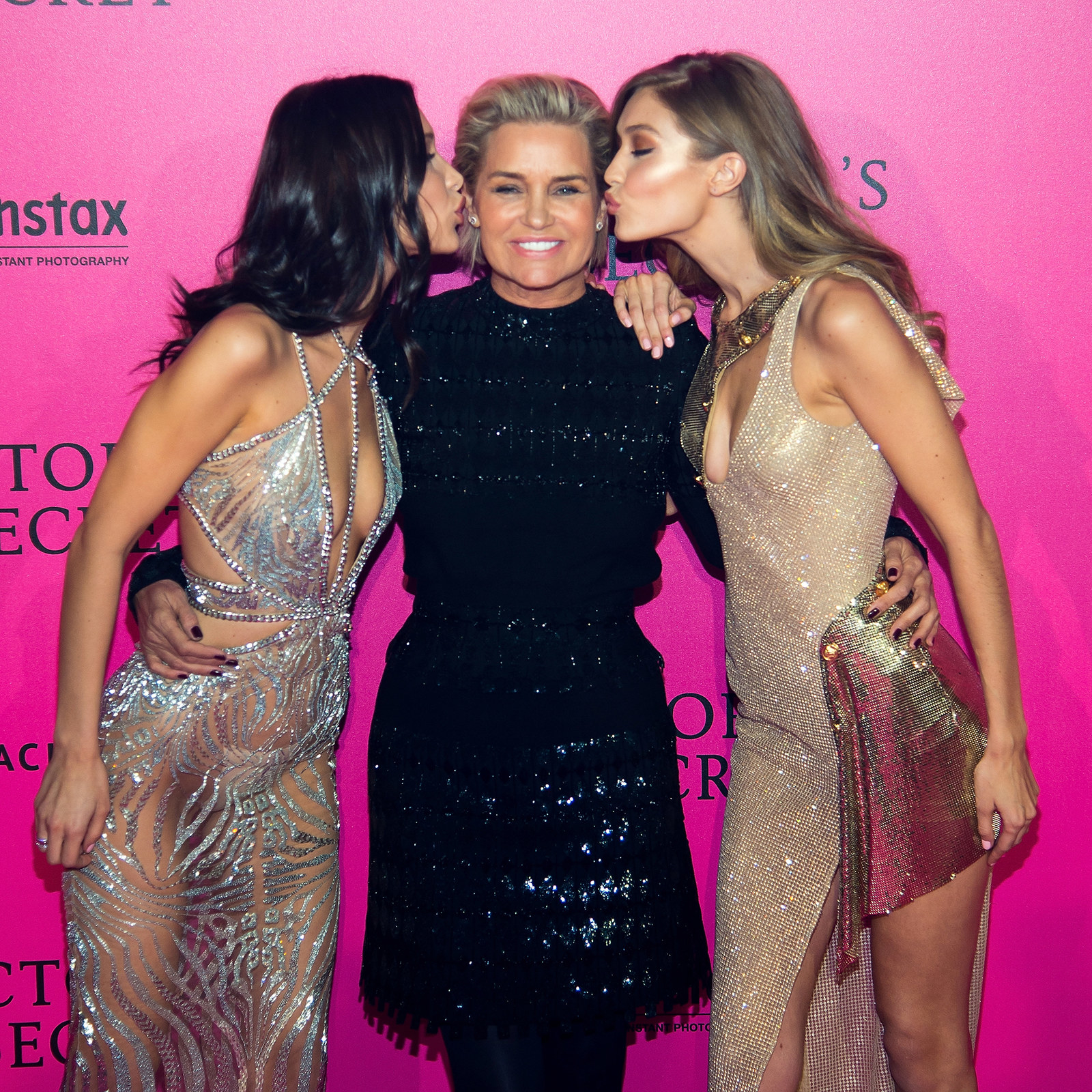 21.
Gordon Ramsay and his mother Helen on the 2014 set of Masterchef: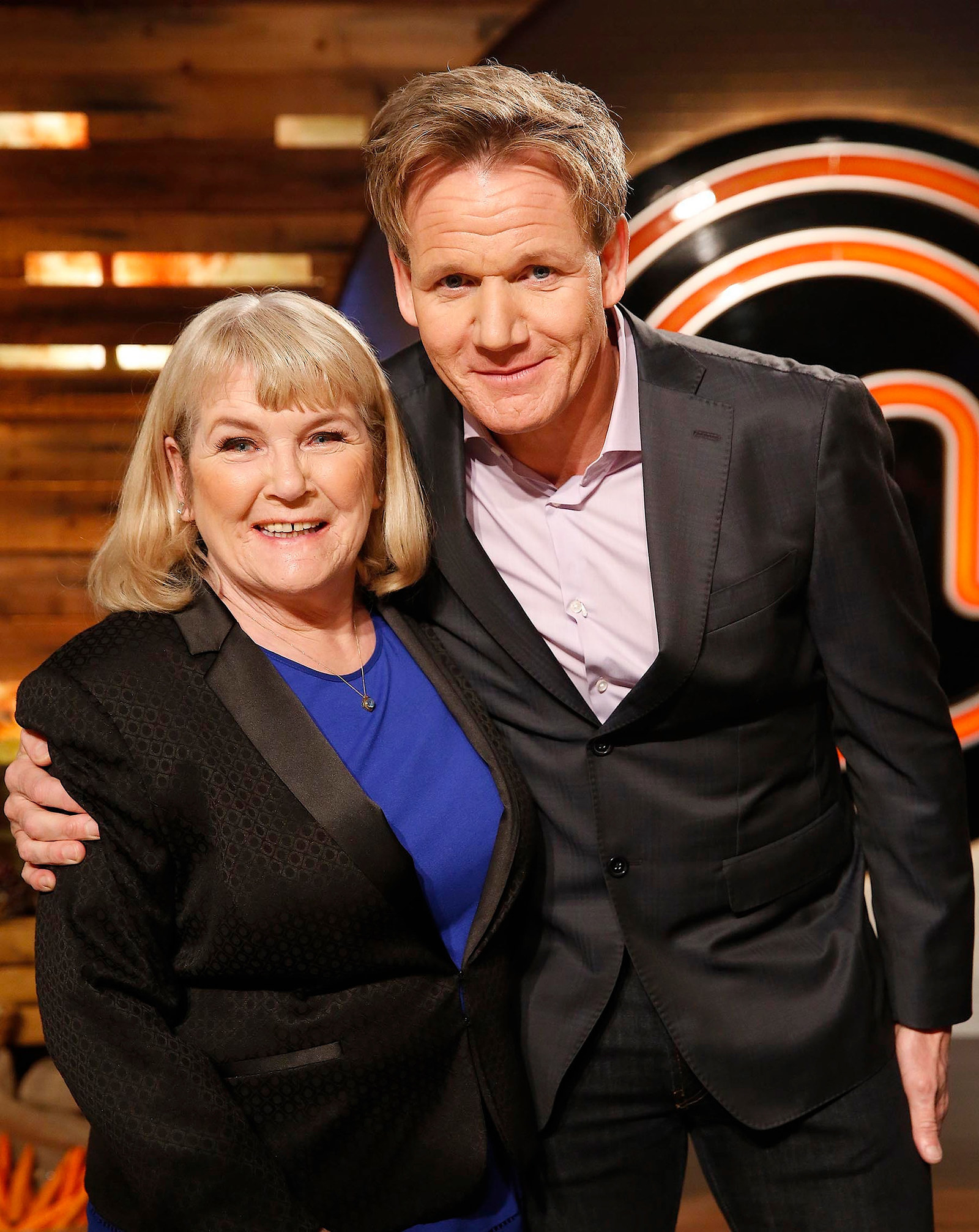 22.
Justin Bieber and his mother Pattie at the 40th American Music Awards in 2012: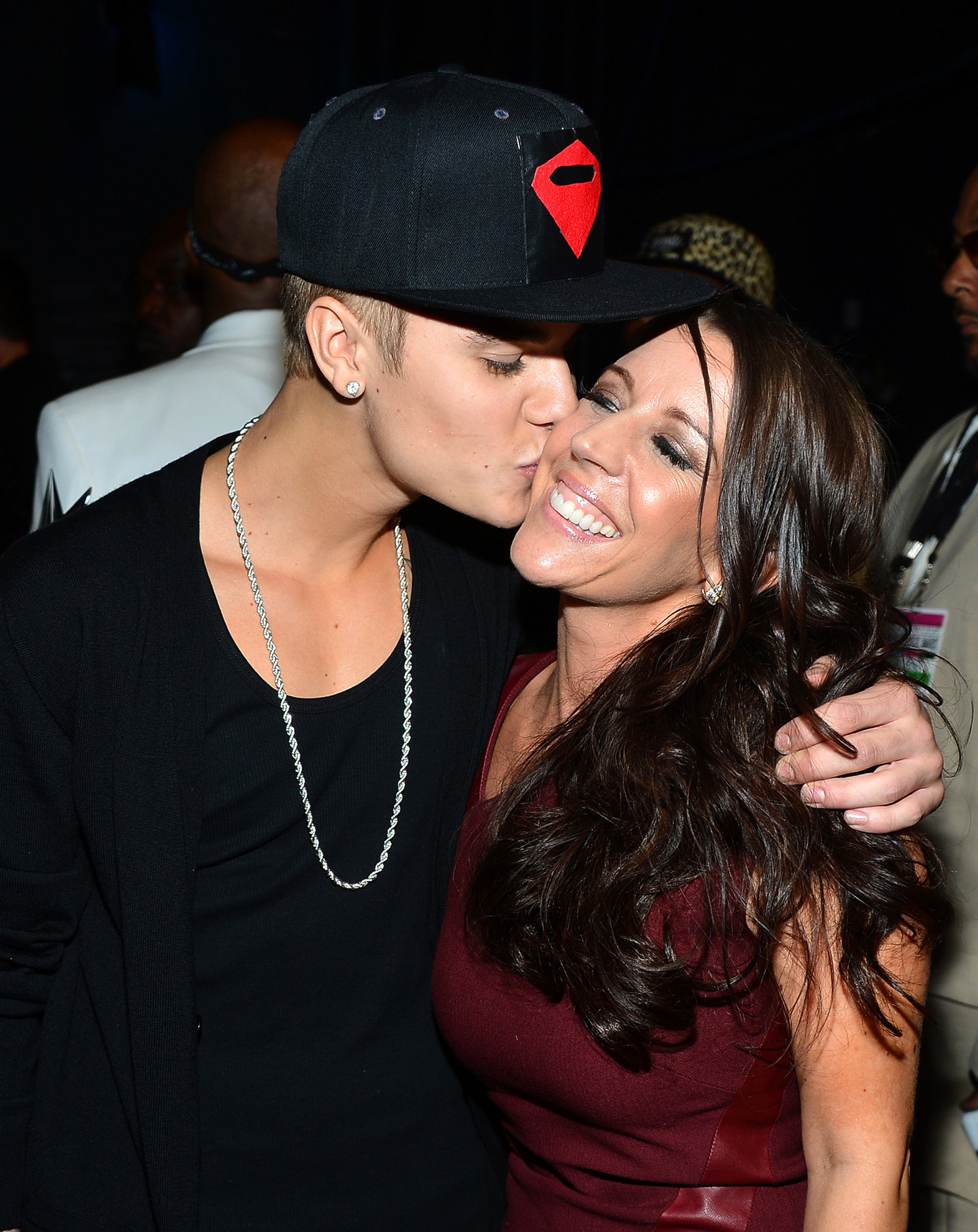 23.
Nick Jonas, Joe Jonas, and Kevin Jonas with their mother Denise at the 51st Annual Grammy Awards in 2009: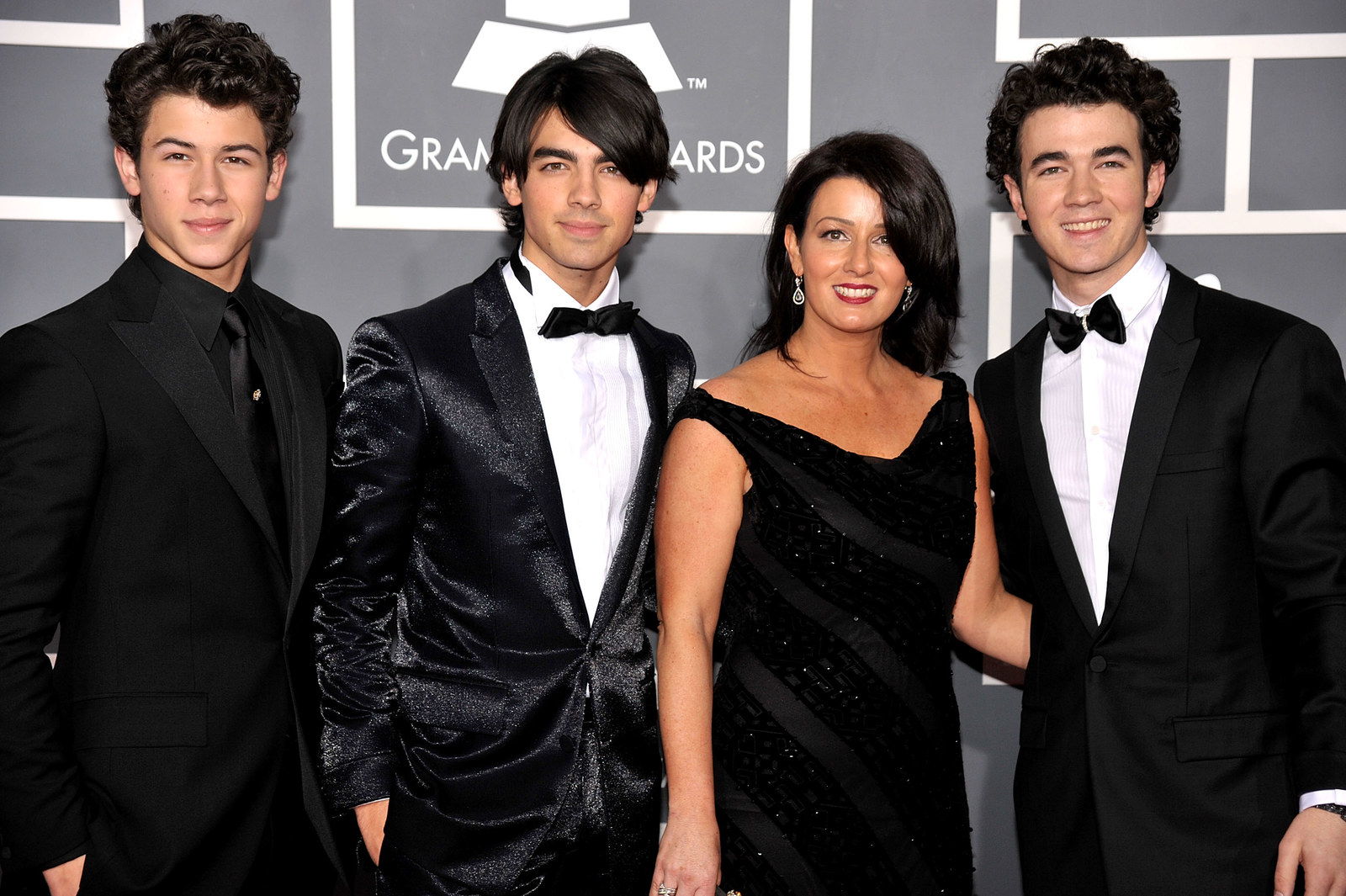 24.
Alicia Keys and her mother Terri before a Madison Square Garden performance in 2004: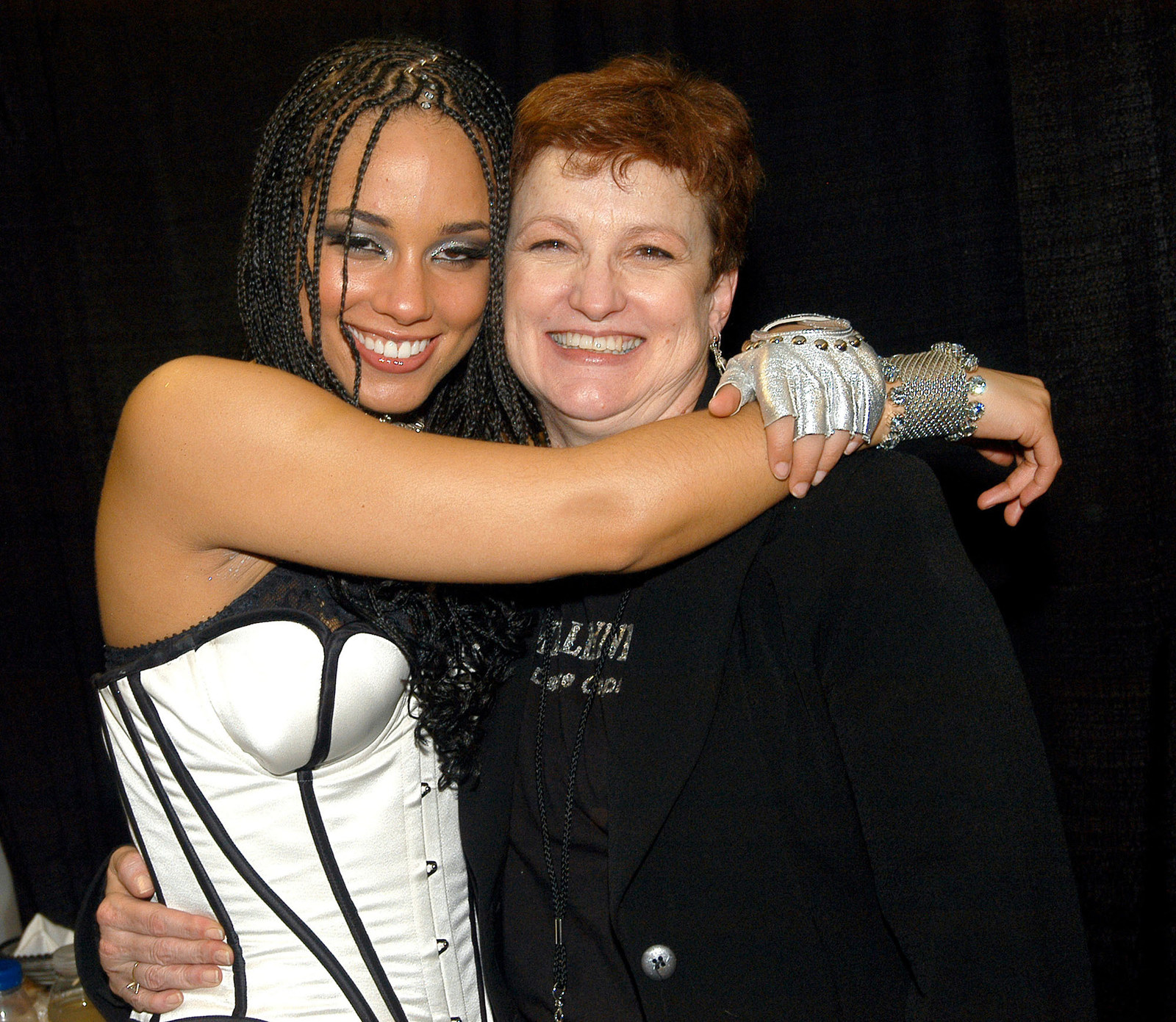 25.
Katy Perry and her mom Mary at the One of the Boys record release party in 2008: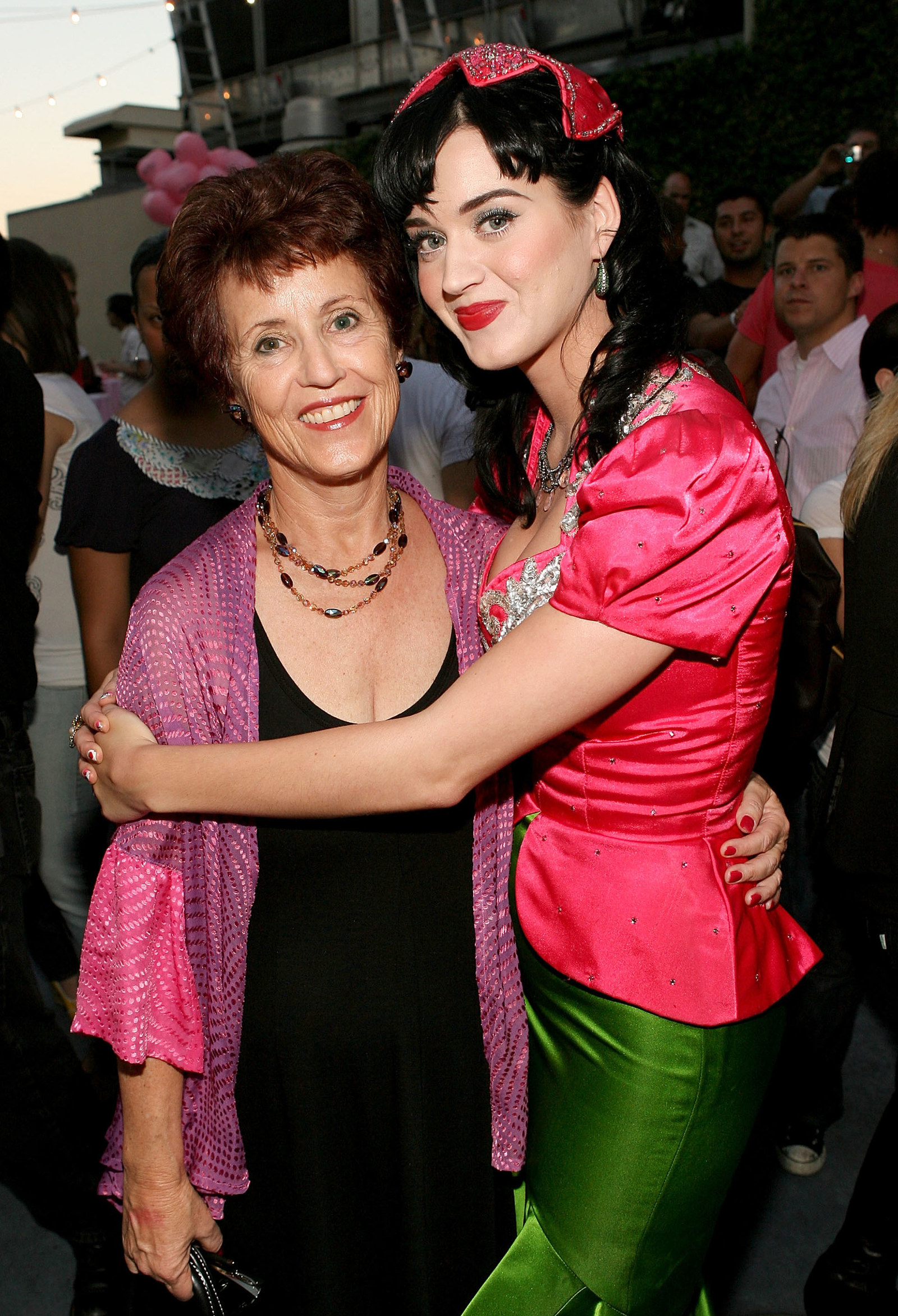 26.
Reese Witherspoon with her mother Betty after winning the Oscar for Best Actress in 2006:
27.
Ben Affleck and Matt Damon with their mothers Christine and Nancy at the 70th Annual Academy Awards in 1998: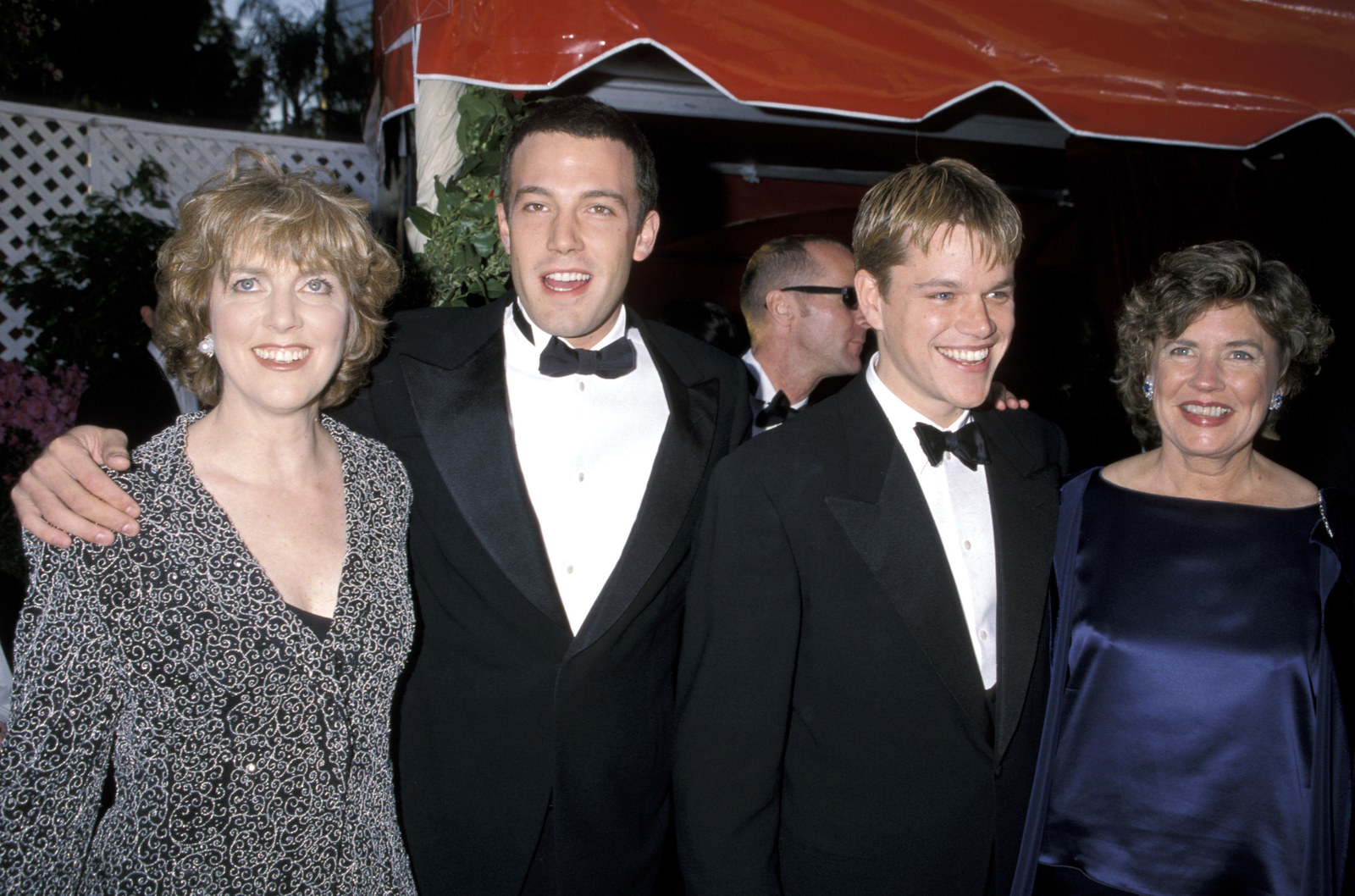 28.
A young Jennifer Love Hewitt and her mom Patricia in 1996: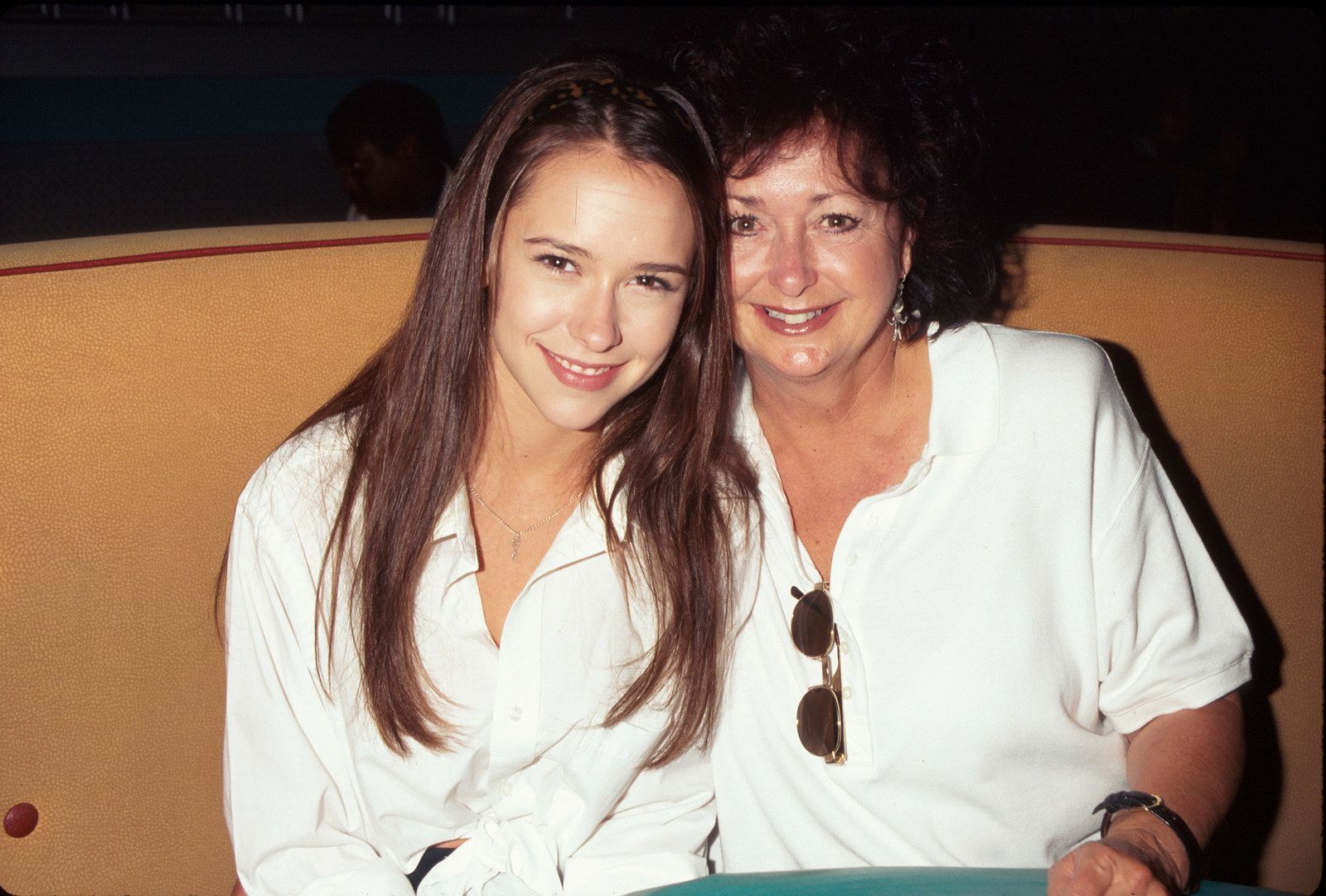 29.
Mario Lopez giving his mom Elvia a peck on the cheek during the Extra 15th-anniversary party in 2008: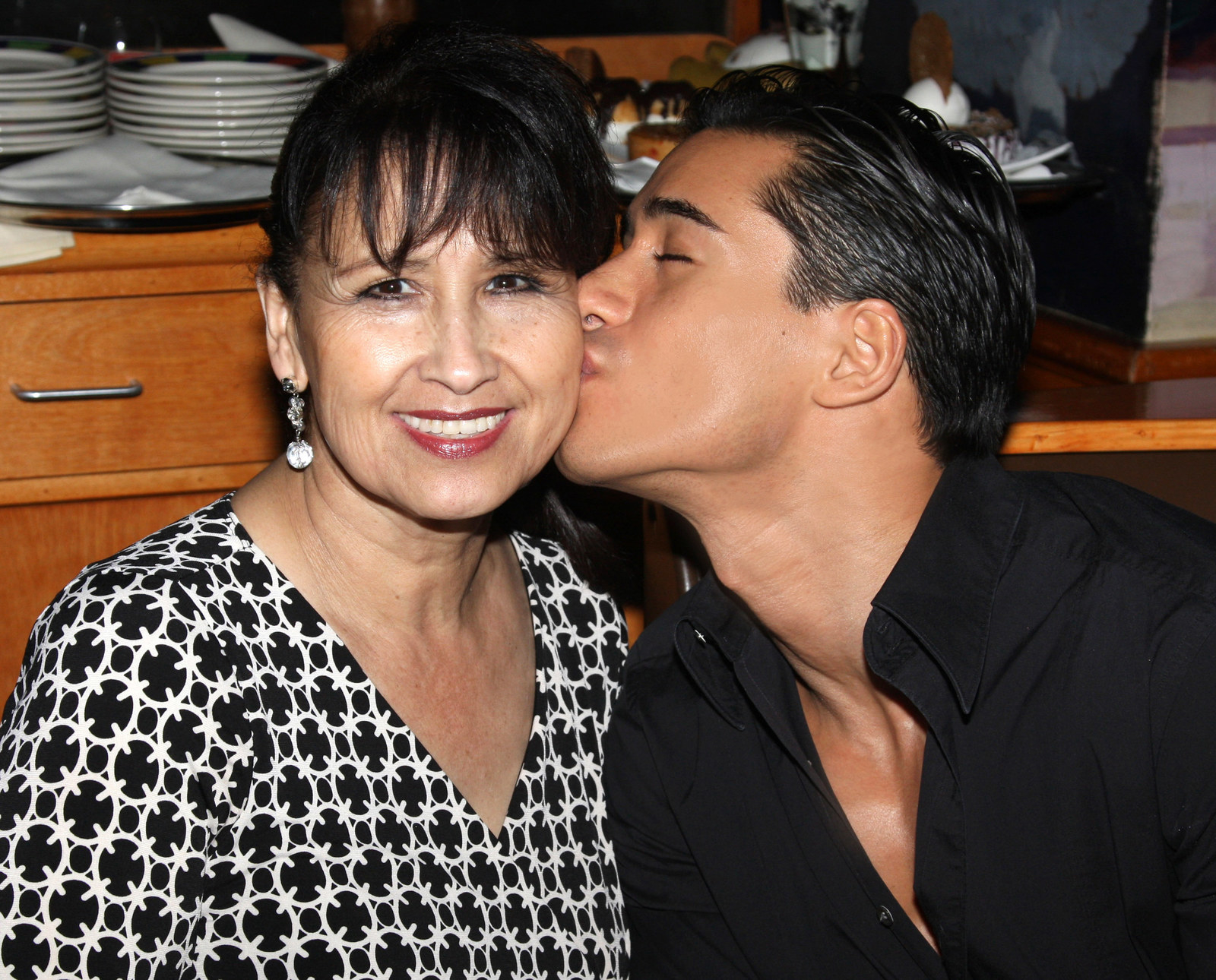 30.
Meryl Streep and her mom Mary at the 56th Annual Golden Globe Awards in 1999: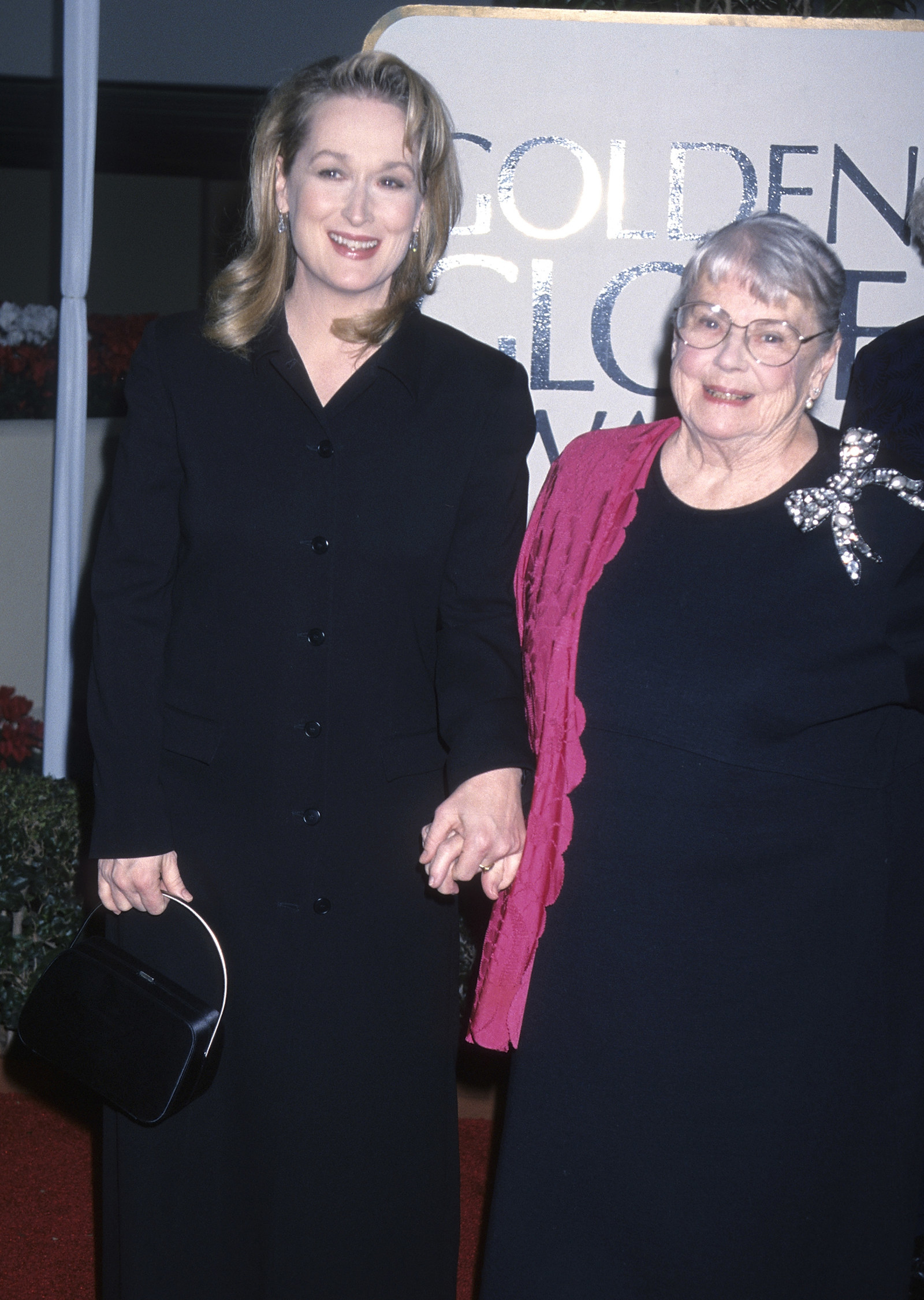 31.
Ellen DeGeneres with her mom Betty after winning two Daytime Emmy Awards in 2004: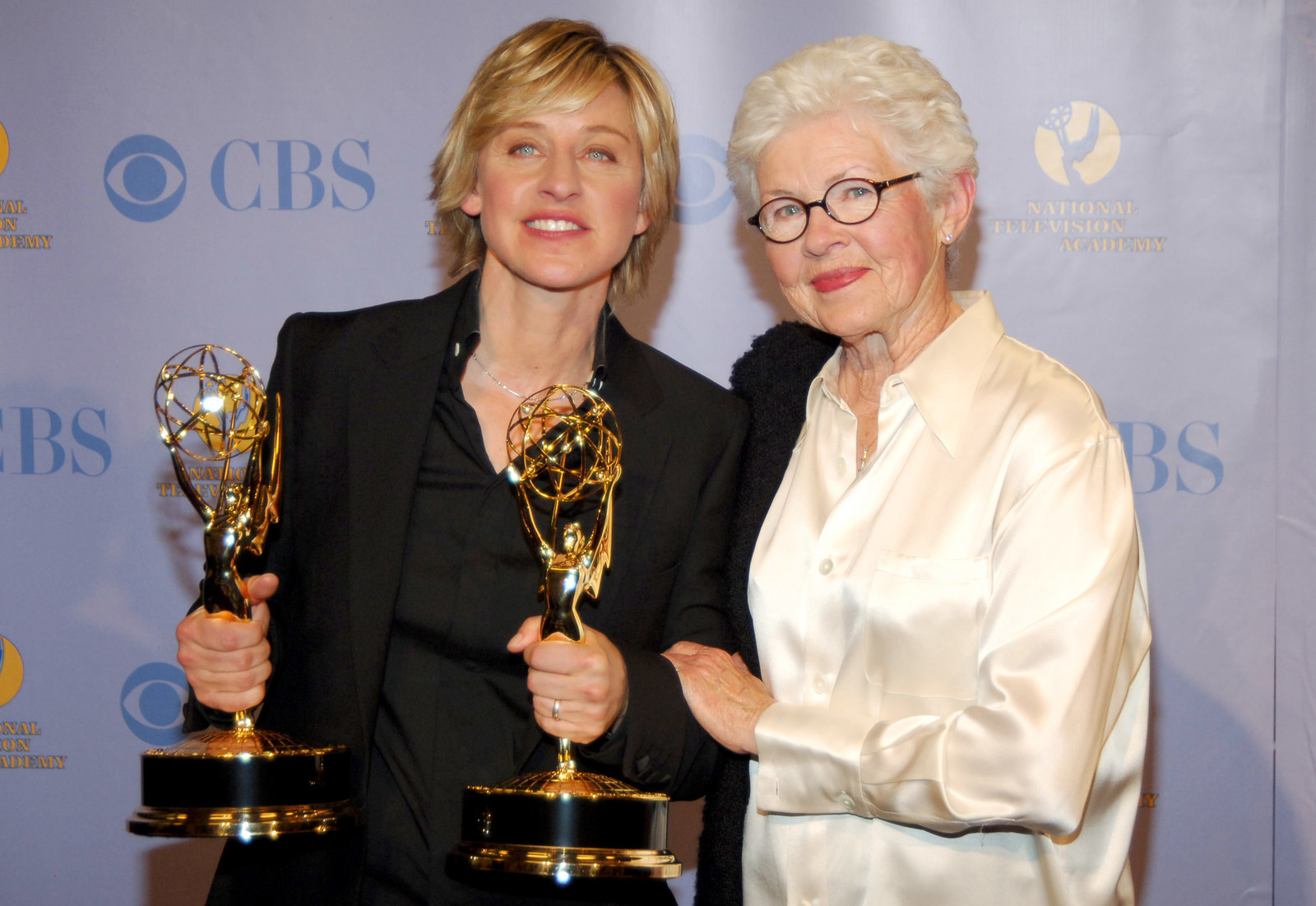 32.
Taylor Swift and her mother Andrea on the red carpet of the 2007 CMT Music Awards: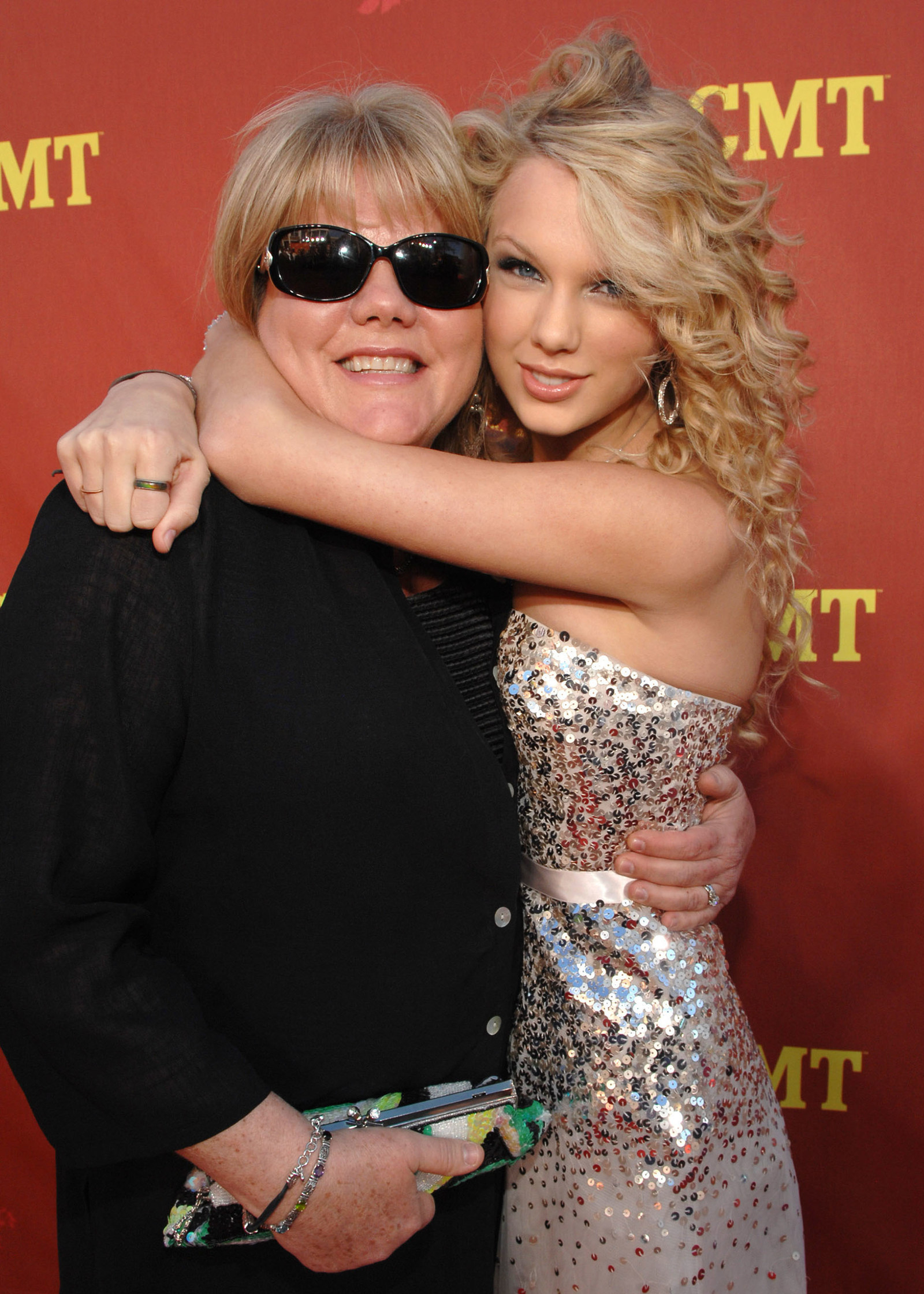 33.
Jennifer Lopez and her mother Guadalupe at the 10th Annual ACE Awards in 2006: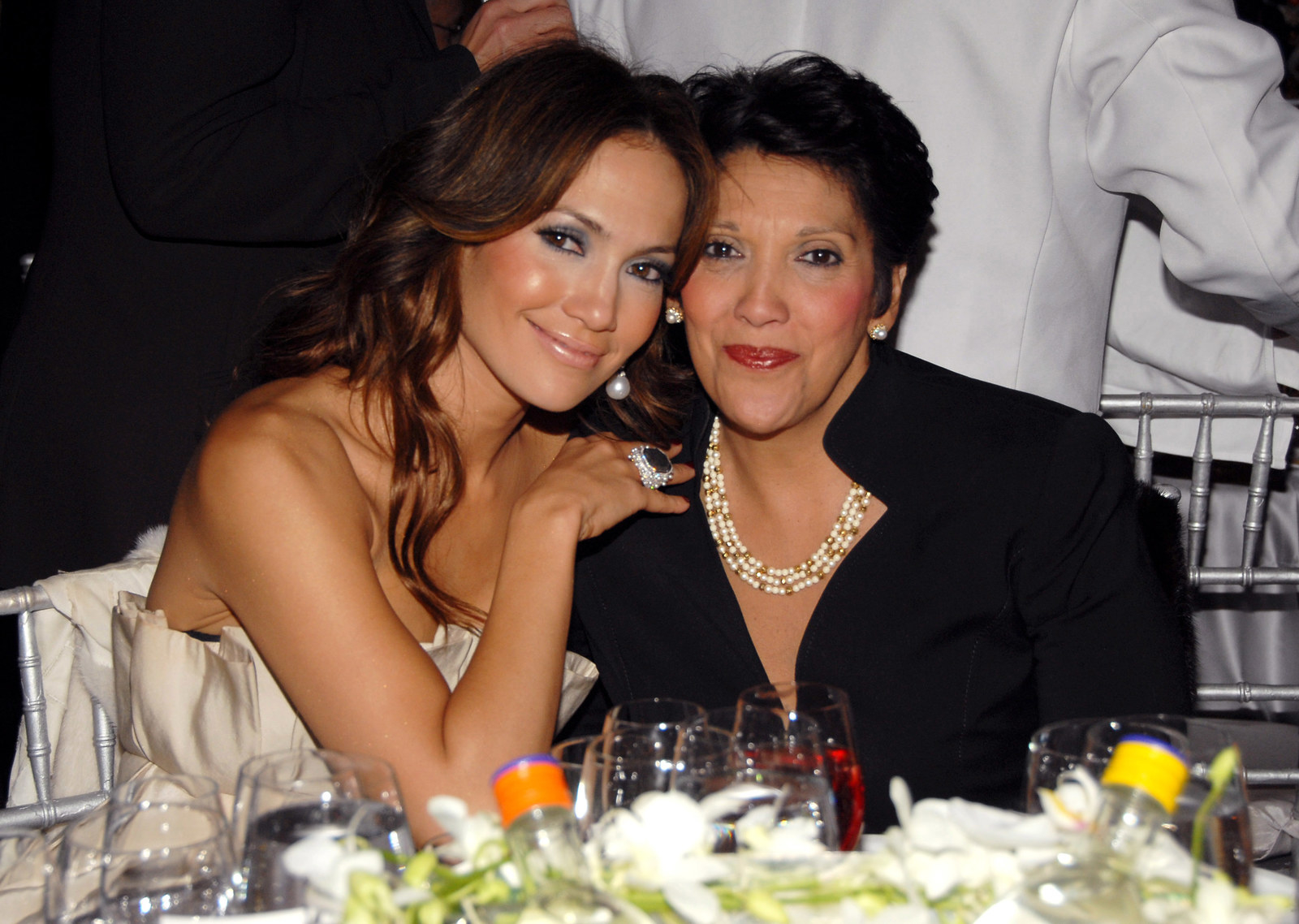 34.
Justin Timberlake and his mom Lynn arriving at the 83rd Annual Academy Awards in 2011: