In stunning multiple exposures on analog film, photographer Sarah Palmer illustrates the dichotomy that is today's Korean Peninsula. For every aspect of South Korean culture, there is an equal or opposite reflection in the North. With the Olympic Games in full swing, pictures like these serve as a reminder of the ongoing tensions between the two feuding nations.
—Gabriel H. Sanchez, photo essay editor, BuzzFeed News

Its been a really tough week — even for these pampered pooches. Dina Litovsky is the perfect choice with her background in fashion to capture the backstage chaos. The effort that goes into grooming, primping, and prepping the pups at Westminster is almost more fun to look at as the show itself.
—Kate Bubacz, deputy photo director, BuzzFeed News
Mardi Gras is the most colorful time of the year in Sydney, and this year is even more special as the LGBT+ community celebrates 40 years since the international gay solidarity march in 1978. In this collection, Richard Hedger features its members and allows their stories to be told through portraits. He presents a diversity of stories on how Mardi Gras has affected the lives of LGBT+ people in different ways, including those who continue to struggle despite living in comparatively peaceful times for the community. These portraits are colorful both literally and in the stories they tell.

—Anna Mendoza, photo editor, BuzzFeed Australia

I love (pun intended) how Reuters is always so successful in doing features that involve geographic diversity because they can lean heavily on their global roster of talented photographers. This Valentine's special is no different. Without feeling like typecasting, they've put together love stories from around the world. There's nothing extraordinary about these ones they've chosen to feature. In fact, you're likely to find another couple with a similar story elsewhere. But it's giving each one a geotag that makes each story feel unique.

—A.M.
We all find ourselves grappling with deep, existential questions from time to time. What I love about artist Julia Fletcher's Scraping the Surface series is that it normalizes that process and erases the feeling of isolation that often comes with not having all the answers. The faces in her portraits are blurred, making the subjects' identity less important than their thoughts. Their philosophical questions are stitched into their photographs. Giving them permanence as fixed words makes them less daunting. Feelings of uncertainty are universal, and Fletcher's work is proof of that.

—Laura Geiser, photo editor, BuzzFeed News

There's a care and respect for each subject that make photographer Matika Wilbur's portraits of Two-Spirit Native Americans truly powerful. Two-Spirit individuals are believed to be able to see through the eyes of both genders and once held significant roles within their tribes. Although historically celebrated by their community, they found themselves forced by colonization into a heteronormative lifestyle. As our country finds itself in the midst of an immense cultural shift, Two-Spirit individuals are finding the strength and space to be themselves again. It's wonderful to see their dignity rightfully restored, and in Wilbur's portraits, they wear it well.
—L.G.
It's the drone footage in this piece by Time that makes it stand out. Months after Hurricane Maria, the scale of devastation in Puerto Rico is still hard to comprehend. From the ground the damage can only seen in sections, street by street, house by house, but from the sky the overall patterns of destruction become more evident — and it's easy to understand how far recovery still has to go.
—K.B.
The outrage over Flint has faded and the deplorable condition of water in other cities barely got passing mention anyway, but the state of water in the US still has much to be desired. This photo essay by Mette Lampcov serves as comprehensive reminder of the difficulties that communities face when they lack basic essentials. With infrastructure failing and the climate shifting, it should serve as a warning and a rallying cry.
—K.B.
"23 of the Most Powerful Photos of This Week" — BuzzFeed News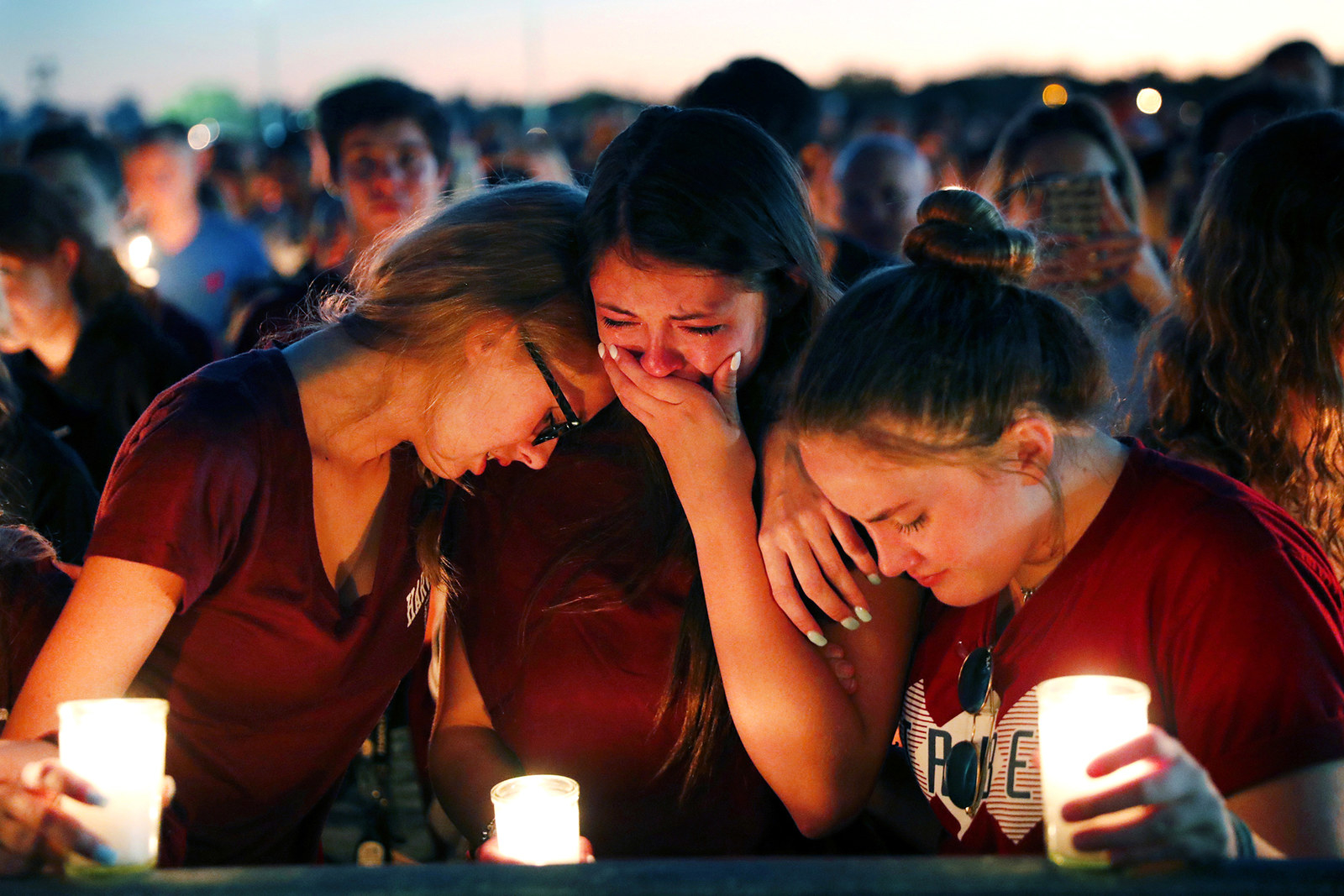 Here are the most moving and breathtaking pictures from the past week.

—G.H.S.