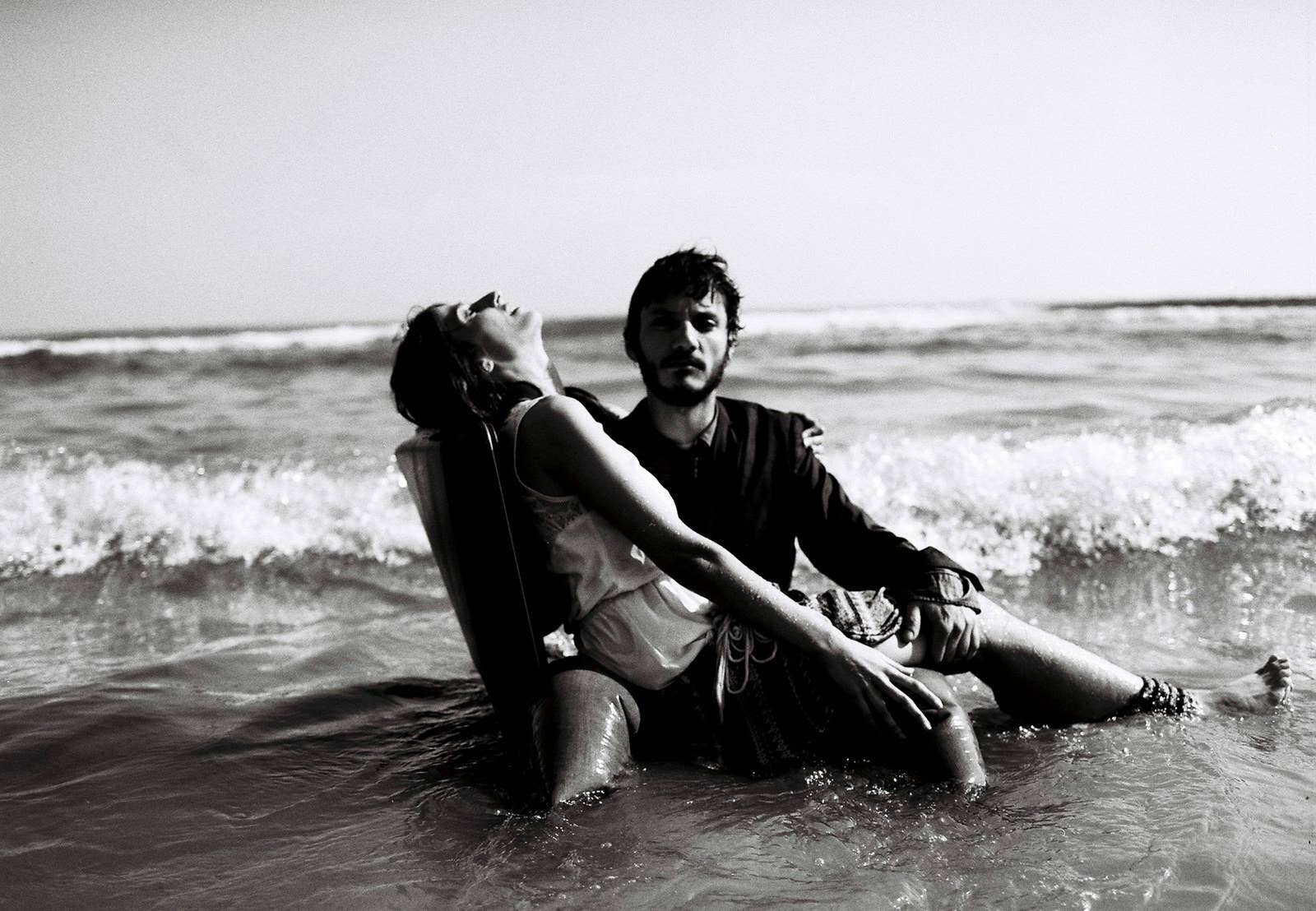 Omar Imam is an artist and photographer who in 2012 fled his home city of Damascus as the Syrian War engulfed the region. After relocating to Amsterdam, Imam began to highlight in his work the stories of those fleeing the violence and bloodshed of the war.
As pictures of the Syrian War made their rounds through Western media, Imam began to notice a sense of complacency in response to the repeated images of white helmets digging through rubble and bloodied children crying for their mothers. His project Live, Love, Refugee aims to counteract this.
"Live, Love, Refugee examines the mental state of Syrian refugees in Lebanon," Imam says, "asking how relationships and dreams are affected by conflict and displacement. It is a visual recreation of the pain and desire of Syrians who struggle to survive in their new land."
By collaborating with Syrian refugees to create dreamlike tableaux, Imam hopes that these images will break the monotony of visual reportage from the region. "The media usually gives audiences the kind of images they already know," Imam goes on. "I wanted to disrupt the viewer's expectations of images of refugees, to get the brain out of its comfort zone."
Here is a selection of stories and pictures from Omar Imam's series Live, Love, Refugee.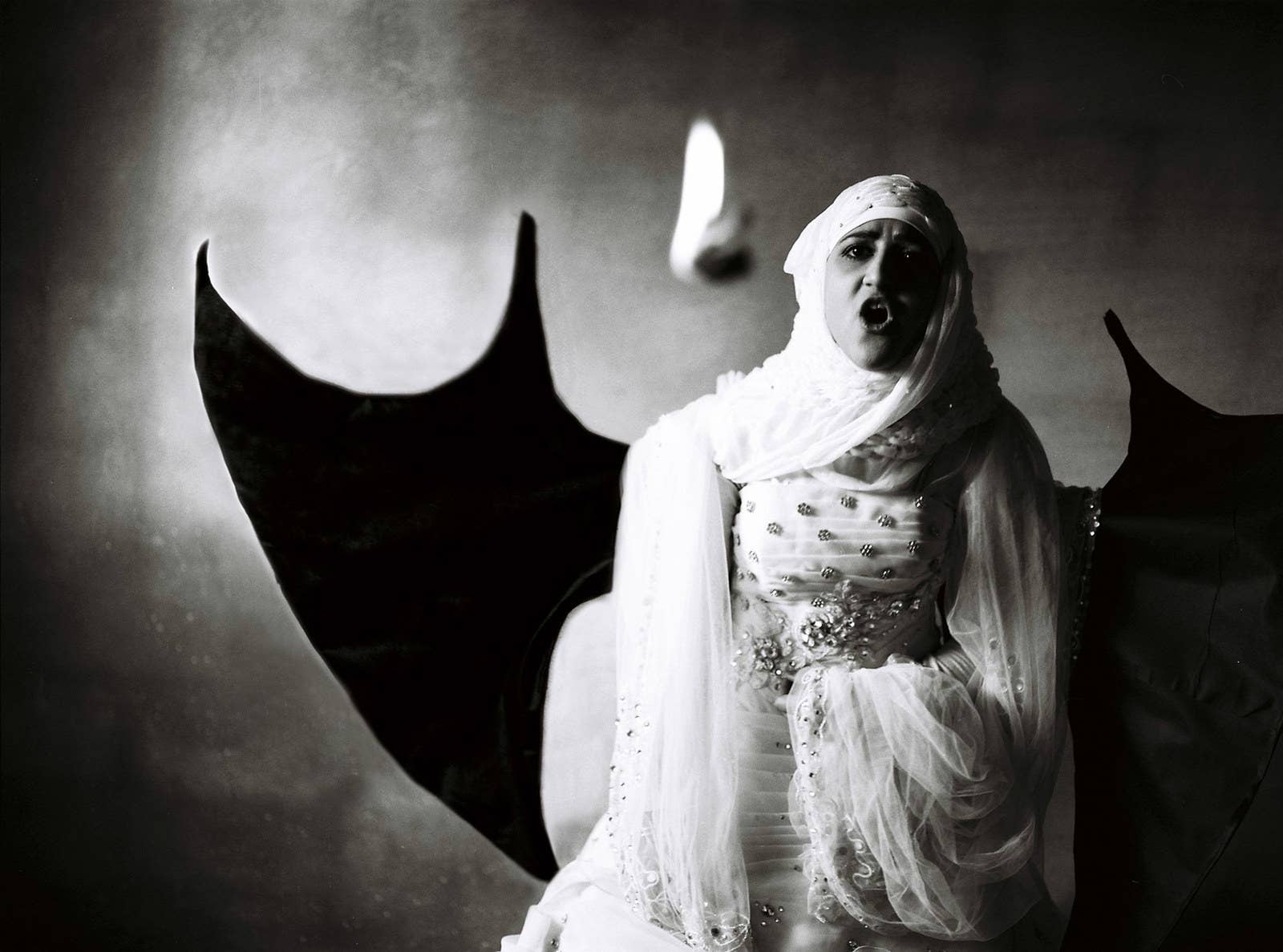 "My husband was a 32-year-old refugee from Homs, the same as me. He lives in the next camp. I never liked him, but I wanted to help my mother.
"I was so afraid at the first night that I didn't let him touch me, so he started beating me. Then his sisters tied me with my scarves and ripped my dress. One of them was touching me; I was yelling and resisting. To get rid of the beating I had to lie. I told them that I am not a virgin. The next day my uncle came and beat me because I brought shame to the family. In the end we had sex because I wanted to prove to everyone that I am a virgin.
"I wish to become a dragon and burn the scarves and everything in that tent."

—Kawthar, 16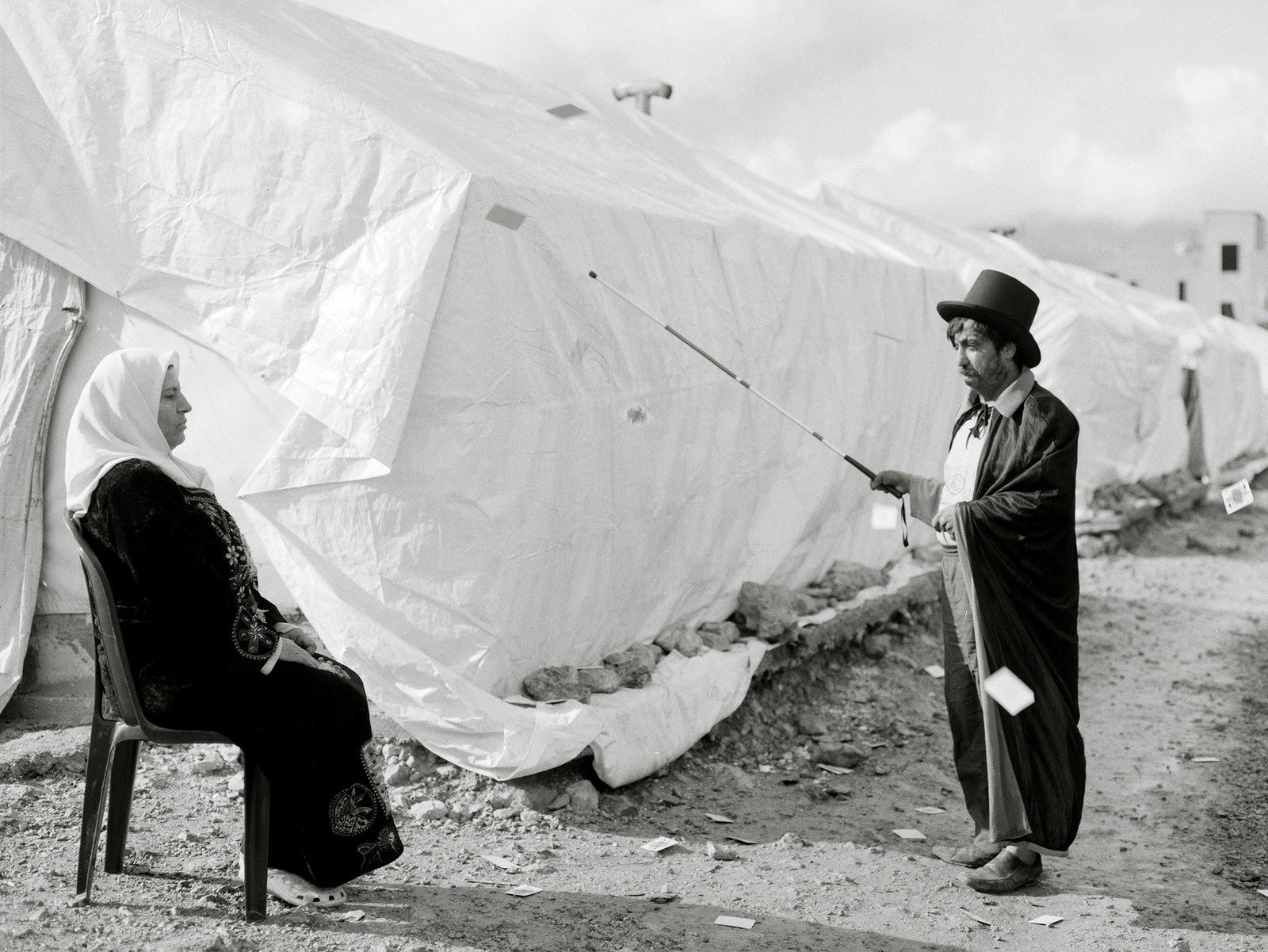 "I was burned at the age of 6 months. My dad left my mother for that reason. Later I married a woman who can't judge my appearance: My wife is blind and partly deaf. In this camp, we've been visited by every possible NGO, they studied my wife's case a lot, and in the end they left us with this cane.
"Because my wife is blind I tell her the stories from her favorite TV series, and sometimes I change the script ... to create a better atmosphere for her."
—Bassam, 39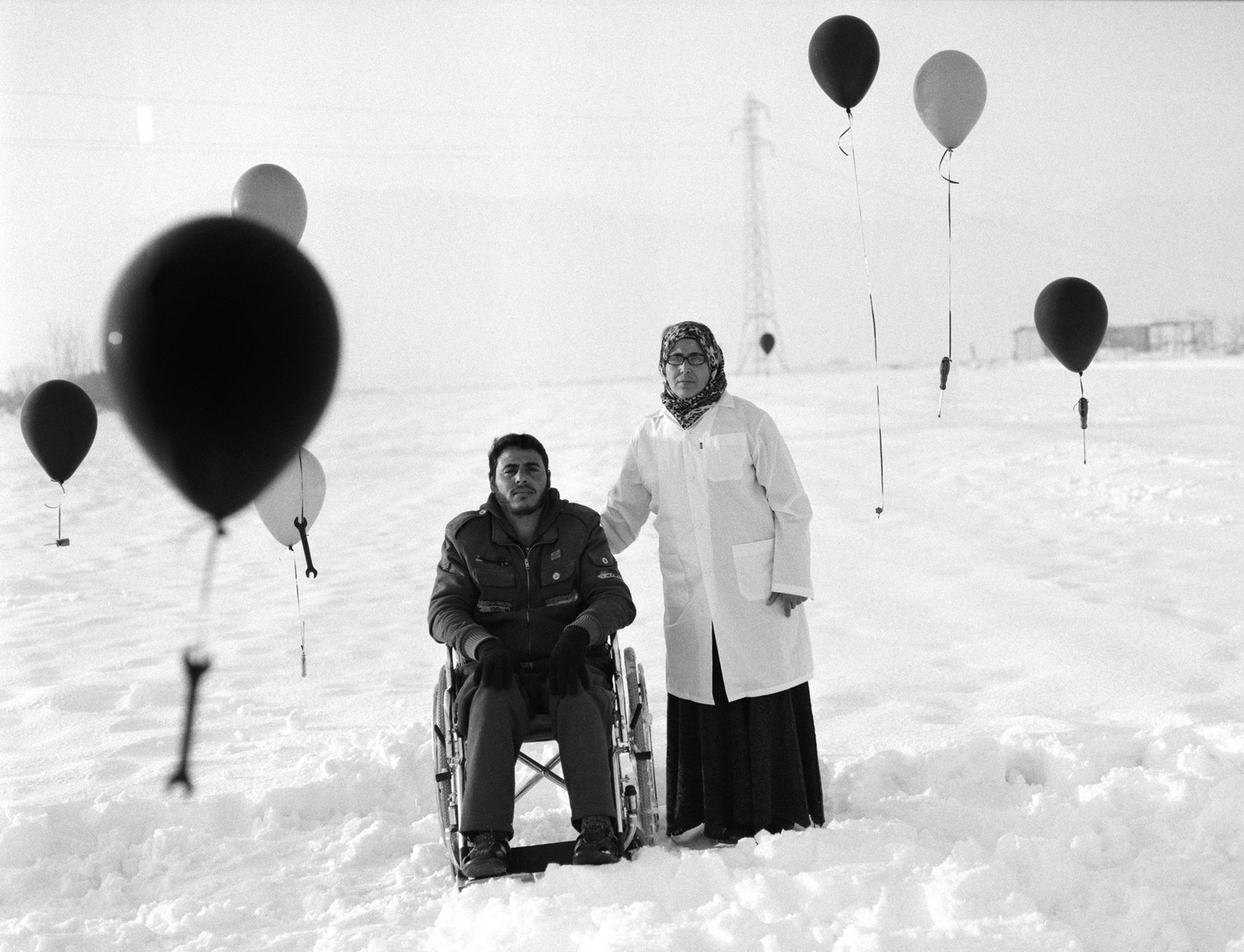 "The war killed my mother and three brothers. I don't want to go back to Syria; that land will make me remember a lot. I just want a new land.
"I used to have my own construction workshop, but in Lebanon I worked as a lumper. My coworker pushed me from the fourth floor and I am now paralyzed. On the day of my surgery, the doctor said, 'I can't go ahead with the surgery on your back because I can't find the screwdrivers.' For a moment I felt like we were talking to a car mechanic. We are refugees but still humans. It's the doctor's responsibility to be equipped with the right instruments."
—Faten, 35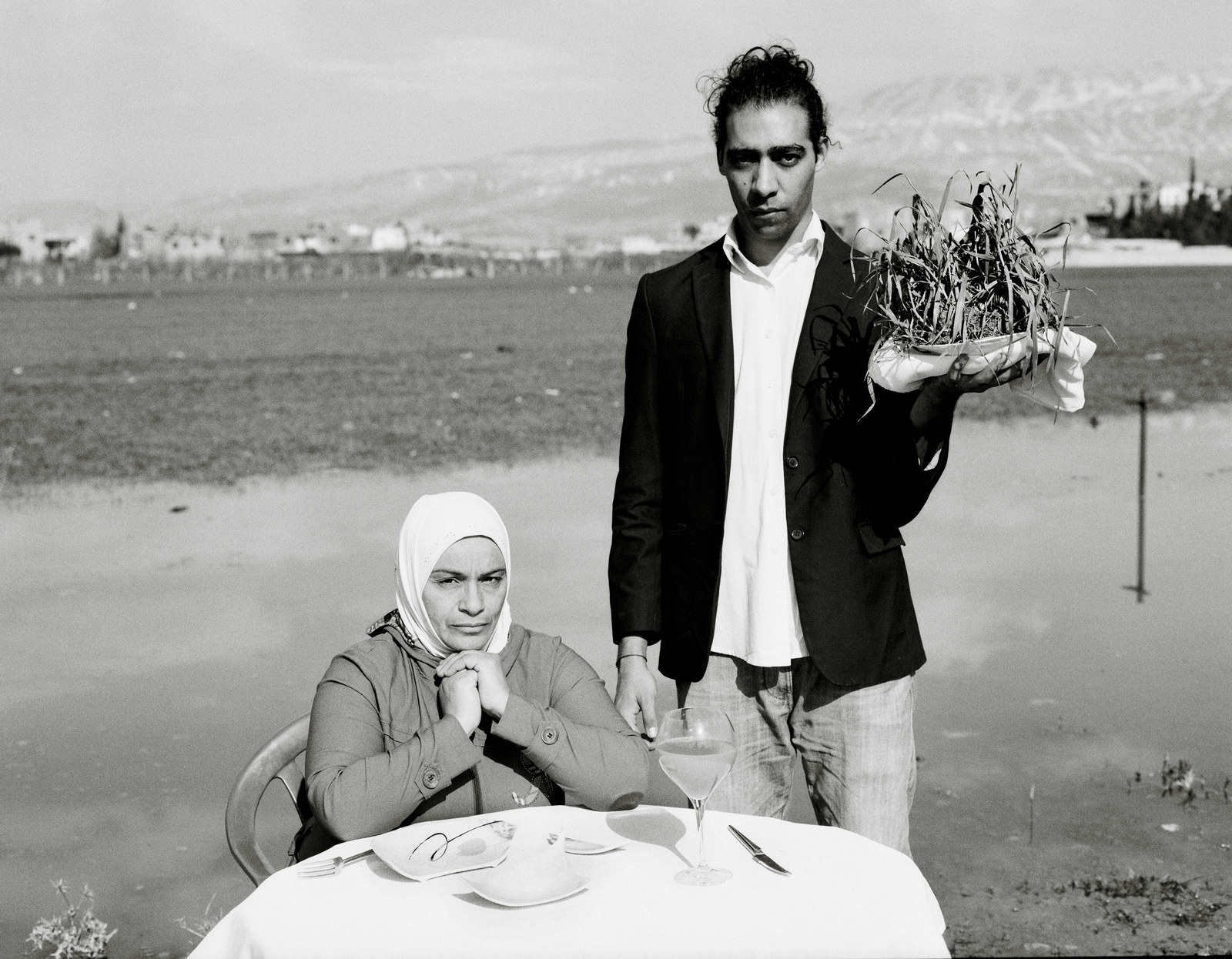 Amenah is a Syrian Palestinian who used to live in Yarmouk in southern Damascus and is now a refugee in Bekaa in northern Lebanon. During the conflict she lost 150 pounds and left Yarmouk with anorexia; she couldn't eat, even in Lebanon.
"We had to eat grass. I couldn't pass it through my throat, but I had to do that in front of the children to make them accept that as a food."
—Amenah, 41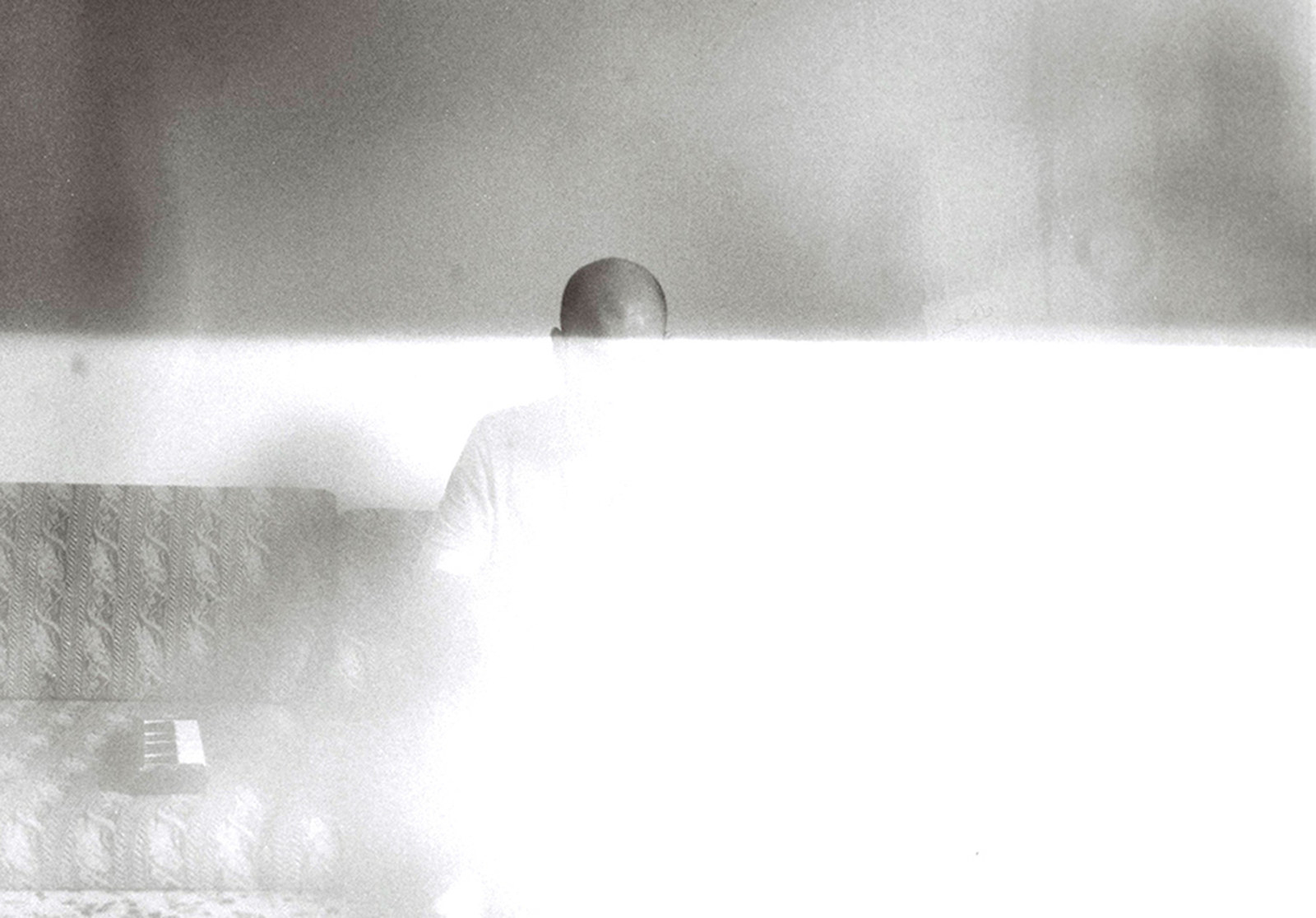 "I write my poems and lyrics using my memories and experiences in Syria, but I've found that the gap between me and my memories from Syria is becoming bigger. I'm afraid of the blank."
—Hani, 29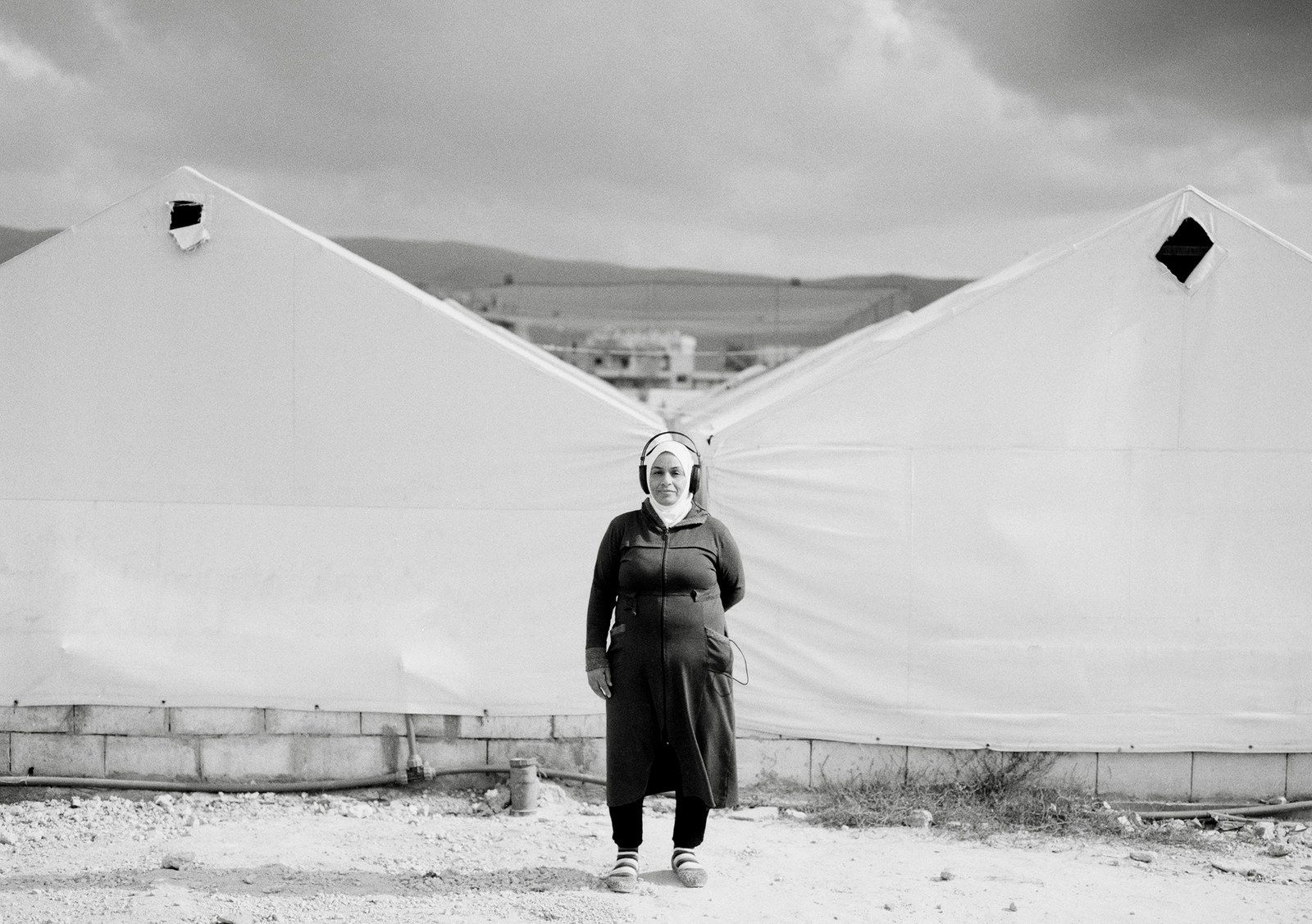 "I was afraid when it was calm. In our neighborhood it usually became calm after the bombings, it's the hardest time. You check who passed away and who is injured. I felt safer when I listened to music or when I kept the TV on so I didn't have to face the quiet moments. I felt better when I pricked myself with needles; the pain confirmed that I was alive. I was really afraid to die like my neighbors."
—Amenah, 41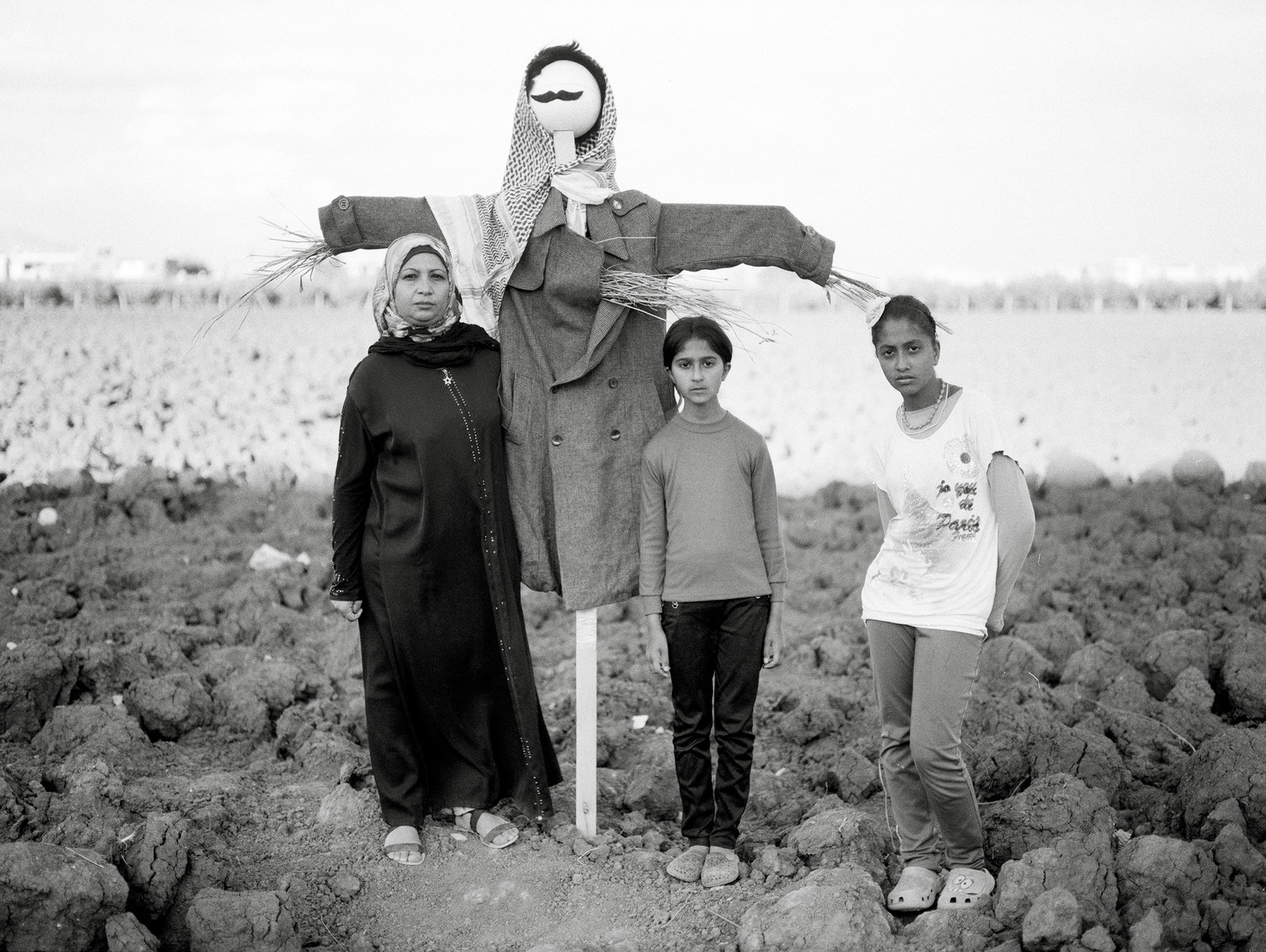 "The role of the man changed during the revolution. My husband didn't dare go to the streets, because of the checkpoints, so I had to do most duties. But at least, before we divorced, he was useful to keep the harassers away from me and my daughters. Someone once told me, 'Yes, I can get you a job, but it would cost you one night.'"
—Rawd, 40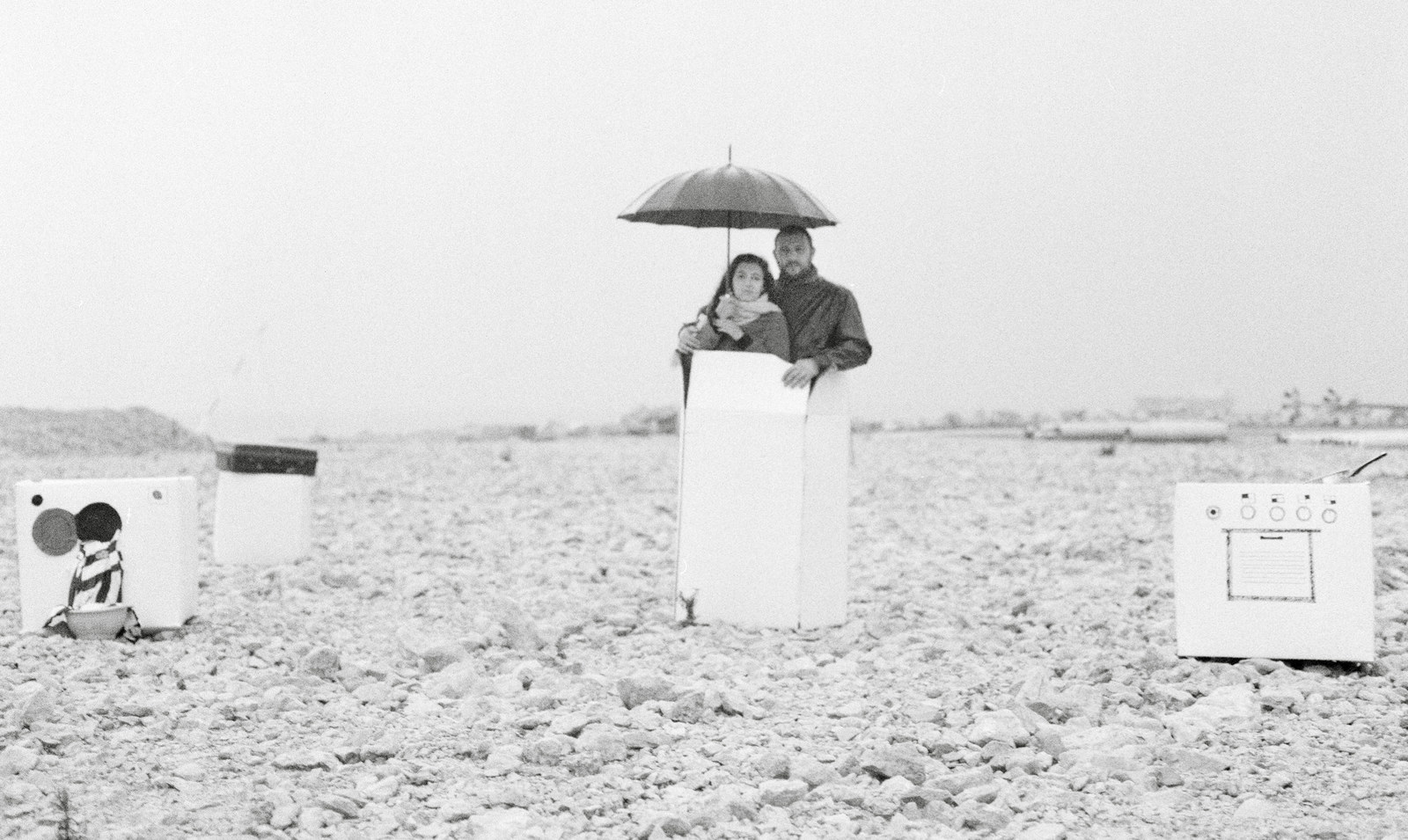 "In Lebanon, I found myself in narrow places. I start feeling anxious now when I am in an open space."
—Forat, 26
To see more of Omar Imam's work, visit his website at omarimam.com.