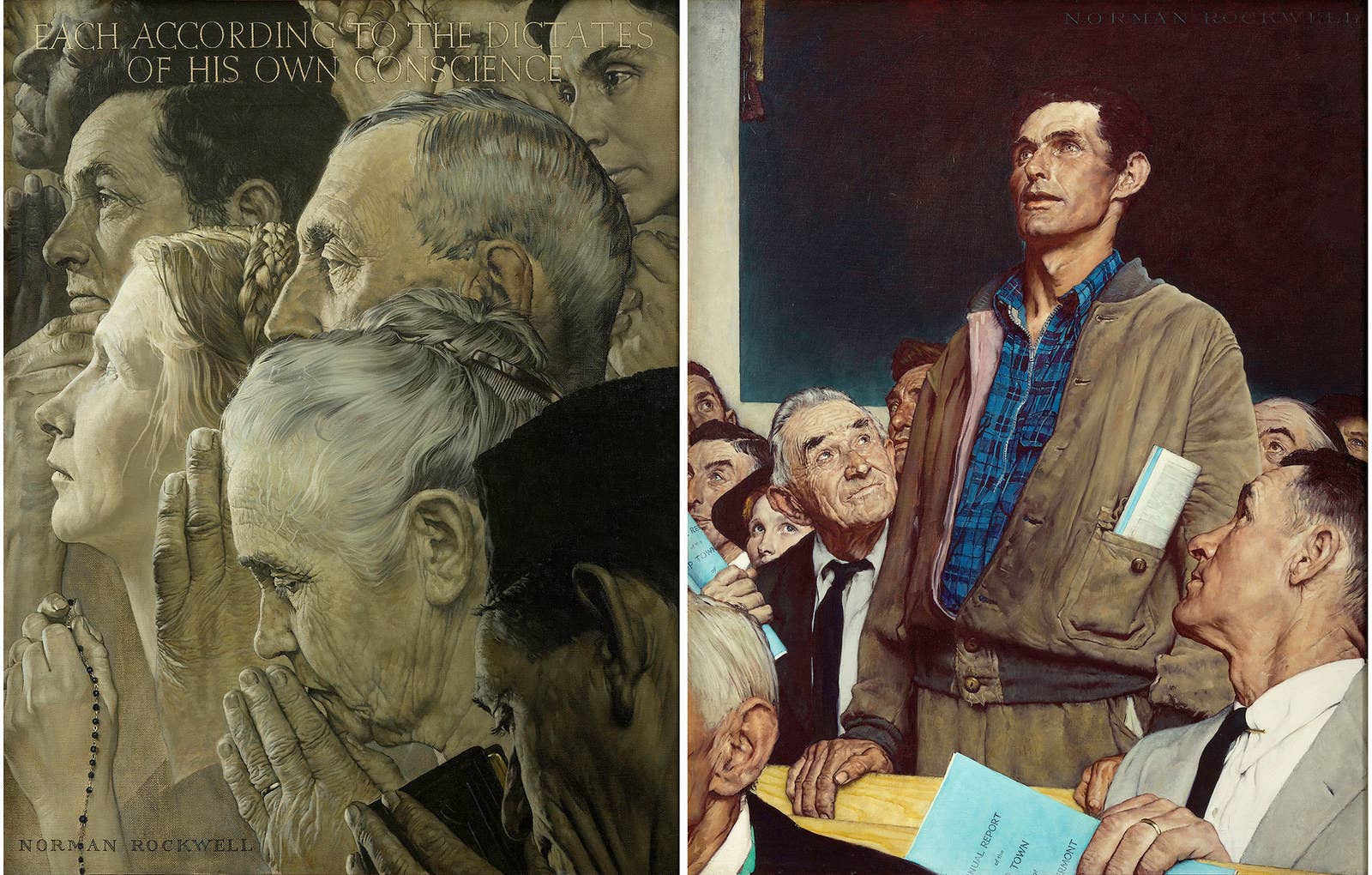 In 1941, just months before the United States entered World War II, President Franklin D. Roosevelt offered Americans a strong rebuttal to the wave of fascism that was making its way across Europe. In his State of the Union address, Roosevelt defined four freedoms that were pivotal to any decent society in the modern world — freedom of speech, freedom of worship, freedom from want, and freedom from fear.
The speech succeeded in establishing America's moral ground against Nazi tyranny, but it wasn't until Norman Rockwell illustrated each of these freedoms in 1943 that FDR's message truly came to define the aspirations of American society.
Rockwell's Four Freedoms paintings, which are currently on view to the public at the Henry Ford Museum of American Innovation in Dearborn, Michigan, became a national sensation and helped solidify Rockwell's reputation as a quintessential American illustrator.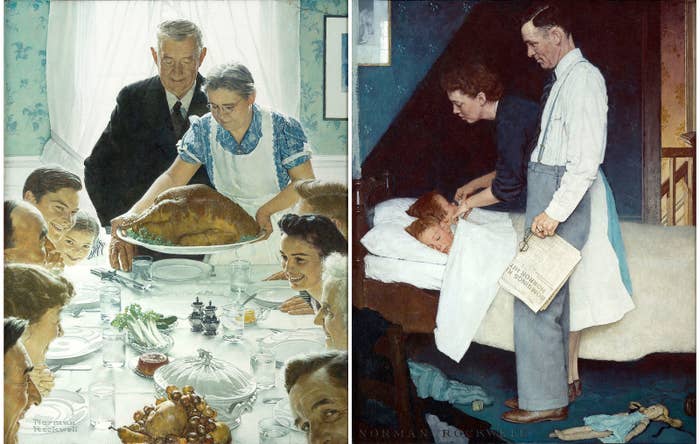 While Rockwell's work continues to be celebrated for its message of patriotism and progress, it's also true that the society we live in today is much more diverse and inclusive than the scenes originally depicted in Rockwell's Four Freedoms.

"I've always loved Rockwell, as many people do," artist Hank Willis Thomas told BuzzFeed News. "But I noticed when I looked at these images from 1943 that there were a lot of Americans missing. Basically, it looks like 'freedom of worship' means you could be Protestant or Catholic. I mean, there's only one African American woman shown and she's off in the shadows and under some text."
To help bring these scenes up to date for a new generation, Thomas teamed up with photographer Emily Shur alongside their collective For Freedoms to reimagine what each of Rockwell's Four Freedoms paintings would look like through today's lens of diversity and inclusion.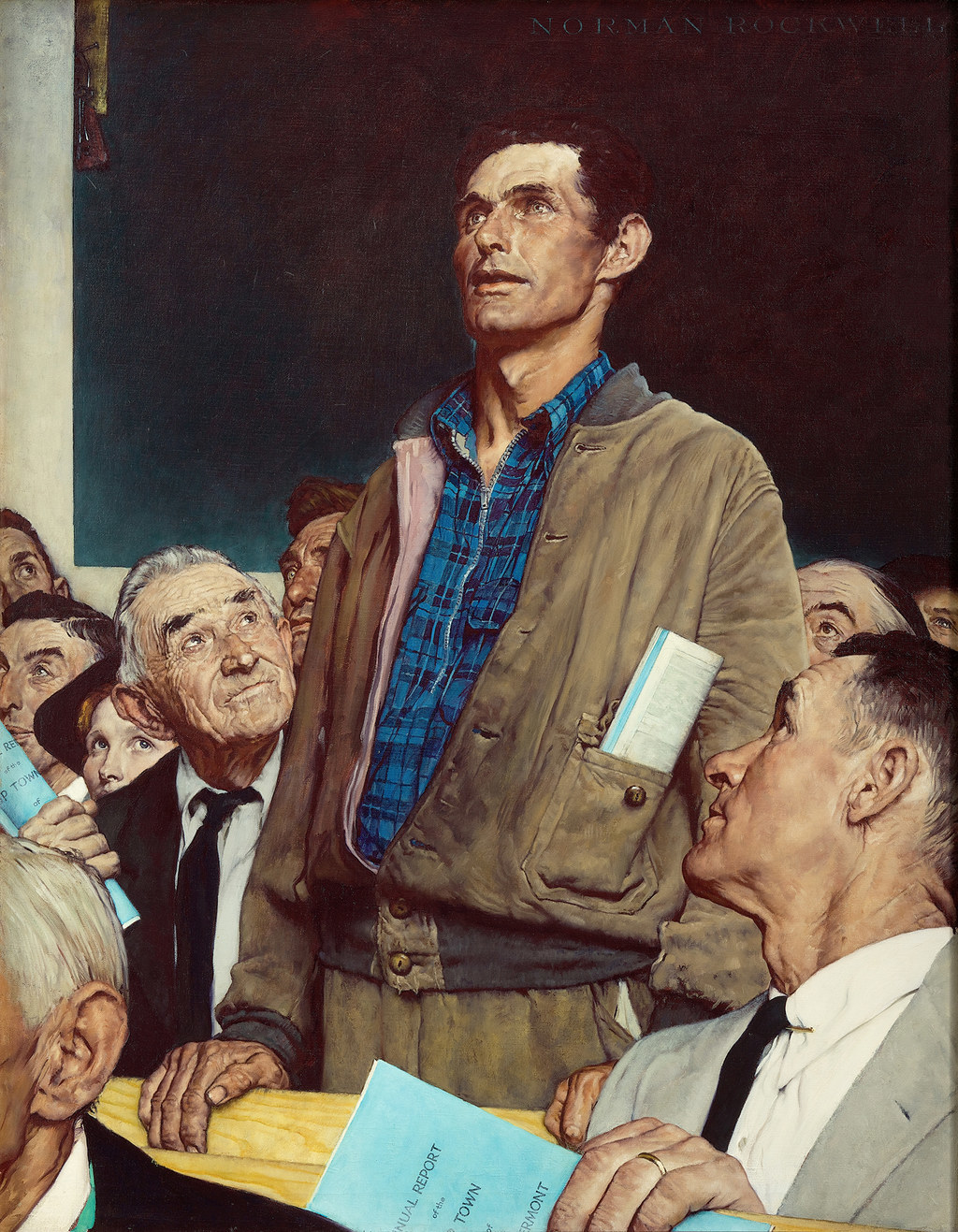 "When we first had the concept for the images we thought we were only going to do four — but we quickly realized that there were no four images that look as inclusive as we felt," said Thomas. "We realized that even if we did over 80, which we did, it would still be incomplete."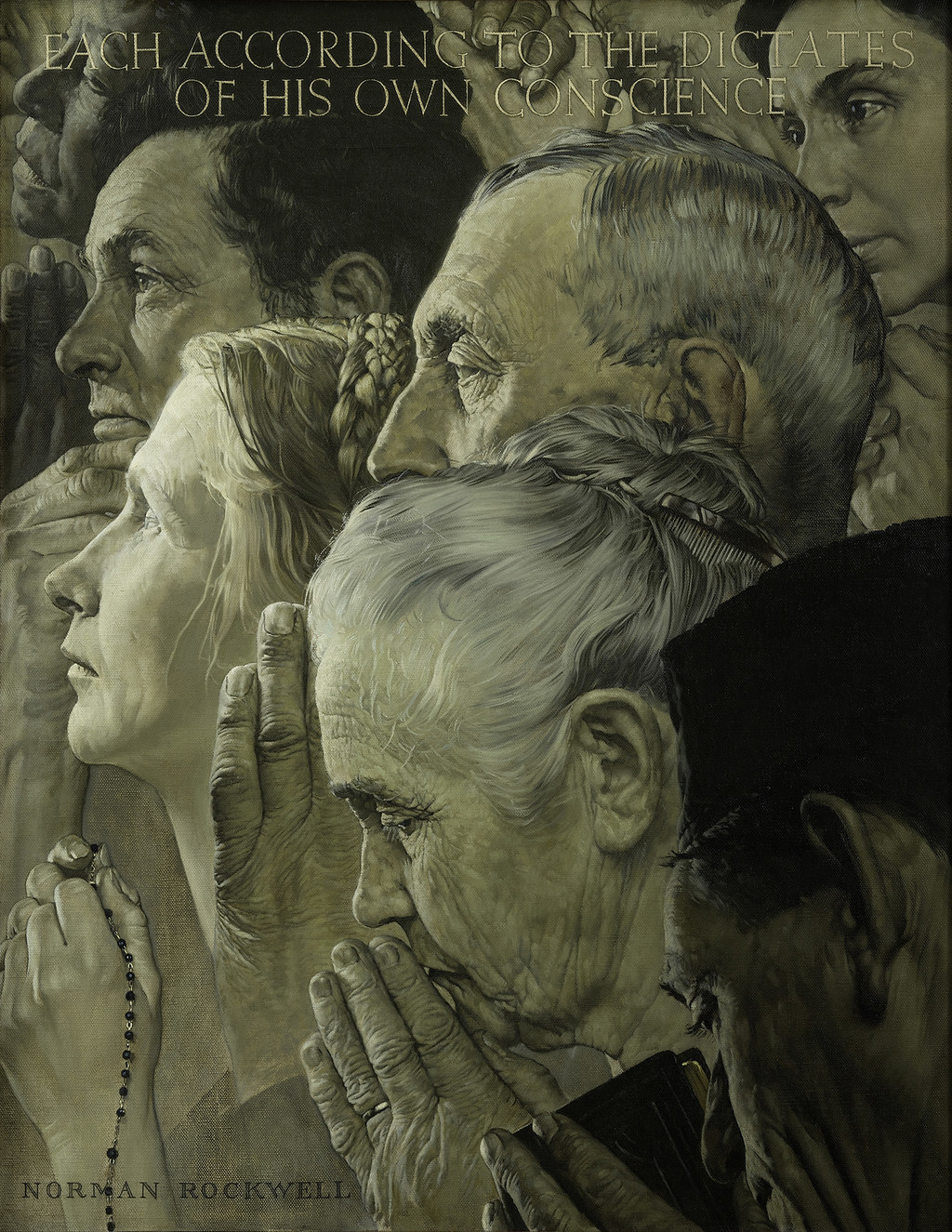 In total, Thomas and Shur created 82 pictures with a revolving cast of activists, artists, celebrities, community members, and people right off the streets who represented a wide spectrum of races and religions.

"These were people who understood that we were trying to represent an inclusive space and an inclusive ideology," said Gina Belafonte, who played a pivotal role in casting the pictures, to BuzzFeed News. "There were so many options to choose from. So many pairings of clothing, skin color, eyes, hair, aura, vibe, and energy. People felt deeply connected and honored to be a part of something so inclusive."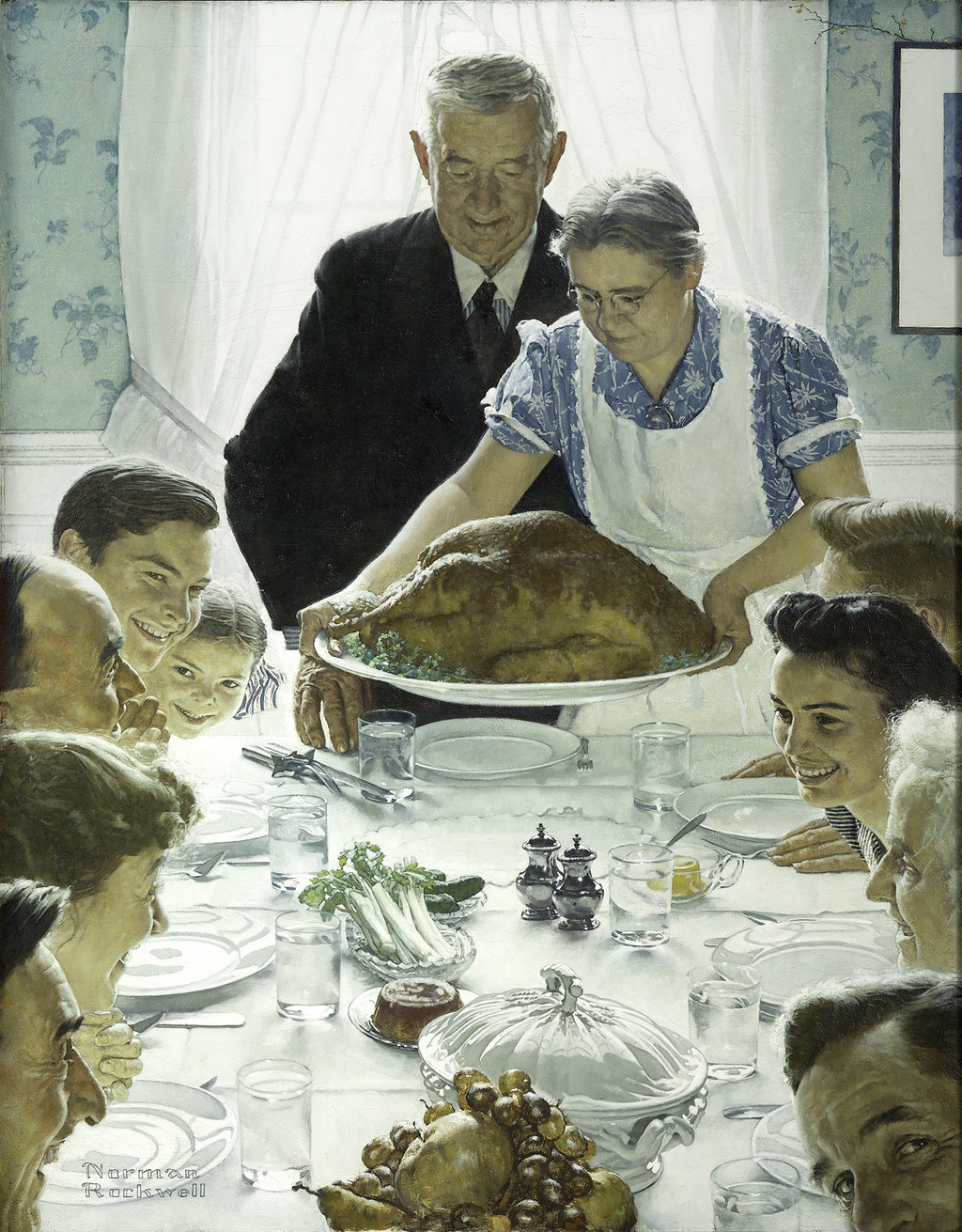 While 82 variations on Rockwell's original works do offer a wider view of what America looks like today, Thomas admitted that even these new images fail to totally represent America in all of its diversity.

"There were questions that came up like 'What does a Jewish person look like?' or 'What does a Muslim look like?'" Thomas added. "So in this, part of our process is recognizing that checking boxes, as we're inclined to do, is often deceiving. A lot of it is about challenging our own values."
For this group of artists and producers, the daunting task of representing diversity in America is not without its worth. "I hope that people look at these images and are reminded of their humanity, their grace and mercy," said Belafonte.
"I hope when certain people see it that they'll let go and give in. I hope people empowered and proud. And most of all, I hope people are inspired and activated to love, be patient, and to take a deeper look at themselves and see where they fit within the deeper mosaic of America."