Before 1920, it was illegal for women to vote in many places across America.
But after a long and arduous fight by suffragettes in both Congress and in the streets, the Nineteenth Amendment became part of the U.S. Constitution with the decree: "The right of citizens of the United States to vote shall not be denied or abridged by the United States or by any State on account of sex."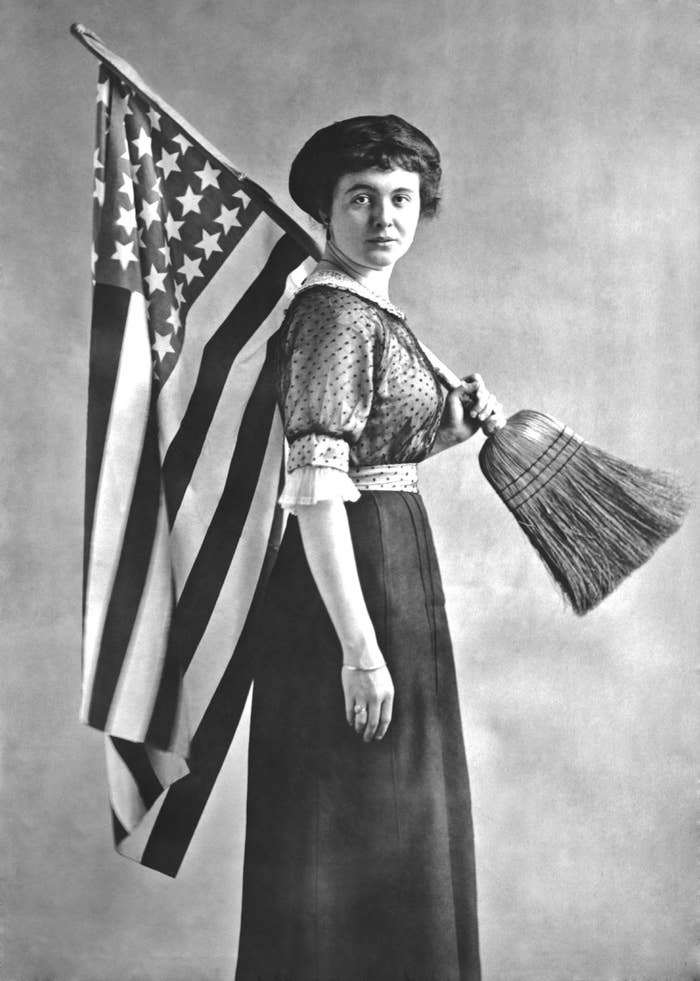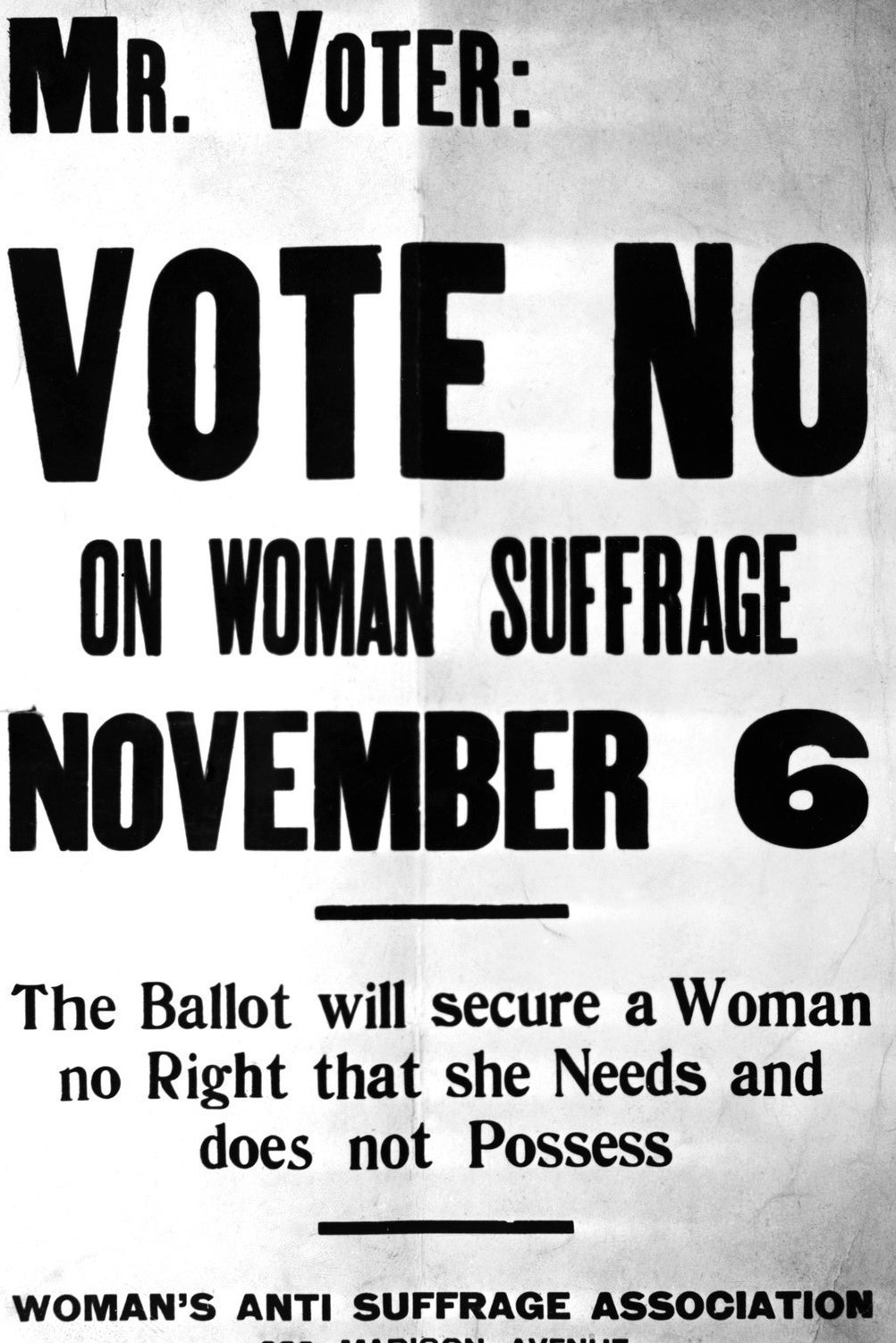 An undated Woman's Anti-Suffrage Association poster (left) reads: "The Ballot will secure a Woman no Right that she Needs and does not Possess." A group of men (right) in Washington D.C. are seen tearing up suffrage banners and heckling a group of women picketing at the White House in 1917.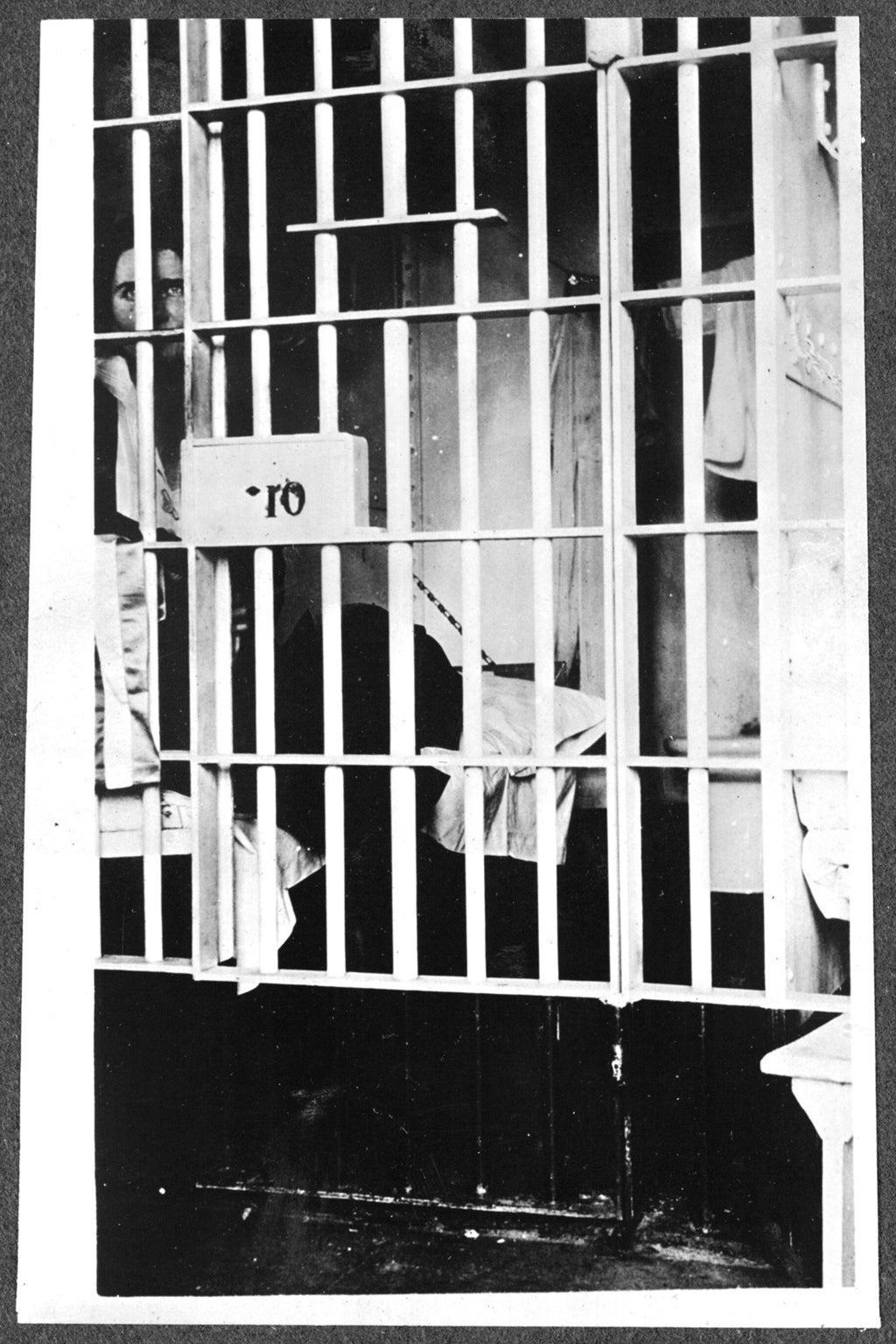 Vida Milholland (left) was arrested in 1917, after picketing for suffrage at the White House in Washington, D.C. and served three days in District Jail. Mrs. Helena Hill Weed (right), a graduate of Vassar College and a vice-president of the Daughters of the American Revolution, was also arrested that day and sentenced to three days in jail. In January 1918, she was arrested for applauding in court and sentenced to 24 hours, and in August 1918, she was arrested for participating in a Lafayette Square suffrage meeting and sentenced to 15 days.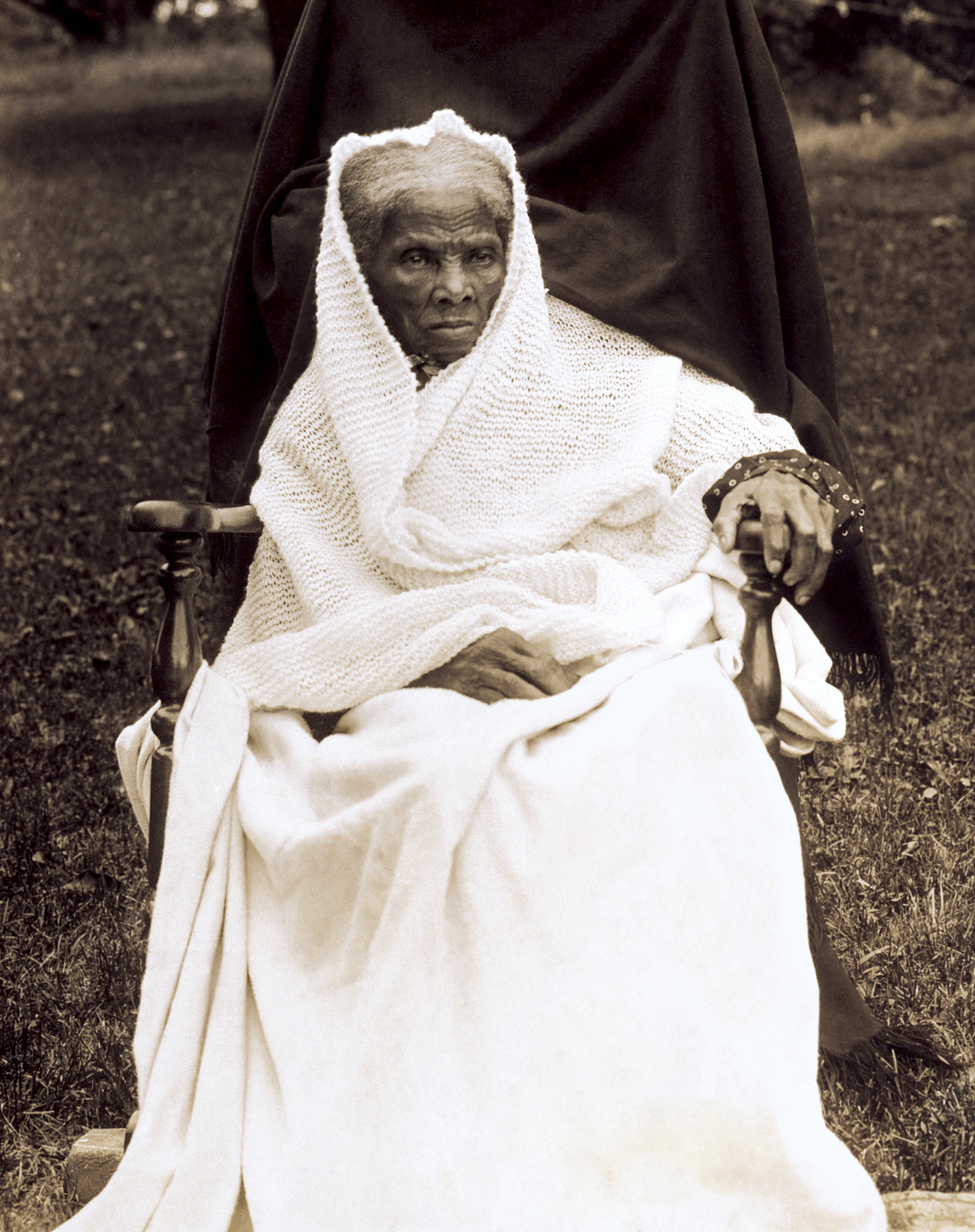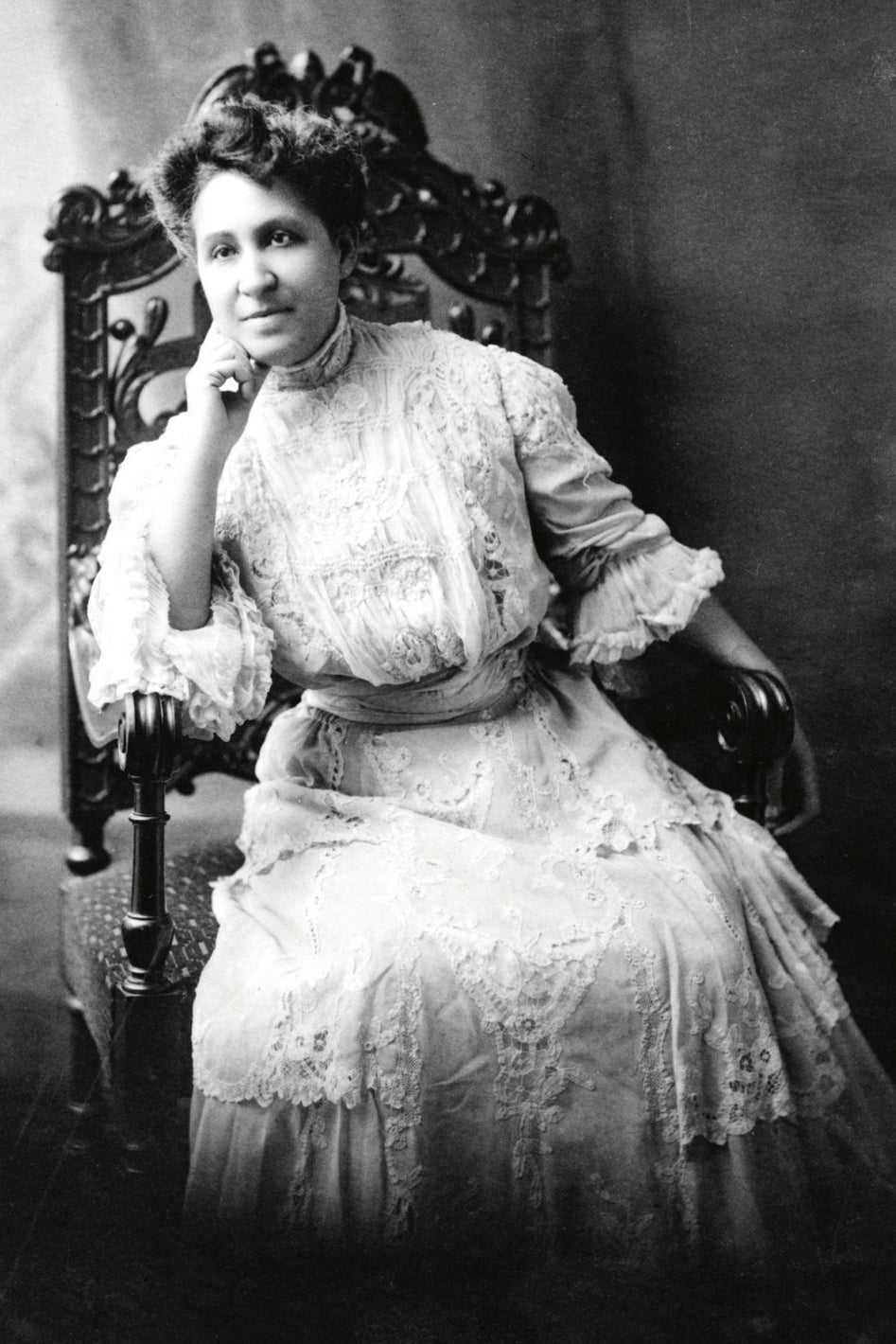 Mary Church Terrell (left) was a writer, teacher, and activist who was the daughter of two former slaves. Under the motto "Lifting As We Climb," Terrell signed the charter that established the National Association of Colored Women's Clubs in 1909, a group that strongly advocated for women's suffrage among other rights. Sojourner Truth (right), a former slave and abolitionist herself, regularly toured the nation to deliver her powerful words on women's suffrage. At the 1851 Women's Convention in Akron, Ohio, she famously said, "If the first woman God ever made was strong enough to turn the world upside down all alone, these women together ought to be able to turn it back, and get it right side up again!"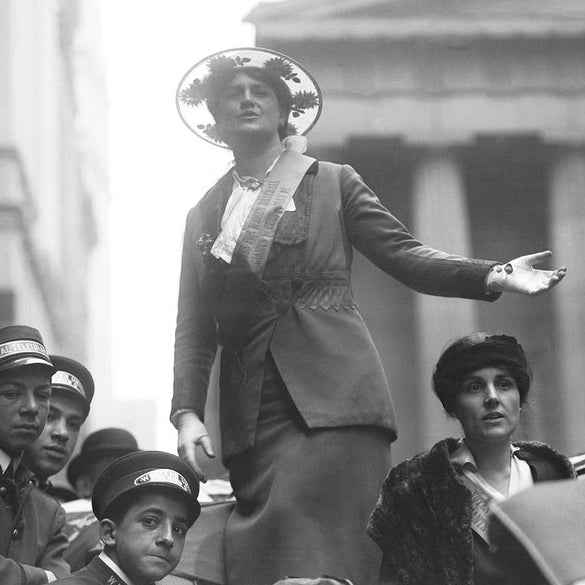 Mrs. James Laidlaw delivers a speech on the suffrage cause in New York City. Mrs. John Blair (left in the right-hand picture), chairman of the publicity committee of Woman's Suffrage in New York, and Mrs. Richberg Hornsby of Chicago, are seen taking off in an early airplane from Midland Beach in Staten Island, New York, to distribute suffrage literature from the air.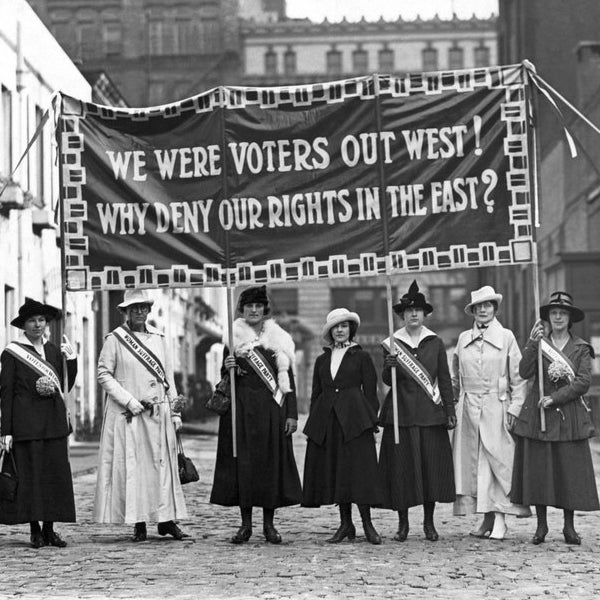 Suffragettes display banners at Washington Mews in Greenwich Village, New York City, circa 1912. Six suffragists at the 1920 Republican National Convention in Chicago are seen holding a banner that reads: "No self respecting woman should wish or work for the success of a party that ignores her self. Susan B. Anthony, 1872."
Despite this victory, the amendment still did not guarantee equal voting rights for women of color living in America.
For many, particularly those living in the South, voter registration was met with discrimination, violence, and the threat of death.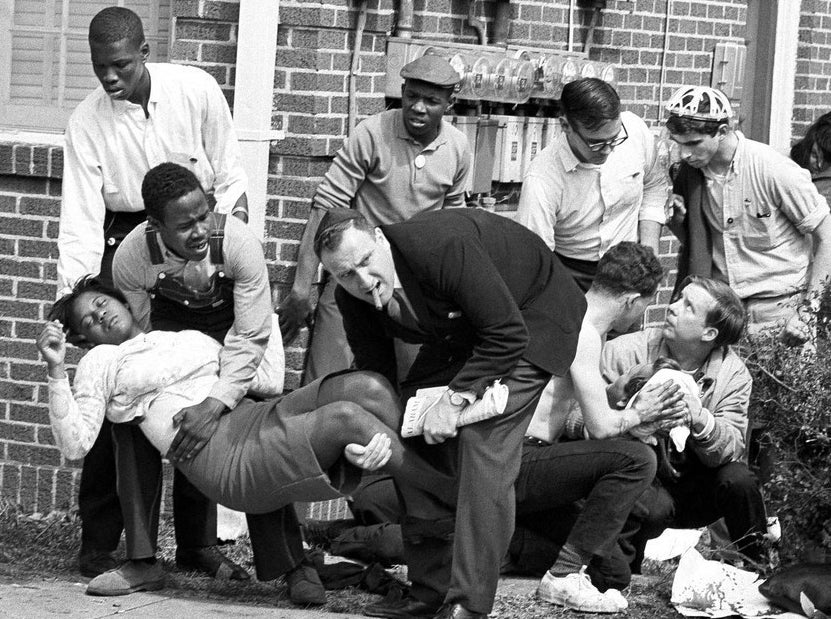 A wounded Amelia Boynton (left) is carried after being injured when state police broke up the demonstration march in Selma, Alabama. The day, which became known as "Bloody Sunday," is widely credited for galvanizing the nation's leaders and ultimately yielded passage of the Voting Rights Act of 1965. A hangman's noose (right) dangles from an automobile driven by a hooded Ku Klux Klan member, as a grim warning for black people to stay away from the voting places in the municipal primary election of Miami, Florida, in 1939. In spite of the threats, 616 black people exercised their right to vote.