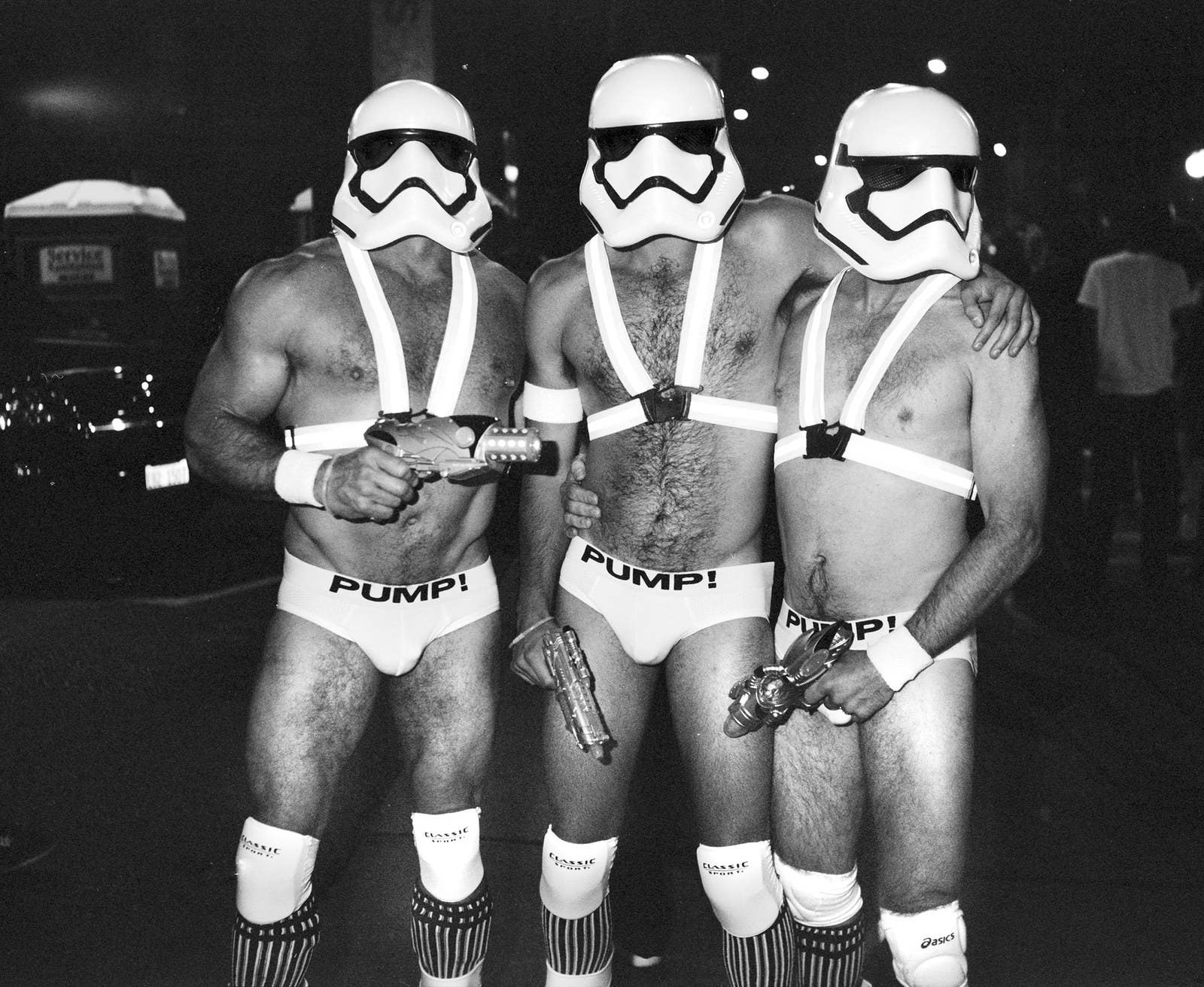 Every year on Halloween — when the trick-or-treating is over and the children are tucked warmly into their beds — that's when the real party starts.
In Chicago, scores of costumed partygoers flood the streets in search of a strong drink and a good time. Since 2005, photographer Rick Majewski has been there to capture all of the excitement, all while dressed as the iconic '30s press photographer Weegee. His ongoing project, Weegee Halloween, compiles his most bizarre pictures of the costumes, naughtiness, and ruckus that characterizes Halloween.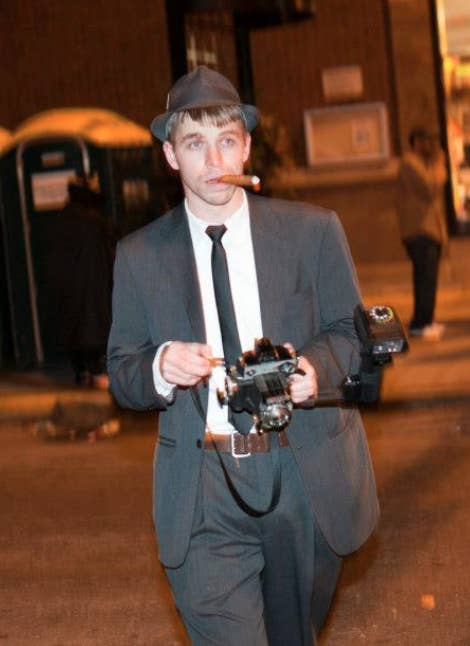 Here, Majewski shares with BuzzFeed News a selection of photos from this project and how it came to be.
Weegee Halloween is a photo series about the holiday of Halloween, marked by a mixture of humor, creativity, sexuality, horror, and booze. Styled after the work of photojournalists during the golden age of newspapers, the series is shot on black-and-white film with vintage cameras and the help of a flash.
I've shot everything from weddings to protests, and I always try to have a camera on me. I started this series when I was a photography student at Mesa Community College in Arizona. I thought it would be a fun costume to dress up in a suit, wear a fedora with a card labeled "PRESS," then run around with an old camera, photographing other people in their costumes and using real film. From there, I just continued doing it — year after year, every Halloween. It was a project I was always working on with no real end date.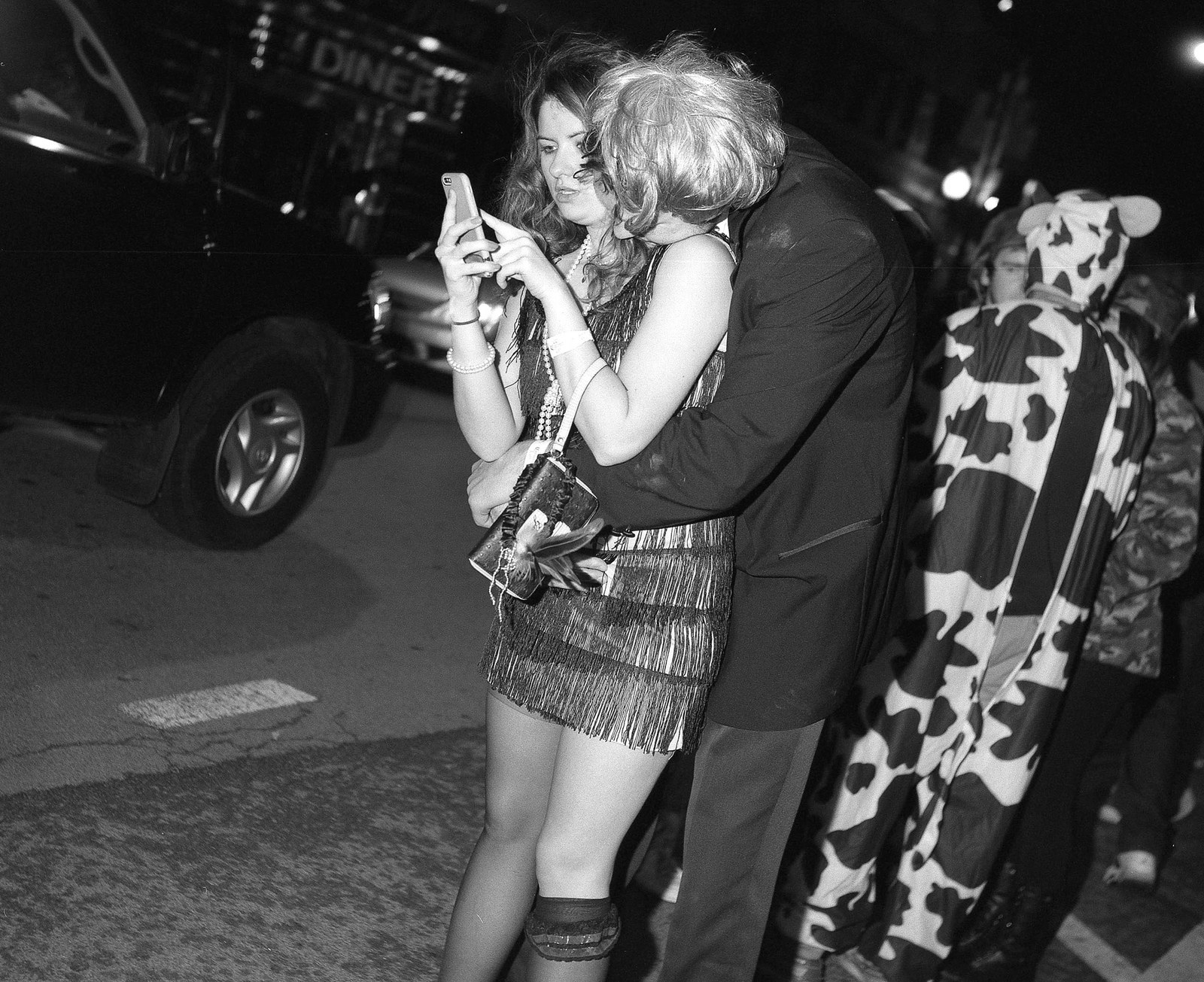 Weegee's real name was Arthur Fellig. He was a press photographer in New York City in the 1930s to 1940s. He was the first photographer to have a police scanner in his car, which allowed him to beat the police to the crime scenes. People said he was able to predict where a crime would happen, so he got the nickname after a Ouija board, but he misspelled Ouija as "Weegee."

One thing I have learned from this project is how a photographer from the past had to be a technical master at what they did. When shooting with film, you have to wait and see if you got the shot, whereas with digital, the second after taking the photo, you can look at the screen to verify. Also, there is less room for error with film. If the exposure is off by too much, the negative is unusable. Focusing these old cameras in low light is very difficult. Usually, I set the camera at a certain distance and let my subjects walk into range.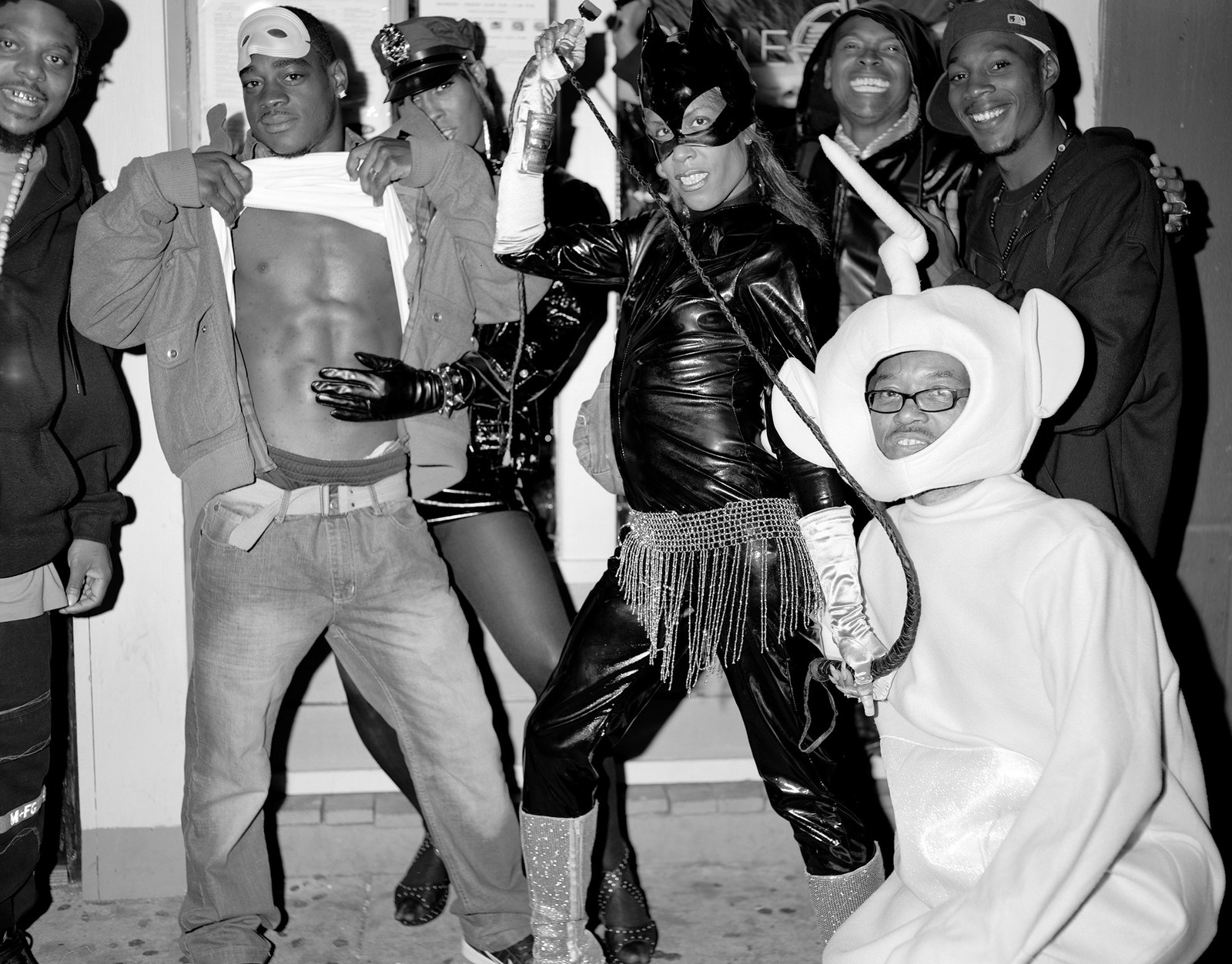 My favorite image is of the three stormtroopers in matching "PUMP!" briefs. But I will always love the shots that were candid, that I took on a fly. When those come out, well-exposed and in focus, it makes the series worthwhile.

Halloween, compared to other holidays, is unique. It is the one holiday when people dress up as something other than themselves and party throughout the night. I am going to continue this project for as long as I can. Even if they stop making film in the future, I will switch to digital. The great thing about this series is that I can go to any city and work on it. I just need to find that one street where everyone is in costume and having a good time — preferably with enough ambient light so I can focus my camera.