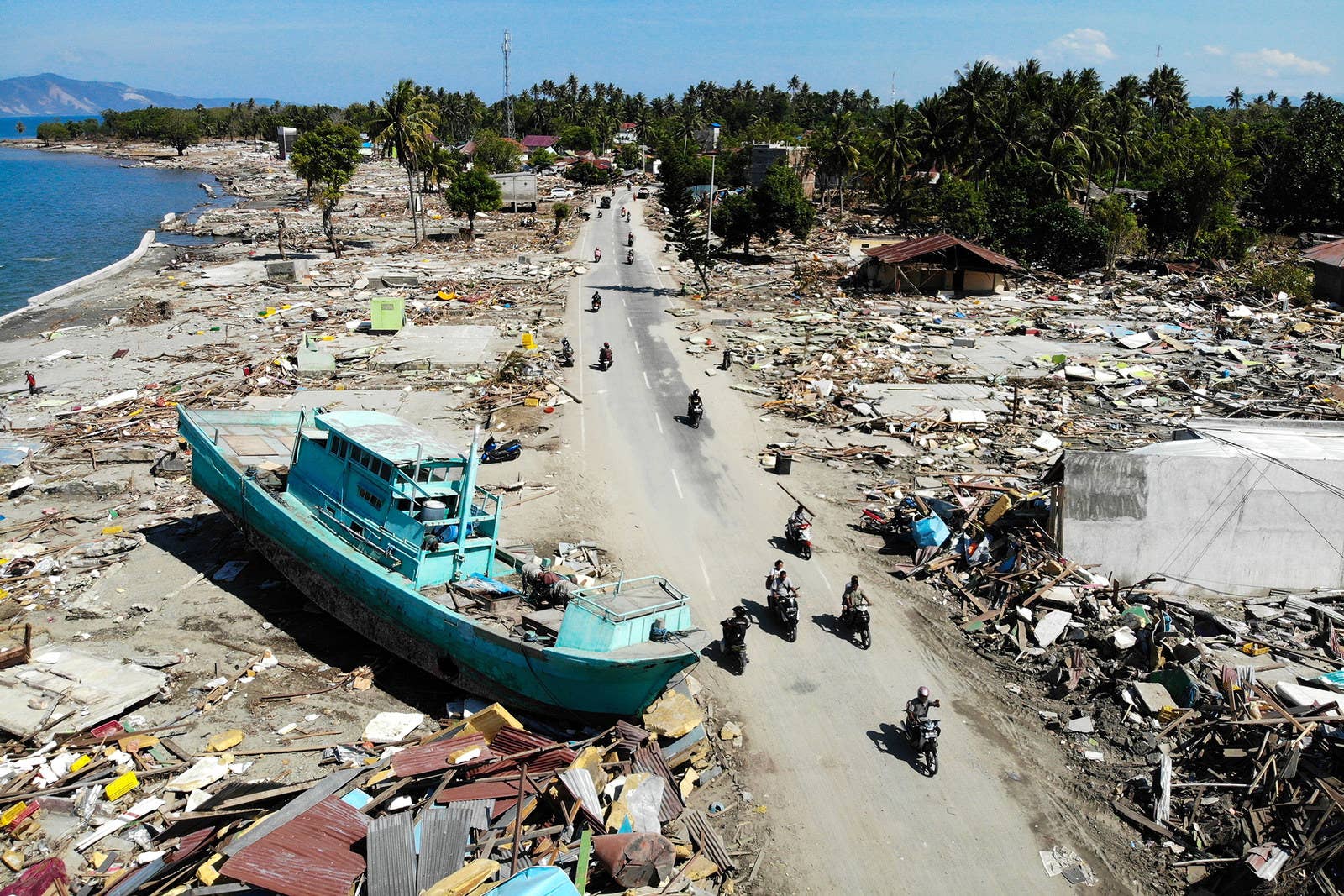 On Friday, a powerful 7.5 magnitude earthquake struck the island of Sulawesi in Indonesia, triggering a massive 10-foot tsunami that devastated the region and left more than 1,400 people dead.
In Palu, the capital of Central Sulawesi, the devastation is far-reaching — boats larger than buildings have washed ashore, landslides have blocked vital roadways, and across the area, families are left to dig through the rubble for missing loved ones.
"While we still don't know the full scale of the crisis yet," Save the Children's program implementation director, Tom Howells, said in a statement. "We know it is immense, with catastrophic damage occurring in a number of areas." As the death toll rises, officials are hoping to curb the spread of disease by burying the bodies in mass graves.
These pictures, taken from the air above the towns of Palu and Donggala, show the widespread devastation of the tsunami's aftermath.