Fashion designer Hubert de Givenchy died Saturday, March 10 at the age of 91.
In 1952, he founded the House of Givenchy, a luxury fashion and perfume company based in Paris. For the past seven decades, Givenchy has made himself legendary for coming up with personal and professional designs for people like Audrey Hepburn, Ingrid Bergman, and Jacqueline Kennedy Onassis. He also inspired the the initial concept for "the little black dress," after designing Hepburn's in Breakfast at Tiffany's.
The official Givenchy Instagram account wrote in a caption, "The House of Givenchy pays homage to its founder Hubert de Givenchy, a major personality of the world of French Haute Couture and a gentleman who symbolized Parisian chic and elegance for more than half a century. His enduring influence and his approach to style reverberates to this day. He will be greatly missed."
Givenchy left behind a long, rich legacy of work. Here are some iconic photos of his and his company's designs during his lifetime:
Audrey Hepburn wears her black Givenchy dress on the set of the film Breakfast At Tiffany's in 1961.
First lady Jacqueline Kennedy leaves the Quai d'Orsay in Paris on June 2, 1961, while wearing a Givenchy creation.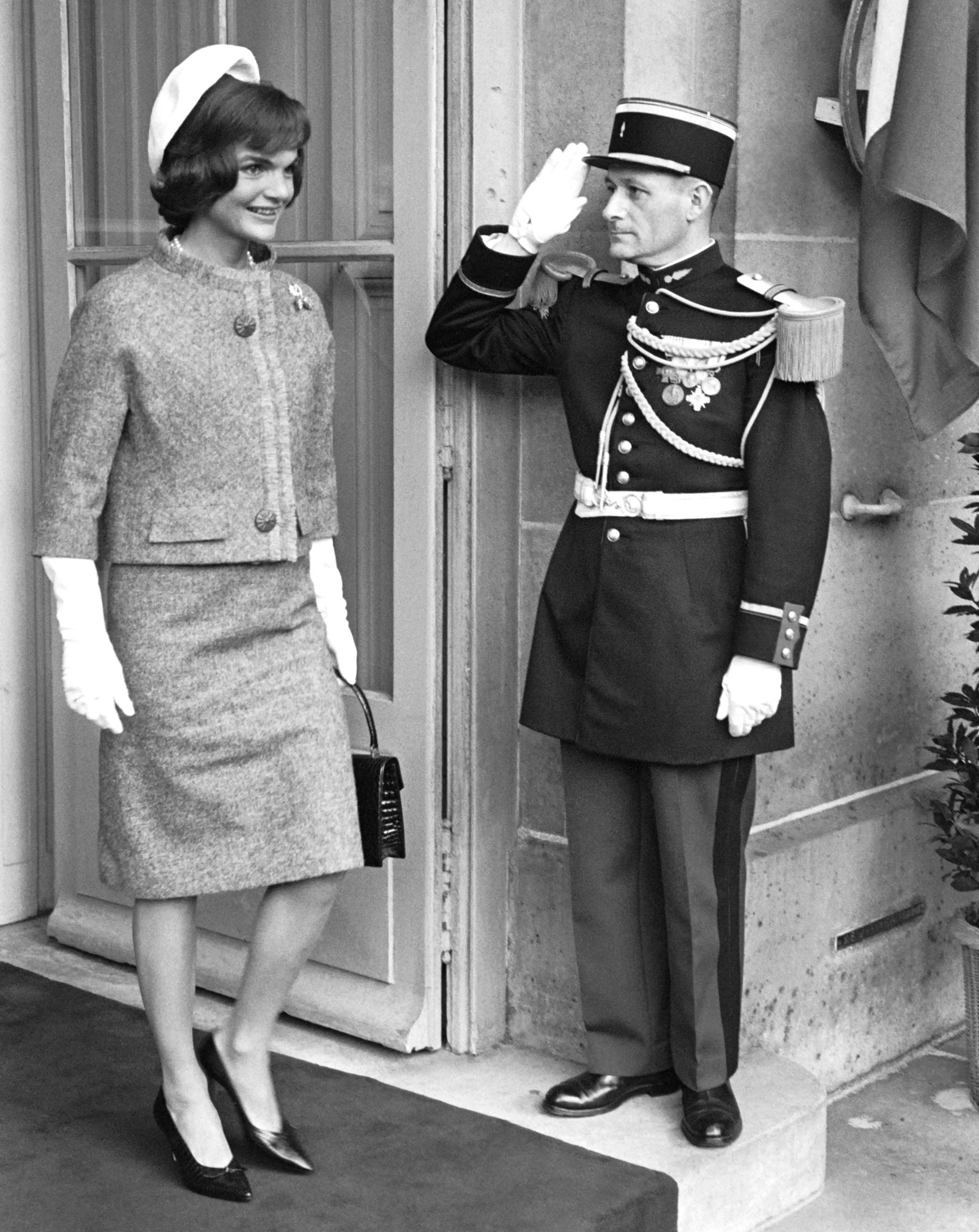 Edie Sedgwick poses in a Venus bodysuit and flower-studded stockings by Givenchy for a 1966 issue of Vogue.
Model Liz Benn poses on a beach wearing a dark brown strapless swimsuit by Givenchy in 1953.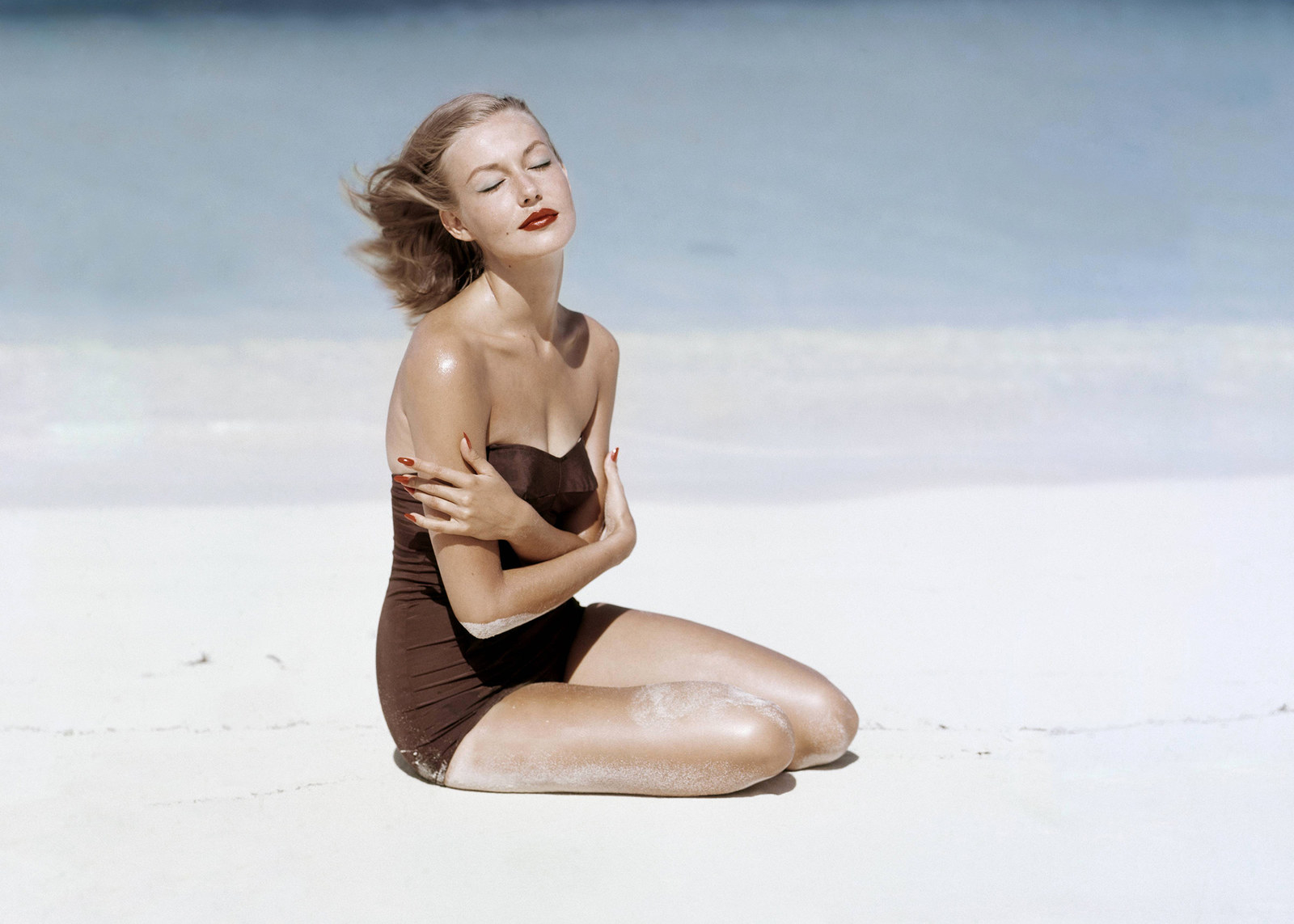 A model shows off her shantung dress with a tweed jacket during a Givenchy show in 1952.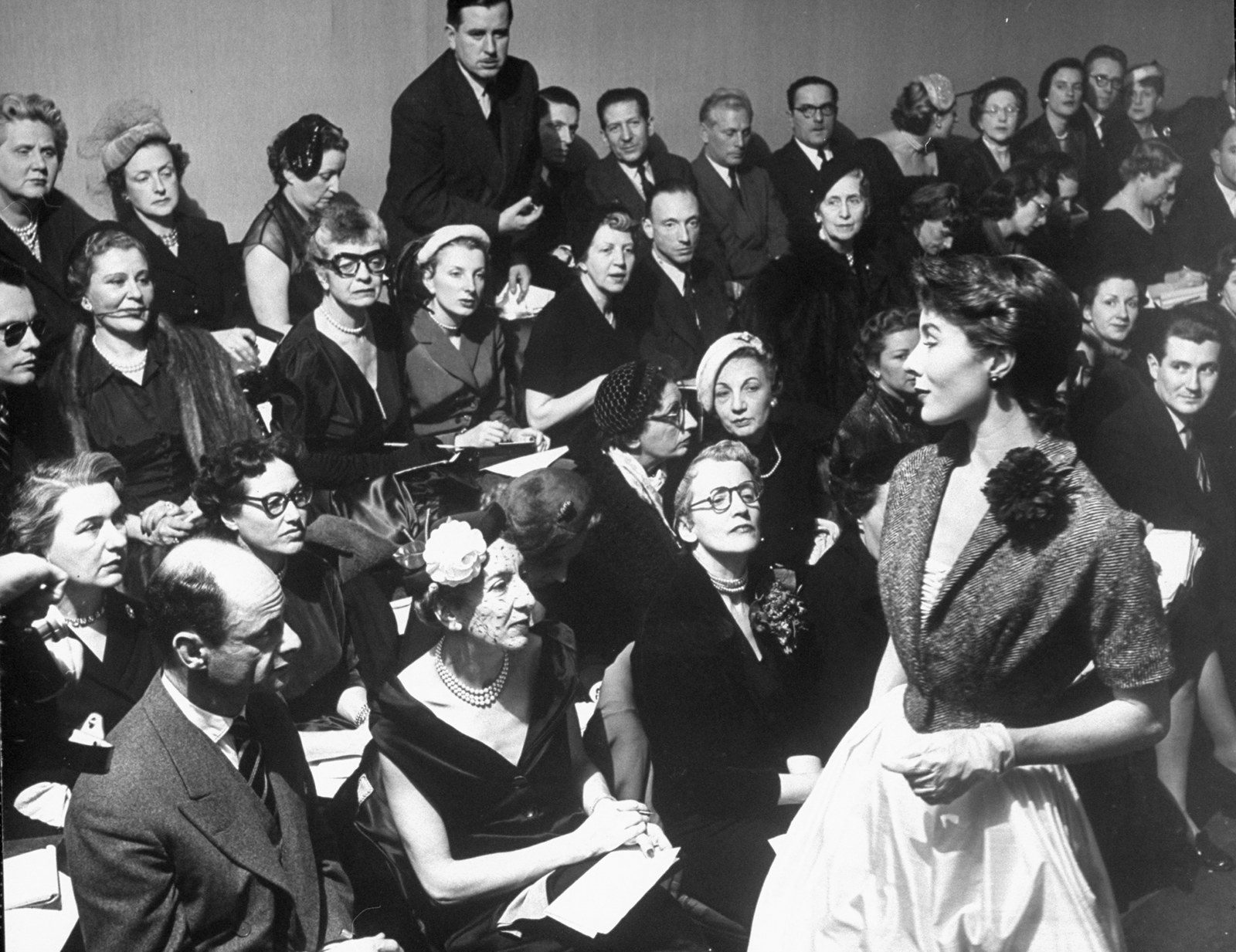 Left: A triple-tied, chin-high collar designed by Givenchy in 1952. Right: Model Ivy Nicholson shows off a design in 1952.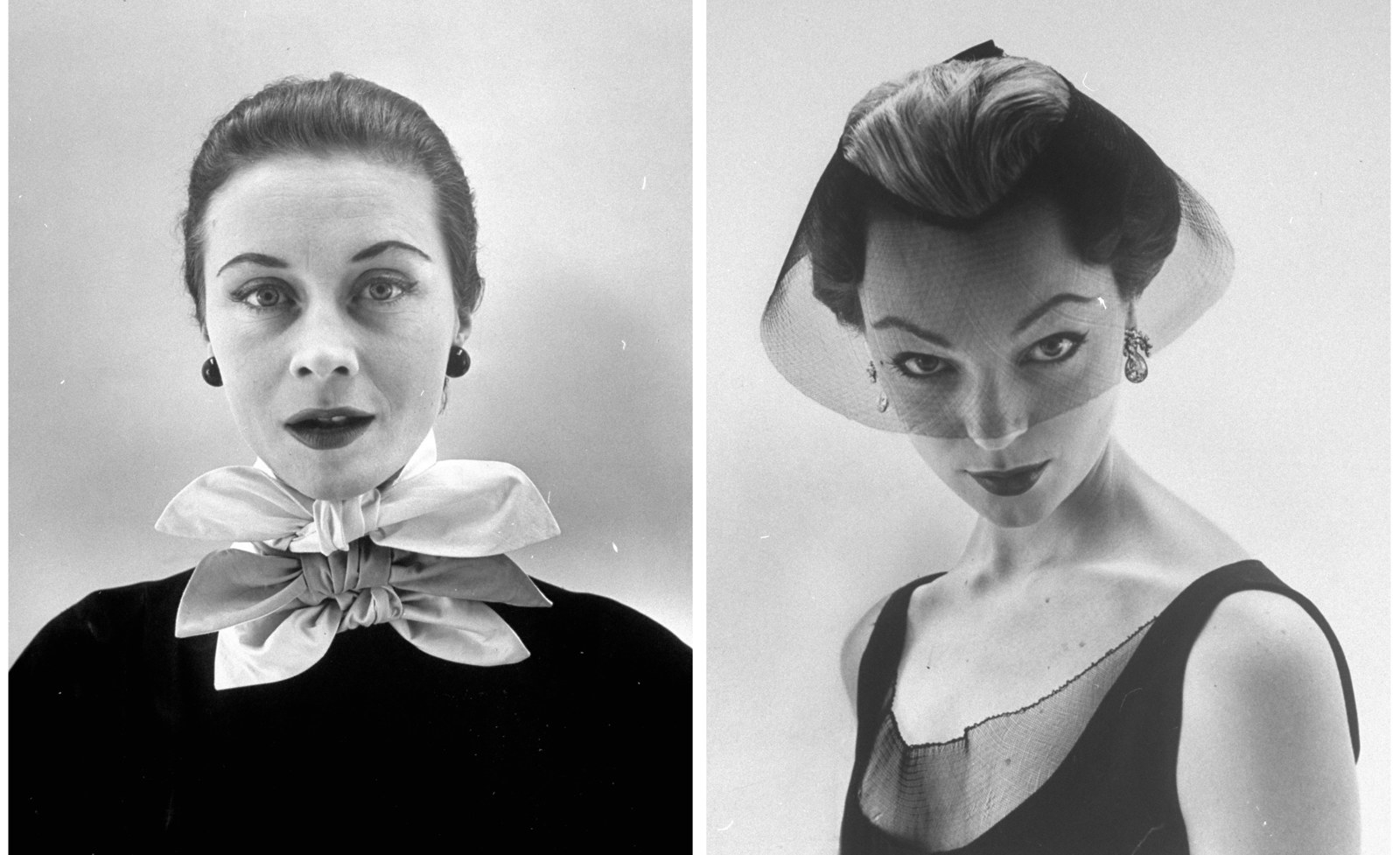 Hubert de Givenchy adjusts one of his creations on a model, circa 1950.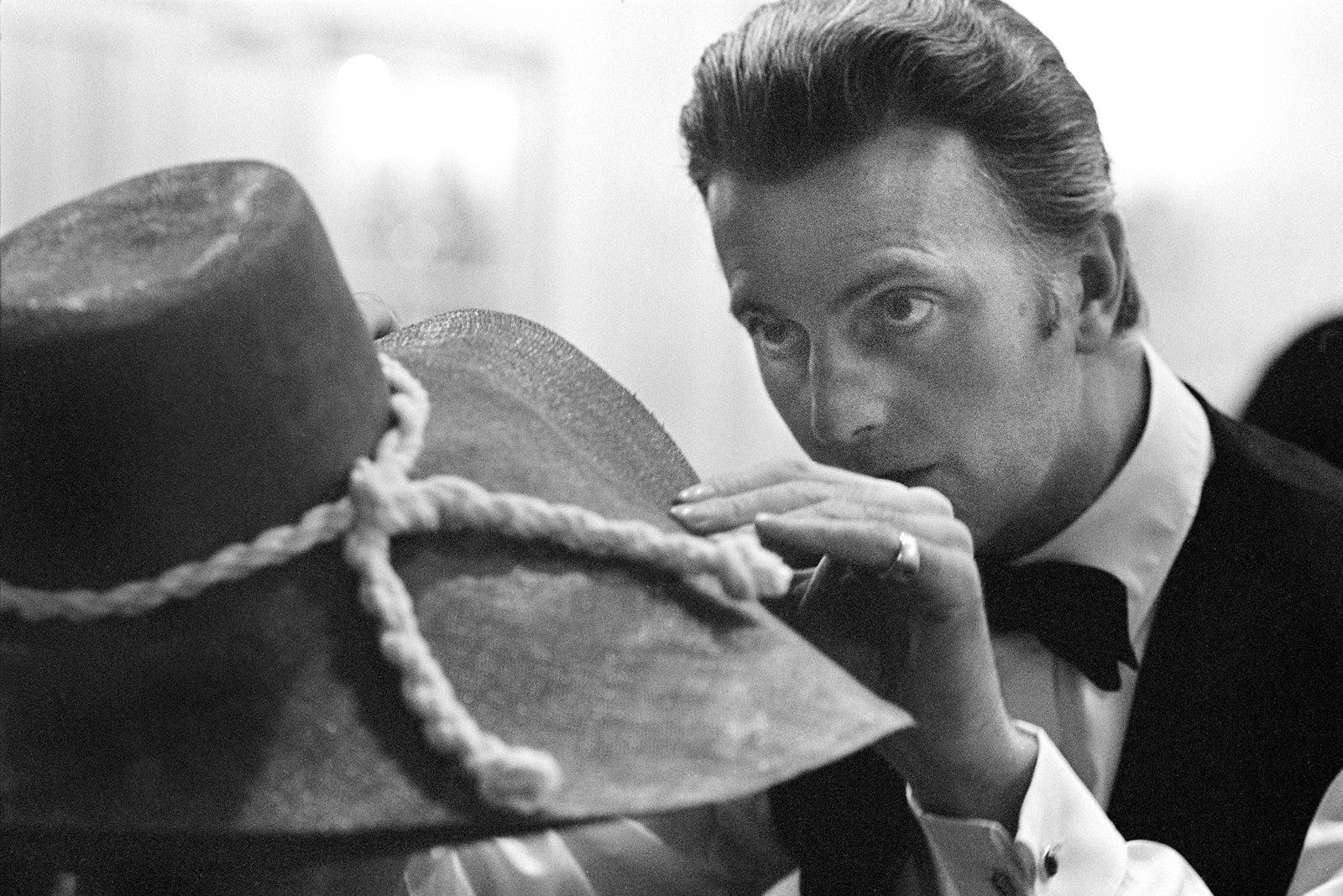 Givenchy, leaning against a Citroën Méhari in a country field, wears his designs for an issue of Vogue in 1969.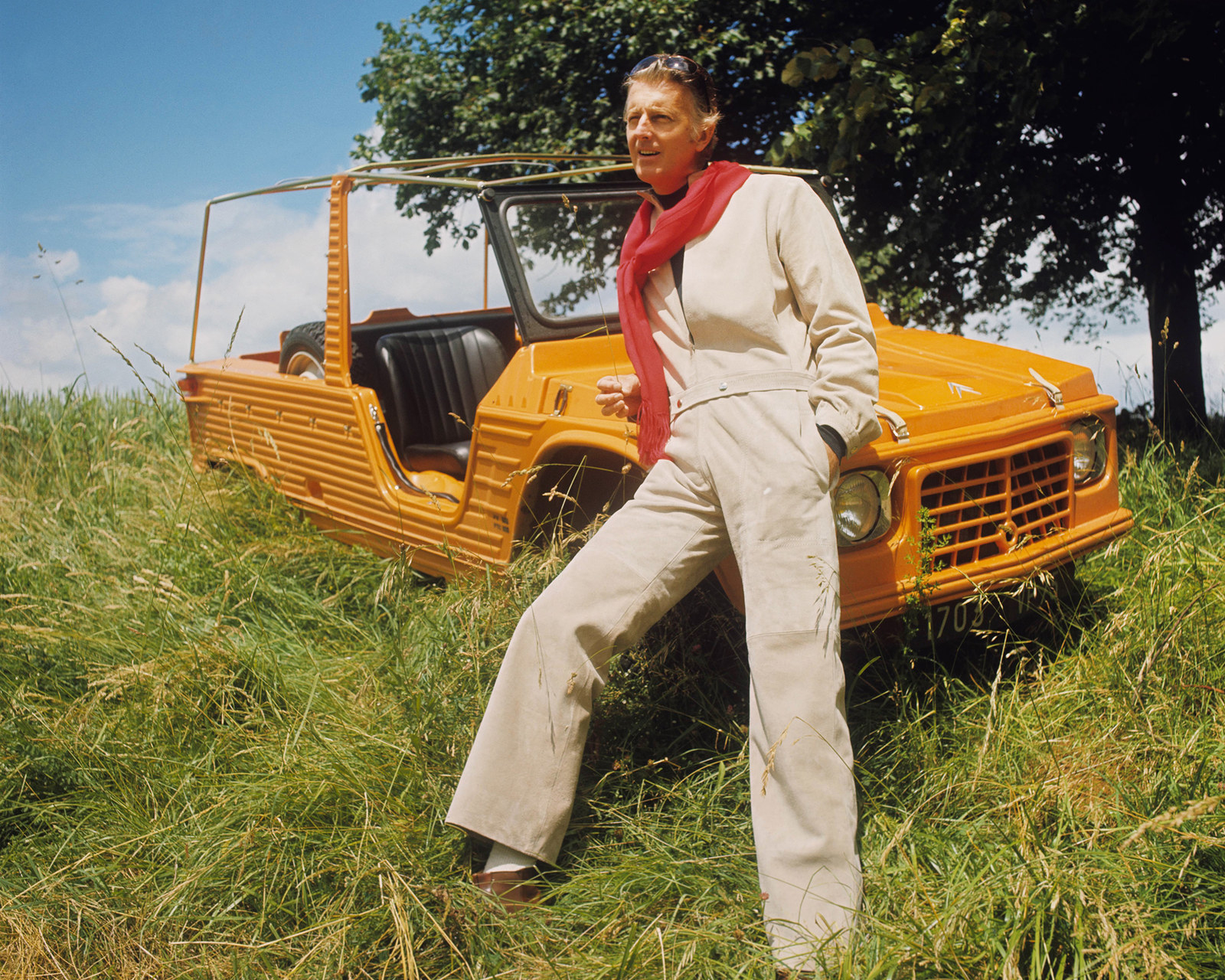 Models walk the runway during the Givenchy Haute Couture Fall/Winter 1992 show in Paris, France.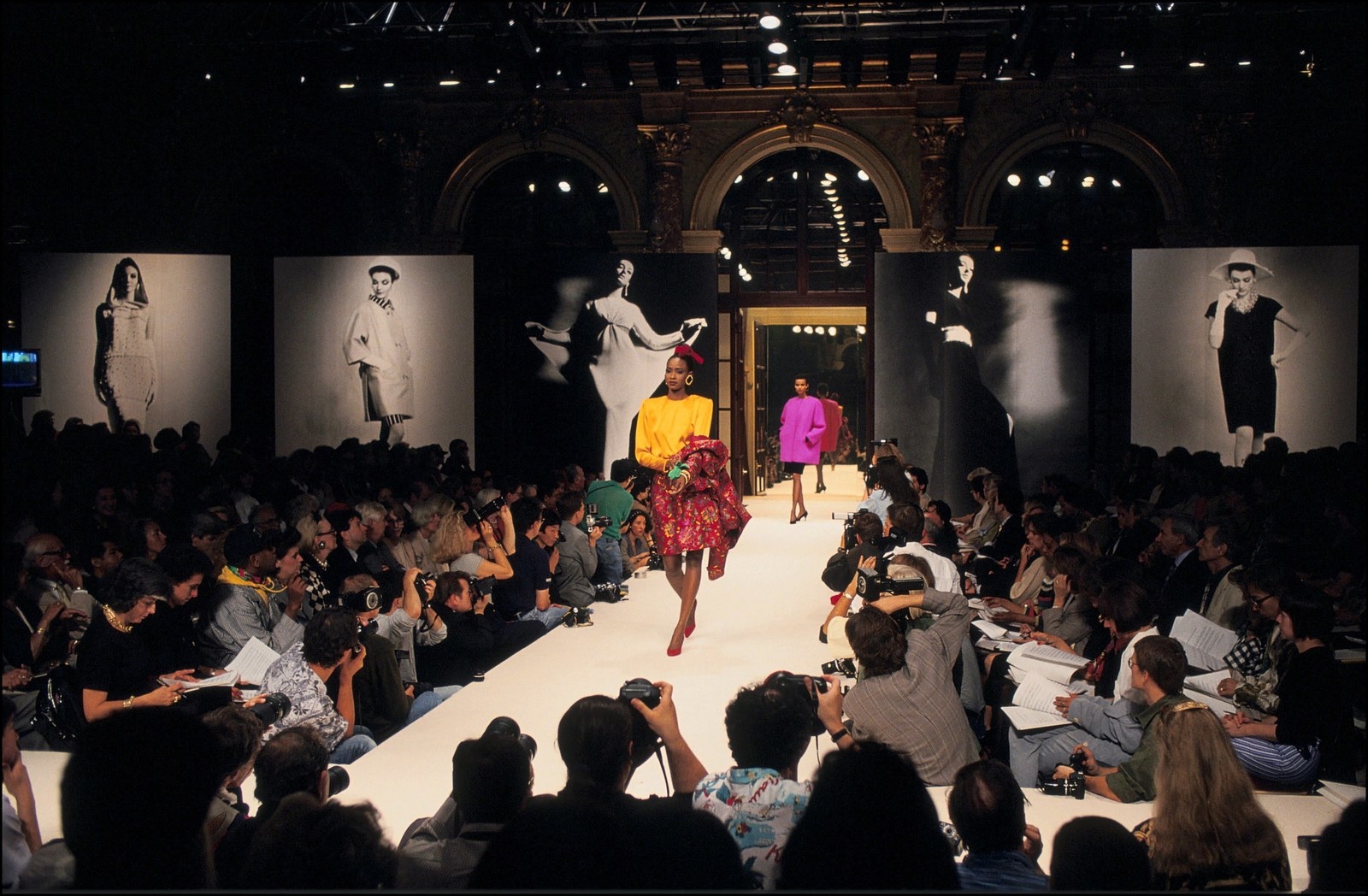 Models walk the runway at the Givenchy Ready to Wear Spring/Summer 1990 fashion show during the 1989 Fashion Week in Paris.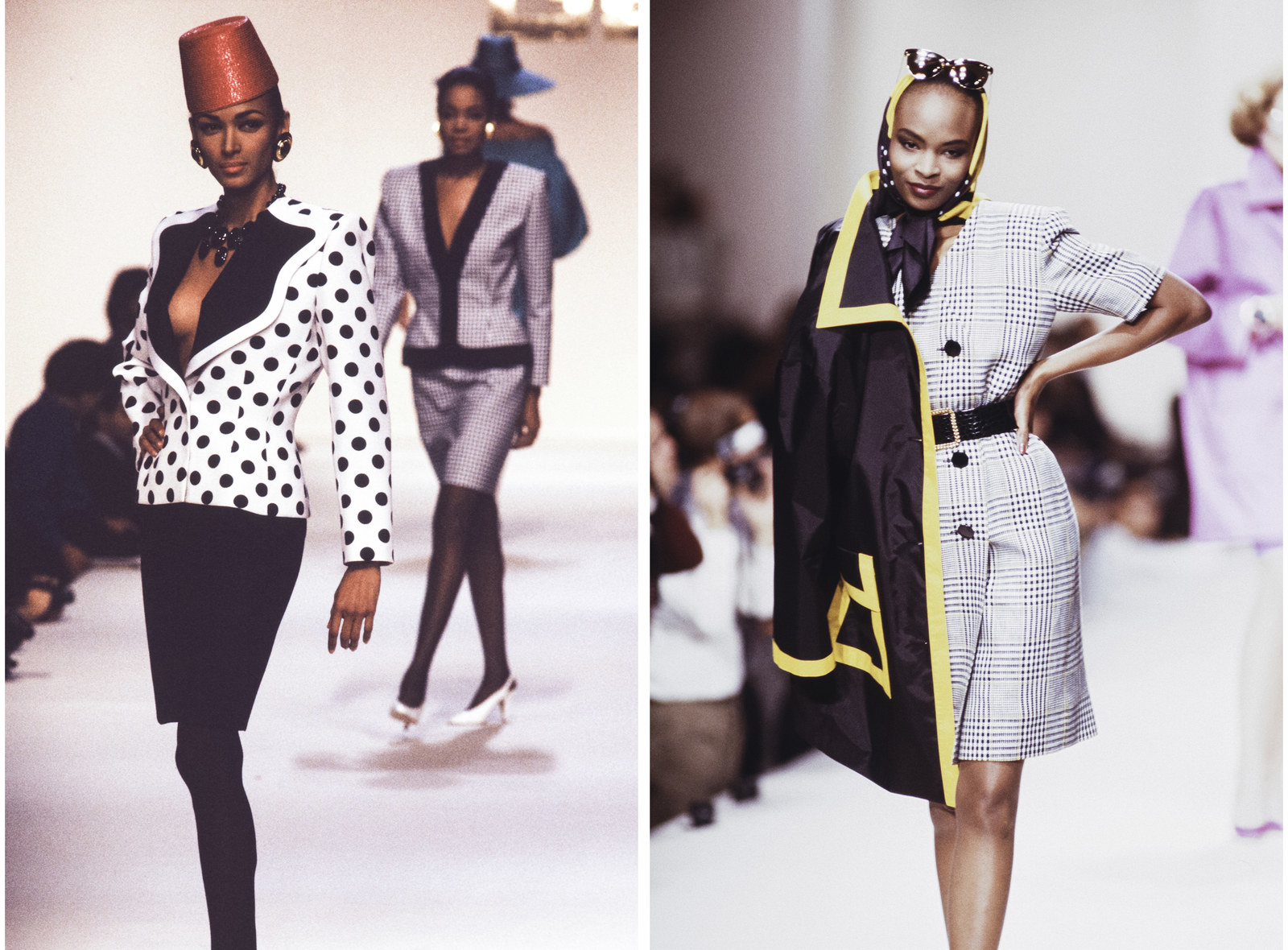 A model poses for photographers during the Givenchy Ready to Wear Spring/Summer 1999 show in France on Oct. 14, 1998.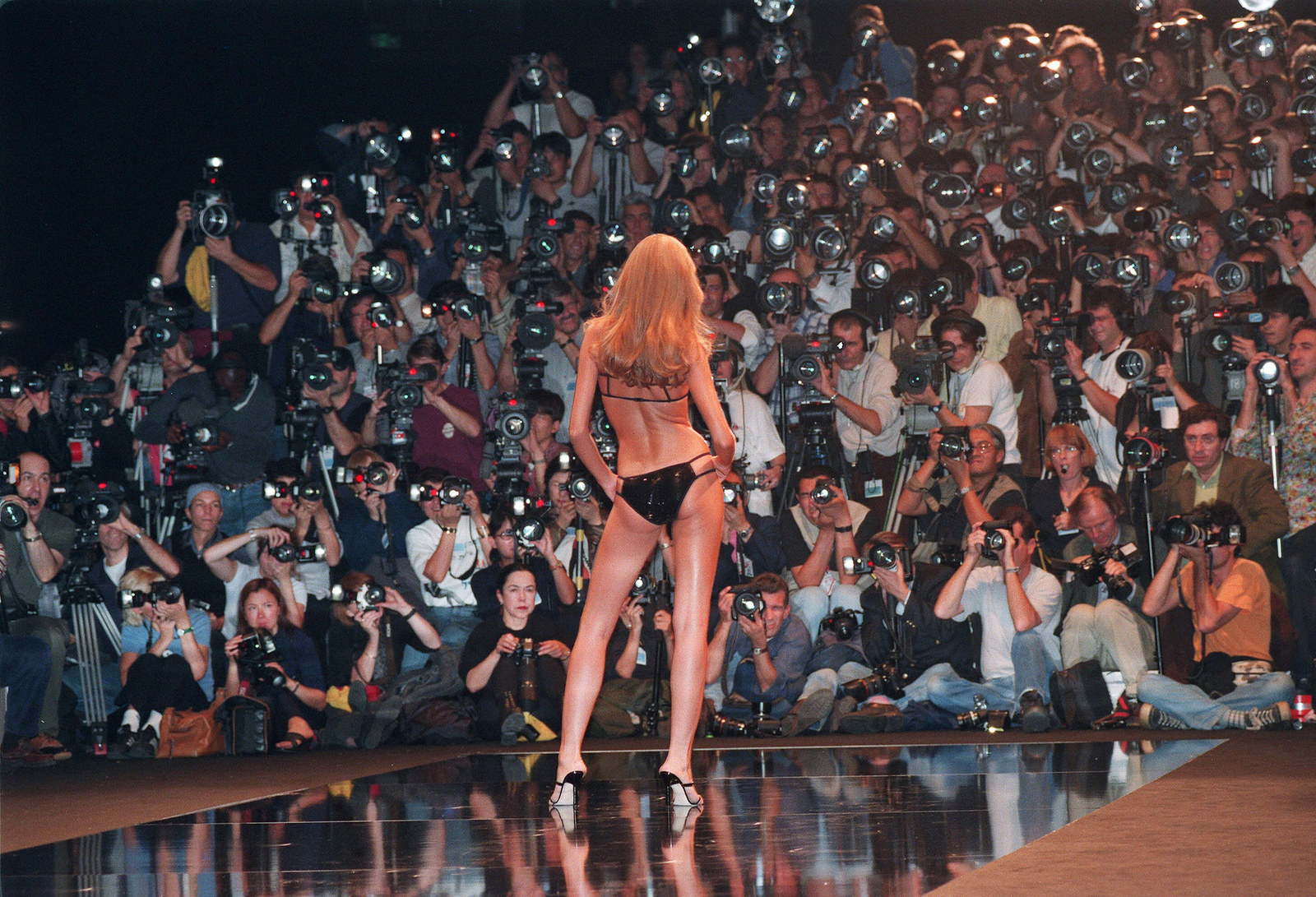 A model poses on stage during the Givenchy Spring/Summer Haute Couture 1997 show.
Givenchy greets the press with Audrey Hepburn after presenting his 1986 summer collection.
Models walk the runway during the Givenchy show as part of the Paris Fashion Week on March 4, 2018.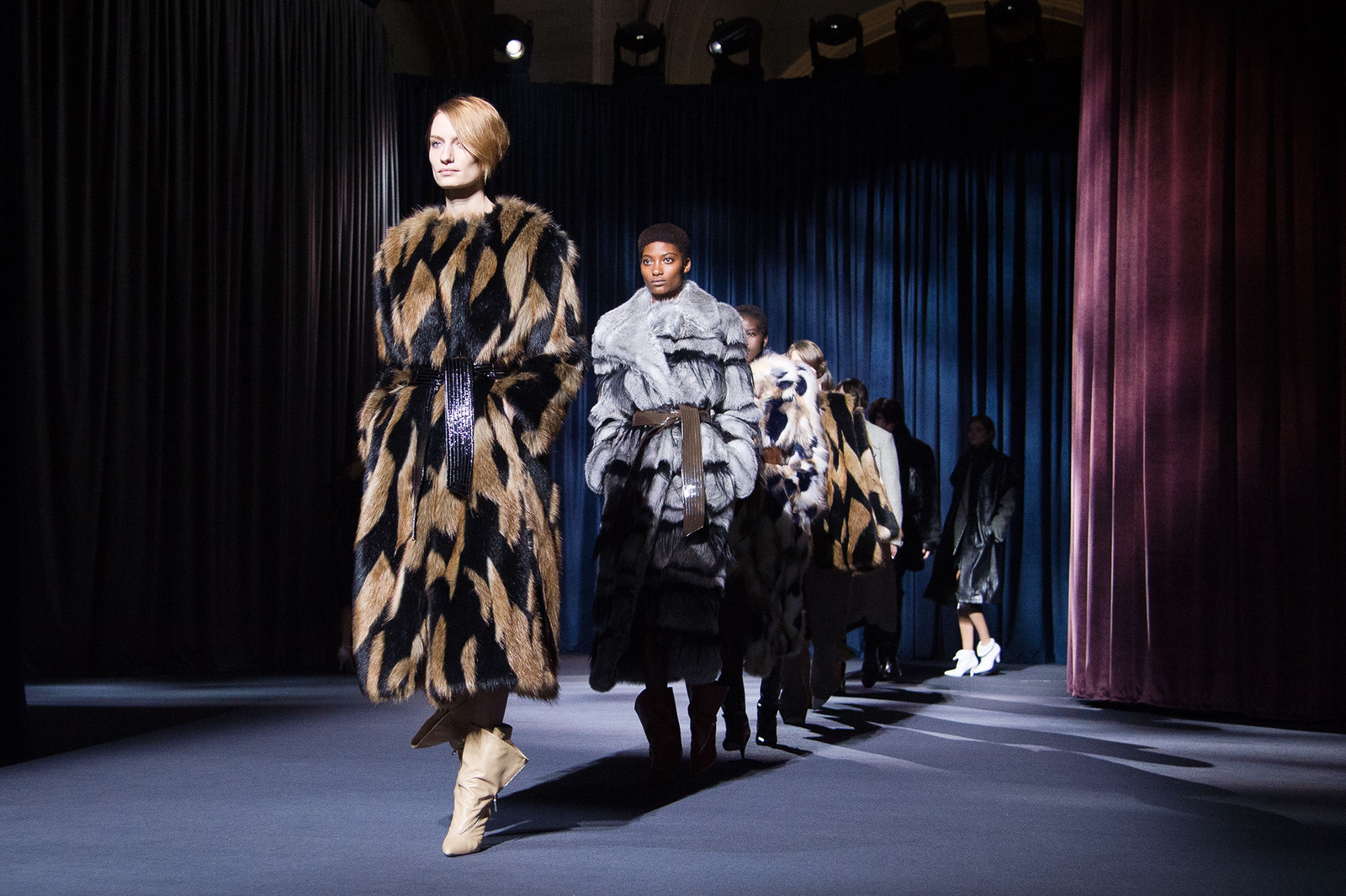 Left: A model walks the runway at a Givenchy show during Paris Haute Couture Fashion Week on Jan. 23, 2018. Right: Kendall Jenner walks the runway in Paris on Jan. 20, 2017.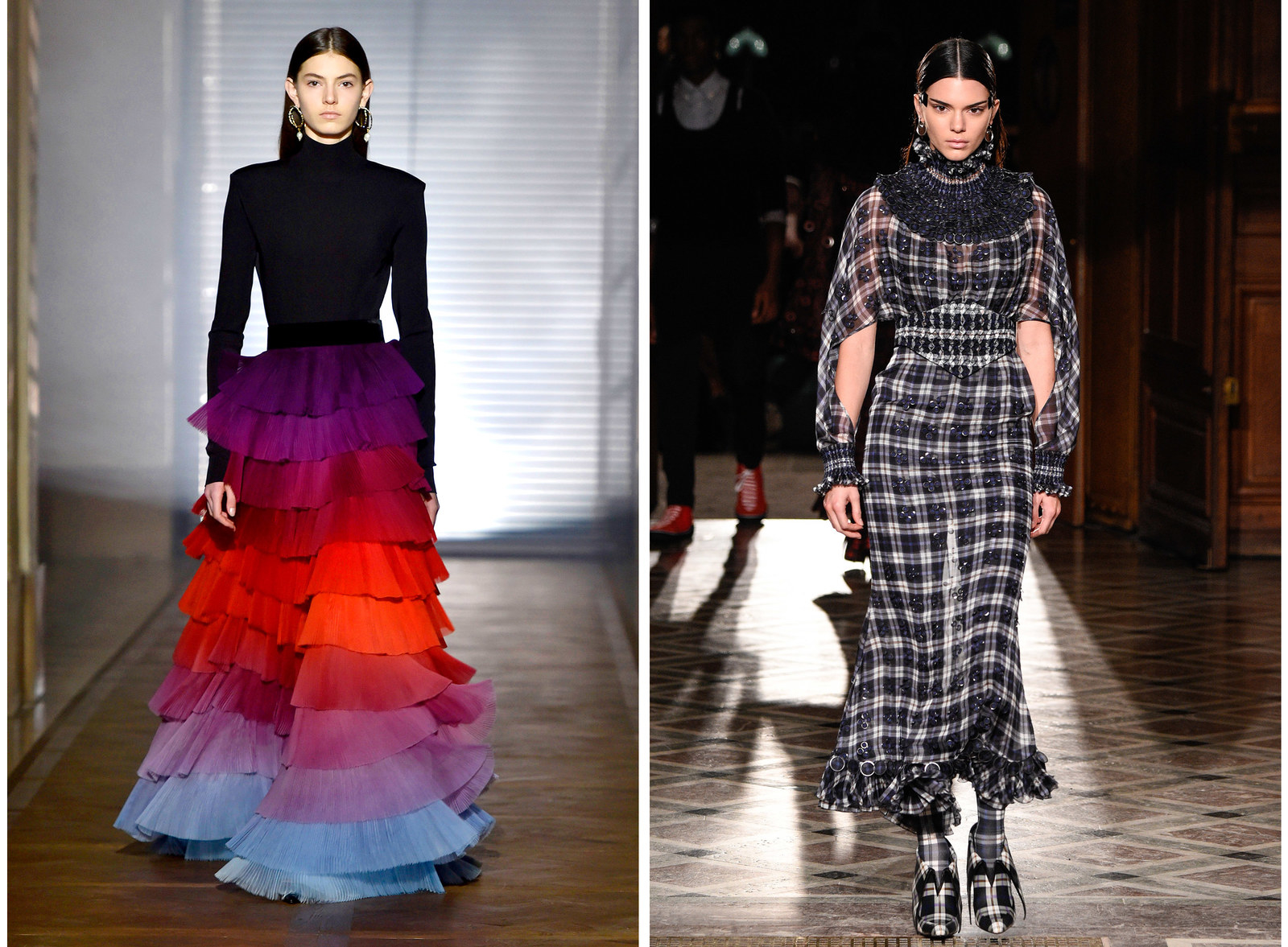 Left: Julianne Moore wearing Givenchy at the 72nd Annual Golden Globe Awards on Jan. 11, 2015. Right: Cate Blanchett wearing Givenchy at the 83rd Annual Academy Awards on Feb. 27, 2011.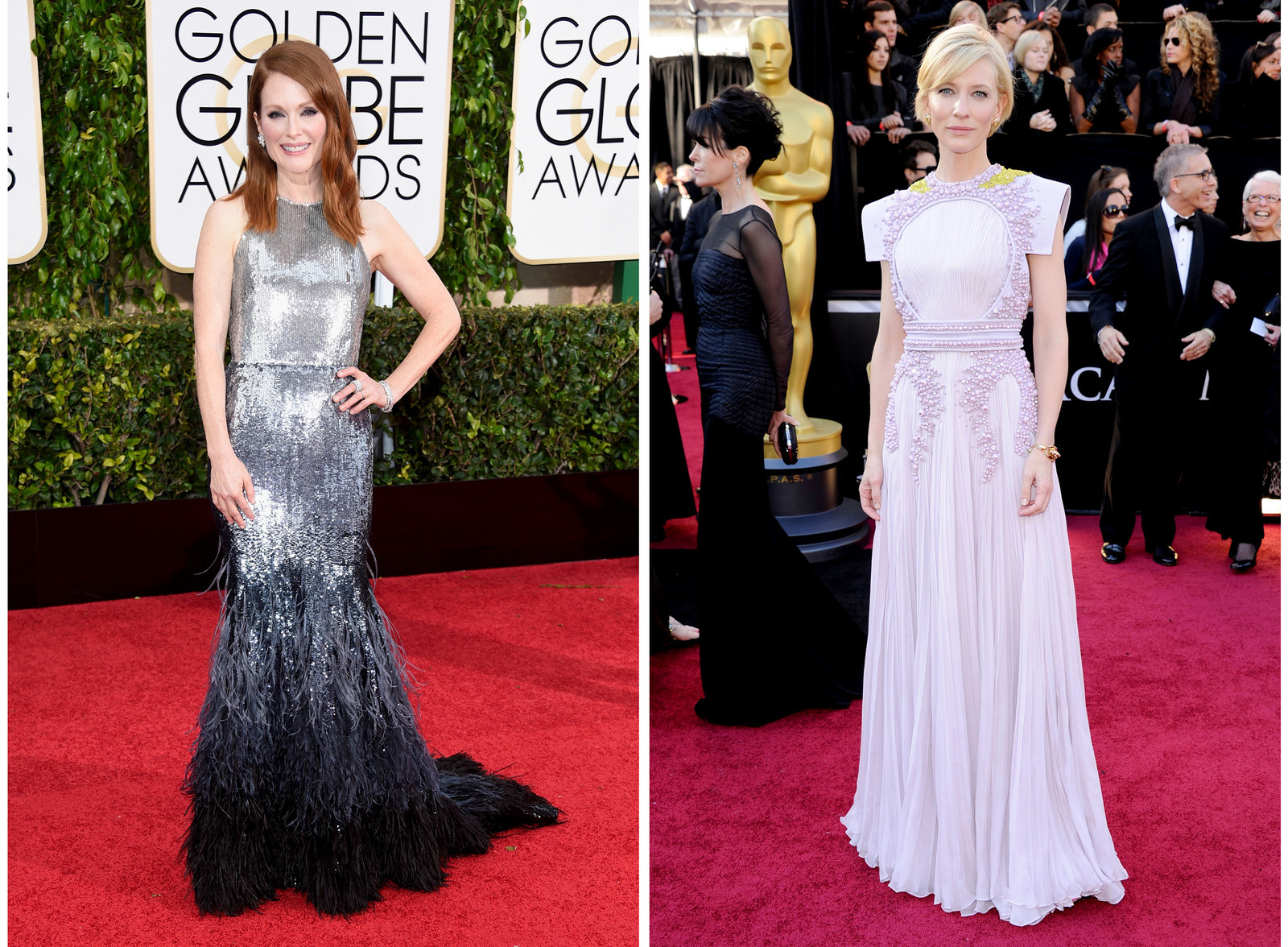 Emma Stone attends the Academy Awards in a Givenchy dress on Feb. 26, 2017.
Left: Madonna attends the 2015 Grammy Awards in a Givenchy design. Right: Kim Kardashian wears Givenchy to the 2013 Met Gala alongside her husband, Kanye West.