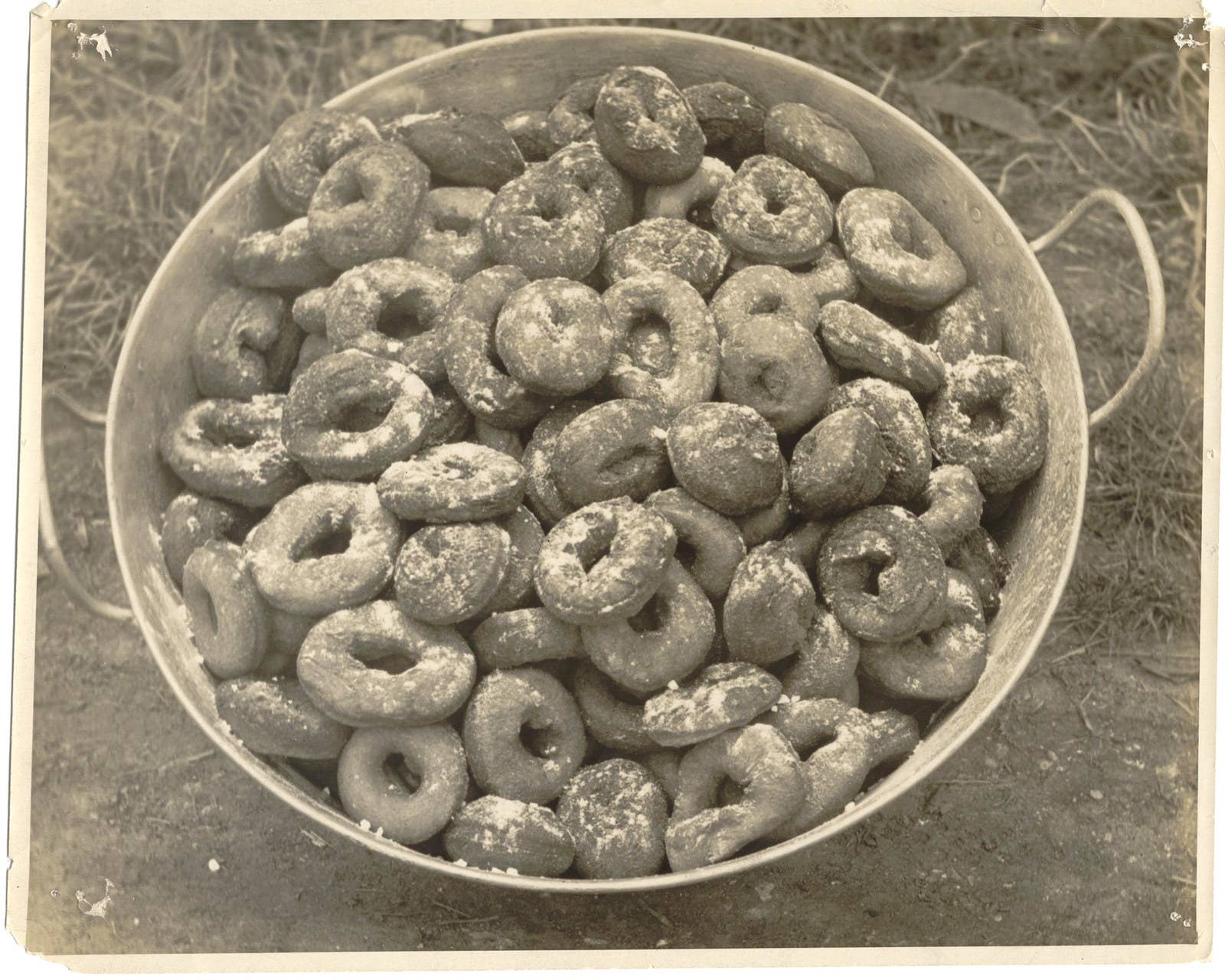 On National Donut Day, Americans join together in celebration of our abiding love for those deliciously sweet ring-shaped morsels of fried dough.
As many businesses offer free donuts in celebration, it's easy to imagine this holiday as a corporate scheme designed to drive pastry sales. But the roots of National Donut Day stretch well beyond Dunkin' and Krispy Kreme — back to World War I, when American troops first joined the front lines in 1917.
"Amid the turmoil of World War I, a handful of female Salvation Army officers crossed the icy waters of the North Atlantic from America to the front lines in France to provide much-needed help and hope to men who were living the worst experiences of their lives," says Lt. Col. Ward Matthews, secretary of national community relations and development for the Salvation Army.
The Salvation Army soon began to set up outposts amid the ruins of war-torn Europe, places where American GIs could rest among the the comforts of home. Matthews explains, "One of the many things they did to lift the spirits of those in the trenches was to cook thousands of donuts every day, providing a sweet treat and a taste of home."
For a young soldier fighting in the "war to end all wars," this small gesture of kindness offered a reminder of home and a reason to keep the fighting spirit alive. "For us," says Matthews, "National Donut Day is about remembering the impact a small, simple act can have on someone in need."
In 1938, the Salvation Army celebrated the first National Donut Day in honor of the "Donut Lassies" who served during World War I.
These pictures capture the origins of National Donut Day and the women of the Salvation Army who braved the dangers of war to spread a little sweetness for American troops.