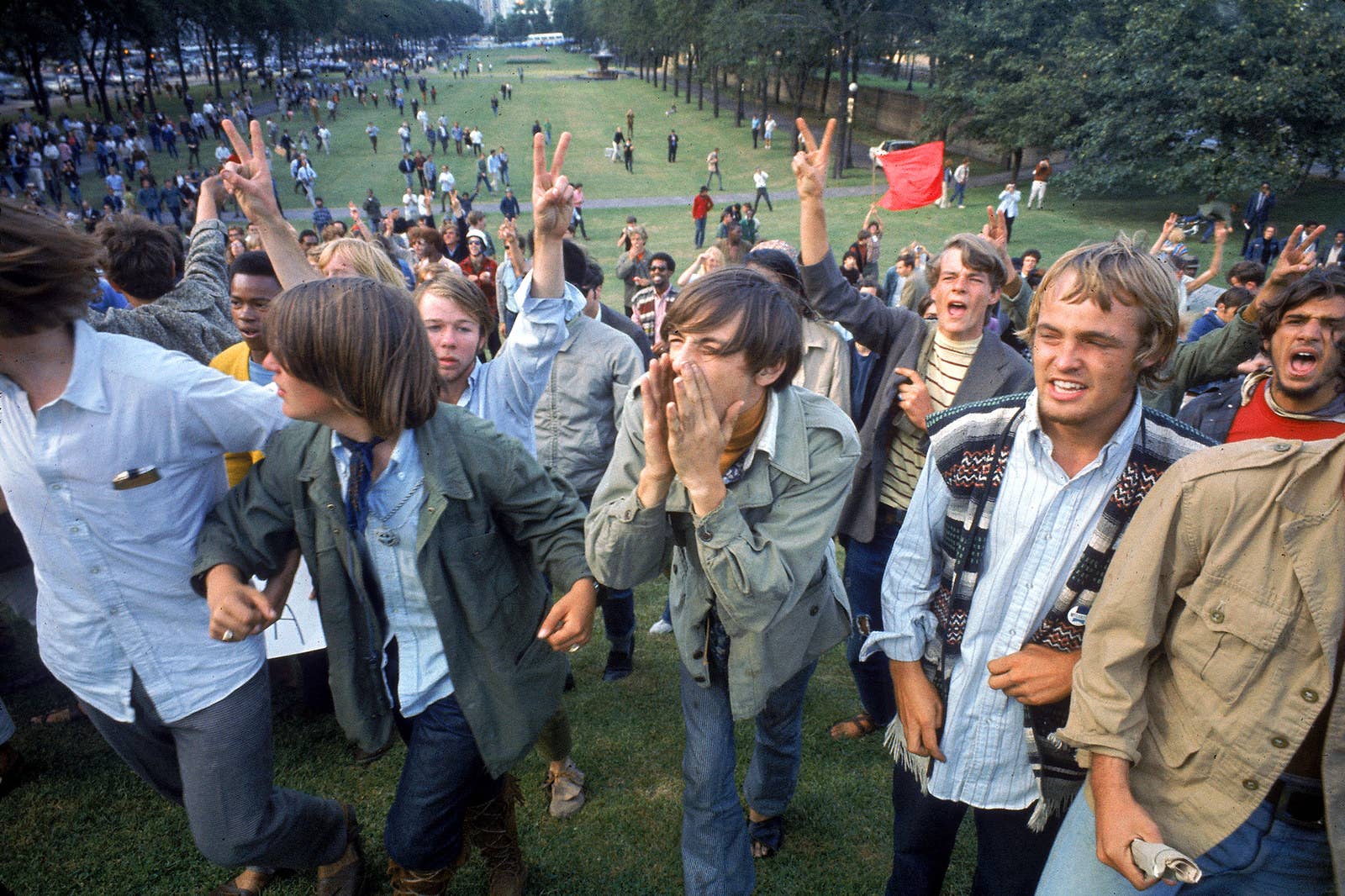 In August 1968, at the height of both the Vietnam War and the civil rights movement, and following the assassinations of Martin Luther King Jr. and Robert F. Kennedy in the months prior, the 1968 Democratic National Convention in Chicago became a flashpoint for the anger and disenchantment of young members of the Democratic Party.
As members of the party convened to nominate Hubert H. Humphrey for president and Edmund S. Muskie for vice president, some 10,000 demonstrators had gathered in Chicago's Grant Park to air their frustrations with the current political climate. On Aug. 28, protests turned violent when 25,000 members of the National Guard and Chicago police descended on the park with tear gas and mace to disperse the protesters, who responded in kind by throwing rocks and other objects. In total, 668 people were arrested and over 1,000 injured.
These color images, originally published by Life magazine in 1968, show the events that unfolded at the 1968 Democratic National Convention in Chicago.