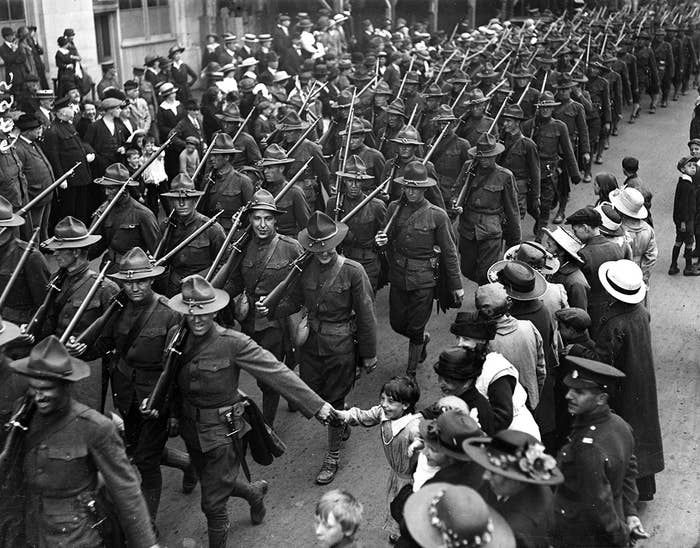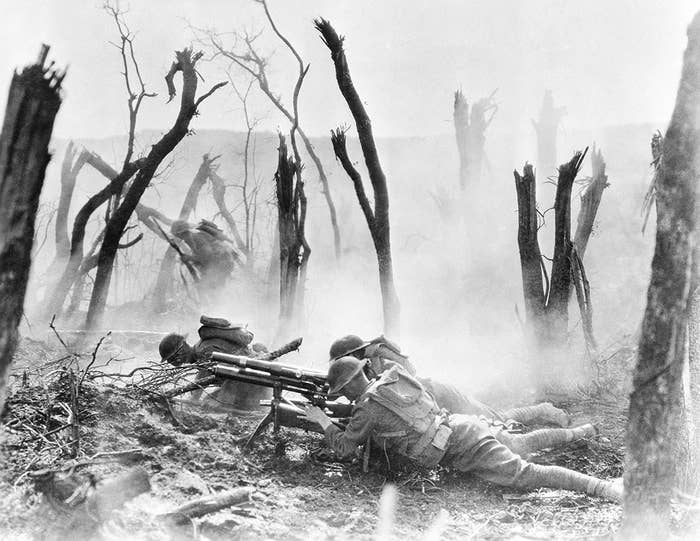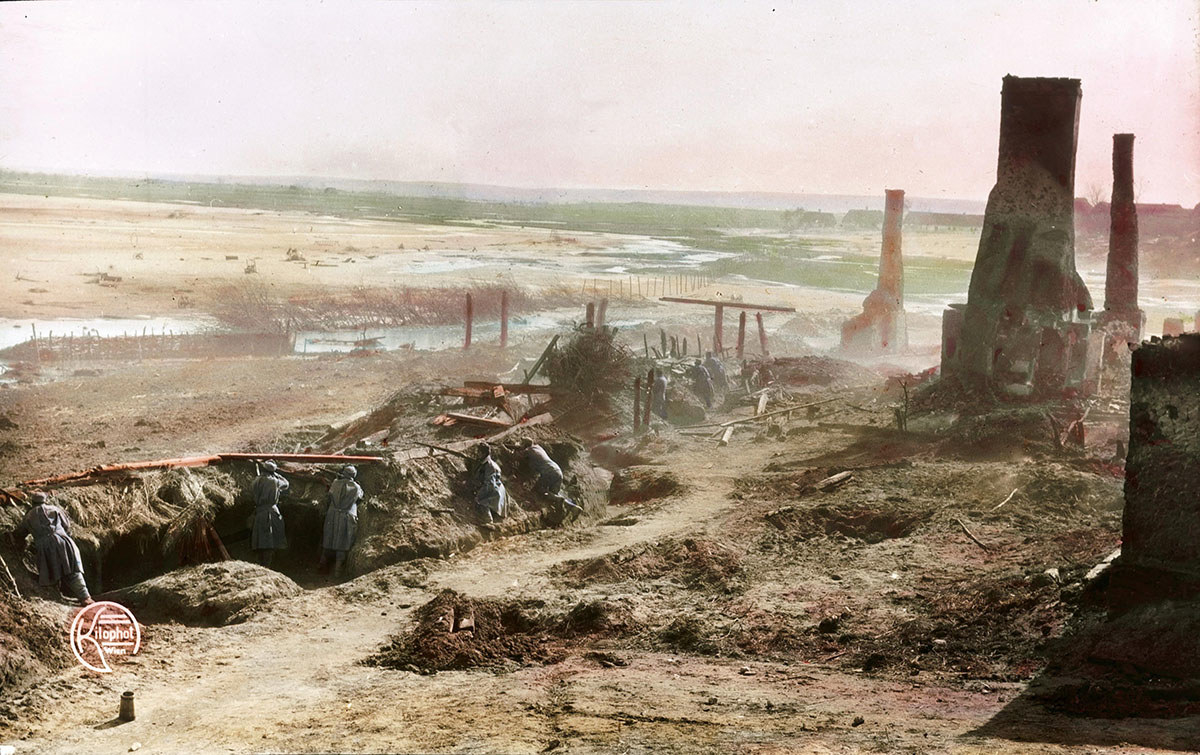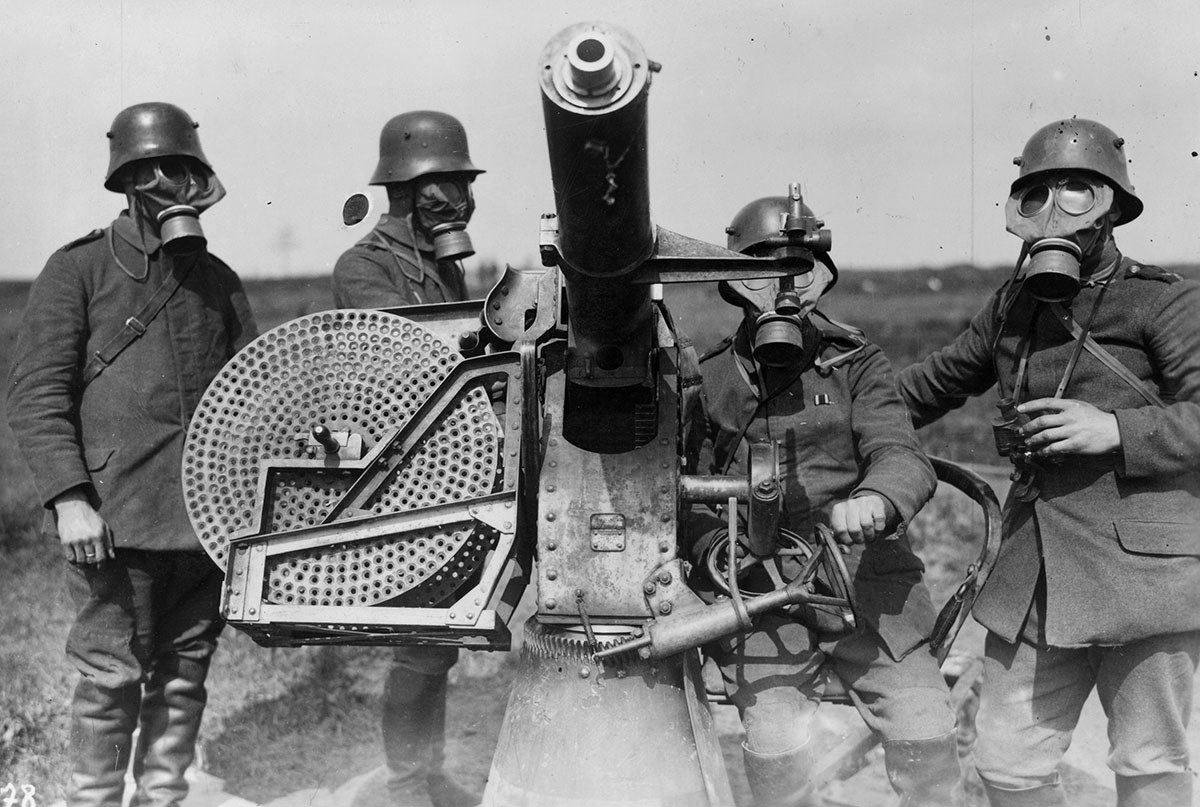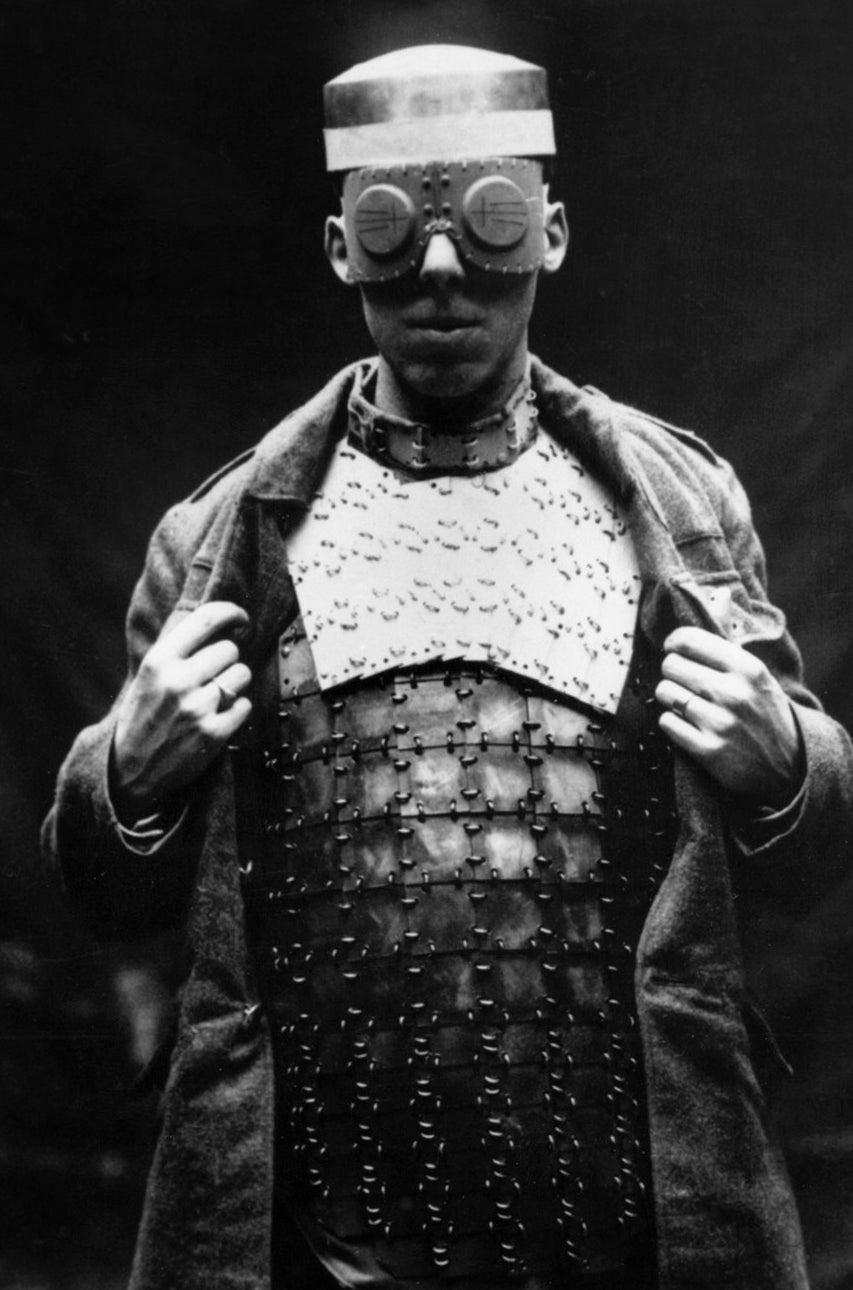 Left: An unidentified soldier shows off the latest advances in body armor, circa 1915. Right: A German cavalryman wearing a gas mask and carrying a long spear highlights the collision of two different ages of war.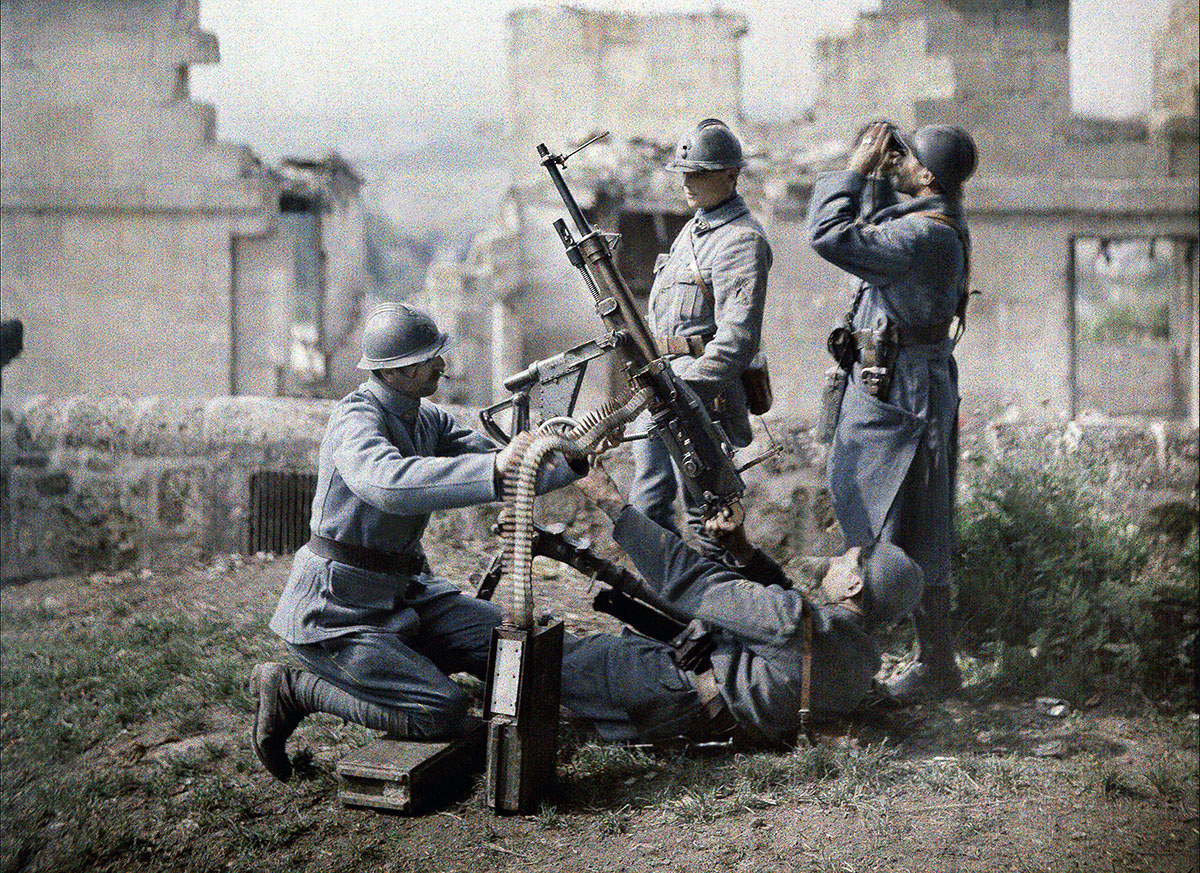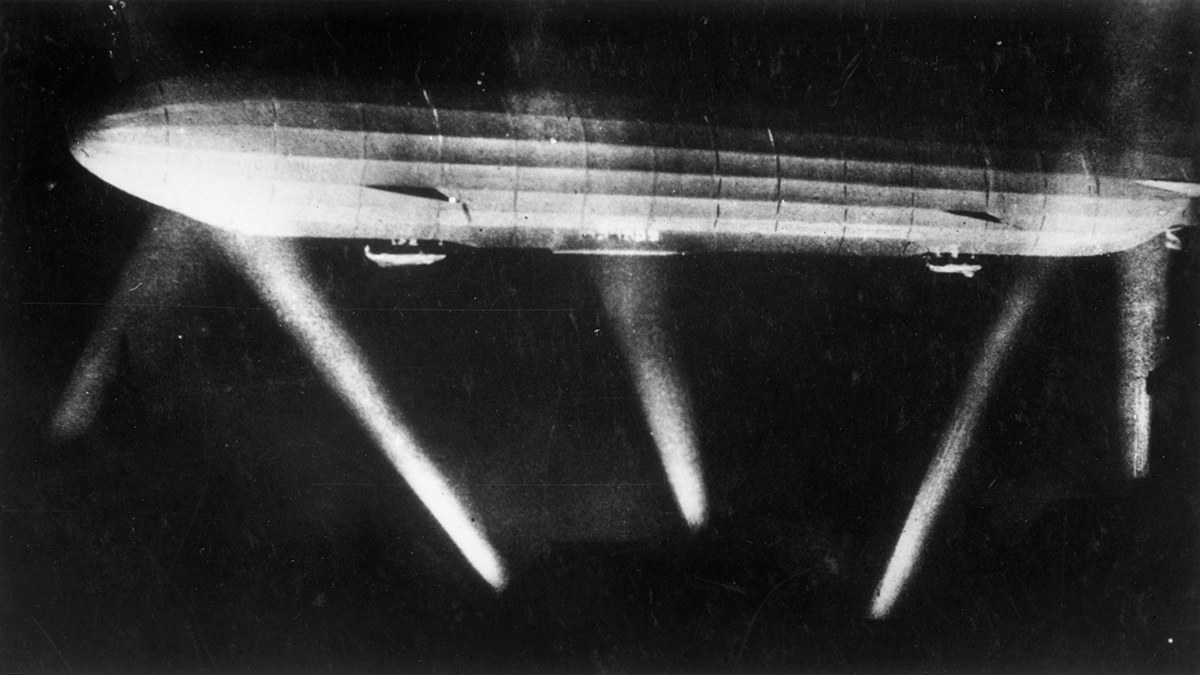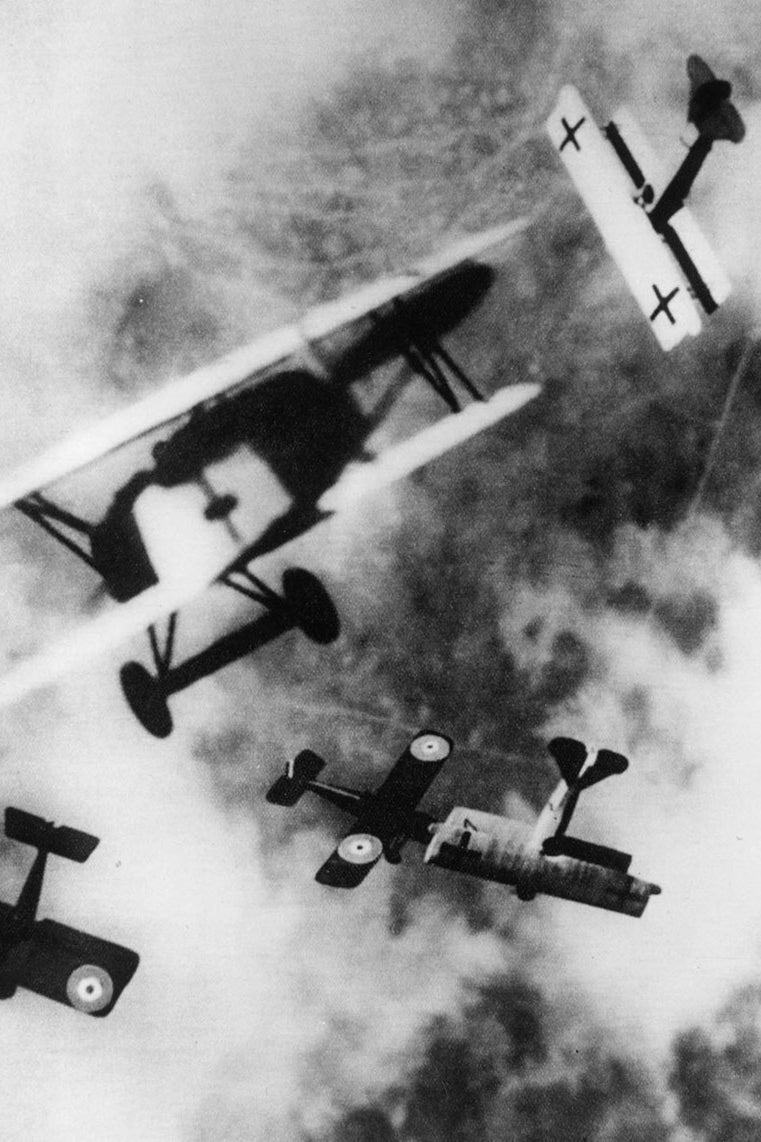 Left: British SE-5s are locked in aerial combat with German Fokker D7s, circa 1915. Right: A German soldier parachutes from an observation balloon after it had been destroyed by enemy action in 1918.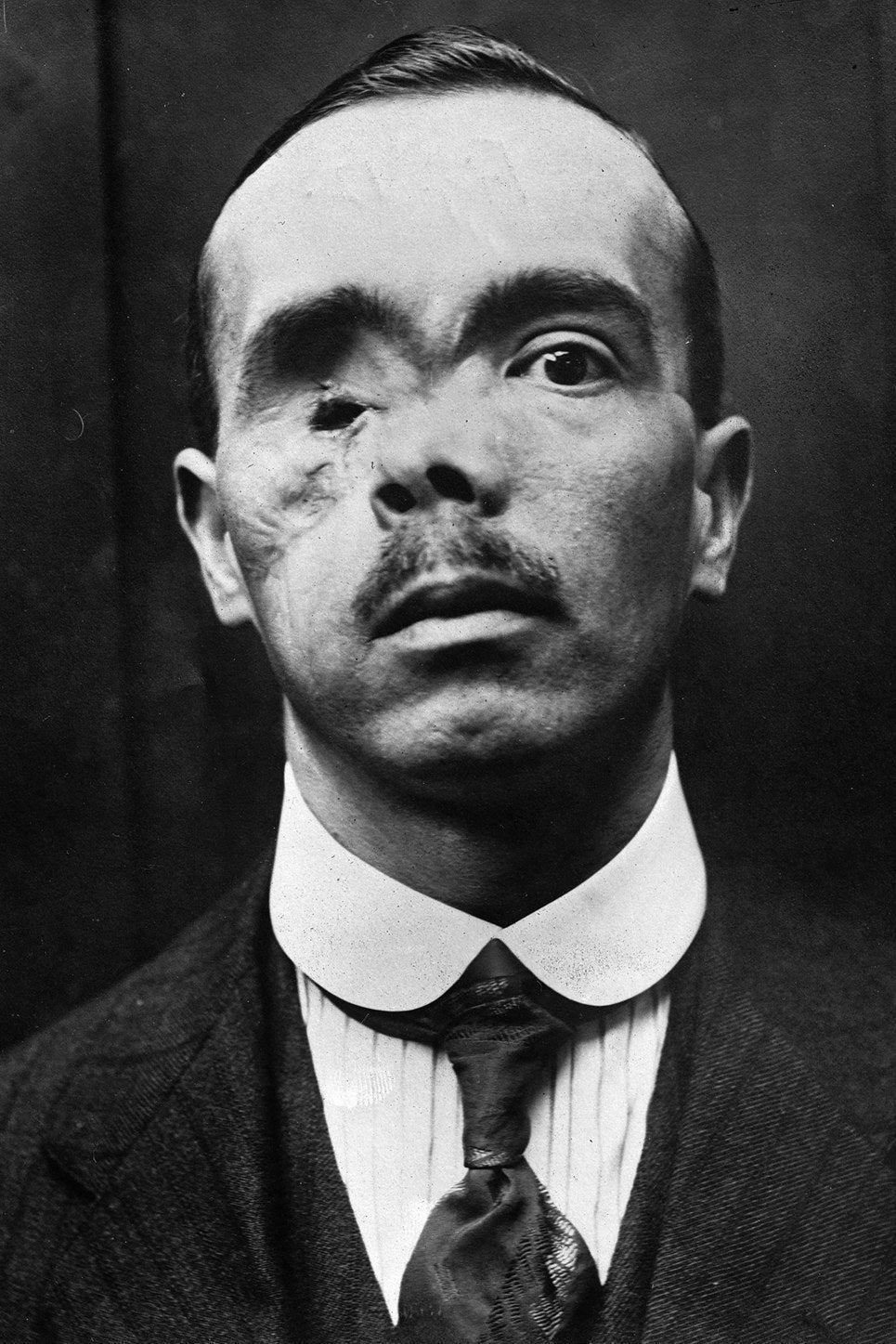 A wounded soldier is photographed with and without a facial prosthesis in 1914.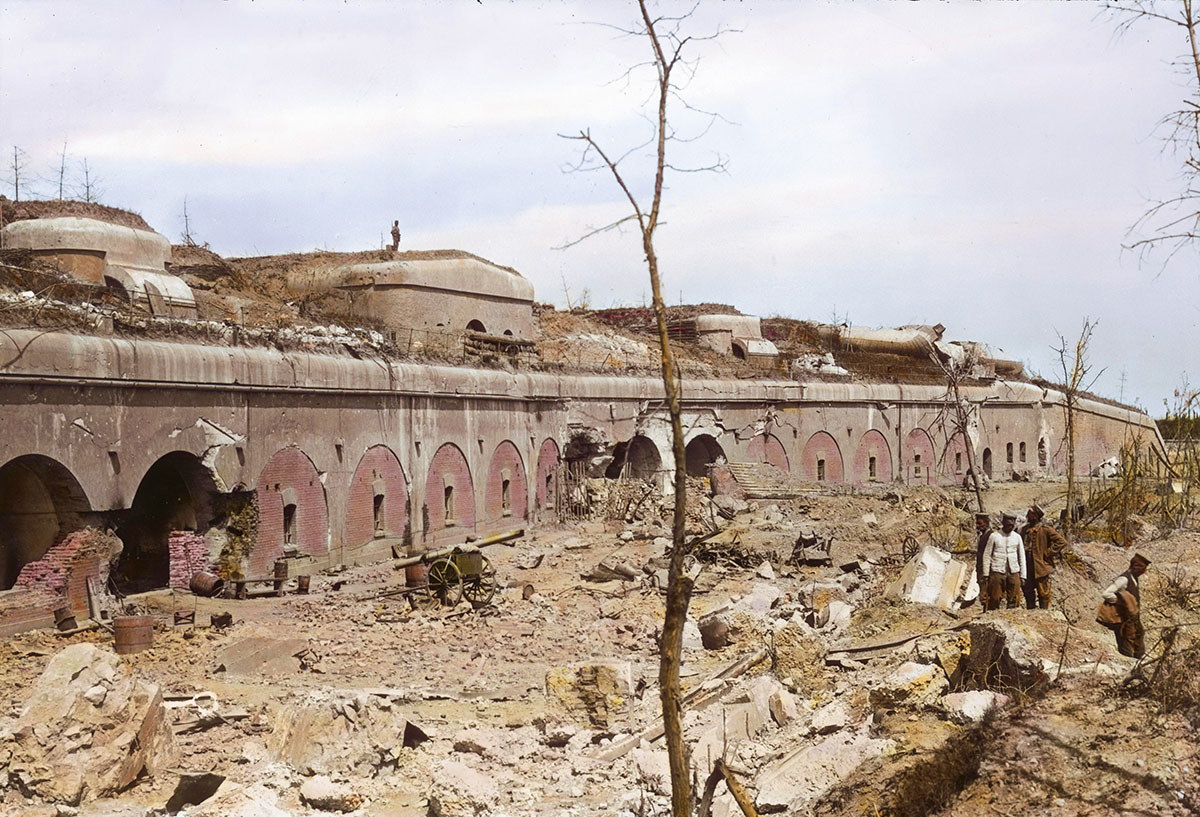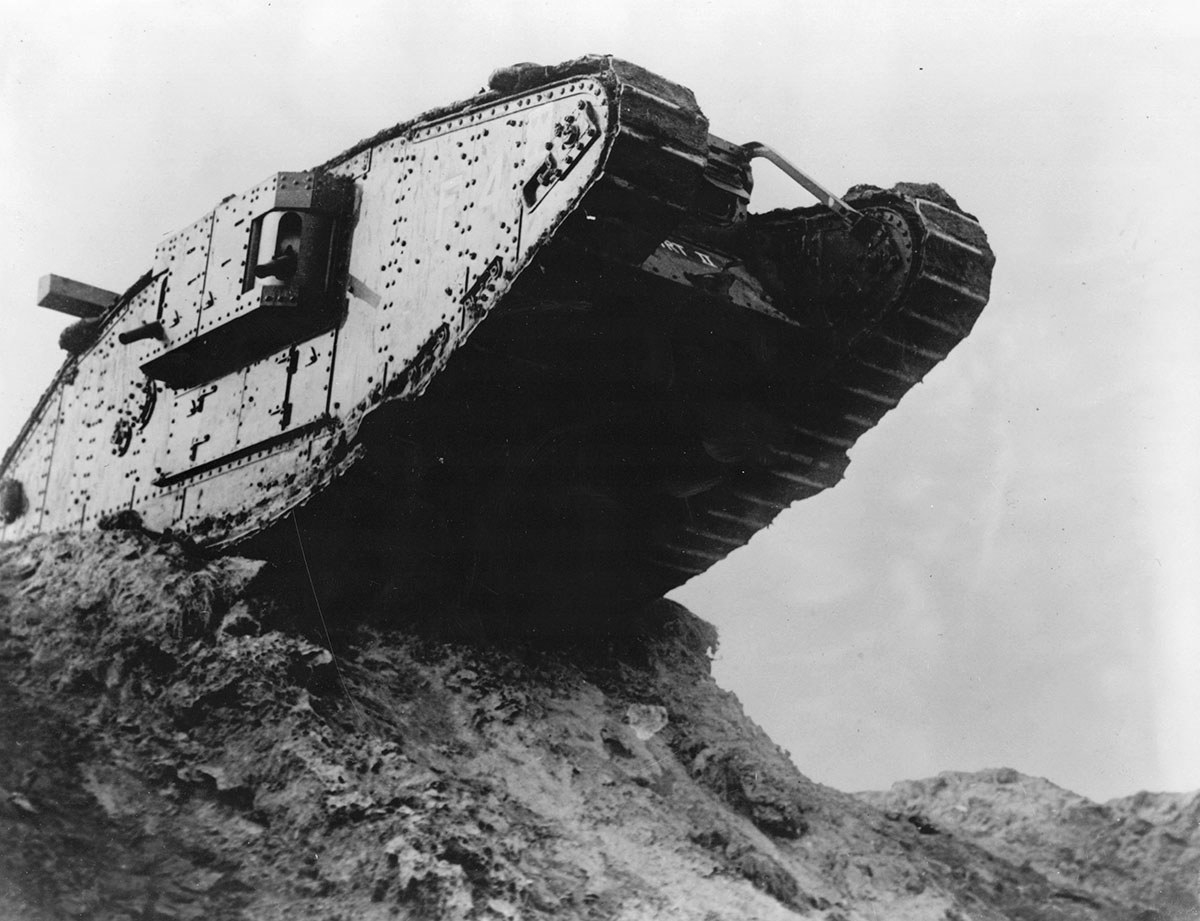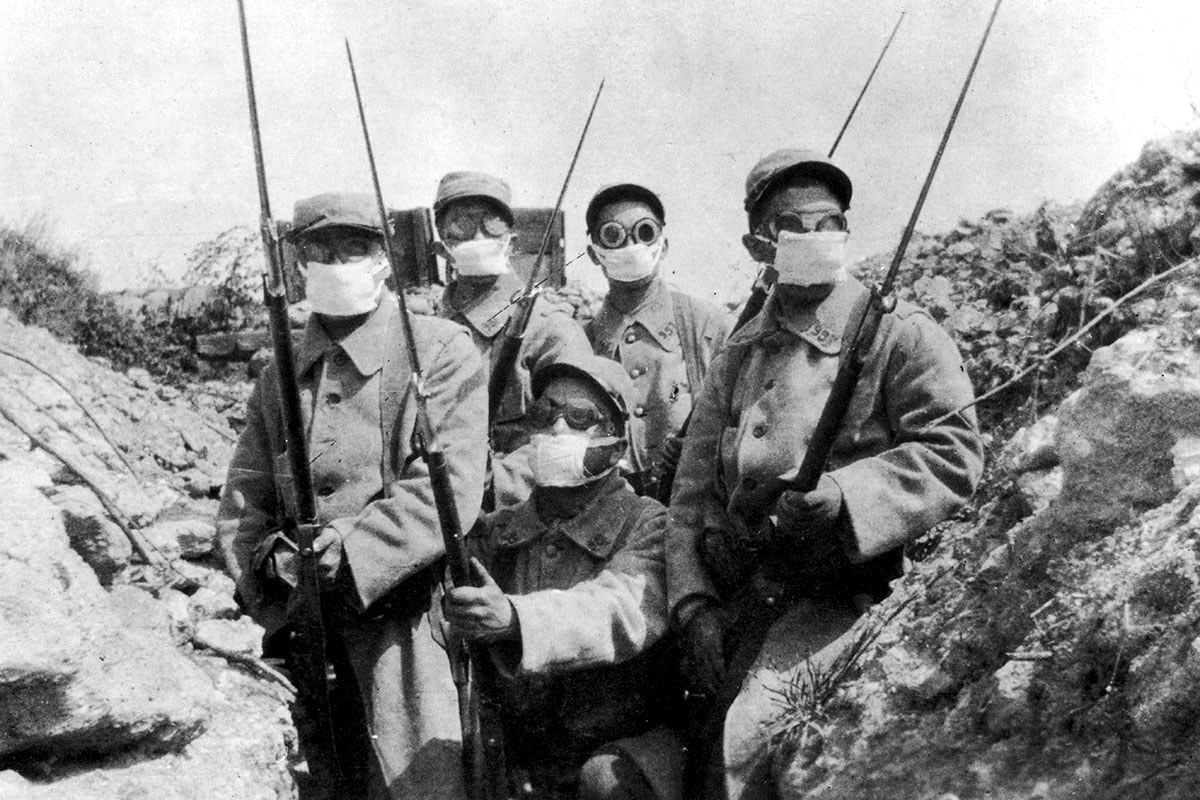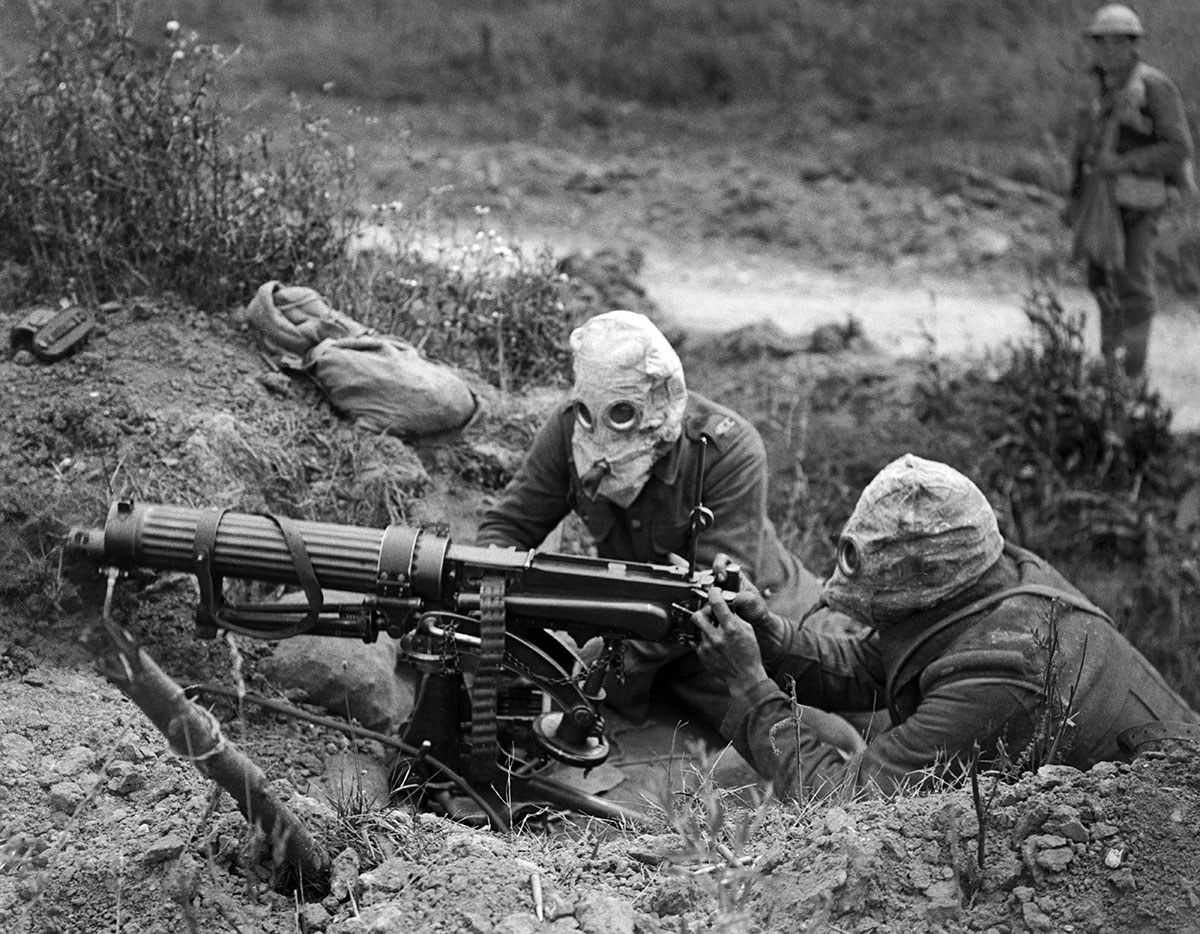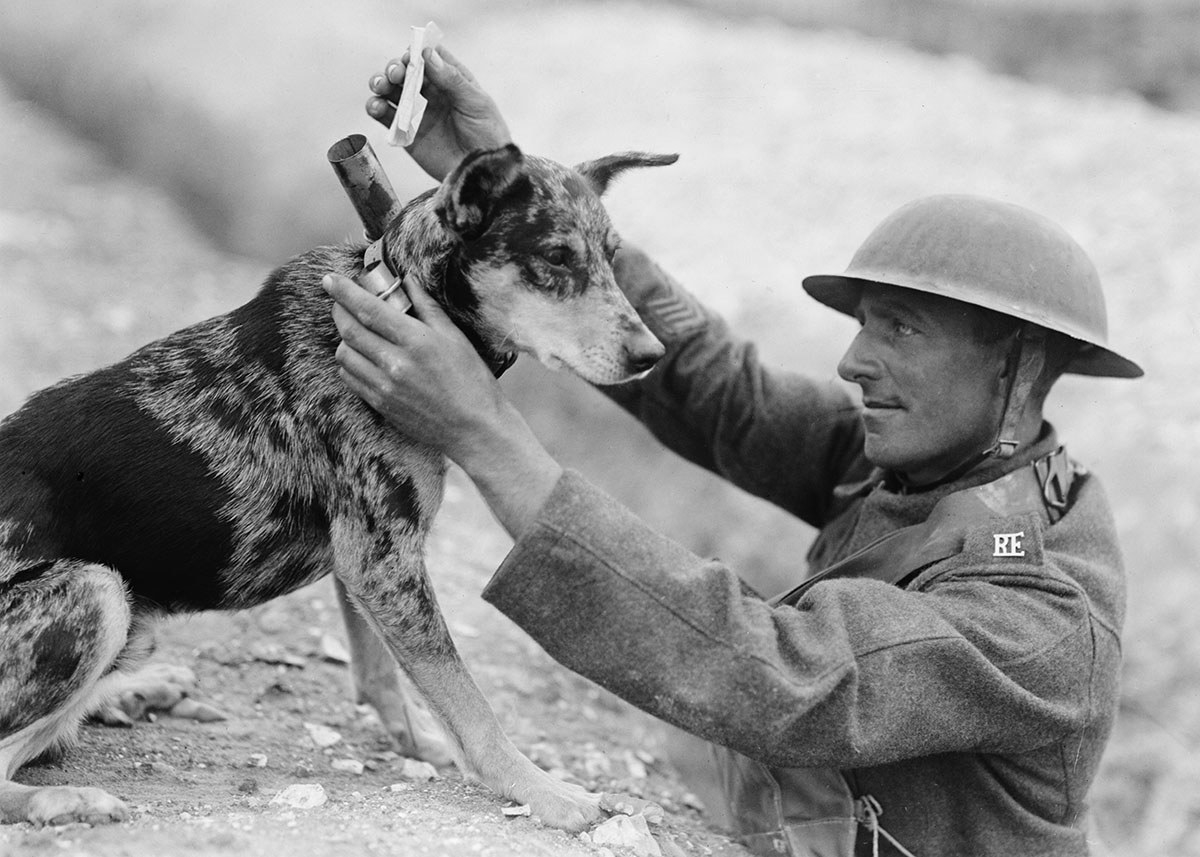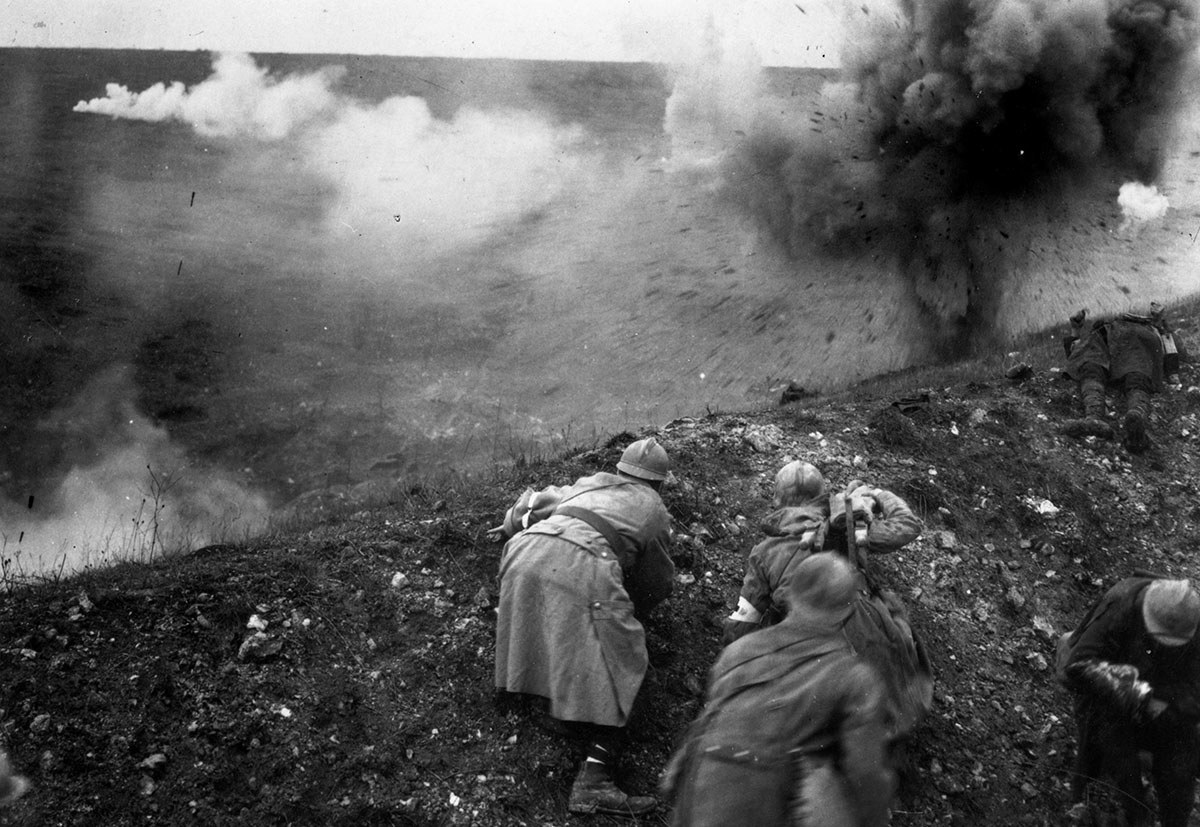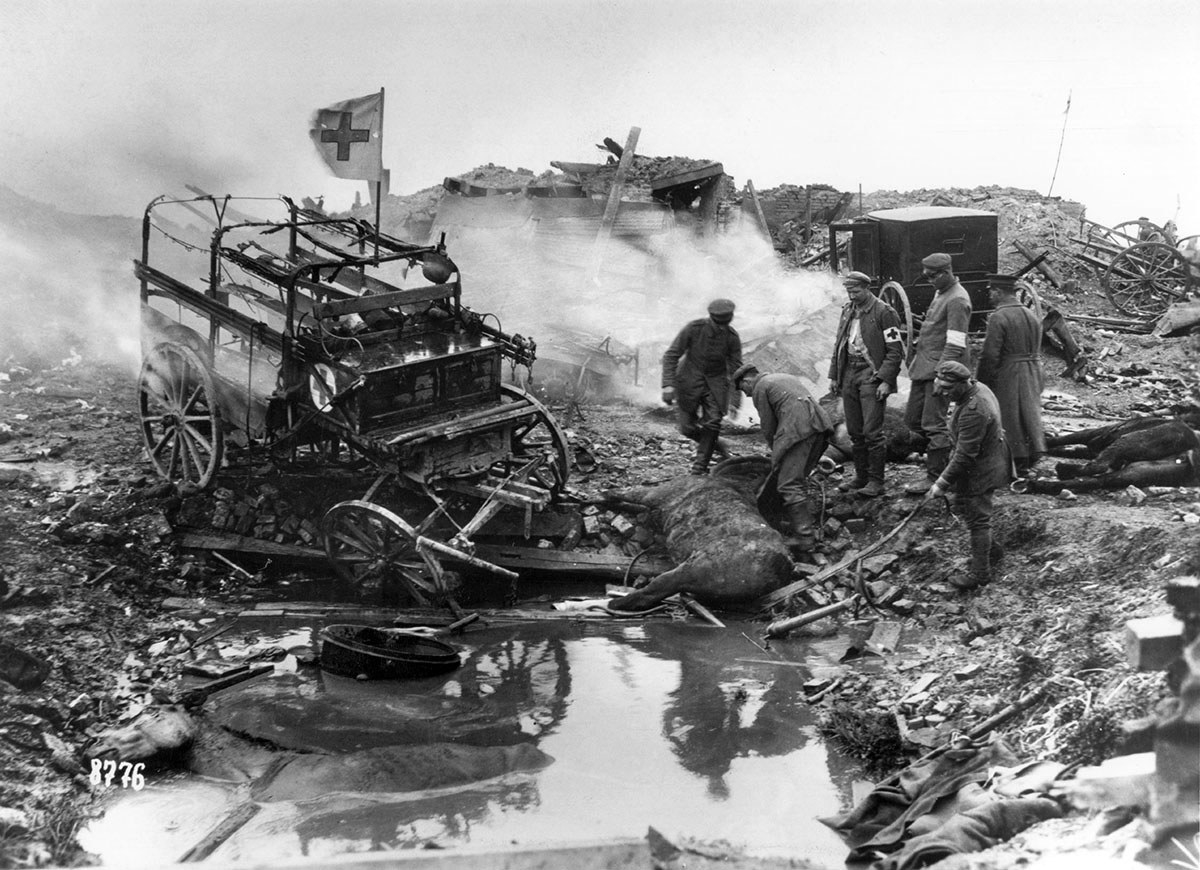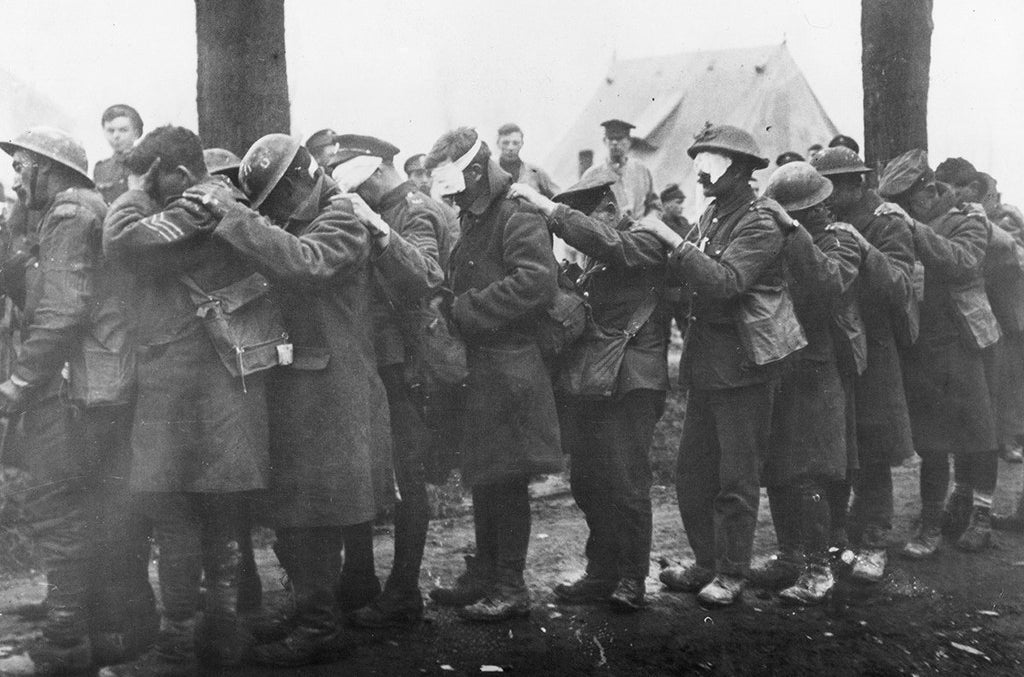 Left: British soldiers blinded by chlorine gas are led through a military encampment in 1918. Right: A wounded American soldier receives first aid at Varennes-en-Argonne in September 1918.