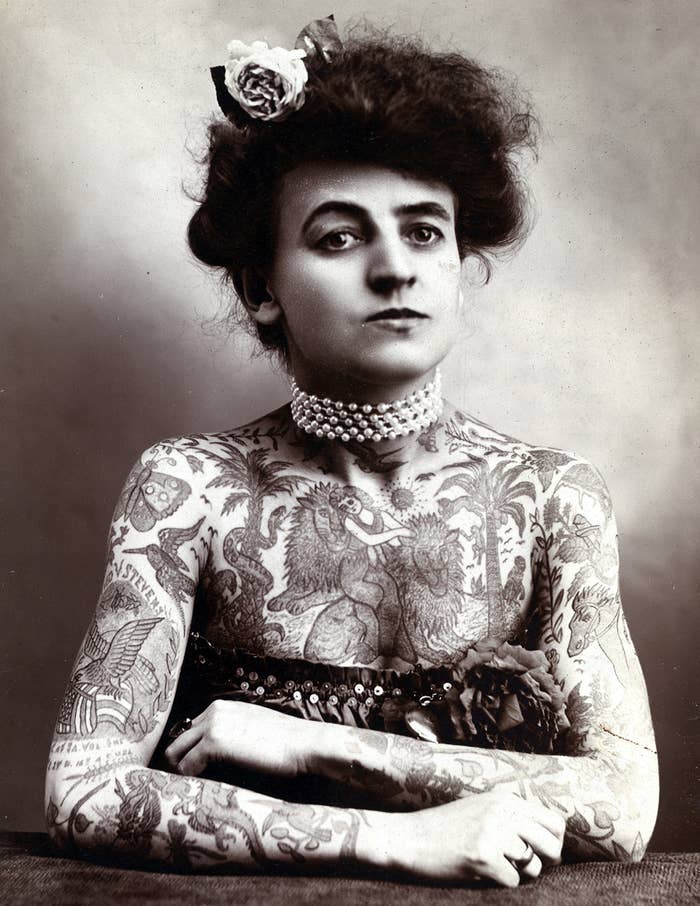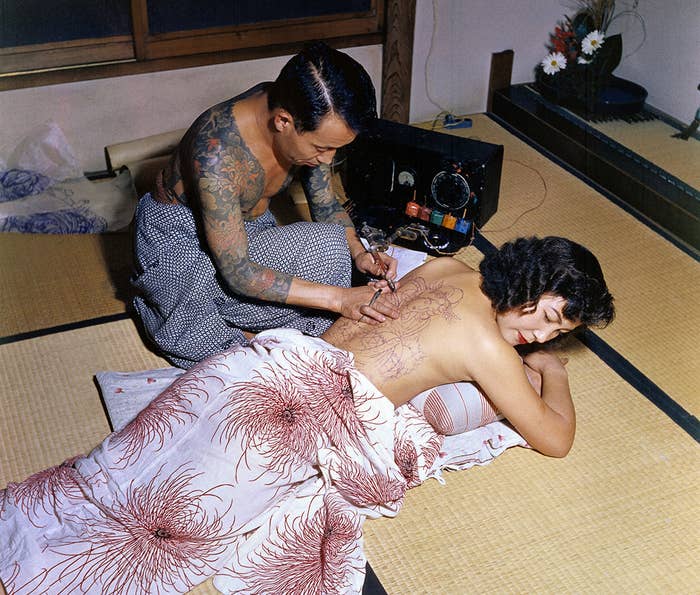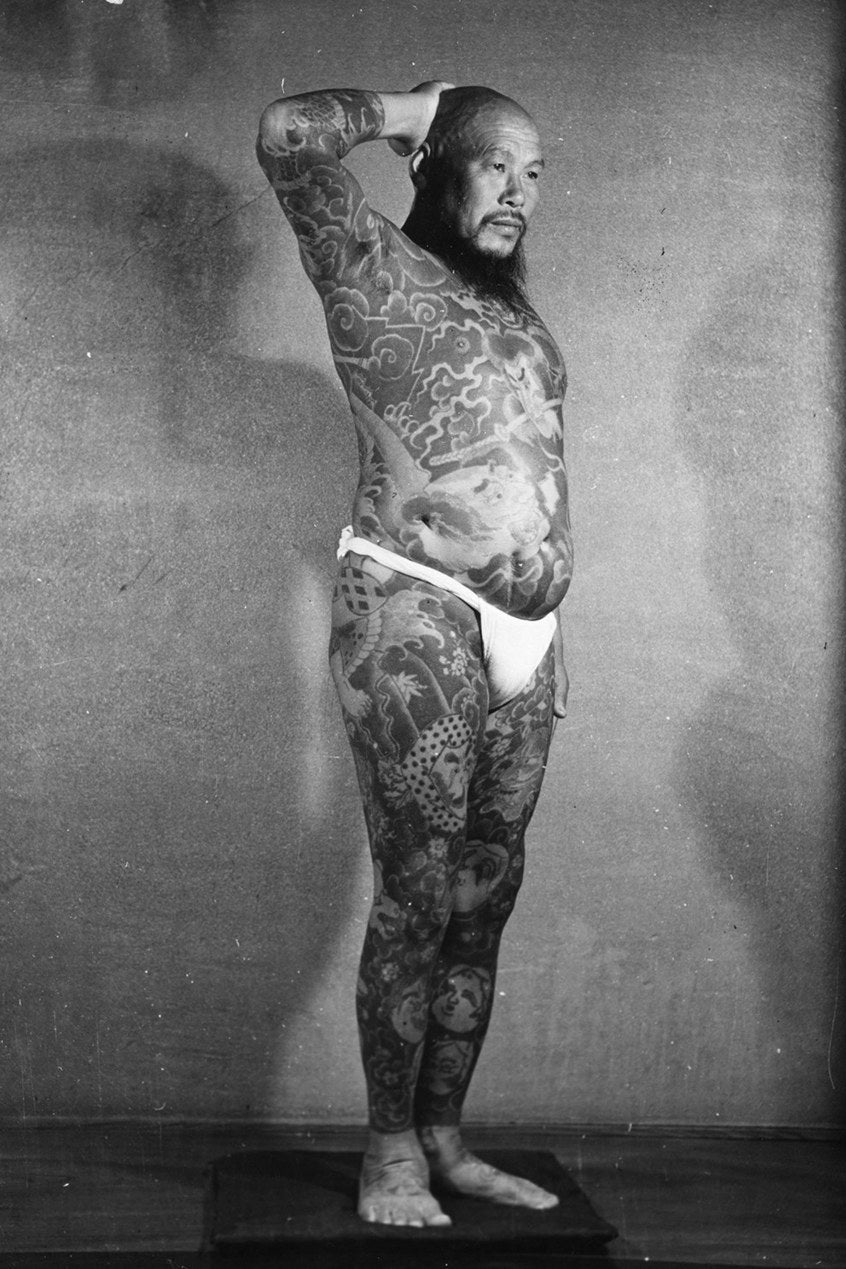 A Japanese man shows off his full body tattoos in 1958.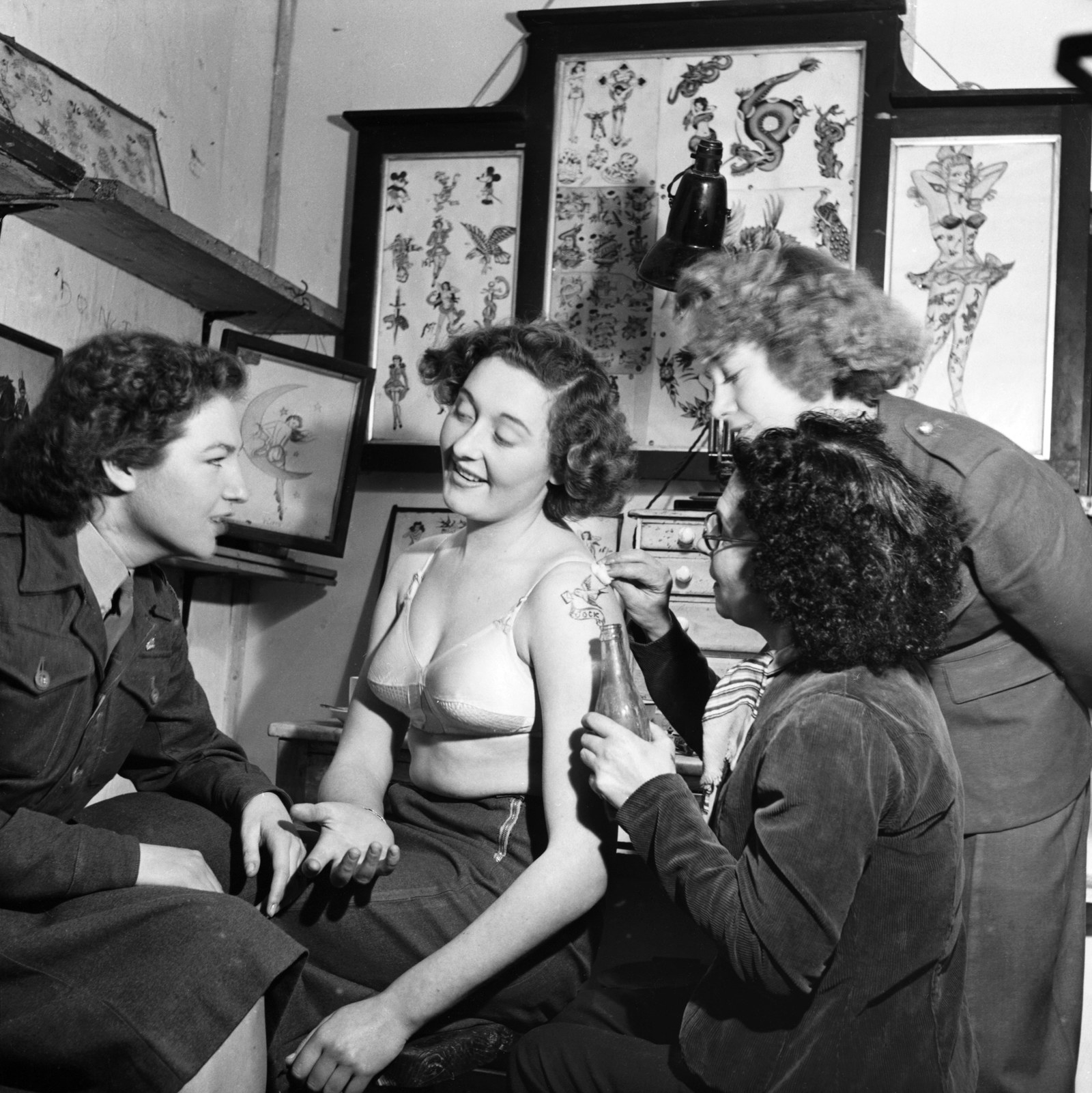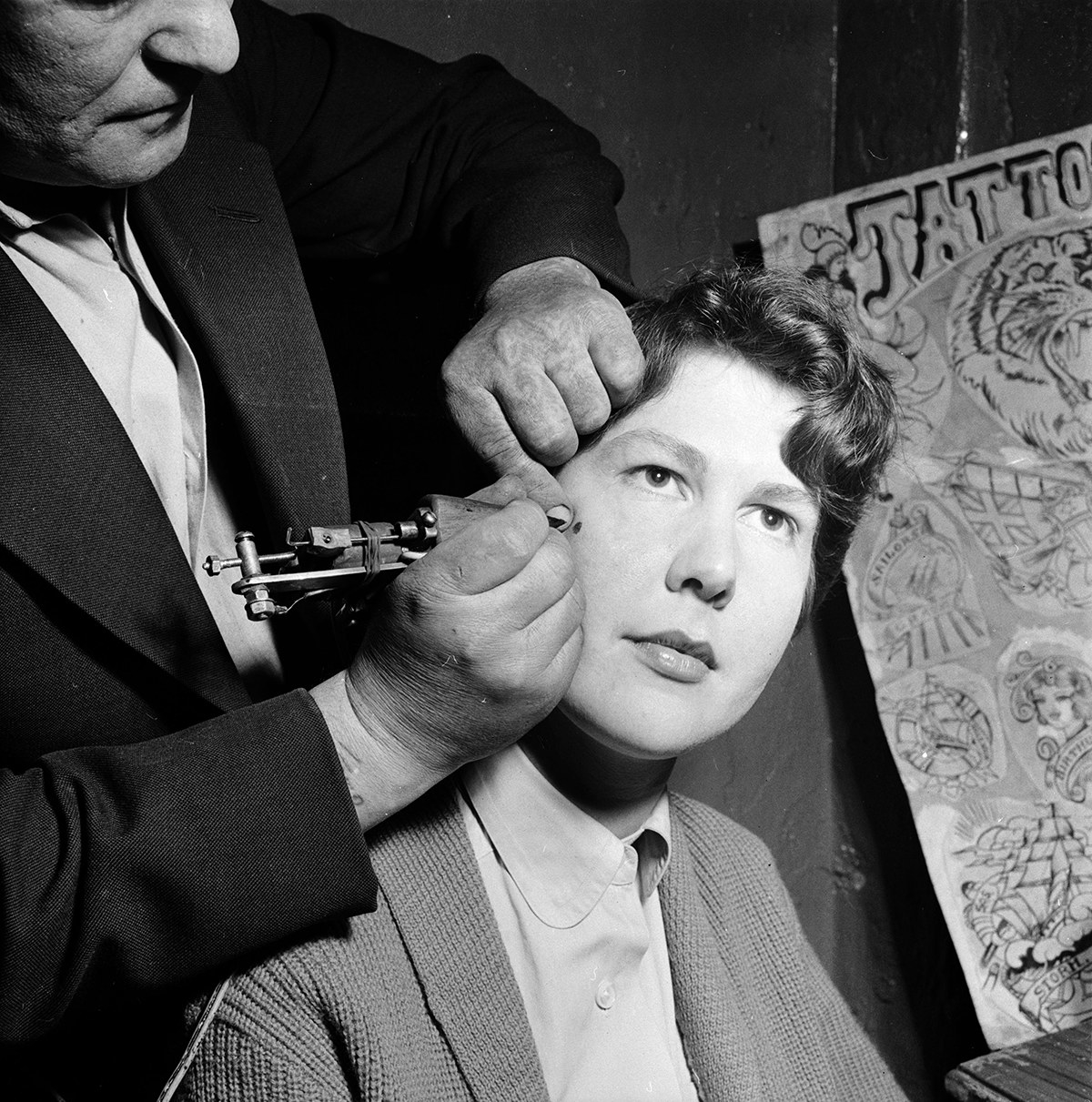 Left: Four cooks from the HMS Belfast show off their tattoos in 1961. Right: A tattooist paints a small rose on the thigh of a woman in 1961.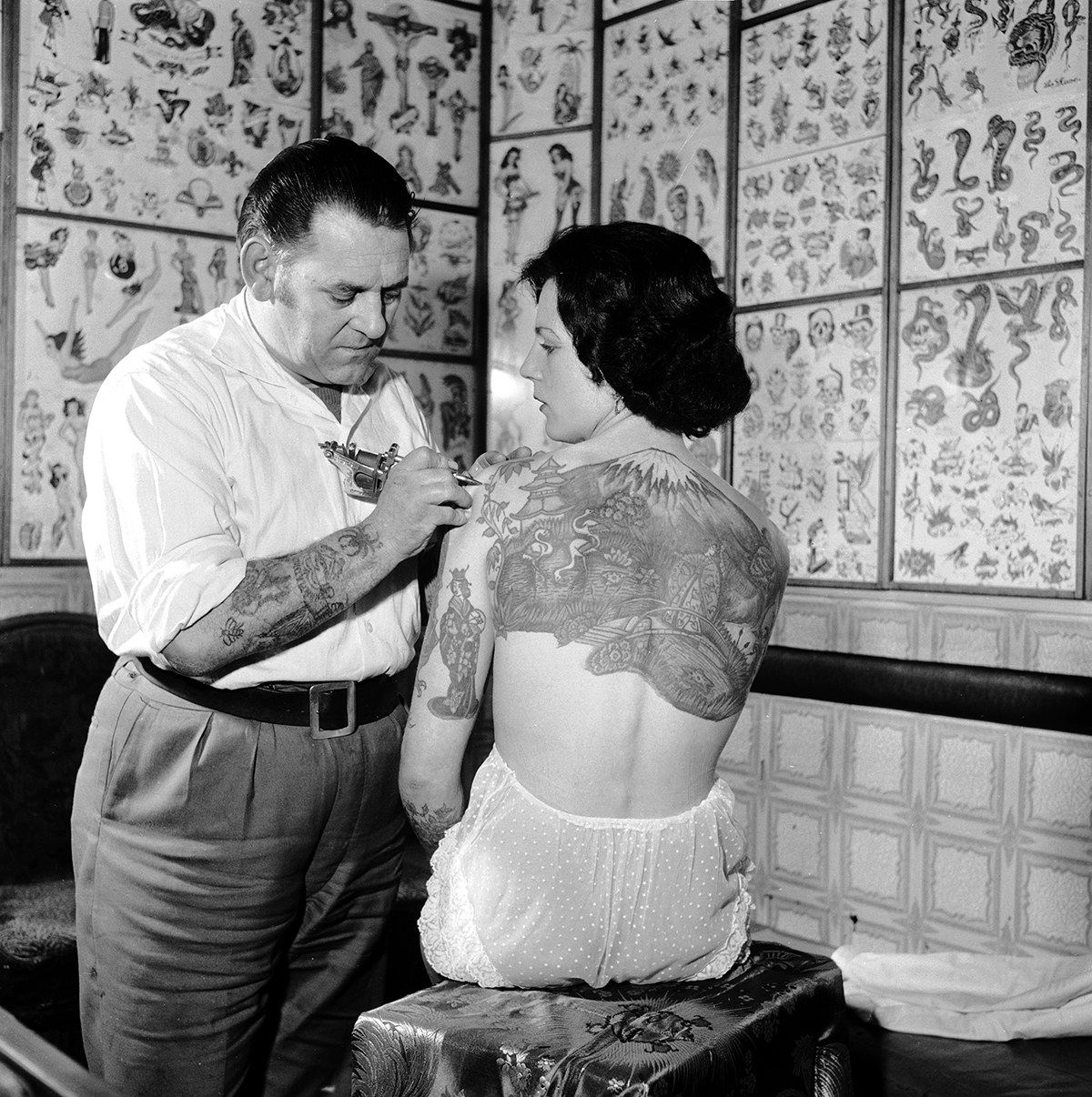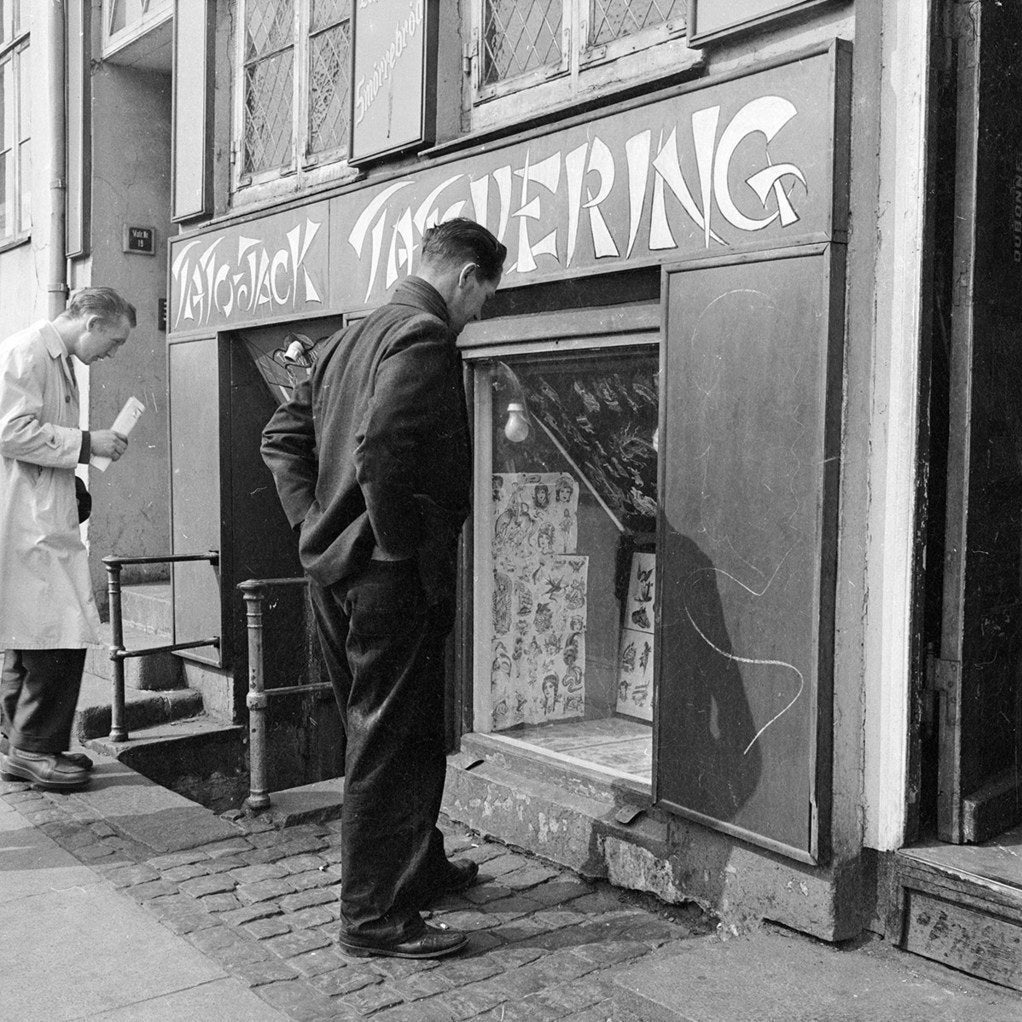 Left: Two men check out designs in the window of a Copenhagen tattoo parlor in 1956. Right: Tools and ink crowd the workbench of New York tattooist Charlie Wagner in the 1940s.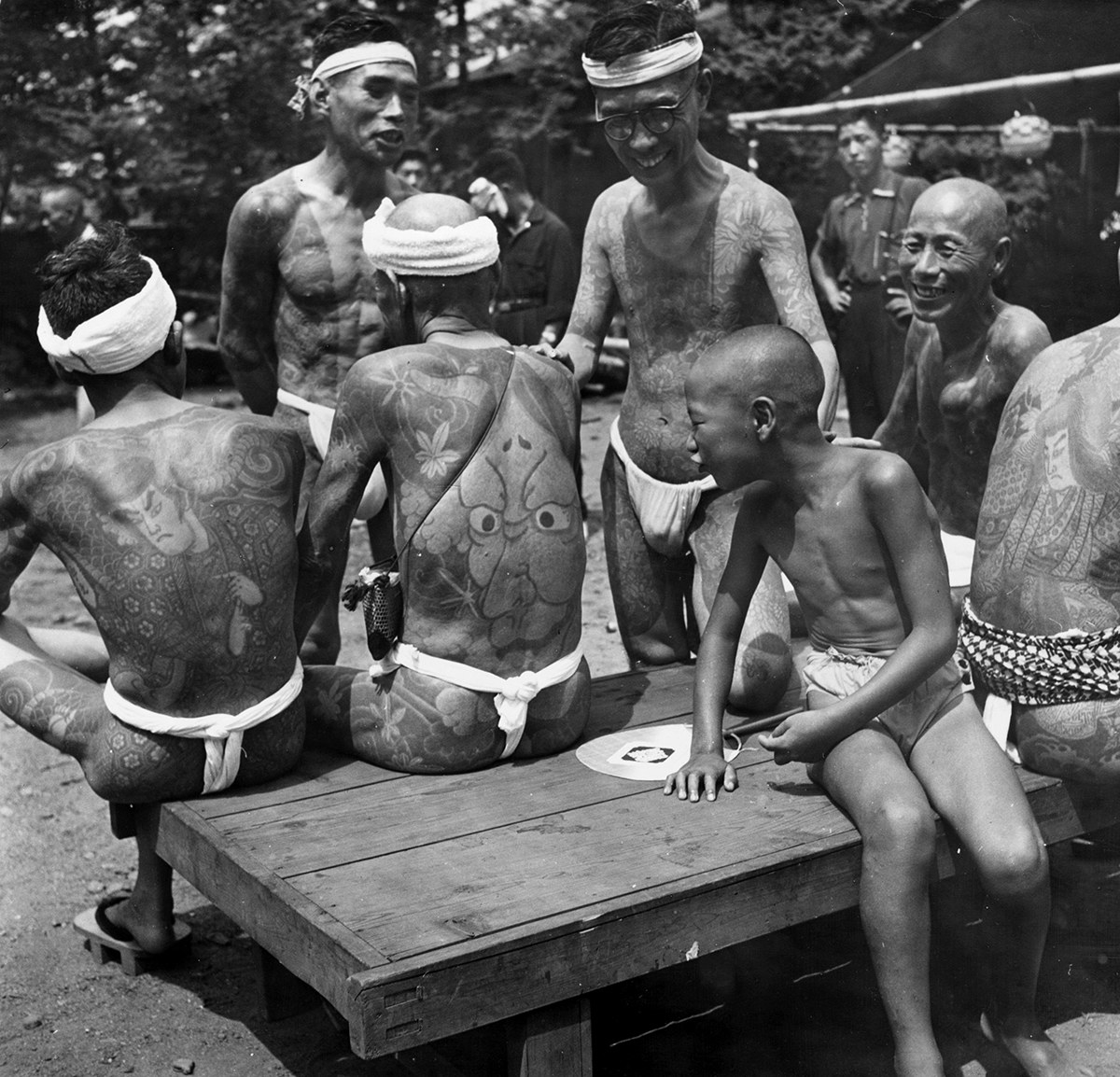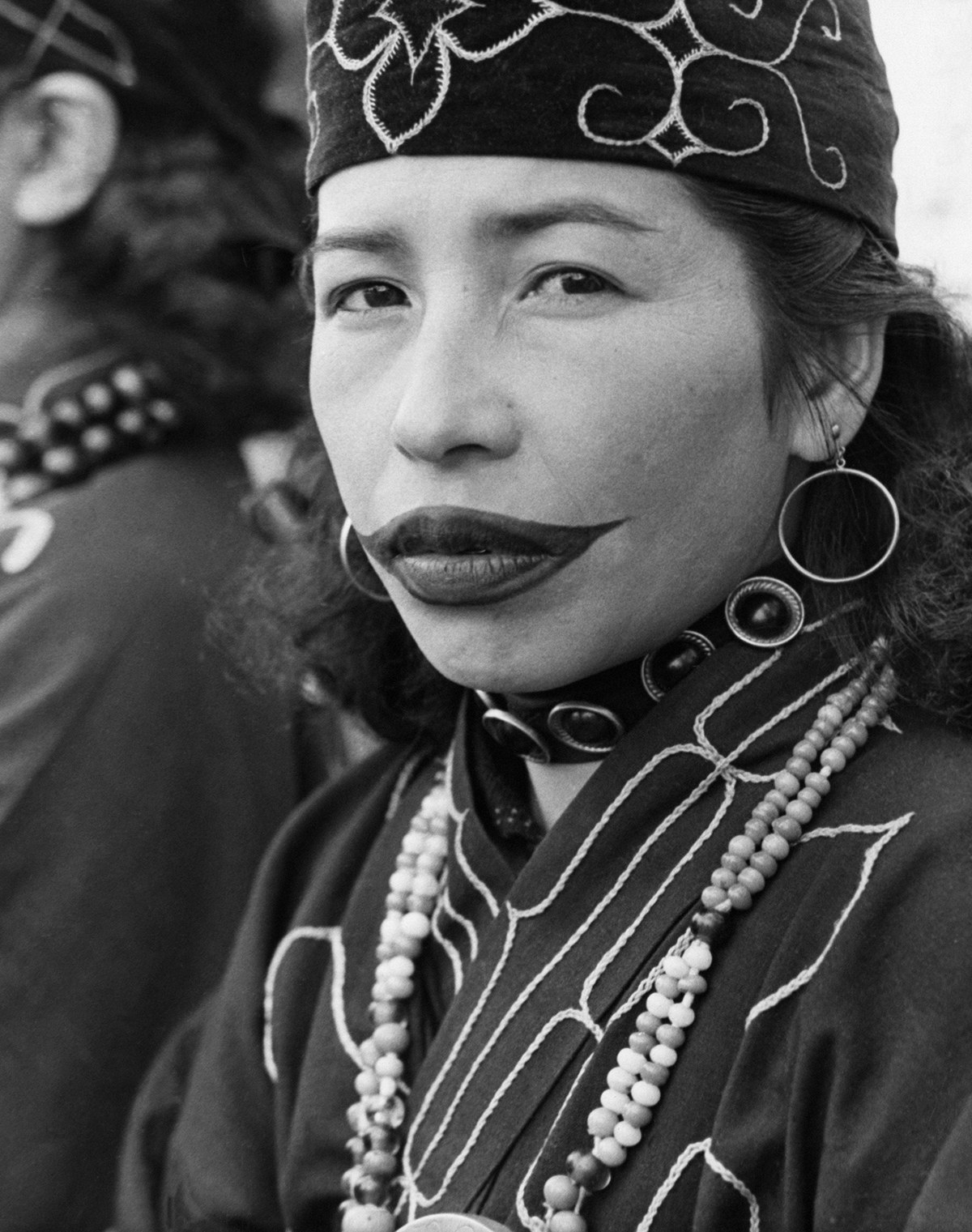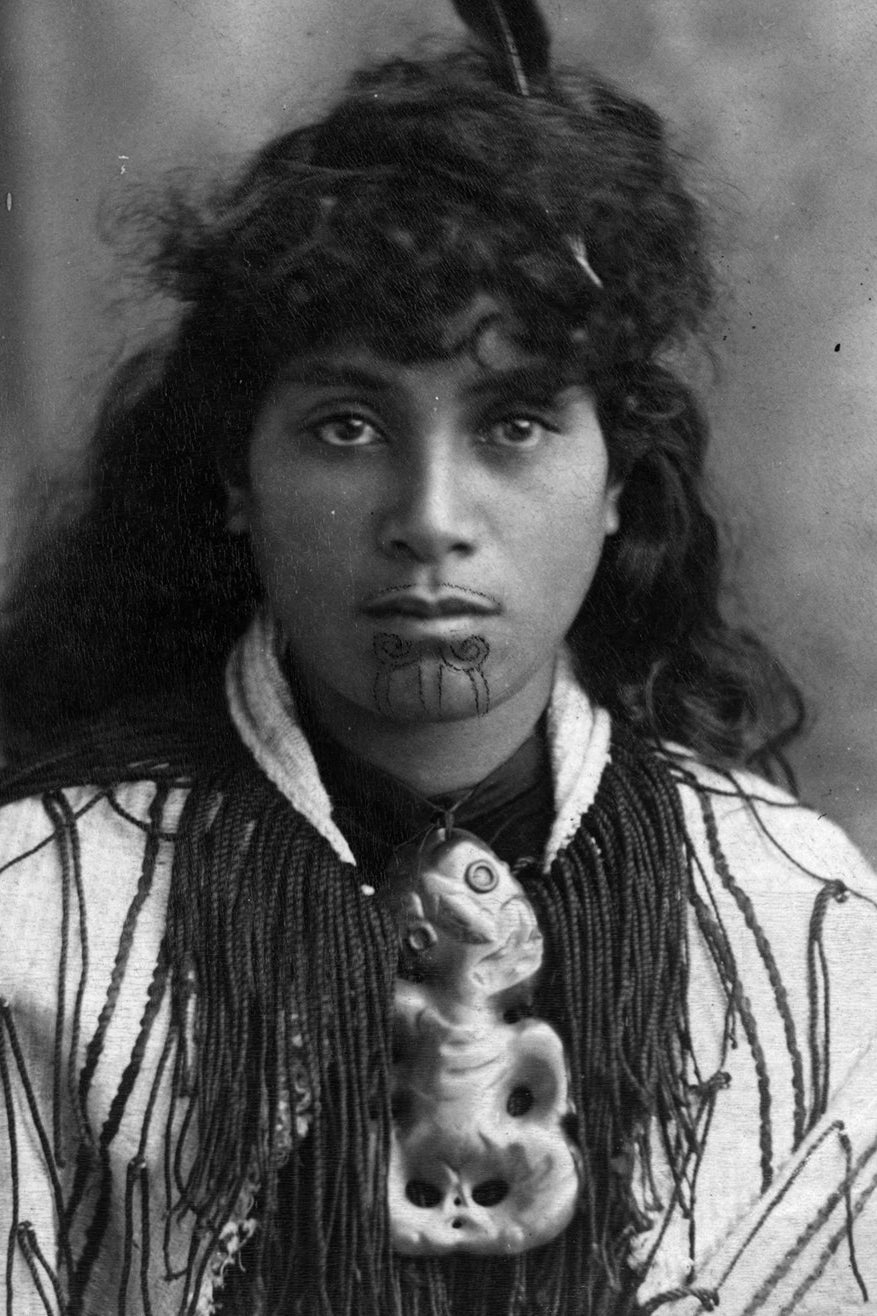 Left: A Maori woman poses for a studio portrait with lips and chin freshly tattooed, circa 1900. Right: A Maori chief from New Zealand sits for a portrait bearing traditional facial tattoos in 1950.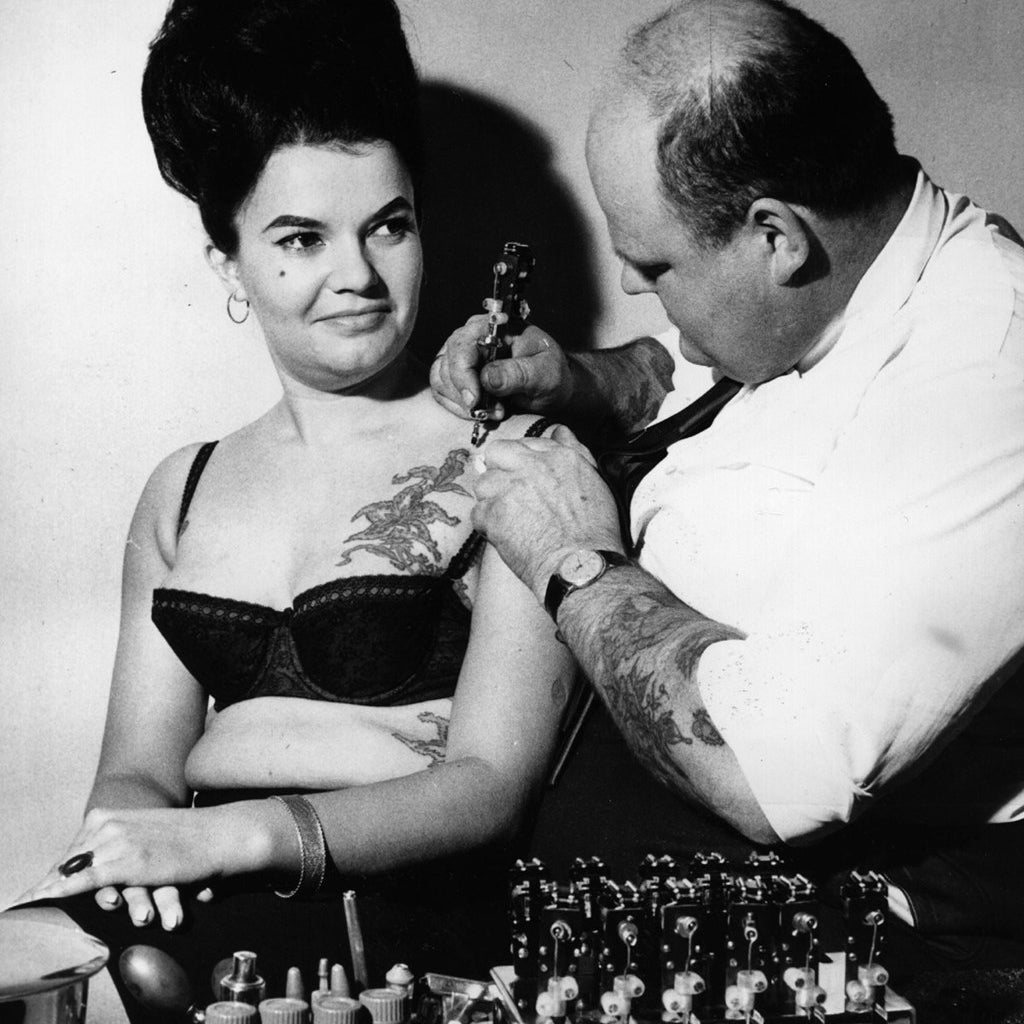 Left: A tattooist works on a chest piece in 1964. Right: A tattoo artist inks a client in 1960 with the name of her partner, Jim.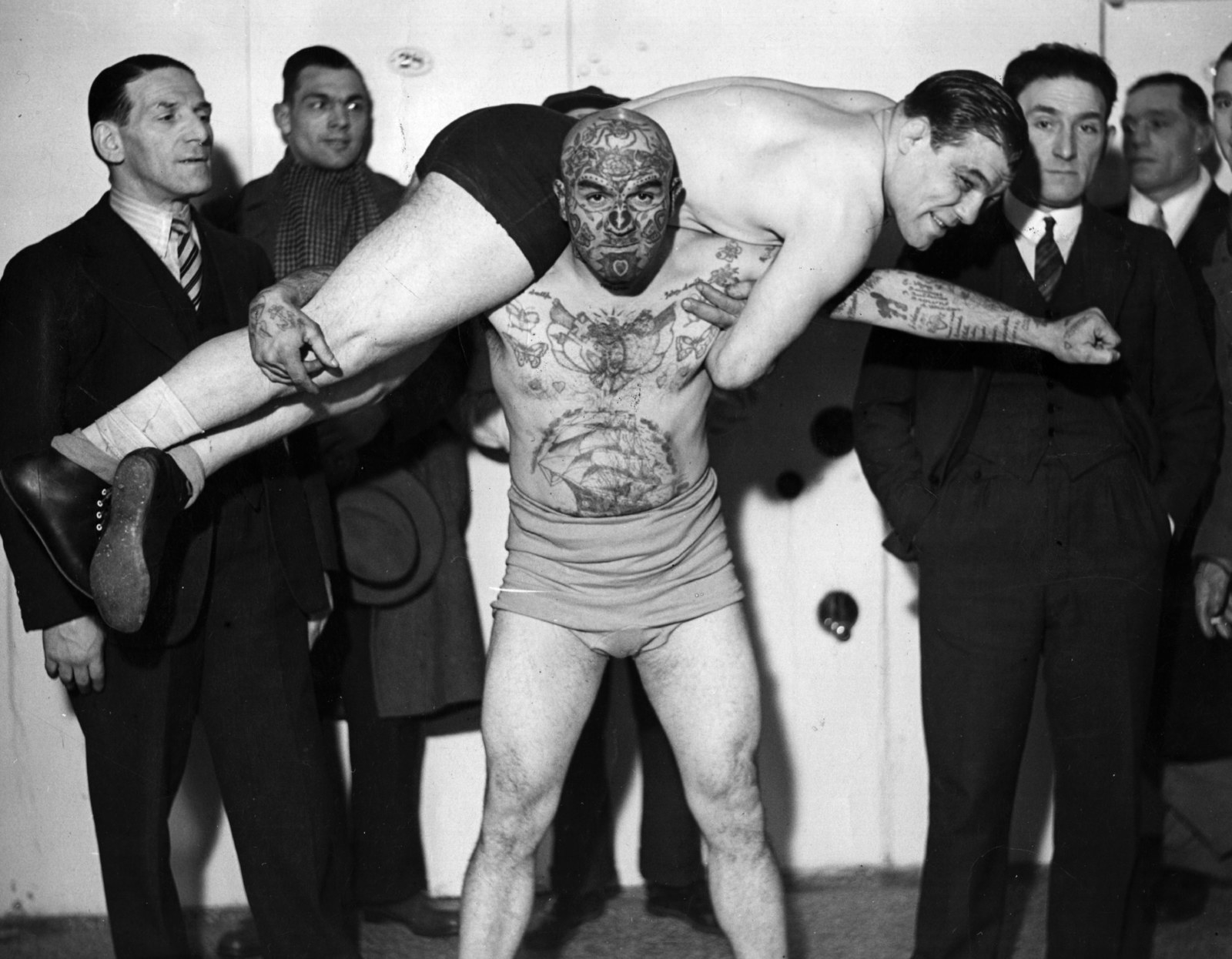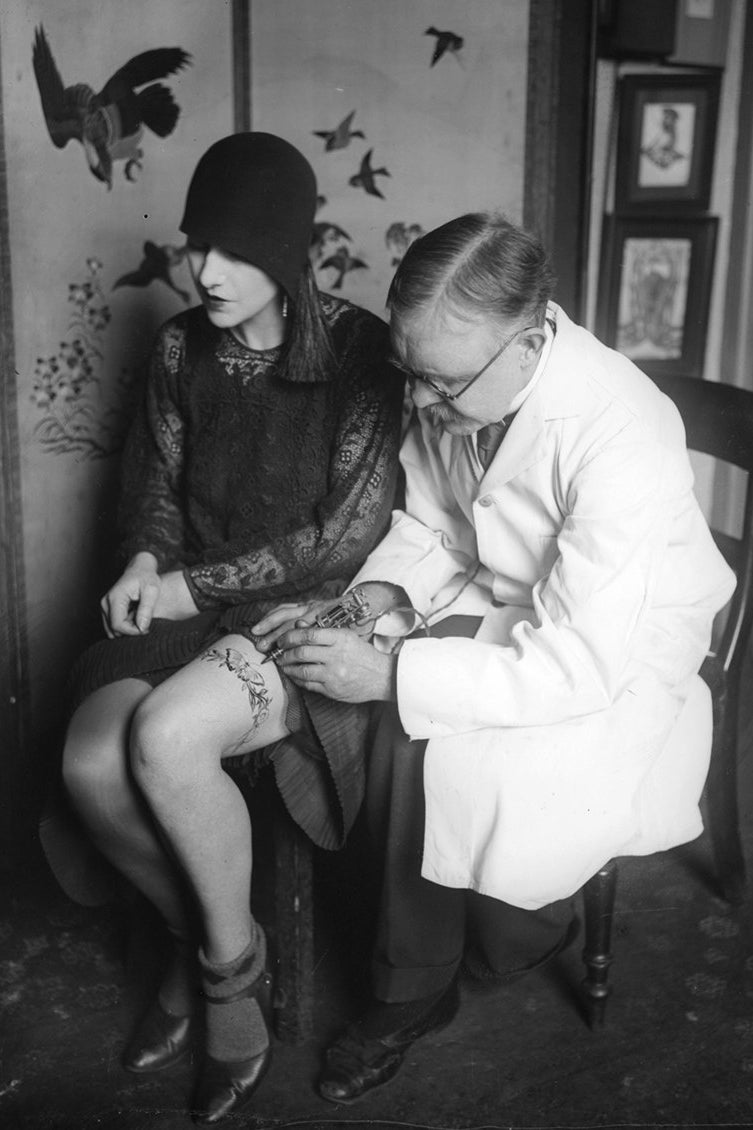 Left: Famed tattoo artist George Burchett works on a client's thigh in 1930. Right: A man in 1948 has an arm tattoo of a former lover changed into a snake.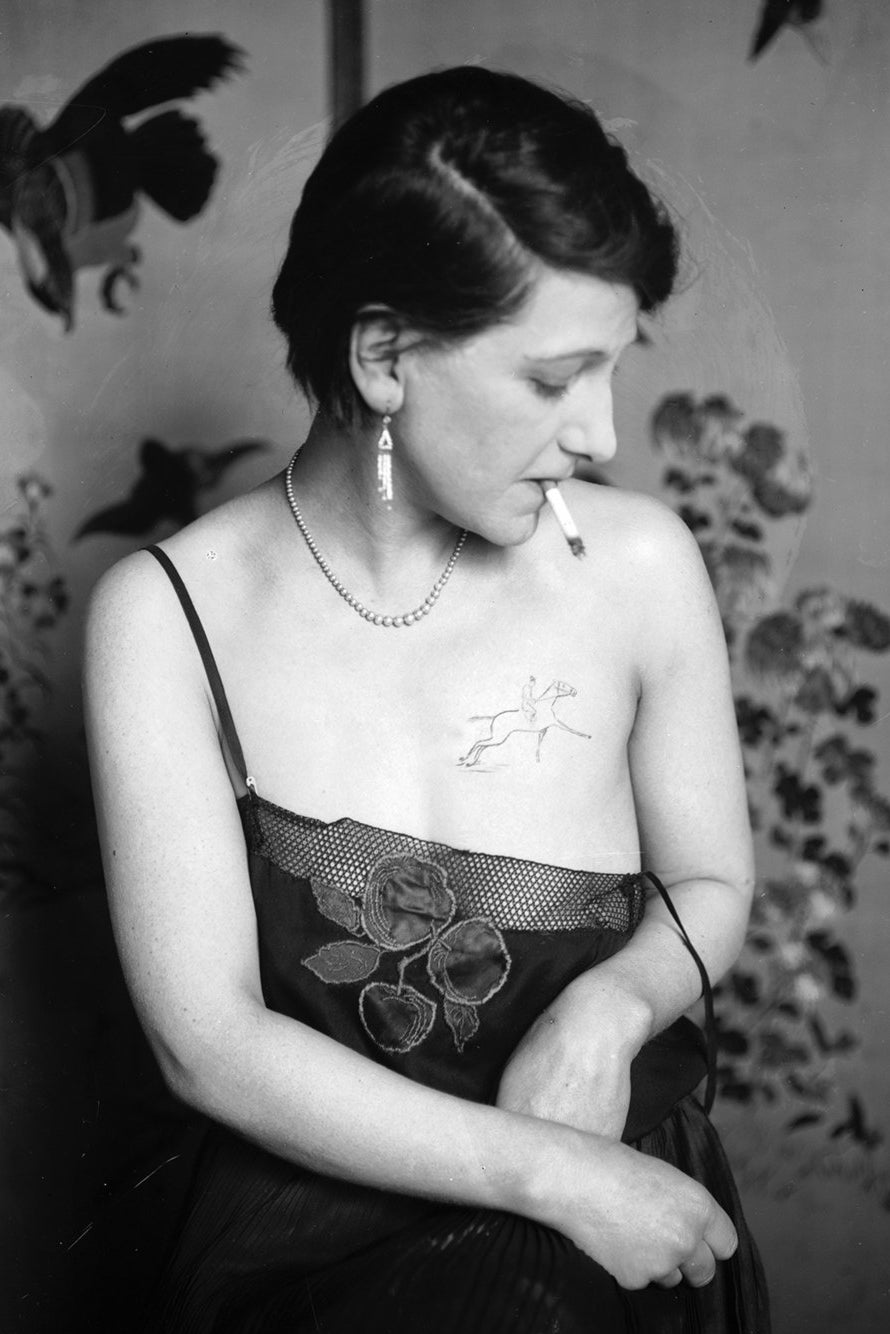 Left: A young woman shows off her chest tattoo of a horse and jockey in 1930. Right: A man shows off back tattoos of cherubs and dancing girls, also circa 1930.