Introducing the BuzzFeed News newsletter JPG — this weekly newsletter will feature the most powerful images from around the internet, as well as behind-the-scenes exclusives from renowned photographers and our hard-hitting photo stories.
This morbid tableau of a medical student dreaming of his research subjects in 1910.
Twelve-year-old Dominique Perrot and his parents identifying a portal they witnessed to another dimension in 1976.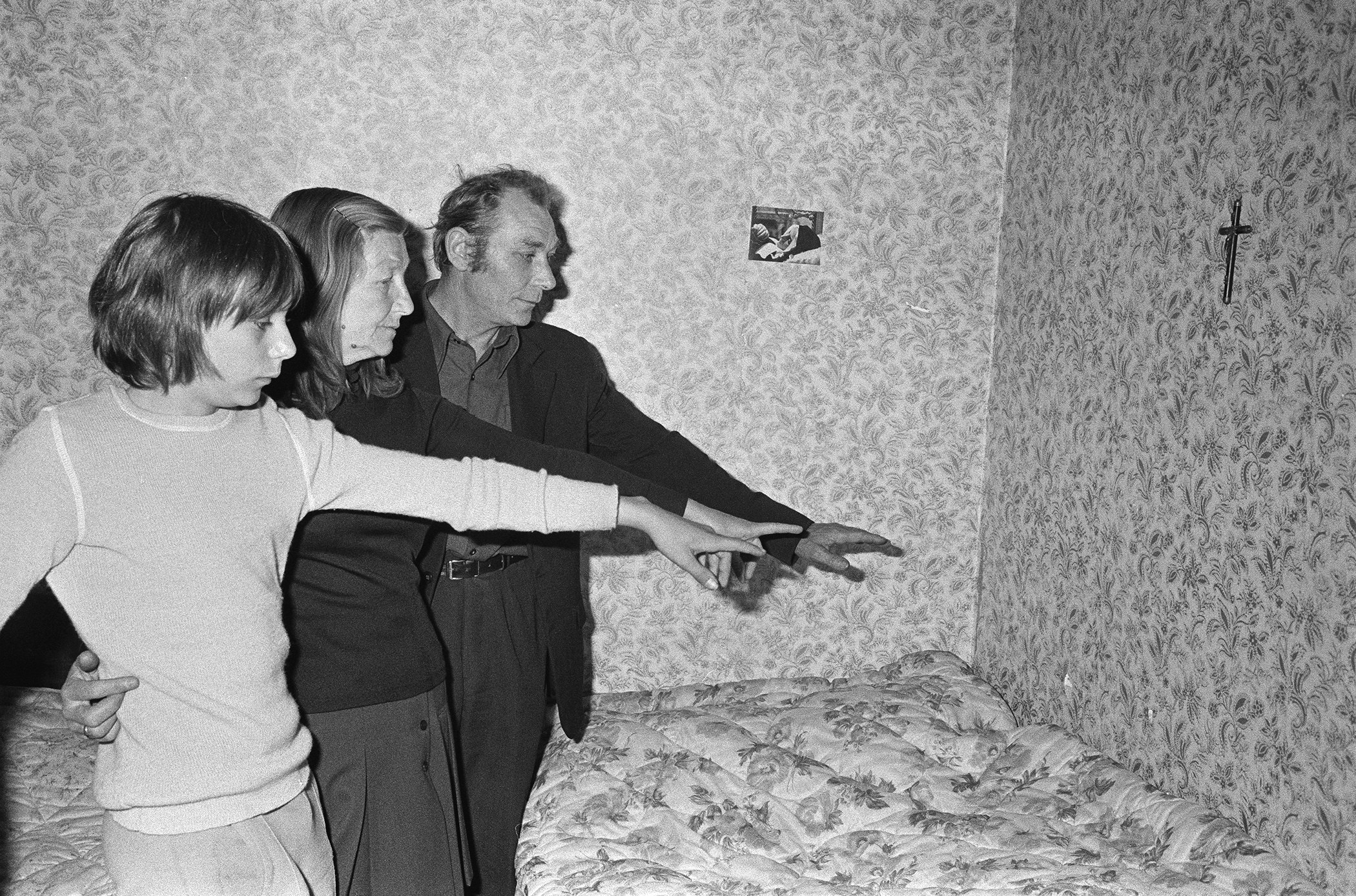 British psychic researcher Harry Price in his library, surrounded by his ghost hunting equipment in 1944.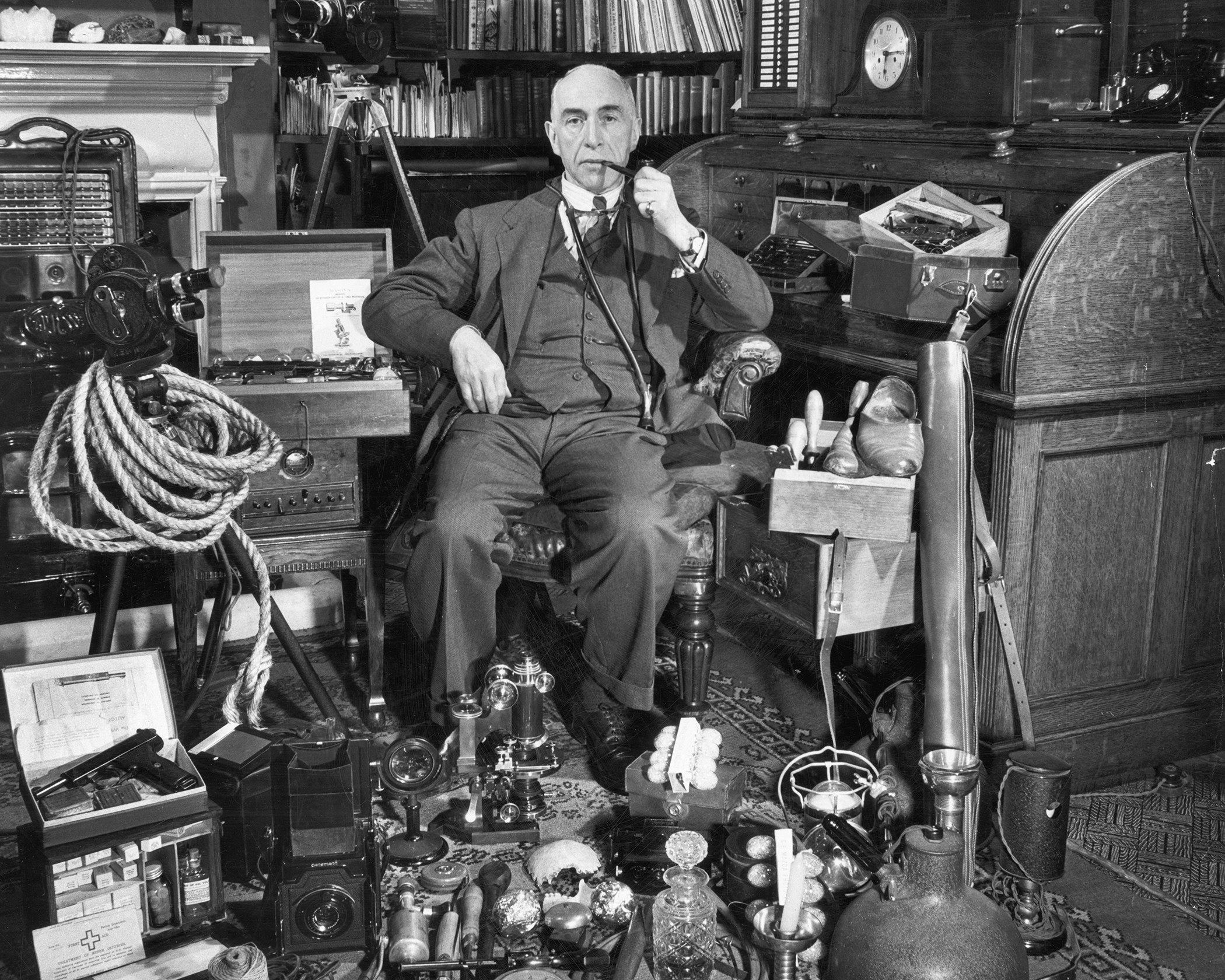 Photographs of "ghosts" taken in the 1920s by William Hope, who claimed he could document the dead with his camera.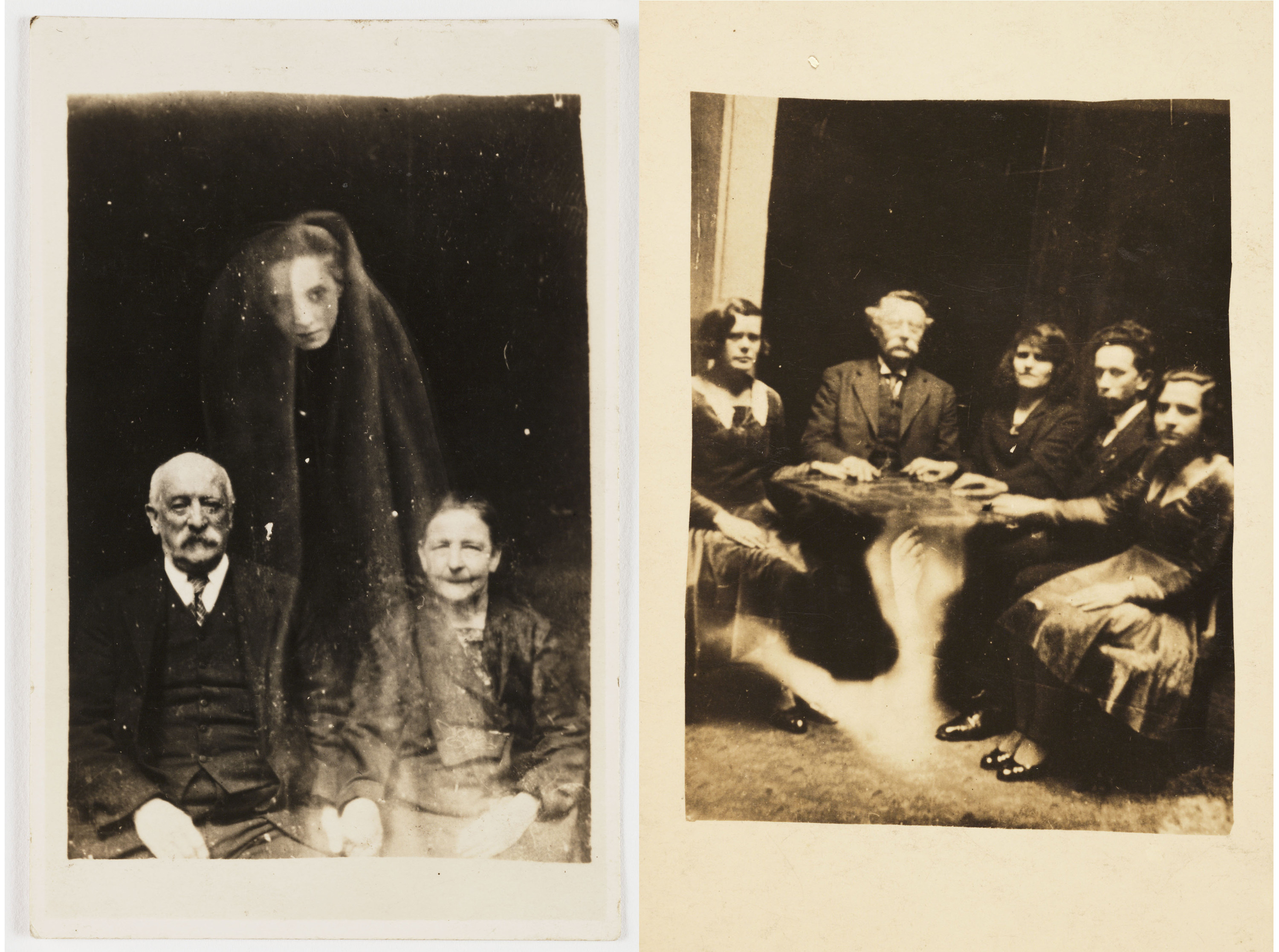 An anthropologist holding shrunken heads from Ecuador, circa 1900.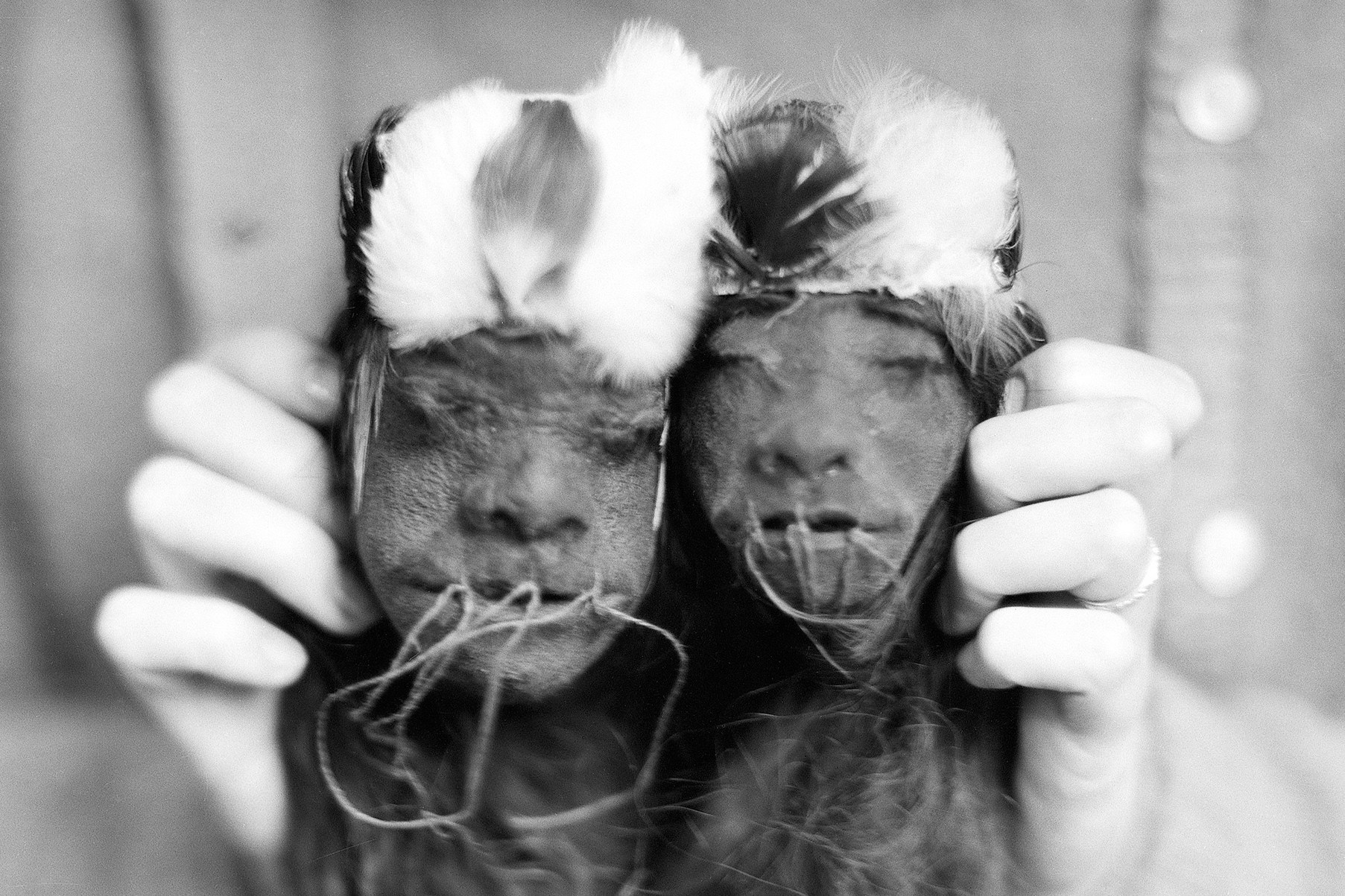 A mummy purported to be the body of John Wilkes Booth is displayed at a carnival, and the police who were called to investigate the grizzly sideshow, 1937.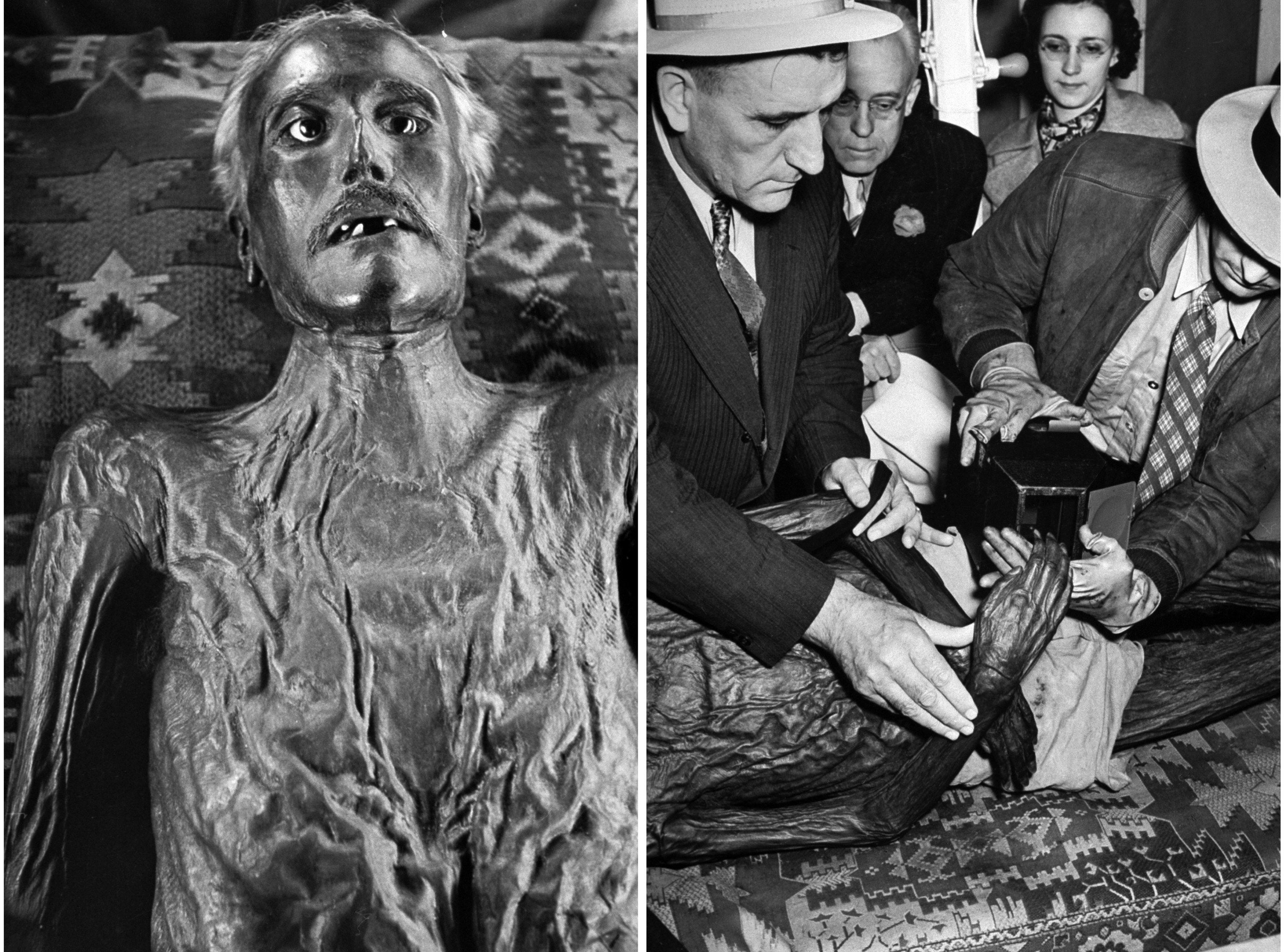 The Delta Tau Delta mummy at Sewanee: the University of the South, where women in 1940 were reportedly told: "Kiss mummy or kiss me."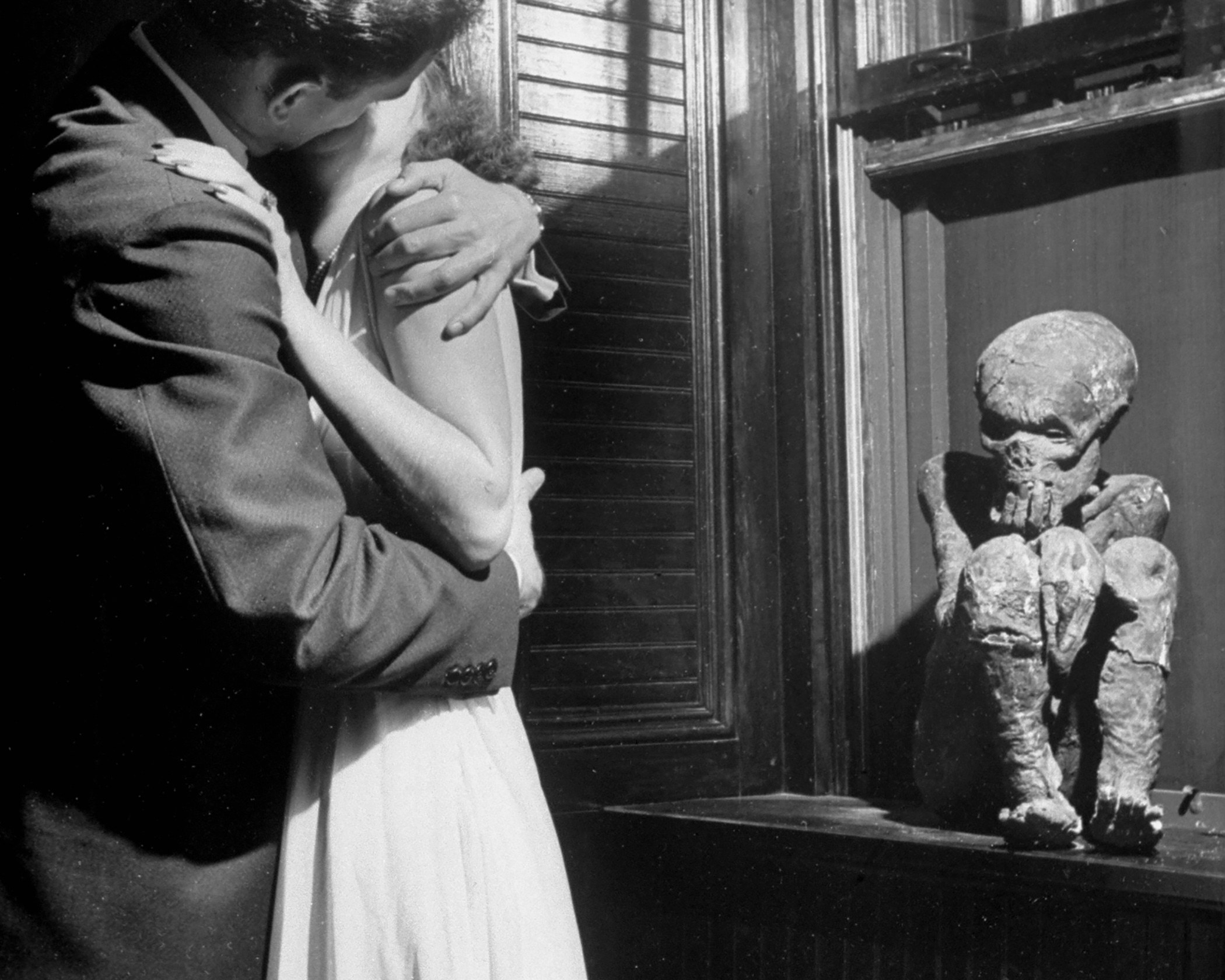 This French factory where dolls are built to resemble real people, circa 1910.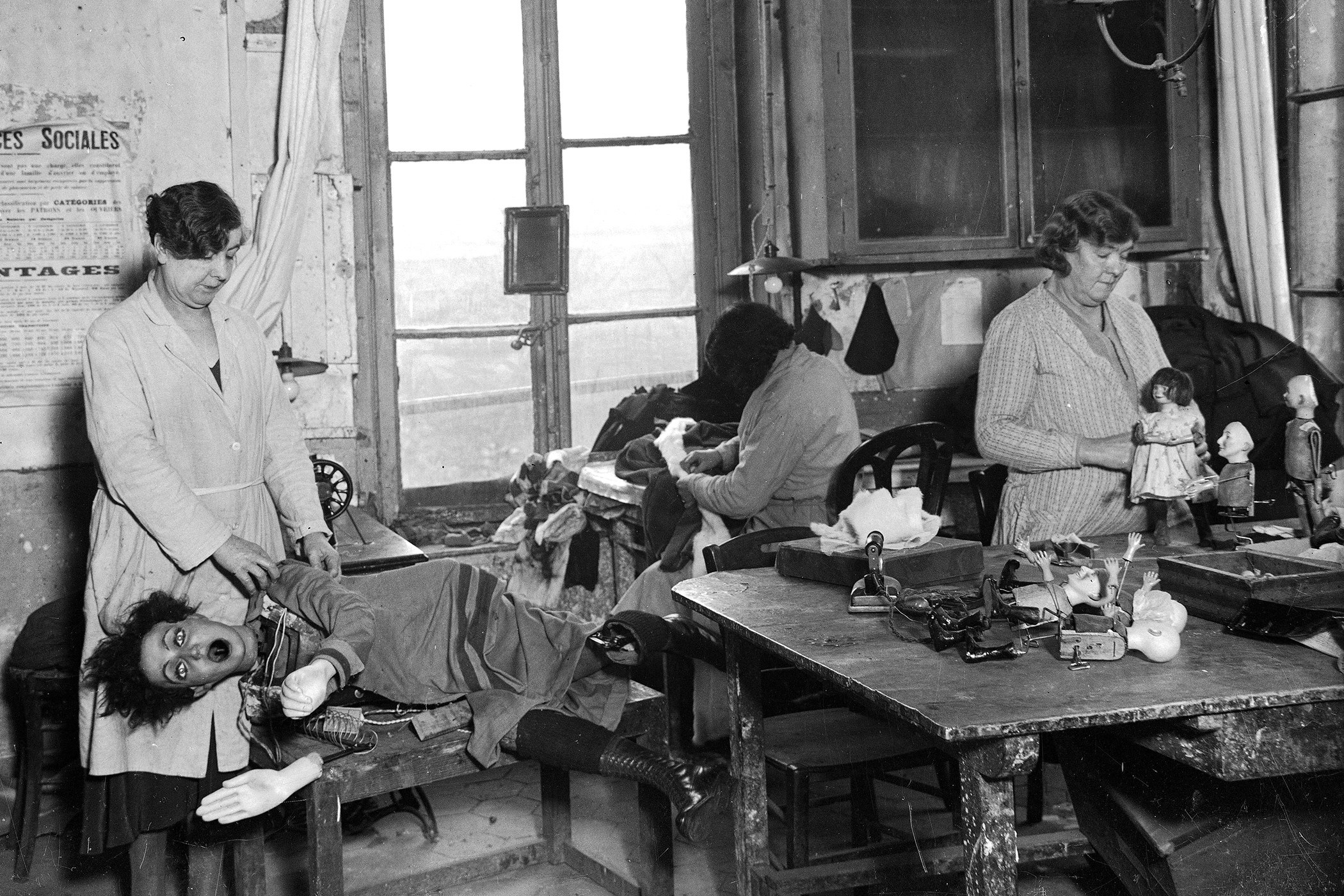 Professor Popjie's ghastly invention, Radiana — a robot built with human bones, 1925.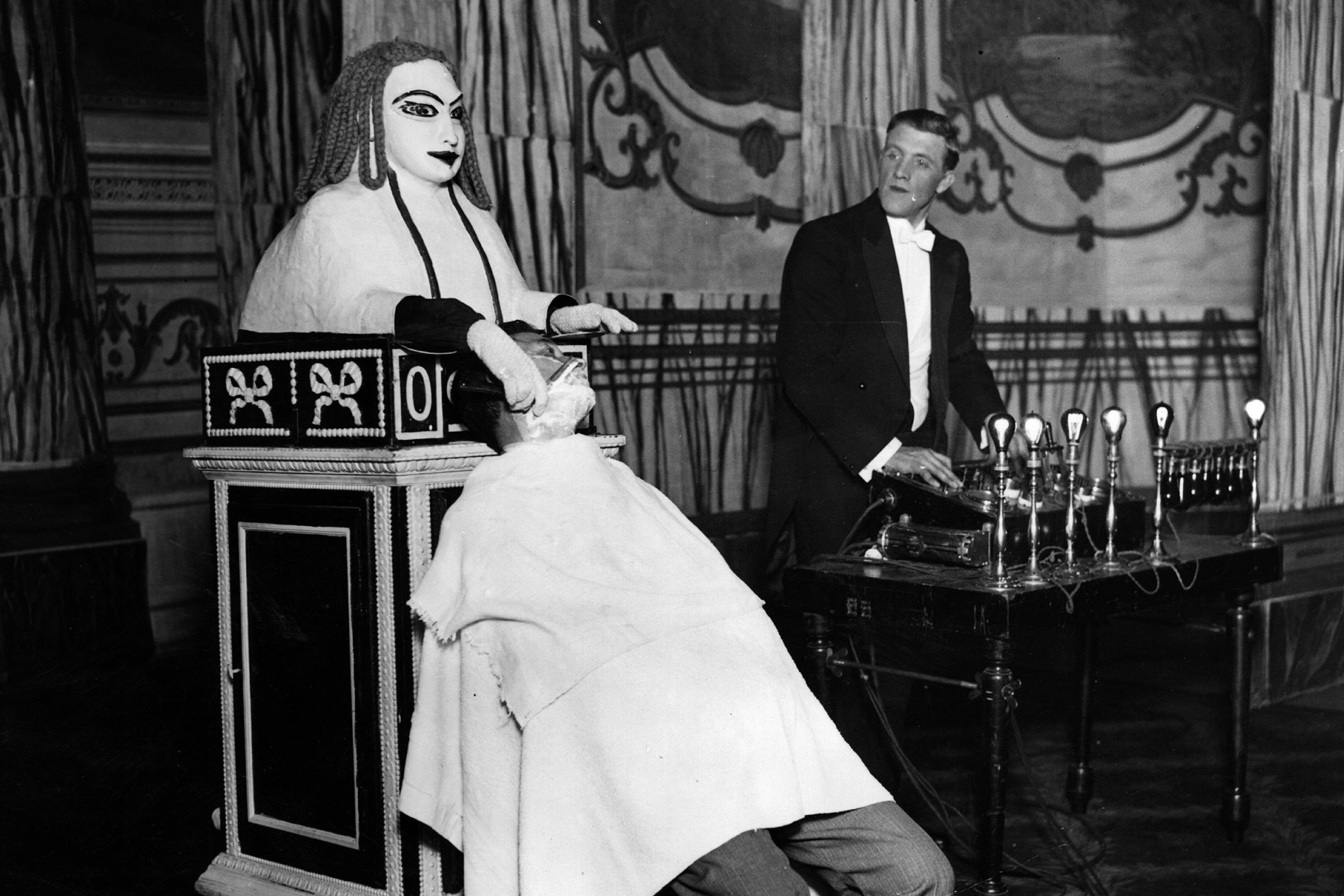 A visit to the children's hospital by Charlie Smith the clown, circa 1930.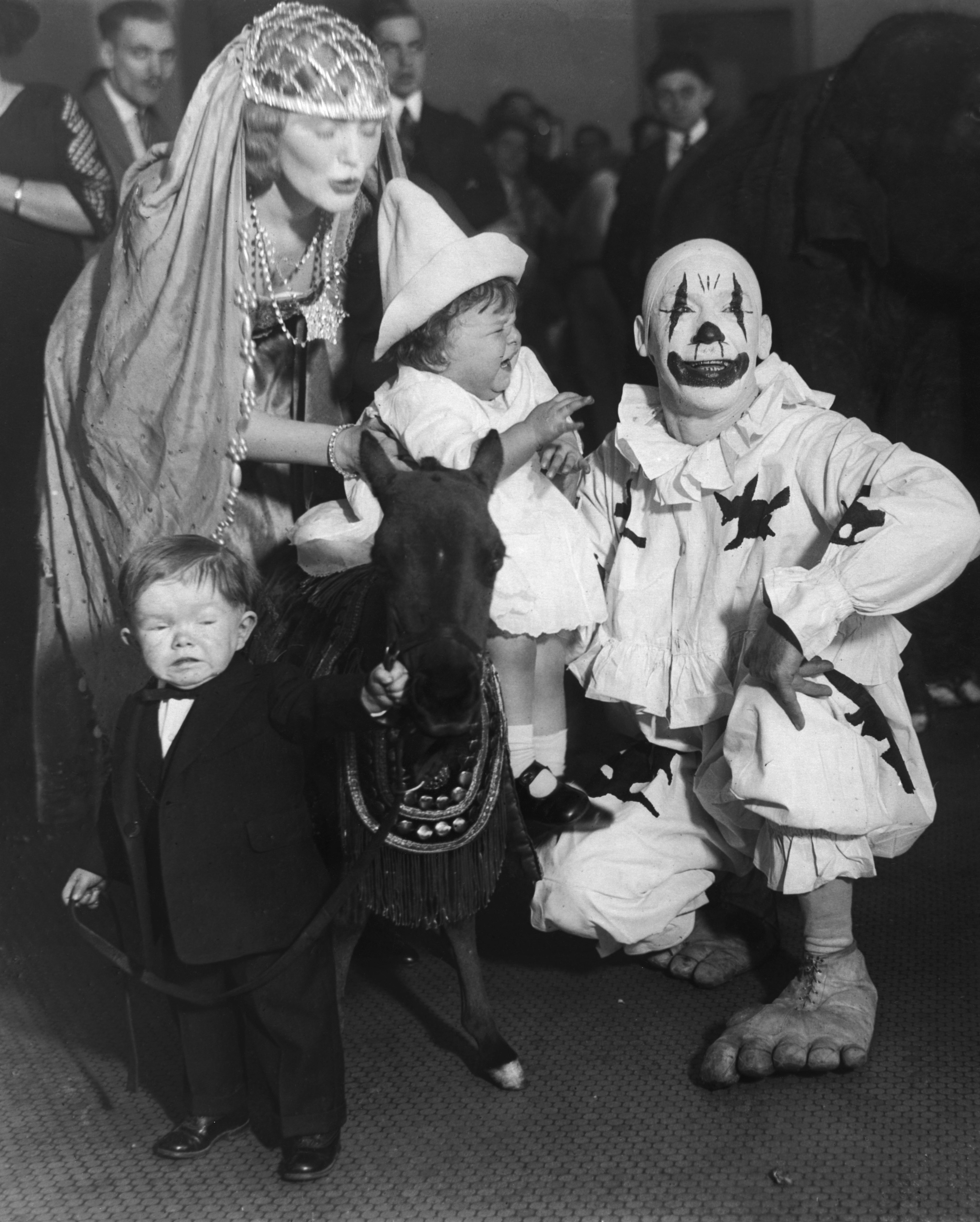 Here's a skeleton paying a visit to Louis Armstrong during a performance, 1936.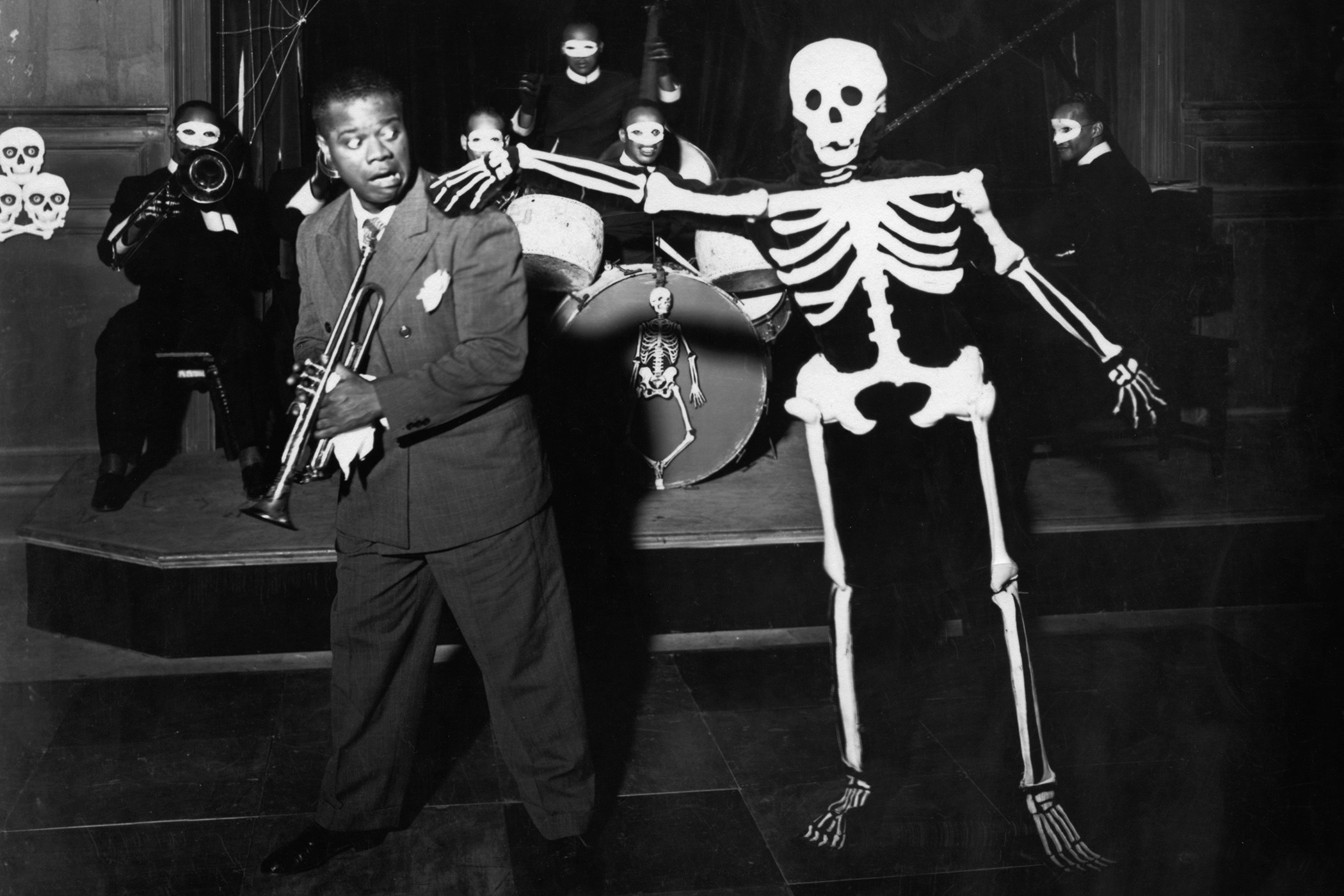 Here's Ozzy Osbourne channeling his inner werewolf, 1983.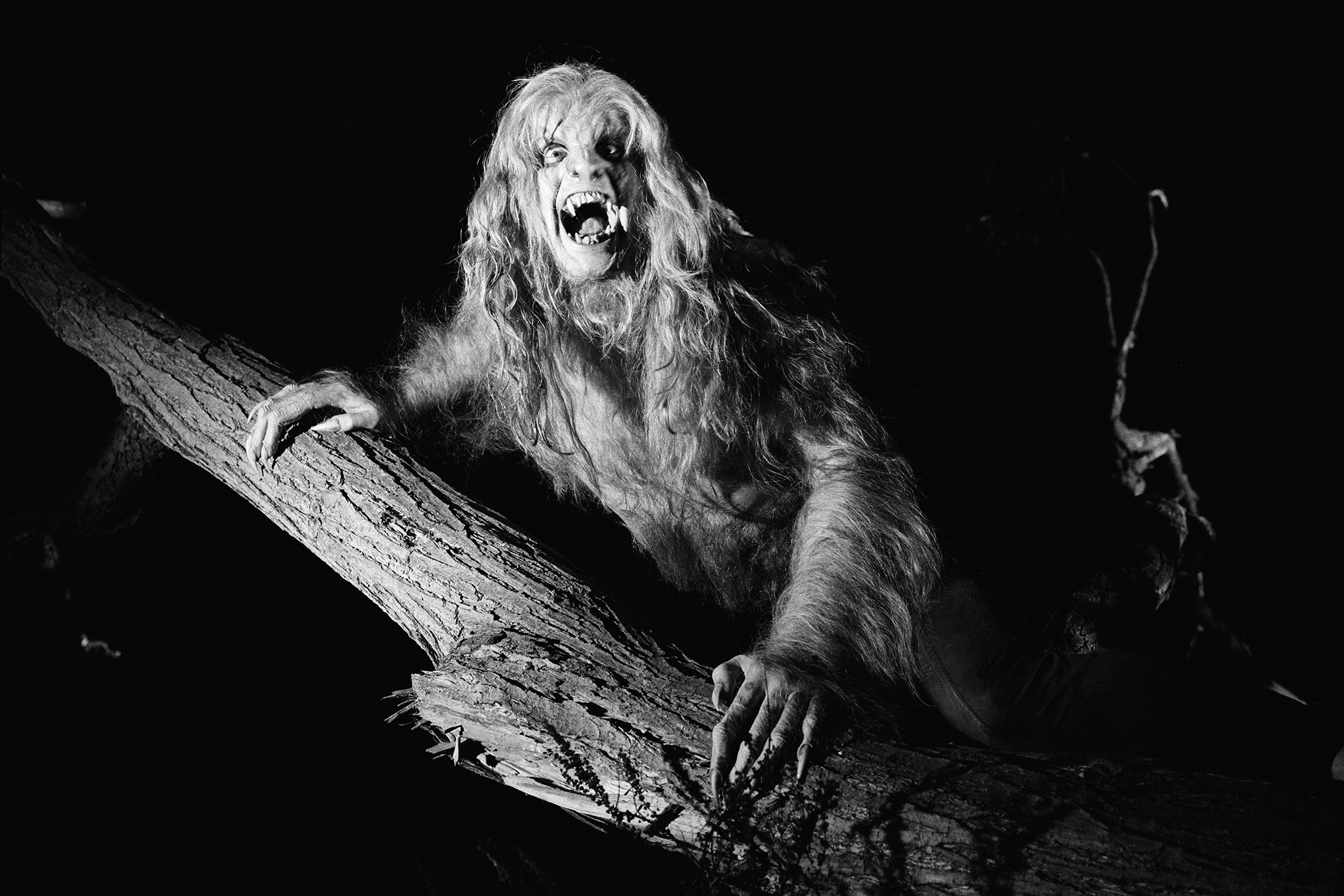 And the founder of the Church of Satan, Anton LaVey, presiding over a black mass, 1967.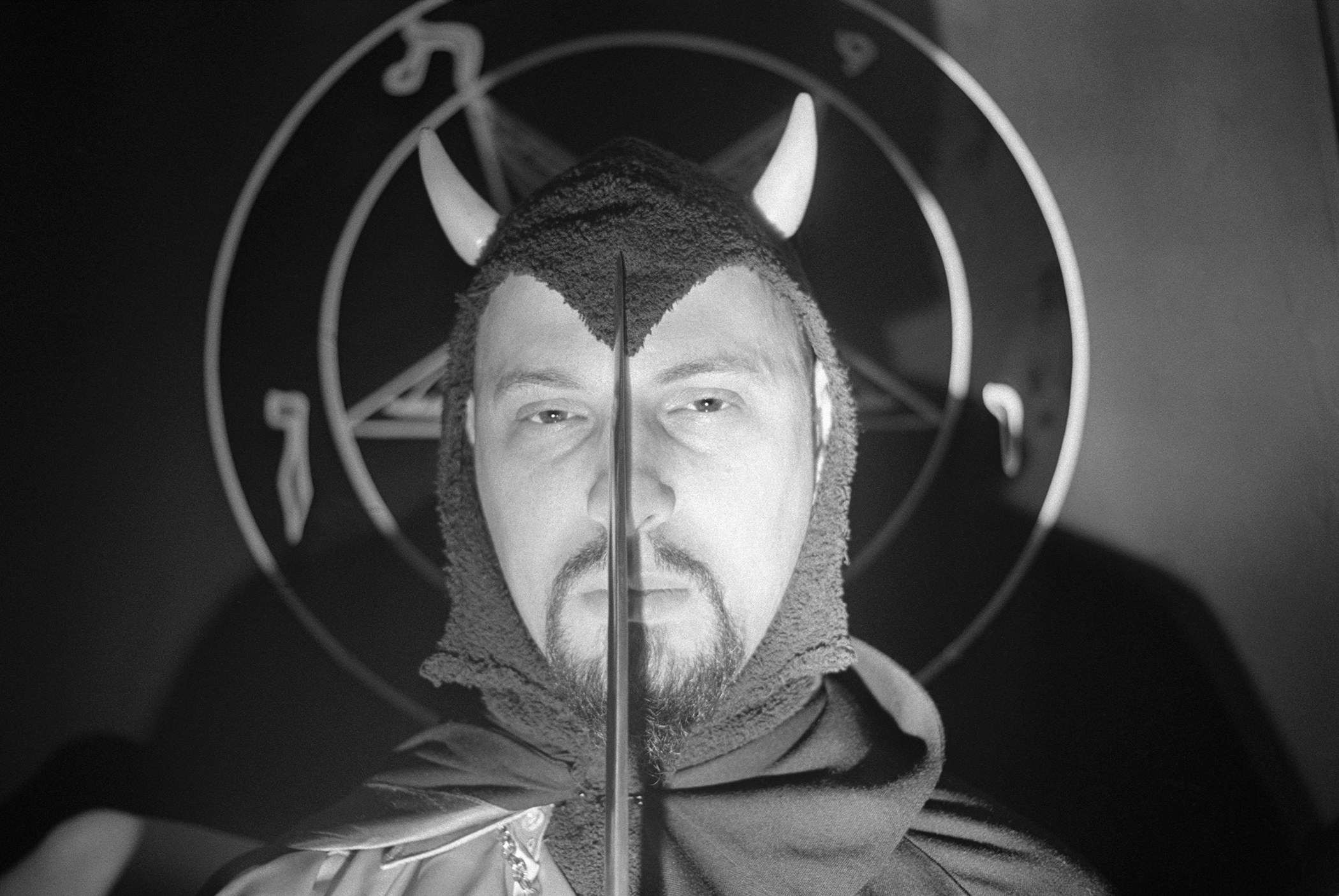 The devil that watches over Londoners from atop the Tivoli Theatre, 1927.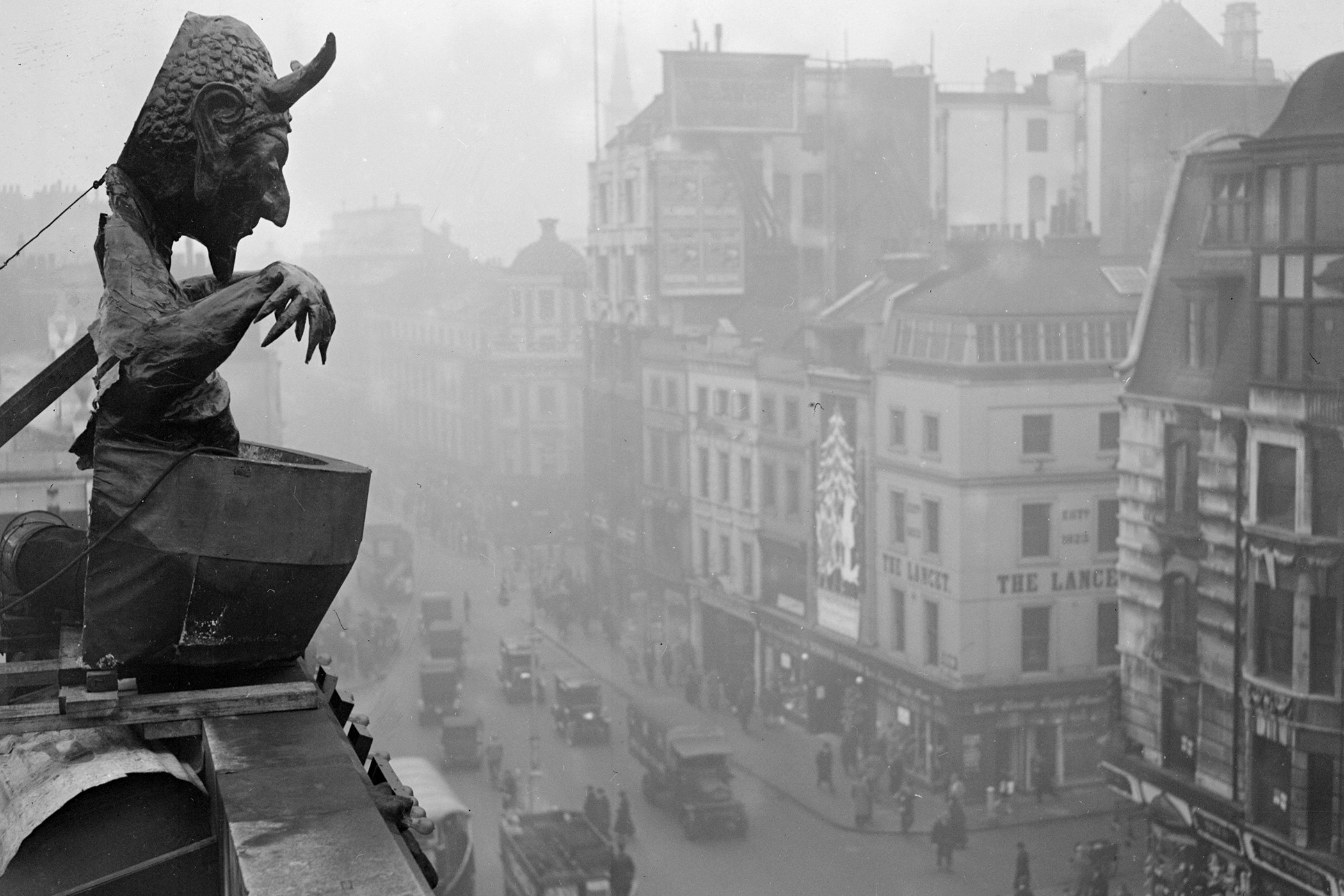 A coven of "witches" poses for a portrait at a Halloween party, circa 1910.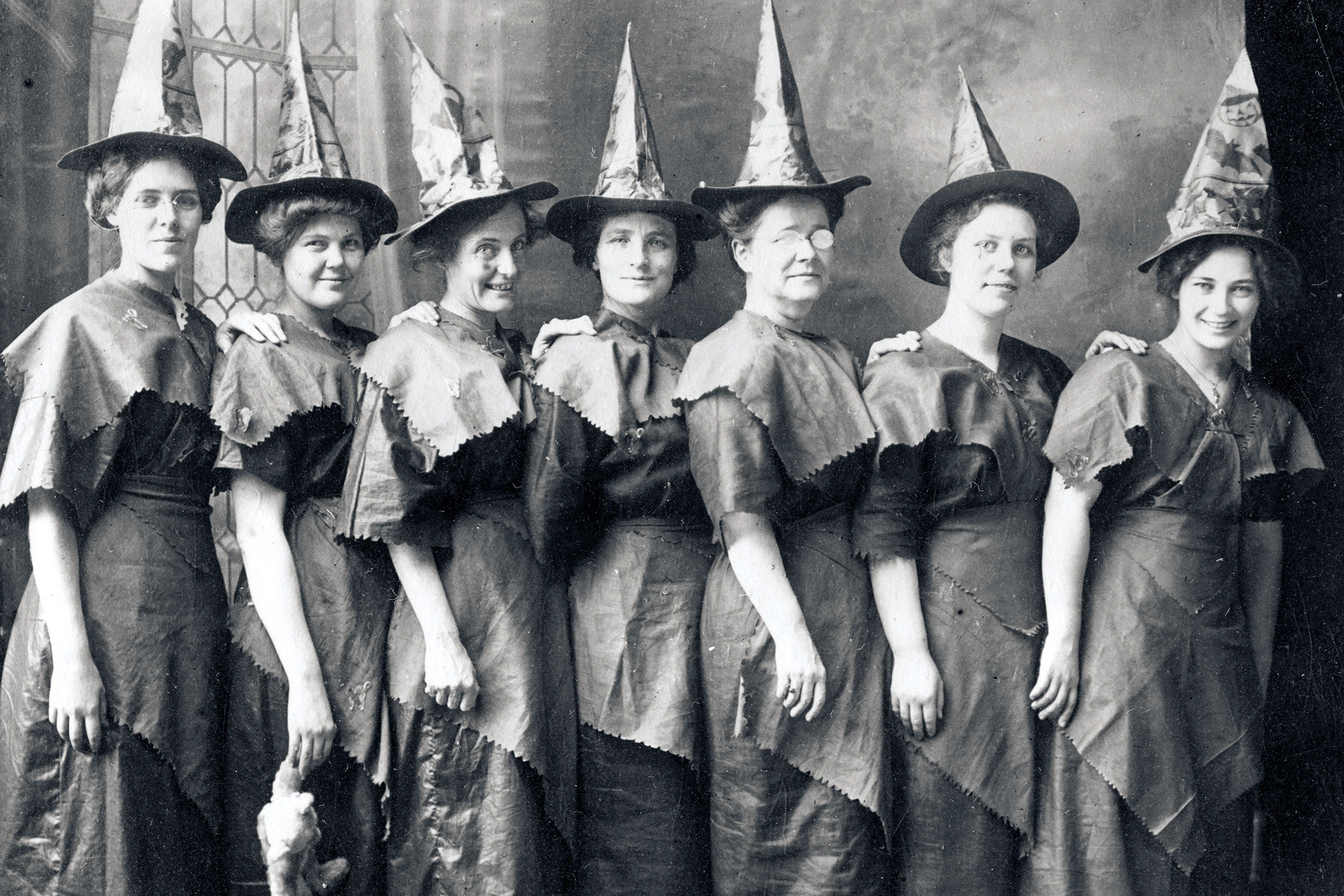 The lone tree atop Gallows Hill in Salem, Massachusetts, where people who were convicted as "witches" were hanged during the Salem witch trials.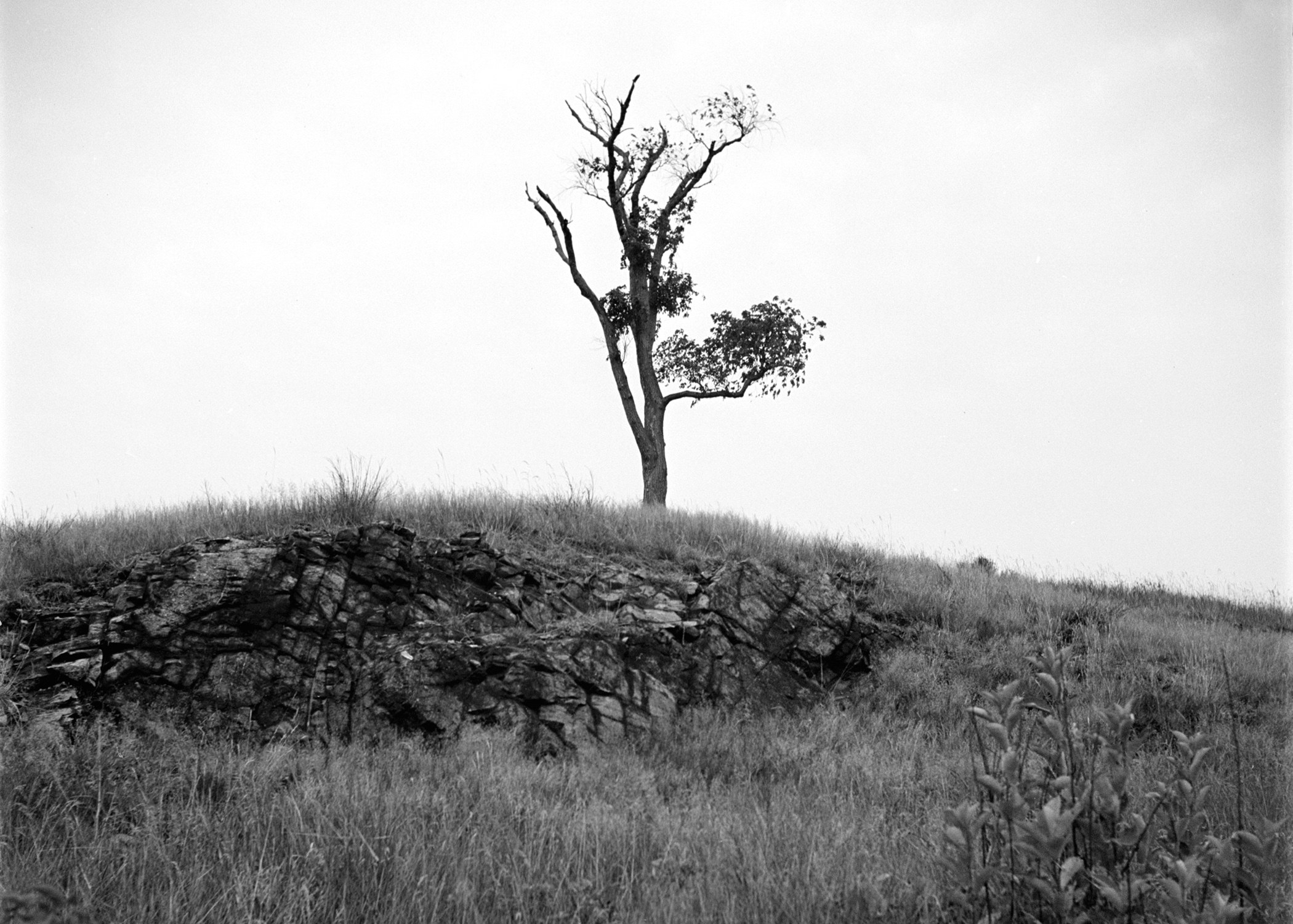 And the lonely cell where those who were convicted in Salem awaited their executions.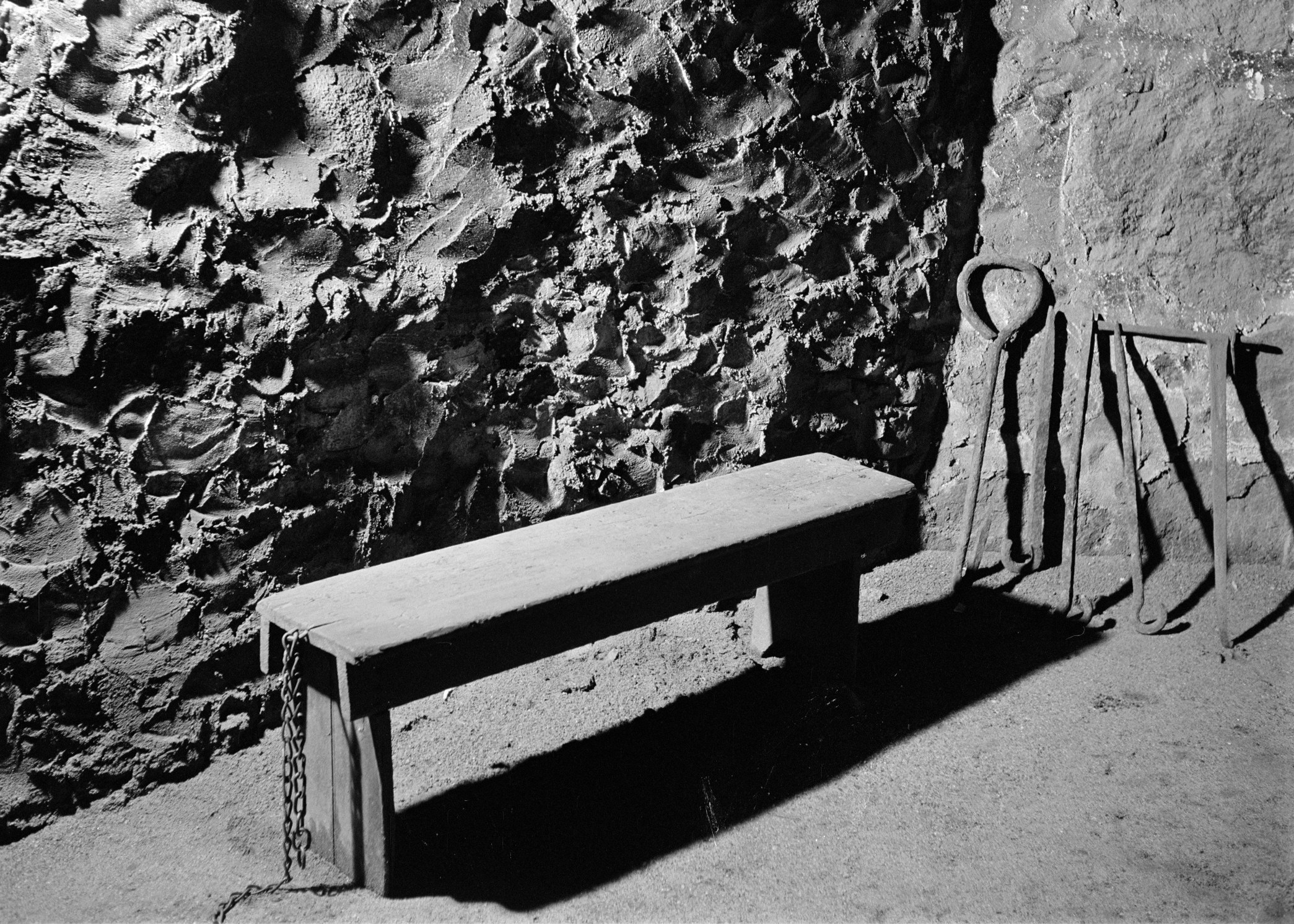 Four glowing UFOs hover in the sky at 9:35 a.m. on July 15, 1952, over Salem, Massachusetts.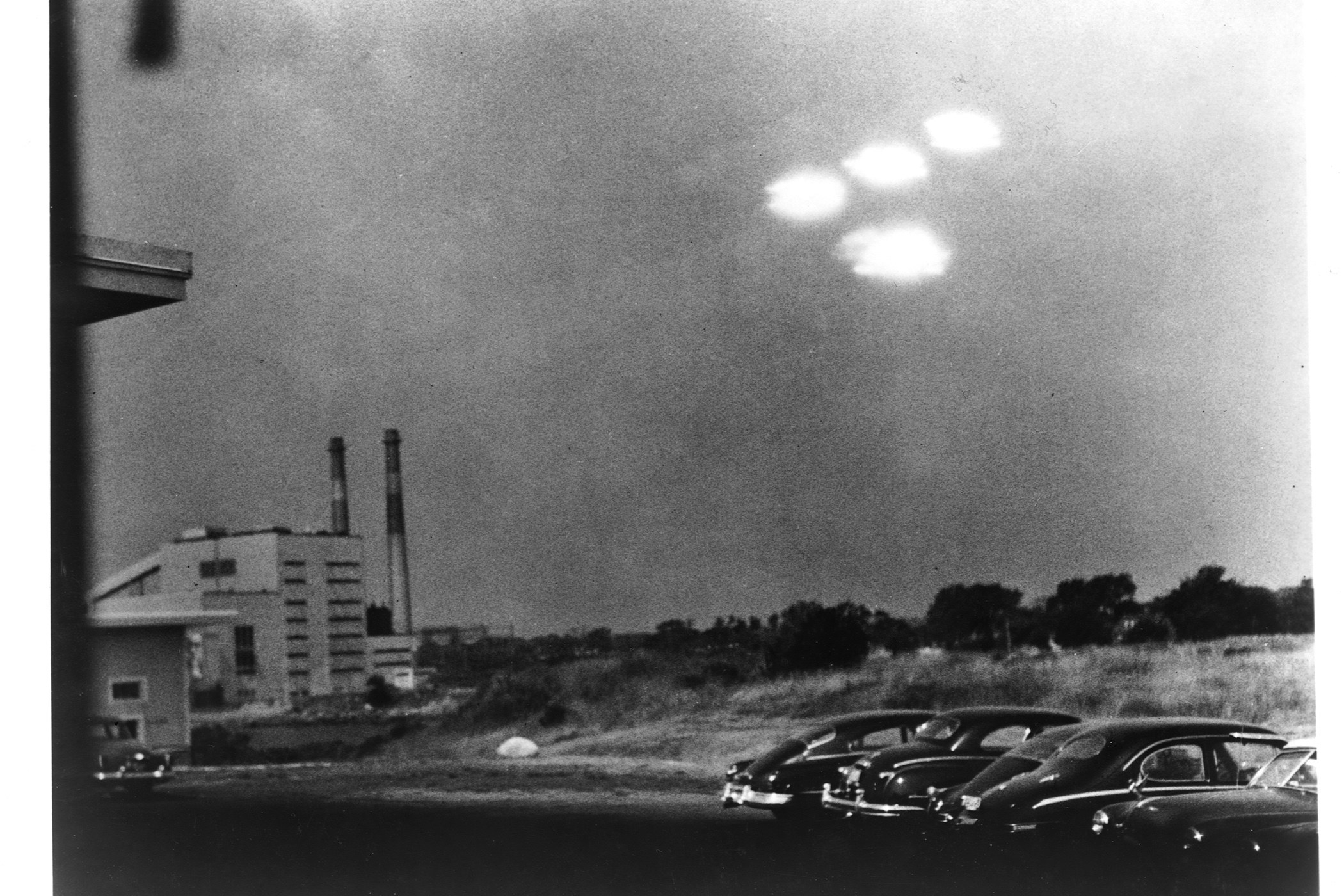 The haunted "Mad Woman's Room" in Norton Conyers, a manor in North Yorkshire, England, where a woman was locked in isolation for years during the 1700s and where her spirit allegedly remains to this day.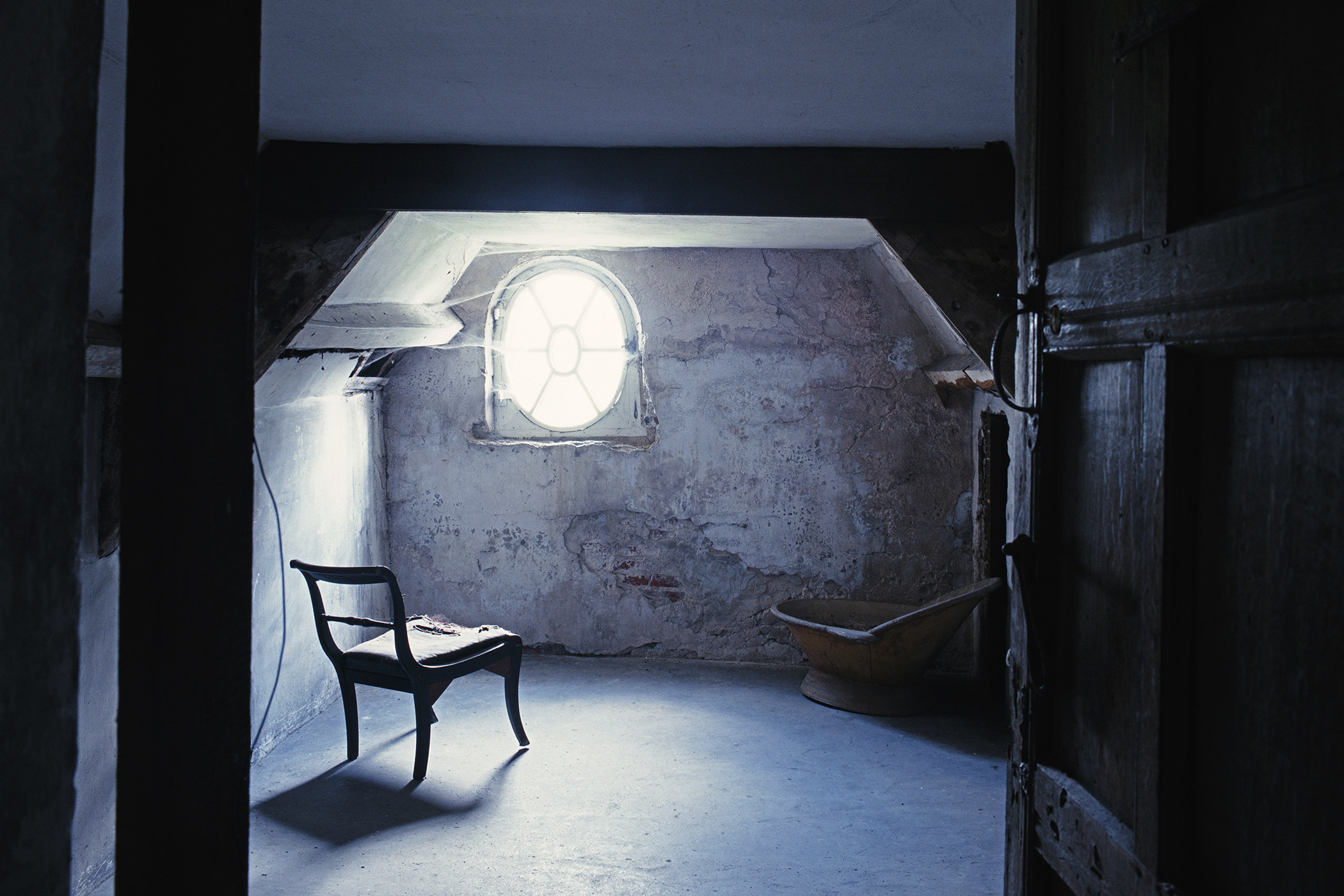 An illustration of a restraint bed known as "the Crib" at a New York psychiatric hospital, 1882.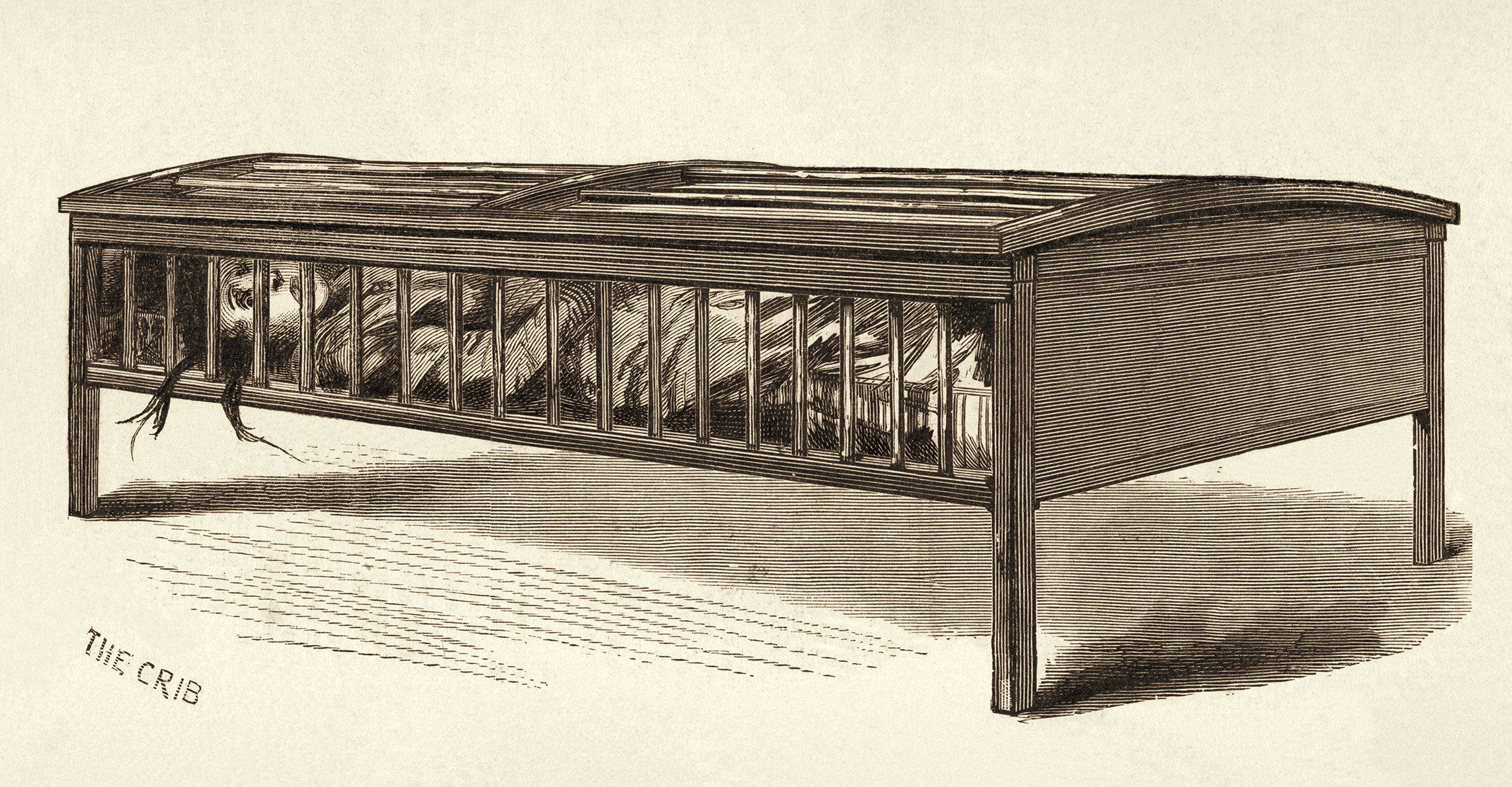 A spooky Halloween costume, circa 1905.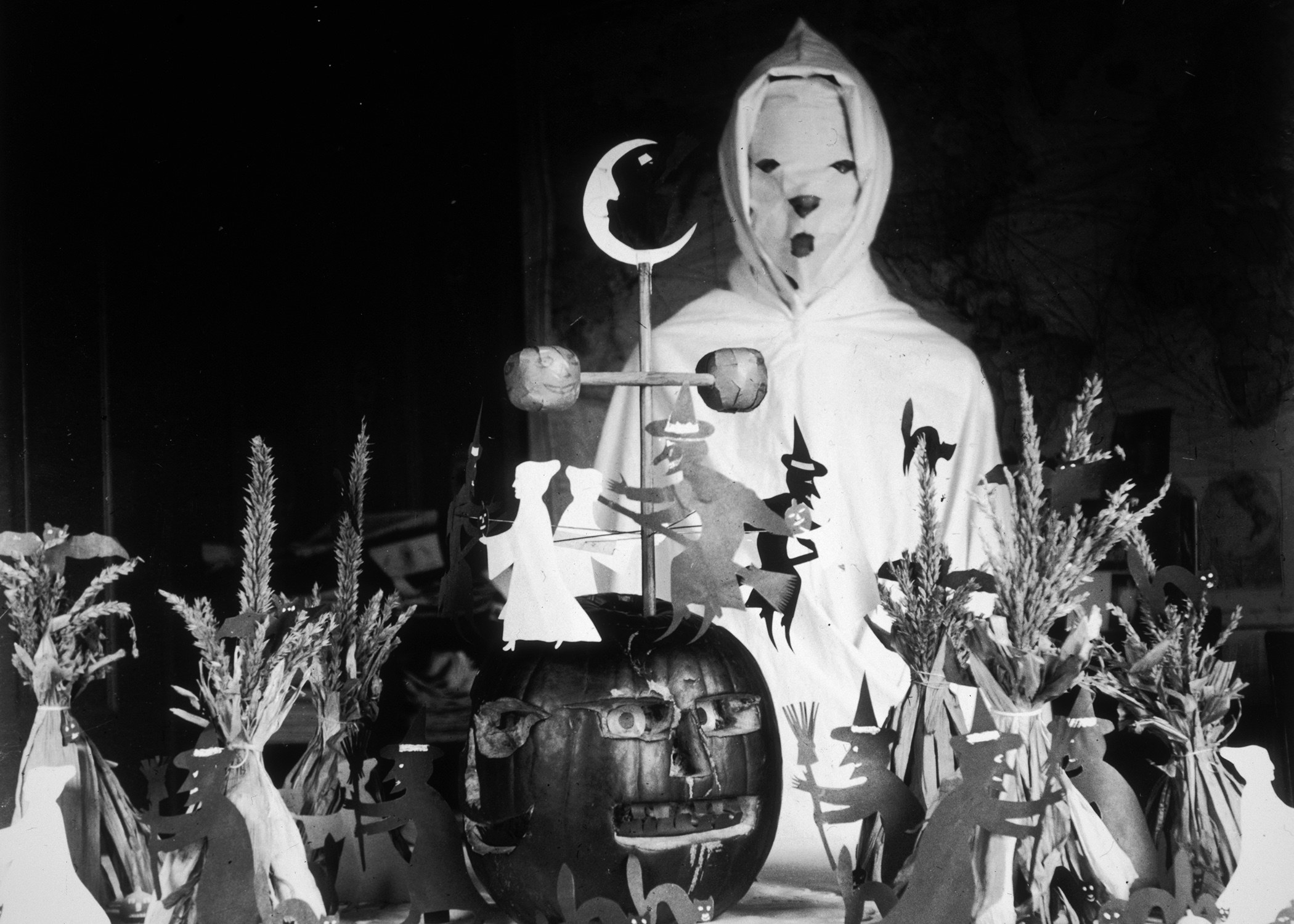 And this ghoulish crew making its way to a party, 1938.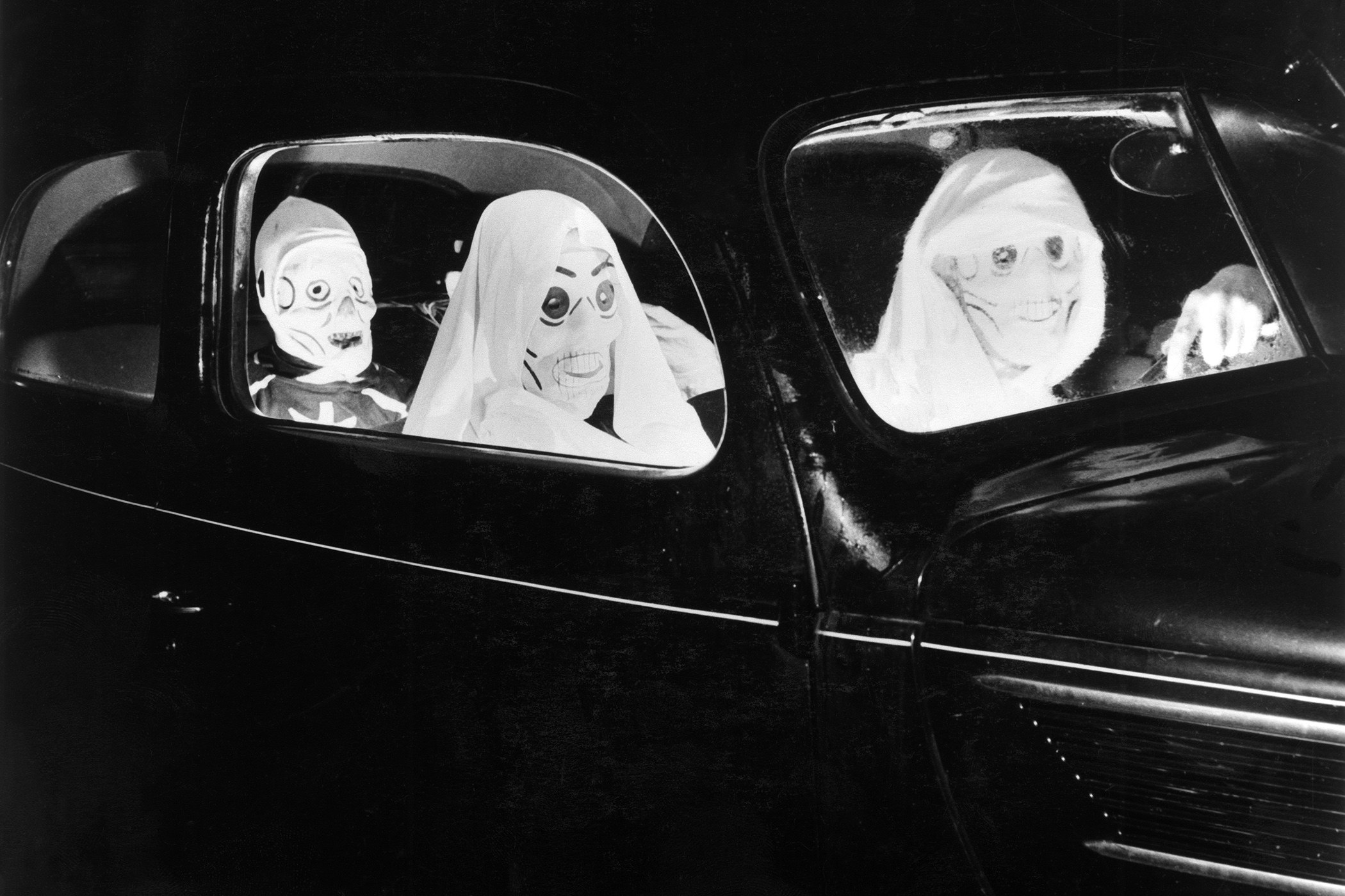 And, lastly, here's proof that Halloween costumes will never be as scary as they were in the 1920s.