In conjunction with the Museum of the City of New York and their ongoing exhibit Gilded New York, photographer Harlan Erskine has hit the city streets to capture the incredible transformation of over 100 years of progress in New York City. The exhibit's accompanying app, A Walk Through Gilded New York, brings Erskine's pictures to life as a walking tour narrated by actress Grace Gummer, inviting New Yorkers and tourists alike to visit some of the city's most culturally significant landmarks.
1.
The Metropolitan Museum of Art — 1903 vs. today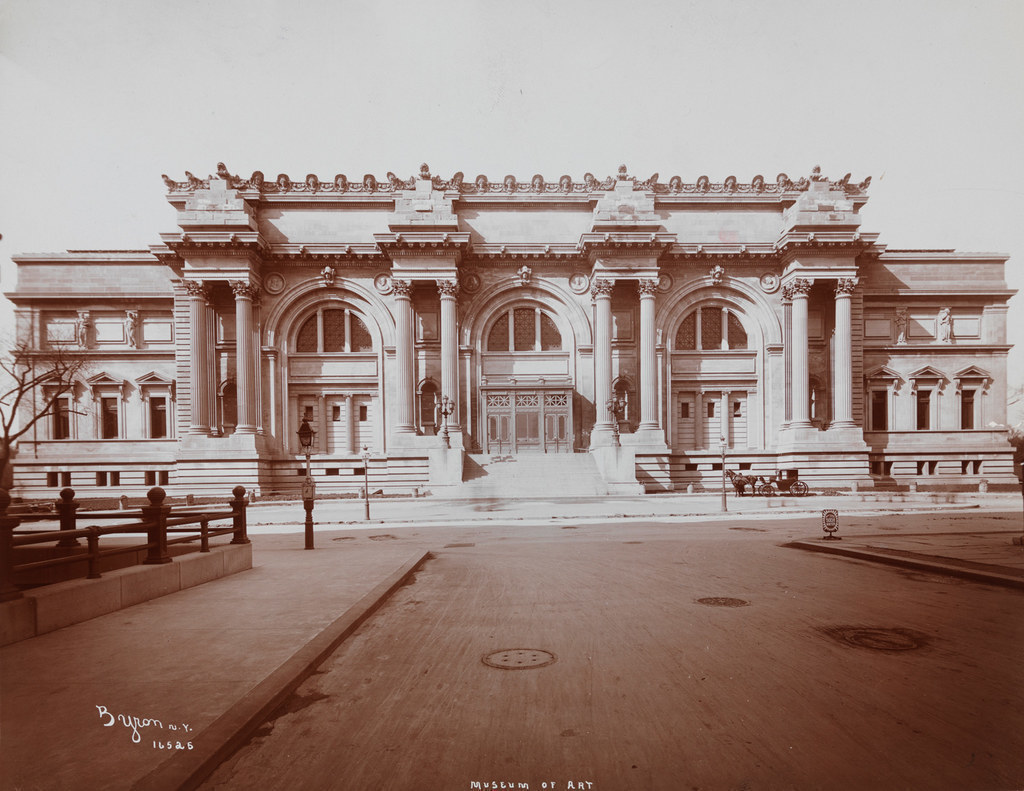 Erskine told BuzzFeed News about his journey across New York City and into the history of 19th-century opulence:
"I hope people enjoy the tour of New York of the Gilded Age as much as I did. There are a lot of interesting stories and history both architecturally and sociologically. There is also a significant overlap with today's economic disparity. Many are calling this the second Gilded Era. With massive castles constructed higher and higher into the clouds along 57th Street, the mansions of this Gilded Era look very different, but they function much the same—to separate the 1% from the proletariat and as a scorecard in the wealthy's game of one-upmanship."
2.
Waldorf Astoria Hotel and 34th St. — circa 1907 vs. today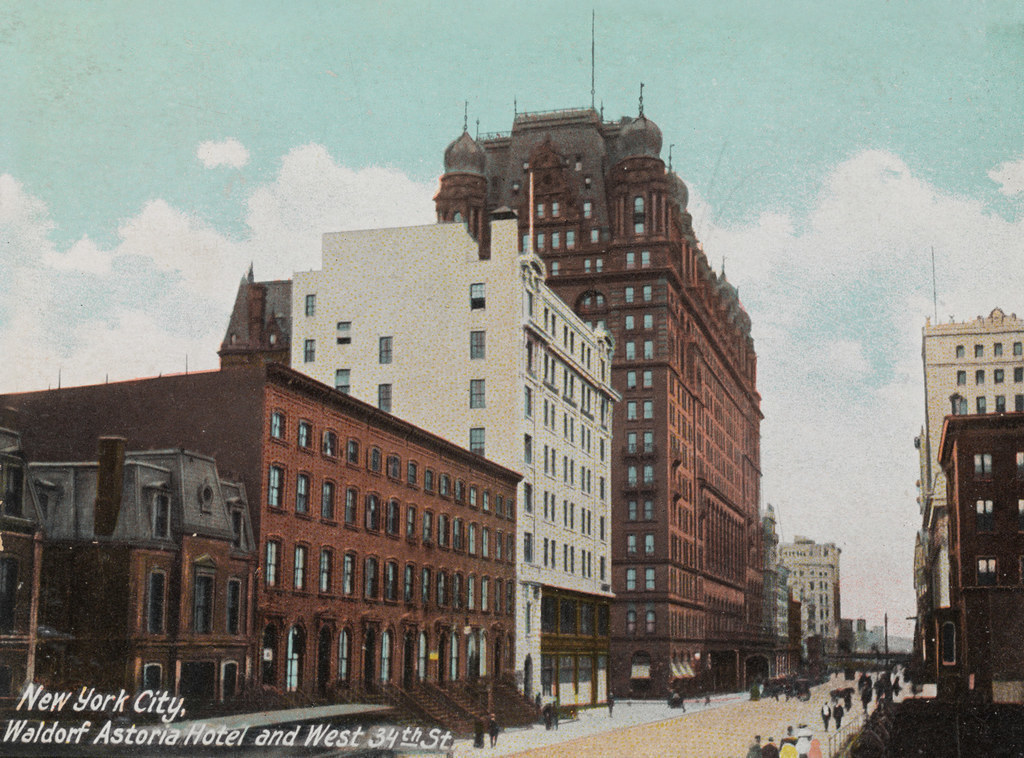 3.
The Metropolitan Club — circa 1900 vs. today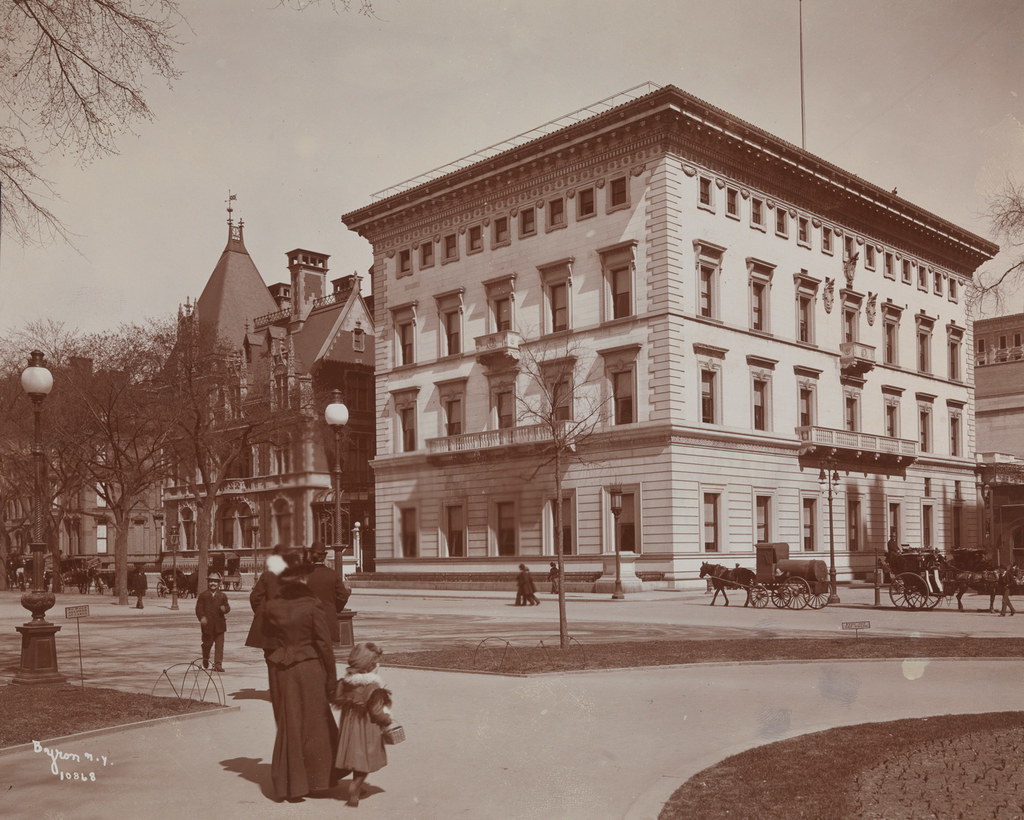 4.
Metropolitan Opera House — 1905 vs. today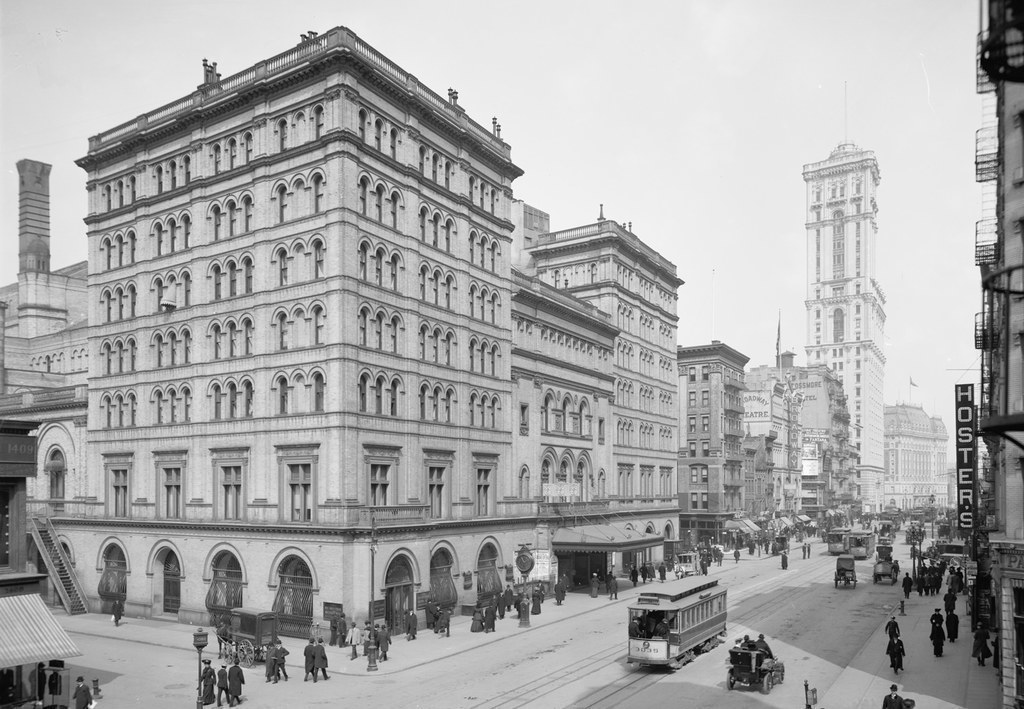 "My grandfather Graham Erskine was an architect. The urban landscape is a subject that has been an inspiration for me. Growing up in New York, I took my surroundings for granted.
"For this re-photography project, it was a pleasure to go through my home city of New York, exploring the layers of history. I first learned about the stories for each of the locations, then researched the archival photography with curator Jessica Lautin and finally walked in the steps of Gilded Era photographers, retracing their angles and perspectives. It was very edifying to be outside and imagine what the photographers were thinking and then compare it to my contemporary photographic experience."
5.
Tiffany & Co. Union Square flagship store — 1890 vs. today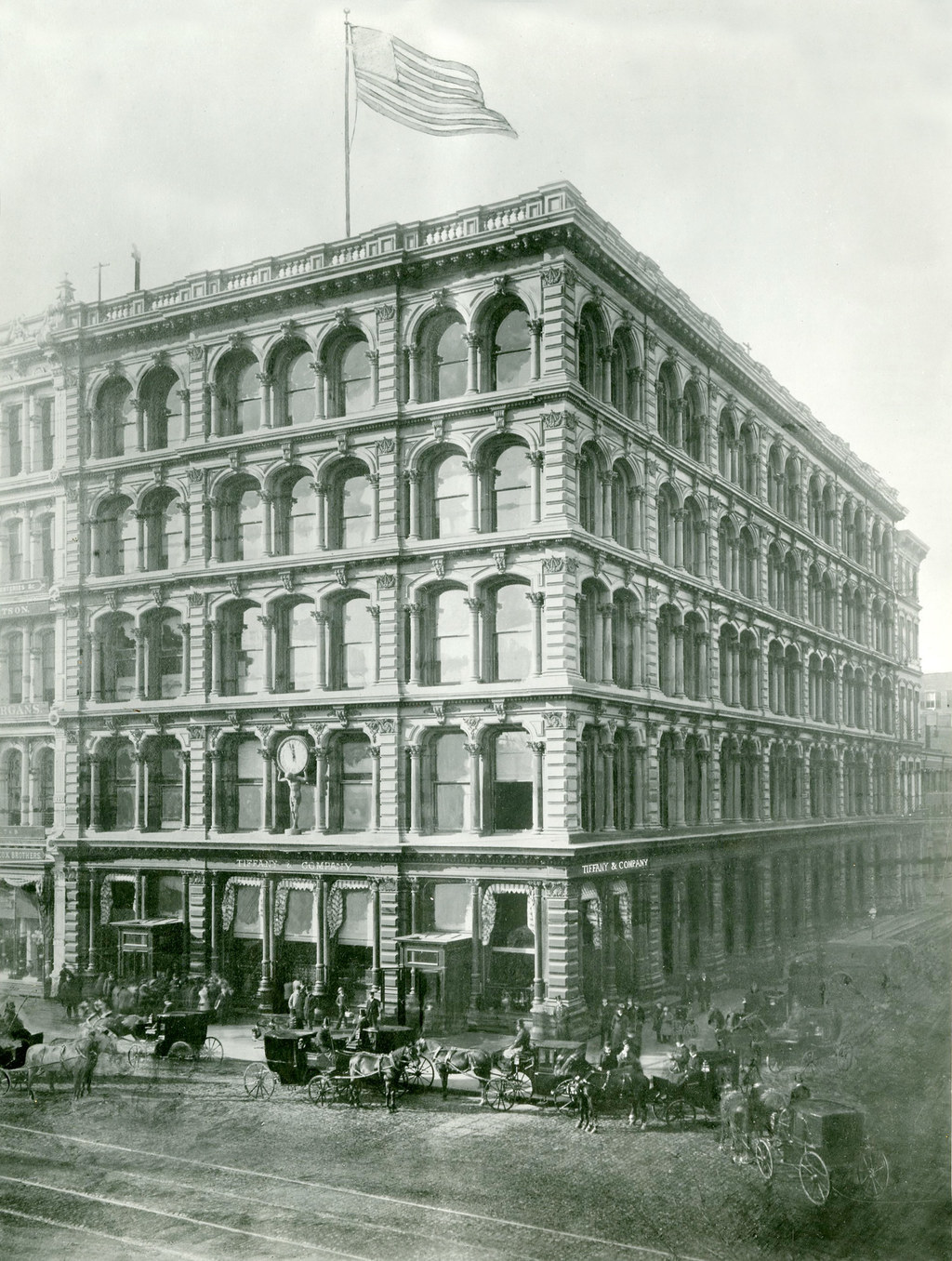 6.
Cornelius Vanderbilt residence —1920 vs. today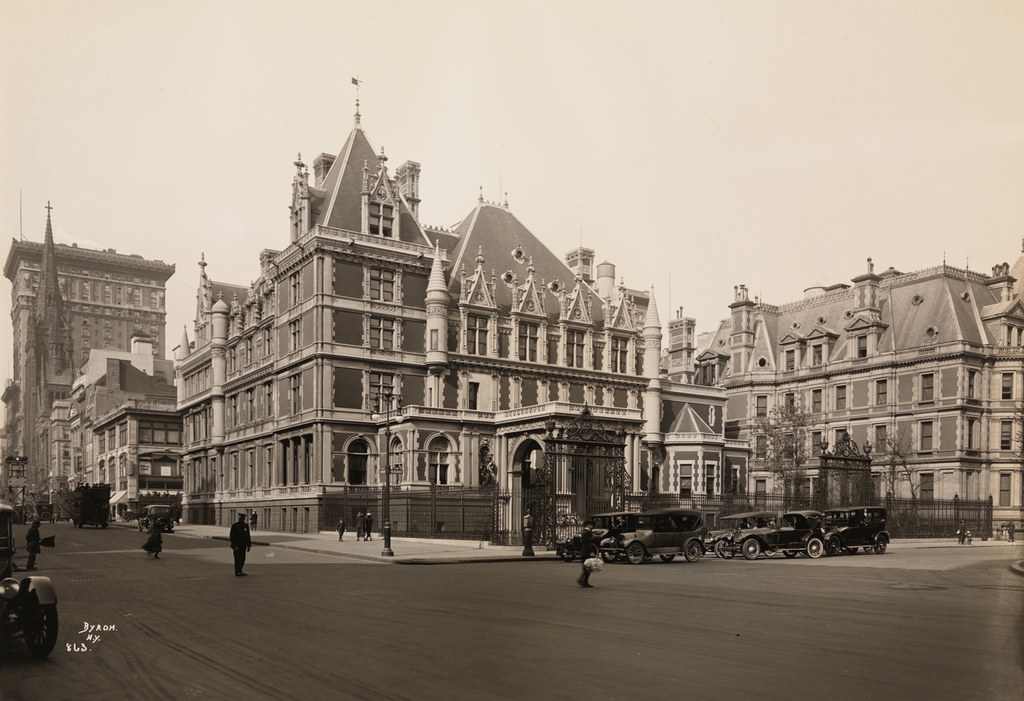 7.
Andrew Carnegie residence — circa 1905 vs. today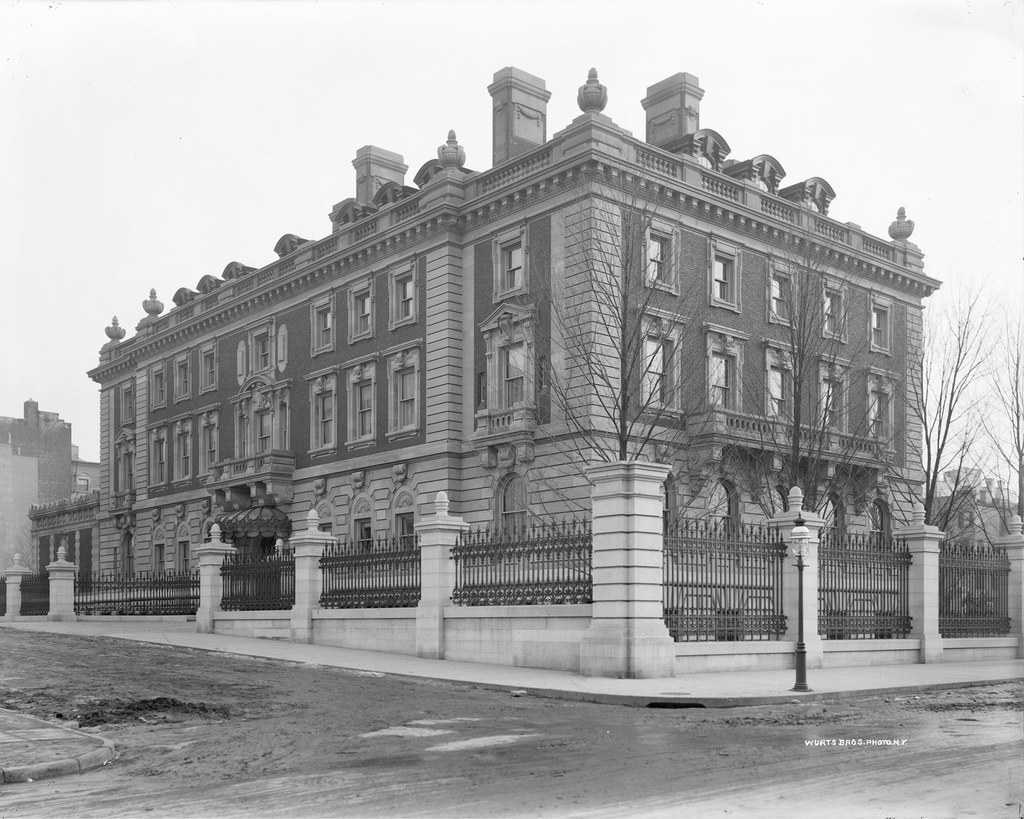 "Of all these buildings, my favorite might be the Lord & Taylor flagship store on Broadway. I love the mix of preservation and loss on that block and in that building. Today it's a treasured part of the landscape in that neighborhood and the story of it getting chopped in half and almost demolished is fascinating. I also enjoy how the ground floor is now occupied by another famous retailer that operated in the Gilded Era, Brooks Brothers."
8.
Lord & Taylor building — 1908 vs. today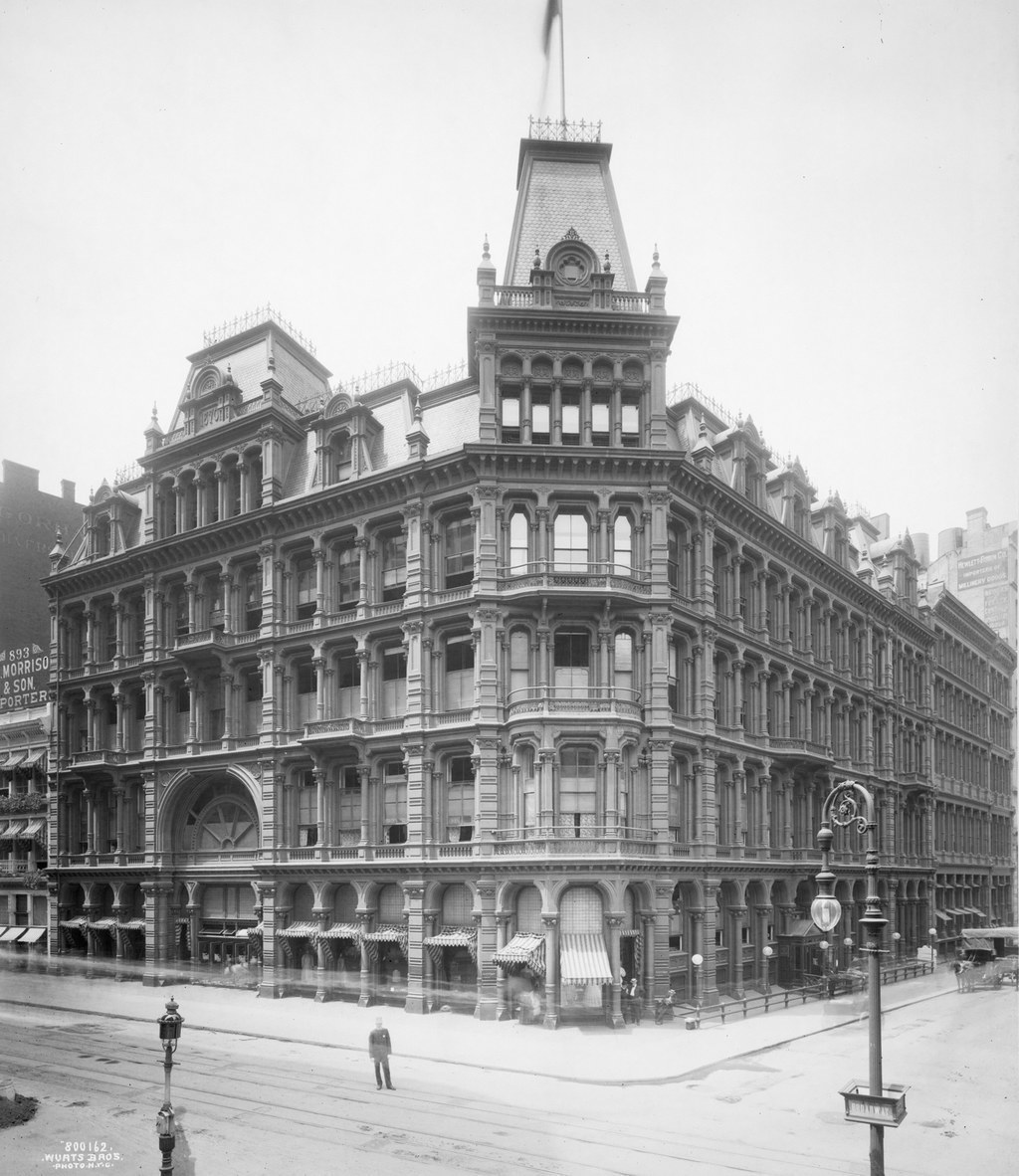 9.
The Plaza Hotel — 1907 vs. Today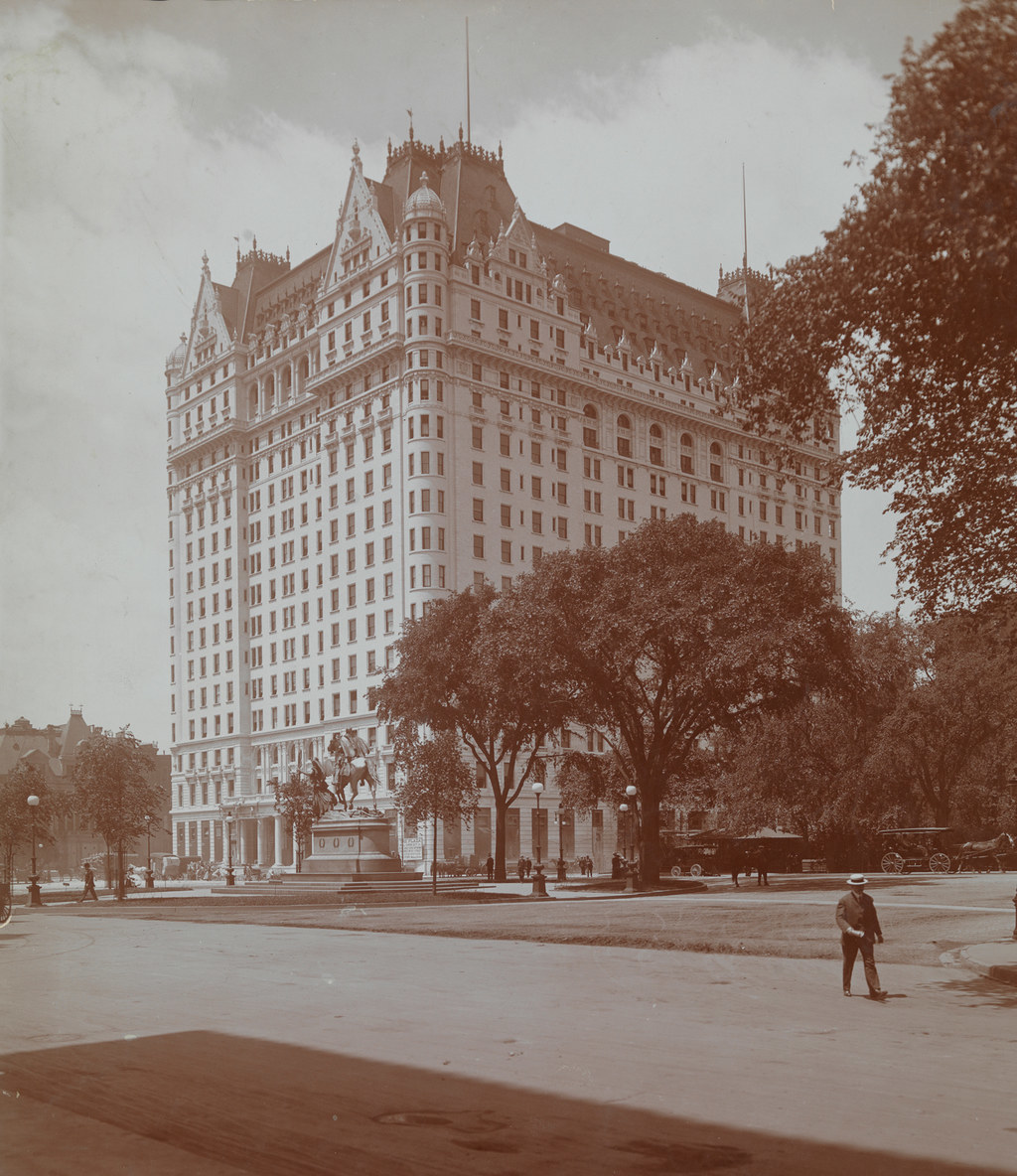 10.
The Siegel Cooper Building — 1896 vs. today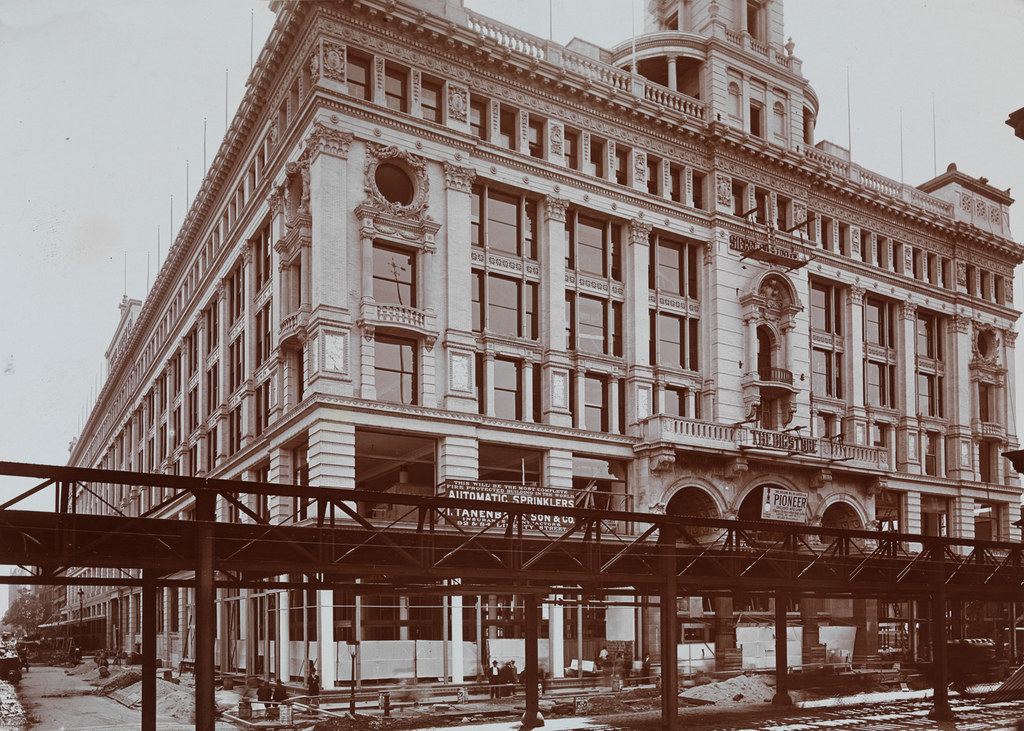 "Several times while shooting these streets I would run into my old memories of growing up in New York. It was head spinning to think about personal history as I looked up and read about lifestyles of the Gilded Era. I was continually thinking about the past lives of New Yorkers and what it would be like as a photographer working in that era. It was a very different game back then. The labor of shooting each shot was many times more difficult."
11.
William K. Vanderbilt House — 1898 vs. today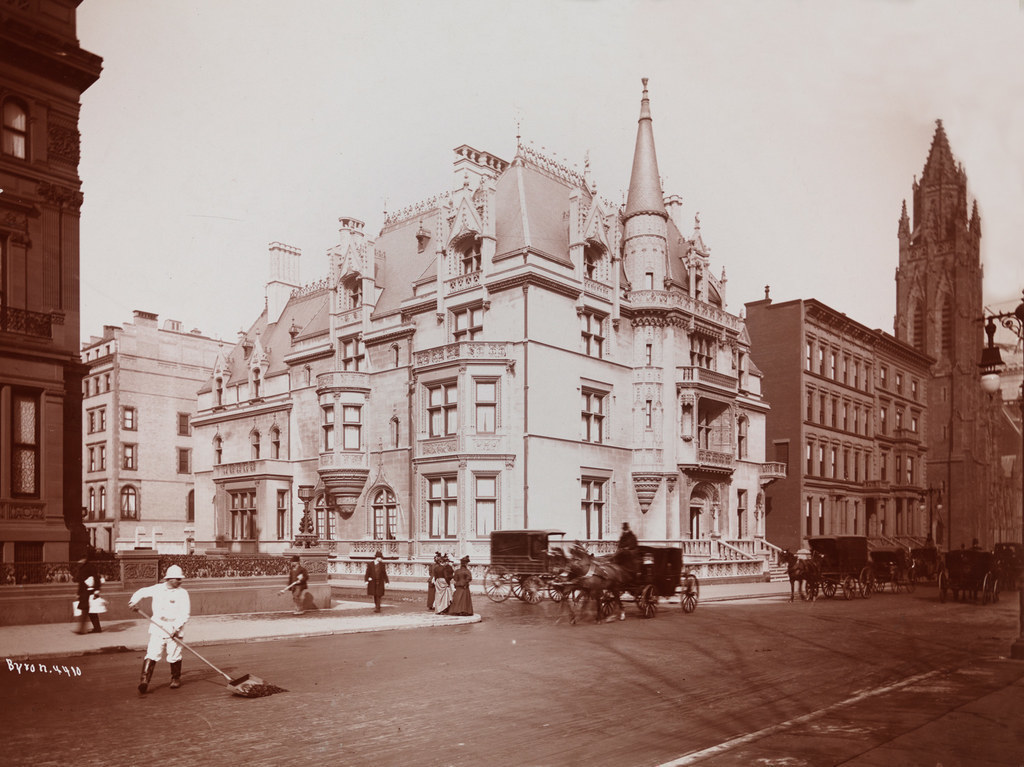 12.
House of John Jacob Astor — 1901 vs. today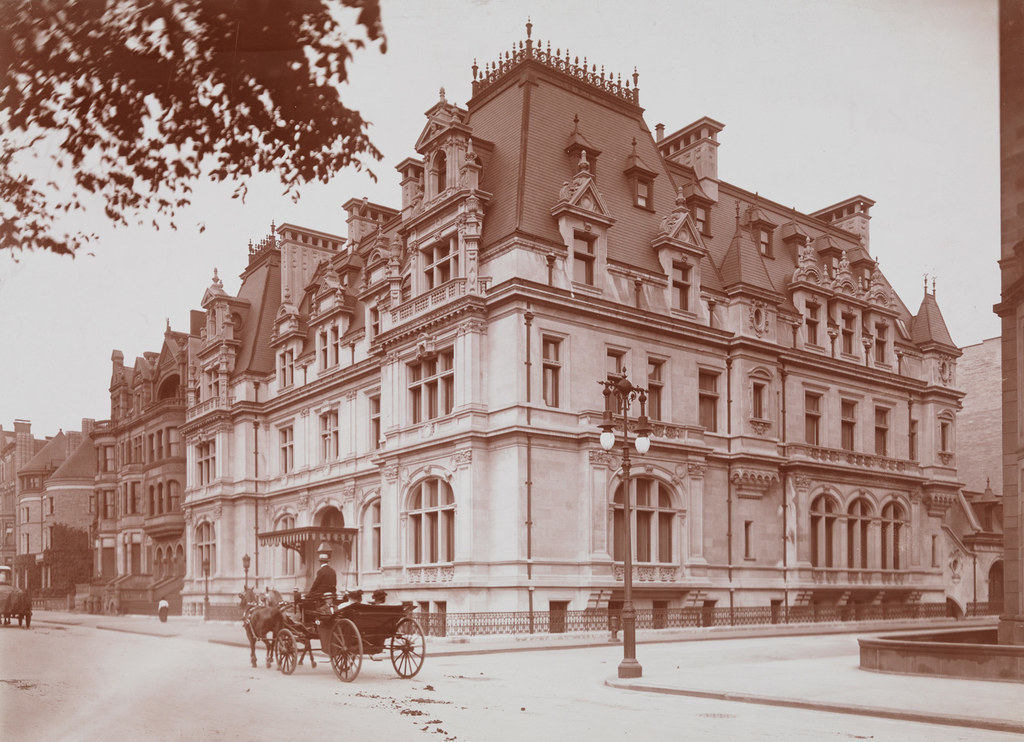 13.
James B. Duke House — circa 1913 vs. today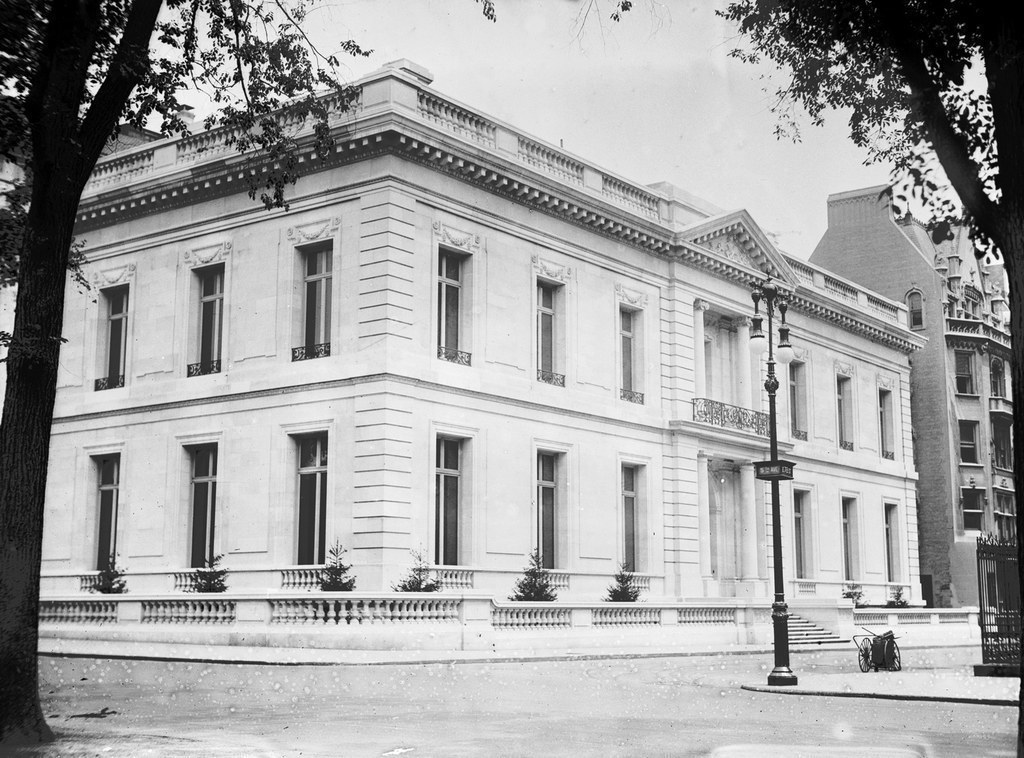 "I also enjoyed discovering details about how the city's landscape has changed. The El trains are gone, but the Siegel-Cooper Building still has large picture windows on the second floor originally meant for the platform of the El train. The Lord & Taylor building still stands on 20th and Broadway but is now oddly chopped in half. The skeleton of Tiffany & Co.'s building on Union Square (where the wealthy of the gilded era shopped for jewelry) was re-skinned with glass and transformed into luxury condos for the wealthy of our time."
14.
H.C. Frick Residence — 1913 vs. today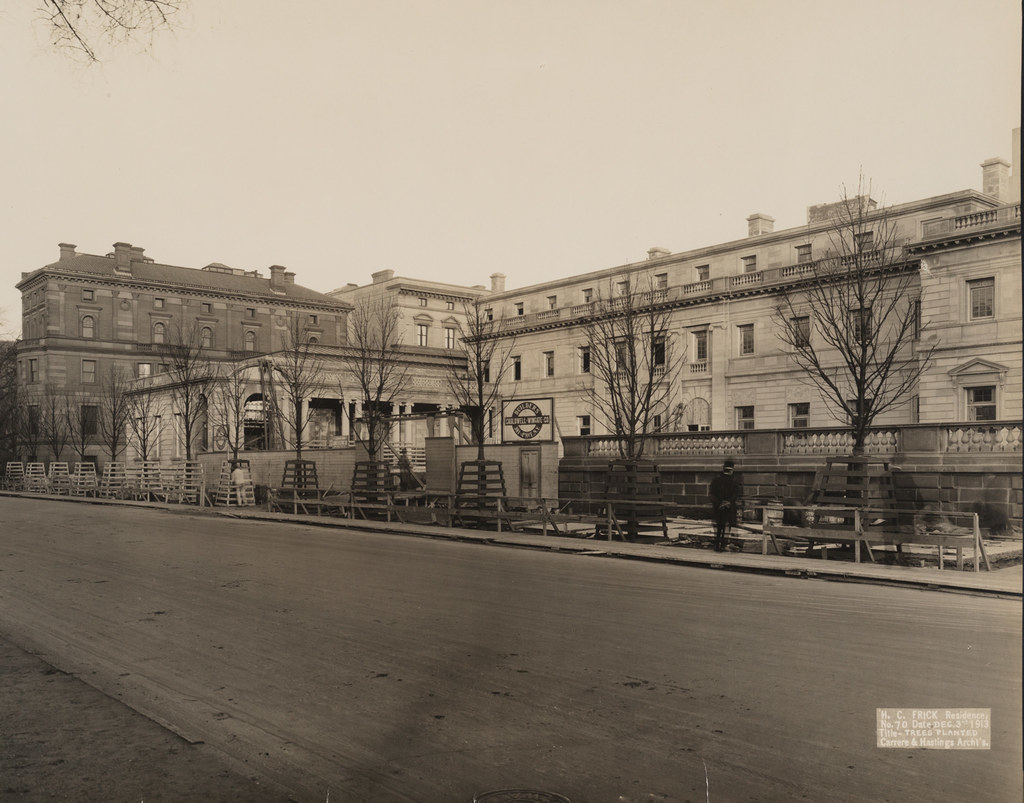 15.
Felix Warburg house — 1926 vs. today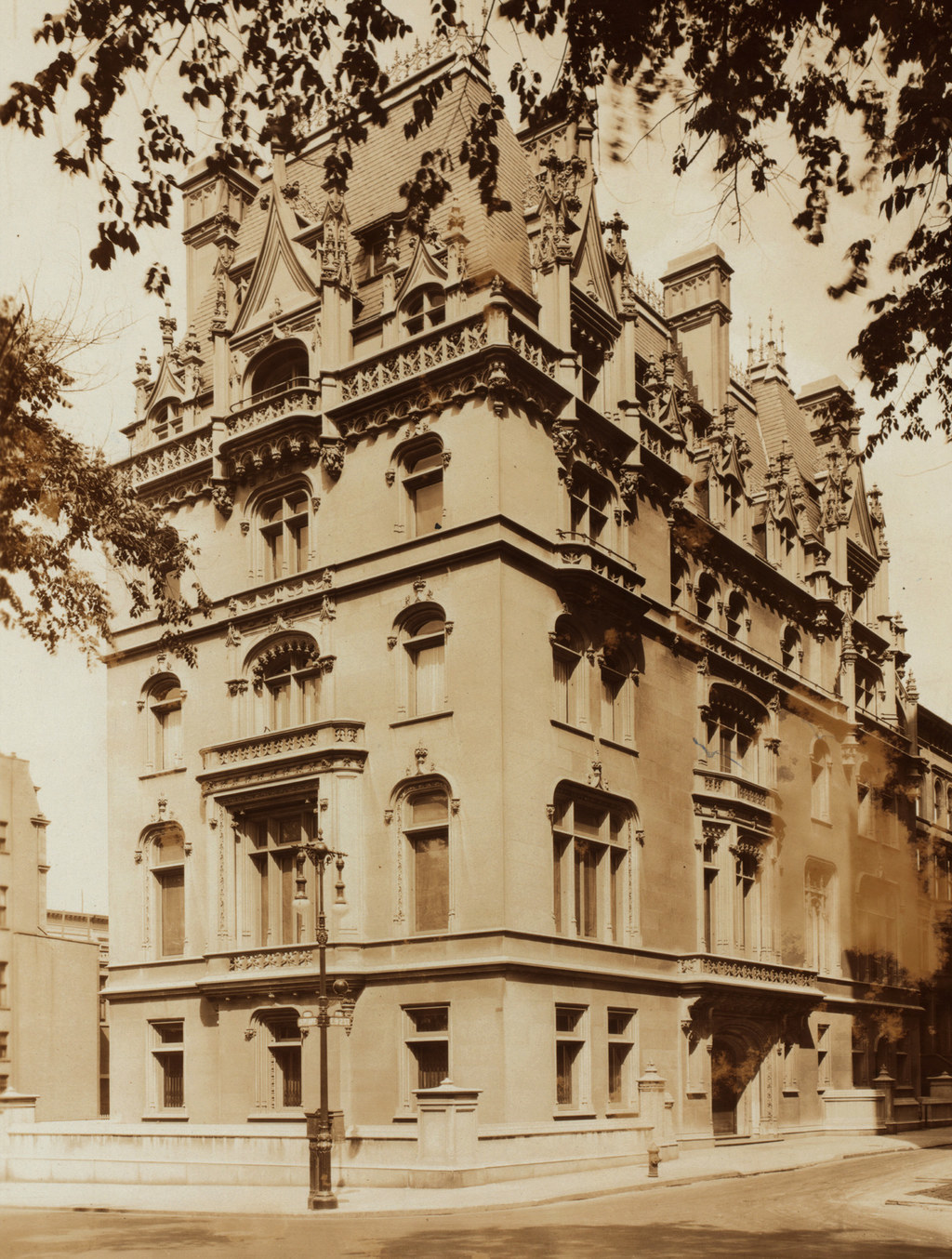 16.
J.P. Morgan Jr. house — circa 1912 vs. today