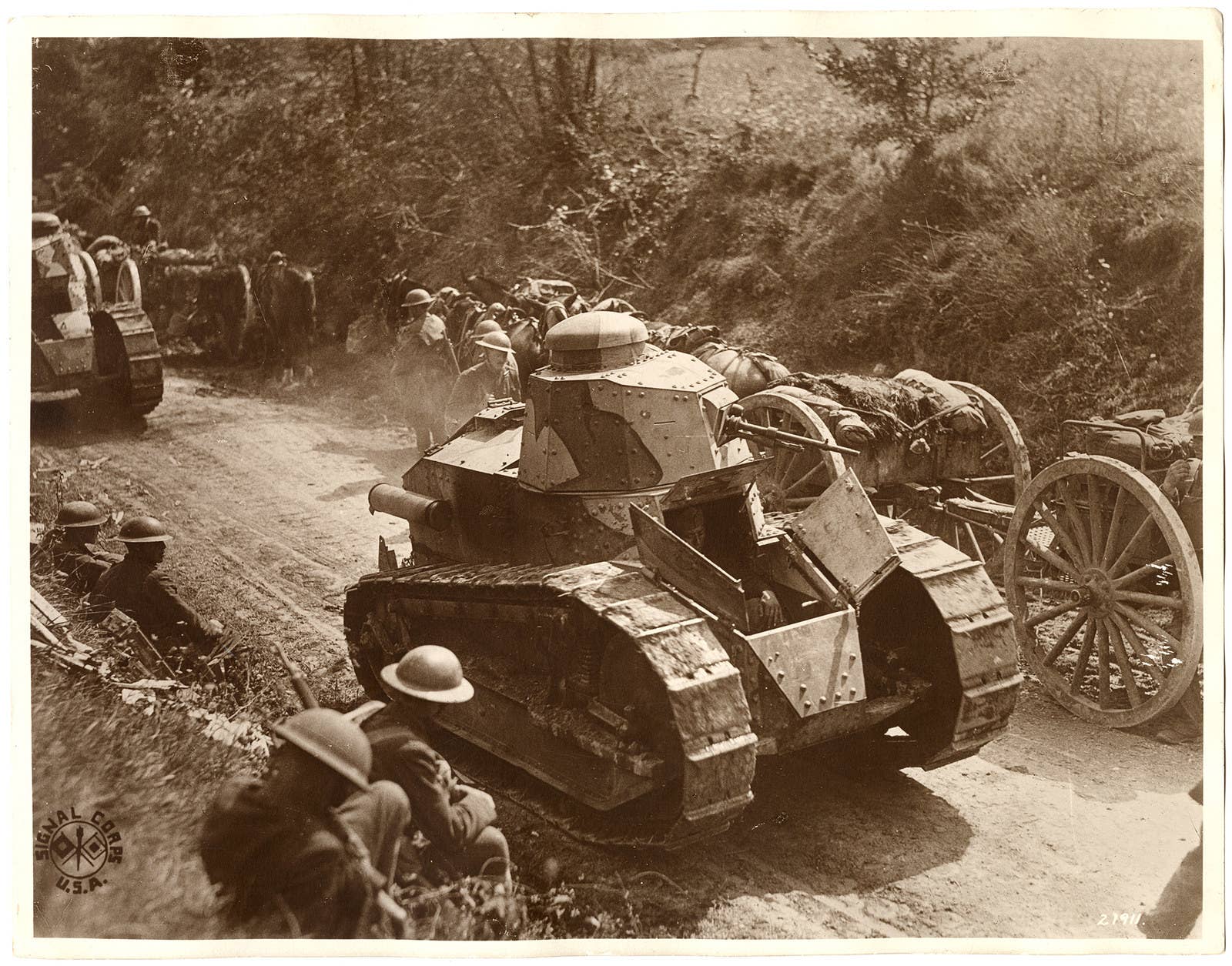 2018 marks the 100 years since the end of the first World War, a conflict that left more than 16 million people dead and forever changed the world as we know it today. Known as "the war to end all wars," World War I marked the introduction of new technologies such as chemical warfare and mechanized vehicles which enabled armies to inflict casualties like never before in history.
To mark this centennial, Stacie Petersen, registrar at the National WWI Museum and Memorial, has shared with BuzzFeed News a selection of rarely seen images from behind the front lines of WWI, as well as her expertise on the how pictures were made and circulated during this tumultuous moment in world history.
Amateur photography became popular in 1900 when Eastman Kodak released the Brownie, though, by 1912, the Vest Pocket Kodak was the most popular camera carried by World War I soldiers. Soldiers were excited to be able to document their participation in this global event and be able to send photos home.
Official photography units also became a very important part of military activities. The photographic section of the US Army Signal Corps started with 25 men in 1917 and by the war's end, it had 92 officers and 498 enlisted men. During the course of the US's participation, the Signal Corps shipped overseas 809 still cameras, 16,364 pieces of photo paper, and 586,476 glass plates.

While photography was used during the Crimean War and the Civil War, the cameras used during those conflicts were bulky and required long exposures on plates. Thanks to smaller cameras and different film formats, photographers were able to take photos more quickly under differing types of light by the time World War I began. This advancement in technology allowed World War I to be the first major conflict that people could see and read about essentially as it happened.
These pictures capture the moments of leisure and downtime behind the front lines of World War I.