On Jan. 21, 2017, millions of people across the world took to the streets in the first-ever Women's March, carrying with them a colorful array of signs expressing criticisms and viewpoints on the current political landscape. As with other recent demonstrations, today's protest signs are noted for their creativity and humor, often poking fun at political leaders and utilizing the language of the internet and meme culture to help share the message via social media.
While today's protest posters have indeed evolved with new media, they are by no means the first to visualize the frustrations of the masses. To illustrate how past generations have expressed their ideas through posters, Angelina Lippert, chief curator of the Poster House museum in New York City, which is expected to open to the public in 2019, has shared with BuzzFeed News some of the most iconic protest posters from history and her words on the cultural significance of these designs.
1. "Eat," 1967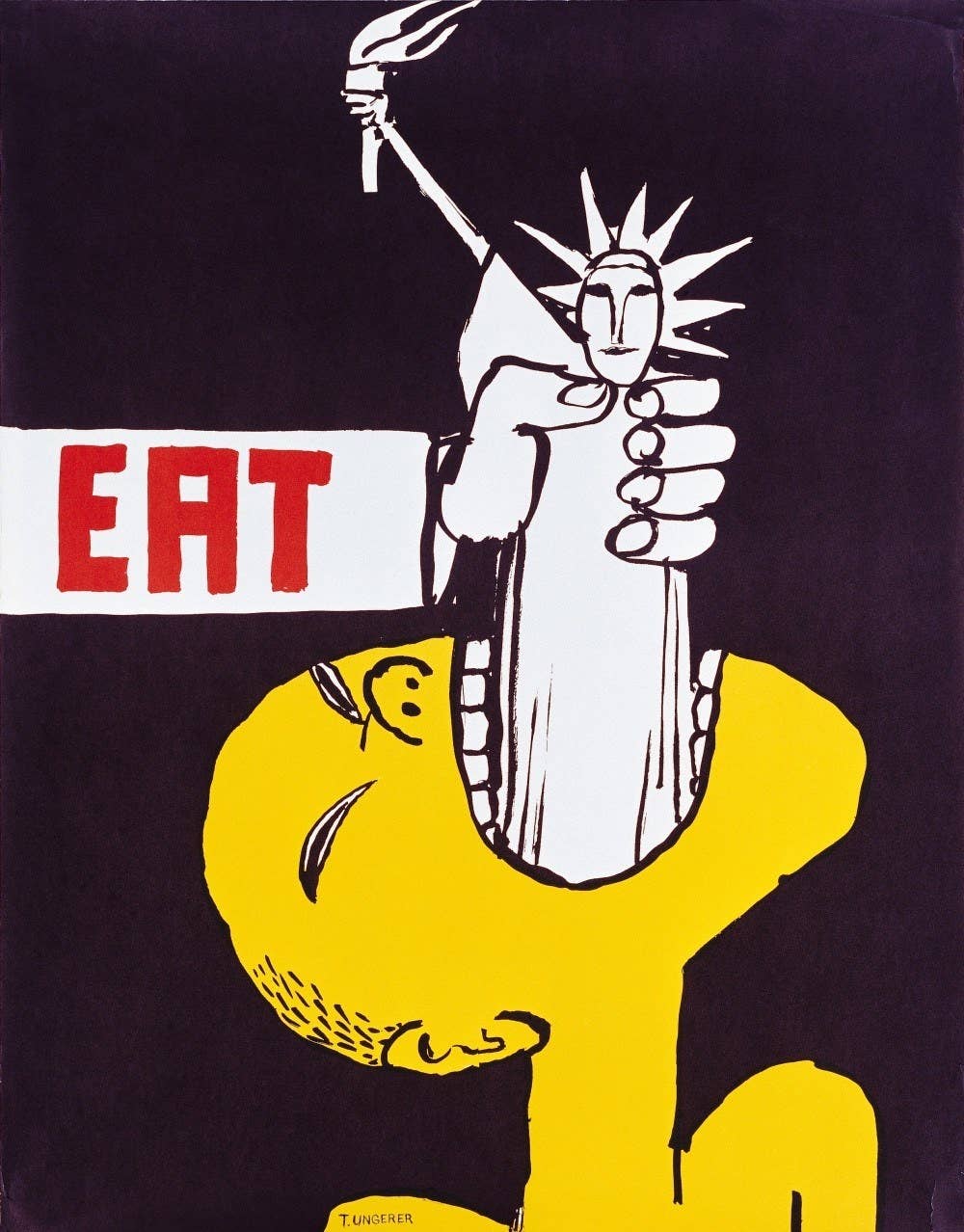 Acclaimed artist and writer Tomi Ungerer created numerous posters protesting the war in Vietnam, each one more brutal and jarring than the next. Here, the white arm of America is shown shoving the Statue of Liberty down the throat of a Vietnamese citizen.
2. "Silence = Death," 1987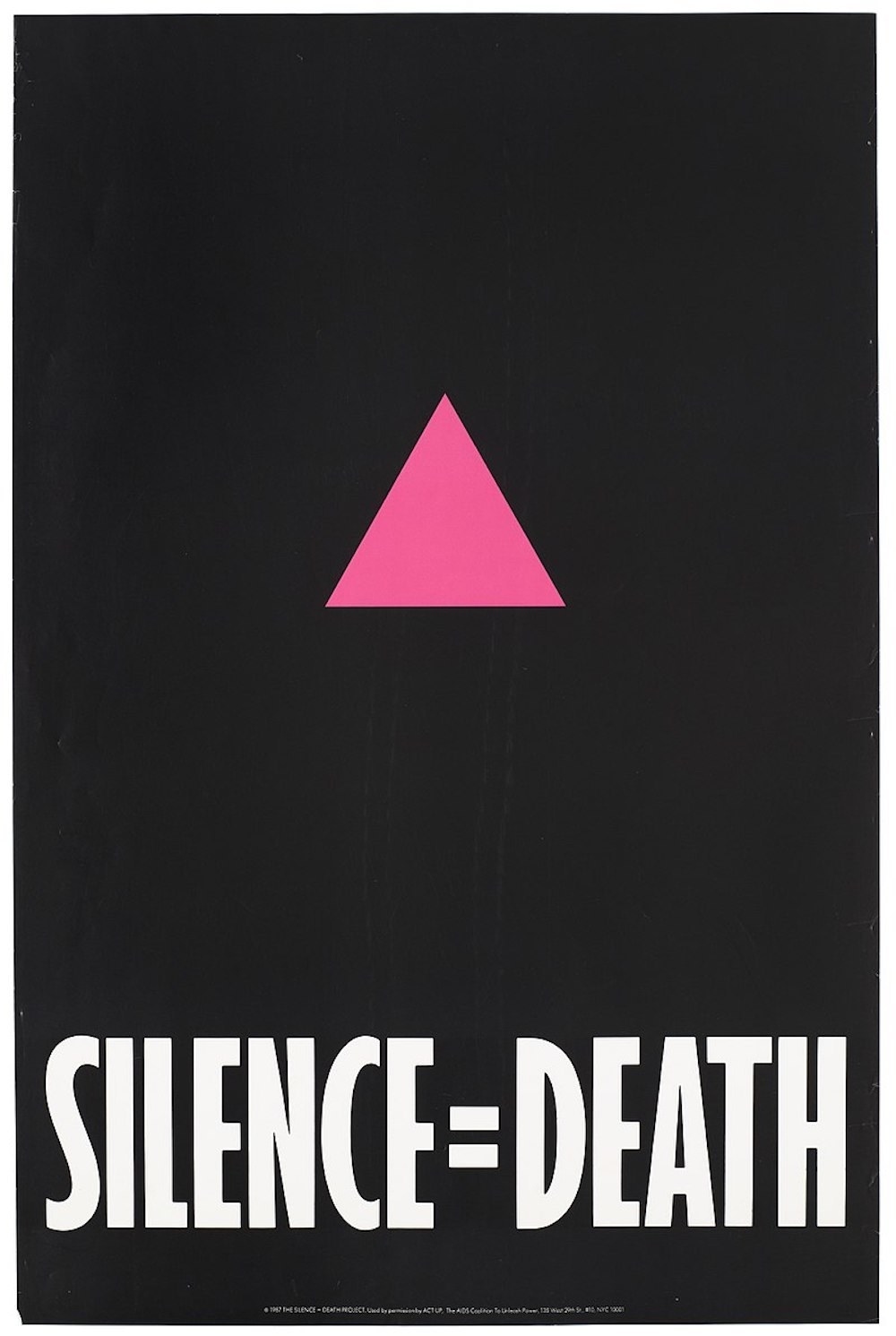 This poster, created in 1987 by a group of six gay men in New York City to draw attention to the AIDS crisis, harkened back to the pink triangle's use in Nazi concentration camps to identify homosexual prisoners — a symbol that was reclaimed by the LGBT community beginning in the 1970s as a symbol of pride.
The poster was adopted by the AIDS Coalition to Unleash Power, or ACT UP, after its formation, when several of the original creators joined the group, and remains an iconic emblem of the movement.
3. "We Will Not Be Silenced," 2017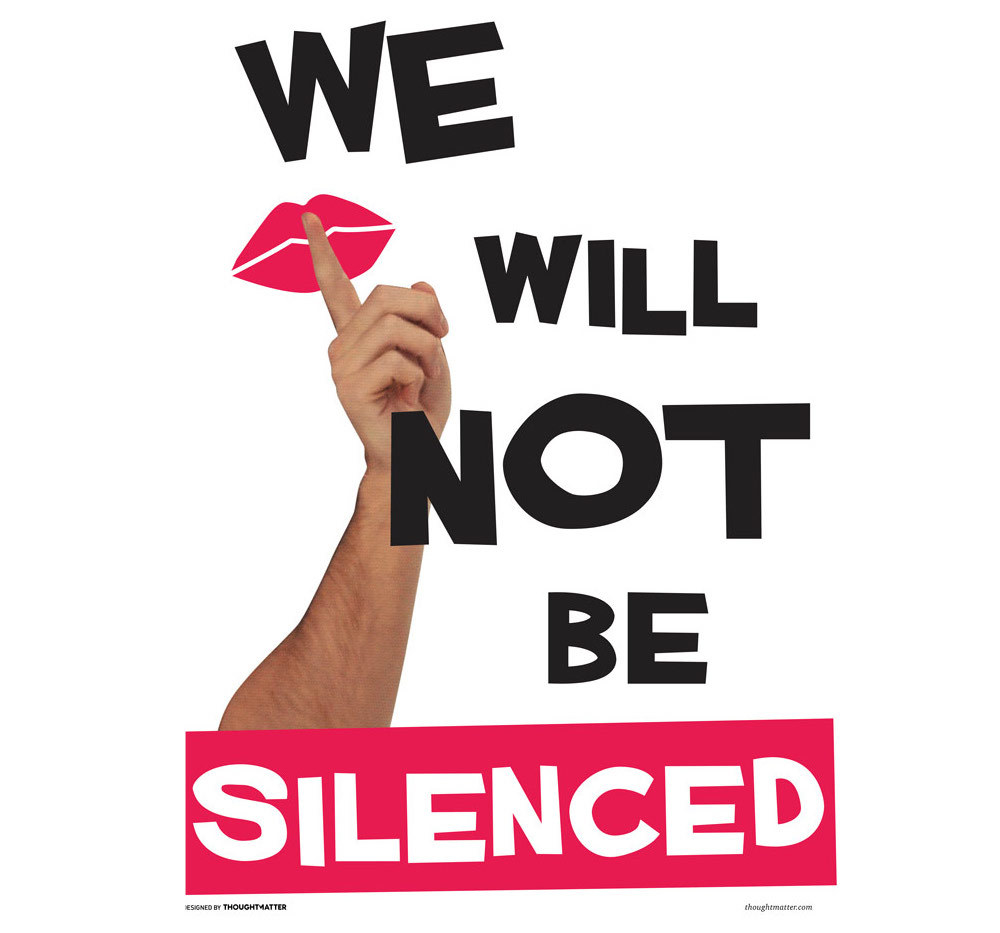 Last November, boutique branding agency ThoughtMatter decided to use their graphic design skills to produce posters that protesters could download and print for use at the many Women's Marches that took place in January.
They donated 15,000 posters to organizations around the country and went on to create another series of posters, advocating for gun control, for the March for Our Lives, which was featured in Poster House's #HotPosterGossip window display earlier this year.
4. "An Attack Against One," circa 1970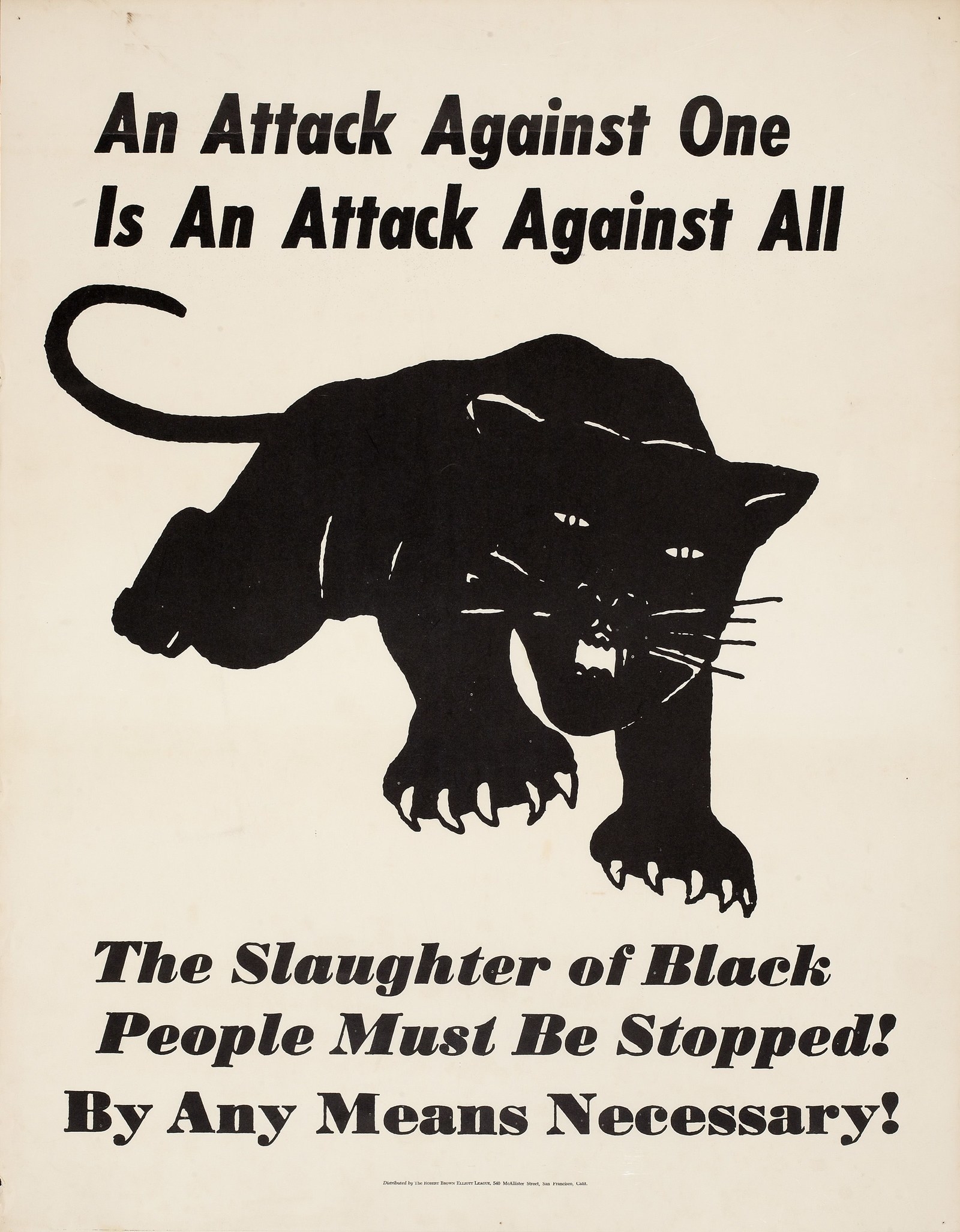 Created by a member of the Black Panther Party around 1970, at the peak of the Panthers' popularity, this is one of the more lasting images from the period, in part because its unfortunate cultural relevance persists to this day.
5. Nixon series, 1971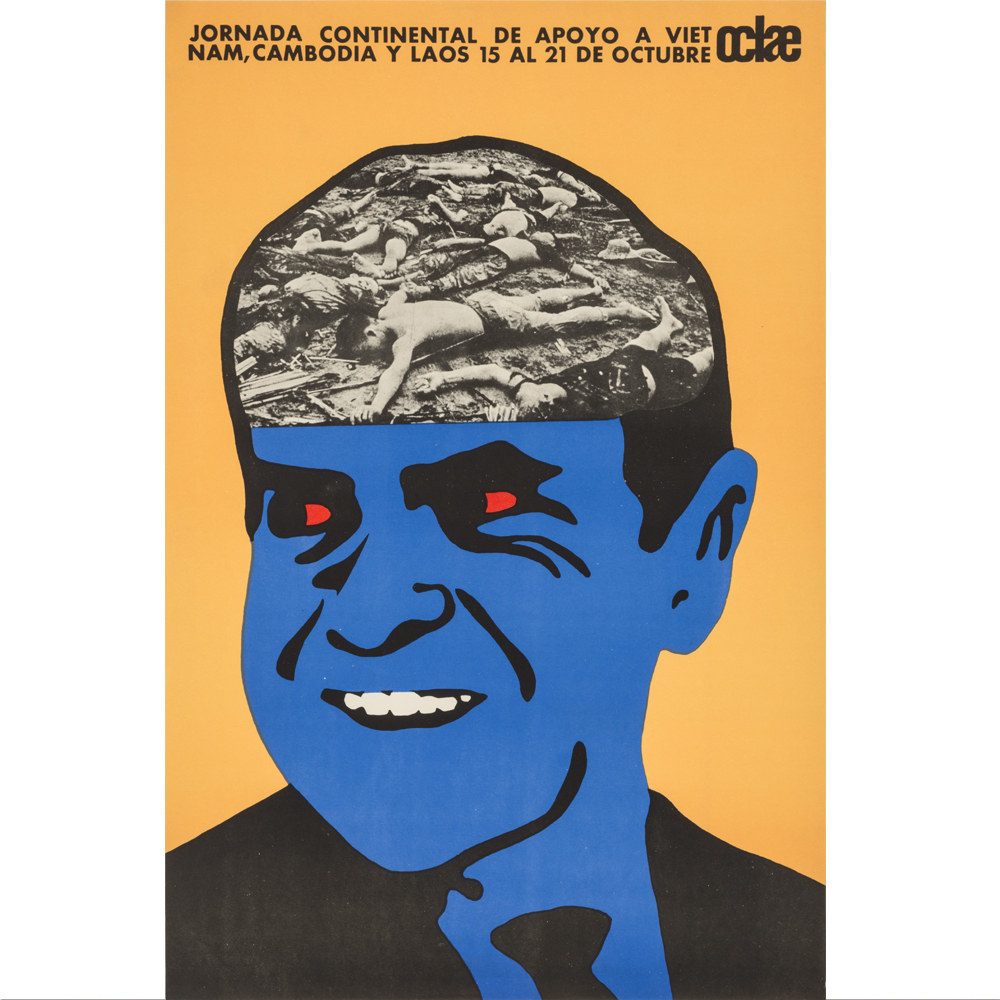 Translation: Continental Day of Support to Vietnam, Cambodia, and Laos, October 15–21, by the Continental Organization of Latin American Students. 

Part of a series of posters calling for solidarity between young Cubans and an array of peoples from other countries, each was created in support of human rights and the fight against globalization, imperialism, and colonialism. Here, Nixon is shown with the dead bodies of faceless Southeast Asians on his mind.
6. "Frontieres = Repression," 1968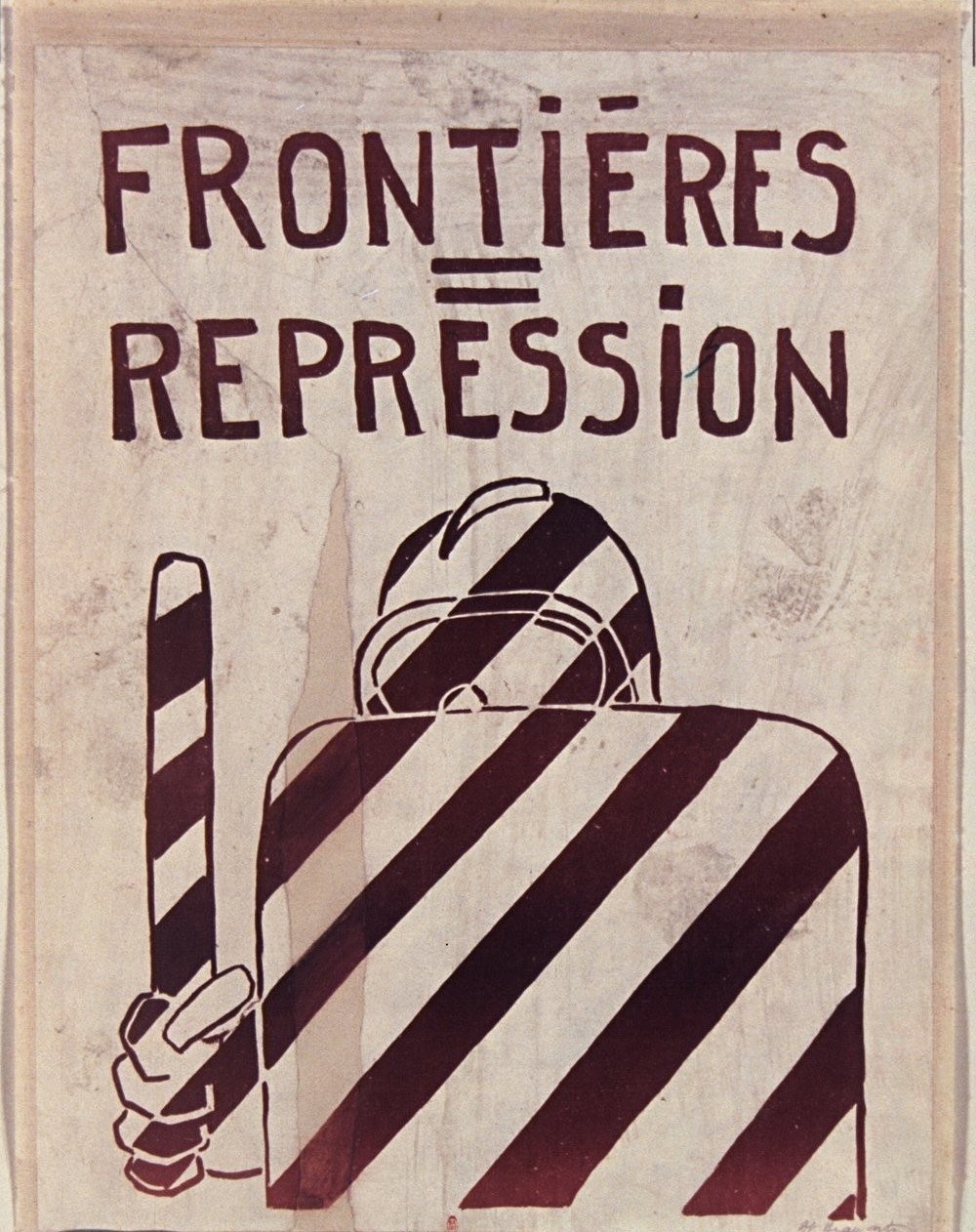 The events of May 1968 in France were a cultural turning point for the country. What began as student protests eventually became a national movement, with worker strikes bringing the country to a halt. This poster, which reads "Borders = Repression," was created by students at the École des Beaux Arts, one of many similar posters that flooded the Parisian streets.

7. "Come Together in Peace," 1968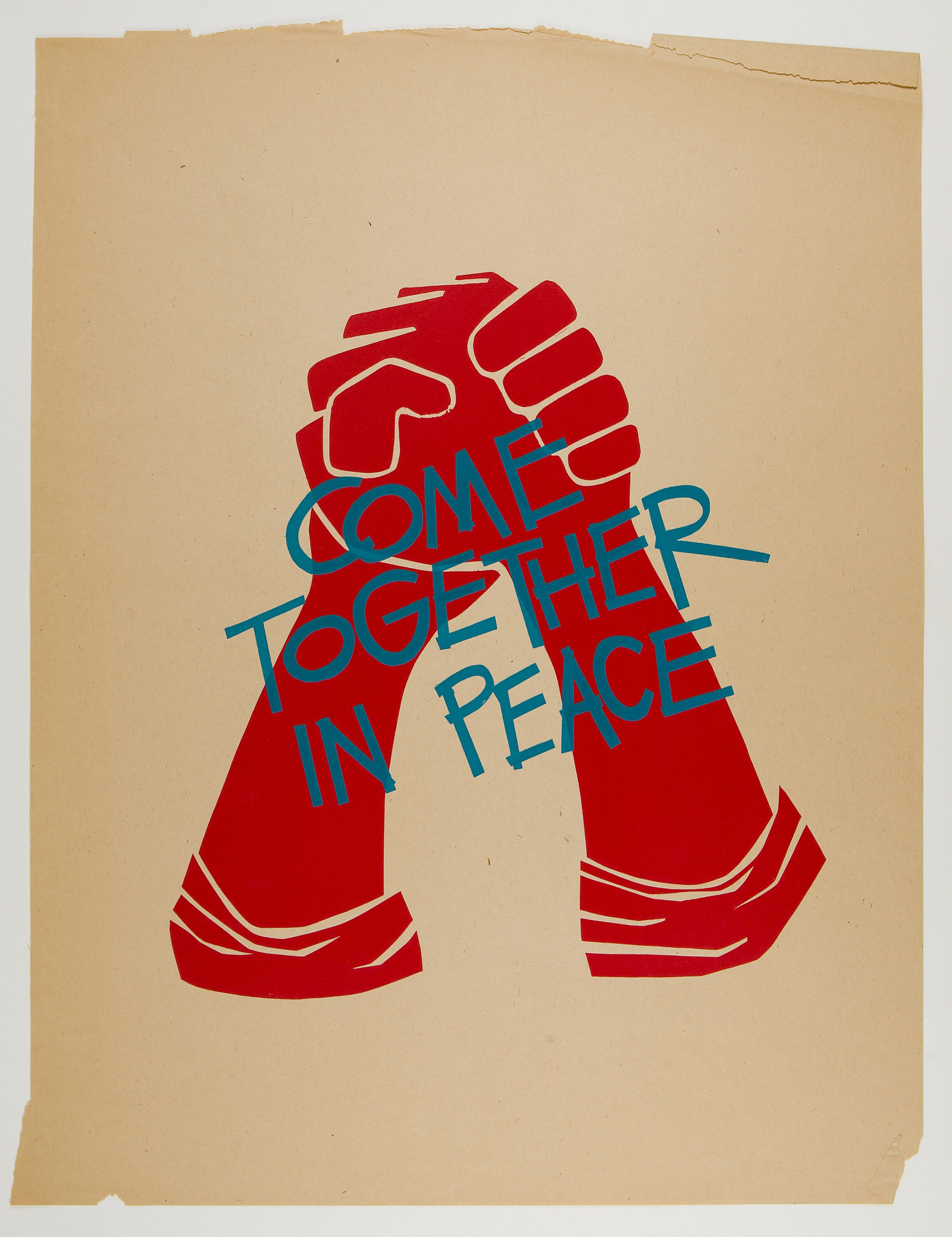 In 1968, students gathered at the Rhode Island School of Design to create posters in protest of the Vietnam War. Hastily silkscreened in black and red, they were largely inspired by the May '68 posters done in Paris earlier that year.
8. "War Waste Energy," 1981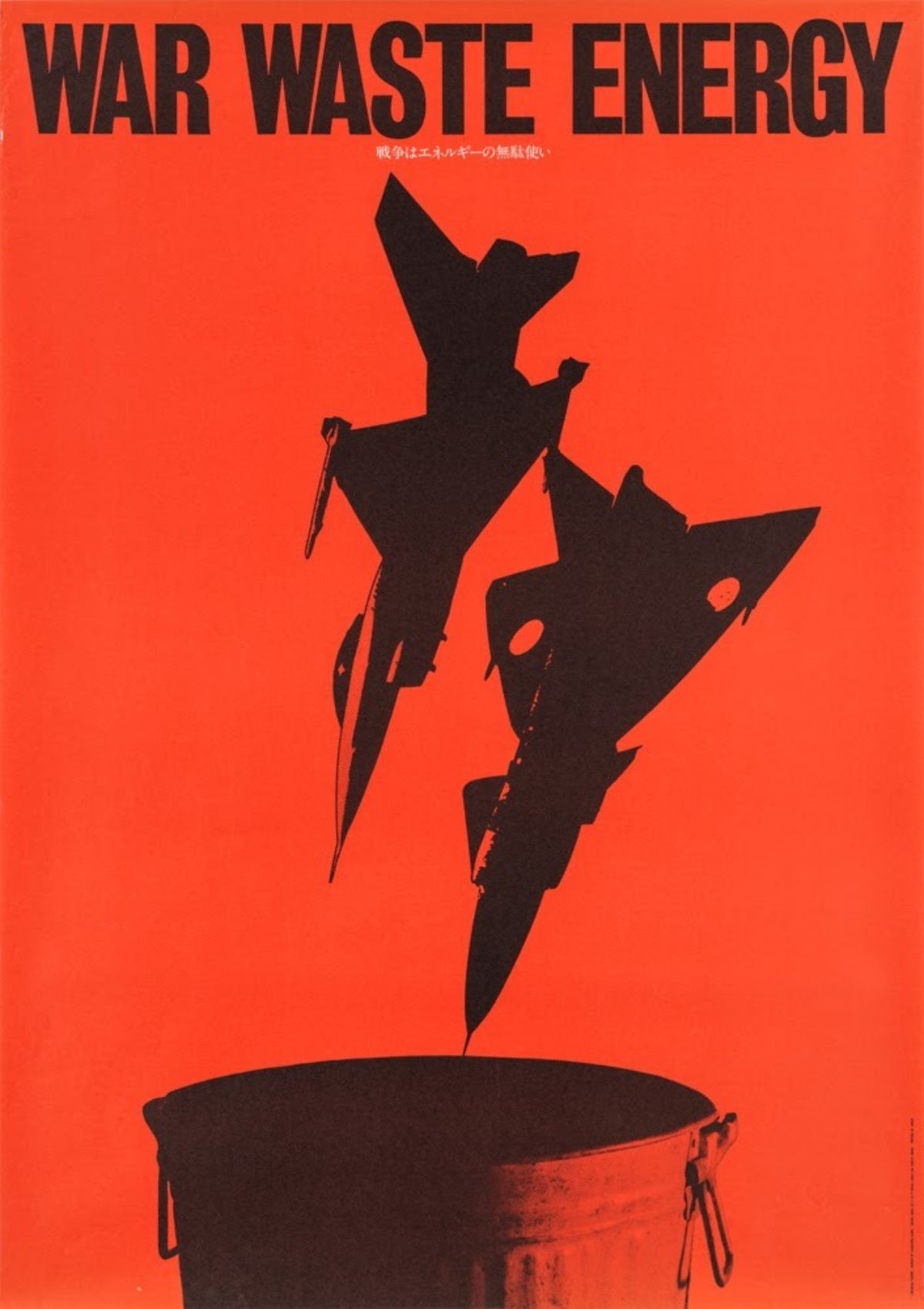 In the 1970s and '80s, Japanese artist Masuteru Aoba created a series of protest posters focusing on nonviolence and environmentalism, including this one, in 1981. His chief goal was to create a more empathetic society. The work was so well received that he was asked to create the official poster for the 1998 Winter Olympic Games in Nagano.
9. "End Bad Breath," 1968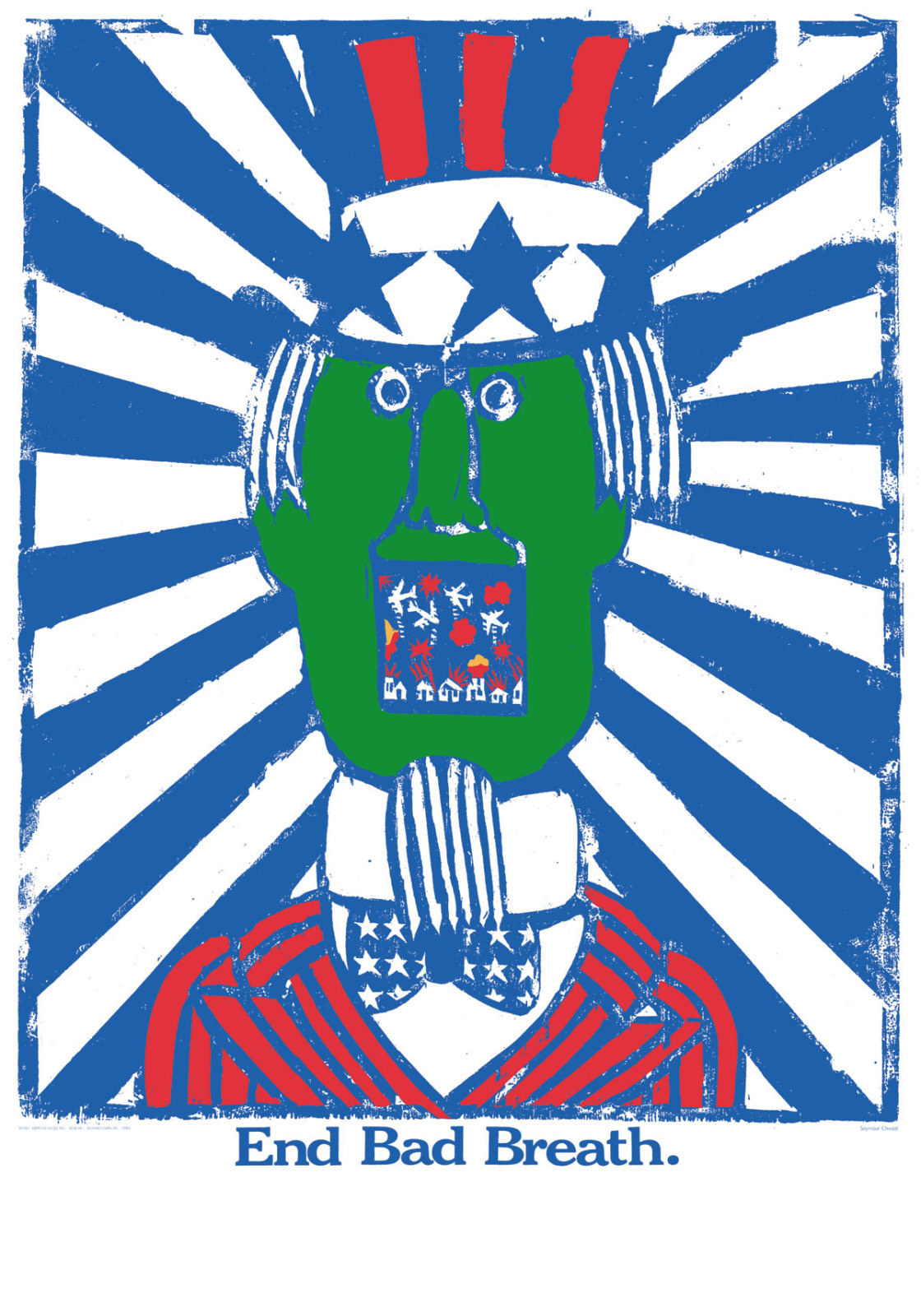 One of graphic designer and illustrator Seymour Chwast's most notable designs, he created this poster in 1968 in protest of the Vietnam War. Shown is Uncle Sam — the traditional symbol of American patriotism — with his mouth open to reveal planes bombing a small village.
10. "Brown Power Tone," 1965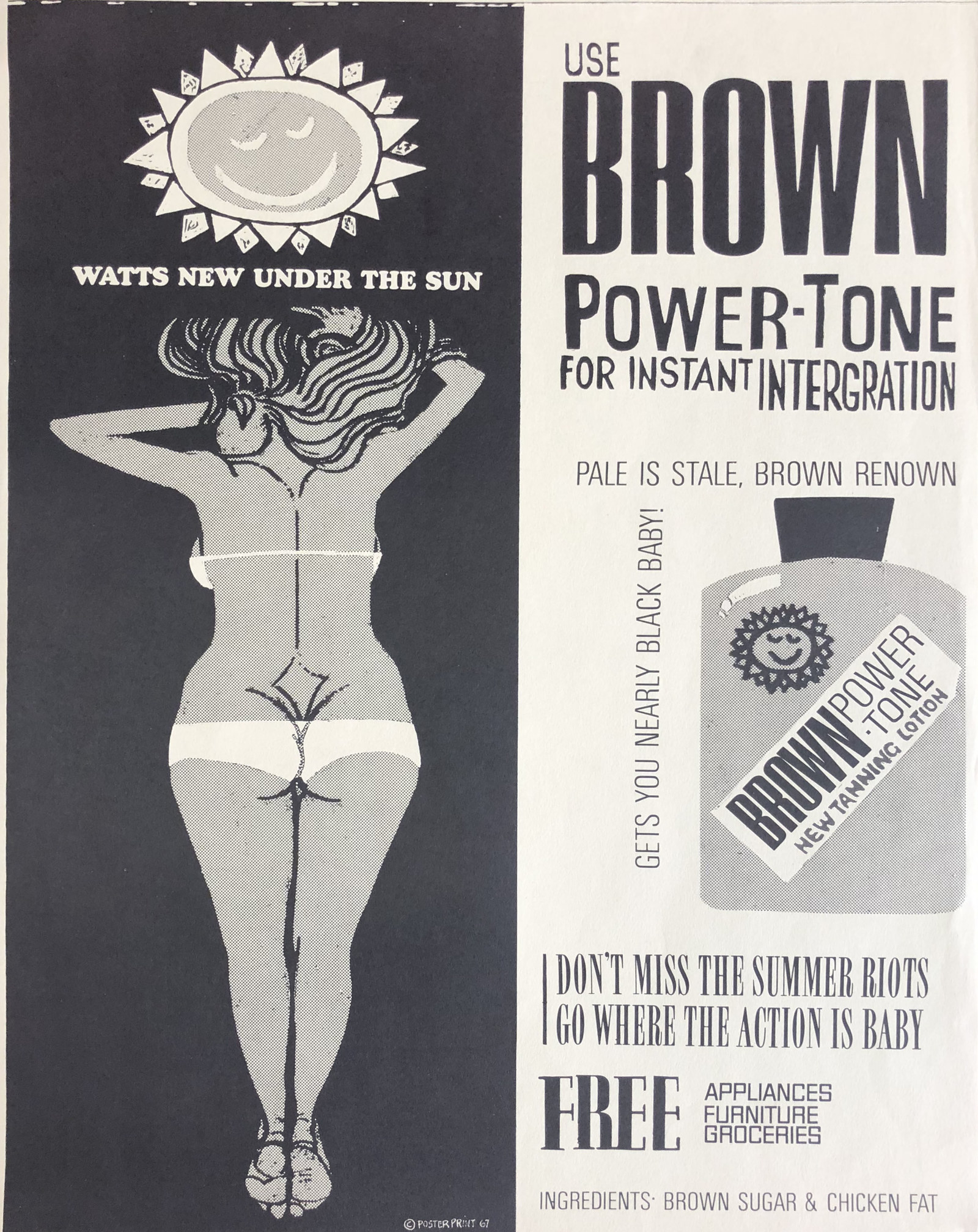 On Aug. 11, 1965, Marquette Frye — a young black man on parole for robbery — was pulled over in Los Angeles by police for reckless driving. The incident escalated, attracting the attention of the neighborhood, and eventually resulting in what would be known as the Watts riots.
More than an outburst against a random act of police brutality, the riots were a reaction to the heightened racial tensions and disenfranchisement in Los Angeles. David Weidman created this poster as a tongue-in-cheek response to the issues at play.
11. "Le Capitalisme Sombre," 1968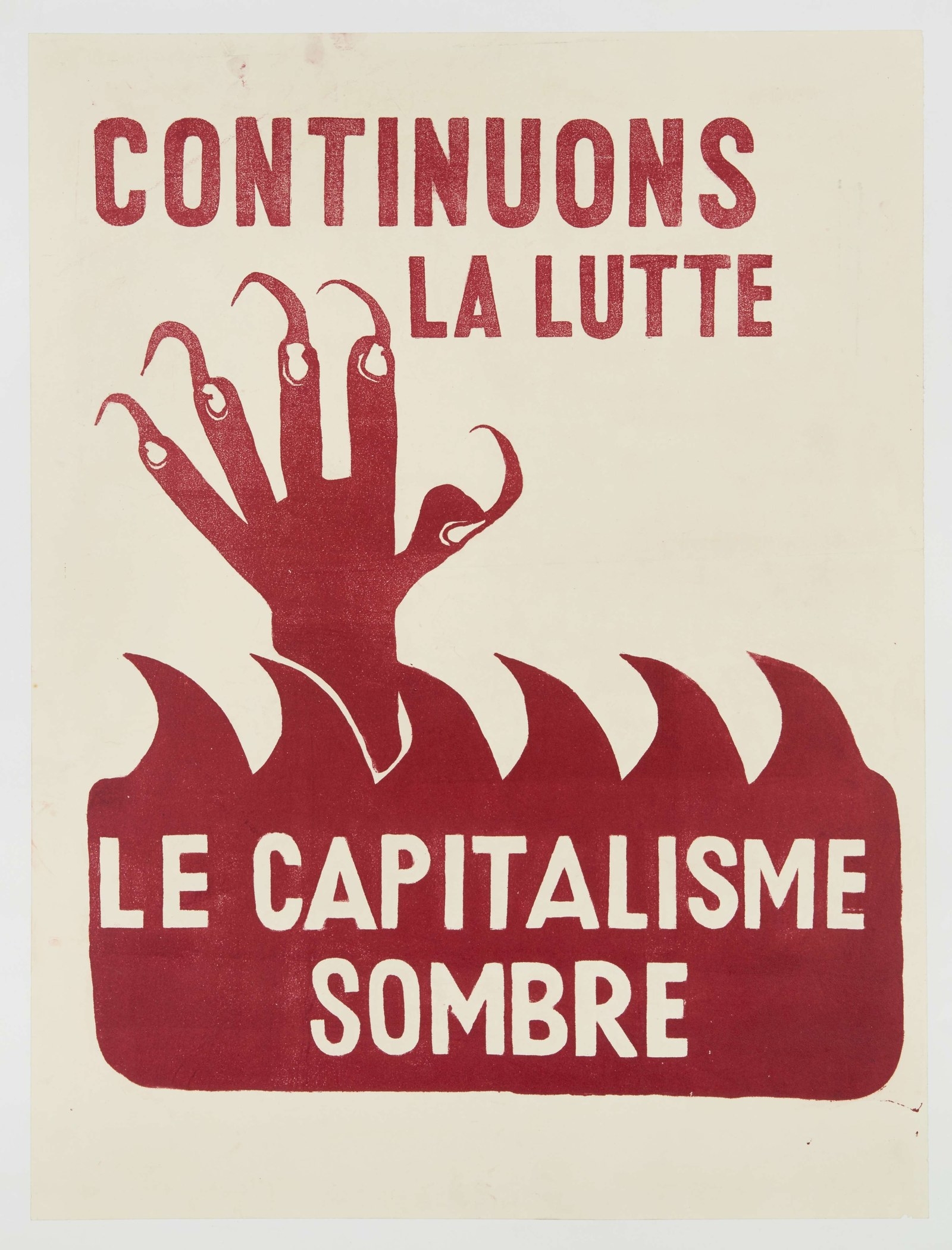 Another image from the protests of May 1968, this French design, by an anonymous protester, calls for continuing the struggle against the "darkness of Capitalism" as the protests devolved into street fighting between police and activists. The situation continued to devolve until then-president Charles de Gaulle himself was forced to secretly escape to Germany, before the announcement of new parliamentary elections brought an end to the demonstrations.
Poster House will open in New York City in 2019. To Learn more, visit their website at posterhouse.org or follow them on Instagram at @posterhousenyc.