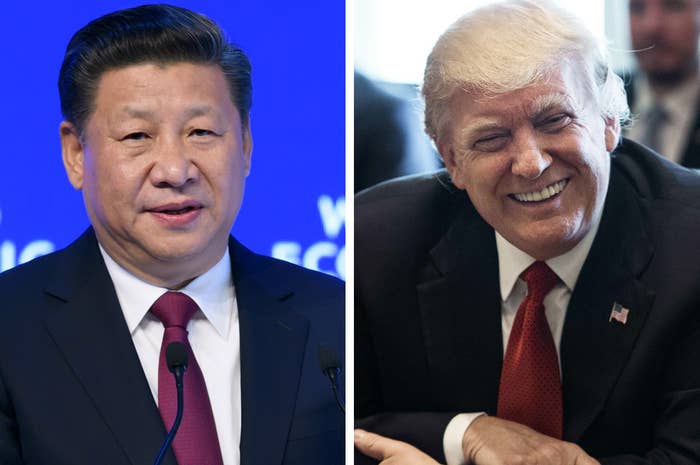 The first meeting between President Trump and his Chinese counterpart Xi Jinping has officially been scheduled for April 6- and 7 at Trump's Mar-a-Lago resort in Florida, the White House said on Thursday morning,
In a statement, the Office of the Press Secretary said: "The two leaders will discuss global, regional, and bilateral issues of mutual concern. The President and the First Lady will also host President Xi and Madame Peng Liyuan at a dinner on the evening of April 6."

Chinese Foreign Ministry spokesman Lu Kang also confirmed the meeting during his daily briefing on Thursday, stating it would take place after Xi embarks on a state visit to Finland in the previous two days, according to Chinese state media.

The meeting comes amid uncertainty over the relationship between the world's second-biggest economy and the Trump administration, with Trump repeatedly using anti-Beijing rhetoric on the campaign trail, and accusing China of unfair trade practices and of taking American jobs.

He has threatened to raise import taxes on Chinese goods, and declare the country a currency manipulator, although it is not clear whether he will follow through on either threat.

Other issues the two leaders are likely to discuss are North Korea's missile and nuclear weapons program, and Beijing's territorial claims in the South China Sea — an issue which caused strain between Xi and the Obama administration.
Trump angered China during his transition period after accepting a direct phone call with the president of Taiwan — a territory China claims as its own — contradicting Washington's long-held "One China" policy, which has been in place since 1979.

However, Trump reaffirmed the policy during a phone call with Xi in February.
The president's Mar-a-Lago resort also hosted Japanese Prime Minister Shinzo Abe in February last month, where the two men shared dinner, played golf, and dealt with a security crisis in front of members of Trump's club following a North Korean missile launch.
Trump has regularly played golf at the resort since becoming president, but Xi is not known as a fan of the sport, according to the Associated Press.