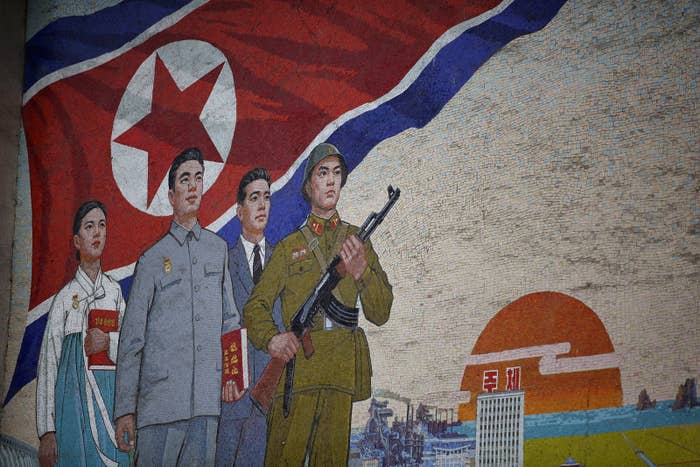 North Korean authorities have detained a U.S. student, accusing him of attempting to undermine the state, the secretive nation's state-run Korea Central News Agency (KCNA) reported Friday morning.

The man was identified by KCNA as University of Virginia student Warmbier Otto Frederick (likely Otto Frederick Warmbier, as the agency often lists English language surnames first, according to the Associated Press), and was said to have been "arrested while perpetrating a hostile act against the Democratic People's Republic of Korea."

The report said Warmbier had entered the country "under the guise" of tourism with the "purpose of breaking down the foundation of the single-minded unity of the Korean people," and was operating "under the connivance" of the U.S. government.
The U.S. State Department tweeted it was aware of reports of the detention.
University of Virginia spokesman Anthony P. de Bruyn told BuzzFeed News that the university had been in contact with Warmbier's family, but had no further comment at this stage.

In Warmbier's Facebook profile he states that he is from Cincinnati, and describes himself as having having "compassion for animals" and enjoying "worldly travels and designer sunglasses." The profile also has pictures of a visit to Cuba.
On LinkedIn, he says he is an Echols scholar majoring in economics. He says he is also a volunteer swimming coach, and has undertaken classes at the London School of Economics.
Warmbier was in North Korea with China-based travel company Young Pioneer Tours, which specializes in trips to the communist nation, Reuters reported.
A representative of the company told Reuters that it is working with the U.S. State Department, the North Korean Ministry of Foreign Affairs, and the Swedish Embassy in Pyongyang (which carries out a number of U.S. consular services in North Korea) to resolve the situation.
BuzzFeed News has reached out to Young Pioneer Tours for comment, as well as the U.S. Embassy in Seoul and the University of Virginia.