Jon Stewart, Louis C.K., Other Comedians Pay Tribute To Charlie Hebdo
They stood in solidarity with the victims of Wednesday's massacre in Paris.
Jon Stewart, Conan O'Brien, Louis C.K. and Tina Fey were among the leading U.S. comedians to pay tribute to the satirists killed in the Charlie Hebdo shootings yesterday.
Here's what Stewart said on Wednesday night's The Daily Show:
"I think we'd all agree 2014 was not a great year for… people. But I think the hope was that 2015 would provide a bit of respite from the terrible events that have become all too familiar for us.

But our hearts are with the staff of Charlie Hebdo and their families tonight. I know very few people go into comedy as an act of courage, mainly because it shouldn't have to be that — it should be taken as established law — but those guys at Hebdo had it, and they were killed for their cartoons.

A stark reminder that, for the most part, the legislators and journalists and institutions that we jab at and ridicule are not in any way the enemy. For however frustrating and outraged the back and forth can become, it's a still back and forth — a conversation between those people on, shall we call it, "Team Civilization." This type of violence only clarifies that reality.

But of course, our goal tonight is not to make sense of this: because there is no sense to be made of this. Our goal as it is always, is to keep going. "Keep Calm And Carry On," or whatever version of that saying is in your dorm room.

We spent the majority of our day honestly in shock and grief…"
At his show at Madison Square Garden on Wednesday night, Louis C.K. wore a t-shirt bearing the words "Charlie Hebdo."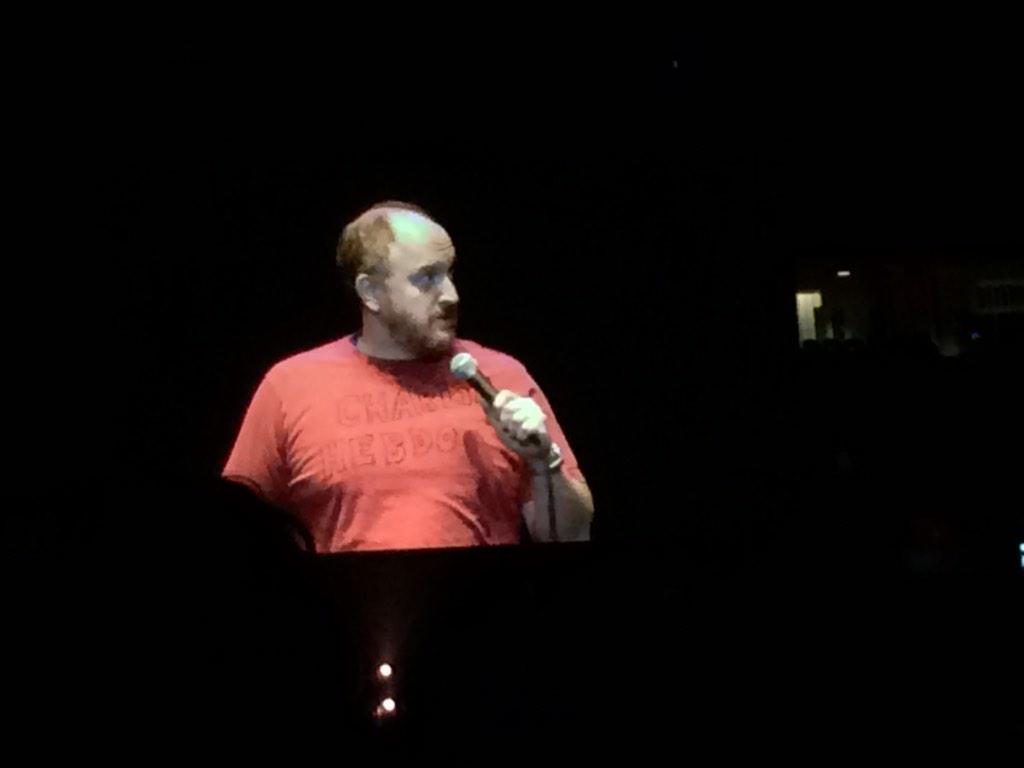 On his Wednesday night show, Conan O'Brien said:
"As many of you know, there was a terrible tragedy in France today. Twelve people were killed because a satirical newspaper made jokes that some group found offensive.

Obviously, everyone here is accustomed to bad news around the world, but this story really hit home for anyone who, day in, day out, mocks political, social and religious figures.

In this country, we take it for granted that it's our right to poke fun at the untouchable and the sacred.

But today's tragedy reminds us, very viscerally, that some people are inexplicably forced to die for this.

So, it is very important tonight that everyone who works for this comedy show… all of us are terribly sad for the families of those victims, the people of France and for anyone, tonight, who has to think twice before making a joke.

It's not the way it's supposed to be."
Speaking at the Television Critics Association winter press tour in Pasadena, California on Wednesday night, Tina Fey described the events in Paris as "terrible and upsetting."