Ukrainian Politician Is Nearly Knocked Out After Calling Rival A "Pot-Bellied Fatty"
No one does political punch-ups like Ukraine.
Controversial Ukrainian politician Oleg Lyashko — leader of the populist Radical Party and famed for his visits to Ukrainian troops in the east of the country — was nearly knocked out in a punch-up in the lobby of Kiev's parliament building.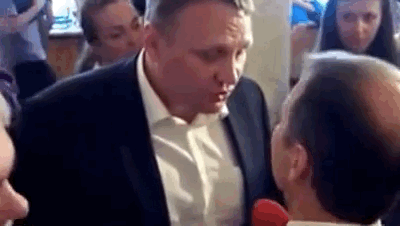 Shevchenko, who has accused Lyashko of using the trips as PR stunts to boost his image, then attempted to lunge at him.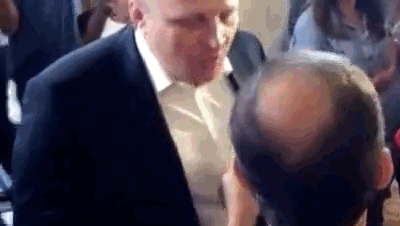 Undeterred, Lyashko proceeded to berate Shevchenko in front of the assembled press pack.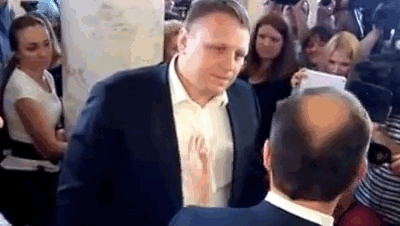 Lyashko continued to goad Shevchenko as he attempted to make his exit, causing Shevchenko to turn back and punch him.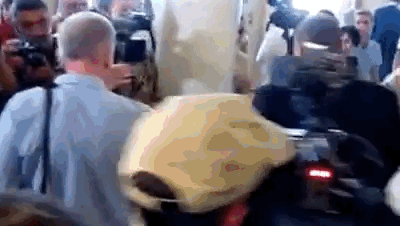 Lyashko staggered back, and appeared dazed and stunned after the confrontation.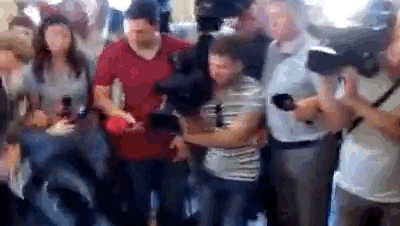 The full video of the incident can be found on YouTube.
This is not the first time Lyashko, who came third in July's presidential elections, has been involved in one of Ukraine's famous parliamentary brawls.
Lyaschko has enjoyed increased support among Ukrainian nationalists recently amid the ongoing chaos in the country.
Previously, he was seen as something of an entertaining curiosity, noted mainly for bringing livestock and vegetables in to the parliament building, according to AP.