Ukraine Retracts Cease-Fire Statement, But Putin Hopeful Of Deal
Ukraine said it had reached an understanding with Russia about what is needed to reach a truce in eastern Ukraine, and Vladimir Putin said he is hopeful an agreement will be reached by Friday. This story is developing.
Update — Sept. 3, 9:40 a.m. ET
The office of Ukrainian President Petro Poroshenko said he and Russian President Vladimir Putin had reached an understanding about what is needed to reach a lasting cease-fire in east Ukraine, the New York Times reported.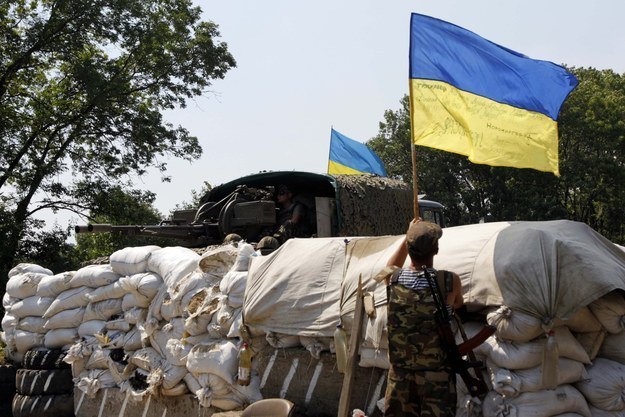 President of Ukraine Petro Poroshenko had a phone conversation with President of Russia Vladimir Putin.The conversation resulted in an agreement on constant cease-fire in the Donbass (eastern Ukraine). The parties reached mutual understanding on the steps that will facilitate the establishment of peace.
The statement was then changed to: "Their conversation resulted in agreement on a process for ceasing fire in the Donbass region," the BBC reported.
Following the original statement's release, the Kremlin said Putin had not agreed to a cease-fire, as Russia is not party to the conflict.
Putin later said he hoped a peace agreement between Ukraine and pro-Russian rebels would be reached by Friday, the BBC reported.
He urged on all sides to stop military action in east Ukraine, and stated that his and Poroshenko's views were close.
Speaking in Mongolia, Putin said, "Our views on the way to resolve the conflict, as it seemed to me, are very close," Reuters reported.
Putin outlined seven steps to resolve the crisis. These included a prisoner exchange, the creation of a humanitarian corridor for refugees and aid supplies, for Ukrainian troops to pull back, and for rebels to cease their offensive.
Speaking during his visit to Tallinn, Estonia, President Obama said the U.S. had "consistently supported" Ukraine's efforts to achieve a lasting cease-fire.
He added: "So far it hasn't helped, either because Russia has not been serious about it or it's pretended that it's not controlling the separatists, and separatists, when they thought it was to their advantage, have not abided by the cease-fire."
Russia has always denied supporting the separatist rebels in eastern Ukraine. The conflict has killed more than 2,600 since April.
This story is developing...