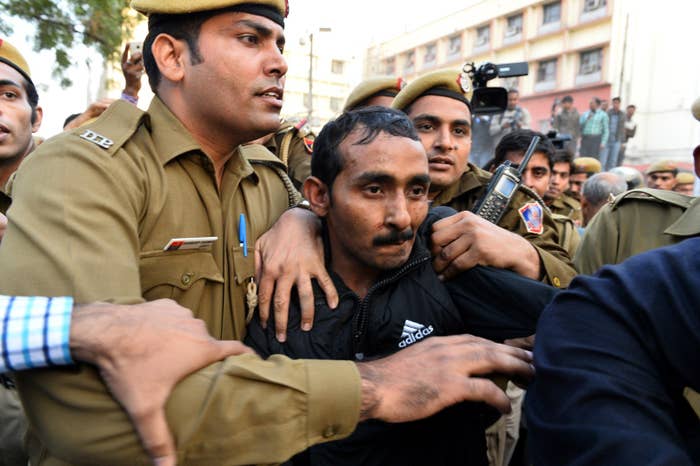 An Indian Uber driver, was sentenced to life in prison for the rape of a woman passenger last year, a court in New Delhi said on Tuesday.

Shiv Kumar Yadav, 32, received the maximum sentence after being found guilty last month of rape, abduction, intimidation, and causing harm.
The incident — which occurred in December 2014 — garnered global attention and provoked a national debate on violence against women in India.
A police report at the time said the 26-year-old woman — a financial executive who worked in Gurgaon — fell asleep in the back of the car and was driven to a secluded area by Yadav. She was then raped and the driver threatened to violate her with an iron rod — an act that was used in the notorious gang rape and murder of a student on a Delhi bus in 2012, according to NDTV.
The driver was arrested two days after the incident in Mathura in Uttar Pradesh, NDTV reported.
Amit Jain, the president of Uber India, welcomed the court's decision, according to the BBC. He said:
Sexual assault is a terrible crime and we're pleased he has now been brought to justice.

Safety is a priority for Uber and we've made many improvements - in terms of new technology, enhanced background checks and better 24/7 customer support - as a result of the lessons we learned from this awful case.
At the time, Uber apologized for the incident, which it described as a "horrible crime." Uber was banned in New Delhi after the attack took place, and accused of failing to carry out proper background checks on drivers.
The victim filed a lawsuit against Uber in a U.S. court in January, but settled with the company out of court.