Two Shot Dead, Including Judge, At Italian Courthouse
A man opened fire at Milan's Palace of Justice on Thursday morning. Another person reportedly died at the scene, with no visible gunshot wounds.
A gunman killed at least two people — one a bankruptcy judge — after opening fire at the Palace of Justice courtroom in central Milan, Italy, on Thursday, the country's official ANSA news agency reported.
Giovanni Canzio, the president of Milan's appeals court, announced that Judge Giovanni Ciampi was among the dead. ANSA reported he was shot in his office.
One other person was shot dead, while a third person also died at the scene with no visible gunshot wounds, ANSA reported.
Interior Minister Angelino Alfano said the "presumed assassin," Claudio Giardiello, was arrested by Carabinieri Police near Monza after trying to flee the scene on a motorcycle.
Authorities said Giardiello was a defendant in a bankruptcy case, the BBC reported.
The sounds of gunfire caused people within the building to rush to the exits, according to the BBC.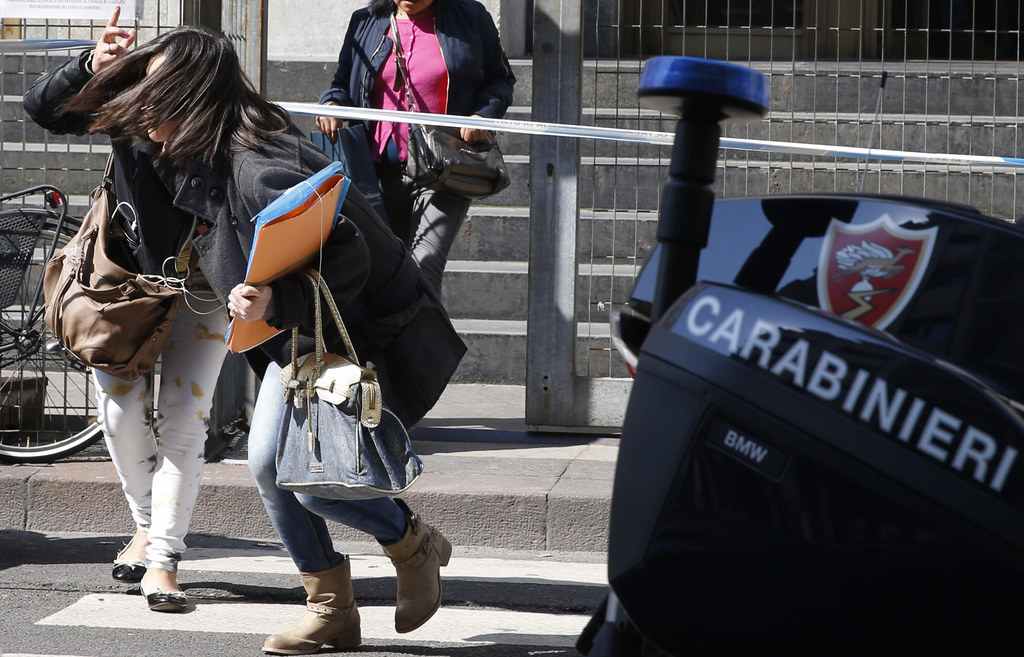 Lawyer Marcello Illia told the Agence France-Presse news agency outside the court, "All of a sudden we heard at least three or four shots."
"We tried to find out what was going on. There were suddenly lots of police officers who told us not to leave the room, they shut us in. After a few minutes we came out. They told us someone in a suit and tie was armed and at large in the court," he added.
The BBC reported that women were the first to be evacuated from the building after the shooting erupted.
The Palace of Justice is located in the historic center of Milan — Italy's second most populous city — and is only a short walk away from the city's cathedral and main shopping district.