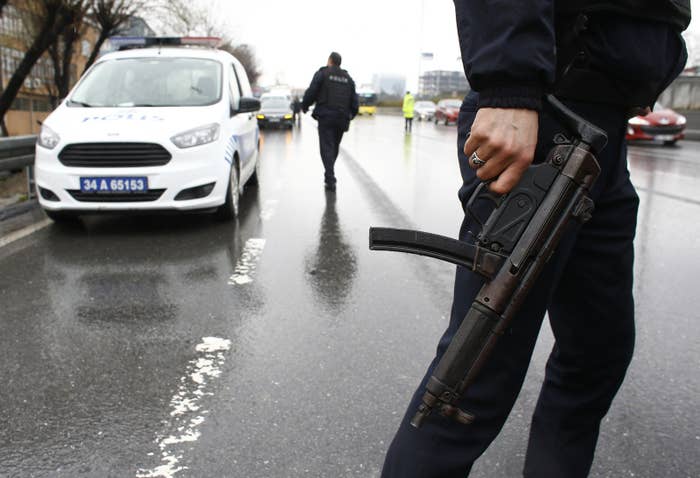 Police officers shot dead two women who launched a gun and grenade attack on a police station in Istanbul's Bayrampasa district on Thursday morning, police and the city's governor said.
The women shot at a passing police bus, before hurling grenades at a checkpoint at the entrance to a building belonging to the Riot Police Directorate, before officers responded, Turkey's state-affiliated Andalou Agency reported.
Authorities released CCTV footage and stills of the attack on the bus.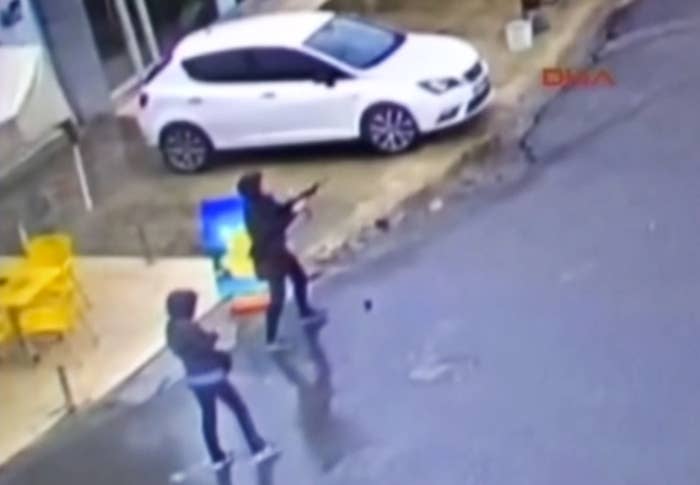 The grenades failed to explode, and the women fled after a short shootout with officers.

Police launched an operation backed by special forces and helicopters, and closed nearby streets. They surrounded a building the attackers had escaped to, before "neutralizing" them, police said.
The city's governor Vasip Şahin visited the police station after the attack. He confirmed both attackers were killed, and two police officers were wounded: one during the attack and one during the ensuing operation, Hurriyet Daily News reported.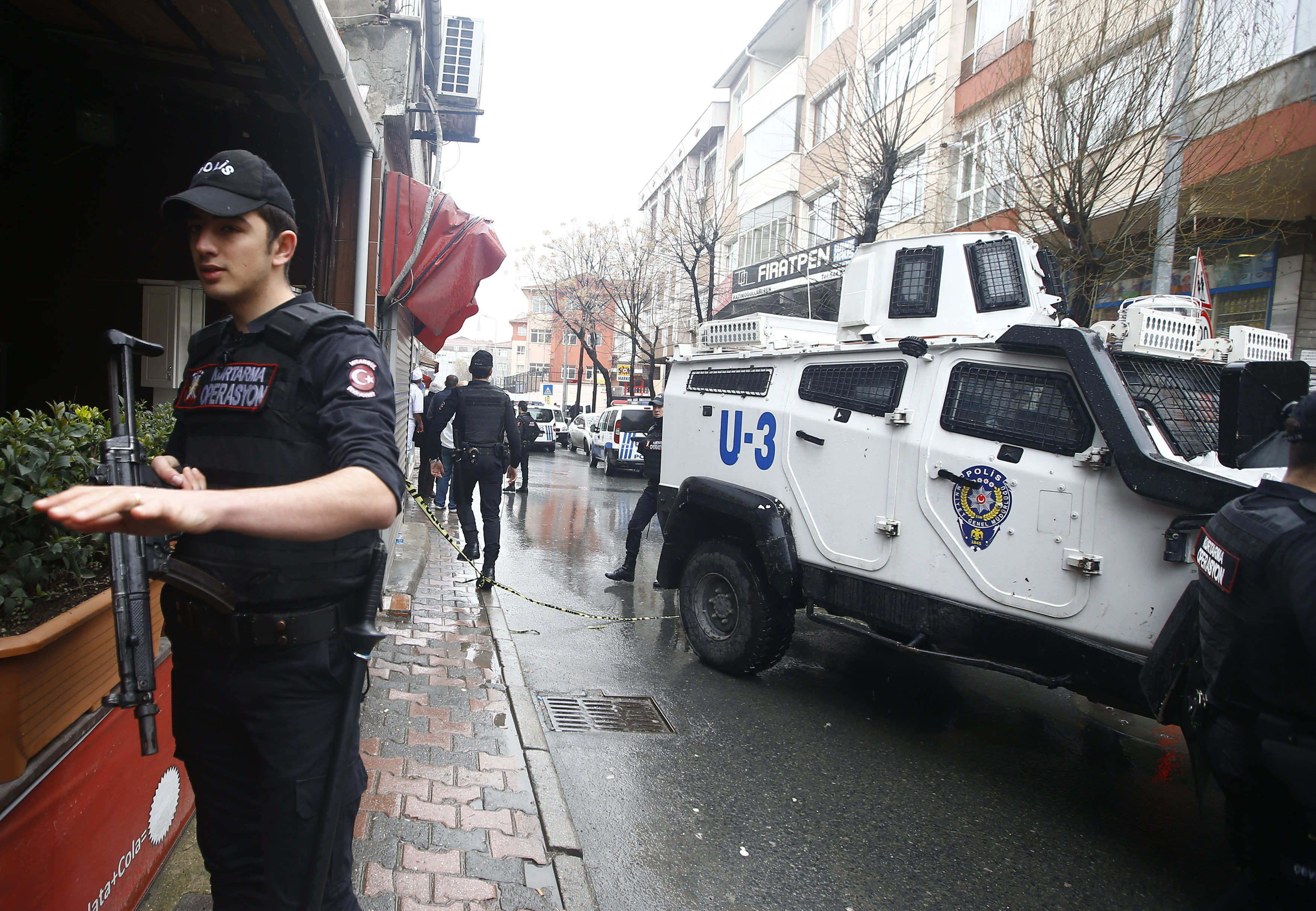 The attack comes amid a surge in violence in Turkey in recent months. In January, 10 German tourists were killed when a suicide blast tore through Istanbul's popular Sultanahmet district, which officials blamed on ISIS.

Last month, an rush hour explosion in the capital Ankara killed 28 people and was blamed on Syrian Kurds.
No group has claimed responsibility for Thursday's attack as yet.