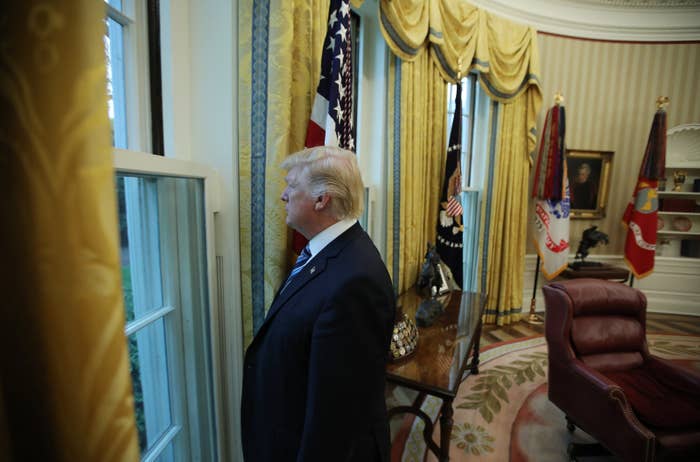 President Donald Trump said the job of the presidency has been more work than his previous life as a property mogul in an interview with Reuters published Friday morning.

"I loved my previous life, I had so many things going," Trump told Reuters. "I actually think this is more work than my previous life, I thought this would be easier.

"I am a details-oriented person... but I do miss my old life. I like to work — so that's not a problem — but this is actually more work."

Despite stating that he was used to having little privacy from his pre-politics existence, he added that he was getting used to the constraints placed on him by the presidency, including 24-hour Secret Service protection.

"You're really into your own little cocoon," he said, "because you have such massive protection that you really can't go anywhere... I like to drive, I can't drive any more."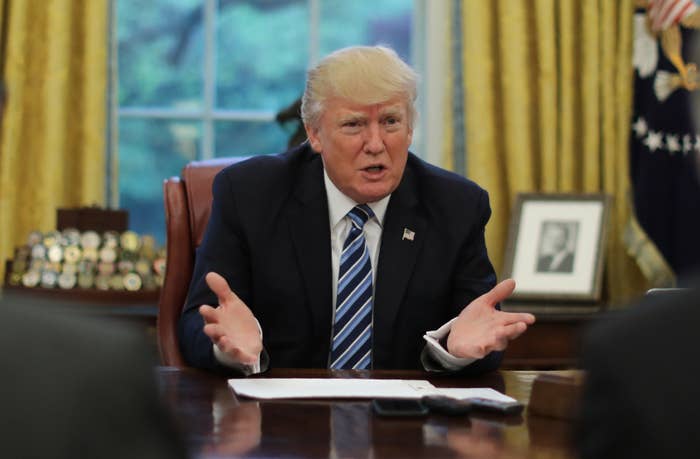 The interview also touched on a broad range of domestic and foreign policy issues. However, during a discussion about China's President Xi, he changed topic to hand out copies of the latest 2016 electoral map to the three journalists in the room, Reuters said.

"Here, you can take that, that's the final map of the numbers," he said, "the red is obviously us."

He also addressed the escalating tensions on the Korean peninsula, saying that the situation with North Korea is "certainly" his biggest worry at the moment.
"There's a chance that we could end up having a major, major, conflict with North Korea, absolutely," Trump said.

He said that China's Xi was a "good man" who he believed was trying to help with the North Korea situation. "We'll see how it all works out," he said. "I know he would like to be able to do something. Perhaps it's possible that he can't. But I think he'd like to be able to do something."
He did, however, say that he believed South Korea should pay the US a billion dollars for the THAAD missile defense system, and that he planned to renegotiate or terminate the "horrible" trade deal with the country.

Outside Your Bubble is a BuzzFeed News effort to bring you a diversity of thought and opinion from around the internet. If you don't see your viewpoint represented, contact the curator at bubble@buzzfeed.com. Click here for more on Outside Your Bubble.