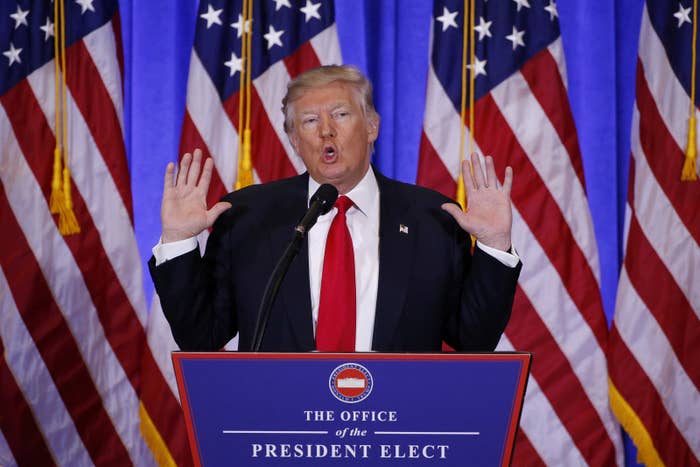 President-elect Donald Trump pledged that his team would publish a full report into hacking within 90 days in a series of tweets sent from his account early Friday morning.

He also slammed "phony allegations" contained in an unverified and unverifiable dossier published by BuzzFeed News earlier this week claiming he had deep ties to Russia, and said it had been put together by "political opponents and a failed spy" before being "released by 'Intelligence' even knowing there is no proof."

Earlier on Friday morning, The Guardian published a story citing a number of British intelligence sources, saying the ex-MI6 agent who has been named as the man who put the dossier together is "very credible," and whose past work has "sufficient credibility in it for it to be worth considering."
Last week, US intelligence published a report stating that the Russian government conducted a covert campaign aimed at swinging the presidential election in Trump's favor, including hacking the emails of the Democratic National Committee.
In his first press conference since June, Trump on Wednesday acknowledged that Russia had indeed hacked the DNC, but claimed it hadn't helped him win the election.

He also cited the Kremlin's denial that Russia had gathered compromising information on him during the press conference, and reiterated this again in his Friday morning tweets.
These tweets also included claims that the FBI had been "very nice to" Hillary Clinton in the wake of the investigation into her emails, and that she should "never have been allowed to run" because he sees her as being "guilty as hell."

Trump also said his cabinet nominees are "looking good and doing a great job," adding that he wanted them to "express their own thoughts, not mine." He later tweeted that the "'Unaffordable' Care Act will soon be history!".