Three Russians Detained In Turkish Terror Arrests
The detentions were confirmed by the Russian consulate in Antalya, Turkey, and come after Tuesday's suicide bombing in Istanbul. A total of 10 people were arrested on Wednesday.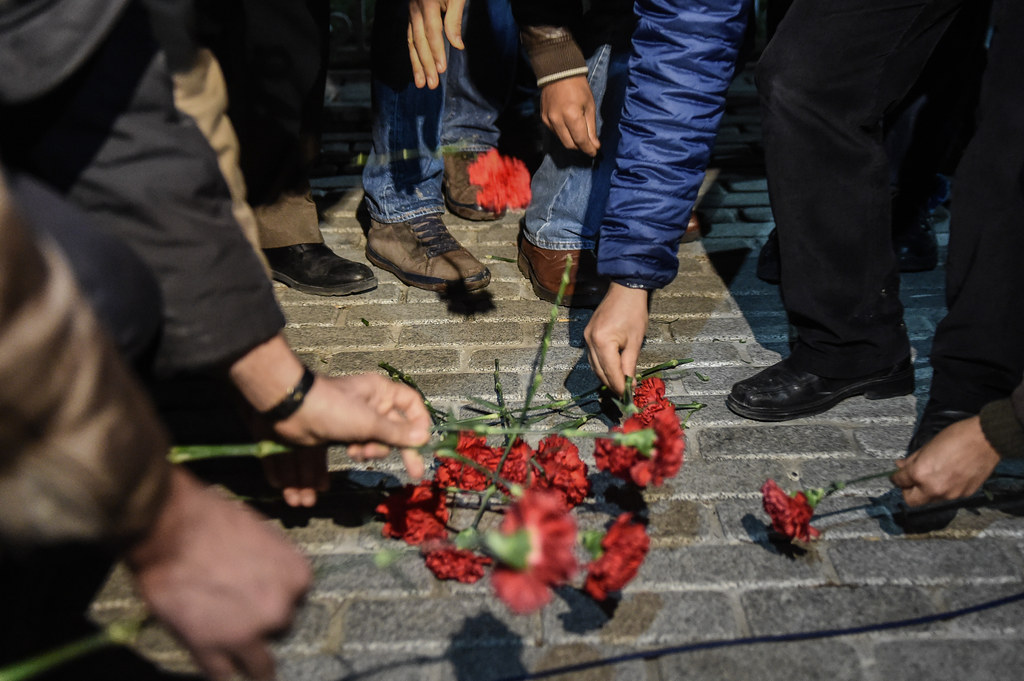 Three Russian nationals were among nine people detained in Turkey suspected of having links to ISIS Wednesday morning following Tuesday's suicide bomb attack in the Sultanahmet tourist district of Istanbul.
Ten people died on Tuesday morning — German foreign ministry says all of those killed were German nationals — when a suicide bomb explosion ripped through Istanbul's tourist center, close to the Blue Mosque and Hagia Sofia. Turkish officials said ISIS was responsible for the bombing.

The Russians were detained in the center of the Turkish city of Antalya by the Antalya Security Directorate, the Dogan News Agency reported.
A short while later, Russia's consul-general in Antalya, Alexander Tolstopyatenko, told Russian news wire RIA Nostovi: "We confirm the detention of three Russian citizens."
Tolstopyatenko added that "the reason for their detention is being determined.
Six more people suspected of having links to ISIS were detained in the city of Izmir, Hurriyet reported. Authorities suspect them of recruiting militants.

Another woman was arrested in Istanbul in connection with the attack later on Wednesday, Efkan Ala — the Turkish foreign minister — said in a news conference alongside his German counterpart, AP reported.
The woman was arrested following a raid in an affluent neighborhood of the city, Ala said.