African Leaders To Convene In Tanzania As Civil Unrest In Burundi Continues
East African heads of state will meet in the Tanzanian capital Dar es Salaam on Sunday, as fears grow of an all-out ethnic conflict in Burundi.
East African heads of state will hold an emergency meeting in the Tanzanian capital, Dar es Salaam, on Sunday, as civil unrest in Burundi shows no sign of abating, Reuters reported.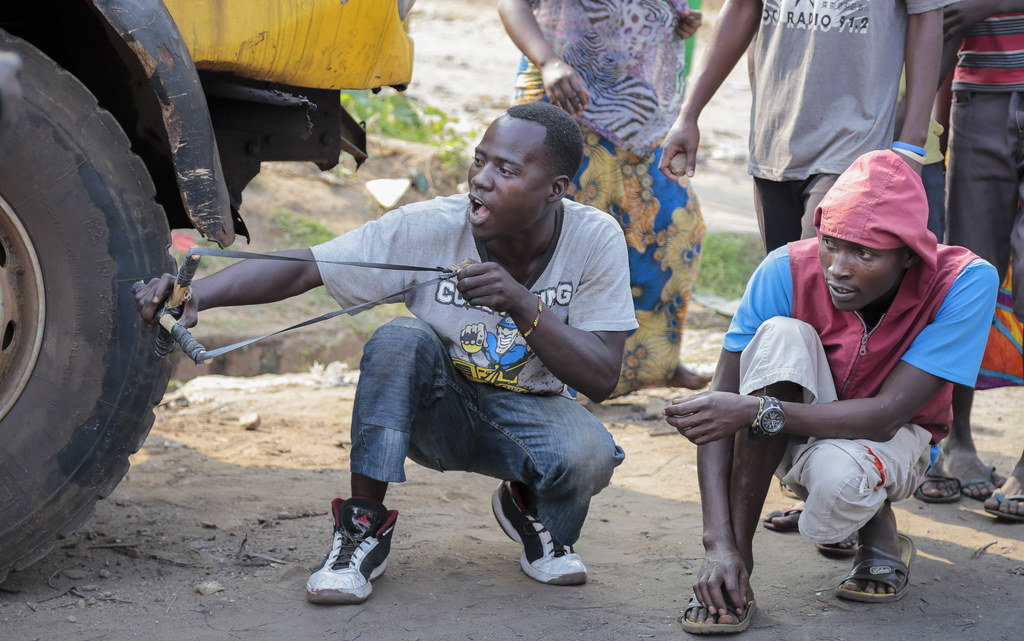 On Tuesday, police and demonstrators continued to clash in the streets of the capital, Bujumbura, over incumbent president Pierre Nkurunziza's decision to run for office for a third consecutive term.
The month-long clashes -- mainly in the streets of Bujumbura -- , has killed almost 20 people so far, and regional powers now fear the unrest could escalate into an all-out civil war between the country's two predominant ethnic groups, the Tutsis and Hutus.
Burundi's main opposition party has also boycotted any peace talks, following the murder of one of its leaders on Saturday.
On Tuesday, it was still unclear if president Nkurunziza would attend Sunday's summit in Tanzania. Earlier this month, the country's military attempted a coup while Nkurunziza was abroad.
But presidential spokesman Gervais Abayeho told Reuters that "Burundi will be represented" in Sunday's meeting.
Burundi's constitution states that a president can not hold office for more than two terms. Nkurunziza, however, claims his first term didn't count, as he was elected by parliament, not by popular vote.
The country is still recovering from a bloody civil war that only ended in 2005.
So far, the latest bout of civil unrest has caused more that 100,000 Burundians to flee to neighbouring Rwanda, Tanzania and the Democratic Republic of Congo.
On May 19, President Pierre Nkurunziza delayed the country's parliamentary election by one week to June 2, following weeks of unrest in the central African country, his adviser told Reuters.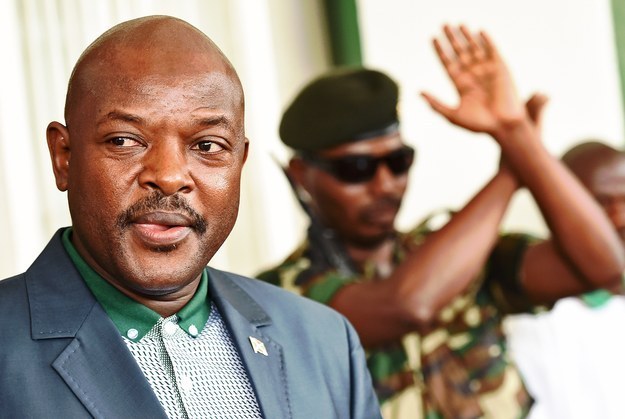 Willy Nyamitwe said that Nkurunziza had followed a recommendation by the electoral commission. It follows requests by opposition figures and African Union leaders to delay the poll, and weeks of protest against his re-election bid.
The country's presidential election, scheduled for June 26, will go ahead as planned, the BBC reported.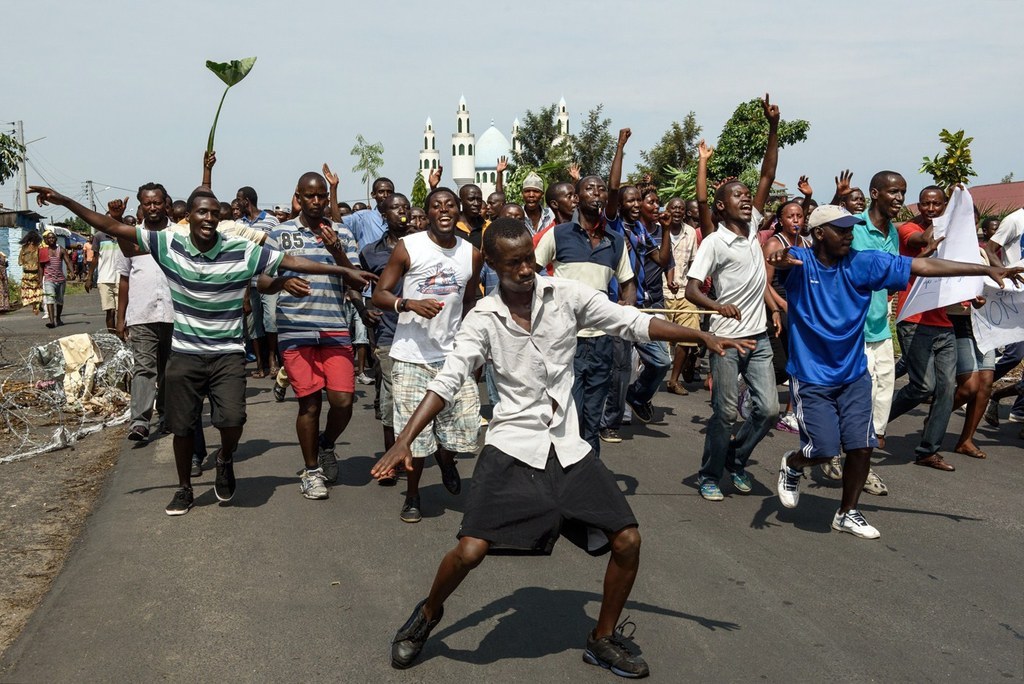 Burundi continued to experience civil unrest on May 19. A reported eight people were taken away by authorities in the capital, Bujumbura, with the crowds responding by throwing rocks at the police officers.
In another development, the European Union Delegation building was also targeted by demonstrators.
Shots were reportedly fired at the EU ambassador's office, prompting officials to issue a letter to the Burundian government, asking for local authorities to assure the safety of EU personnel in the country.
Four Burundi army generals were arrested May 15 following a failed attempt to overthrow President Pierre Nkurunziza on Wednesday, the BBC reported.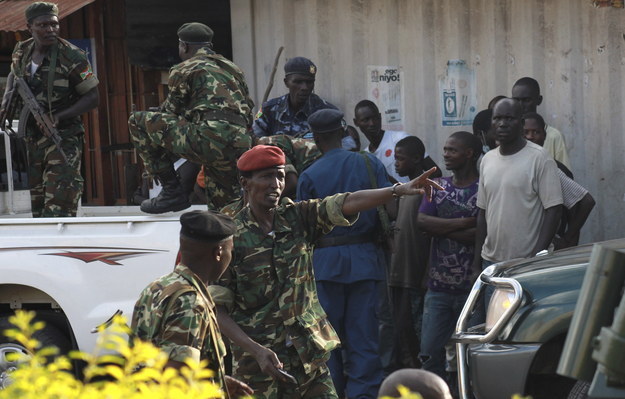 Three had initially been arrested, but a few hours later it was announced coup leader Godefroid Niyombare was also detained, presidential aide Gervaise Abayeho told Reuters.
He said the initial detained trio "will have to face justice" if they are found to have been involved, and that they and Niyombare would likely face the death penalty.
A senior police official told AFP Friday morning that Niyombare was on the run: "General Niyombare has evaded us but we know where he is hiding."
Niyombare had himself earlier told AFP that he was surrendering, and that troops loyal to Nkurunziza were closing in on him.
"We have decided to surrender," he said, "I hope they don't kill us."
A few hours later, Abayeho said Niyombare had been arrested: "He has been arrested. He didn't surrender."
By Friday afternoon, President Nkurunziza had arrived at Bujumbura's presidential palace in his motorcade for the first time since the coup attempt, the BBC reported.
He was in Tanzania when the attempt to overthrow him took place, and is expected to deliver an address later on Friday.
Niyombare claimed to have overthrown the president on May 13 following weeks of unrest in the country. On May 15, the U.N.'s refugee agency said 105,000 had been displaced from the country since violence began.