100,000 People Flee Homes As "Unprecedented" Floods Hit Japan
Buildings were swept away as heavy rains hit the northern city of Joso, causing the Kinugawa River to breach its banks.
Heavy rainfall has led to major flooding in central Japan, causing tens of thousands of people to flee their homes, while dozens more were stranded, and entire buildings were swept away.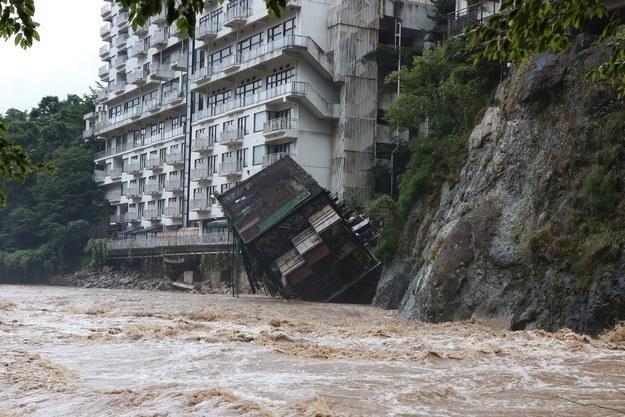 The city of Joso, a little more than 30 miles north of Tokyo in Ibaraki prefecture, was among the worst-affected places. The rains caused the Kinugawa River to flood, and a wall of water to roll through the city's streets.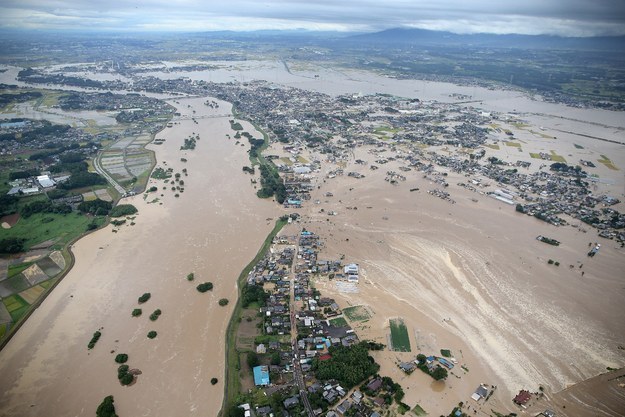 Tochigi, Ibaraki, and Fukushima prefectures were also affected. Authorities called in Japanese Ground Self-Defense Force helicopter teams to rescue people stranded on rooftops, the BBC reported.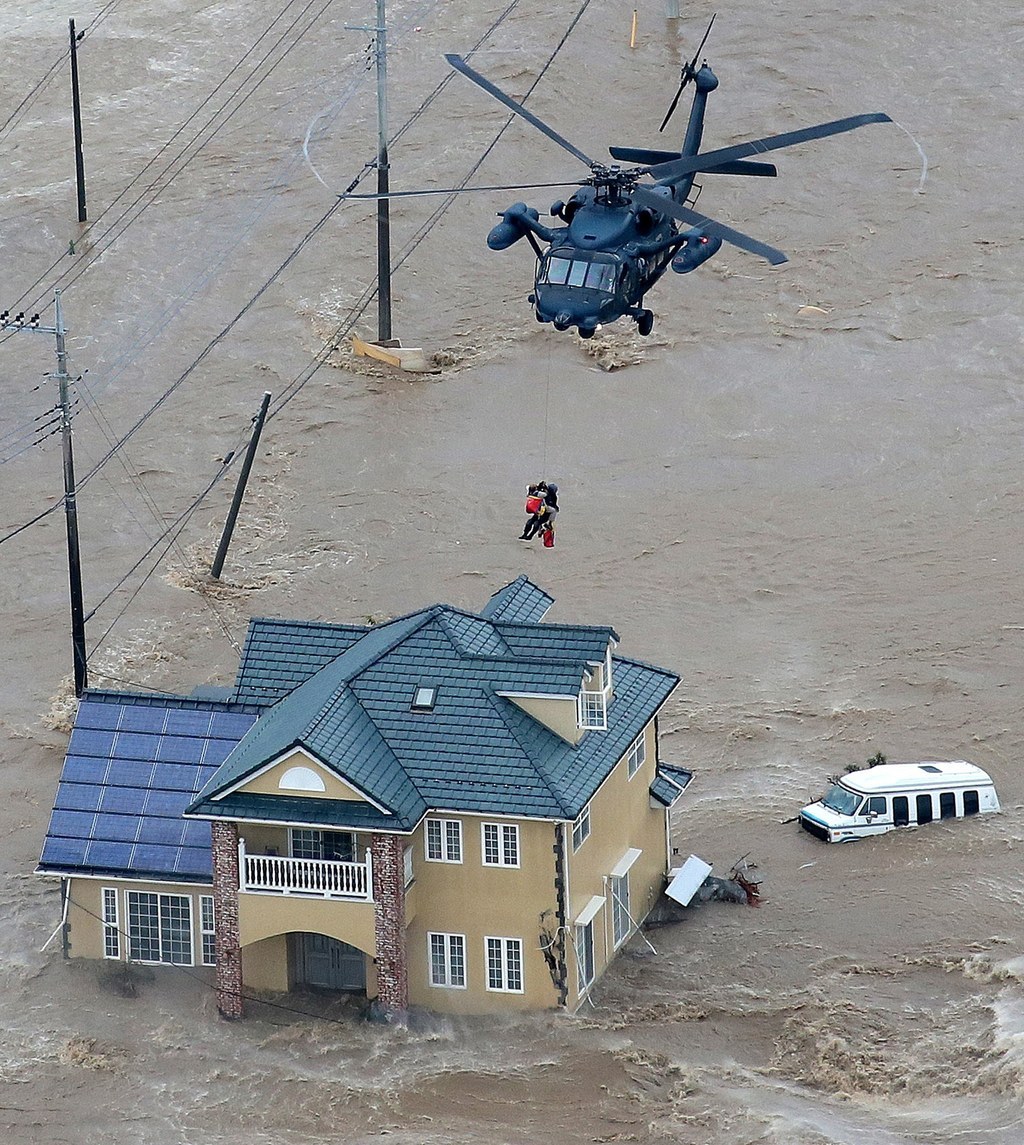 Some 40 people had been lifted from their homes by Thursday evening, police in Ibaraki prefecture said, with more still awaiting rescue, Kyodo News Agency reported.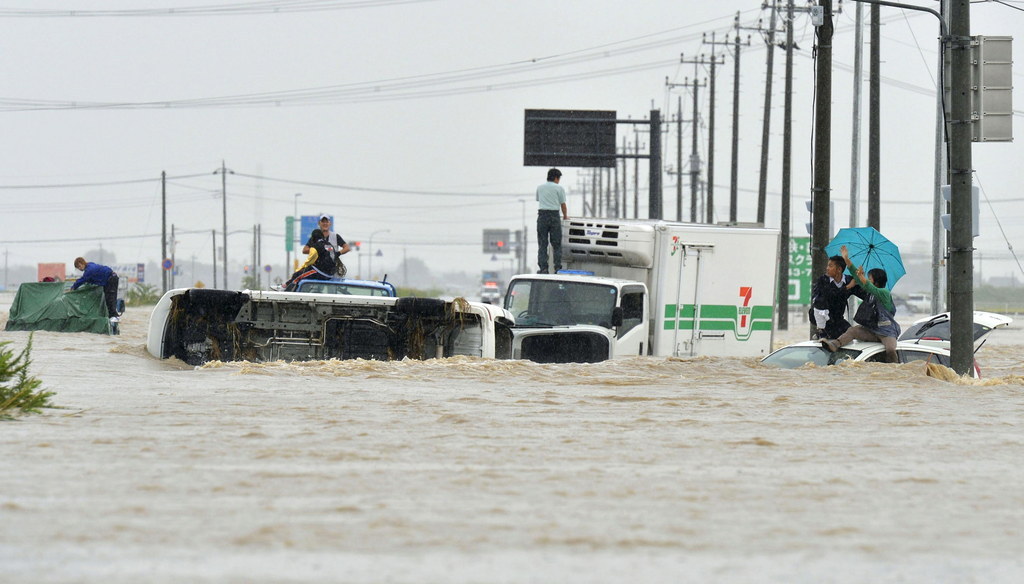 Some 100,000 people are estimated to have been forced from their homes and 17 were injured, according to Reuters.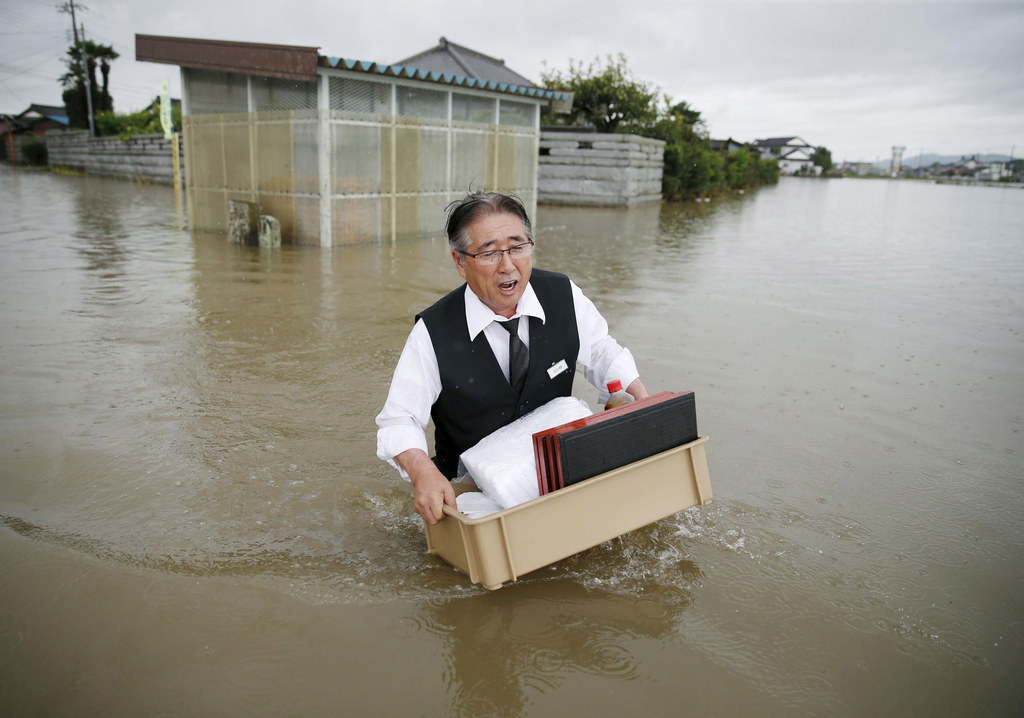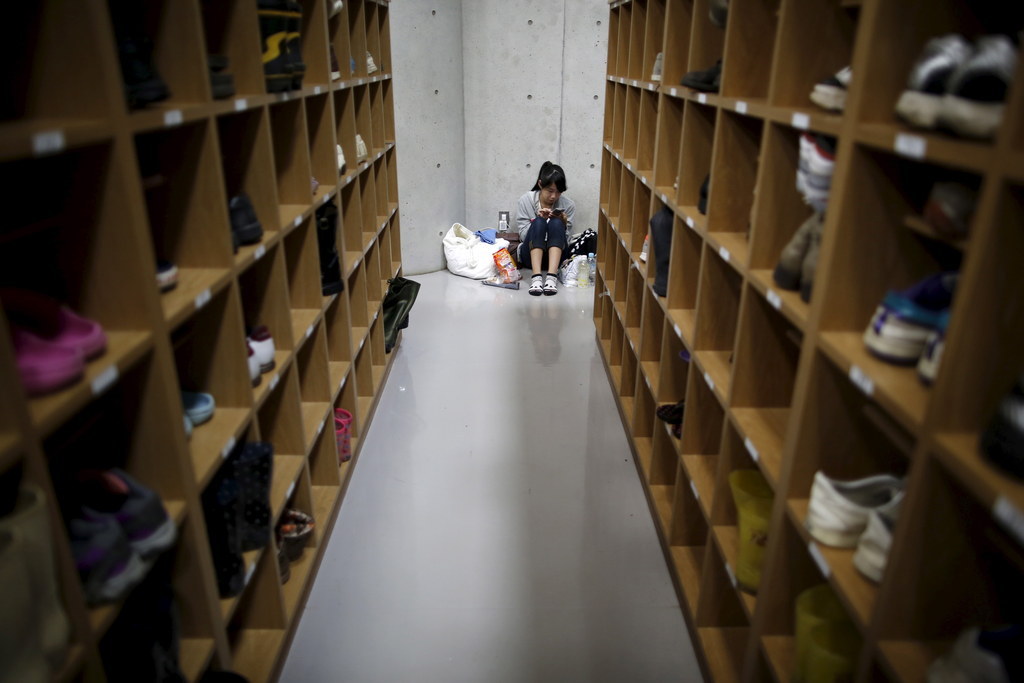 The rains came after a tropical storm, with winds gusting up to 78mph, lashed central Aichi prefecture on Wednesday, the BBC reported.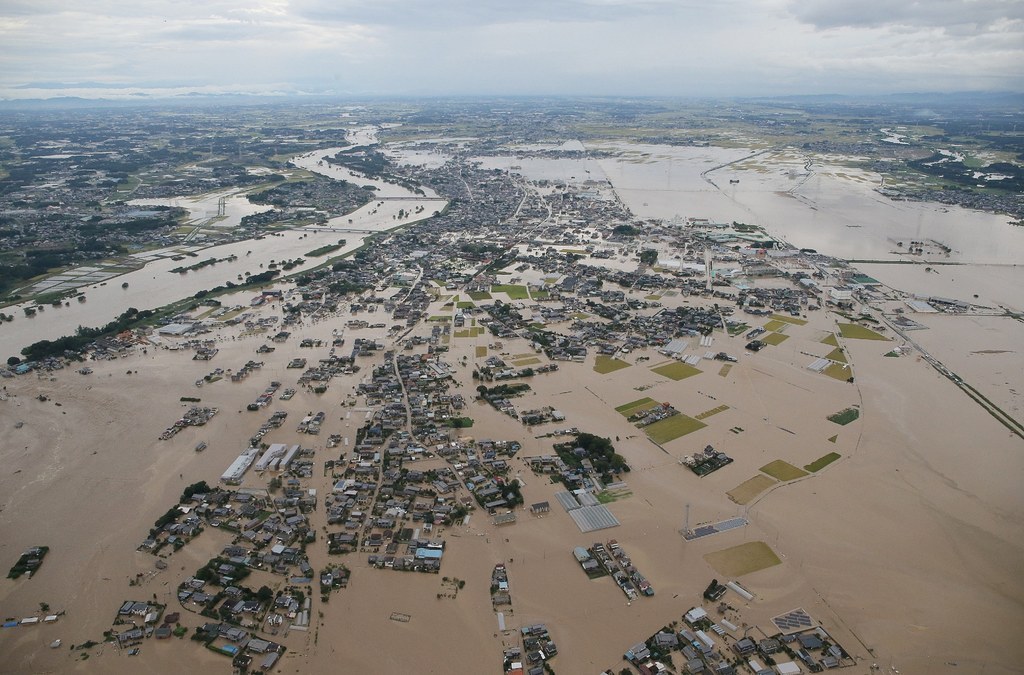 Takuya Deshimaru, chief forecaster at the Japan Meteorological Agency, said the rains were "unprecedented" for the region, adding: "We can say this is an abnormal situation and there is imminent serious danger."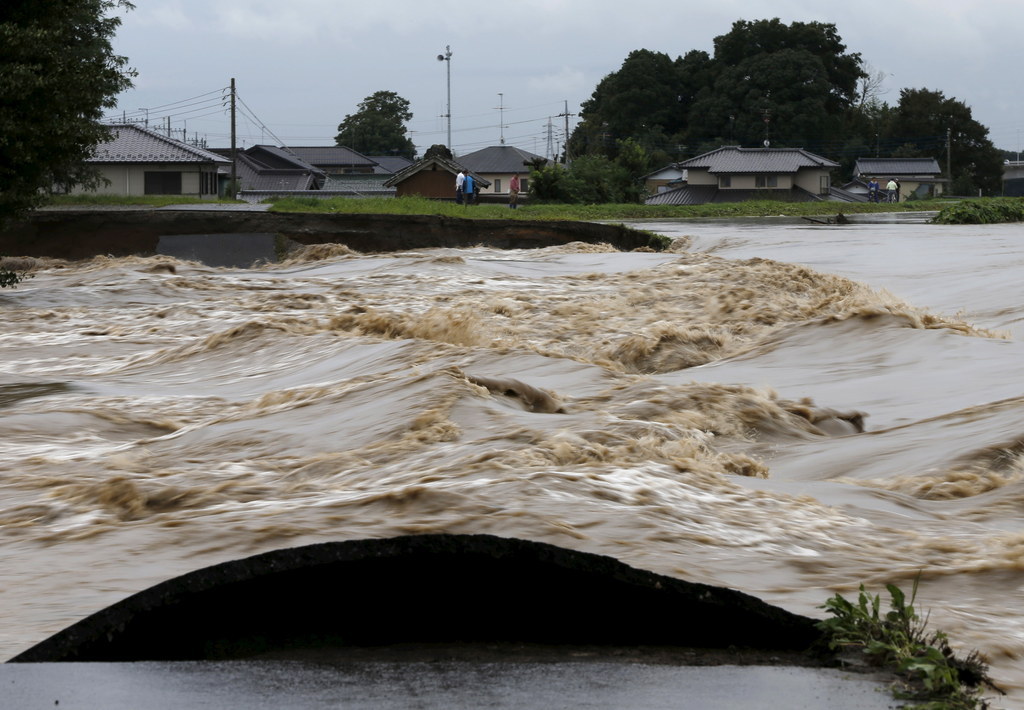 Japanese prime minister Shinzo Abe told reporters in Tokyo: "The government will work as one to prioritize the safety of the people and do our best to prevent any further disaster," Reuters reported.