This is Mohammad Mohiedine Anis. He's a 70-year-old Syrian who lives in the al-Shaar neighborhood of Aleppo.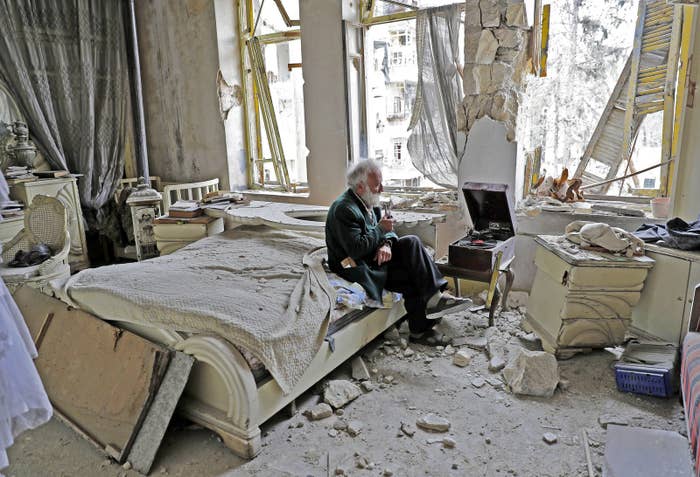 Anis — also known as Abu Omar — is a classic-car enthusiast who stayed in the city through years of war and months of intense aerial bombardment.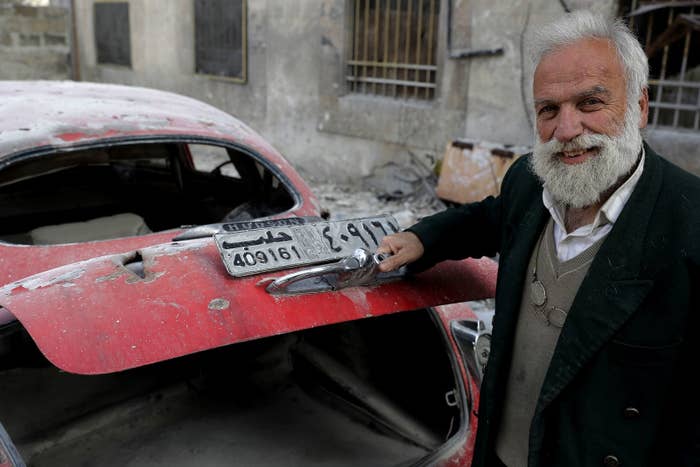 His passion, however, is vintage cars — an interest he inherited from his father, who was a wealthy businessman working in the textile industry. He drove a 1950 Pontiac, which Anis still owns today.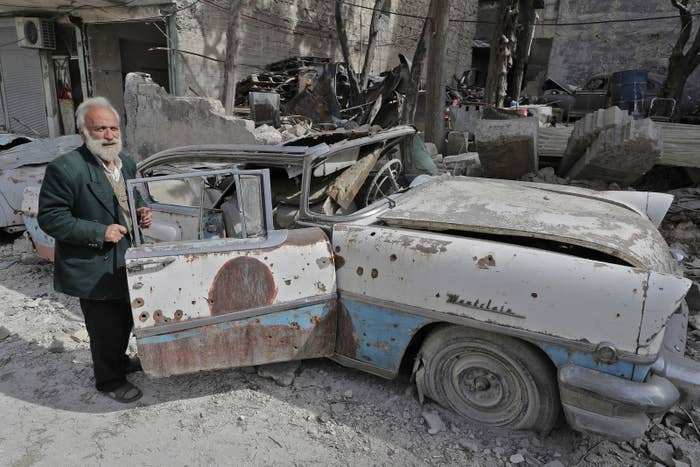 Anis used to own 30 vintage vehicles. However, his collection has been reduced to 20 during the intense bombing of the eastern part of the city last year, during which many of them were destroyed or stolen.
His favorite car is this 1947 Cadillac convertible, which according to AFP, has driven at least six presidents over the years.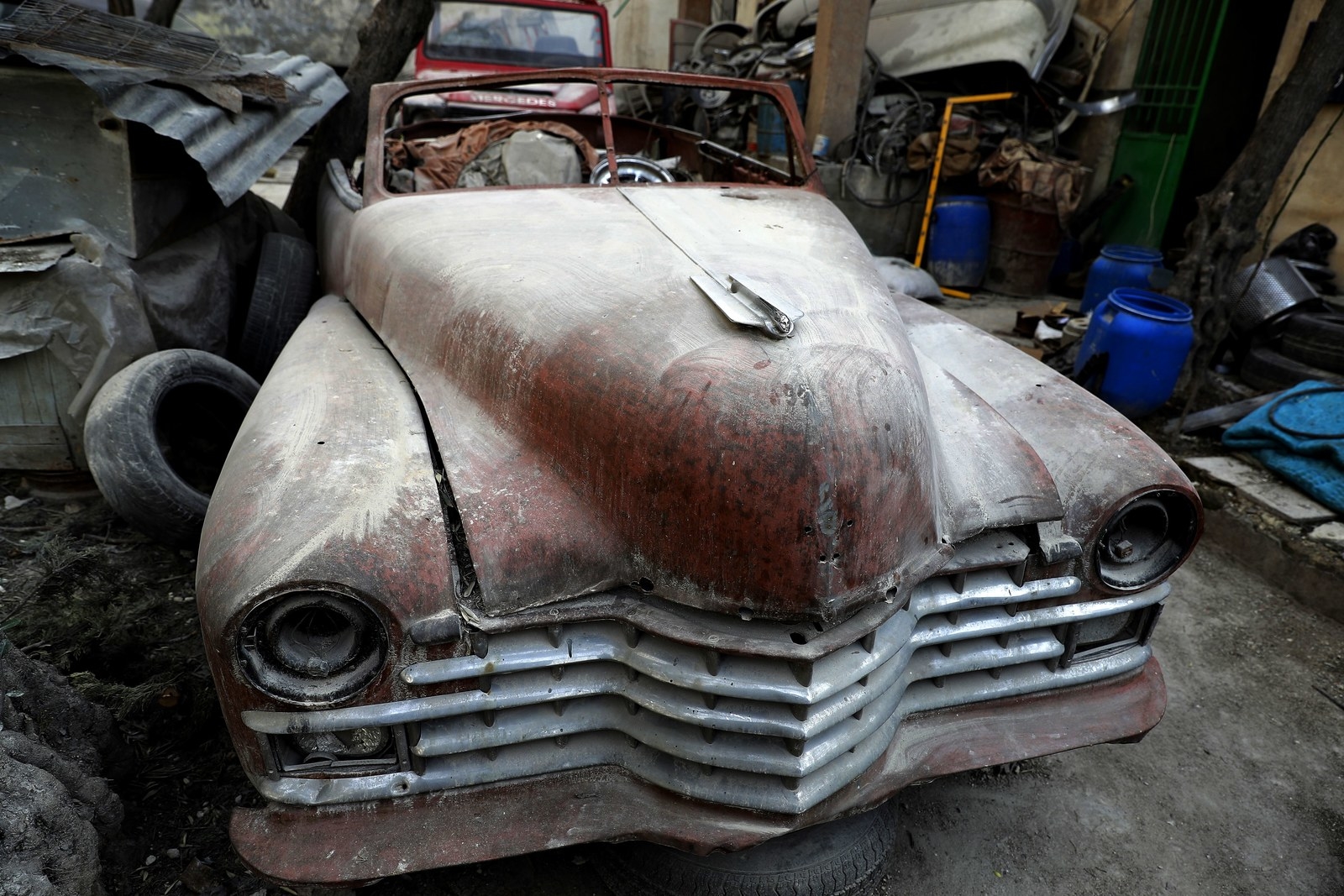 The war has taken its toll on Anis's collection, however. "They are all wounded," he said, as he showed AFP his cars.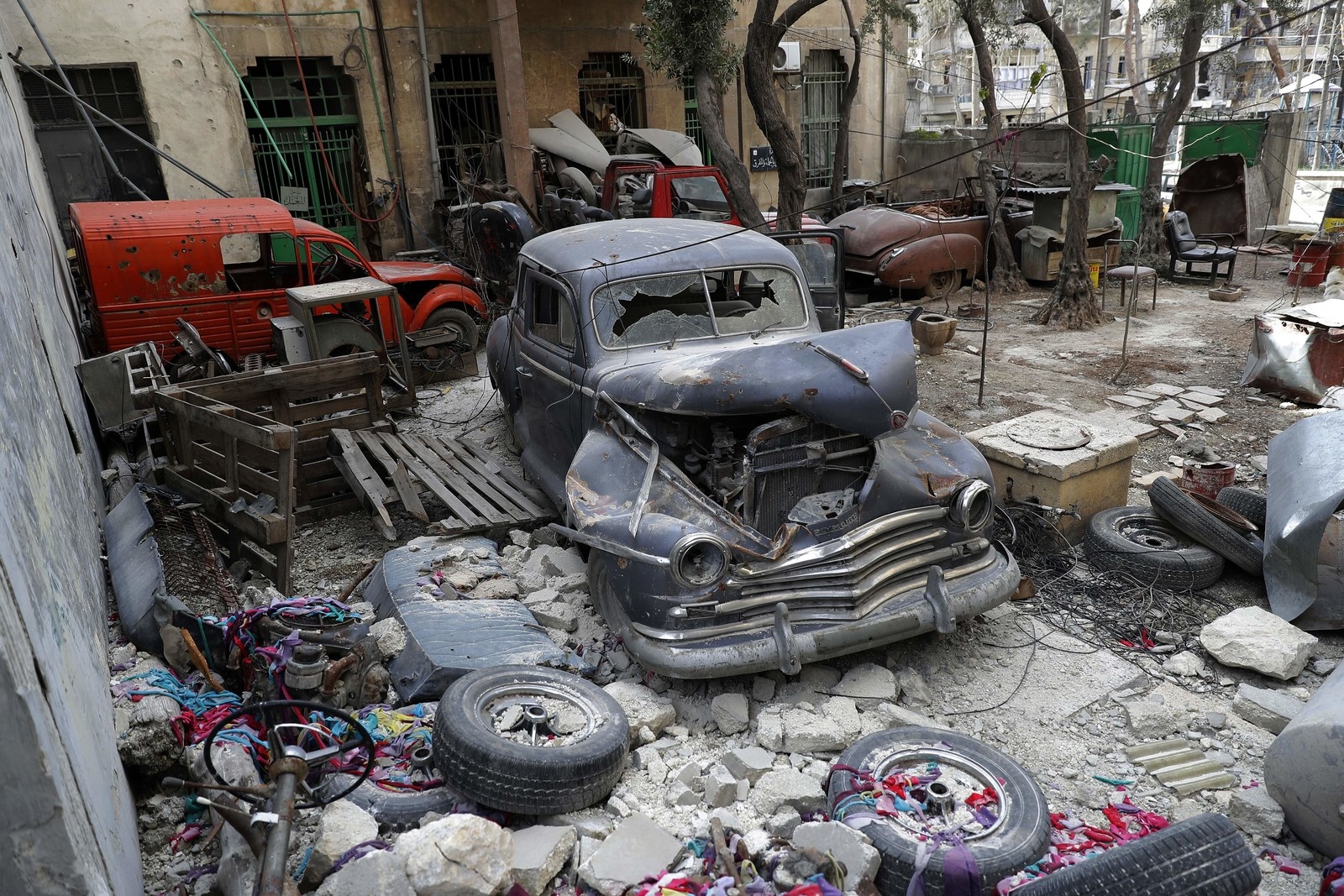 Anis even said he intended to expand his collection, and had turned down offers from foreign buyers.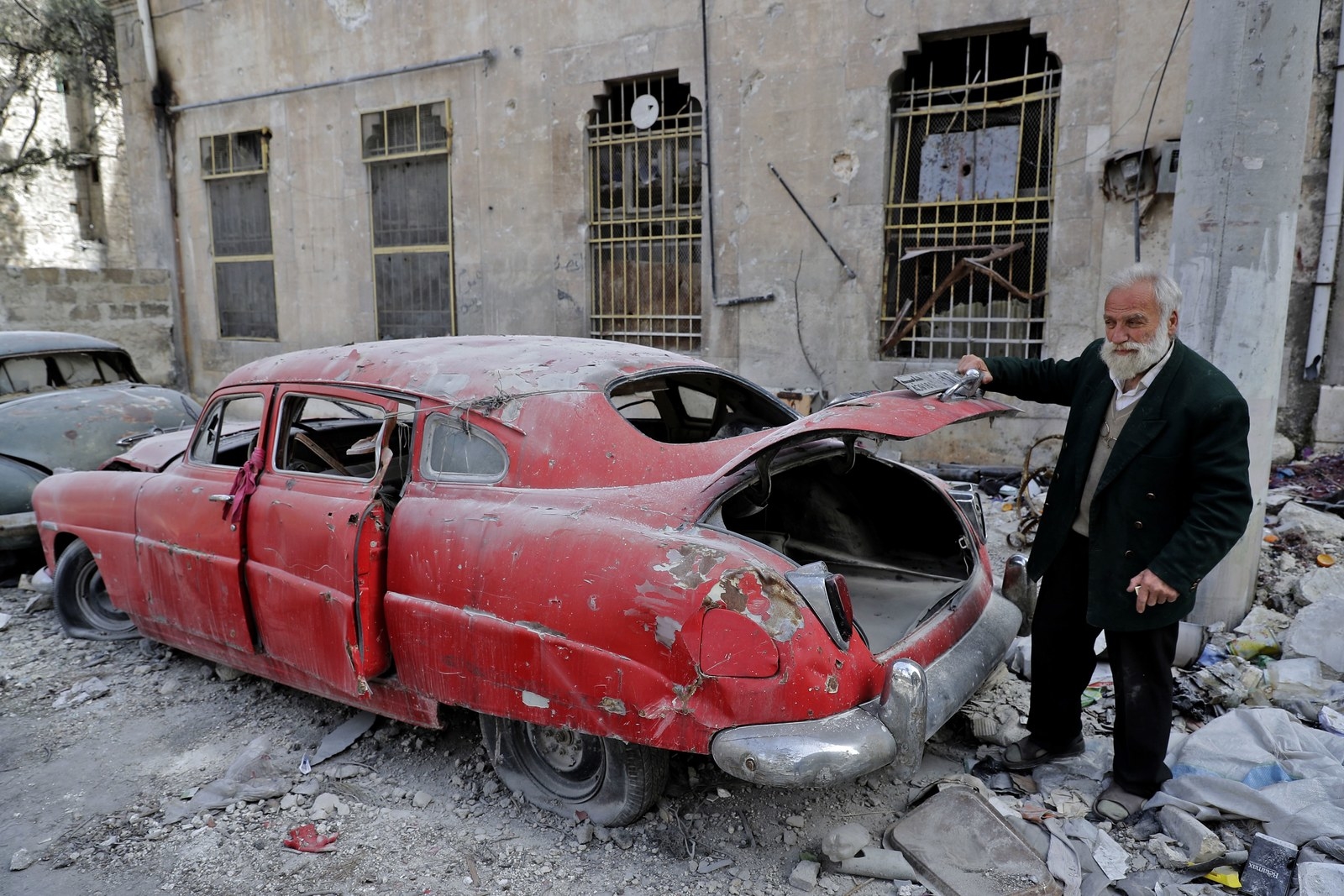 In the final two months of the siege of eastern Aleppo last year, the bombardment was so dangerous that Anis decided to leave his home — and his car collection.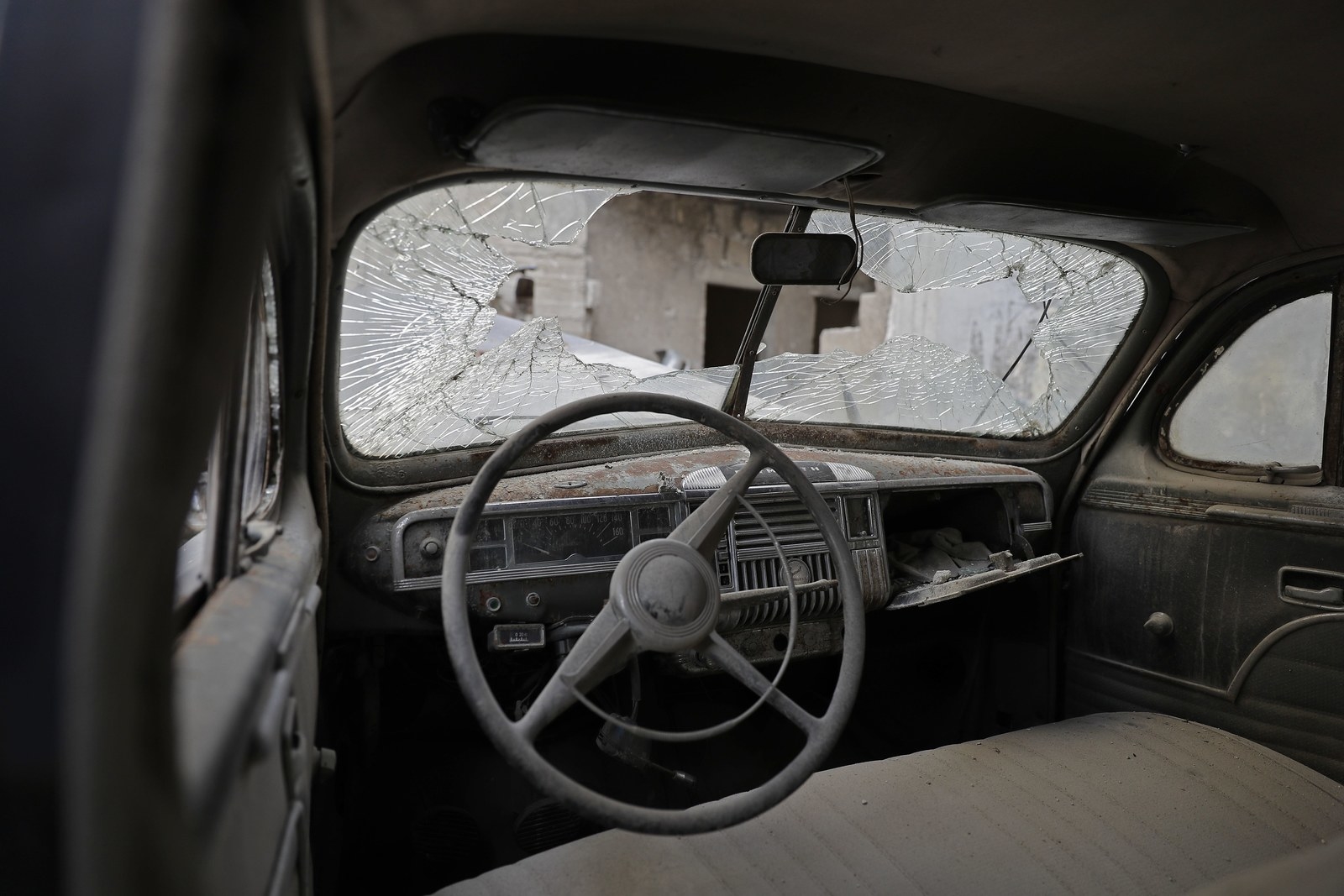 When he returned this year, he found his house in ruins. "When I got back and saw what was left of my home, I was in shock," he said. The photo was taken as he consoled himself by listening to Syrian singer Mohamed Dia al-Din on his record player.