Macedonia's president called an emergency meeting of political leaders on Friday after hundreds of protesters stormed the parliament chamber in Skopje, the capital, on Thursday evening.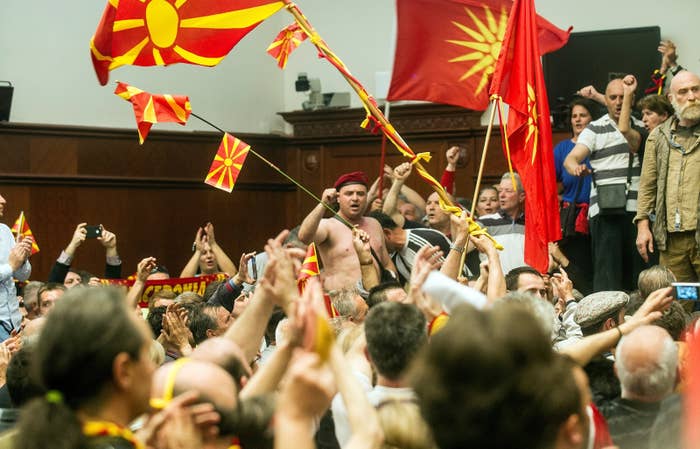 Flag-waving demonstrators — many of whom were masked, and mostly supporters of the conservative VMRO-DPMNE party — expressed anger at the election of ethnic Albanian Talat Xharefi as the parliament speaker, blaming the Social Democratic party for allying with Albanian minority parties.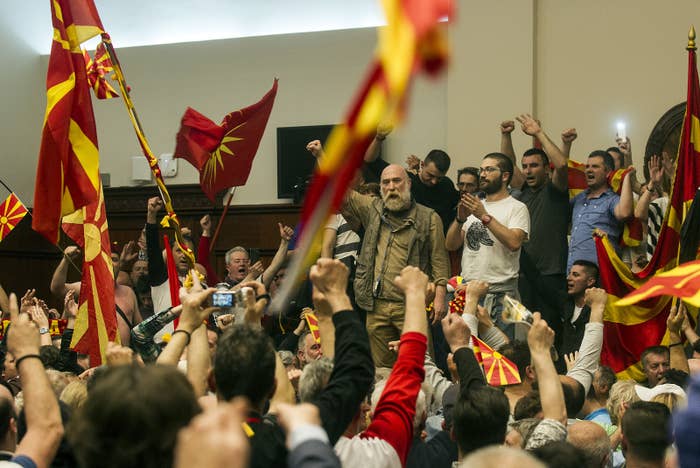 Thursday's incident follows months of political turmoil in the Balkan republic. Inconclusive elections late last year led to months of deadlock in efforts to form a new government, which has only increased tensions.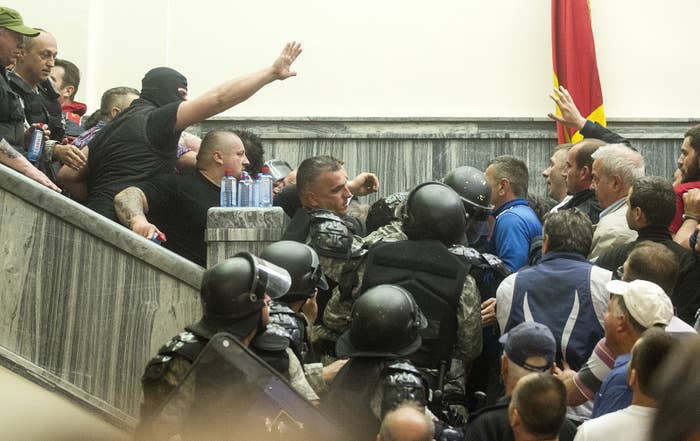 Macedonia's ethnic Albanian minority make up just under one third of the country's population. The Social Democrats' parliamentary alliance has caused daily street protests among nationalists, according to Reuters. President Gjorge Ivanov has refused to give the coalition a governing mandate, saying it threatens national sovereignty.
Protesters gathered outside parliament for the speaker vote on Thursday broke through a police cordon and stormed the building shortly after the Social Democrat-led group voted to install Xharefi.
Witnesses told Reuters that they saw demonstrators beating up a lawmaker, and broken glass and specks of blood in the hallways.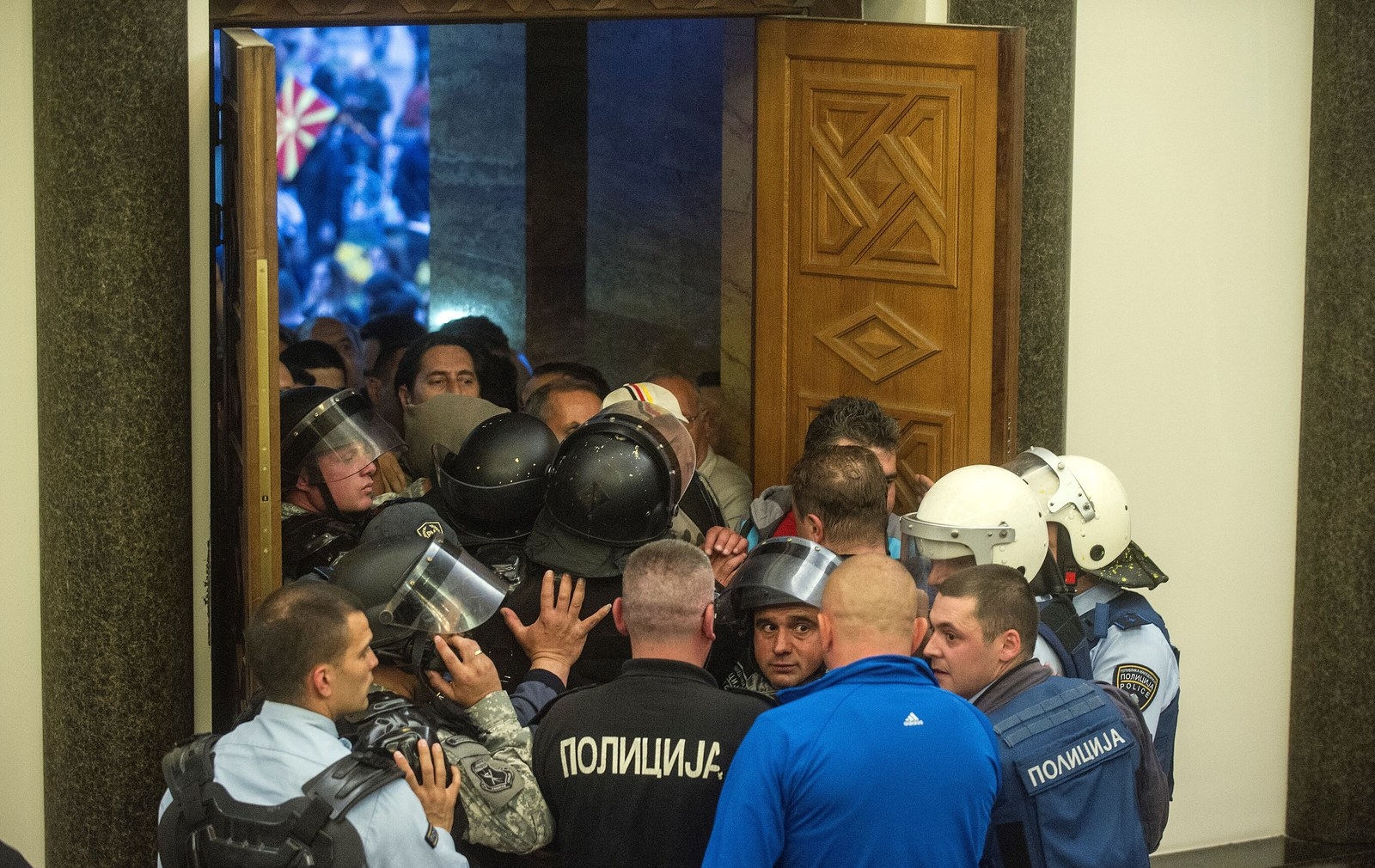 Among those injured was Social Democrat leader Zoran Zaev, who was pictured bleeding from his head. An ethnic Albanian MP and 22 police were among the 77 people hurt, according to AP.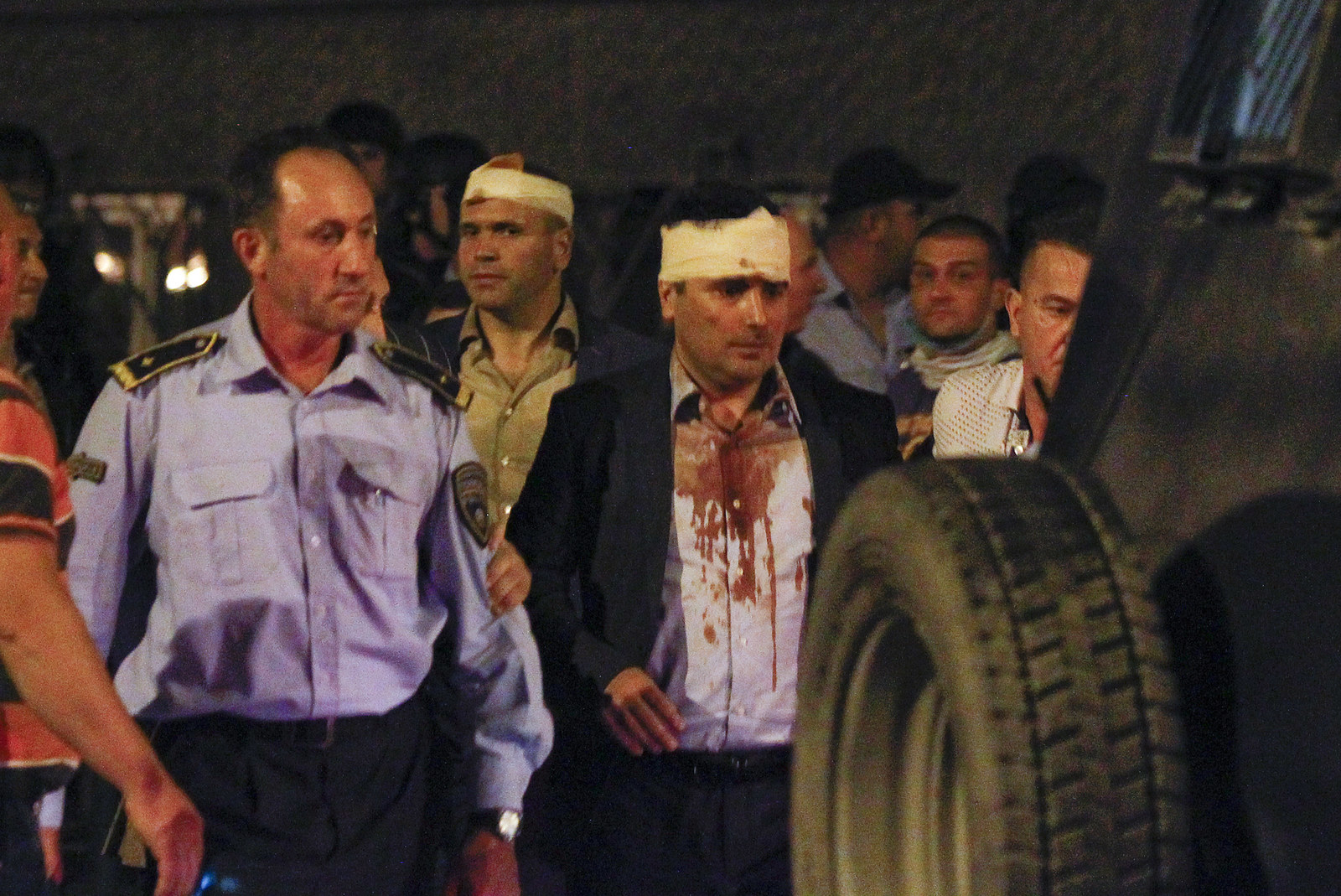 Lawmakers for VMRO-DPME — formerly the dominant party but brought down in a 2015 wiretapping scandal — criticized Zaev and challenged the legality of the vote, saying it had not been carried out electronically as required.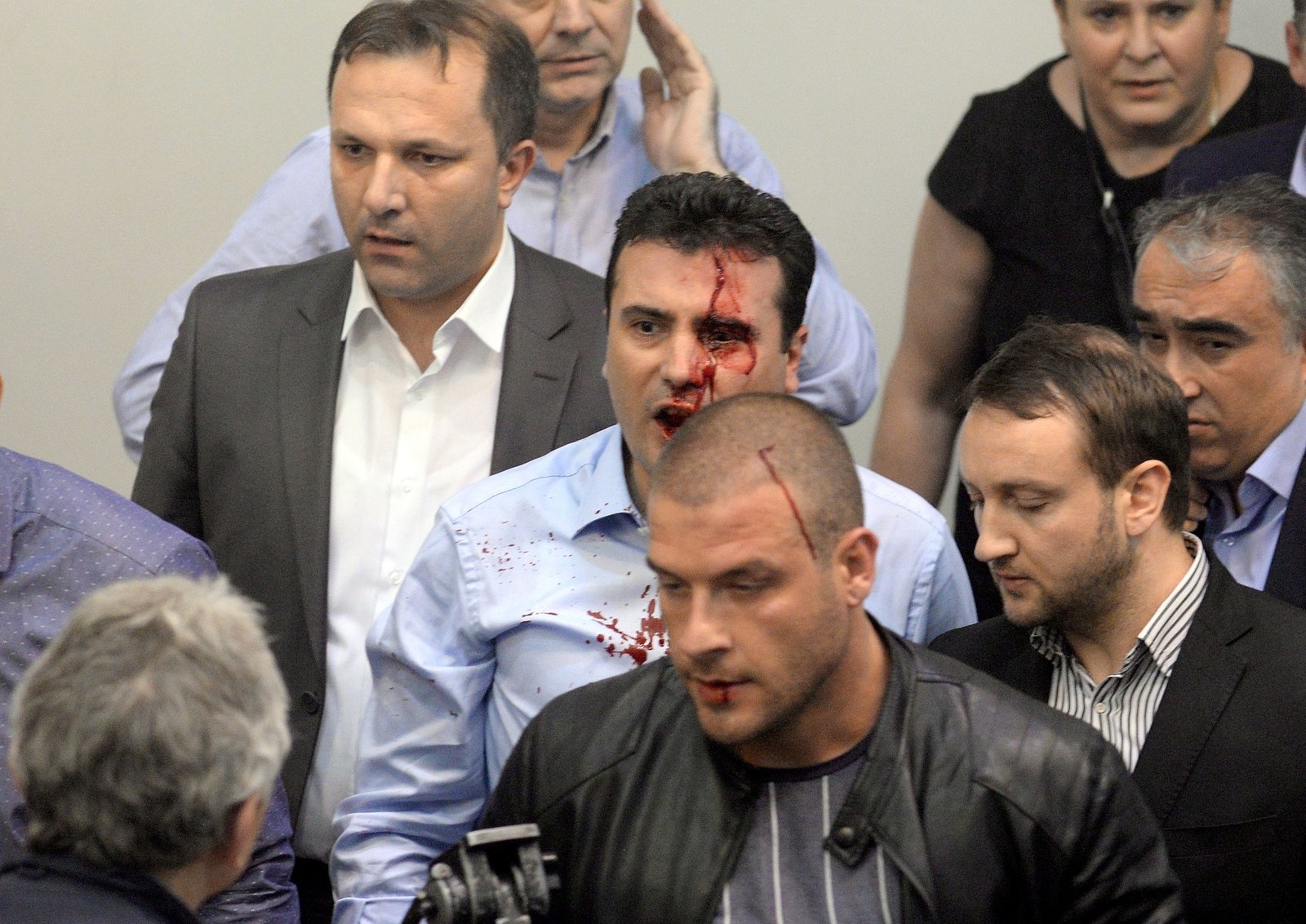 VMRO-DPME leader Nikola Gruevski deplored the violence, but blamed the Social Democrats, accusing them of breaking the country's constitution in electing a speaker despite the country's political deadlock: "Greed to seize power at any cost is the direct cause which led to this adverse situation, and they bear responsibility for it," he said.
The European Union's foreign policy chief Federica Mogherini slammed the violence in a statement , calling it "wholly unacceptable."