This Is What's Behind The Chaotic Scenes Of Protesters Storming Macedonia's Parliament
Demonstrators entered the building and assaulted a party leader on Thursday after objecting to the election of an ethnic Albanian parliamentary speaker.
Macedonia's president called an emergency meeting of political leaders on Friday after hundreds of protesters stormed the parliament chamber in Skopje, the capital, on Thursday evening.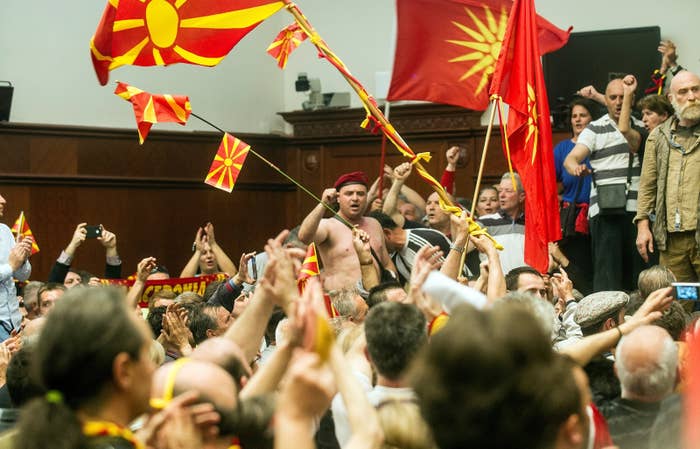 Flag-waving demonstrators — many of whom were masked, and mostly supporters of the conservative VMRO-DPMNE party — expressed anger at the election of ethnic Albanian Talat Xharefi as the parliament speaker, blaming the Social Democratic party for allying with Albanian minority parties.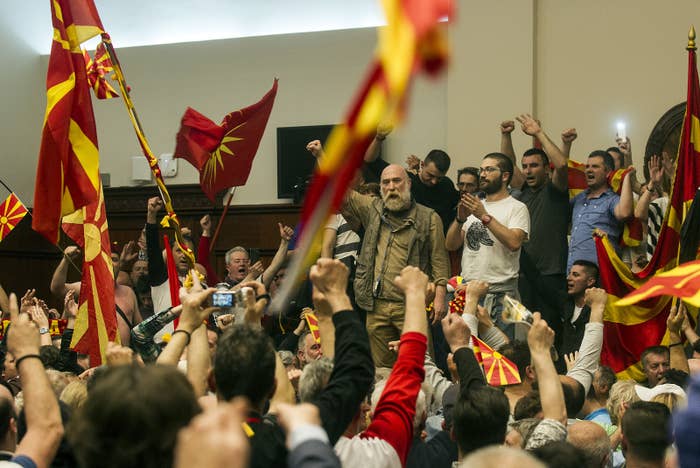 Thursday's incident follows months of political turmoil in the Balkan republic. Inconclusive elections late last year led to months of deadlock in efforts to form a new government, which has only increased tensions.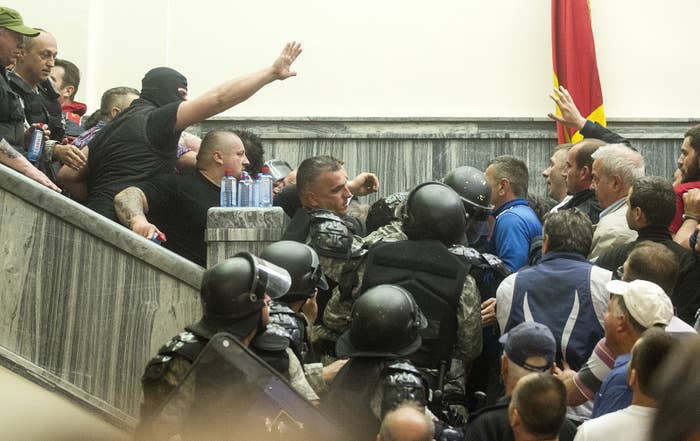 Macedonia's ethnic Albanian minority make up just under one third of the country's population. The Social Democrats' parliamentary alliance has caused daily street protests among nationalists, according to Reuters. President Gjorge Ivanov has refused to give the coalition a governing mandate, saying it threatens national sovereignty.
Protesters gathered outside parliament for the speaker vote on Thursday broke through a police cordon and stormed the building shortly after the Social Democrat-led group voted to install Xharefi.