Images of violent clashes between riot police and protesters in Nairobi, Kenya, were shared widely on Tuesday, with one image — taken by AP photographer Ben Curtis — of an officer apparently about to stamp on the head of a man with his head lying against the curb drawing particular attention.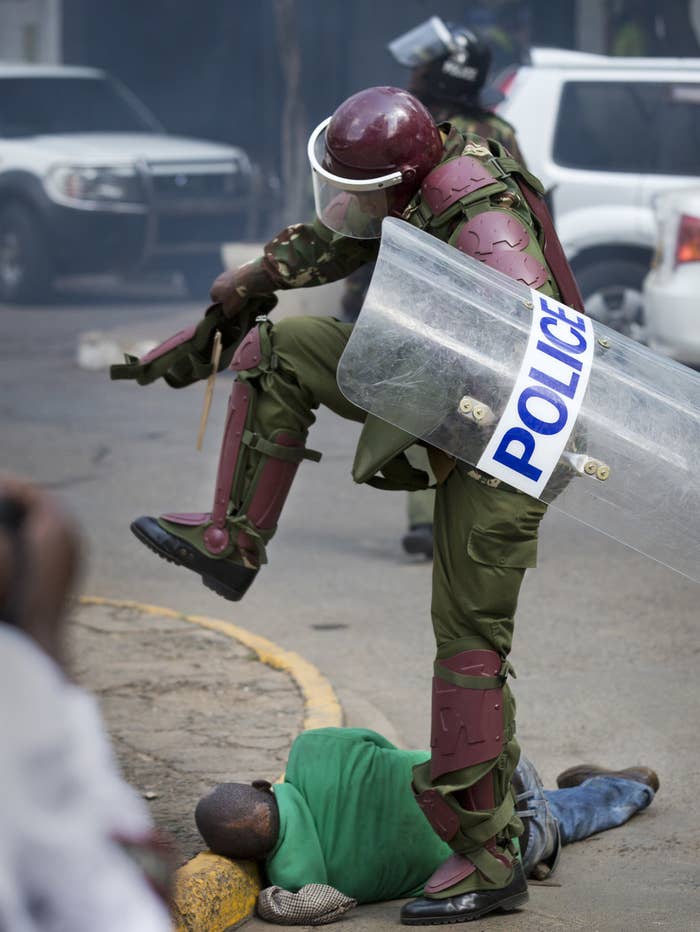 The photos were taken at an electoral reform demonstration on Monday, where one protester was pictured fleeing with blood pouring out of a gash on his forehead and running down his face as police fired tear gas and wielded truncheons.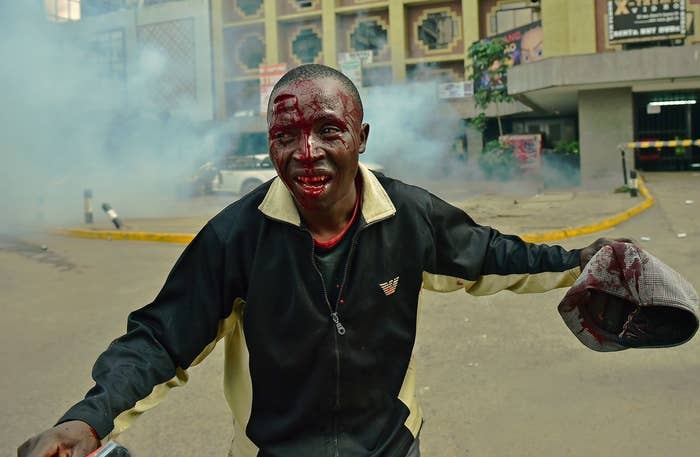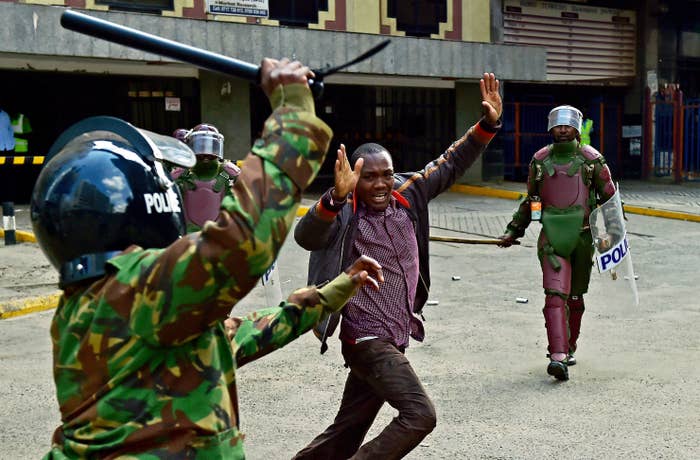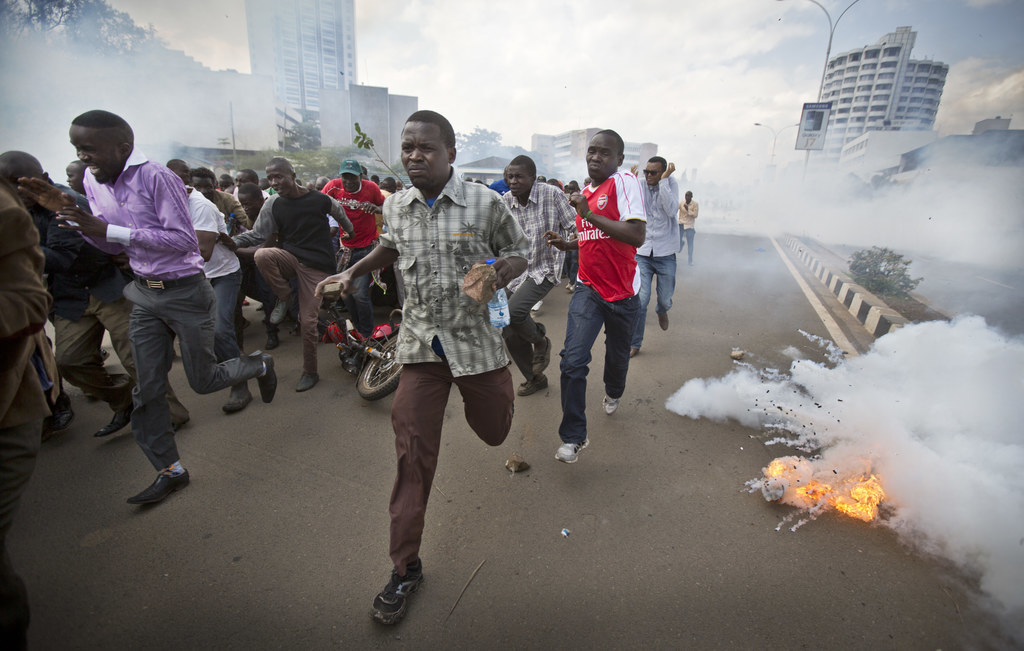 It is the images and video footage of three police officers reportedly taking turns beating and kicking an unconscious protester that have caused the biggest controversy. Kenyan news network NTV tweeted this clip of the incident:
The man was one of a number of supporters of opposition leader and former Prime Minister Raila Odinga, who had gathered at a rally to call for electoral reform, AP reported.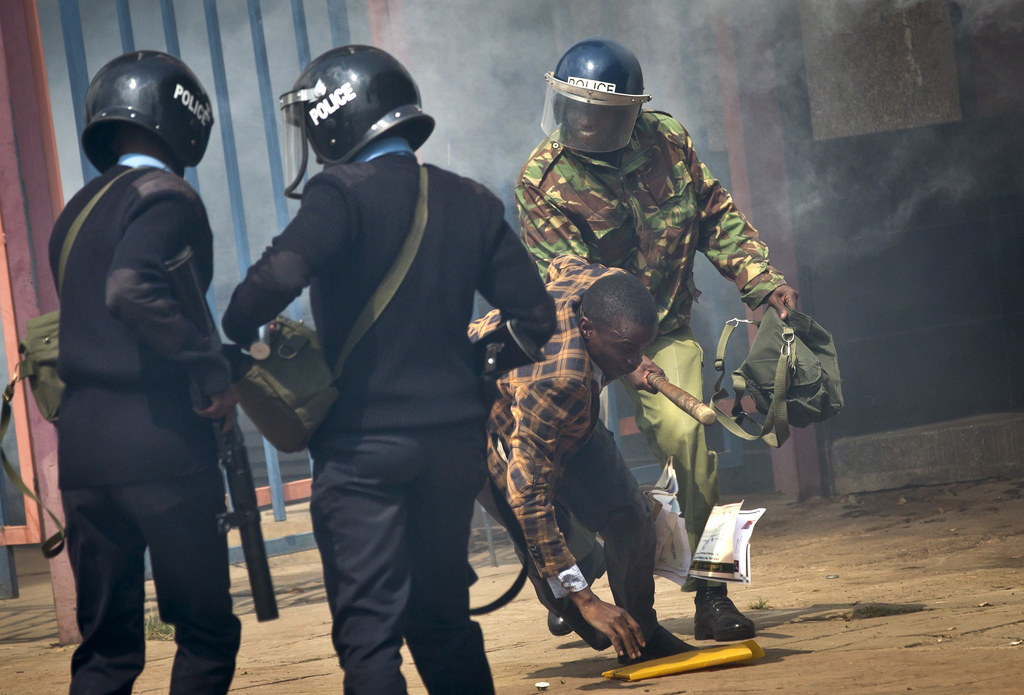 Odinga later condemned the use of "undue force" by police.
Speaking Tuesday, Inspector-General of Police Joseph Boinnet said an internal investigation would be launched into the officers filmed beating the man, but said other protesters had thrown stones at officers.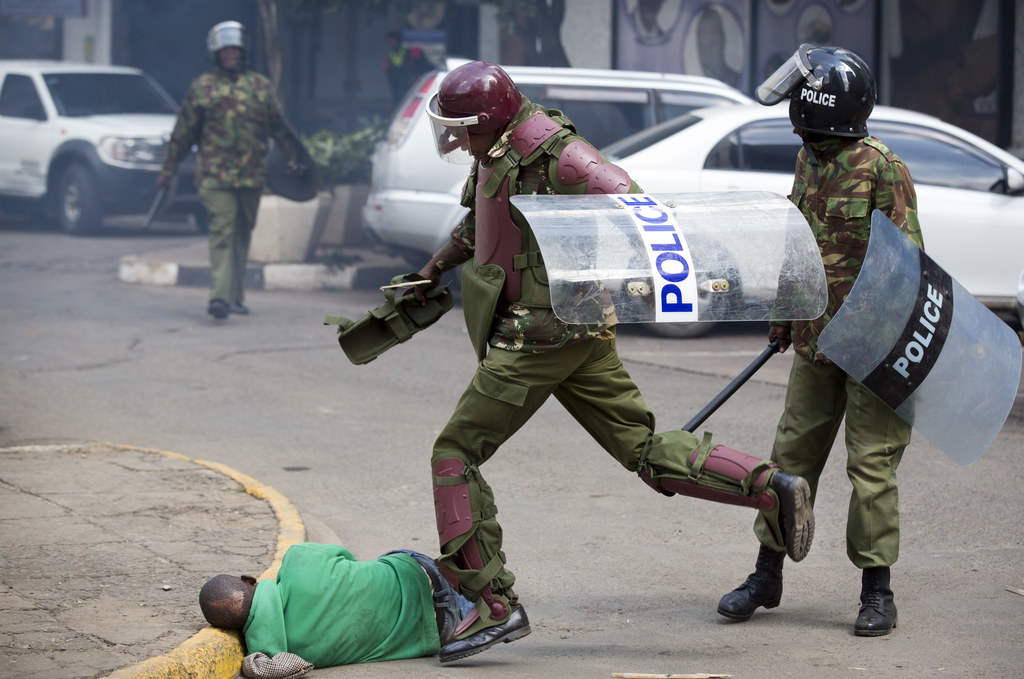 Boinnett said, according to AFP:
"I condemn the lawlessness visited on the public by rioters yesterday and an internal inquiry is under way to determine whether any police officer broke any law while quelling the riots."
Isaac Okero, the President of the Law Society of Kenya, said of the incident, "The officers who have violated the rights of citizens by their brutality must face both disciplinary process and criminal prosecution."
He condemned the "bludgeoning of an apparently unconscious and unresponsive, unarmed man."