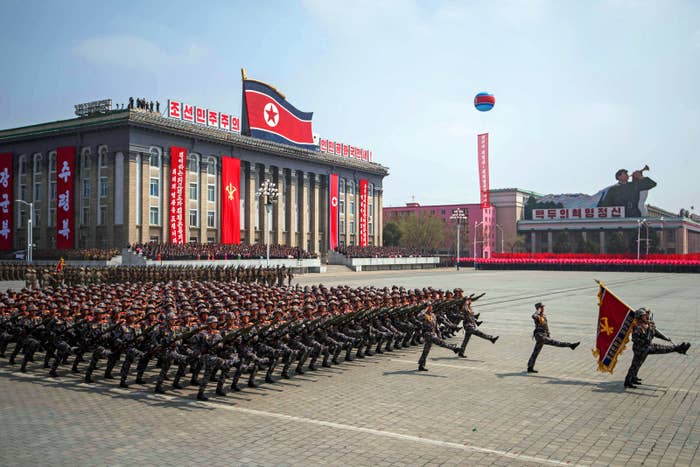 Two travel companies operating tours to North Korea confirmed to BuzzFeed News Friday that they had been told the US will ban its citizens from traveling to the country.

Koryo Tours and Young Pioneer Tours both said that the ban will come into force within 30 days of July 27.

The State Department later confirmed the ban.
"The safety and security of U.S. citizens overseas is one of our highest priorities," wrote State Department spokesperson Heather Nauert in a statement emailed to BuzzFeed News. "Due to mounting concerns over the serious risk of arrest and long-term detention under North Korea's system of law enforcement, the Secretary has authorized a Geographical Travel Restriction on all U.S. citizen nationals' use of a passport to travel in, through, or to North Korea."
Once in effect, U.S. passports will be invalid for travel to, through and in North Korea, and individuals will be required to obtain a passport with a special validation in order to travel to or within North Korea.
Nauert said the State Department intends to publish a notice in the Federal Register next week, and the restriction will be implemented 30 days after publication of the notice.
Individuals seeking to travel to North Korea for certain limited humanitarian or other purposes will be able to apply through the Department of State for a special validation passport.
Simon Cockerell, the general manager for Beijing-based Koryo Tours, told BuzzFeed News via email that the company had been told information about the ban "was given to us by Swedish authorities."
Pyongyang's Swedish Embassy provides proxy consular services for the United States, which does not have diplomatic relations with North Korea. BuzzFeed News has contacted the Swedish Embassy for comment.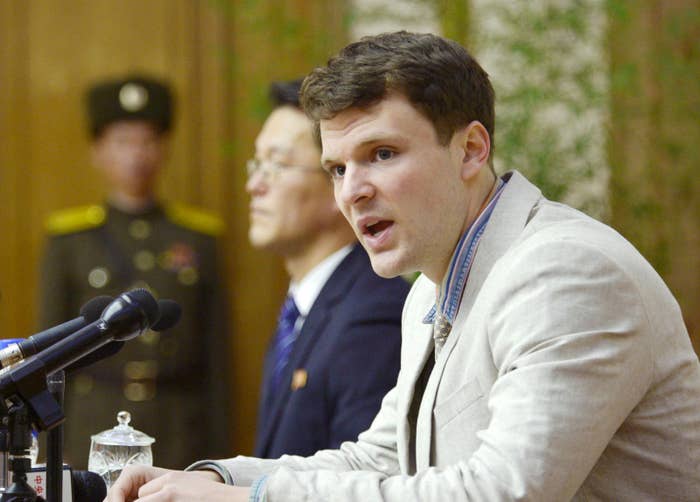 Young Pioneer Travel also provided a statement to BuzzFeed News, which read, in part: "After the 30-day grace period any US national that travels to North Korea will have their passport invalidated by their government."
Young Pioneer Tours is the company that organized the group tour that took University of Virginia student Otto Warmbier to North Korea.
Warmbier died in hospital in Ohio last month after he was released from a North Korean prison and returned to the United States in a coma. He had been in jail for 17 months having been sentenced to 15 years' imprisonment and hard labor for allegedly stealing a poster from a Pyongyang hotel during a tour in January 2016.
Shortly after Warmbier's death, Young Pioneer Travel announced that it was no longer allowing US citizens on its tours, saying the risk "has become too high."
In May, Democrat Adam Schiff and Republican Joe Wilson introduced the North Korea Travel Control Act to ban the travel of US citizens to North Korea. They say the proposed bill came after at least 17 Americans were detained in North Korea in the last 10 years, Reuters reported.
"With increased tensions in North Korea, the danger that Americans will be detained for political reasons is greater than ever," the congressmen said in a statement.
That bill took on a greater urgency, following the release and subsequent death of Warmbier. The US State Department issued warnings in February and May this year advising citizens not to travel to North Korea. The May warning noted that 16 Americans had been detained in the country in the last 10 years.