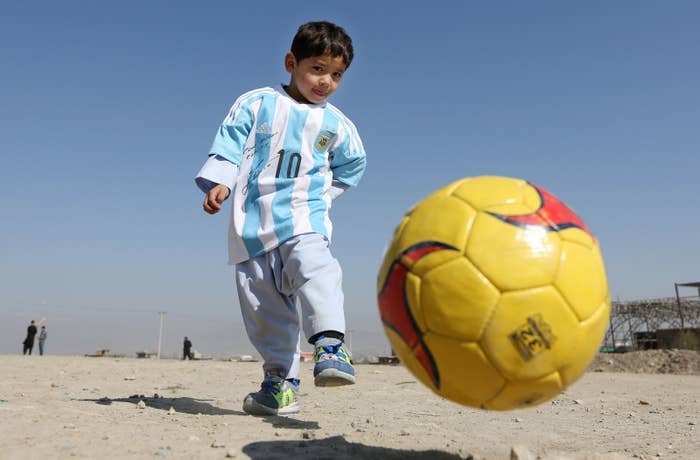 The family of a 5-year-old Afghan boy – who achieved worldwide fame when a photo of him wearing a Lionel Messi shirt fashioned from a plastic bag was shared widely online – has been forced to flee to Pakistan after receiving constant telephone threats, the boy's father said Tuesday.
Pictures of the boy were shared heavily in January, initially by Turkish and Kurdish blogs. The photos sparked a weeks-long search to find out his identity, and he was later identified as Murtaza Ahmadi by BuzzFeed News in February, and discovered to be based in eastern Afghanistan.
Murtaza was later given a signed Messi shirt courtesy of the FC Barcelona star's charitable foundation, and the Afghan Football Association put a plan in motion for him to meet with his hero.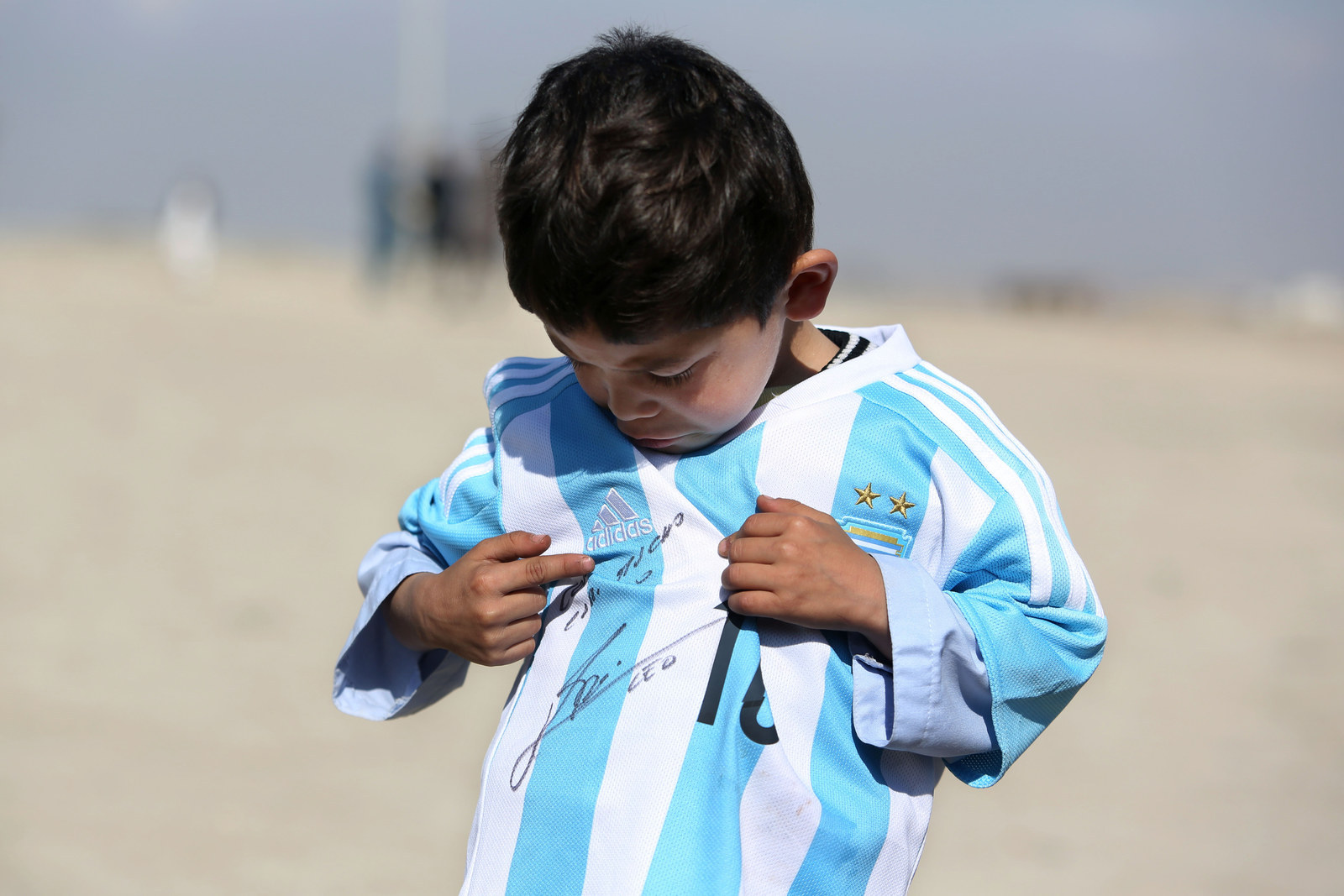 However, Murtaza's father Mohammad Arif Ahmadi told the Associated Press on Tuesday that the family had moved to Quetta in neighbouring Pakistan after "life became a misery for us" due to constant threatening phone calls and letters.
He added that the family did not want to leave Afghanistan, but said the calls had become more and more serious, and he feared his son would be kidnapped.
Ahmadi added he did not know who was behind the threats but he initially suspected it was criminal gangs who falsely believed the family had got rich off the boy's popularity.
However, he soon realised it was the Taliban after he received a call from a local driver, who said he was bringing him a letter.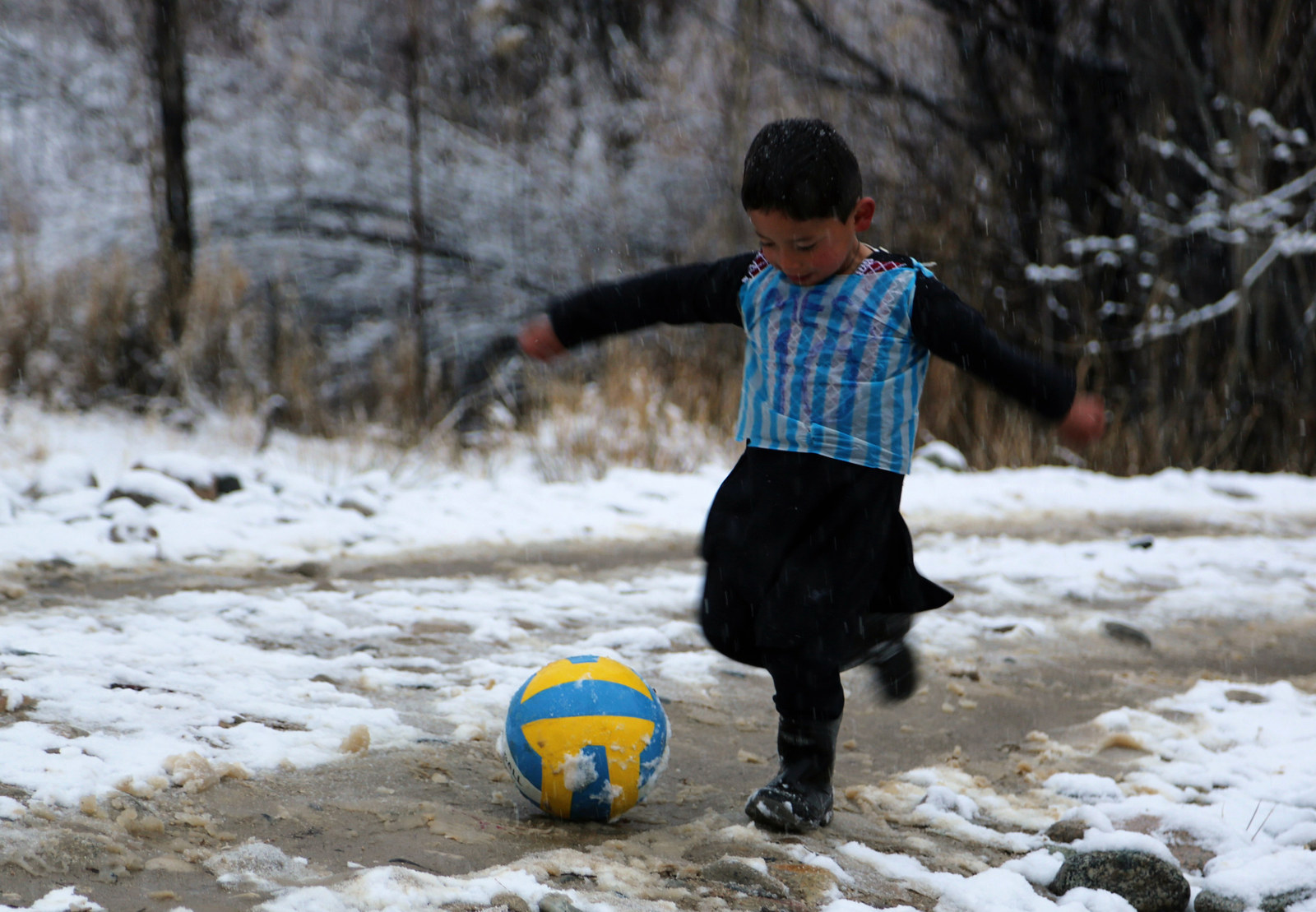 "It was a letter sent by the Taliban... In the letter, the Taliban asked why my son was not learning the Qu'ran in an Islamic school and why I was instead allowing him and encouraging him to play soccer," Ahmadi said.

"I sold all my belongings and brought my family out of Afghanistan to save my son's life as well as the lives of the rest of the family," he said.

BuzzFeed News contacted Swedish football fan Robin Hirori, who helped identify the boy as Murtaza in February, about the family's move, and he said he had not heard anything about the threats.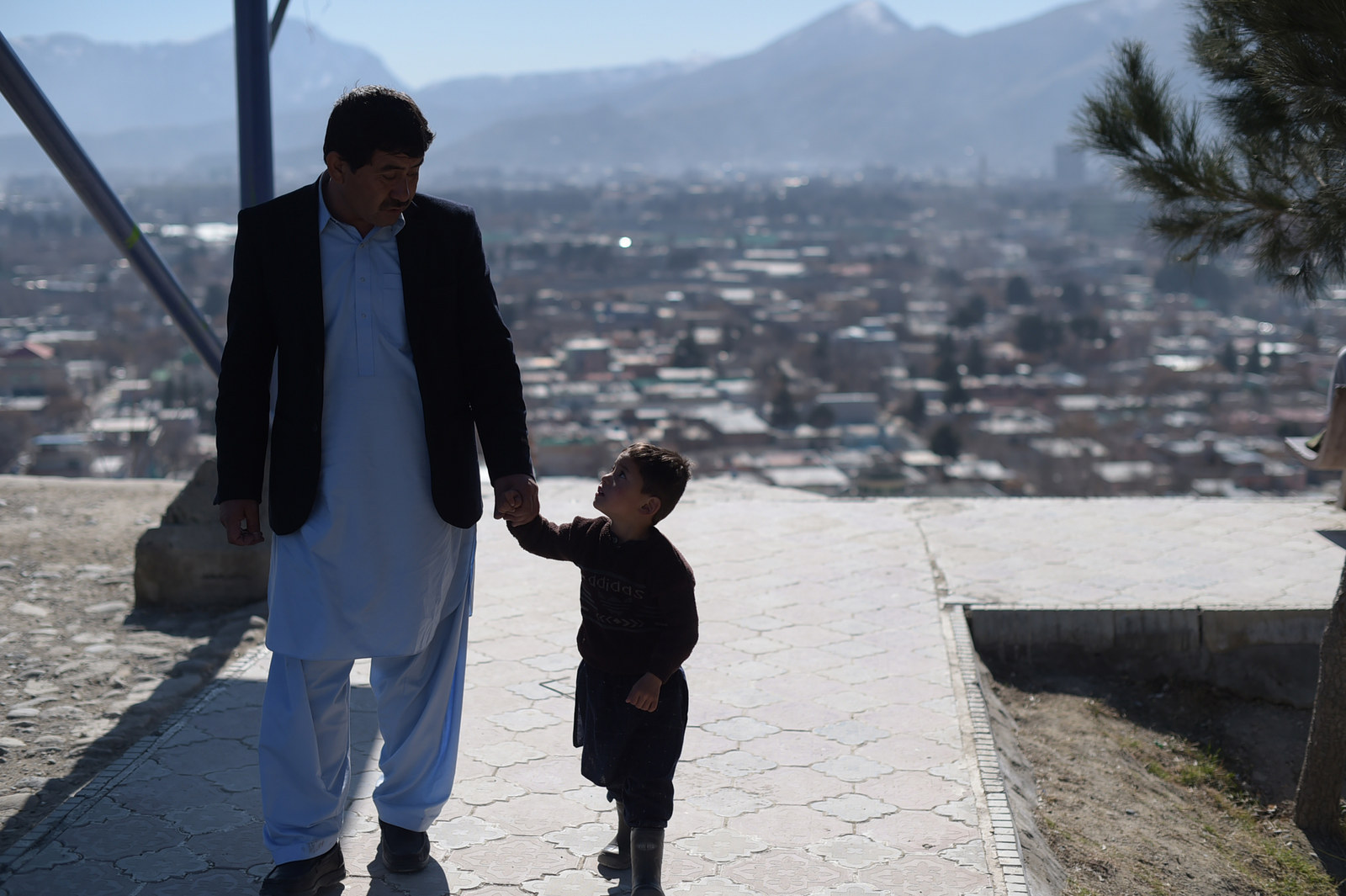 The plans for Murtaza to meet his UNICEF goodwill ambassador idol also appear to have been scuppered. The Afghan Football Federation had pledged to arrange a meeting between the pair; with Messi either coming to Afghanistan, Murtaza heading to Spain, or the pair meeting in a third country.

However, his father told the AP none of the plans had worked out: "Still, Murtaza hopes that one day he would be able to meet his hero, Messi."
BuzzFeed News has reached out to both the Afghan Football Federation and Messi's charitable foundation to find out whether plans for the meeting were still in place, and is awaiting a response.