Teenage Boy Rescued From Nepal Rubble After Five Days
"It's a huge miracle," one rescue worker said as celebrations erupted in Kathmandu. Pema Lama reportedly said two more people were trapped in the wreckage with him.
A teenage boy was pulled from beneath the rubble of a collapsed hotel in Kathmandu after surviving for five days following Saturday's earthquake in Nepal, multiple outlets reported.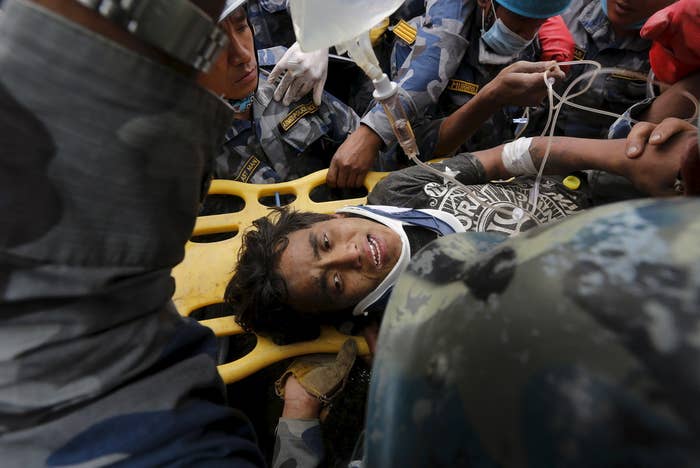 The boy was identified as Pema Lama, and is believed to be in his mid- to late teens. He was carried from the wreckage of the building by members of Nepal's Armed Police Forces, Reuters said.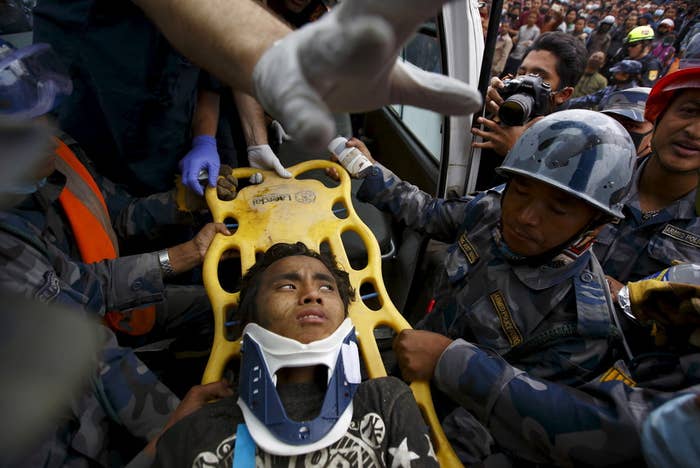 Huge celebrations erupted among rescue workers and hundreds of locals when Lama was freed, Reuters said. A member of the rescue team told NBC News, "It's a miracle, a huge miracle! He came out and he's okay!"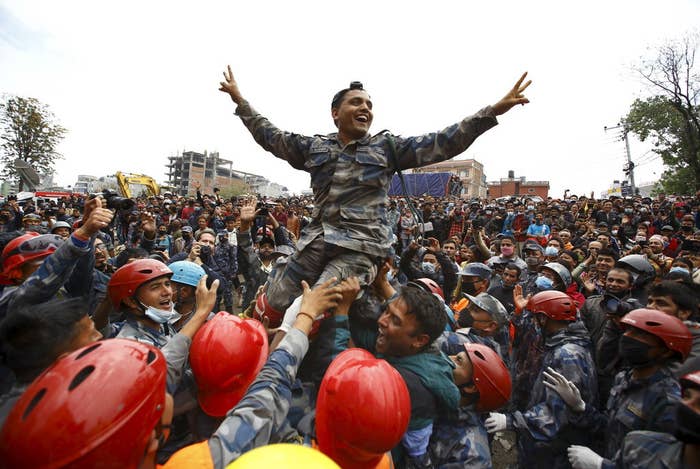 The operation to rescue Lama took around six hours, police spokesperson Narayan Thapa told The Guardian.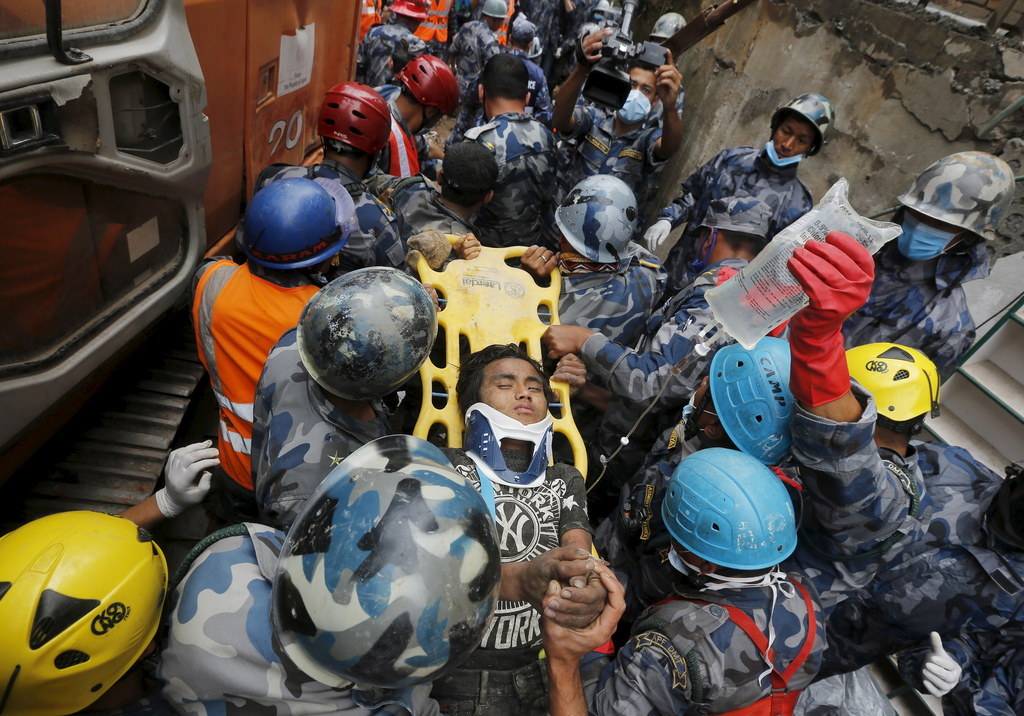 BBC journalist Nicholas Garrett told BBC Radio 4's Today program that Lama had a sheet of metal stuck on his back, and rescuers used a car jack to lift the metal and free him.
Matthew Weaver/AudioBoom
"Our team were clearing the way and recovering dead bodies," Thapa added, "and they heard some voices from inside and launched search and rescue."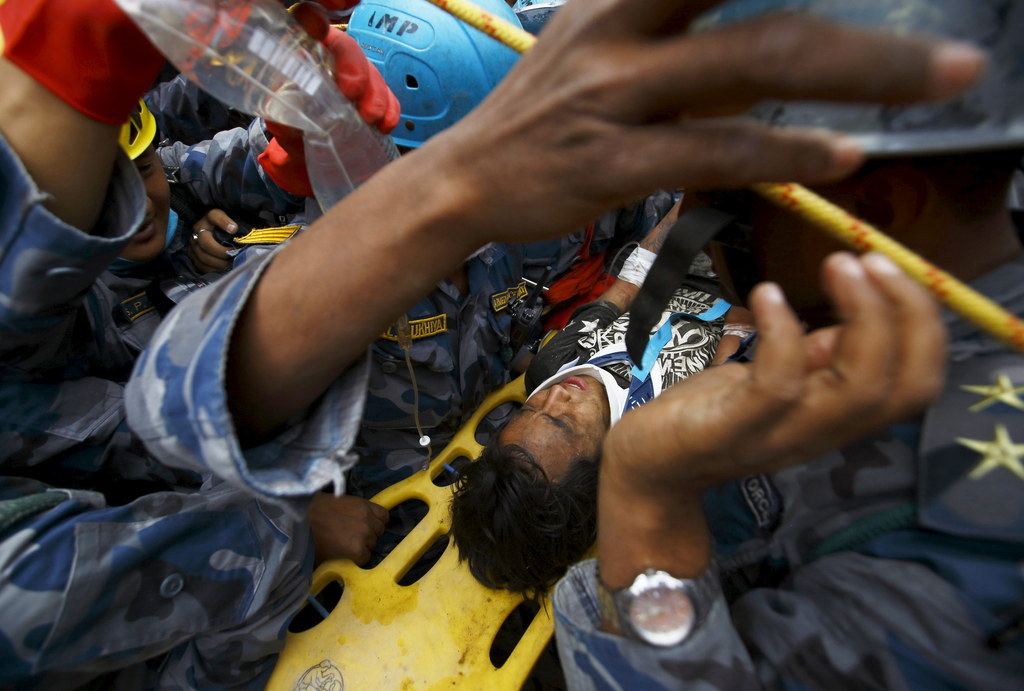 The Armed Police Force, an American rescue team, and the Nepalese military have launched another search of the area after Lama told them two other people were trapped with him, according to The Guardian.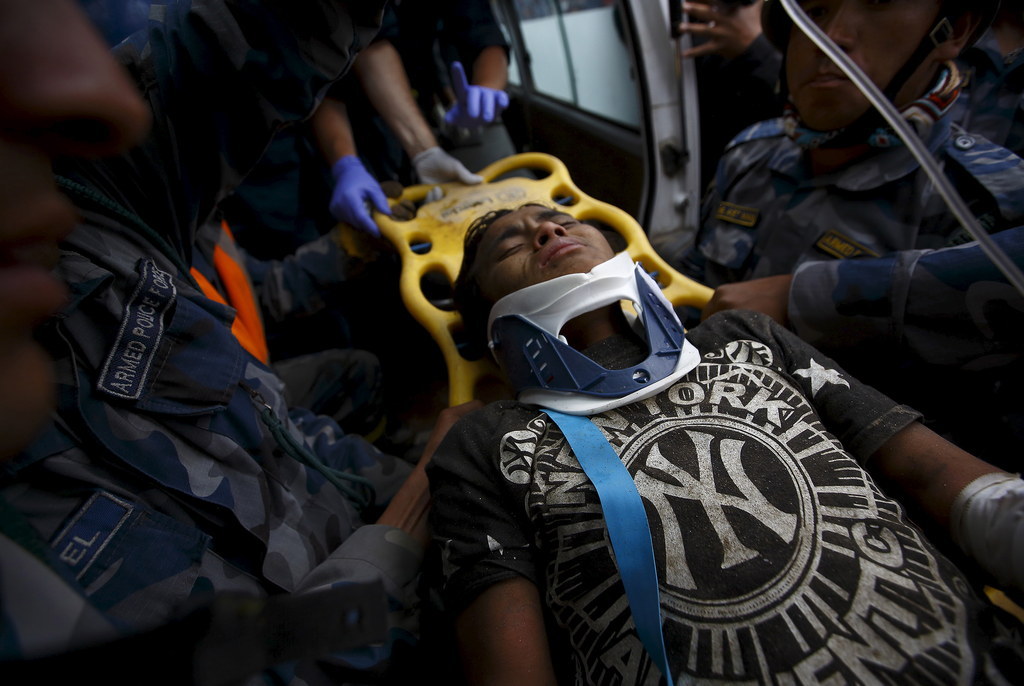 Yesterday, a man was rescued from the rubble after 82 hours. He said he drank his own urine to survive.