Chaos At South African #FeesMustFall Protest As President Announces Hikes Freeze
A student protest movement demanding universities lower their fees has rocked the country over the last few days.
South African President Jacob Zuma ruled against proposed fee increases at universities in 2016 Friday, after police fired tear gas at protesters demanding lower tuition costs in Pretoria.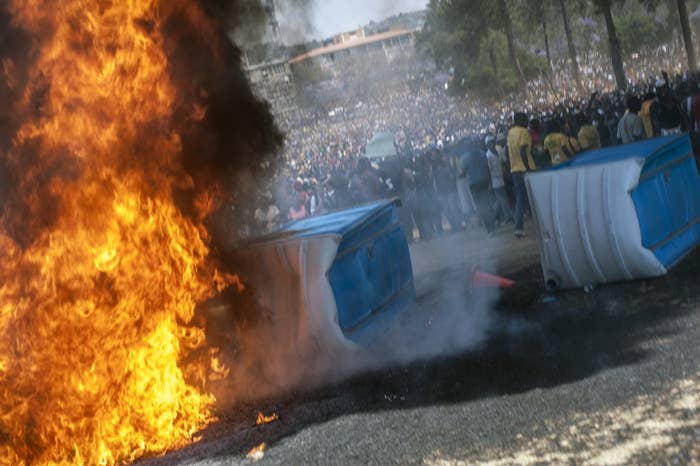 Student protests have swept the country over the last few days, with demonstrators arguing that proposed fee hikes of nearly 11% would mean only richer students have access to higher education.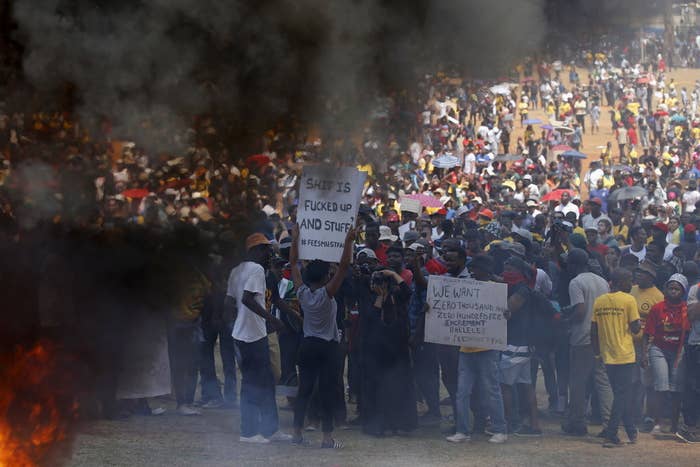 The demonstrations came to a head during a mass rally outside Pretoria's Union Buildings Friday, with protesters burning portable toilets and chanting.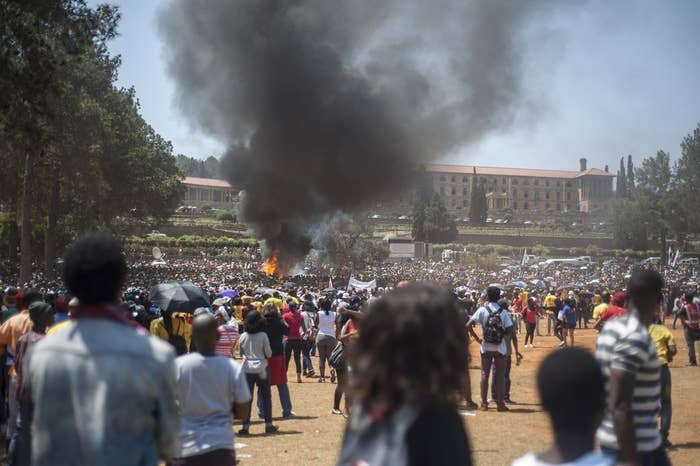 Scuffles broke out between protesters and police, with some demonstrators shouting and throwing rocks at police and journalists, South Africa's Eyewitness News reported.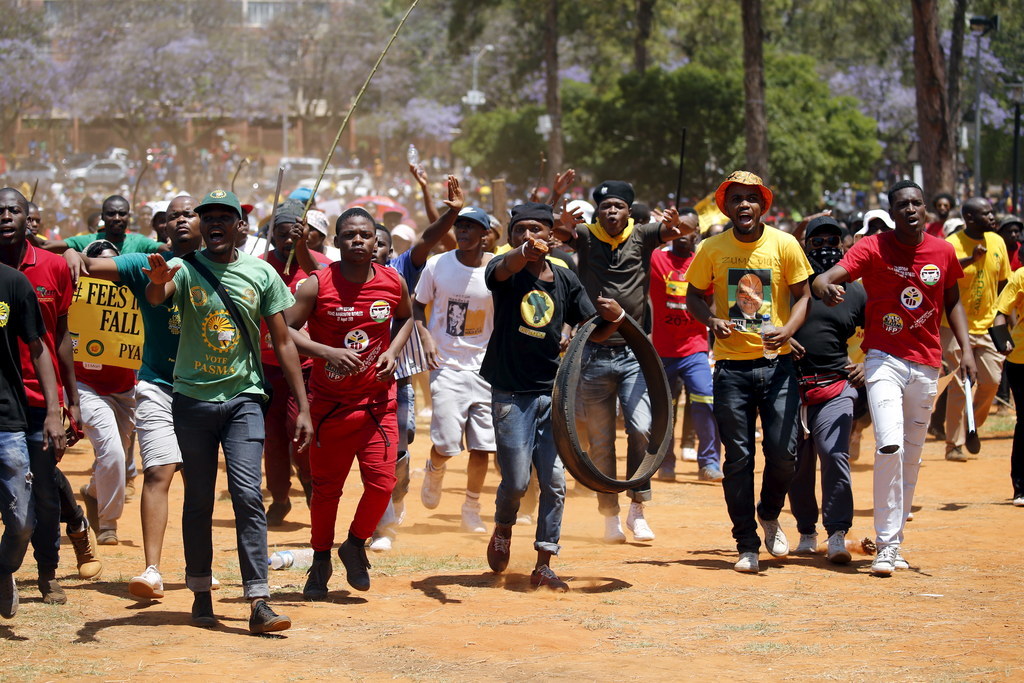 Police responded by deploying stun grenades and water cannons to hold protesters back.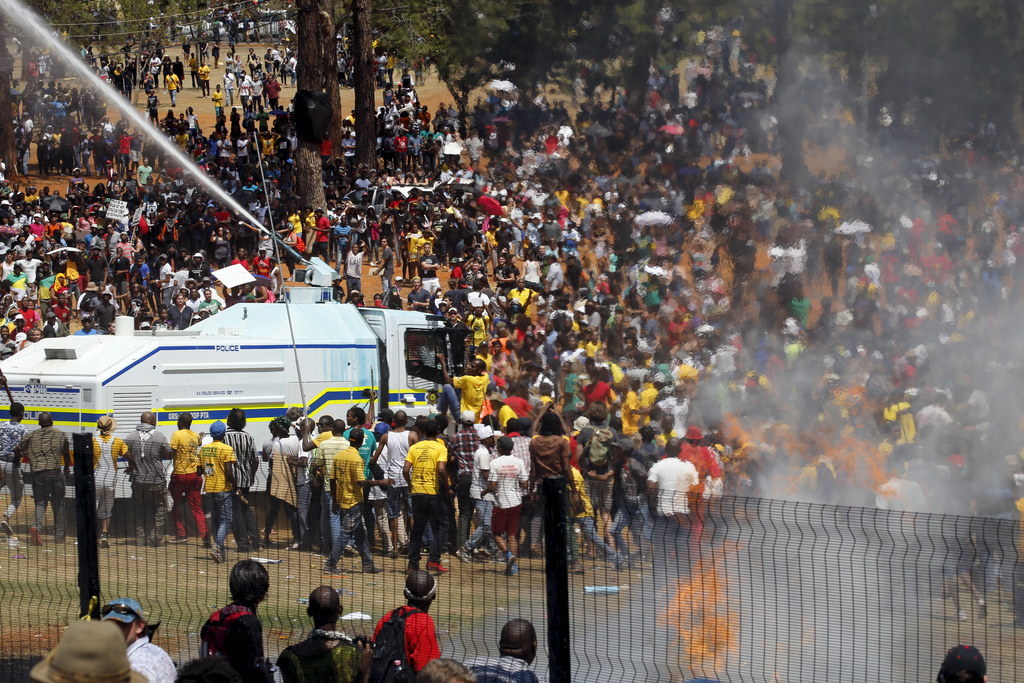 Journalists in Pretoria also reported that a number of students were wounded by rubber bullets.
Reporters also said they had been hit by tear gas.
While the confrontation was unfolding in Pretoria, President Jacob Zuma met with #FeesMustFall protest leaders. A short while later on Friday afternoon, he announced a "zero increase" in university fees.