At Least 32 Dead After Blast Near Turkey's Border With Syria
Another 100 people have been hospitalized following the explosion in the city of Suruc, the Turkish Interior Ministry said.
"Our security forces took all necessary measures to ensure the safety of our citizens," Turkey's Interior Ministry said in a statement.
"We condemn those who carried out this treacherous attack targeting peace and tranquility in our country," the ministry said.
The governor of Sanliurfa Province, Izzettin Kucuk, said it was likely a suicide attack, the BBC reported.
Unnamed senior government officials told both the AP and Reuters Monday that early indications suggested ISIS were behind the attack.
On Tuesday, Prime Minister Ahmet Davotoglu said that the suspected attacker — who he did not identify — was likely to have ISIS links, adding: "One suspect has been identified. All the [suspect's] links internationally and domestically are being investigated. We expect this investigation to be concluded as soon as possible," Al Jazeera reported.
The attack took place in Amara Central Park in Suruc, a short way across the border from the conflict-hit Syrian city of Kobane, which has been the scene of intense battles between ISIS militants and Kurdish forces.
Suruc is now home to a number of Syrian refugees who fled Kobane during the fighting, the BBC said.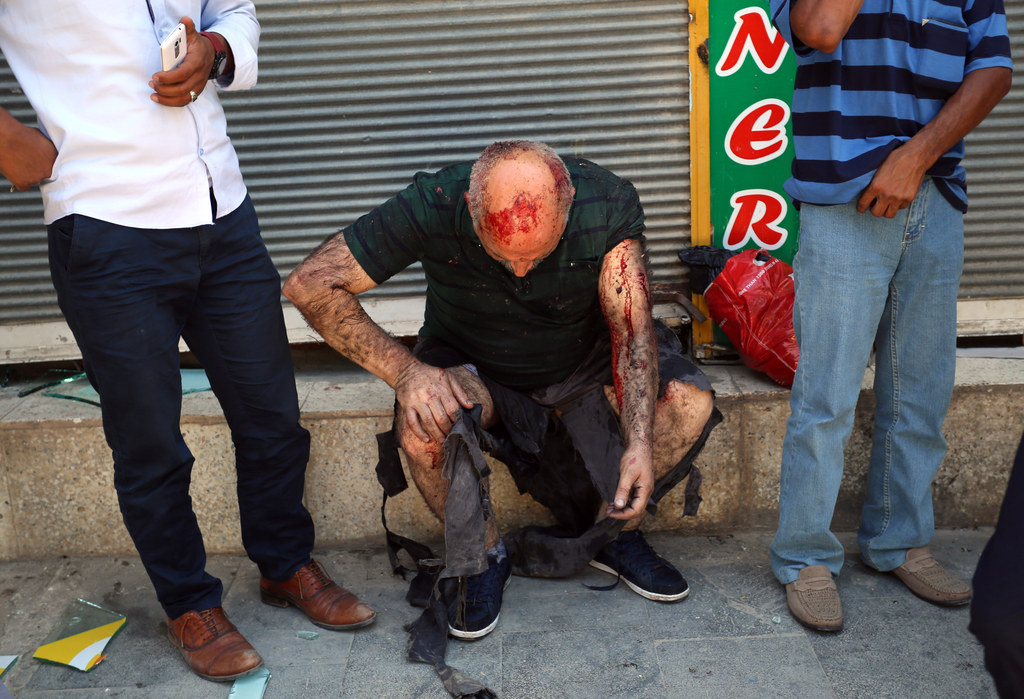 The rally was being held by the Federation of Socialist Youth Associations (SGDF). Members had been staying at the Adana Cultural Center while carrying out rebuilding work in Kobane, the BBC reported. They tweeted a number of images prior to the blast.
Members were pictured enjoying a picnic in the park shortly before the attack.
After the explosion, the Twitter account began sharing graphic pictures of the aftermath.
Eyewitness Fatma Edemen, 22, was one of those hospitalized, and told the AP: "We just heard from the cops that it was a suicide bomber. One of my friends protected me. First I thought 'I am dying' but I was OK. I started to run after I saw the bodies."