Would-Be Suicide Bombers Get Into Iraqi Air Base Used By U.S. Forces
Eight bombers managed to get into the sprawling Ain Al-Asad air base, but were almost immediately killed by Iraqi security forces.
Eight would-be suicide bombers managed to get into an Iraqi military base where hundreds of U.S. service personnel are training their Iraqi counterparts, CBS News reported. The attackers were almost immediately killed by Iraqi security forces.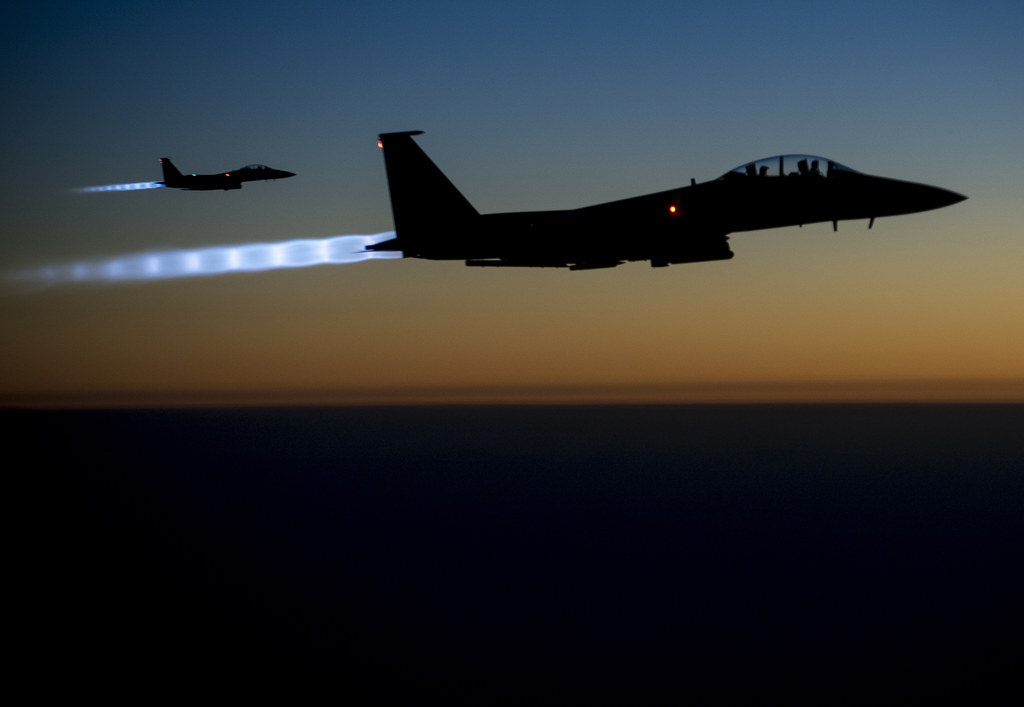 The attackers managed to make it into the secluded Ain al-Asad air base, which is located west of Baghdad.
However, the chief of foreign affairs for the U.S.-led coalition in Iraq, Scott Ryan, said the attackers made it "nowhere near" the American Marines on the base before they were killed.
The military released a statement saying the facility had since been secured: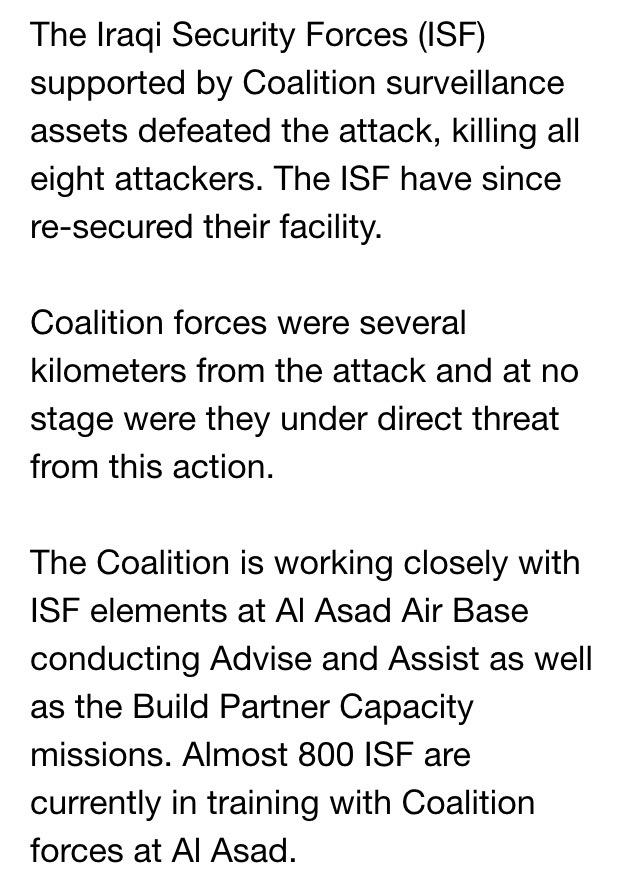 A U.S. defense official speaking to CBS News on background said the would-be bombers were believed to be fighters for militant group ISIS.
The official also said that coalition forces were located at least a mile and a half away, and were at no point under direct threat from the militants' attack.
However, an U.S. security officials cited by CNN said ISIS had taken full control of the town of Al-Baghdadi, just 15 kilometers (9 miles) from the base.
Iraqi security forces have called for reinforcements, but no evacuations had been planned for the base, the official said.