Mudslides Kill 1 And Leave Thousands Stranded In Southern California
Mudflows caused by torrential rains have left roads in the town of Forest Falls "impassable". This story is developing...
A number of mudslides caused by torrential rain left thousands of people stranded in the town of Forest Falls in San Bernardino County, Calif., on Sunday night, according to CNN.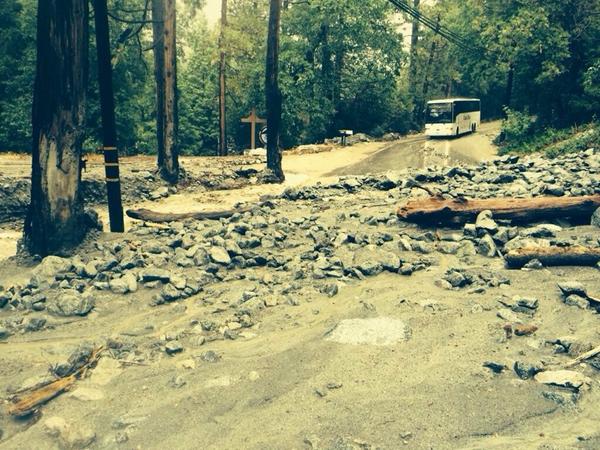 There have been no reports of injuries or missing people as a result of the weather in Forest Falls, which has a population of 2,000, so far.
The single road into Forest Falls was cut off, and officials advised residents to stay indoors, according to the San Bernardino Sun.
A disabled resident had to be removed by rescuers after mud and water started entering his home.
The Forest Home church camp, where 500 visitors are staying, was among the areas hit.
CNN reported that the camp was trapped behind mudflow late on Sunday, and that authorities had made contact with the camp and ensured that everyone was safe.
Capt. Hauducoeur said crews had been trying to reach the campers using bulldozers and other heavy equipment.