Two Survive South Sudan Cargo Plane Crash That Killed Dozens
The aircraft crashed shortly after takeoff near the international airport near the capital, Juba. A woman and a child survived, according to a presidential spokesman.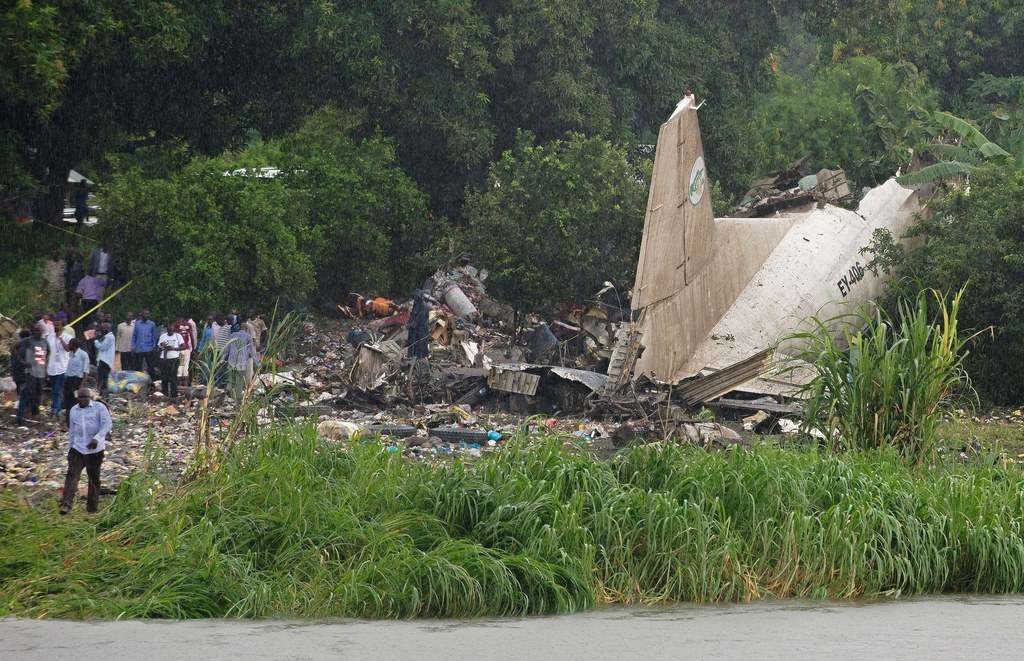 A cargo plane crashed into swampy farmland close to the international airport in Juba, the capital of South Sudan, on Wednesday morning, killing dozens.
It is unclear how many fatalities came from those on the plane and how many from the ground. However, two survivors from onboard the plane — a crew member and a young child — were reportedly found amid the wreckage in grassland on the banks of the White Nile, a presidential spokesman told Reuters.
The spokesman, Ateny Wek Ateny, said officials still "need to confirm how many people were on board" the aircraft, but that it was "probably" 15 to 20 people.
Ateny told the Associated Press the Antonov plane had been en route to the Paloich oil fields in the restive Upper Nile state and crashed after taking off. Antonov is a former Soviet aviation company headquartered in Kiev, Ukraine.
There is no official death count at this stage. An unnamed police officer told a Reuters reporter that 41 bodies had been counted — a number that was corroborated by a witness. The AP put the number at least 25, citing witnesses and unnamed officials. Meanwhile, an Agence France-Presse reporter at the scene counted 27 dead.