South And North Korea Exchange Fire At Western Edge Of Border
Artillery was fired across the demilitarized zone that separates the neighboring countries Thursday afternoon. The area near the southern part of the border has reportedly been evacuated.
Shots were fired across the demilitarized zone (DMZ) between North and South Korea Thursday, marking a sharp increase in tensions between the two rival nations on the peninsula, the South Korean military has said.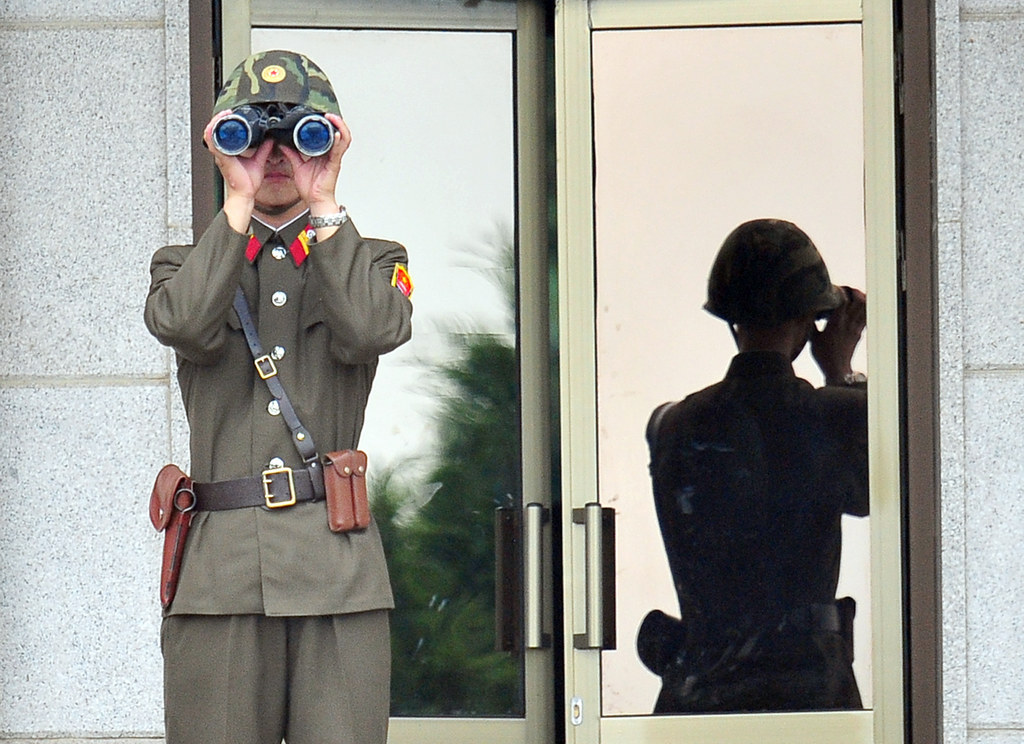 The South's Ministry of National Defense said that their military radar system detected North Korea firing a shell at a front-line military unit belonging to the South in Yeoncheon, Gyeonggi province, at the western edge of the border, Yonhap News Agency reported.
The incident occurred at 3:52 p.m. local time (2:52 a.m. ET), the ministry said. The type of weapons used by the North was not specified.
The South then fired dozens of 155-millimeter shells back at the position the North had fired from, they added.
An unnamed official quoted by Yonhap said: "A trajectory of supposedly North Korean military shells has been detected by [South Korea's] detection system," adding that no damage has been reported.
Another official said that the South Korean president's office planned to hold an emergency session of the National Security Council to discuss the attack.
Reports suggest that the area on the southern side of the border near where the shots were fired has been evacuated, according to both the Washington Post and the BBC.
Tensions have gradually risen in recent weeks along the heavily fortified frontier between the countries — who have technically remained at war since the Korean War ended in 1953 with no peace treaty being signed.
The South had recently restarted using huge speakers to blast propaganda messages to North Koreans. This was a regular feature of the DMZ until 2004, when relations between the two countries temporarily cooled.
That move came after the South accused North Korea of planting mines which severely wounded two South Korean soldiers — an act the North denies carrying out.
The North responded by erecting their own speaker stacks, extolling the virtues of their communist system and making derogatory comments about the South.
Annual military exercises are due to be conducted by South Korea and its allies Monday.
Despite the increased tensions, North and South Korea agreed on an increase in the minimum wage for North Korean workers at the jointly run Kaesong industrial park earlier this week, the New York Times reported.