South African Prosecutors Can Appeal Against Oscar Pistorius Verdict
The state asked a judge to allow an appeal against the athlete's acquittal for murder and the "shockingly inappropriate" five-year sentence handed to him in October. Updated: Judge Thokozile Masipa granted their request Wednesday.
Updated: 10 December 08:01 GMT: Prosecutors in Pretoria have been told they can launch an appeal against Oscar Pistorius's culpable homicide conviction.
They argued that the verdict and sentencing was wrong, and that he should have been found guilty of murder. Sky News reported that Judge Thokozile Masipa granted their request, saying: "I cannot say the prospect of success at the Supreme Court is remote."
The prosecutors launched their bid for permission on Tuesday.
In October, Pistorius was sentenced to five years in prison after being found guilty of the culpable homicide of his girlfriend, Reeva Steenkamp, whom he shot four times behind a bathroom door in their home on Valentine's Day 2013. He was acquitted of her murder.
Prosecutor Gerrie Nel told Judge Thokozile Masipa that the sentence given to Pistorius — who was not in court — had been given was "shockingly inappropriate," and that she must allow an appeal against her findings.
Under South African law, prosecutors have to convince the judge who originally heard the case to allow an appeal in the country's Supreme Court.
Nel argued that the court had erred in its application of the charge of murder by dolus eventualis (killing with an awareness of the likely outcome), because Pistorius should have known the consequences of firing through the bathroom door, even if he did not "wish the result."
Nel told Masipa that the element of mercy shown in the court was "overexaggerated," and that Pistorius should have received a 10-year sentence, The Guardian reported.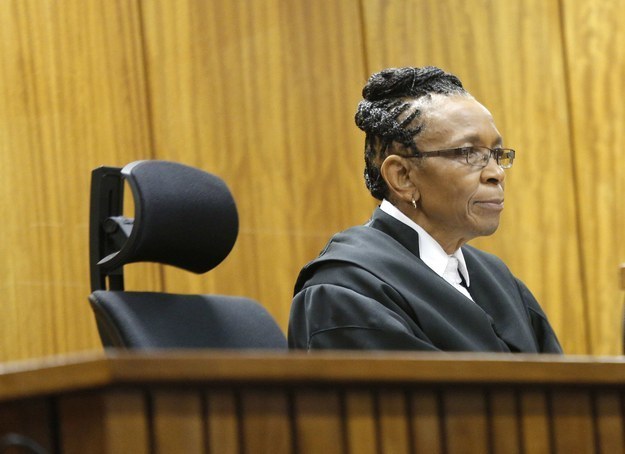 Defense counsel Barry Roux said the prosecution's appeal had no chance of success. He argued that the sentence handed to Pistorius was not too lenient, and disputed claims he would be released within 10 months: "It is incorrect to say that it's a light sentence – it's not," he said.
Roux argued that the way the judge had applied the law was correct:
After hearing arguments for both the defense and prosecution, Masipa said she would rule on whether the appeal should go ahead on Wednesday.